Our favourite images of Ireland that we took during our road trip through the Wild Atlantic Way and more!
Images of Ireland
From the rugged coastline of Slea Head to the beautiful Loughs of Connemara, there was something for everyone around every corner. This was by far the best way to Discover Ireland.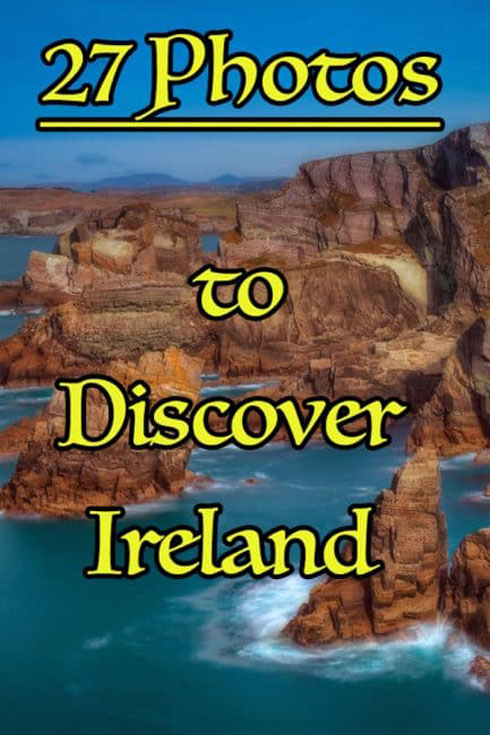 We started our trip in Dublin, before leaving for your coastal trip, make sure to spend a couple of days exploring the capital city. Check out our Best Things to do in Dublin, Ireland article for travel ideas.
Now I could tell you about all of the great things we saw but I think that photos would do a better job at that.
Ireland Photos
When we drove the Wild Atlantic Way we were simply blown away by the views that we saw. Each turn showcased one stunning view after another
Even when we went inland it was beautiful. We worked hard to find this shot over Mount Errigal.
We hiked out to capture this image of the lighthouse at Fanad Head. We had it all to ourselves.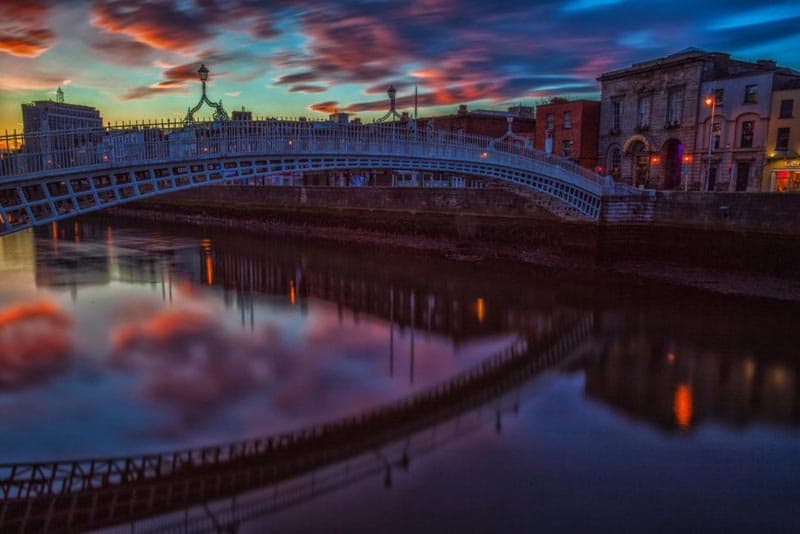 The famous Ha'Penny Bridge in Dublin, Ireland
Ha'Penny Bridge is a famous bridge in Dublin and it's gorgeous at sunset.
Even the not so famous sights are gorgeous.
Ireland's most famous cliffs. The Cliffs of Moher.
Our favourite horseback ride was in Donegal overlooking Slea Head Drive.
Driving the Wild Atlantic Way
Driving the Wild Atlantic Way of Ireland will take a while. You will find that you end up pulling your car over every chance you get to take in the incredible scenic views.
We drove the Wild Atlantic Way in Style with our BMW car rental.
The Wild Atlantic Way is a 2500km motor route along the Atlantic coast of Ireland.
There are hundreds of places to stay along the way ranging from hostels and B&Bs for as little as €20 a night.
Skellig Michael is an island located off the coast made famous by Star Wars.
But it is a fascinating spot to visit.
Getting there can be an adventure as there is only a short window for boats to land (and weather can always cause trouble) and it's a bit of a hike to the top.
But the views are worth it!
There are many opportunities to stay in castles in Ireland. Our favourite was Lough Eske Castle.
Make sure to take a trip to the Aran Islands.
You can take a flight or ferry out to them.
There's an ancient stone fort, a unique culture and a beautiful landscape to view.
Port Magee makes for a lazy village to relax for a few days.
A fisherman repairs his boat near Port Magee
Just one more photo of Ireland's Port Magee.
Slea Head Drive is often considered one of the best drives in the world!
Killary Fjord is Ireland's only Fjord.
Even the farmland is picturesque.
Ireland's beaches surprised us. They were huge and isolated.
Temple Bar is a must place to have a beer when visiting Dublin.
The Cliffs of Moher may be the most famous cliffs, but the Mighty Mizen Head is incredible to see too!
You cannot miss the Kylemore Abbey in Connemara
The Burren and the Hole of Sorrows is just another place you have to visit in Ireland.
The landscape here is like being in another world.
The rugged coastline is never ending on the Wild Atlantic Way
Here it is, the most northerly point in Ireland.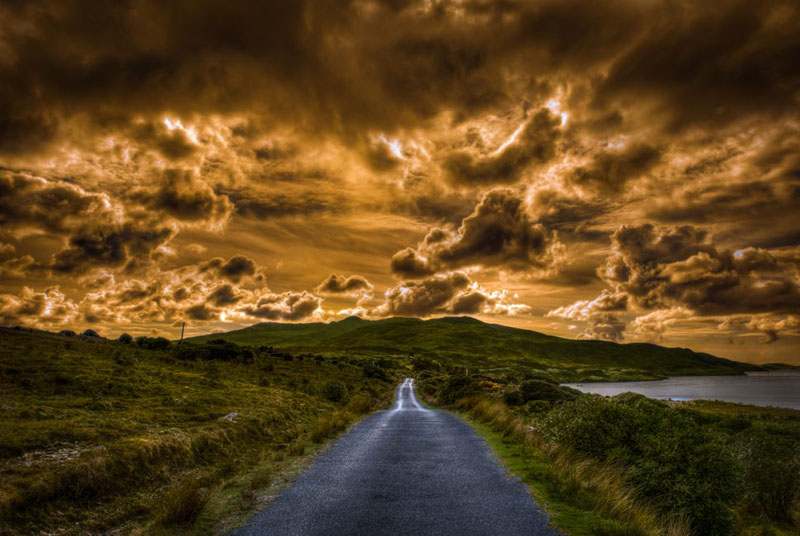 Read More