Like most graduates, I followed the drumline into a full-time office position. Within the first few weeks, I knew it wasn't what I wanted. What I needed was to expand my horizons, literally. I found that through volunteering abroad.
There's nothing more than a replica of cubicles to convince you that you are in fact, claustrophobic, and if you don't escape this maze immediately, you're doomed to die a long, slow death.
Maybe that's a bit much, but that's how I began to feel.
Volunteering Abroad: A new perspective awaits
I began taking my vacation time to travel solo, but it wasn't until I took a two-week backpacking trip through Mexico when I realized I needed to stop dreaming and start doing.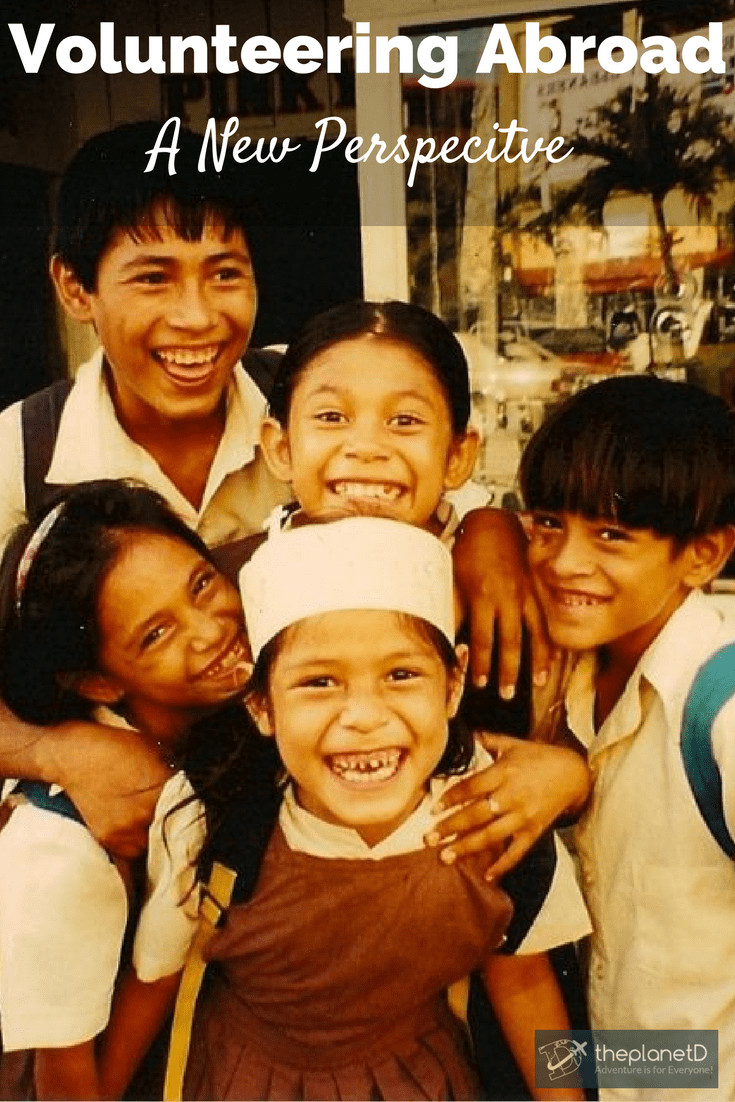 Upon my return, I enrolled for a TEFL course in Costa Rica, which would certify me as a qualified ESL instructor.
Teach English Overseas
Teaching English would help me to continue developing myself professionally while abroad, yet give me the freedom I needed to explore new countries, cities, and people, in addition to funding those travels. However, that plan was slightly altered.
After completing my 4-week course, I was offered the opportunity to volunteer teaching English through the same company.
They worked in local communities around Costa Rica, and were short on volunteers for one project. In exchange, they offered three meals per day, and a room in a shared house with other volunteers.
I figured it would, at the least, be a new adventure, but I never expected it to be a life altering experience.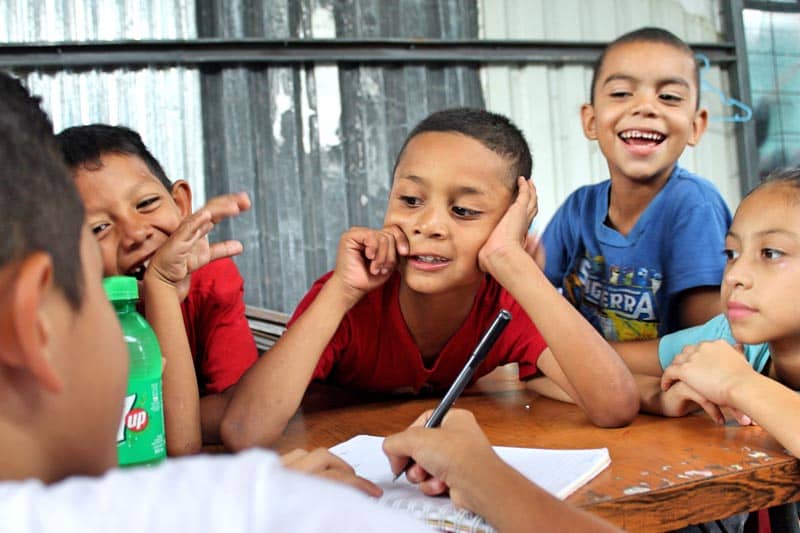 What Volunteering Abroad Included
The house the volunteers were afforded was a basic living arrangement. Everyone had their own room containing a twin-size bed, a small desk, and shelf space.
We shared a small kitchen with a 4-person breakfast able, a living room with a sofa, and a small tv that was hardly on due to a lack of cable.
Our cleaning woman/cook was named Ana, and she prepared all our meals 6 days per week.
Sundays, we were left to cook our own meals, often taking turns between household members.
Though our house was perfectly acceptable, the neighborhood in which we lived and volunteered was obviously in need.
Kids ran around the streets without shoes, but with the happiest smiling faces.
When it rained, lots of families caught drops into their homes with buckets as the tin, corrugated rooftops would slant the water inwards.
Families weren't hassled by these unfortunate circumstances.
Instead they took it up as a necessary chore, and thoughtlessly switched the buckets when needed.
When drug trades were conducted on the streets, everyone stayed indoors and watched from the windows to ensure when it might be safe to head out again.
This was a daily routine.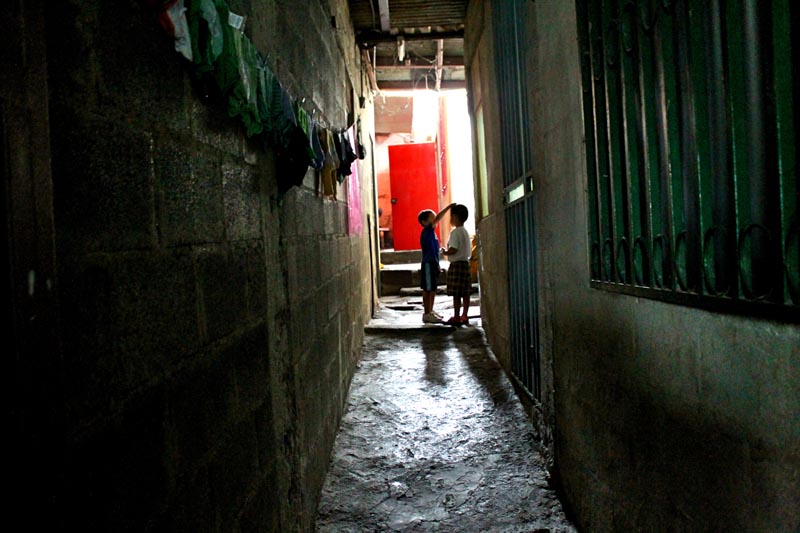 Volunteering Abroad – The Workweek
Monday started the workweek.
I followed the other volunteers as we balanced on cracked pavement, hopped over tiny muddled streams in the middle of the street, and crossed trash littered lawns kept by stray dogs.
Every morning was a heart wrenching scene until we walked into the classrooms.
We turned down a non-descript dirt road surrounded by dwellings on either side.
Every morning, Rosa could be seen taking the clothes she hung to dry overnight off the clothing line.
She smiled her toothless grin, and nodded towards us in acknowledgement as we waved back.
The School
The classes were held in a community center run by a local resident.
Really, it was a living dwelling for six families, but the owner opened her home to the residents interested in taking free English classes.
My class was situated in what I imagined to be the dining room. To the right lay two-steps, like a small stoop, leading to the kitchen.
To the left was an open door leading to what looked like an ally–this is where the kids would play during recess.
My roommate, and fellow volunteer, James, introduced me to my students for the next four weeks.
Why English is Important
I was scheduled to work with students aged 16-24 who were considered intermediate-English speakers.
I worked with the same eight students from 9am-12pm and everyday each student showed up to class on time and prepared, even after long nights of school or work the night before.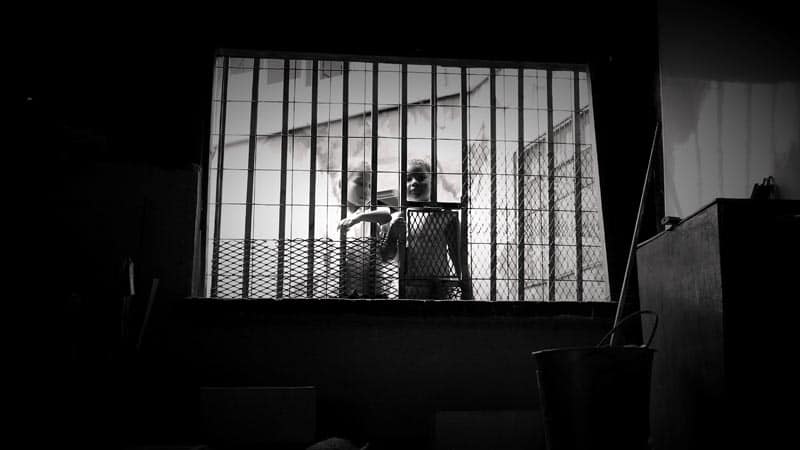 They were serious about their studies, and determined to speak English properly.
I was curious to learn why.
"Teacher, here is our neighborhood. We need to make more money to move to a better neighborhood like in San Pedro, and maybe go to school there", said Josue. "If we know English, we will get better jobs maybe in tourism and we can speak properly to people like you".
I nodded my head to show I understood. We began our first vocabulary lesson, "If you could travel anywhere in the world, where would you go?"
I strategically asked these sorts of questions at the beginning of my lessons.
One by one, everyone sitting around the dining table answered. This helped me to get to know my students.
I learned about their dreams, their likes, dislikes, hobbies, and favorite places.
Every question I asked was thrown right back at me. They wanted to know about me, where I was from, and what it was like.
Filled with Gratitude
I immediately realized the privilege I had to be able to visit all their favorite places, while knowing they may never be able to visit mine.
In that moment, I was overwhelmed with a feeling of gratitude.
They studied hard, practiced harder, and grasped the concepts I threw at them.
They were learning and advancing their English language skills, and that was obvious.
What wasn't so obvious was how much I was learning from them in return.
Volunteering Abroad taught me so much
They taught me that although they weren't living in ideal circumstances, they weren't deprived of anything they needed to succeed.
When the government failed to provide funding to their underdeveloped neighborhood, they came together as a community in an attempt to finance themselves.
When the younger children lacked enough toys to play with, they made up new games everyone could join in on, even if that game was only "surfeando la lluvia", rain surfing.
One Month Volunteering Abroad Changed My Life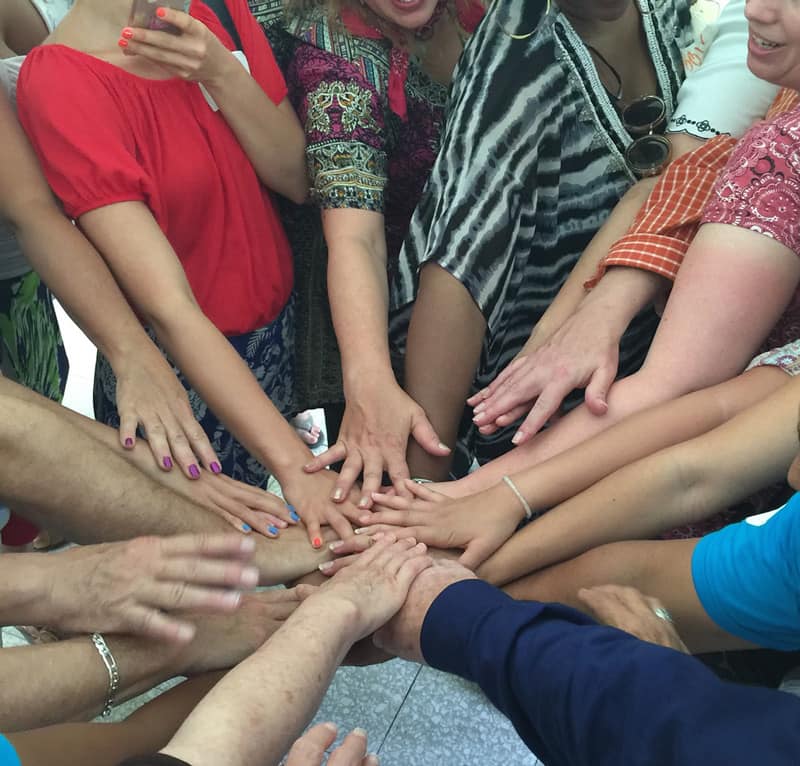 In a month's time, I learned more about family, community, and love than I had learned in a lifetime.
It became clear that money can sometimes get in the way of what's really important, and that without it, you learn to trust, your creativity spikes, and your determination soars.
For four-weeks I was the only resource these students had to learning English, and because of that limitation, they were pressed to learn as much as possible from me; they never missed a day and they weren't afraid to ask for clarification when they needed it.
At the end of our time together, my heart ached as I hugged each student and thanked them for allowing me into their lives.
I could've given thousands of English lessons before that point, and still, there would be no words, in any language, for how grateful I am for the way they touched my soul, spoke to my heart, and opened my eyes.
Author Bio:
Shelly hails from New York City but relocated to Costa Rica in January 2017. After completing a TEFL course in hopes of finding a job to help fund her life abroad her plans changed an instead of getting a job teaching English, she volunteered in a local community which provided room & board, and 3 meals per day.
The project added so much perspective to life in Costa Rica, and inspired her to grow as a blogger/freelance writer.
Follow Her on Twitter, Facebook, Instagram and at her blog T Shells Adventures of a Dreamer
---
Read More:
How Volunteering Namibia Led to a Life in Africa
Nicaragua a First Time Volunteer's Experience
Visit an Elephant Sanctuary in Chiang Mai