Welcome to media week at ThePlanetD
We have been working on getting back in shape this summer.  We may do treks and adventures, but we never really seem to get our heart rates up to a good level for cardio training. Unless you count the Tour D'Afrique cycling race two years ago.
Since coming home, we have been trying to go for a run most days.  As we run through the trails near my parents house, many ideas for blog posts go through my mind.  I had this idea of posting a bunch of lists this week of our favorite travel related mediums.
You know, our top travel movies, top travel books etc.
So today, we are going to kick off travel media week with the top celebrities that inspire ethical travel.
There are many actors and musicians that take on causes and lend their names to charity every year.  But there are a few that stand out and go above and beyond the call of duty.  These stars have taken their star power and used it to start their own philanthropic endeavors and build charitable foundations.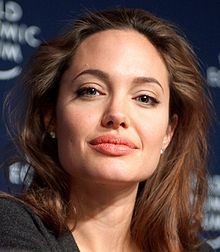 1. Angelina Jolie – Long a favorite of mine, Angelina Jolie was adopting children and raising awareness for charities before it was cool.  It was after the filming of Tomb Raider
in Cambodia that the world saw her philanthropy emerge.  She was so passionate about making change, that she actually approached The Office of the United Nations High Commissioner for Refugees (UNHCR) herself.  Since then, she has become the UNHCR Ambassador and has traveled to over 20 countries including Haiti, Iraq and Kosovo to meet with and help refugees and survivors of conflict and natural disasters.  For an excellent interview, check out UNHCR – An Interview with Angelina Jolie.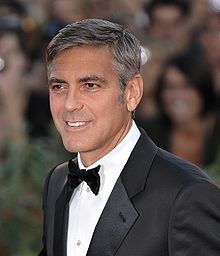 2. George Clooney -Just about the coolest guy in Hollywood, George Clooney is also one of the most charitable stars in Hollywood.  Taking up the cause of Darfur has been his main goal and he has gone so far as to visit the region speaking with refugees and documenting his trip in the documentary Journey to Darfur.  This incredible documentary takes him to the far reaches of the Sudan and Chad with his father. What I loved about this report was how George was not afraid to get down and dirty.  He stayed in basic accommodation and literally put his life on the line to show the plight of the people of Darfur to the world.  As well as his own organization Not on our Watch, Clooney has also been known to raise millions for the World Food Program and the One Campaign founded by Bono.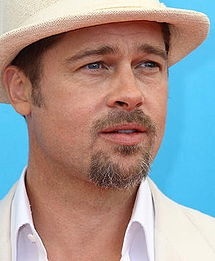 3. Brad Pitt – Co-Founder of the Jolie-Pitt Foundation, a charitable project dedicated to eradicating poverty and promoting conservation, Brad Pitt has been as busy as his other half when it comes to saving the world.  His latest philanthropic project has been dedicated to rebuilding New Orleans Ninth District with 150 affordable and green houses.  He has taken up several causes most notably the Not on Our Watch organization that he founded with good buddy's George Clooney, Don Cheadle, Matt Damon, David Pressman and producer Jerry Weintraub.  This organization is hoping to stop genocide around the world.
4. Don Cheadle – The quiet and reserved Don Cheadle first brought the worlds attention to the previously little known genocide in Rwanda in his Academy Award performance in Hotel Rwanda
. He has since joined forces with Clooney, Pitt and others in forming Not on Our Watch.  He has traveled to Africa and has even written the book, Not on Our Watch: The Mission to End Genocide in Darfur and Beyond
He was recently in Rwanda to name two baby mountain gorillas for World Environment Day. Don Cheadle's charitable contributions are growing with each and every day.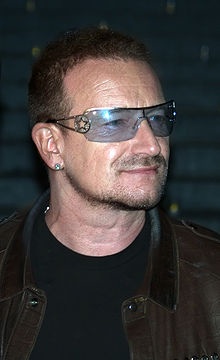 5. Bono – The most politically active of all Stars using their power for good, Bono has the chops to go head to head with world leaders. While other stars have admirably become ambassadors and founded charities, Bono has taken it a step further and gone to the heads of state around the world and pressured them to make change.  Known for his AIDs work in Africa, Bono has been working to change the world since the 80's. Having traveled all over the planet, Bono doesn't only focus his attention on Africa. He has taken up causes in Central America and Europe and has even been nominated for a Nobel Peace Price three times. Founder of the organization One, Bono's charity is fighting against extreme poverty and preventable disease.
I remember seeing him in concert during their Vertigo Tour promoting How to Dismantle an Atomic Bomb

and he moved me to tears with his elequent speach to take action and make change. If anyone can change the world and influence people, Bono can.
6. Sting – A long time advocate taking up causes since 1979, Sting is a leader in using his power and influence to make change in the world. Founder of The Rainforest Foundation with his wife Trudy he has been working diligently on saving the Rainforest in South America.  He has been invloved in Amensty International, Live Aid, Band Aid and Live 8. A long time political and social activist, Sting is a pioneer in celebrities using their name for good. Other travel related charities that Sting has been involved in are The International Foundation for Tibet and the Worldwide Orphans Foundation.
7. Mia Farrow – A UNICEF Ambassador, Mia Farrow isn't afraid to take risks to raise awareness to her cause.  Her most notable and extreme tactic was to go on a hunger strike for Darfur.  She also stood up to the Olympic Committee in Hong Kong calling for a boycott until the genocide stops. Putting her reputation on the line time and again, Mia Farrow does what she feels it takes to change the world and raise awareness.  Founder of the foundation Enough is a charitable organization working to stop genocide and crimes against humanity.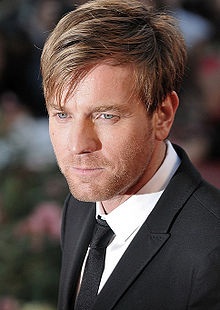 8. Ewen McGregor/Charley Boorman – They inspired us to take Long Way Round
and the Long Way Down: Complete TV Series
. They showed us that even millionaires love a great adventure.  They love to push themselves to the limit and to see the world first hand.  While they traveled the world seeing exotic and primitive lands, they raised awareness for UNICEF. Stopping at projects in Africa and Asia during their motorcycle series, they showed the world that great things can be done when people choose to make a difference.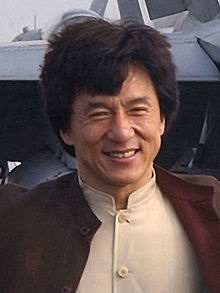 9. Jackie Chan – Not only did he found the Jackie Chan Charitable Foundation way back in 1988, Jackie Chan has been  involved in philanthropy all around the world for over a decade.  Dave and I first took notice of Chan's dedication in Cambodia in 2003.  We saw his poster displayed at a national park raising awareness about the illegal wildlife trade.  Wildlife trade is big business in Asia and with major celebrities like Jackie Chan taking up the cause, there is hope. Recently he has been traveling with the Dragons Heart Foundation a chapter of the Jacky Chan Charity helping poverty stricken children in the most remote regions of China.
There are many more celebrities that have worked to make the world a better place.  Many lend their name to charities, many take up causes.  What stars do you admire for making a difference in the world.  Do you know of any other celebrities that inspire you to travel the world and make a difference?
Let us know, let's keep the conversation going.
Related Posts