Knowing who you are, what you can achieve, and finding self-reliance is something no one can take from you.  Once you realize it, it will always be there to keep you upright when the hurricanes of life try to blow you over.  The place of knowledge is irrelevant; it could be a mountain, a stretch of highway, or your own living room.  Mine just happened to be a tropical hideaway.

Freedom Found by: Verdant Lee
I was raised in a minefield.  Every action, every word was scrutinized & critiqued. Nothing ever passed muster. The most minor infractions, such as leaving fingerprints on a polished table, were punished with ferocious physical or verbal assaults.  As a teenager, I believed what I had been told:  I was fat, lazy, worthless, stupid, irresponsible, and incapable.  Less than a year out of school, I married.  This relationship, though, only added to my already impressive list of insecurities.  Trapped in a town where women were only meant to "cook, clean, and make babies", my dreams of self-sufficiency and a career also seemed impossible.
At the age of 25, I was given the miraculous opportunity to work on Windermere Island, Eleuthera, Bahamas.  Eleuthera is not well known to tourists; there are no casinos or big fancy resorts.  She is The Bahamas, pure and unsullied, as nature intended.  Like the adjacent and more-well-known Harbour Island, Eleuthera also has her share of pink sand beaches.  Her eastern shores vary from calm cerulean shallows to turgid depths met by steep cliffs of ancient coral, now exposed and weathering.  On the leeward side are tranquil bays where the faintly choppy waters glisten with the last glorious rays of orange and pink light at sunset.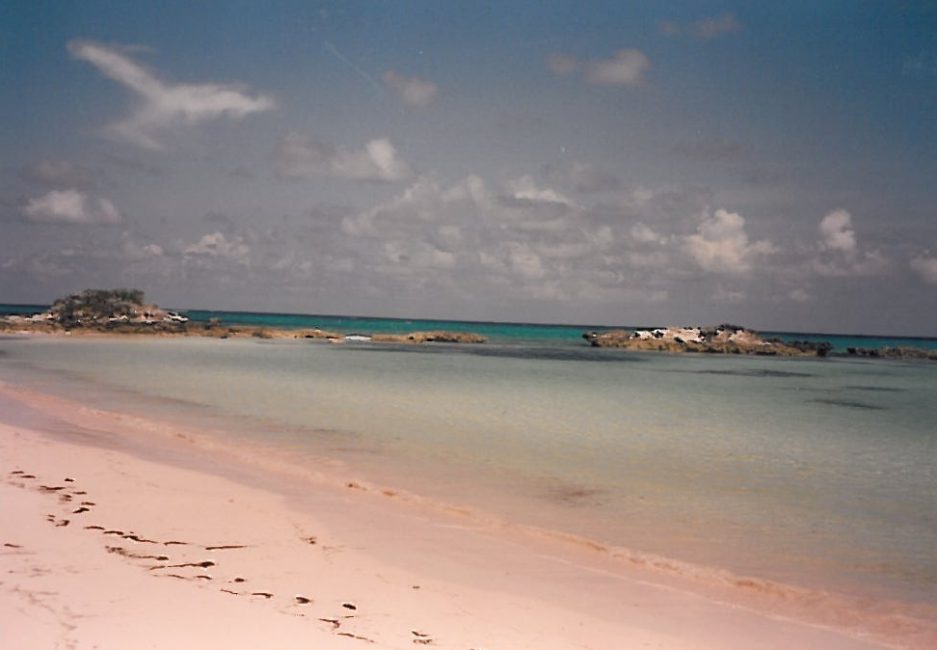 Windermere Island lies just below the point where Eleuthera takes a sharp turn due south.  Windermere has long been somewhat of an "openly secret" getaway for Royals, members of the peerage, and celebrities for decades.  For that reason, it is intensely private.  One does not simply decide to "go check it out".  One must be expected and / or invited.
The owner of two recently inherited homes needed someone to redecorate, refurbish, and prepare them for rental.  Years of less-than-careful maintenance in the oceanic environment had corroded, splintered, or eroded nearly everything.  Now, while I had done some rather amateur-level interior décor, I had none of the knowledge or experience expected for such prime real estate.  I'm still not sure exactly why she asked me to take it on, but in retrospect, I am eternally grateful because this tropical hideaway turned out to be the perfect place for a tortured young woman to escape a horrible marriage and the dismal prospects of a rural town.
Appliances and other large items had to be purchased in the U.S., crated, shipped by boat, and cleared through customs.  The nearest hardware stores were in the States, too, so forgetting even a single packet of drapery hooks was a serious problem.
Thinking it couldn't be that hard to do, I drew floor plans of the rooms using a measuring tape, graph paper, and a ruler.  Using scale paper cut-outs to represent furniture, I worked out how to re-arrange or place furnishings.  Drawing from the surrounding ocean, sea life, and rainbow-hued bougainvillea, I coordinated fabrics, paints, and wood finishes.  After seeing something on TV about how decorators make boards showing what they plan to use in a room, I did the same thing.  Shells, coral, and other interesting finds were assembled into abstract sculptures, fabric designs were reproduced in paint on walls, and I collaborated with local artists to create custom works for various rooms.
I paid the bills and kept the books for both properties.  There was a small army of seamstresses, gardeners, electricians, and plumbers to hire and supervise.  There were parties to plan during high season, major repairs to complete during low season, and marketing tasks in between.
When I began this journey, I'd had no clue how to even begin.  I asked a lot of questions, figured out many mysteries (such as how to operate a drill), and read how-to books.  When I made mistakes, I found solutions.
And, when all else failed: I chanted what became my mantra: "Improvise. Adapt. Overcome."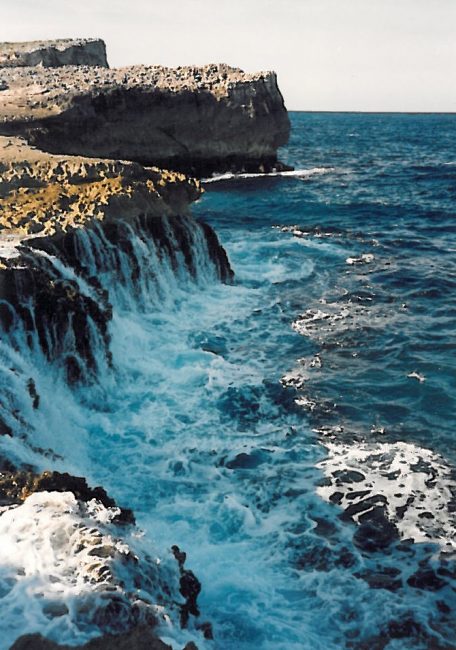 Every Sunday, I would venture onto the mainland of Eleuthera.  I explored hidden coves, climbed into blowholes, beachcombed on every beach, swam in every bay, snorkeled the near reefs, and hiked barely visible trails to see where they ended.  I sat for hours on some rock, staring across the ocean, dreaming and contemplating.  Occasionally, there were visitors to accompany me, but 300 days a year, for almost two years, I traveled, worked, ate, slept, and explored alone.
The sense of isolation was comforting.  For the first time in my life, I was on my own, in charge of and responsible for supervising people who knew much more than I did.  It had its moments of outright frustration, but the most important gains from the experience weren't measured by a paycheck.  I learned how to be really alone; sometimes I would go days without seeing another person, or uttering a single word.  Even more priceless, I came to know I was capable of so much more than anyone had ever given me credit for.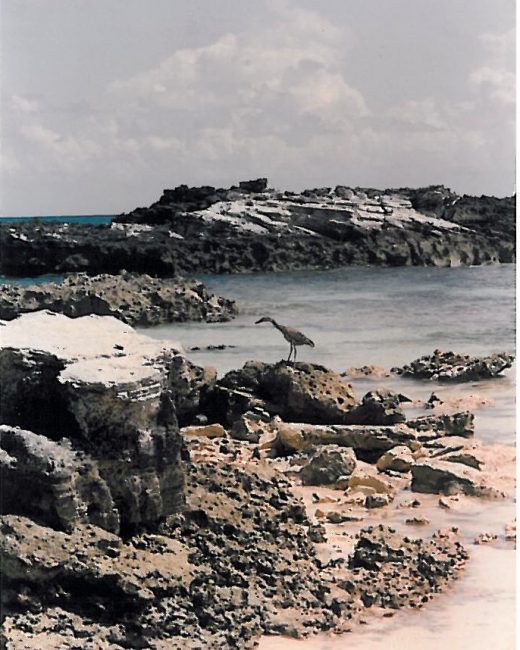 Eleuthera means "freedom."  Fitting, because that is exactly what this place gave to me.  As a young girl, I had dreams of being a self-made woman.  I left there feeling as if I had been forged, galvanized; I had been liberated from my past.  I not only escaped that small, suffocating town, but that nightmare marriage.  The skills I discovered on the island led me to help start and grow a very successful company.  I achieved my dreams, and beyond.  Most importantly, I learned a new vocabulary for myself: resourceful, intelligent, creative, kind, responsible, accomplished, and beautiful.  I've weathered many a storm and gale since then.  But I survived, and I stand now, still gazing intently across the horizon, searching for the next miraculous opportunity.
Who is VerdantLee?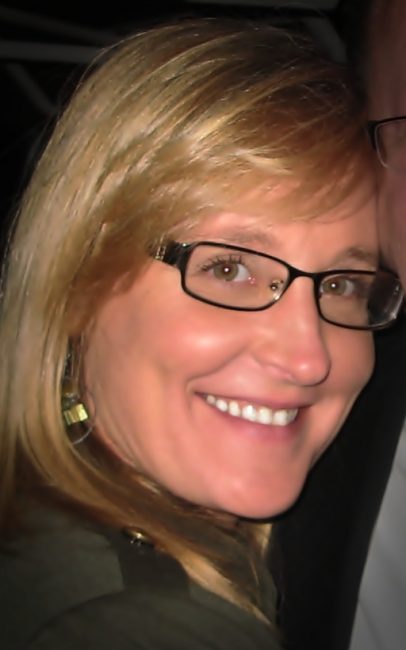 By day, I'm a technical writer and math geek; by night, I indulge a pretty serious addiction to singing and karaoke.  As if I didn't have enough on my plate, I started writing a blog earlier this year.  I don't profess to have the answers to most of life's questions, but the hope is that some of my stories will help someone to avoid some of the crazy pitfalls that seem to pop up everywhere I go.  The topics are a real mixed bag: travel, food, relationships, good causes, the midlife experience, and a few good rants here and there.  The goal is to be very observational, possibly informative, intermittently inspirational, and (hopefully) occasionally humorous.  In short, I'm just a 40-something, pretty well-travelled, self-made chick with a random crazy life and some stories to tell.
The blog is called Verdant4Ever, it lives on wordpress, and the platform is "Living a Verdant Life": One that is full of hope, acceptance, accountability, and growth.  You plant the seed of yourself, give it nourishment, and reap the blossom of truly experiencing your life.  And, you get to do it again each and every day.  Beautiful. Follow Verdantlee at Verdant Forever and on Facebook  twitter
Inspirational Series 

This is an ongoing series of inspiring stories from intrepid travellers around the world. If you have an experience in travel that changed your life, made you look at the world differently or an amazing moment that you want to share, please contact us for more details and we will email you right back.. You can also read more about submitting an article to this series at Calling All Writers, Share your Inspirational Travel Story

Read More Inspirational Stories