Darren and Shelly of Finding Beyond share their observations from 10 years on the road. What has changed in travel? Find out below
We've been travelling for 10 years (on and off) and during that time have seen some significant changes. From big changes in technology to the changes in the way we personally travel now we're 10 years older. There are certainly many travel differences from when we boarded our first plane together in 2005!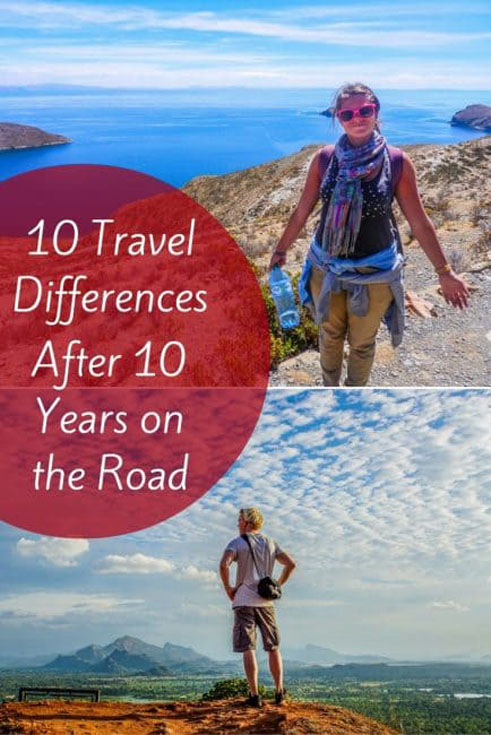 Travel Differences
At that time we were in our early to mid-twenties and just graduated from university. We'd somehow saved up enough cash to buy us flights to Brisbane in Australia. We spent the next 12 months travelling through the country and were well and truly bitten by the travel bug.
Fast forward to 2016 and we're still on the road. We're living life to the max by choosing to indulge in our shared passion of travel. Over the past 10 years we've visited South America, India, Sri Lanka, North Africa, Australia, New Zealand, Fiji, parts of Europe and all over South East Asia.
We like to think we're pretty experienced backpackers and through these 10 years have seen many travel-related shifts along the way.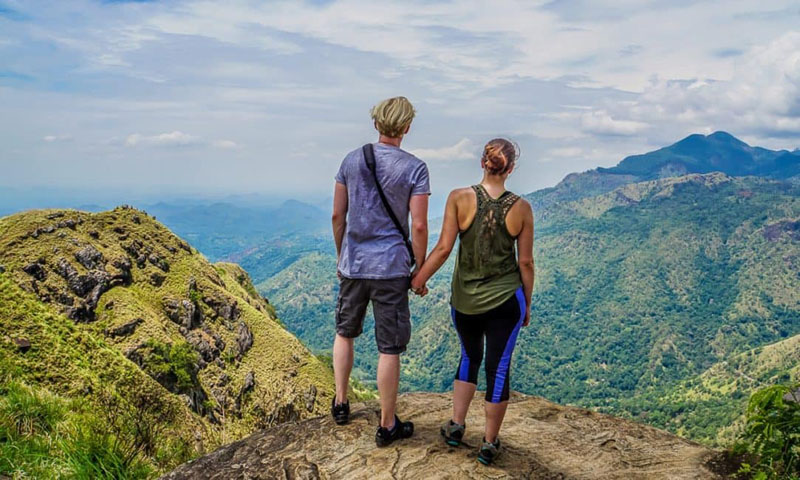 1 – We Had To Pack Our Music Collection
10 years ago there was no Spotify, no iTunes, no Pandora or any other kind of music streaming/storage service. It wasn't possible to listen to an unlimited choice of music by simply plugging headphones into our mobile phones.
10 years ago we had to pack and carry huge CD wallets the size of most people's carry ons! We each carried a double height CD wallet containing around 150 CDs between us! And don't forget the bulky Discman that had to be upright on your lap or table to play them on.
If you were into your music then this was the only way to listen to your favourite artists on the move.
Check out our list of the Best Road Trip Songs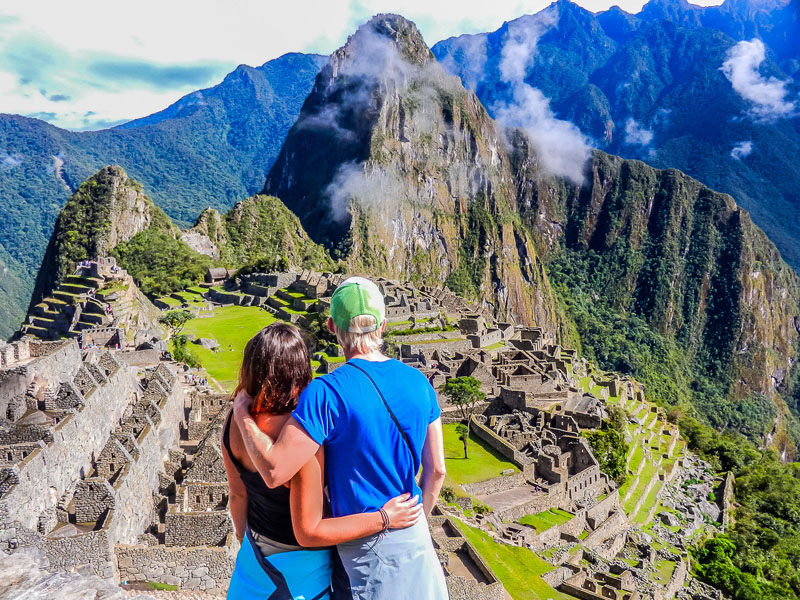 2 – Social Media Wasn't A Thing
Social Media wasn't something we'd even heard of 10 years ago. The only way to meet and socialise with fellow travellers was in person, most often in the hostel bar. Facebook, Twitter and Instagram weren't around to easily make contact with these people.
To stay in touch, emails were exchanged but you'd most likely never see or hear from them again. On rare occasions you'd could bump into each other in another location which was always fun, but organising it without social media was almost impossible.
Learn more about how to build a successful brand online.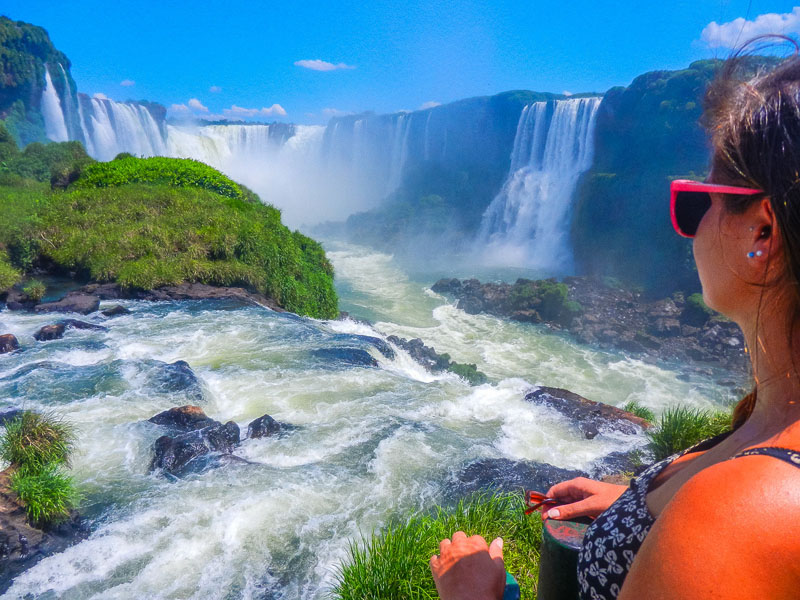 3 – Communication With Home Wasn't Easy
Communication with friends and family back home is now so simple and cheap compared to 10 years ago. With no instant messaging, Skype or Google Hangouts etc., the only cost effective way to communicate with home was via email or long distance phone card.
We remember purchasing phone cards from local convenient stores and queuing up with other travellers at public phone booths. These phone booths could be in hostels, internet cafes or on the streets.
Today we use Whatsapp, so providing we have a good internet connection we can message and call home for free, anywhere and at anytime! It certainly makes being away from loved ones much easier.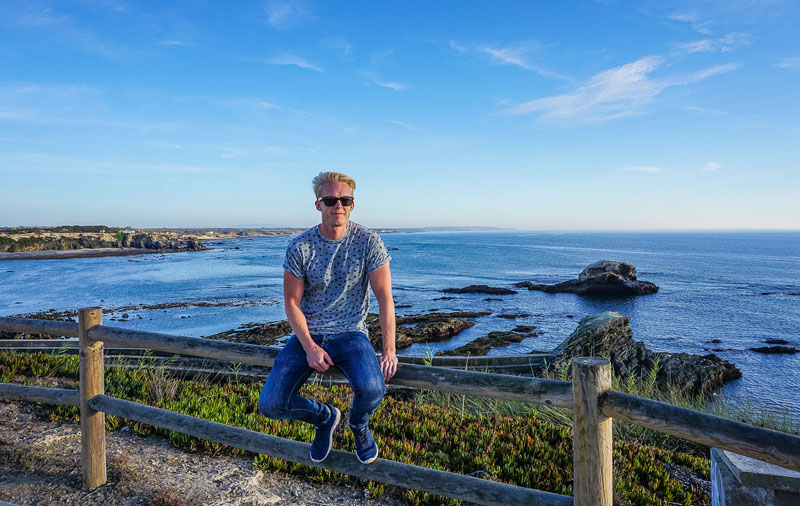 4 – There Were No Travel Blogs!
Travel blogging was not a thing 10 years ago. If there were travel blogs online then we didn't know about them, and even if we did we probably wouldn't have trusted them as a reliable source of travel information.
Instead, we carried around with us multiple copies of heavy Lonely Planet guide books. On most long trips we'd haul at least 5 of them and once finished, send them home to lighten our load.
Most of our research today is done using the vast amount of trust worthy travel blogs online. Travel blogging is one of the most saturated blogging niches and we're stupid enough to be a part of it!
Read more here about how to start a travel blog.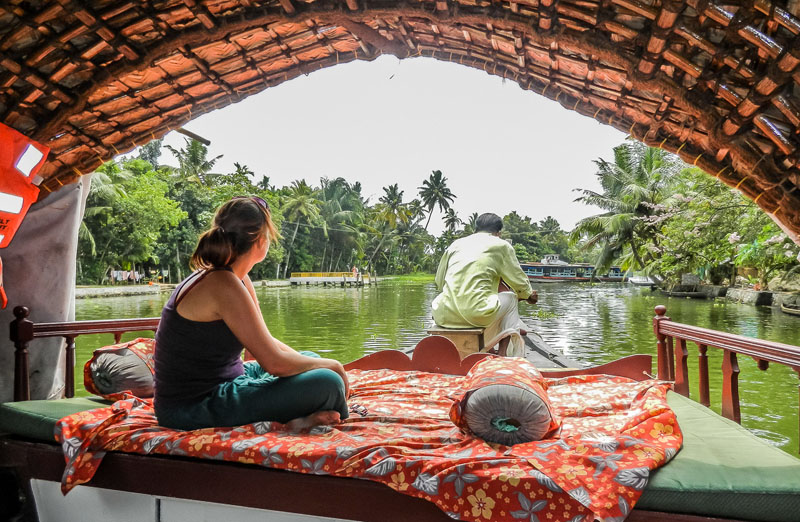 5 – Internet Access Was A Challenge
If you told us 10 years ago that a few years later we'd be able to travel the world with the internet in our pockets, we wouldn't have believed you. 10 years ago the only way to access the internet while travelling was to pay by the hour for desktop computers available at hostels and internet cafes.
These internet cafes were like call centres, with large numbers of desktop computers lined up in a row. They'd all be full of travellers trying to finish their emails before their booked hour is up. If you were lucky you could find somewhere that offers 15 minutes for free but you'd have to type quickly!
These days most travellers carry smart phones, tablets and laptops. To access the internet we simply turn them on and connect to the nearest free wifi. Magic!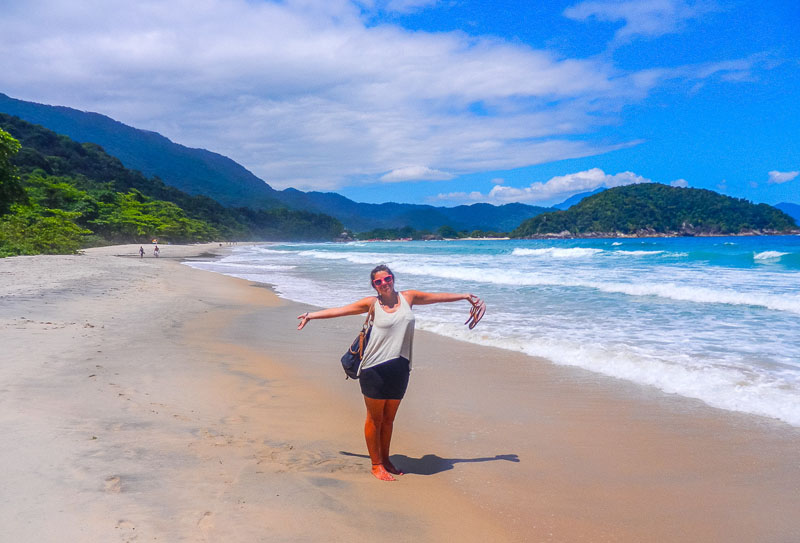 6 – Booking Accommodation Online Was A Luxury
Today we try to book accommodation online at least a day before arriving to a destination. We're able to compare hundreds of options in just a few minutes using sites like booking.com and Trip Advisor. Most of the time we can ensure we get the best quality for our budget. It's the norm!
It wasn't that easy 10 years ago because there simply weren't the travel site options. Instead we'd have to turn up to every destination with no booking. We'd walk the streets with our backpacks for an hour or more until we found somewhere we liked for our budget. Or worse we'd go with a recommendation from a dodgy taxi driver.
There are occasions when we still turn up without a booking but with today's well-travelled population we're often left with a limited sub par supply of accommodation options. Especially in high seasons!
Learn how to find free accommodation around the world.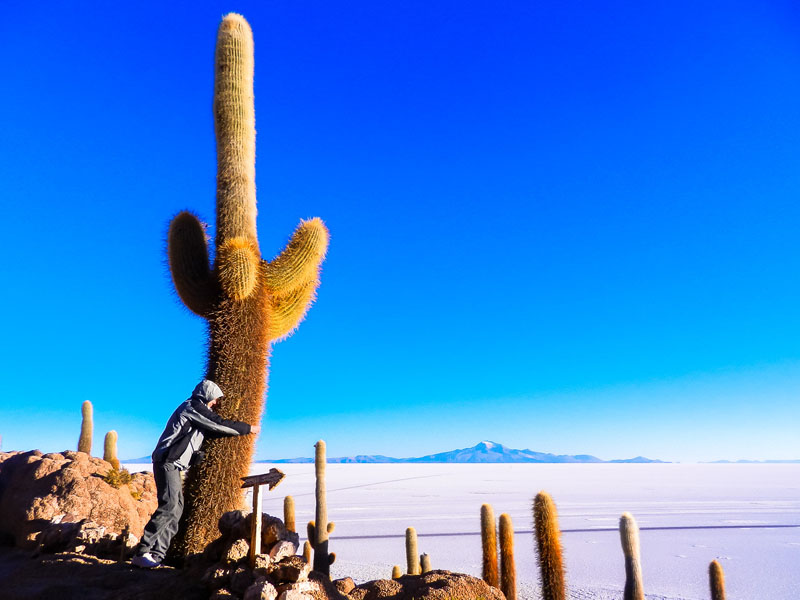 7 – We No Longer Sleep In Dorm Rooms
Even hearing the word 'dorm' sends a shiver down our spines. We've had so many bad dorm experiences over the past 10 years; the snorers, the talkers, the drunks and the unwashed.
We're thankful we can now afford our own private rooms so we don't have to share with at least half a dozen other noisy backpackers in a room of the same size.
We're too old for dorms. We now appreciate our own space and getting a good night sleep is more important to us than it was 10 years ago. Despite this, we still love staying in hostels and will always be our first choice of accommodation.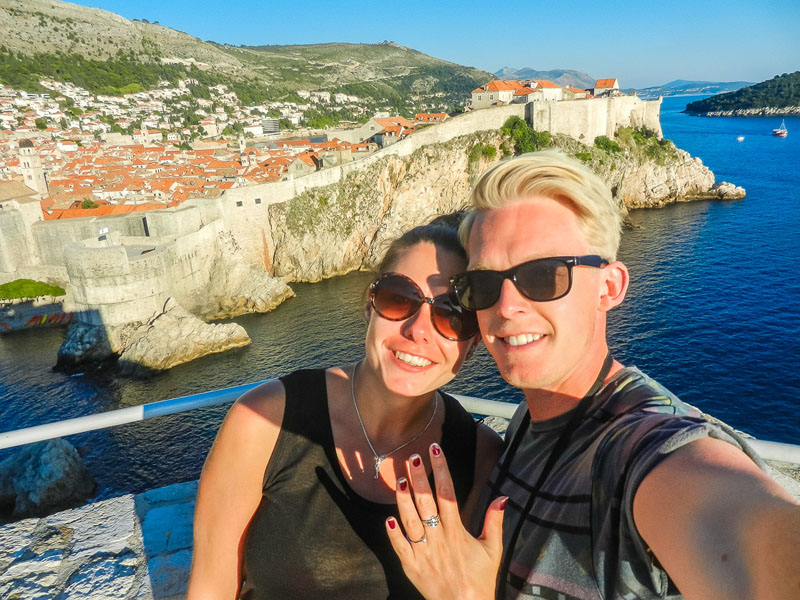 8 – Our Old Beer Budget is Now Called the Coffee Budget
10 years ago we'd allow ourselves a daily alcohol budget which would mostly be spent on beers shared with other travellers. We don't know how or when this happened but that beer budget is now spent on coffee. No longer can we not get through a day without the taste of an ice cold beer. We can now go weeks without one.
Instead, coffee is our new addiction. We can't function without a latte, cappuccino or iced coffee at least once or twice a day. A few years ago we didn't even like coffee! Good coffee is easier to find that it was 10 years ago. The world has gone mad for coffee!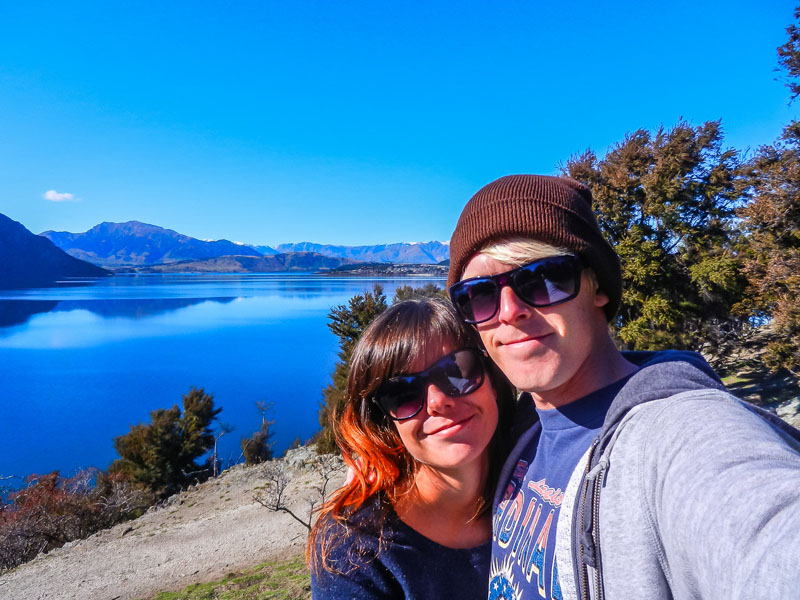 9 – We Now Travel Hangover Free (Most Of The Time)
With all our travel beer money spent on coffee we now don't drink alcohol like we used to. We actually don't want to. Sure we still like a drink, we're not that boring, but buying alcohol is now a treat instead of a daily occurrence.
Long gone are the regular late nights at the hostel bar, the full moon parties and the spontaneous binge drinking sessions. They were fun at the time but we always regretted it the next morning.
There's nothing worse than having to board a long distance bus journey with a monster hangover or visit an amazing site while all you can think about is getting back into bed. We now travel the world hangover free which is the way it should be.
Check out these 10 beer cities to taste the perfect brew.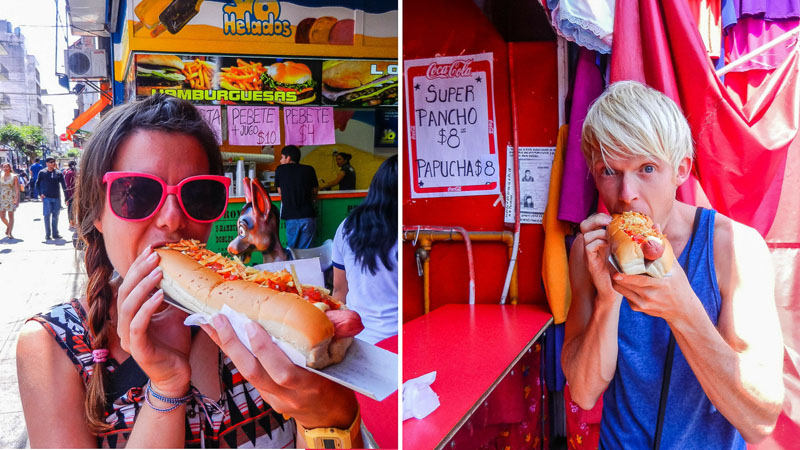 10 – We Now Travel Slower
Travelling long term can be really tiring. The constant change of location, the uncomfortable over night buses, the noisy hostels and carrying heavy possessions. This is all part of doing what we love but after 10 years we have made the conscious decision to start travelling slower.
We want to give the destinations we like more of our time by staying longer. If we miss out on seeing other areas of a country then so be it, we can always go back.
We also at times want to experience what it's like to live in a country rather than just travel through it quickly. We're currently living in Chiang Mai, Thailand, for 3 months and have enjoyed it immensely. This is something we would not have even considered 10 years ago.
Read about 8 lessons learned as slow traveling nomads.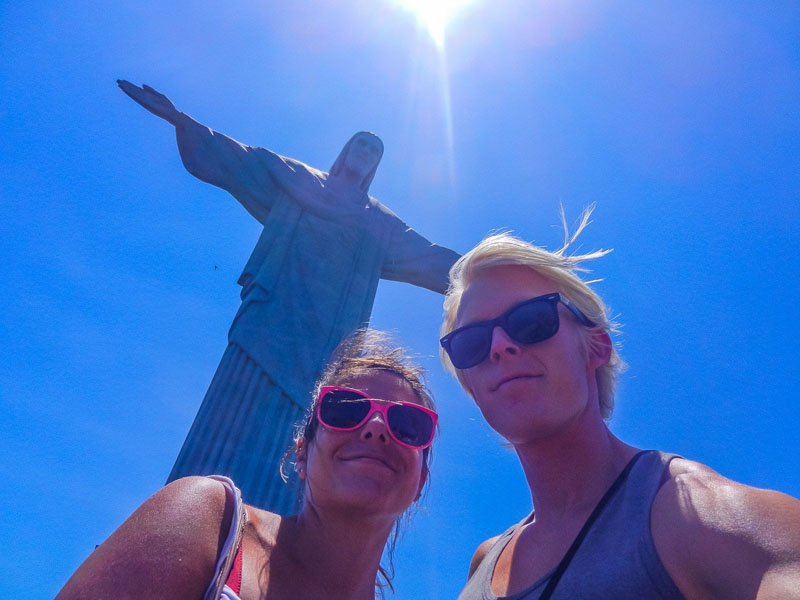 Have you been travelling for a long time? What other changes have you noticed as the years have passed? We'd love to hear them so please share by commenting below.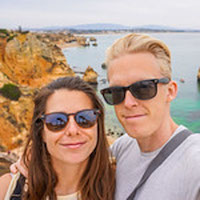 Author bio: Hi! We're Darren and Shelley, a travel obsessed couple from London, England. We've been travelling on and off for the past 11 years. We regularly leave our comfortable British lives behind to live the nomadic lifestyle for a year at a time. There's nothing we love more than quitting our jobs, packing our bags and flying to the other side of the world without much of a plan. Not having a plan allows us to travel more freely, slowly and without commitments.
We're now on our new and epic one way ticket adventure to Asia but it won't stop there. The only plan we have that's different to previous trips is to try and make some money along the way so our travels can last as long as we wish them to. We'd love you to join us at FINDING BEYOND to see how in pans out and maybe give us some suggestions on where to go next! Follow us on Facebook, Twitter, Instagram, and Pinterest.
---
Read More 
27 Best Travel Tips after 7 Years Traveling the World
How to be a Travel Blogger – From Dream to Reality and How We Make Money
How Travel Changed our Lives and Turned Us into Adventurers
SaveSave
You Might Also Enjoy