Time is flying by and we are gearing up for our travels through Central Asia and Eastern Europe. As the time fast approaches, I can't help but feel a little bit of anxiety.  Will we be able to support ourselves through blogging, writing, and photography on the road?
Things we take For Granted at Home, but Miss Desperately While Traveling
We don't have as big of a reserve fund set up as we have had in our previous travels but wanting to keep the momentum going, we have set a deadline on when we are leaving.  This has been less time between travels than any of our previous adventures, normally we stay until we have comfortably built up our travel fund and then take off when we are ready.
We don't know if we will be able to save the amount of money that we want to have when we go, but regardless of what happens, we are going.
Our instructor once said to us during a meditation retreat in Northern Thailand that, "You two are searching for something, and until you are willing to struggle and sacrifice completely, you will never be truly fulfilled."
So we are taking this quote to heart and although we always sacrifice and struggle a little bit when we travel, we have never really taken the plunge.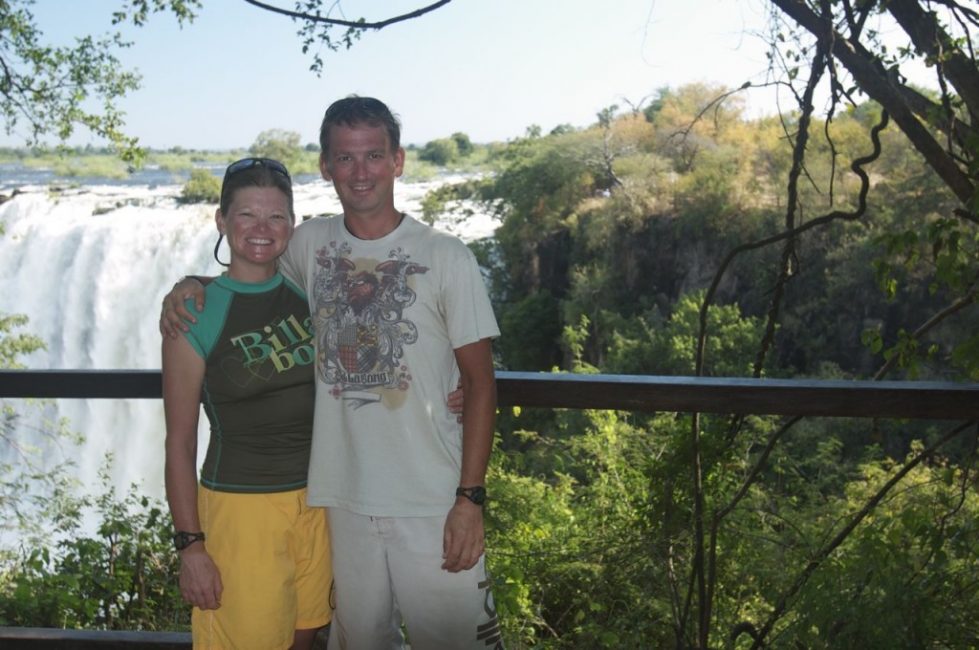 We have always gone away with enough money in the bank, we have always planned on coming back to our comfortable careers and we have always had a definite plan on where we were going and how long we would be there. Luckily, we both firmly believe that if you want something you have to jump in with both feet and make it happen so that is what we are going to do.
Getting Ready to Leave
Now, after my long winded introduction, I want to get to the real bulk of what I want my story today to be about.  Since we are leaving soon, I have been taking stalk of what I truly take for granted while I am at home in my comfortable apartment.  It amazes me how the little things here can mean so much while I am on the road and I cannot fool myself into thinking that travel is glamorous.
If I was Angelina or Brad, travel would be glamorous, but we are Dave and Deb, little travel couple from Canada. We have a budget, we travel locally and we stop at the toilets on the side of the road during a long ride and pray that the stalls aren't too disgusting.
So, as I sip my tea with music playing in the background in my air conditioned 2 bedroom, 2 bath flat, I must ponder where I will be in a few months and not take moments like these right now for granted.
Here are some of the things that I have missed dearly over our years of traveling off the beaten path that I definitely take for granted each day while I am at home.
1- Ice water
In the deserts of Sudan or during the hottest time of the year in Burma, I crave a giant glass of water filled with ice.  I can drink all of the lukewarm water in the country, but it never seems to quench my thirst. If only I had an ice cold glass of clean and clear water.
2- Clean feet
This is something I forget about when I am at home, but while I am on the road, I live in flip flops. I suffer from cracked heel and I cannot for the life of me, keep my feet clean.
Whenever we get to a beach, I soak my feet in the ocean and scrub them with rocks, but they remain dry, dirty and caloused. Dave has always loved my feet, I like keeping my feet pretty and polished, but on the road, well, he just has to deal with it, his wife has bad and disgusting feet.
3-Hot Clean Shower
Many times when we travel, we stay in small guesthouses and mini hotels.  Often they don't have hot water as part of the bargain. Even when it is offered it isn't overly warm, and forget about clean and you are lucky to have a shower curtain.
Something I can never wrap my head around.  We are pampered here at home.  Our water pressure is over the top, the water is hot, hot hot and our showers are sparkling clean.
4-Clean Toilets
I always laugh at what stalls I will skip here at the movies or in a restaurant. I open a door and if it has the slightest mess, I cringe and say no way and move on.  On the road, well, I will squat and balance over anything.
Like I said before, Dave and I don't travel in luxury so we aren't staying at the Ritz, we are pulling into the public toilets on the side of the road and like it or not, we have to use what is given to us. I remember once in Vietnam, Dave needed a toilet desperately, he was brought behind a shack and there was a hole dug deep in the ground with a few bamboo poles to balance on while you did your deed.
Dave was back in a heartbeat and said that he could probably wait.  He always likes to joke that some toilets can scare the crap right back into you.
5-Family and Friends
While we are away, we desperately miss our friends and family and talk about who we are going to visit and what we are going to do with them all when we get home. Since being home, I cannot tell you how much I take my friends and family for granted.
We are too busy, or we are too tired, or we have to work and just don't seem to have the time to get together with everyone. I look back at old blog posts and see that people left messages saying that when we come home they are going to cook us a home cooked meal or take us out for drinks or go to the cottage.
We haven't taken some people up on these offers. Sure we have seen our friends and families, but we do take them for granted while we are here and definitely don't see enough of them all.  I think I will have to change that over the next couple of months and make up for lost time.

6- Home Cooked Meal
On the one hand, one of our favorite things about travel is trying different and new food.  we live to eat, but on the other hand, after a while, all we want is a nice home cooked meal with grilled vegetables, roasted potatoes and an oven baked chicken.  There is just something wonderful about a dinner just like mom made that gives you a warm and fuzzy feeling all over.
So there are some of the things that we take for granted while at home, but we wish that we had while we are on our travels. What are some of your biggest creature comforts from home that you miss while traveling.
Read More
The Most Uncomfortable Night of My Life: Overcoming Travel Mistakes
Take Risks, It Really Does Lead to Great Things
Travel Medical Insurance: Do I really Need It?
You Might Also Enjoy