Everyone who has ever heard of Mt. Everest has heard of Tenzing Norgay. The famous Sherpa who was the first, alongside Sir Edmund Hillary, to summit the worlds tallest peak.
Since then there have countless Sherpa's who have given their lives carrying food, supplies and even clients on this mountain. During our trek to Everest Base Camp we had our own Sherpa, Shir, that without his help we are not certain we would have made it to EBC with energy to spare.
This is a small tribute to the men and women who make everyone's trek in the Himalaya's possible. Thank You for helping us all enjoy this beautiful mountain range!
The Sherpa's of Mt. Everest; A Photo Story
See our Tips for Trekking to Mount Everest Base Camp
See our flight to Lukla, One Adventurous Thrill Ride
Read our Packing List for EBC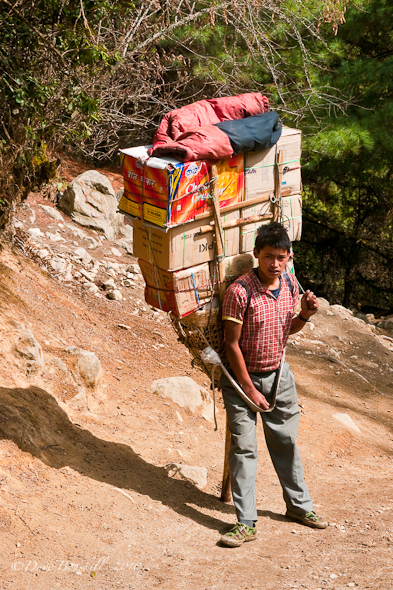 See our anticipation at Everest: The Arrival
So let's not forget the job these unsung heroes of the Himalaya do for us. Without them no one would reach the roof of the world!
Check out the Sherpa Gallery Here!

Read More
Bhutan Trek to Laya – A Himalayan Adventure to the Remarkable and Remote