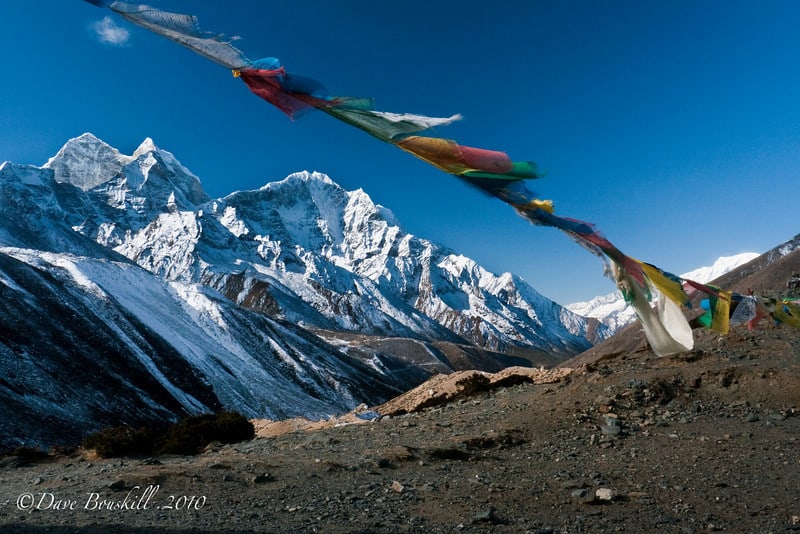 Nepal contains eight of the world's ten highest peaks and is home to Mount Everest, the mother of all mountains. It is also the birthplace of Gautama Buddha, the founder of Buddhism!
This Nepal travel guide will help you plan your next vacation.
Fast Facts
Nepalese power voltage is 230 V 50Hz; Plug C & D.
The Nepal currency is the Nepalese Rupee is around 100 NPR to 1 USD.
Water is not potable in Nepal. Avoid water that is not boiled or bottled. Avoid raw vegetables and pre-cut fruit as much as possible.
Visas are available at the airport, but make sure you have a passport size photo available to avoid the hassle of taking a photo at the airport photo booth.
Participating in any kind of volunteer work in Nepal on a tourist visa is prohibited without special permission from the government.
Budgeting
Accommodation
Budget – Budget hotels in Nepal start at $40 per night. The available amenities include free Wi-Fi, room service, full-service laundry, and restaurant.
Mid Range – Prices per night start at $100 per night for mid-range hotels. These hotels offer furnished rooms, free Wi-Fi, and free parking
High End – Luxury hotels in Nepal begin at $200 per night. These hotels offer amenities, including sports courts, restaurants, bars, parking, internet, and many more.
Check out our favorite booking platforms Booking.com, Tripadvisor and Air B&B for the best deals on accommodation in Nepal.
Food
Food:
Sel roti – Deep-friend donuts found at roadside snack shops.
Bara – A popular savory rice-flour pancake.
Yomari– Dumplings made from rice flour and stuffed with molasses.
Daal Bhat –Nepali cuisine served with a variety of meals.
Everest beer – Made with rice and very cheap.
Juju dhau – Yoghurt made from buffalo milk.
Dhido –A lump of cooked dough served with curry.
Transportation
Getting to:
Flights: The main airport in Nepal is Tribhuvan International Airport. Some of the Airlines that fly into Tribhuvan International Airport are Korean Air, Turkish Airlines, Air China, Qatar Airways, and Singapore Airlines.
You can check for the best flights to Nepal on Skyscanner.
Transportation:
Buses: The cost of bus travel in Nepal will depend on how comfortable you want to travel. Usually, a 6-8 hr journey on an ordinary bus will cost around $6. Tourist buses are more comfortable and cost approximately $25 for the same journey.
Taxis/Uber: Taxi services are available in major towns in Nepal. The popular taxi companies are Uber, Kathmandu Taxis & Shuttles, Onver Smart Taxi, and many more. The cost of a taxi service for a distance of one mile starts from $1.
Car Rental: Both local and international car rentals are available in Nepal. Top car rental companies that operate in Nepal are SIXT and Europcar. There are also many local car rental agencies. The starting price for car rental is $8.
You can also compare prices here.
Places to Stay
Hotel Yak & Yeti – In Kathmandu, the best place to stay is Hotel Yak & Yeti. This hotel is located near Tribhuvan International Airport and offers tennis courts, 2 restaurants, and a spa.
Hotel Guru – In Pokhara, Hotel Guru is a perfect place to stay. The budget hotel is situated in a convenient location and has a restaurant, roof terrace, and mountain views.
Hotel Himalaya – Another top-rated hotel to stay when in Lalitpur is Hotel Himalaya. This hotel offers elegant rooms and numerous amenities.
Packing Tips
Nepal has a monsoonal climate with four main seasons. The heavy monsoon season runs from June to September and although the rains may be lighter in the Himalayas than Katmandu, the mountains peaks are not usually visible due to clouds.
Those seeking to undertake mountain expeditions should visit Nepal during the dry and warm weather seasons which lasts from April to June.
Flashlight – Nepal has weekly scheduled power cuts so make sure that you have a flashlight or head torch handy at all times.
Layers – this is especially important for those trekking in the mountains in order to cope with a climate that changes throughout the day. The general rule of thumb is at least a top and long sleeve shirts, plus a fleece (mid-layer) and a top layer such as a windbreaker.
Test 1,2 3 – Make sure you have tested all your gear and break in all your boots before your trip.
Hiking shoes with ankle support – these are especially important if you are planning on trekking. If not than you can get away with wearing a pair of lightweight trainers.
Refillable water bottle – as mentioned above, the water is not potable in Nepal, however some locations (such as hostels or shops) have filtrated water in large barrels where travelers can pay a small fee to fill up their bottles.
When to Go
Nepal has four main seasons. The peak season in Nepal is post-monsoon (late Sept –late Nov), when the weather is favorable and the mountains most visible. The second best time to visit Nepal is February-Mid April. The monsoon period starts in mid-June to mid-September.
Things to Do
Adventure
Trek to Everest Base Camp – It is definitely not the scary daunting experience that people imagine it to be, it is actually a lot of fun. Here are a couple of tips for anyone trekking to Everest Base Camp.
Rest Up and Enjoy Base Camp – once you finally arrive, it's time to rest up and enjoy the scenery around the camp.
Culture
Treat Yourself at the Himalaya Retreat Spa – reward yourself with the perfect post trek pampering session.
Eight Great Eats in Kathmandu – the city has a delectable variety of food choices and travelers should definitely indulge themselves.
Sights
Visit Chitwan National Park – You'll love this place if you are into wildlife viewing.
Mountain photography – Explore the Himalayas and its rugged peaks.
Visit a Buddhist Monastery – Here, you'll learn about Hinduism.
Attend the Tiji Festival – This is a three-day ritual associated with cleansing.
Booking Resources
Whenever we travel to we make sure to start with these companies.
We have tried a lot of different ones over the years and all of these have consistently proven to be the best when it comes to offering great prices.
We have used every one of these personally and continue to do so.
Booking.com: This is our go site to when comparing prices for accommodation. It is usually the has the cheapest prices, not to mention you get free cancellation and you are guaranteed the best price.
Trip Advisor: What we like about Trip Advisor is that we can look at all the reviews and then book our accommodation.
Air BnB: Airbnb is the main search engine we use when we are looking for a home or apartment rental. It is the best way to stay in areas that offer a more local feel.
Skyscanner: This is the first place we check for flights. It consistently comes back with the cheapest and best options. It allows us to compare a lot of airlines to get the best price.
Hostelworld: With one of the largest databases of hostels in the world, Hostelworld is the go-to site when you are looking for budget accommodation.
Rome 2 Rio: If you want to see how to get somewhere by plane, train, bus, ferry or car Rome2Rio lays it all out for you as well as related costs. I love how they show it all to you on a Google Map and it works offline.
Get Your Guide: For all your day trip and city guide needs, we use Get Your Guide. It has the world's largest collection of things to do with more than 30,000 activities in 7500 destinations.
World Nomads Insurance: When traveling you should always have travel insurance. We do.
Related