SimRik Real Nepal TreksNepal contains eight of the worlds ten highest peaks and is home to Mount Everest, the mother of all mountains. It is also the birthplace of Gautama Buddha, the founder of Buddhism! This Nepal travel guide will help you plan your next vacation.
Fast Facts about Nepal Travel
Nepalese power voltage is 230 V 50Hz;  Plug C & D.
The Nepal currency is the Nepalese Rupee is around 100 NPR to 1 USD.
Water is not potable in Nepal. Avoid water that is not boiled or bottled. Avoid raw vegetables and pre-cut fruit as much as possible.
Visas are available at the airport, but make sure you have a passport size photo available to avoid the hassle of taking a photo at the airport photo booth.
Participating in any kind of volunteer work in Nepal on a tourist visa is prohibited without special permission from the government.
Top Packing Tips
Nepal has a monsoonal climate with four main seasons. The heavy monsoon season runs from June to September and although the rains may be lighter in the Himalayas than Katmandu, the mountains peaks are not usually visible due to clouds. Those seeking to undertake mountain expeditions should visit Nepal during the dry and warm weather seasons which lasts from April to June.
Flashlight – Nepal has weekly scheduled power cuts so make sure that you have a flashlight or head torch handy at all times.
Layers – this is especially important for those trekking in the mountains in order to cope with a climate that changes throughout the day. The general rule of thumb is at least a top and long sleeve shirts, plus a fleece (mid-layer) and a top layer such as a windbreaker.
Test 1,2 3 – Make sure you have tested all your gear and break in all your boots before your trip.
Hiking shoes with ankle support – these are especially important if you are planning on trekking. If not than you can get away with wearing a pair of lightweight trainers.
Refillable water bottle – as mentioned above, the water is not potable in Nepal, however some locations (such as hostels or shops) have filtrated water in large barrels where travelers can pay a small fee to fill up their bottles.
Top Things to Do in Nepal
Adventure
Culture 
A Bit about Nepal
Tips for Trekking to Everest Base Camp
Packing List for Everest Base Camp
Tour Company Suggestions for Nepal
SimRik Real Nepal Treks – We used this company to climb to Mount Everest Base Camp.
It is owned and run by Nepal native Dipendra Simkhada who has decades of experience in the Himalayan Mountains. If you are looking to book a trek in Nepal, Tibet or Bhutan, he is the man for you!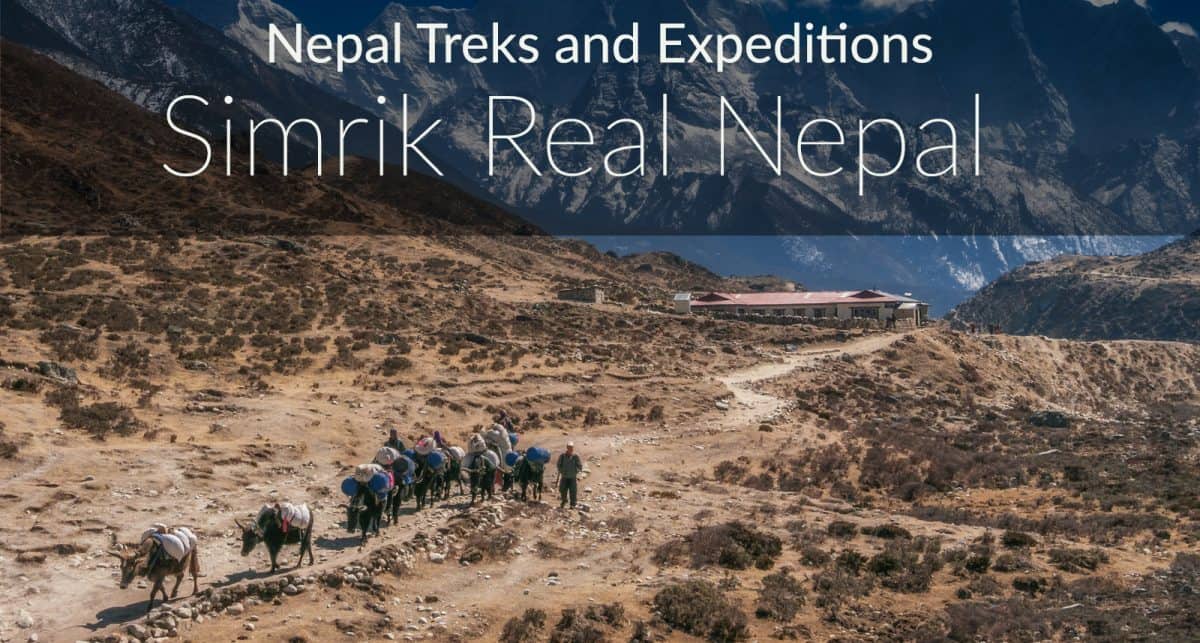 Read more about Nepal Travel: