How can one person make a difference and save the planet? With oceans overflowing with plastic, pollution choking the air and water becoming more scarce each year, what can be done?
Most people want to make the world a better place, but they don't think about how their actions contribute to the problem.
We have tips to think about when traveling, to help save the planet and make the world a better place.
It's time for all of us to put the planet first over convenience.
Make the Pledge to Save the Planet
From protecting animals, buying local and speaking up when something is wrong, there are several SIMPLE ways in which you can make a difference by making a small change when traveling.
We know that when millions of people unite and put their minds together, they can make a difference.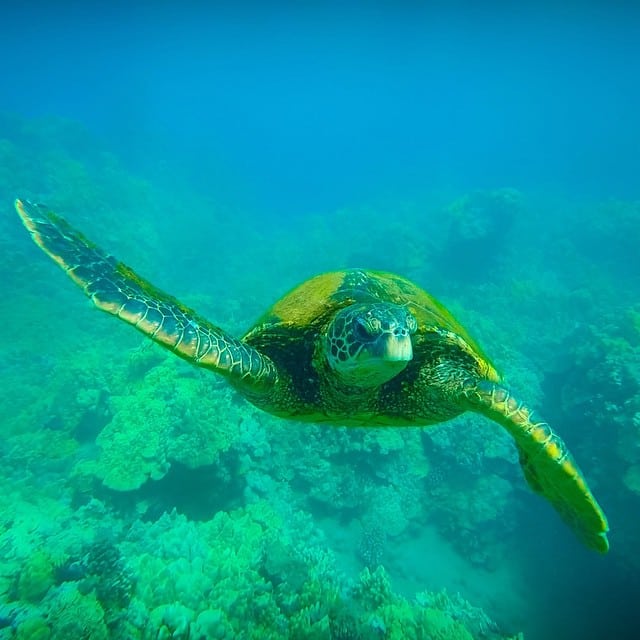 Do you see the Impact of Plastic when you Travel?
I remember Dave and I first took notice of the plastic problem while traveling through South East Asia in 2003.
We purchased a soft drink from a street vendor. He proceeded to pour the soda into a plastic bag and put a straw in it.
Afterwards, he threw the can over the riverbank and gave us our drink.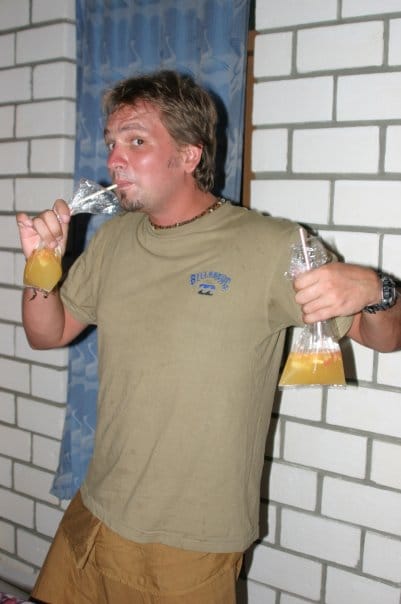 We looked over the riverbank and couldn't believe the amount of plastic littering the shore.
That was when we knew we had to speak up.
When cycling Africa the plastic problem was tenfold when we saw all the thorn trees covered with plastic bags.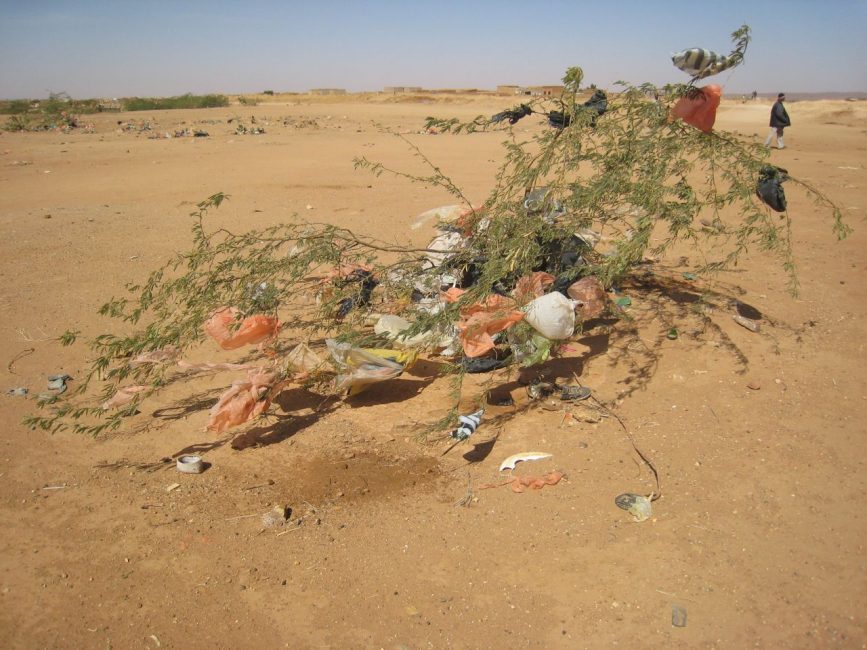 As Dave and I began to travel more, we worried about parasites and disease so we only bought bottled water wherever we went.
We were contributing to the decline of marine life and soon learned that this practice wasn't sustainable and we looked for alternatives.
Plastic in our Oceans
According to the Plastics Oceans Foundation and the United Nations, an estimated 8 million tonnes of plastic waste ends up in the ocean every year.
It was shocking to hear that every square kilometre of ocean holds an average of 13,000 pieces of plastic litter.
We can and should be doing more.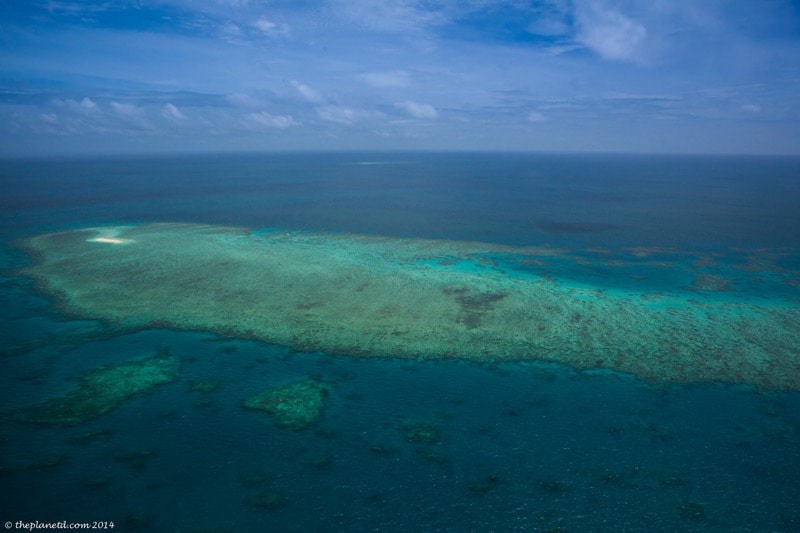 The travel and tourism sector has been working for years to make sustainable travel more mainstream.
Even back in 2003, our Lonely Planet on a Shoestring told travellers to not accept straws in restaurants and markets because straws can get caught in nostrils, blowholes, and gills of marine life.
When I read that, it hit home. I never thought of it before that trip but straws are one of the most destructive piece of plastic on the planet.
Below is a video showing how destructive plastic straws are. He is taking the straw out of a turtles nostril.
Warning: The Video below is graphic and painful to watch.
This is why we need to take action now. Animals do not need to suffer needlessly.
We must remain Diligent
I admit, in the past, I haven't been as diligent as I should, especially when traveling.
When I am at a bar or restaurant, I often forget to say, "no straw please."
I pledge to never be complicit again and I will always say no to straws.
Why Is Plastic more of a Problem when traveling?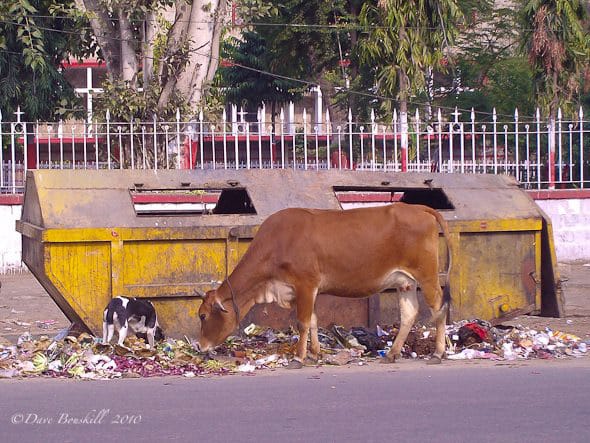 Research shows that tourism coastal areas cannot sustain plastic pollution.
A whopping 80% of tourism relates to coastal areas and the developing world's waste management systems are being pushed beyond maximum capacity.
It's up to the tourist to help alleviate the threat.
By limiting our plastic waste, we can help ease the burden on recycling and trash collection.
Ways to Reduce Plastic Waste when Traveling
1. Bring your own water bottle
Just because you are traveling to a country that may not have pure filtered water, doesn't mean you can't do it yourself.
Gone are the days when you had to buy bottled water to drink clean water.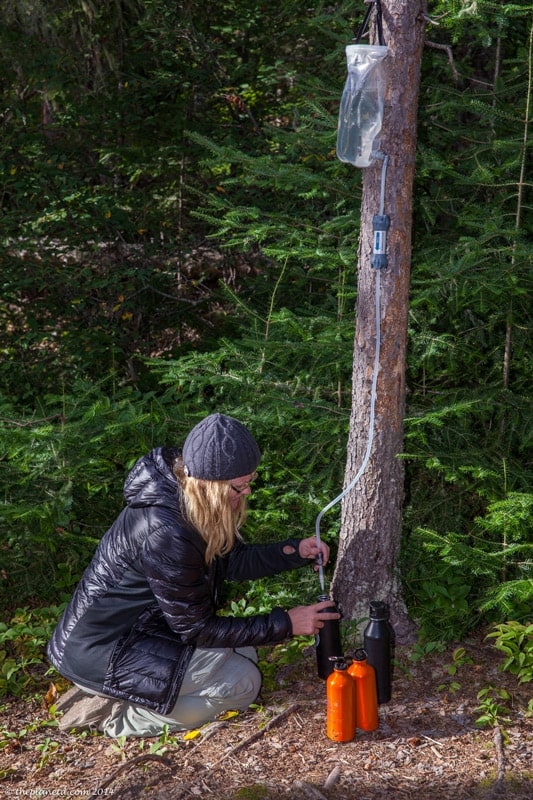 There are many advances in water purification for everyone.
Katadyn Water Bottle – We own this water bottle and it's great for day use. Fill the bottle with tap water and when you squeeze the bottle, water is pushed through a 3-step filtration system.
Chlorine dioxide tablets – we used this water purification system while cycling the continent of Africa for four months and while climbing to Mount Everest Base Camp and Mount Kilimanjaro just to name a few.
MSR Water Purification – We have used this on many canoe and backcountry hiking trips and it works like a charm. You can purify a lot of water at once and it is probably your most failsafe of the choices.
SteriPen – It uses UV light to purify water. This is a simplest solution, but it doesn't purify really dirty water. There are several options to purify your water and we have used them all. We haven't used this personally, but we are going to give it a try on our next trip to Tanzania.
I used to think that if I just ordered a glass of water, I'd look like I was trying to be frugal.
2. Don't Order Bottled Water at a Restaurant
You are not being cheap if you ask for tap water, you are being responsible.
When the fact was, I just wanted some water. Years ago, I made the choice to not ask for bottled water when entering a restaurant because there was no need to contribute to the waste.
3. Don't Drink the Bottled Water Supplied by Hotels
When the free bottle of water is supplied in my hotel room, I open it without thinking – Even when I could easily drink from the tap.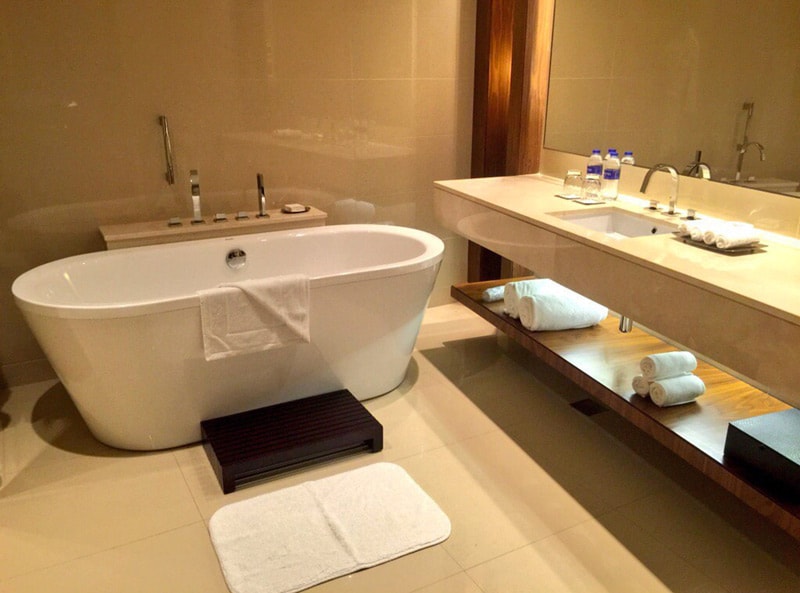 And when shopping abroad, I often accept the plastic bag to carry my supplies back to my hotel room.
4. Avoid Hotel Room Shampoo Bottles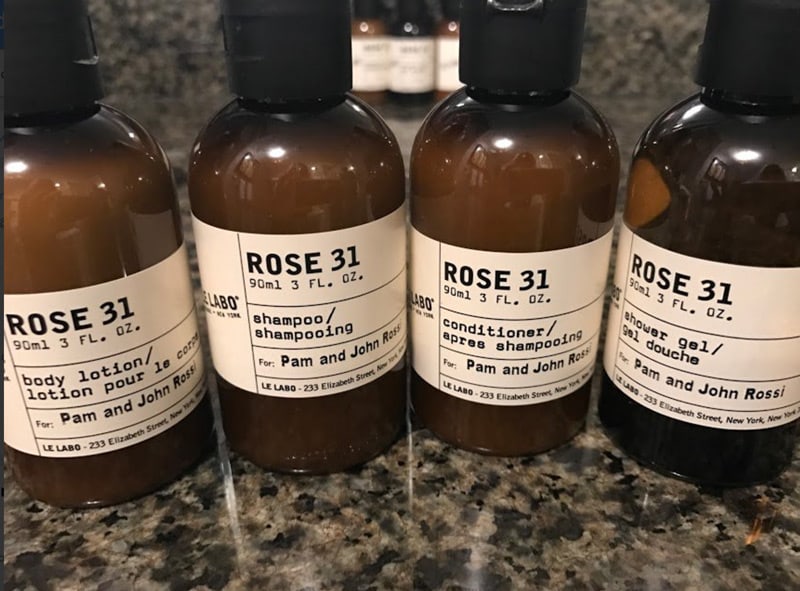 I know all the rage is carryon only these days, but when you are using those small disposable toiletries, you are creating a lot of waste.
It may be inconvenient to check your luggage, but why not bring along full-size shampoo bottles and leave the teeny weeny bottles that are disposed of each day on the shelf.
I have always bought large shampoo and conditioner bottles to refill my regular sized shampoo bottles.
I honestly don't remember the last time I bought a regular sized shampoo.
I'm always refilling from my C0stco bottle when I'm home.
And today There are also "solid" products in place of those liquid ones (for toothpaste, shampoo and shower gel…etc) so you don't have to worry about either packaging or the liquid allowance on airplanes.
5. Carry your own tote bag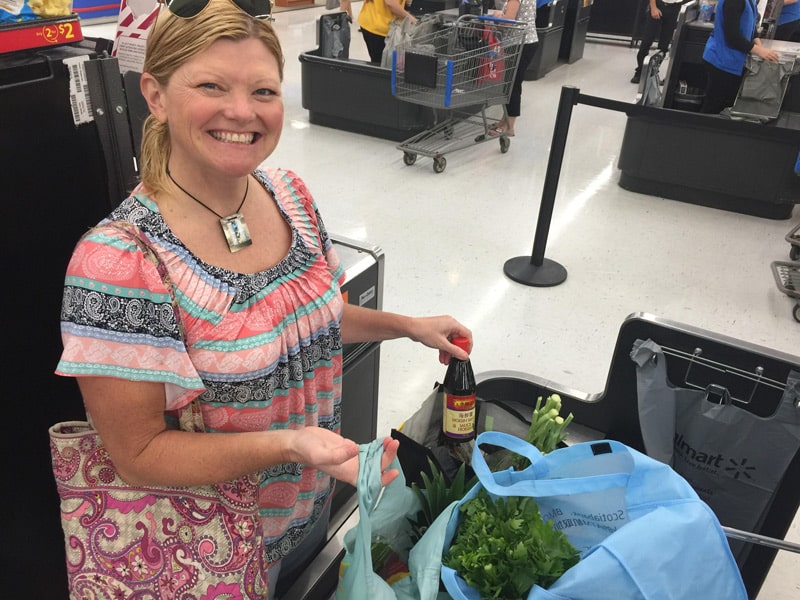 I carry my own tote at home when I go shopping, so from now on when traveling, I'm going to keep a tote bag in my luggage.
It takes up no space and I won't get plastic bags anymore when I am abroad.
In today's world, the ordinary citizen needs to take charge more than ever, the time is now. Will you join us to help save the world?
It might feel like the little actions one individual is doing aren't enough, but if we're all doing them, and all changing our wasteful MINDSET and apathy toward the planet together, we can make a difference.
In today's polarized and divisive world, I think there is one thing we can all agree on, the planet has to come first and when millions of people unite to make change, great things can happen.
Read Next:
Freedom to Travel, Never Take it for Granted
How to Live a Life Well Travelled
Three Gorges – China's Rapid Development
Our 27 Best Travel Tips from 16 Years of Travel