Malaysia's intrinsic colourful contrasts climax in spectacular Kuala Lumpur. The vast capital city is a zenith of culture and a dynamic urban metropolis. KL pulsates with shiny skyscrapers, feverish wet markets, lively pedestrian malls, venerable mosques and a wonderful, chaotic array of restaurants, bars, and nightclubs.
Key Kuala Lumpur Landmarks
With so much on tap, astute potential visitors should keep several key landmarks in mind before they consider accommodation options and hotels in Kuala Lumpur.
Central Market
The historic, Art Deco Central Market of Kuala Lumpur is far from a secret gem. The city is famously rife with furtive enclaves that proffer a multitude of markets, both wet and night, and untold, miscellaneous vendors. Nonetheless, Central Market is a must.
Built by the British colonial authority in 1888, the heritage landmark is a one-stop shop for food, culture and civic life and opens daily from 10:00 a.m. to 9:30 p.m. Be sure to visit the adjacent Annexe Gallery, the veritable "Art & Soul of Kuala Lumpur".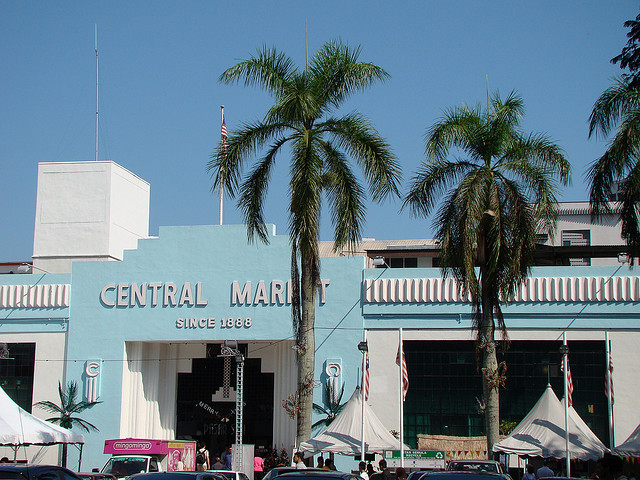 Photo credit
National Art Gallery
The cultural landscape of a capital city is sadly incomplete without a premier fine arts museum. Thankfully, Malaysia has one in Kuala Lumpur's magnificent National Art Gallery.
While the modern facility is not quite the Guggenheim Bilbao, the museum certainly stands out amid KL's wildly eclectic architectural cityscape. The permanent collection at the NAG is impressive and spans a wide range of disciplines.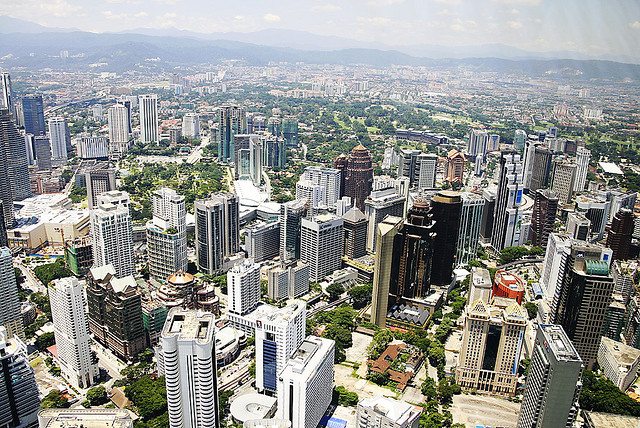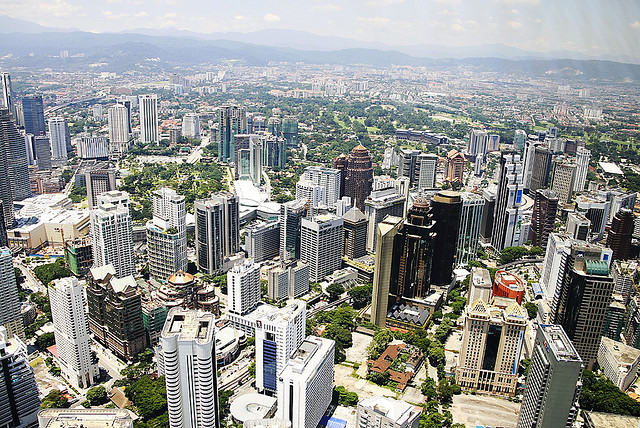 Photo credit
Bazaar Baru
A surplus of nonpareil sensory stimuli is on hand in Chow Kit's frenetic and extraordinary Bazaar Baru. The hyperactive KL hub has all the hallmarks of a classic Malaysian marketplace: loud vendors, pushy, purposeful shoppers, feral cats, potent smells, gory animal flesh, exotic produce and just a trace of sweet, hospitable claustrophobia.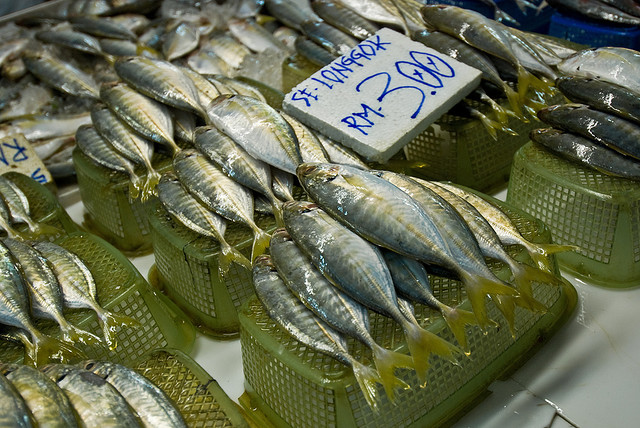 Photo credit
Bukit Nanas Forest Reserve
Kuala Lumpur's proclivity for vivid contrasts comes to life in Bukit Nanas Forest Reserve. The urban oasis thrives under the conspicuous loom of the colossal KL Tower and as a result, is curiously close to a bevy of predictable tourist traps, from theme restaurants to theme shops.
Alas however, KL is not alone in this department and indeed, the rainforest is well worth a tour. Bukit Nanas Forest Reserve, the implicit, precious lungs of KL, is the last bastion of primary woodland left in the metropolis.
For a more immersive jungle wilderness escape however, head 20 minutes north of the city to Templer's Park in the Klang Valley.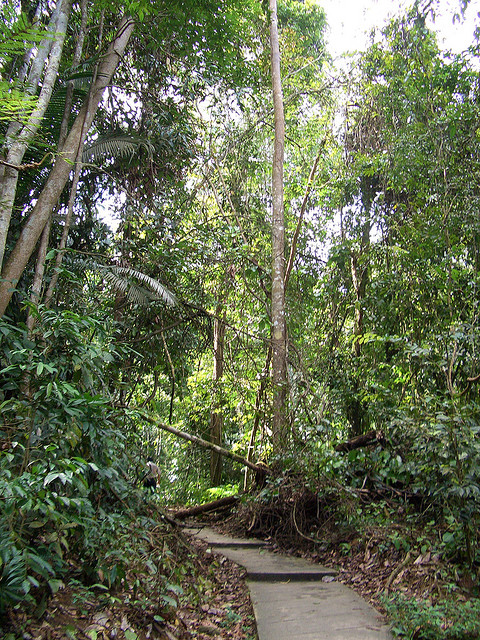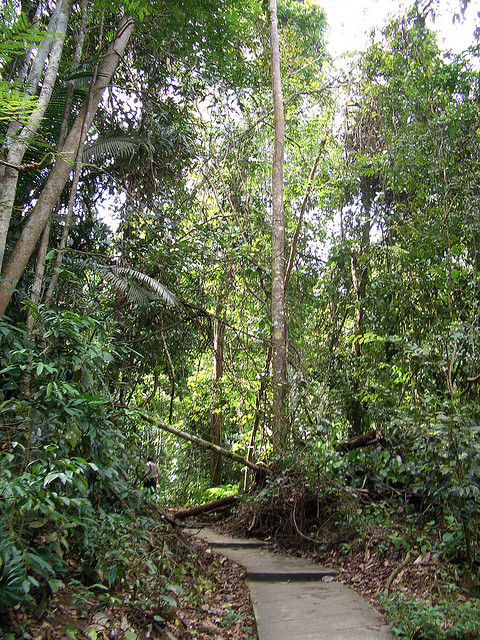 Photo credit
Suria KLCC and KLCC Park
On the other end of the tourist attraction spectrum is a massive retail and leisure complex at the base of the Petronas Towers. One of the best malls in Southeast Asia, Suria Kuala Lumpur City Centre (KLCC) proves how utterly futile it is to visit KL and fight off urges to indulge in rampant consumerism.
Decidedly upmarket and sleek, Suria KLCC is a posh polar opposite of dingy (but fun) night markets. The fashionable mall, close to several fine KLCC hotels, has a variety of designer brand shops from Europe and Japan, a concert hall, art gallery, cineplex, science museum and a small but high-quality food court.
For remarkable skyline photo ops, head outdoors to the lush confines of gorgeous KLCC Park to snap blog-worthy pics of the Petronas Towers.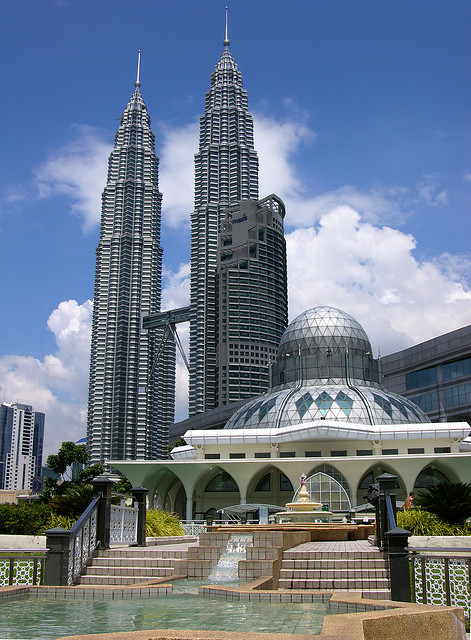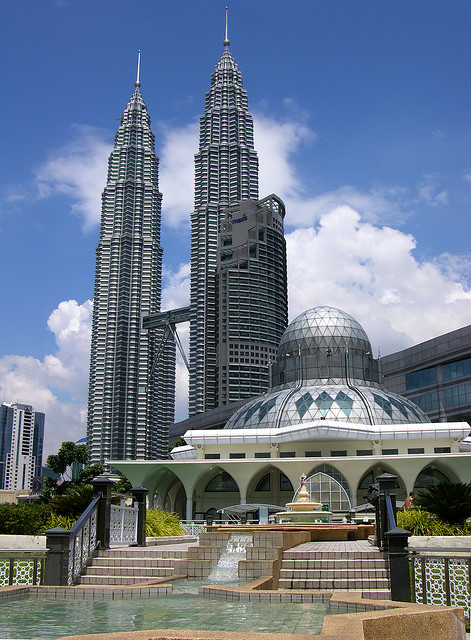 Photo credit
Aquaria
The Aquaria is another vital KLCC landmark that deserves a whirl. The vast underwater marine park is home to more than 20,000 aquatic creatures, from hawksbill turtles to piranhas, sand tiger sharks to mammoth freshwater fish. A popular family destination in KL, the Aquaria won "Best Attraction in Malaysia" in 2009.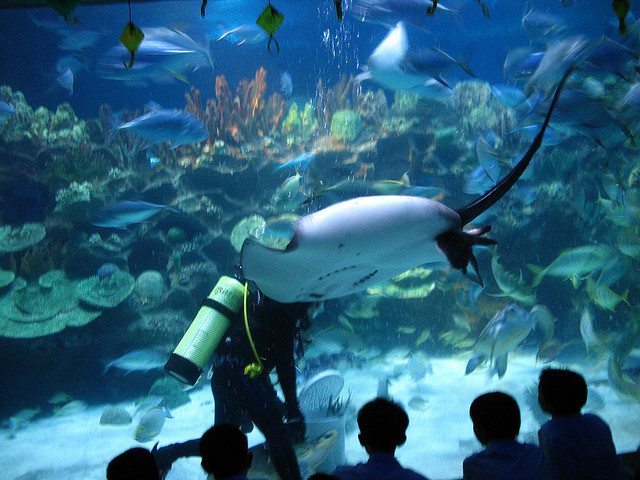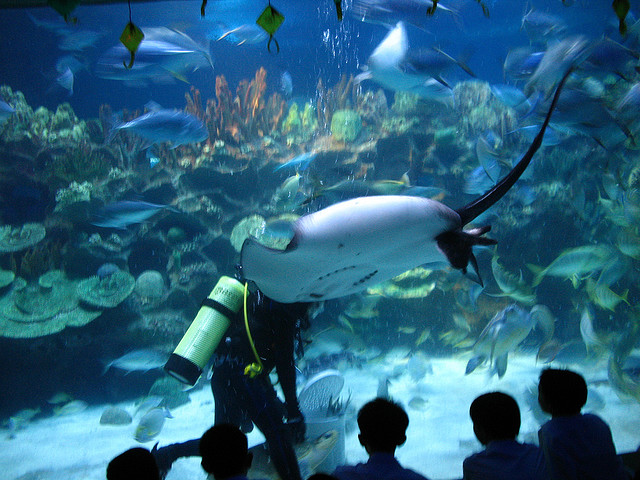 Photo credit
Kuala Lumpur was one of our favourite cities when we travelled through South East Asia in 2004.  We saw a lot of the city, but surprisingly we didn't see many of these key landmarks.  When this guest post came into our inbox the other day, we thought it would be cool to share this list of places to visit in KL.
Read More
Top 6 Places to visit in Kathmandu, Nepal
4 Reasons Gay Couples Should Travel to Asia
Everest Base Camp Trek – All You Need to Know from Start to Finish
You Might Also Enjoy