The thought of hitchhiking in Japan sounds crazy, a bit odd; yet adventurous and exciting.
Why Hitchhiking in Japan?
My friend, Ivan, hitchhiked and urban camped around several countries, including Japan, and I was eager to try it for myself. But I was scared.
I'd have to abandon everything that was comfortable: accommodation, homemade meals, internet connection, and even warmth. I'd have to figure out how to survive on my own. And I wasn't necessarily excited for that.
But after recalling our conversations, I knew I had to face my fears head-on.
Thus, I laid out my plan: travel the whole of Japan via hitchhiking and urban-camping, contingent that I actually enjoy this form of travel.
I decided to go to Niigata from Tokyo since I heard the prefecture contained the best rice in Japan. From there, I'd go south, then back east, and up north to Hokkaido. I was set. I held my backpack, which contained a few clothes, a sleeping bag, and alike.
Traveling to Japan? Pick up your copy of the Lonely Planet Japan Travel Guide.
My main thing was to pack light. But why hitchhike around Japan?
For several reasons: I'd be placed outside my comfort zone, pushed to think creatively, experience Japan in a new way, connect with the locals, and gain a slight taste of how it is to be homeless.
In addition, I was too comfortable. I needed new experiences, challenges, and adventures; to see how I would survive if stripped of the conveniences in life. I sought to challenge myself.
My Hitchhiking Japan Adventure Begins
[responsive-video identifier="l7kWIOP3U5Q"]
Subscribe to our YouTube Channel for Videos twice weekly and give Lindo a subscribe for more Japan videos!
Subscribe Dave and Deb:

Subscribe Lindo Korchi

Interest in more Japan travel? See the Top 10 Things to do in Kyoto
On Sunday, May 15th, I departed from Ikebukuro and headed to Tsuruse station in Fujimi, Saitama.
To be honest, I was a bit nervous. I had no idea how long the journey would last. I could hate it and have it wrapped up in a few hours. Or, I could enjoy it so much so that it'd be my primary form of travel.
I went into the unknown and had no idea what to expect.
Once I got to Saitama, I felt quite free. I couldn't believe I had the courage to take the idea from thought to fruition; from "gonna" to "doing". I was proud of myself.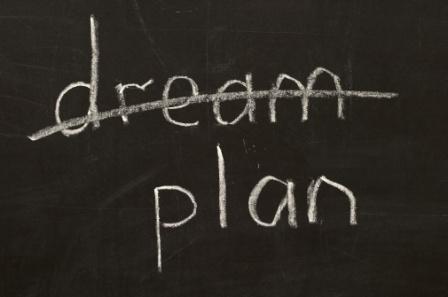 After a 2.5 hour walk, I came across a parking lot. I saw a man and asked if he knew where Kan-etsu expressway was located.
He tried explaining in Japanese, and eventually mentioned something about a "Kuma", which is "bear" in Japanese. I was confused.
He said it again and I realized that he was actually saying "Kuruma", which means "car" in Japanese. I pointed to his car and he nodded his head. I was surprised by his offer to bring me to Kan-etsu. I thanked him and we were on our way. We spoke a bit about Japanese food and within 15 minutes, he dropped me off at Kan-etsu. We then took a photo!
Interested in Hitchhiking? Check out Hitchhiking in New Zealand
Considering that it was 21:00, I wasn't sure if I'd get picked up. I stood near a gas station and held my sign for a bit. Though, I felt quite embarrassed and self-conscious. It was tough for me to watch the cars blatantly ignore me, so I took repeated breaks. I didn't enjoy it.
I then walked towards the expressway and the employees at the gas station stopped me. I told them I was hitchhiking and wanted to get to Nagano, Kanazawa, and Niigata. Thankfully, they provided me a clear sign that specified the destination. I was thankful.
Sleeping outside in Japan
But after midnight set in, I decided to call it a night. I laid out my sleeping bag and was prepared to sleep outside. And so I did. It was a bit uncomfortable; granted, if I purchased a tent, it would've been more comfortable, but I choose light over comfort.
I fell asleep for a couple of hours and woke up at 4 am due to the cold. I quickly packed up, went inside the service area (SA), and felt quite tired.
Once 5 am set in, I decided to hitchhike again but felt like giving up. But I couldn't give up.
The employees at the gas station helped and watched me the entire time; it was as if they were rooting for me, even through the constant rejection I received. But after an hour and a half, I was finally picked up.
Moving on to Nagano
The lady exited her car with a huge smile and asked where I'd like to go in Nagano. "Anywhere." I replied. She smiled and suggested Nagano station. And I was thrilled.
Once I got in the car, it felt as if I hit gold. I persisted to get a ride since last night and finally received a response.
It was amazing. Due to the language barrier, we spoke to each other in basic Japanese; mostly about Japanese food and dishes. I discovered that her husband loved sake, and she loved fish.
During the ride, I fell asleep. And 3 hours later, we arrived at Nagano station. I thanked them, we hugged, and they wished me luck.
It felt unreal. I actually hitchhiked 3 hours out of Saitama and was placed nearly on the opposite side of Japan. It was special. I then roamed around the city, took a visit to Zenko-ji temple and admired the amazing architecture.
Unfortunately for me, it was 30C. "Take me to Antarctica!" my thoughts begged, to whoever would grant such a wish.
I then took a two-hour nap in the park, under a tree. Once rejuvenated, I was on my way to the expressway.
But it began to get hotter. I then asked a few drivers who stopped at the red light, if they knew where the expressway was, in hopes of an offer. Thankfully, one of them offered to drive me there.
The drive lasted for 10 minutes and we mostly enjoyed the scenery. He dropped me off at a parking area (PA), which faced the expressway, and I thanked him.
Once there, I decided to ditch my plan of going south since it was too hot. I then had my eyes on Sapporo.
There were a lot of parked cars, but that was the problem — they were parked.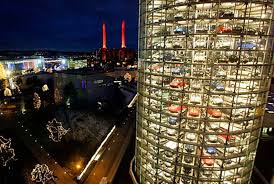 I then saw a BBQ party across the parking lot and decided to check it out. I asked one of the groups if the parking area I was at led to Joetsu, Niigata, and Sapporo. They had some sake and were quite animated.
Heck, one of them seemed to come straight out the anime Cromartie High School. Haha. They confirmed that the expressway was correct and hitched me a ride with an elderly man who was on his way to Joetsu.
I was extremely surprised. If it wasn't for them, I have a feeling that I would've waited for a quite a while. I thanked them very much.
Funny enough, the elder's wife had come from the convenience shop and was puzzled to see me in the car.
The elder spoke to her in Japanese; she then looked at me and smiled.
The view of the mountainous range of Japan was also a great sight to witness. I was then dropped off at a SA in Joetsu and thanked them.
Once at the SA, I stood for another hour and was picked up by a couple who were headed off to Niigata. The ride was nice, along with the view of the shore.
I'm certain that the views I witnessed wouldn't be possible to see if I took the bullet train (shinkansen) — but again, that's speculation, since I've never taken the shinkansen. I was then dropped off at Niigata station and we bid farewell.
Need Inspiration: Read How Japan Changed the Way We Travel
Little did I know that from Niigata on, it would be a tough, extremely tough, journey.
I immediately got my hands on some Niigata rice, and tofu. The rice tasted absolutely incredible.
But I'm not sure if it's due to the rice legitimately being outstanding or the satisfaction of actually eating due to being quite hungry. Who knows?
I then walked along the beautiful Bandai Bridge and urban camped in front of a quiet cemetery.
But was abruptly awaken by the cold weather at 4am, again.
I started to get a real glimpse of how it was to be homeless; to be cold, to have no home, to not have a full goodnight's rest, to not have a home-made meal, and alike. It sucks. And the streets of Japan are quite safe; I could only imagine how difficult it would be in other parts of the world.
Hitting Bottom
Thus, I got a tiny glimpse into being at rock bottom, and it's terrible.
I then headed to the convenient store, where I used their bathroom to wash up. But the employee looked at me with disgust; as if I were a homeless individual who just crawled into the store to use their facility and leave – which is essentially what happened.
And that wasn't a good feeling at all. I could only imagine the looks, stares, and comments that homeless people get on the daily. It really opened my eyes into their worldview for a bit.
I began my hitchhike at 5 am, but there were barely any cars.
I asked drivers where the expressway was, but they either didn't know or gave me different directions. Then the sun came out. "Take me to Antarctica!" my thoughts begged, to whoever would grant such a wish.
It was hot and I was tired. I came across a supermarket that had shade, along with a bench, so I slept on it for a few hours. I then asked people where the highway was, and thankfully I received two gold nuggets: one individual gave me a two-page detailed map of Japan, and another told me to hold a sign going towards Murakami (which is north) since it would be closer.
I thanked him, held the sign and waited for a few hours, in the heat, and nobody came. I took another rest, tried again, and no luck. I even relocated. By the time I knew it, it was 1 pm. Just so you know, my hitchhike adventure in Niigata began at 5 am!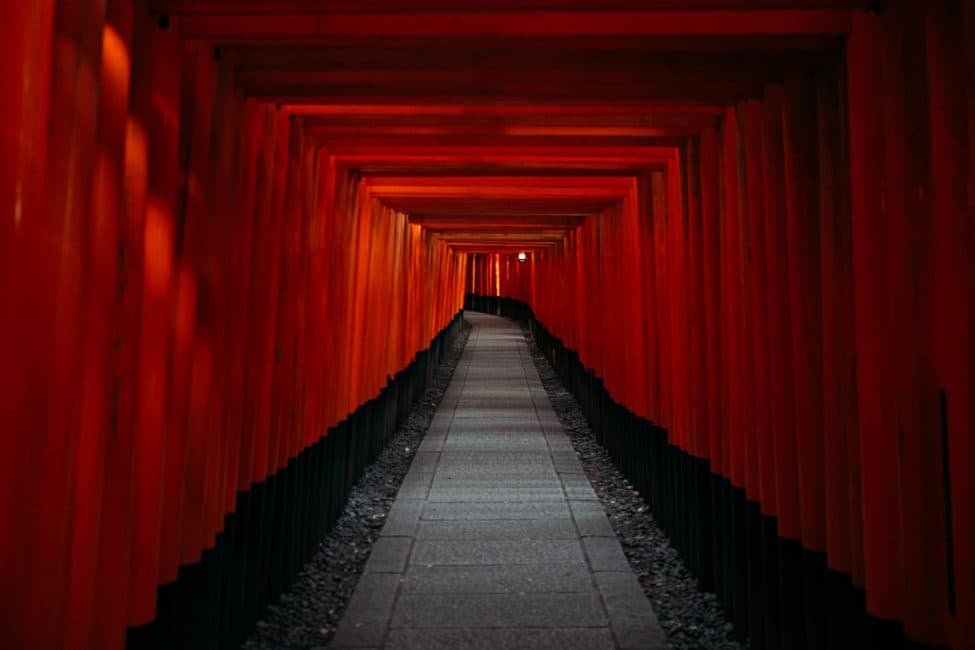 I sat down on the road and was upset. By no means was I obligated to get picked up, however, I couldn't help but feel frustrated after having waited hours on end.
"Am I doing something wrong?" I thought, in frustration.
Prior to my hitchhike journey, I read posts by individuals who claimed Japan to be easy to hitchhike; that they'd gotten picked up within a matter of minutes. But it wasn't like that for me.
I felt defeated. I also felt that I was being tested and pushed beyond my limit. Then 3pm came and I felt horrible. 11 hours passed and I hadn't gotten a ride outside of Niigata.
Resting spot in Niigata. Then, literally out of nowhere, a lady came to help me. I showed her my detailed map, and we conversed a bit.
From what I understood, she said it was difficult to get to Sapporo or Akita from my location due to the area not having a direct expressway further north.
She said it'd be better to go to Fukushima, the east side, since the Tohoku expressway connects directly to Aomori. From there, then to Sapporo. I was so thankful and everything made sense. She then asked me to wait.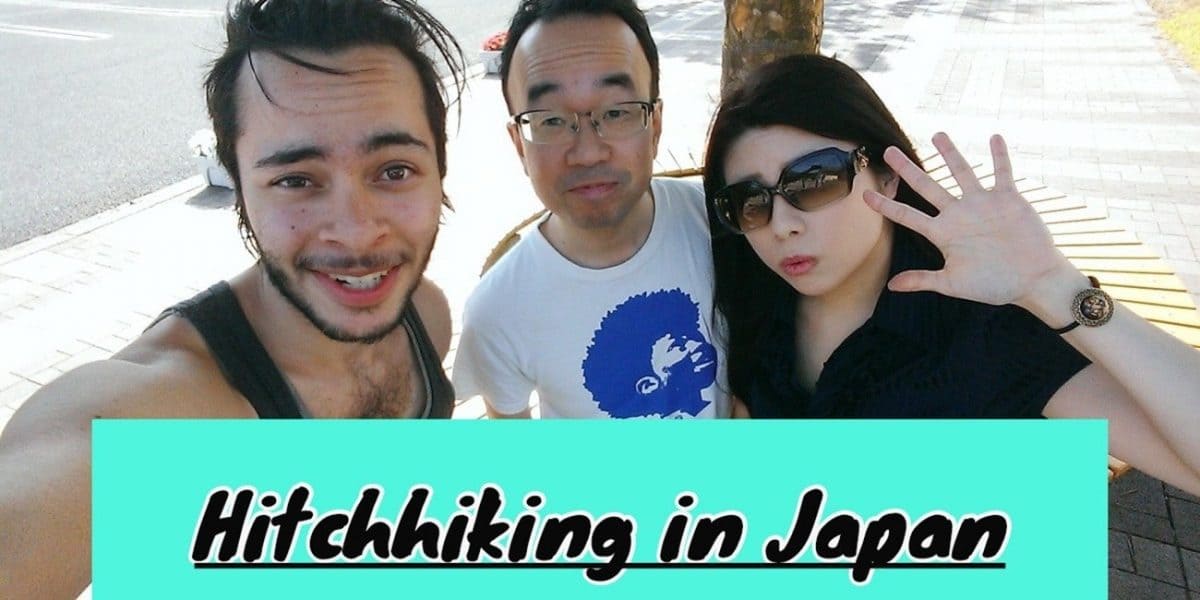 25-minutes later, her husband came along and they offered to bring me to a SA towards the direction of Fukushima, through the Ban-Etsu expressway. It literally felt like I hit the jackpot.
I tried to get out of Niigata the whole day and the opportunity finally presented itself. I was extremely grateful. Oddly enough, I was also glad that no one picked me up, as it would've been more difficult to get dropped off somewhere up north without a connecting expressway further north.
I entered their black, sleek Mercedes car, and we spoke about travel. They drove me 30 minutes out of Niigata, to a SA in Aga, paid toll fees, and went back to Niigata. I was extremely grateful and thanked them greatly.
They really saved me after being "trapped" in the city for nearly 12 hours! The lady then wrote a city name on my sign to go to next, towards Fukushima.
Within about 20 minutes of holding my new sign, I was thankful to get picked up again. The elderly man drove me about 15 minutes more and wrote on my sign a closer destination since he said the one I had was too far.
He spoke with a deep voice and was quiet. I thanked him. ? I stood with my new sign for about 30 minutes and was concerned that I'd be in a mountainous range once nightfall hit.
Thankfully, that wasn't the case.
Suddenly, a man from the opposite end of traffic honked his horn and waved at me. Surprised, I crossed the street and met him. "Hey! I'm from Kunming, in China! Nice to meet you!" he exclaimed, in excitement. "Hey, man! What's up! Thank you very much."
I replied. He explained how he passed me, saw my sign, and decided to return and pick me up. "I'm going to Tokyo," he claimed, after 5 minutes into the drive. "T-Tokyo!?"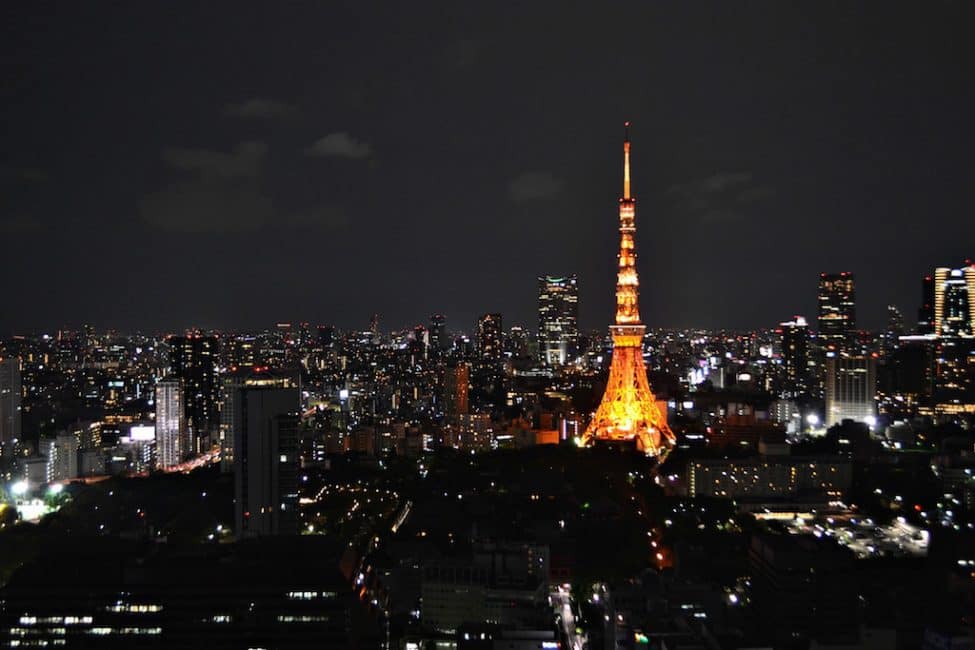 I asked, in disbelief. I then decided to change my plans altogether.
I figured it'd be good to be dropped off at Saitama and take the Tohoku expressway straight to Aomori, then go to Sapporo. It'd be swifter than trying to hitch another ride towards Fukushima, plus nightfall began to approach.
I asked if he could take me to Saitama instead since it was on the way. He agreed. As nightfall approached, I knew I'd likely need to urban camp again and begin my hitch in the morning.
I was tired enough as it was, then I remembered something: I left my accommodation place two days earlier, and had one more night available. I decided to take advantage of my last night and rethink my hitchhiking journey.
He then agreed to take me to Tokyo. And after 6 hours of some small chats about Japan, the beautiful night scenery, and awesome Chinese music that he played, we arrived at Ikebukuro, in Tokyo.
I had nothing but smiles as we entered Tokyo. I thanked him and we bid farewell. I took the JR Yamanote line to Ueno and the feeling of being back in Tokyo was special.
The energy and excitement was real; almost didn't feel tired — almost. It also slightly felt like the 2-day adventure was a dream and I had just woken up on the train en route to Ueno.
Could be because I was shocked of everything I got myself into — a grand adventure, for sure. I mean, a couple of hours ago I was trapped in Niigata. Fast forward, and I was on the JR in Tokyo.
I began to laugh at the humorous nature of life. I arrived at my accommodation spot and feel asleep. After getting a good-night's rest, I contemplated. I realized that I didn't like urban-camping as a form of travel.
Thus, the potential plan of hitchhiking & urban camping around Japan, or at least to Sappro, was crossed off. I figured that if I could pick a destination that I can reasonably get to within a day or two via hitchhiking, then it'd be the perfect middle ground. I could hitchhike towards accommodation spots in certain cities, rather than none.
But I was still hesitant, especially after what happened in Niigata. I didn't want to ever experience that again.
Random Encounters
A few hours later, a long-time friend from Tokyo walked into my accommodation spot and I was shocked.
We greeted each other and she told me she just returned from Kanazawa and that she enjoyed it.
Prior to this, I heard many of my friends speak highly of Kanazawa. She also mentioned that some people I knew were in Kanazawa and wanted me to come down. "Forget it. I'm doing this trip again." I thought to myself.
I thanked and told her I'd go to Kanazawa. "When will you go?" she asked. "Right now." "E-EH!? Really, really"? She replied. "Yes. I have to check out anyway, so it's perfect timing. And I'm going to hitchhike there too.
I'll see you soon, though." "Wo! I'll be in Tokyo only for a bit, so we may miss each other. So I'll wait for you in London." "Haha. You got it. I'll see you then."
I then made my way back to Kan-etsu in Saitama. Unfortunately for me, nightfall had hit, and it was 8 pm. However, I refused to wait until 5am to restart.
I stood for about an hour, with a sign to go to Nagano (since Kanazawa may be too far to start with) and was picked up. Most of the drivers who picked me up were over 30, male, or a couple.
So I was surprised when a female my age picked me up. We spoke about Japanese music, travel, and food — along with charades to understand each other.
She then brought me to an SA midway to Nagano. It was quite fun and I thanked her very much.
I then slept inside the service area in a couch, which was much more comfortable than sleeping outside. And best of all, I wasn't awaken by the cold weather.
Once 5am came, I held my sign for 3 hours and no one picked me up. Unfortunately, highway patrol, along with the police, came and told me it was too dangerous to hitchhike in the area.
They then drove me to Karuizawa station, which officially brought me to Nagano prefecture. I then held my sign in the city, which took another 3 hours and I was exhausted, felt hot, and tired. "Take me to Antarctica!" my thoughts begged, to whomever would grant such a wish.
After 6 hours in total, someone picked me up and brought me to a PA in Nagano city. I'm not sure if he met much foreigners before, but he tried to impress me with his English. He also asked for a photo so that his girlfriend could see.
It felt like I was a wild Pokemon (I'd like to think, Suicune) that he had found and wanted to show me off. I found that to be funny and I thanked him.
After 2 hours, I still didn't get picked up. I was worried that nightfall would approach and that I'd get stuck outside since the shopping center had a closing time.
I decided to walk from the expressway's shoulder to Nagano city, which was 1 kilometer in distance. But after a few minutes, an officer came and told me that it was dangerous.
They were kind enough to drop me off at Nagano station, though. After being dropped off, I apologized for the inconvenience.
Would I Hitchhike in Japan Again?
I hitchhiked the second time since I enjoyed the adventure, connection, and experience that hitchhiking offered. And while I did enjoy my time, a large percent was a struggle.
I was even stopped twice — that's when I decided to draw the line. I then decided to go to Kanazawa myself from Nagano station. I went to get a shinkansen ticket to Kanazawa and asked a man in line if he knew the cost.
He told me that the total would be 8,440 JPY. I asked if he knew where I could book a night bus instead. "Sure. May I purchase my ticket first?" he asked. "Of course."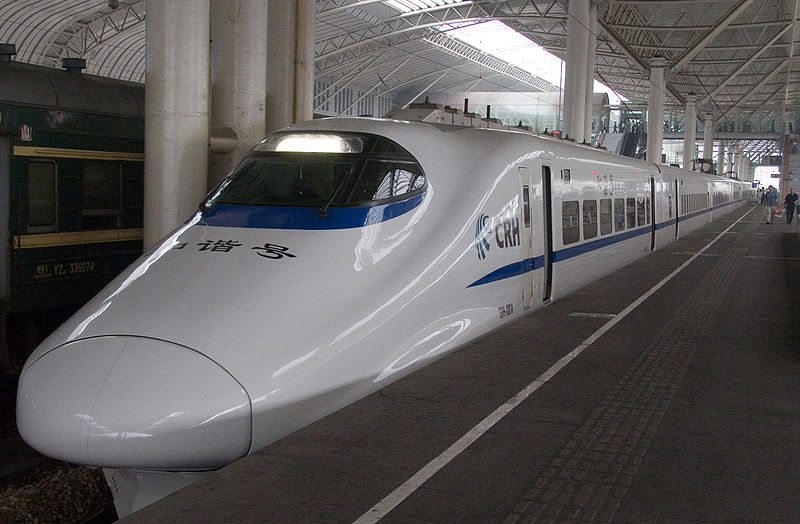 I replied. After, he lifted his hand and said "present", with a ticket in his hand that said "Nagano – > Kanazawa" via the shinkansen. "E-EH? Doshite? Doshite? (Why? Why?)" I asked, in a surprised tone. "I want you to enjoy your time in Japan." he replied.
I was speechless and thanked him very, very much. As I waited for the shinkansen, I was in disbelief. I was especially stunned by the timing.
Everything that I had experienced throughout the day lead to the perfect moment of bumping into that guy. A minute before or later, and he wouldn't have been there.
Astonishingly enough, he didn't need to be there. He stated that he wanted to purchase his shinkansen ticket to Tokyo at that moment since he didn't want to purchase it on the day of.
And as far as I'm aware, shinkansen tickets can be purchased the day of without a problem, so he didn't need to purchase it then. I felt completely grateful and it was a perfect way to end my hitchhiking journey.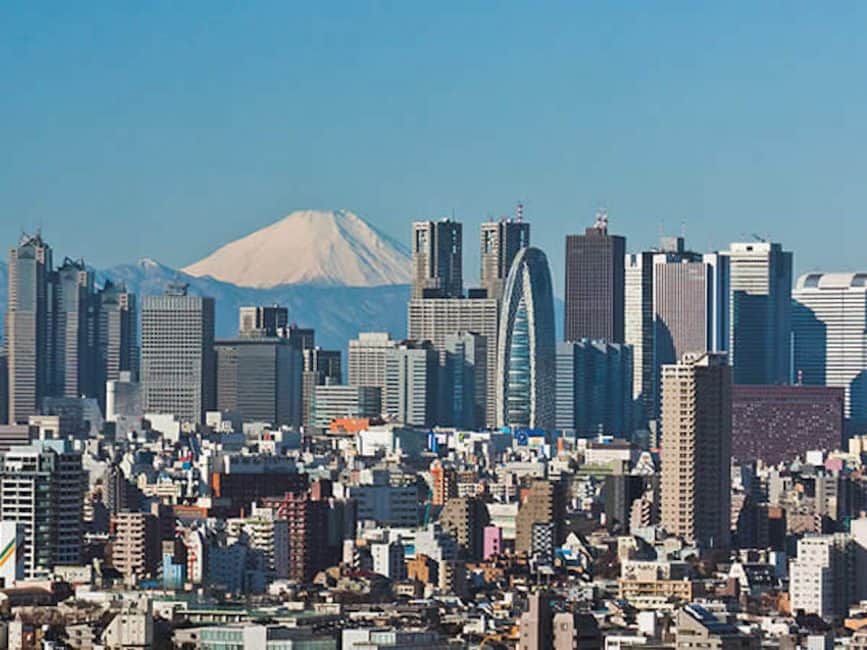 Check out: 7 Super Train Travels Around the World
It started on May 15th in Tokyo and ended on May 20th in Kanazawa. I rode in about 13 cars, it took 5 days, which accumulated to a total of 605 miles or 975 kilometers.
It was a grand adventure. Will I do it again? Extremely difficult to say; it's one of those experiences that you're happy to look back on, but reluctant to re-experience.
The main issue was the wait-time. Perhaps hitchhiking to big cities will be easier, rather than hitchhiking out the big city — as I did. If you're interested to hitchhike in Japan, my best advice is to be prepared to wait long hours.
If you can accept that possibility, then you'll have a better experience.
And if you'd like to see how it's actually like, visually, then here is my full 5-day hitchhiking journey so you can see how it is (and yes, time-stamps are provided): Visit My YouTube Channel — Osu! I'm Lindo, a writer focused on philosophical thought, travel, & storytelling. I aim to look beyond the lens given to us by our culture, understand new perspectives, and create awesome stories.
Let's explore beyond the conventional. Main site: Lindo Korchi.com Instagram: Facebook: Twitter: Soundcloud: YouTube: Snapchat: @lindokorchi1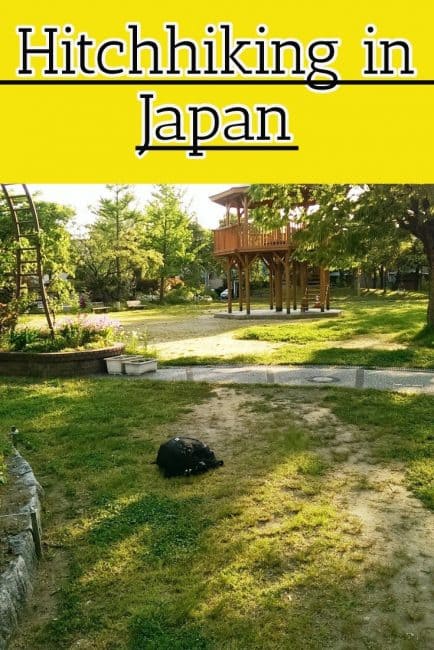 Read Next:
7 Unique Japanese New Year Traditions
You Might Also Enjoy