Andrea of Scribble Snap Travel shares her story of how she healed a broken heart through travel.
My newfound friends and I had been sat in the courtyard of an unassuming Greek taverna that overlooked the Aegean for six hours.
We arrived straight from the beach at around 2 pm and spent the time drinking ouzo and snacking on plates of calamari, Greek salad and sardines, our soundtrack the gentle lull of our fellow diners and the soothing sound of the sea brushing the shore.
Our instruction to the waiter was: keep it all coming.
We laughed, we cried, we talked about love, life, and relationships. I couldn't believe that I had only met these two beautiful souls days previously; I had arrived on the island of Skyros alone, where I was due to take part in a writing retreat.
Travel Can Heal a Broken Heart
I thought I'd come away with some new writing skills and perhaps a bit of a tan, however, I received far more than I had ever expected.
Within days, I had formed real, deep friendships, and lived myriad magical experiences that will stay with me for life.
Just when I thought it couldn't get better, I had another experience that blew me away.
As we were in the midst of a conversation that had us engrossed, we were startled by the people around us who were exclaiming in wonder.
We turned to see why our fellow diners were looking out to sea to find that what lay before us was one of the most breathtaking sights I've ever seen.
A blood-red moon, rising out from the horizon, like some otherworldly being.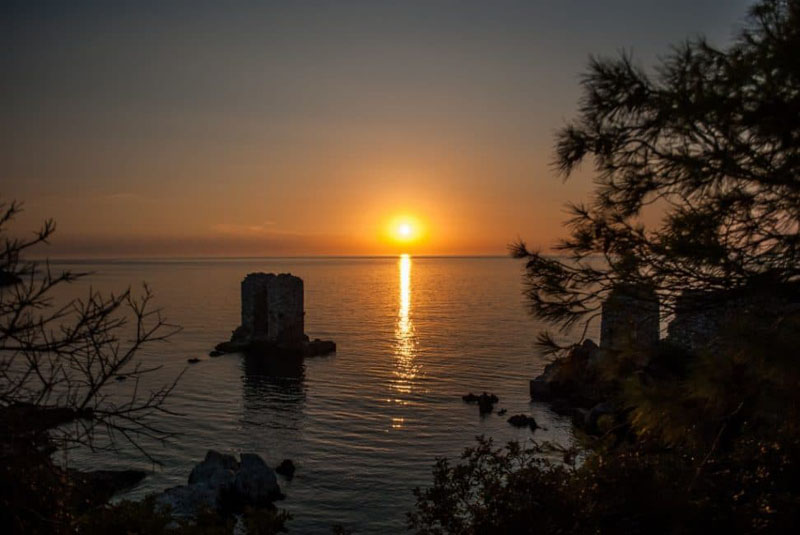 I was utterly mesmerized as I had never seen anything like it before – sure, I'd witnessed breathtaking sunsets, sunrises, and all things in between, but a blood-red moon was a first.
We watched it turn from red to yellow and finally to its usual tone of luminous white as it rose out of the sea and high into the sky.
I smiled the whole time.
Healing my Broken Heart with Travel
If you'd seen me that night, you wouldn't have had a clue that I'd just been through a painful breakup – travel had brought me back to life.
I was slowly healing my broken heart through travel.
My now ex and I met one night in Dubai in a whirl of one too many pints of Magners.
I was leaving the city for good in three days time; having spent the previous five years working a well-paid 9-5 job in the city, I had sold everything and was heading on a trip around the world.
I had tasted solo female travel during sojourns in Singapore and Thailand, but I now wanted to experience the real deal.
Me, my backpack and the world. Nothing or no one was going to stop me.
That's until I fell in love.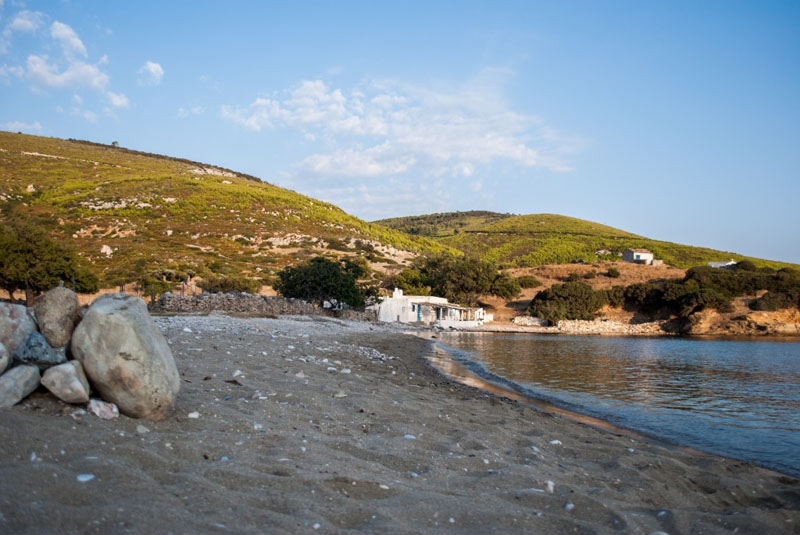 I left Dubai as planned, however, within months, I the highly independent woman who never let anyone dictate what I did in my life, was back and in the throes of a whirlwind relationship.
The gamble paid off and I was deliriously happy.
My ex thought that all travel was expensive, but over time, I showed him how it didn't need to cost loads.
Traveling as a Couple
Following a ten-day trip to Vietnam, his perspective on both travel and life had changed, and within months, I found myself selling up and leaving Dubai all over again, this time with him.
All my dreams had come true: not only was I in love, but my partner was now also tightly gripped by my biggest passion – travel. We started the travel blog, Scribble, Snap, Travel, so that I could write about our experiences and he could take the photos.
We travelled around Vietnam, Thailand, Cambodia, Bali and India for nine months. And while it wasn't always plain sailing, on the whole, it was the trip of a lifetime.
And then the breakup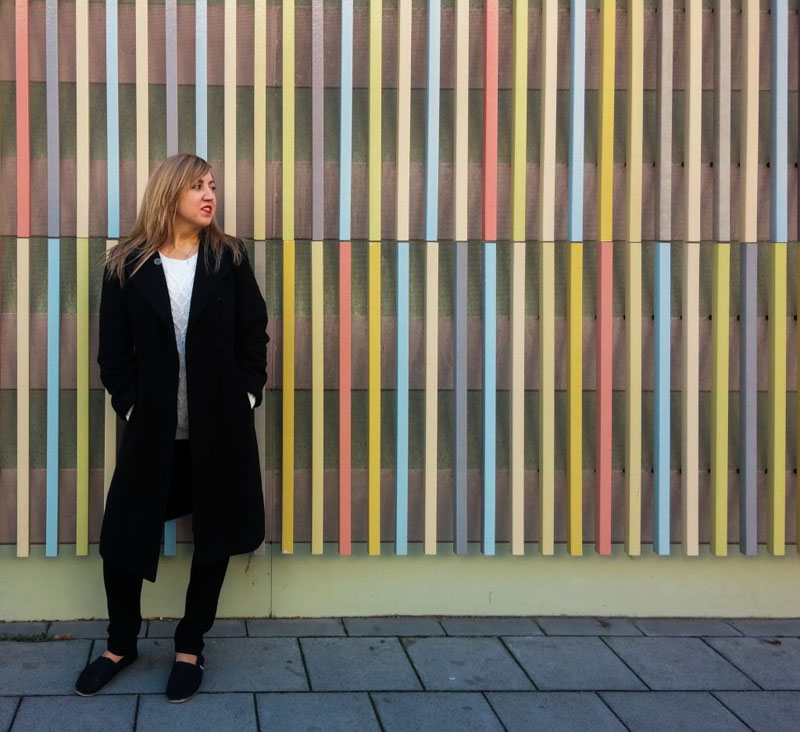 Fast-forward to almost a year later, though, and we had broken up.
Travel didn't cause the breakup; it was one of those splits when you know there's much more to the story, but you also never get the full truth. Because it came out of the blue, I was understandably devastated.
My ex and I had planned a life together, and all of a sudden these plans had vanished.
I felt lost and unsure of what to do next, however, the one thing I did know was that I didn't want to let the breakup overwhelm me.
I look back and realise that I subconsciously knew exactly what I needed to do in order to pull myself up and out.
Escape Through Travel
Within days of us breaking up, I started looking into trips that I could take. Through a lot of uncertainty, I planned a city escape in Barcelona, immediately followed by a writer's retreat in Skyros, Greece.
There was a part of me that was worried about being alone on the road – after all, I had spent the previous year travelling with my partner.
Yes, I had travelled solo before, but it suddenly felt scary and overwhelming. I didn't want that to hold me back, though; travel was a major passion of mine before I had met my ex and I wasn't going to allow anything to take that away from me.
A close friend of mine said something at the time that stuck with me. He told me to "carry on being the same adventurous Andrea we all know and love." It's a mantra that played in my mind time and time again whenever I felt myself wavering.
I had reservations but travel was healing my broken heart.
Despite my reservations, travelling was the best thing I did post-breakup.
Facing my Fears
In Barcelona, I slowly started to feel like myself again and quickly faced my fear of being solo.
I will admit that doing things like sitting on my own to dine felt odd at first, but I quickly started to find the joy I had found in it years previously when I was single. I used to love the liberating feeling of being alone – whether at a bar or in a restaurant – enjoying my own company and knowing I had the power to do so.
Thanks to the trip, I also started to value my freedom and the fact that as a freelance writer I have the ability to design my life the exact way that I want it to be.
As I explored the city and saw stunning masterpieces such as Sagrada Família and Casa Batlló, I found myself so caught up in the moment that the breakup was pushed to the back of my mind.
Travel Made Me Stronger
More importantly, being alone in the city made me feel strong, fierce and in control again.

In Skyros, I crossed paths with people who have made a massive difference to my life and whom I would have never met had I not travelled.We cried together, laughed together, swam in the Aegean sea, atemeze, and drank ouzo until the sun came up.
Bettering Myself Through Travel
In the writing workshops, I felt my passion for creative writing come back as strong as it had been years back before dreams of writing a novel fell to the wayside.
I quickly decided that I wanted to keep up the momentum once I had left Greece, and this led me to write 50,000 words during National Novel Writing Month last November.
See how you can earn a living traveling?
I continued on and found myself in Germany and Austria. While in Munich, I constantly felt inspired by a city that's so historic and culturally-rich; I trawled the Christmas markets, saw part of the genital variety at Brandhorst Museum (don't ask!), and watched people surf on a river in the Englischer Garten.
The trip helped me to see that I have the rest of my life to look forward to, and I began making exciting new plans for the future.
Support of Friends, Family and Travel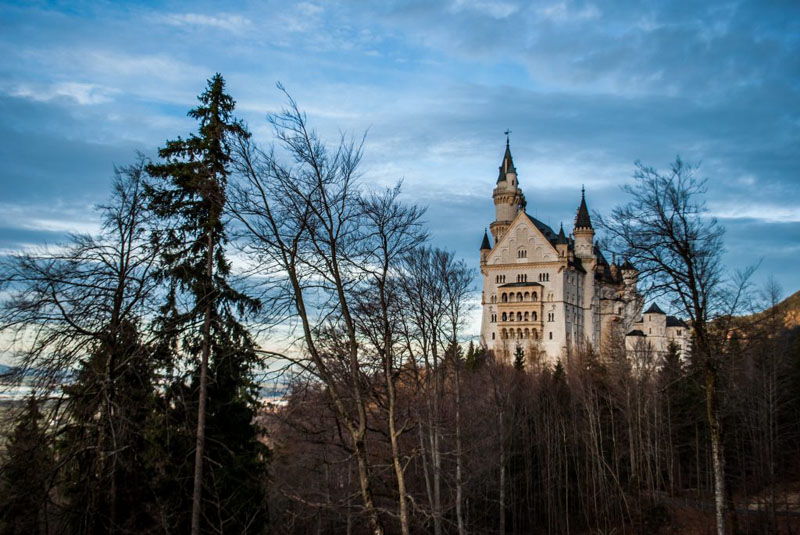 When I look back over the past eight months I realise that, along with the support of my amazing friends and family, travel helped me mend my broken heart.
These experiences led me to decide that I would not delete 'our' blog, but that I'd continue working hard on it, and carry on travelling while focusing more on the transformative power of travel.
And I'm so glad that I did – I've stayed true to who I am as a person as a result.
Read How Travel Helped us Live a Full Life
Transformative Travel Experiences
I believe travel has a transformative power that can help us to see beyond whatever difficulties we're experiencing in our personal lives, so I've started blogging more about how we can make our travels more meaningful.
In my case, travelling helped the healing process of the breakup; I honestly believe that had I not travelled, it would have taken longer than it did to get back on track.
Read, How to Make Your own Travels Meaningful
Research repeatedly shows us that travel is good for our mental health. Experts say that part of the reason is because it interrupts our daily routine and encourages us to see things differently.
While we travel, we're also forced out of our comfort zones, which enables us to be more present in the moment. Both of these things helped me to keep looking forward and pushed me to make new plans.
Scientific explanations are great, however, I don't need psychological research and journals to prove to me what I already know.
My experiences over the last eight months were all the proof that I need; travelling after a breakup can be the perfect form of therapy. So should you have just split up from your partner I suggest the following: book a ticket, strap on a backpack, and head out into the unknown knowing one thing: travel will do you the world of good.
Read More
How Solo Female Travel Made Me Stronger
How to Live a Life Well Travelled