Today's post comes to us from Rebecca Sweetman Founder and Executive Director of The Paradigm Shift Project.
Little did we know when we met her at our local climbing gym in 2004 that we were in the presence of a committed social activist and entrepreneur that has changed the lives of many people. She was just leaving for Bali to work with an NGO and was in the country when the Tsunami hit in Northern Sumatra.
As a relief worker she witnessed the devastation and destruction first hand and how international organizations donated largely irrelevant goods. Local communities know exactly what they need, but lack the means to inform western organizations and donors.
Giving Back, This Global Citizen is Making a Difference
"Often when we come face to face with the issues of globalization and poverty we feel overwhelmed and hopeless. But upon looking a little deeper, we can actually find much cause for hope and inspiration."
The Paradigm Shift Project bridges these gaps by filming and documenting the needs of communities and linking them with donors from developed countries.
Ever since we have known her she has taken on causes and in 2008 started the Paradigm Shift Project where she traveled to Bali to film a documentary about Rice Cultivation. The project has since expanded to helping projects in Chile, Mozambique, Peru, Malaysia and Indonesia. We are honored to know Rebecca and to watch her build and develop this organization.
Traveling as a Global Citizen
Travel is one of the most incredible tools capable of facilitating a more peaceful and just world. As most backpackers will attest, the opportunity to see the world offers so many benefits, the most important of which is perhaps the opening of our hearts and minds to the cultures and opinions of the rest of the world.
Travel redefines our worldviews, and I want to challenge you to embrace this paradigm shift and allow the rest of the world to shape your ideas of just what kind of a world you want to be a citizen of.
The concept of global citizenship in our modern language is a fairly new one; the idea of caring for your neighbor, however, dates back long before our daily decisions affected communities on the other side of the globe.
For we travelers, many of us get to meet these global neighbors, and in doing so, receive education on just how deeply our daily decisions shape our globe, and particularly those living below the poverty line.
Hope and Inspiration
Often when we come face to face with the issues of globalization and poverty we feel overwhelmed and hopeless. But upon looking a little deeper, we can actually find much cause for hope and inspiration.
NGOs around the world are tackling these issues head on and making incredible strides to empower people, alleviate poverty and protect the environment. Take time in your travels to get to know these local NGOs, and it'll be one of the most rewarding travel adventures of your life.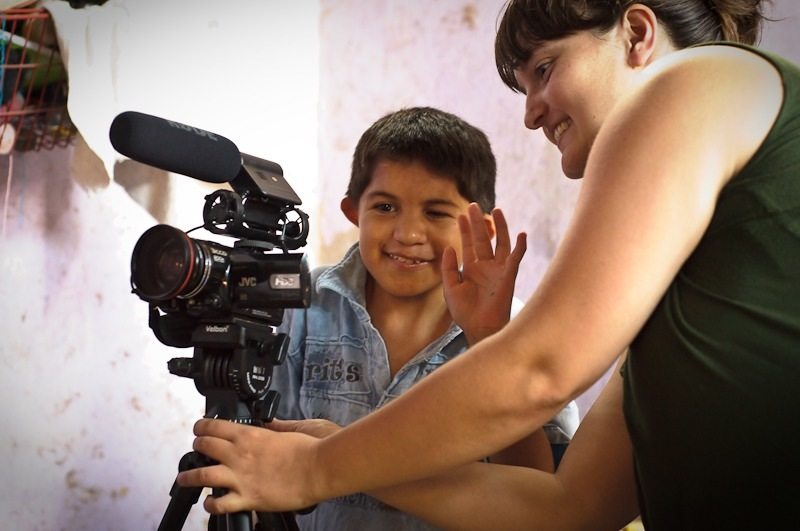 To travel as a global citizen we need to ask more questions, get involved with local communities, and then take action to the best of our ability to make a difference. This action could be volunteering our skills, purchasing environmentally sustainable and fair trade souvenirs, and directly donating to local organizations working in the areas we visit.
This responsibility continues when we go back home too: in continuing to take positive action, in reevaluating our daily decisions to minimize their negative global impacts, and also in educating others on how they can take action and make a difference as well.
And when making donations to charities, consider directly supporting those local NGOs you met overseas- especially in these tough economic times where our budget for giving may be limited we need to be sure we maximize the efficacy of every dollar we donate!
About The Paradigm Shift Project: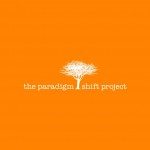 The Paradigm Shift Project works to raise global awareness on social and environmental justice issues by creating grassroots documentary films. Local NGOs working on these issues are given these films as a tool to reach new donors and leverage international grants.
Through the personal narratives of these communities in need, PSP's work demonstrates the necessity for global mobilization, and helps reshape our paradigms to be inclusive, equitable and based on a respect for each other and the planet.
The Paradigm Shift Project is currently working on a project in Malaysia on street, stateless, and refugee kids and the organizations working to protect them. PSP's second film, on urban agriculture and food security in Lima, Peru will be released online in a few weeks.
You can subscribe to PSP's YouTube channel at http://www.youtube.com/user/ParadigmShiftProject.
To support these projects and learn more about PSP's work, please visit www.theparadigmshiftproject.org.
Join their facebook group TheParadigmShifProject
About Rebecca Sweetman: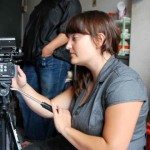 With a background in sustainable development and documentary film, Rebecca has found that her two passions combine well to fill a missing niche in the realm of international development with The Paradigm Shift Project. A social and eco-activist, Rebecca has always understood that the environment is integral to our sustainability, and that women are the keystone in the ecosystem of sustainable development. She believes that a more just world is not only possible, but essential, and that the key to achieving this lies in heartfelt consideration of the global impact of every decision we make.
Previous Posts from our Giving Back, Travel the World and Make a Difference Series
Teaching Monks in Nepal by Shannon O'Donnell of ALittleAdrift
ARCAS Guatemala – a One in an Only by Marina Villatoro of TheTravelExperta

Support Local Art and Help Communities Thrive Keith Jenkins of Velvet Escape
Read More
Why Paralysis Made Me Want to Travel to Every Country in the World
61 Best Travel Quotes – Inspiration in Photos