I wipe the sweat from my brow and gaze at the surrounding jungle. The arrow on our GPS is pointing straight ahead, down a deserted dirt path. The sun is beating down on us, and the humidity makes our clothes stick to our skin. We can hear sounds in the distance, likely birds or monkeys.
Every now and then there is a rustling sound in the bushes, I try not to think what that could be. We are in Cambodia, exploring the lesser known structures of the famous Angkor Wat complex.
We went from being in a mass of travelers to be completely alone on this unmarked dirt trail that is heading deep into the jungle. We trust the GPS that we are heading in the right direction, but I start to wonder if anyone would be able to hear us if something went wrong.
How a Game Changed the Way We Explore the World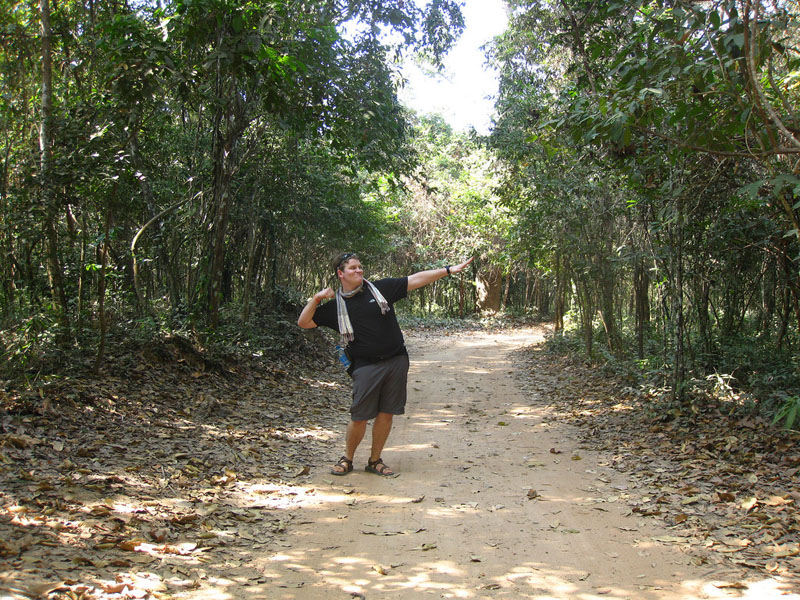 As we continue down the trail, we closely monitor the distance to our destination on the GPS; getting closer and closer. Finally we round a corner and through the dense jungle, we can begin to see what looks like a huge structure of dark colored stones; an ancient ruin of a temple.
Tucked far away from the other Ankgor Wat monuments and hidden in the jungle away from the crowds of tourists, we are literally the only 2 people at this temple. With Angkor Wat being such a popular site for tourists, it's difficult to imagine having it all to yourself.
Most travelers can only dream of having a quiet moment alone with a beautiful ancient temple, but our dream came true. How did we come to have this amazing moment? Geocaching.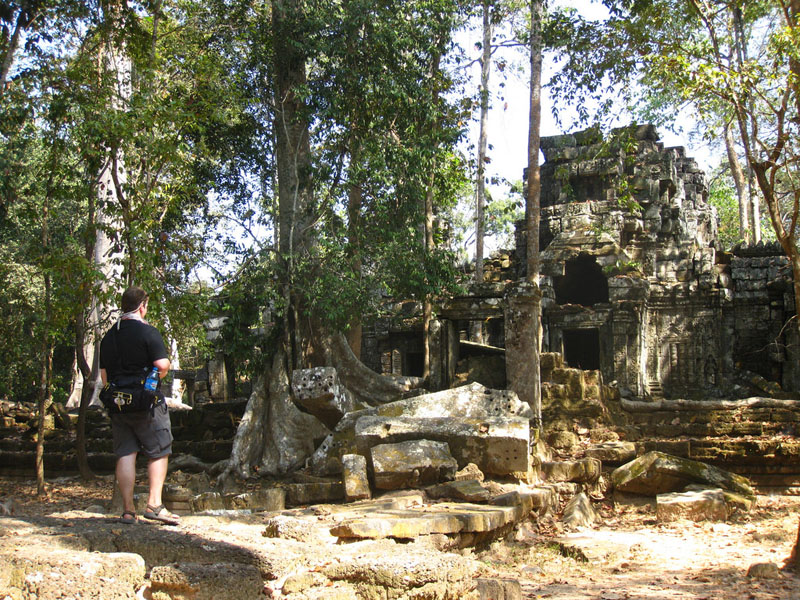 The two of us stood beyond the ancient walls for a few minutes, gazing at the crumbled structure. We admired the beauty all around us; from the trees towering up above, to the way the large stones had fallen.
It was a quiet, serene experience. I'm not even sure if Liz or I said a word to each other for a few minutes. We were simply in awe.
The Fun of Geocaching
After a bit, I return to reality and the reason why we are here; the geocache. Our GPS is telling us that we were a couple hundred feet away from our ultimate destination. But the arrow was pointing directly into the center of this structure, meaning that we would need to venture beyond the walls to the crumbled interior. We looked at each other and said, "Let's go for it!"
We had to climb up and over the broken down pillars and balance our way along giant boulders to make our way into the very center of the old temple. Talk about an Indiana Jones / Laura Croft kind of moment! Finally, the GPS showed that we had arrived to the correct coordinates, so now we start our search.
Feeling around the stones, looking up and down, and in between. At last, we discover a loose stone in the wall. With a bit of maneuvering, we pull out the stone and our eyes light up. We have found the treasure we sought, the Geocache.

What is Geocaching?
Geocaching is a real-world, outdoor treasure hunting game. Geocachers use a GPS to navigate to a set of coordinates, and then attempt to find the geocache (container) that's hidden at the location. Geocaches are hidden by people, who are responsible for owning and maintaining them.
After you find a geocache, you sign the log to record your find, and carefully return it so the next person can find it. The game is regulated to an extent, and you can sign up for a free profile on www.Geocaching.com. That is where you will be able to look up geocaches, read descriptions, and log the ones you have found to your profile.

Why Do We Geocache When We Travel?
Geocaching takes us on unique adventures during our travels around the world. Just like when we visited Angkor Wat in Cambodia, our hunt for the geocache took us on an adventure! And it gave us an experience that not many people get to have when they visit such a busy destination.
There are several guide books written over the years about Angkor Wat and not too many even mentioned the temple that we got to visit all alone, The Temple of Butterflies. This lesser known temple is the guardian of a hidden geocache.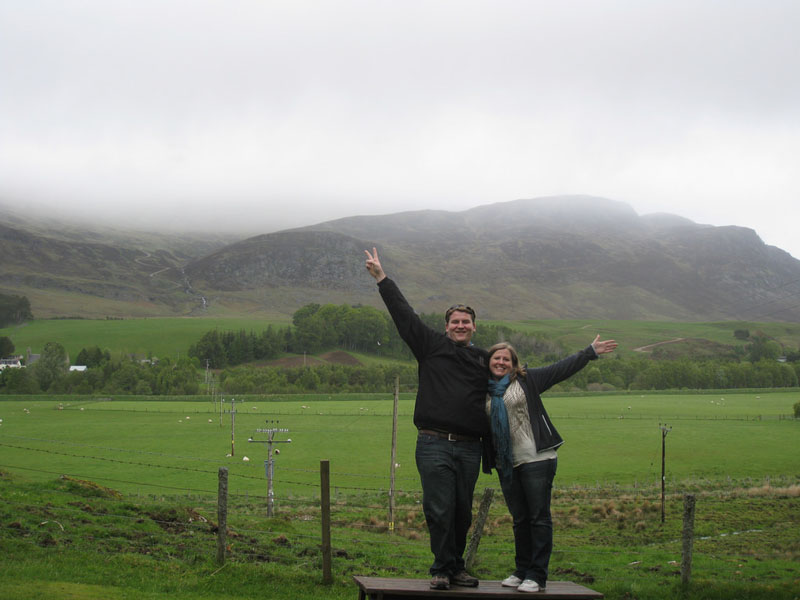 Geocaching opens up a whole different world to travelers. With over 2.4 million caches hidden all around the world, there is always a cache to be found. There are even caches on the North Pole, Mount Everest, and yes on the International Space Station. Adventures can be had everywhere in the world on both land and sea (yes you can even dive to caches hidden under the water)!
Exploring the City
We have also discovered that geocaching is a great way to explore a major city for the first time. For example, we have turned sightseeing around cities into a walking adventure while discovering geocaches in places such as Dublin, Ireland and New York City. We have also found that you can learn more about local monuments and history from caches that are placed at historical sights, which may not be in your guide book.

Geocaching Has Changed the Way We Explore the World
Being lifelong travelers, we have always loved exploring new destinations. However, geocaching has given us a whole new way to explore and experience major tourist sites. It has also taken us off the beaten path to unique sights and destinations that travelers often overlook.
One thing is for sure, every geocache has its own special adventure. And we look forward to adding to our adventures around the world through Geocaching.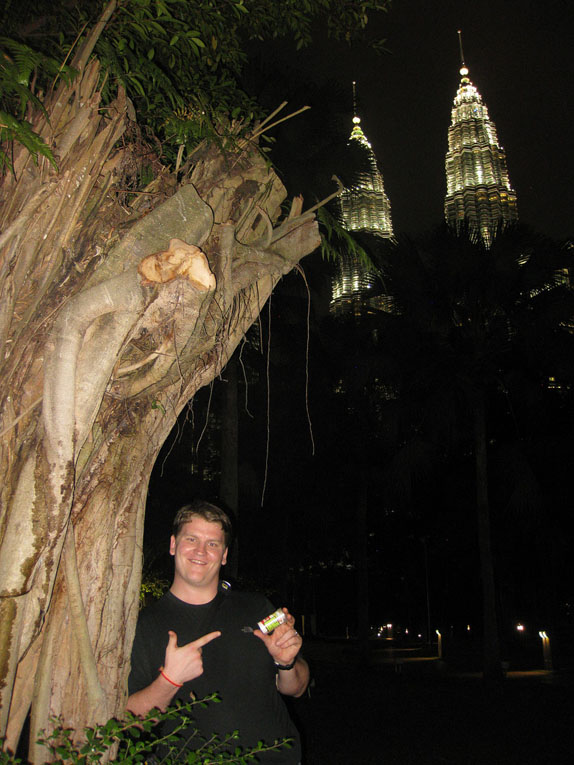 To learn more about Geocaching and how you can integrate it with your travel adventures, be sure to visit our travel blog, Peanuts or Pretzels, at www.peanutsorpretzels.com and follow along with us on our Geocaching adventures around the world. #AdventureCaching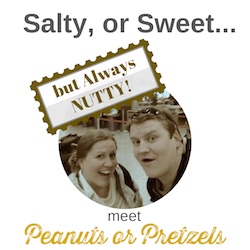 About Liz and Josh – Peanuts or Pretzels Travel Blog
We're a travel blogging couple who loves exploring the world and getting to know the culture & people who live there. We are curious travelers who can find the fun in just about anything. So we are always up for laughter, a good adventure, and a bit of Geocaching! You can following along on our blog, www.peanutsorpretzels.com.
Read More
How to Start a Travel Blog: An In-Depth Guide from the Experts
How to be a Travel Blogger – From Dream to Reality and How We Make Money
How Getting Mugged at Gunpoint Transformed Me into a Nomad
You Might Also Enjoy