It was the last hoorah. The year was 2007 and my husband and I set off on an epic 6-week jam-packed trip around the world. After that it was time to settle down, buy a dog, pop out a few kids and get on with life.
Little did we know…
In 2012 we then had 2 gorgeous kids (3 & 4 years old) and we booked a one-way ticket to Bali. We sold our cars, rented out our home and lent our dog to friends. Perhaps we would be gone for 6 months. Who knew?
It's 2015 after 1000 days of non-stop travel our kids were 5 & 6 and have travelled for more than half their lives.
They visited over 45 countries and seen more of this amazing planet in the last 3 years than most adults experience in a lifetime.
How did we get here? What is so different about us? And who knew you could still travel the world… with kids?!
How Did our Family Travels Start?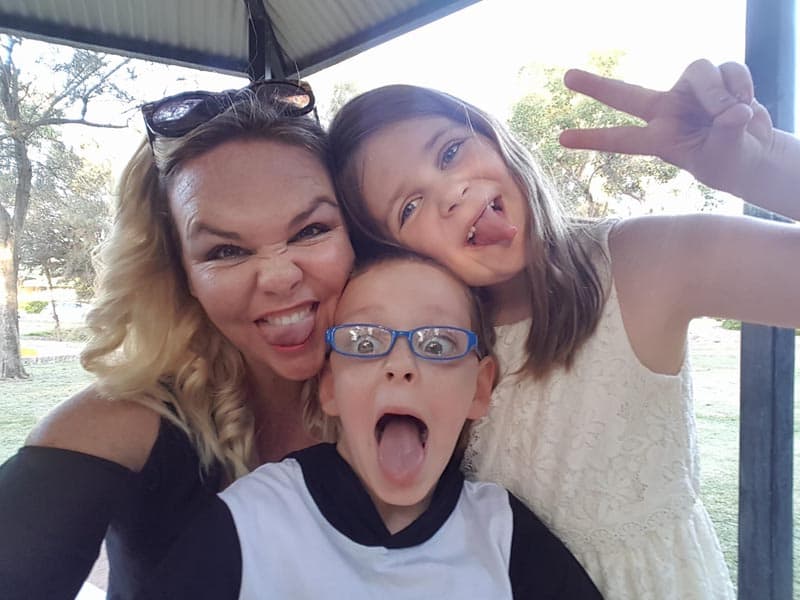 In 2011 my husband mentioned that he could run his web design business from anywhere in the world and presented an unexpected travel proposal. It was nonsensical.
Keep in mind we had a great life at that point: a comfortable house, a cute dog and 2 beautiful children.
We owned 2 cars and were contemplating upgrading the house to something bigger near the ocean.
It probably would have meant working more hours than the 60 per week my husband was already doing, but we were ready for the next step in our "Great Australian Dream".
From Life in Australia to Life in Travel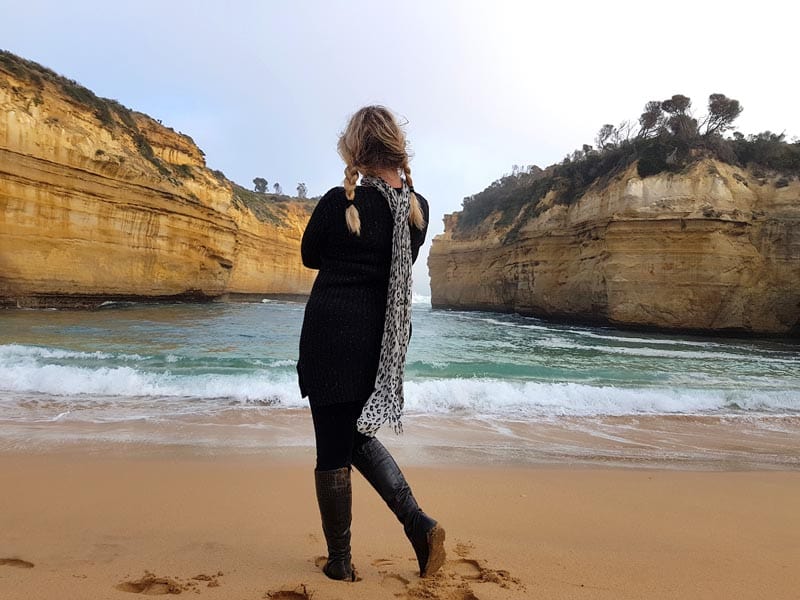 Until that proposal. Leave? What about my comfy life in Perth, Australia?
It's even rated in the UN's top places to live. Who would leave? It had never really crossed my mind before that point.
Well, perhaps I could do with an adventure, I thought. And after a few typical excuses why it couldn't be done, I agreed to take the plunge and give it a try for 6 months.
We packed up all our belonging and stored them in our garage.
Then we rented our house (excluding the garage), found someone to look after our dog, we sold our cars and booked a crazy one-way ticket to Bali.
Travel Lifestyle with Kids
Bali is only a short 3.5-hour flight from Perth. It felt close enough so if anything went wrong we could turn around and go home. But nothing went wrong. In fact everything went so much better than I expected.
Our cost of living reduced by over 65% compared to what we had been spending in Australia.
We spent more quality time with our kids and we were living a far better lifestyle.
Our beautiful accommodation included a full time cleaner and a tropical swimming pool. And my husband's working hours gradually reduced from 60 to around 4 hours per week.
Time moved on.
We visited Singapore, Philippines, Hong Kong, Thailand, Malaysia and finally after 6 months we decided this was exactly how we wanted to live.
So we booked a one-way ticket across the Pacific Ocean, destined for Los Angeles, USA and the journey continued.

Where Have We Travelled with Kids?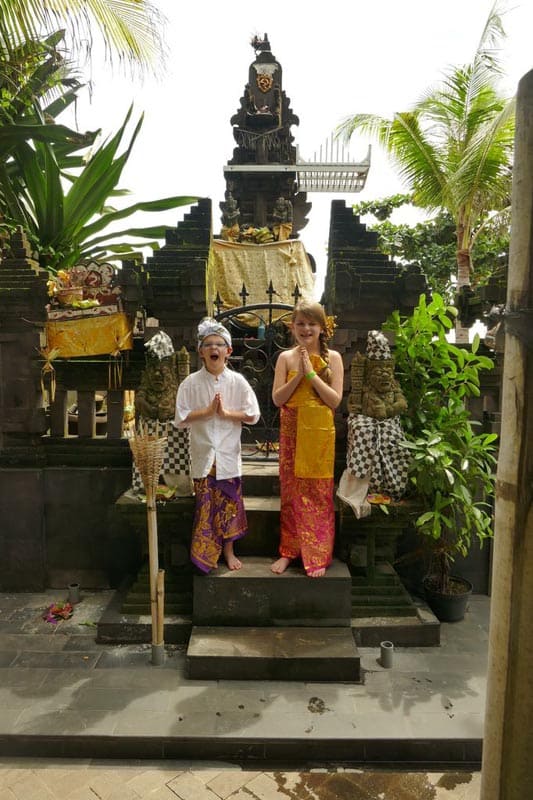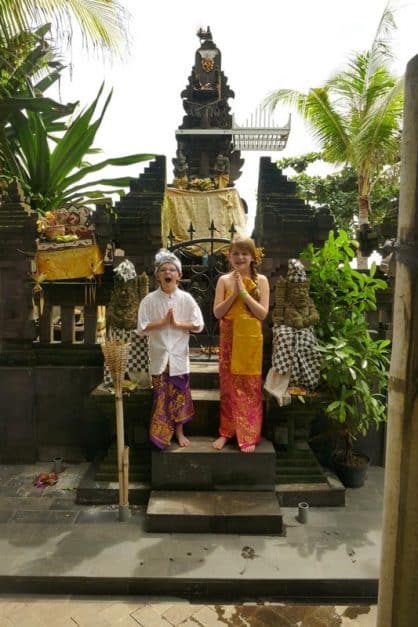 At our 1000-day milestone, I reflect on the 45+ countries we've experienced including the USA, Mexico, Belize, Guatemala, Sri Lanka, Israel, Jordan, Turkey, Italy, France, Spain, UK and the UAE.
In 2014 we spent several months back in Perth to sell off as much of our belongings as possible that had spent nearly 2 years gathering dust in storage.
We visited family and friends and then departed for Europe in April. The rest of 2014 was a whirlwind through Europe, visiting 26 countries in 9 months.
After a frosty winter in Lapland, Finland we made the smart choice to fly back to the tropics and here I sit in Bali, Indonesia at the beginning of 2015.
Our 2015 plans include a visit to Australia again before returning to the US and Canada. Those are the plans anyway. But, like jelly on a wall, our plans rarely stay fixed.
Life-Altering Experiences through Family Travel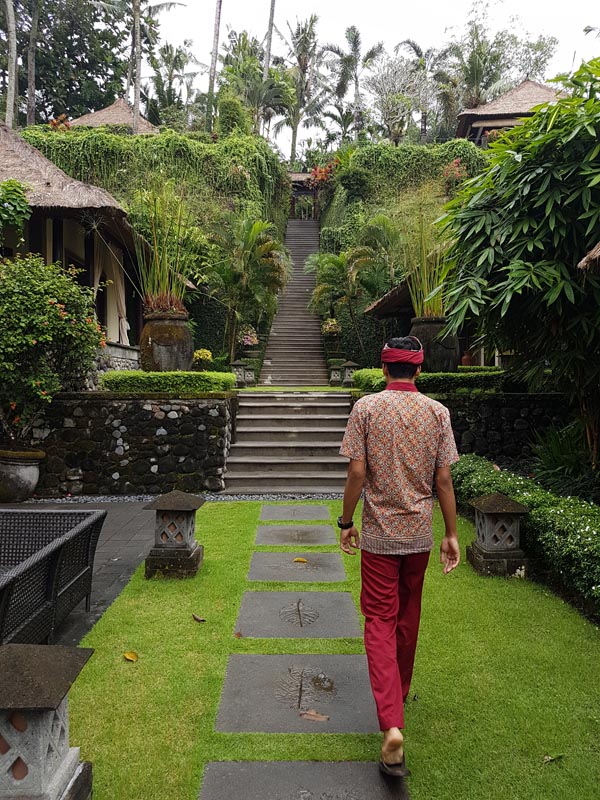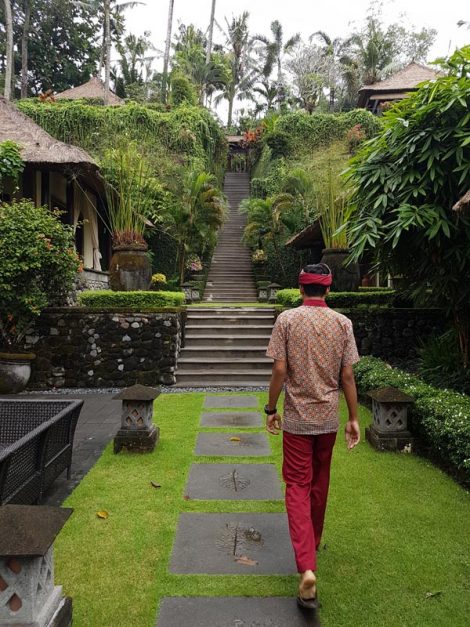 During our last 1000 days of travel we have accomplished the most amazing life-altering experiences:
Watched over 20,000+ paper lanterns floating in the twinkling night sky in Chiang Mai, Thailand, and released our own.

Hot air ballooned above the most unique landscape in Cappadocia, Turkey.

Went water sliding with sharks at the Lost World of Atlantis on a man-made island in Dubai.

High-fived Mickey Mouse twice at Disneyland (Los Angeles and Hong Kong).

Swam with wild turtles in Mexico and then swam with sharks and sting rays in Belize.

Explored Chichen Itza in Mexico and climbed Mayan ruins in Belize.

Hand-crafted chocolate in Guatemala (some of it ended up in our mouths!).

Floated effortlessly in the Dead Sea in Israel and stood speechless at the majesty of Petra in Jordan.

My 5-year-old abseiled down seaside cliffs in Malta, while my 4-year-old bounced on giant trampolines in a 176-year-old cavern, 100 feet below the surface, in Wales.

Road tripped evergreen Ireland

(without hitting Leprechauns) and took an epic train journey across the most scenic landscapes in Europe.

Cruised the perpetually beautiful Greek Islands and climbed snow-capped alps in Switzerland.
All this traveling with kids. And that is just the beginning.
Why Travel With Kids?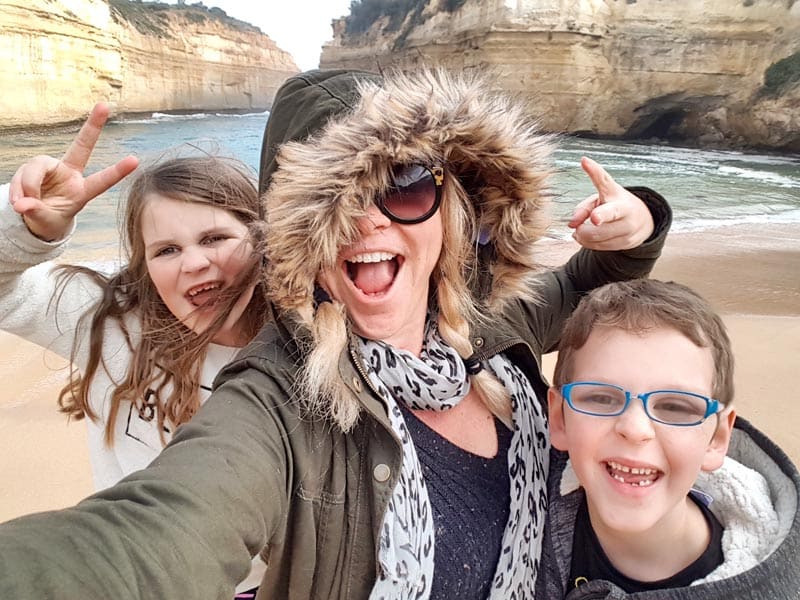 We started our nomadic travel lifestyle for a little slice of family adventure, but what we received was so much more.
I found a new calling through publishing a travel blog. My passion for creative writing and online marketing combined and Explore with Erin was born.
But more than that, a travel lifestyle has given us precious family moments we will never forget.
Why People Don't Travel with Kids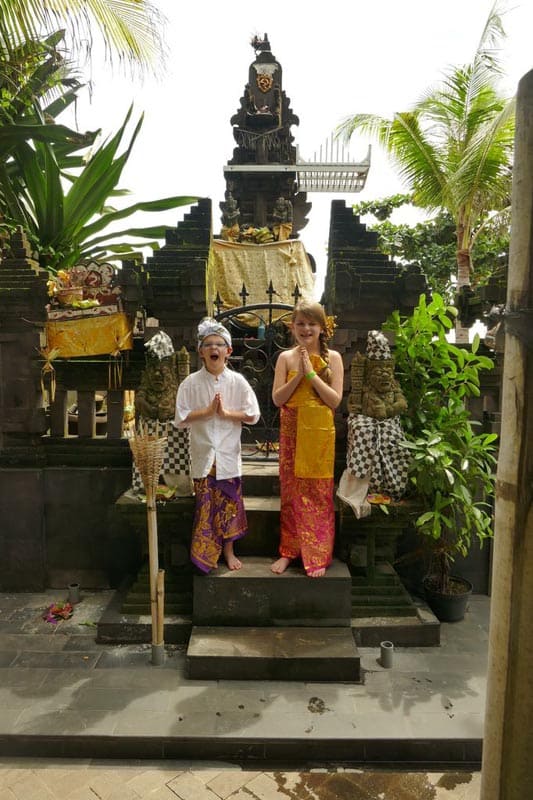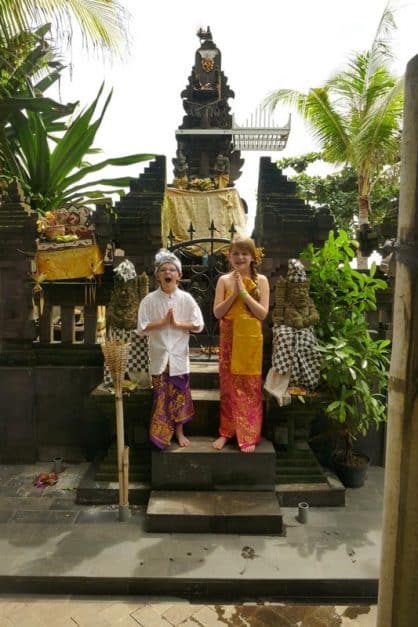 We've heard all the typical arguments for and against travelling with kids, but here's my answer to the top three:
The kids won't remember it
I barely remember it. But you know what? They don't need to remember it. If they forget I have a great travel blog they can read.
But more importantly travel is shaping their inner core. It's moulding who they are and who they will be later in life.
What about school?
Lucky for us we left when the kids were 2 & 3 so we didn't have to think about this for a few years. As we get closer to school years we have been pondering our choices.
The kids are gaining such a massive education through everyday life, so much more than they could from textbooks or inside a classroom. They understand maps and are great with geography.
They have learned to count to 10 in 4 different languages.

We don't read about dinosaurs, we visit them at museums.

We don't watch the The Sound of Music, we tour Salzburg in Austria where the movie was filmed.
The world is their educator at the moment and we have no doubt they are academically far ahead for their age.
Poor kids… they will have no friends?
When I ask my daughter who she wants to invite to her birthday party, can you guess what she says?
The answer is "Greyson from Bali, Keanu from Guatemala, Indy from Australia…" and the list goes on.
To her the world is a smaller, less intimidating place in which friends are only a flight away. We have connected with a close-knit travelling community of like-minded families who approach travel like we do.
One particular family we have met in Indonesia, Thailand, Australia and Romania. My kids play with others regardless of their language, race, religion or social class – they are more social than anyone else I know!
Can You Travel with Kids?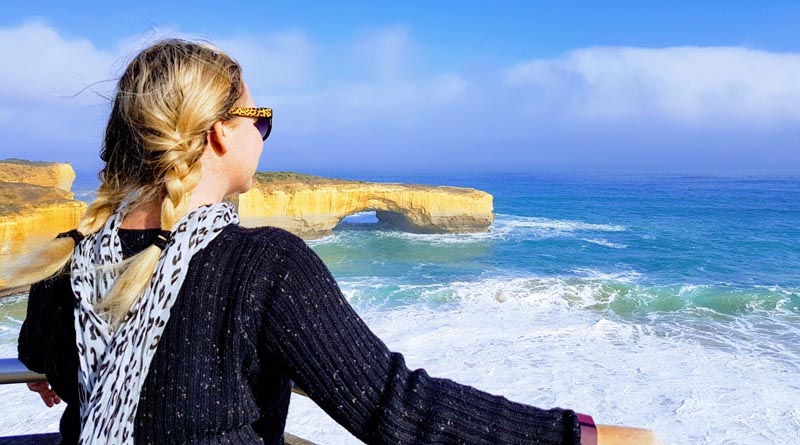 Travel doesn't have to end when children arrive on the scene. In fact it is just the beginning.
Children allow me to see the world through fresh eyes. Everything is new and exciting. Disneyland characters are real, animals are unbelievable, and friends don't need to speak the same language as long as you can share a smile.
And on top of all that we have moments with our kids that we can never get back. We are building a family foundation that, whatever the future holds, will be as strong as bedrock.
And this mum's biggest hope? That travel will be squeezed out of their system so when they are older they will stay close by and take care of my husband and I… When we're not off scaling mountains and skiing in the Alps!