Sadie Redinger shares how volunteering in Africa changed her life. 
Volunteering Africa
Africa was the place that I had always dreamed about visiting. Ever since I was a kid, I would watch different programs on Animal Planet or the Discovery Channel envisioning myself one day sitting in the bush viewing these beautiful creatures in person.
To one day be able to experience an elephant funeral or see the love a mother has for her newborn cub. I wanted to sleep out under the stars and listen to the calls of all the nocturnal animals around me. Africa was my ultimate, and I had finally made it.
Where to Begin
I started in northern South Africa working with Siyafunda Wildlife and Conservation near Hoedspruit.
There were 2 different options for volunteers. One you would stay at the research base and have more of the amenities we are used to in the western world, and the other…..slightly more primitive.
I chose the more primitive option because I wanted to get away from all the creature comforts of home. I didn't want to be able to watch TV or jump on the internet right away.
I wanted to feel free from everything that was normal to me and break through to a whole new lifestyle. Our camp was smack dab in the middle of a 60,000 acre game reserve, and the closest human contact was about a 20 minute drive away. There were no barriers between us and the animals, and I couldn't have been happier.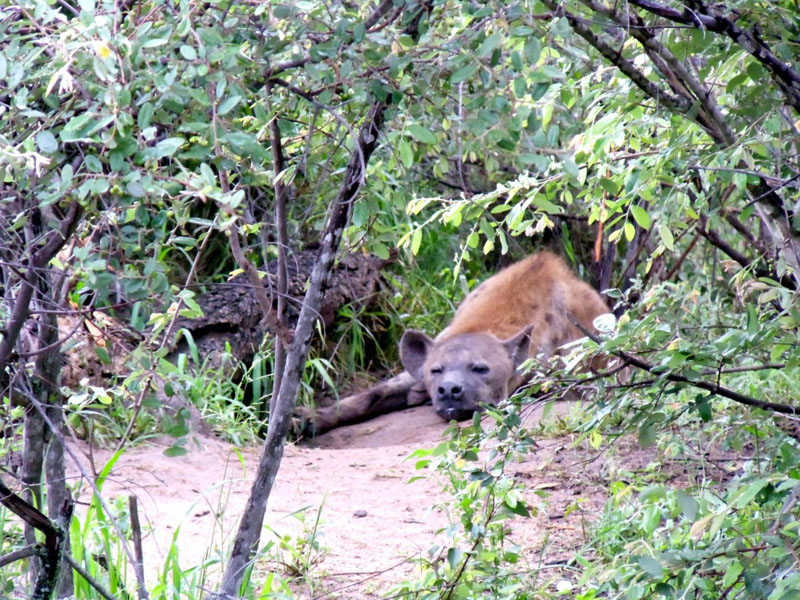 Volunteering in Africa
My first night at Bush Camp I slept under the stars. It felt like I was in a dream. I couldn't believe I was finally getting to have this experience.
I laid in my sleeping bag listening to the calls of lions signaling to the rest of their pride and hyena clans making a very distinct whooping sound to each other. Grazing animals grunted back and forth throughout the herd signaling all is well but keeping on the alert for the slightest rustle or change in their surroundings.
I could hardly sleep that first night I was so excited!
Working at Bush Camp taught me an immense amount of information about the animal kingdom.
The program was basically a mini rangers training for anyone not ready to take the plunge into full on certified ranger. We learned to live amongst the animals and survive in the wild.
We would take at least one game drive per day looking to observe and take data on any of the big 5 that lived in Siyafunda, and every other day we would set out on foot to get a closer look, collect more data, and build up tracking skills.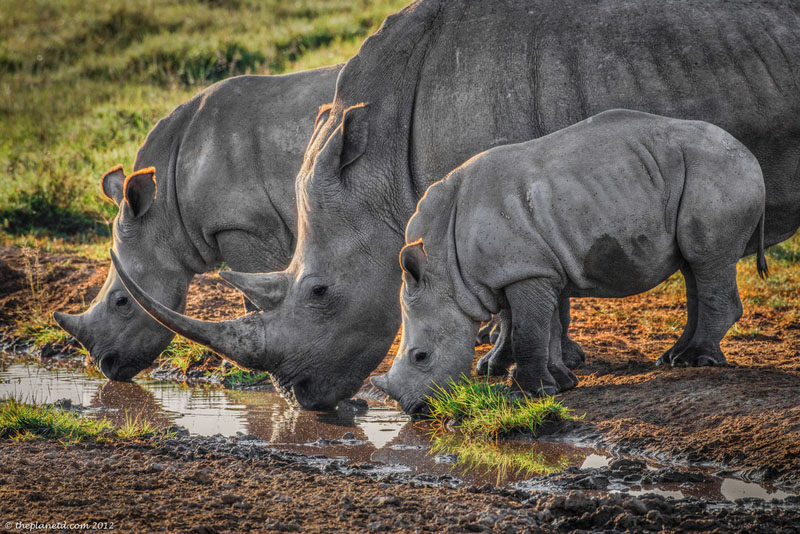 We followed a mother rhino and her calf. We chased the footprints of a male elephant until they disappeared into the thick bush.
We watched lions as they relaxed in the tall grass after a kill. The half eaten carcass laying not far from them waiting to be finished off. It truly was amazing being able to see these animals in their natural habitat.
I learned so much about the animal kingdom and all that it needs to make it thrive while working at Siyafunda.
How was I going to be able to work
There is much help that is needed to keep these fragile habitats alive, and I wanted to do as much as I could. Volunteering with more programs is always an option, but how could I do even more?
How was I going to be able to work enough to pay for my travels when all I really wanted to do is travel and volunteer full time?
I left Siyafunda with this one question on my mind.
White Shark Projects
The second half of my trip led me to the southern region of South Africa to the small fisherman town of Kleinbaai. Anyone who has watched Shark Week has heard of Kleinbaai. It's one of the best places in the world to get an up close experience with a great white. If you're lucky, you might even see one perform a full breech while hunting a seal.
Small islands are scattered off the coast creating perfect habitats for Cape Fur Seals. During the summer, the pregnant females go to shore to pup and raise their young until winter rolls in.
Then they all set out to the open ocean to hunt fish. It's a smorgasbord for great white sharks, and multiple businesses offer trips daily to go cage diving and get a glimpse of these awe-inspiring beasts.
White Shark Project is one of these businesses. They also offer an opportunity for volunteers to come work with them and the South African Shark Conservancy to build a better awareness for shark conservation. White Shark Project was my home for the last 2 weeks of my trip.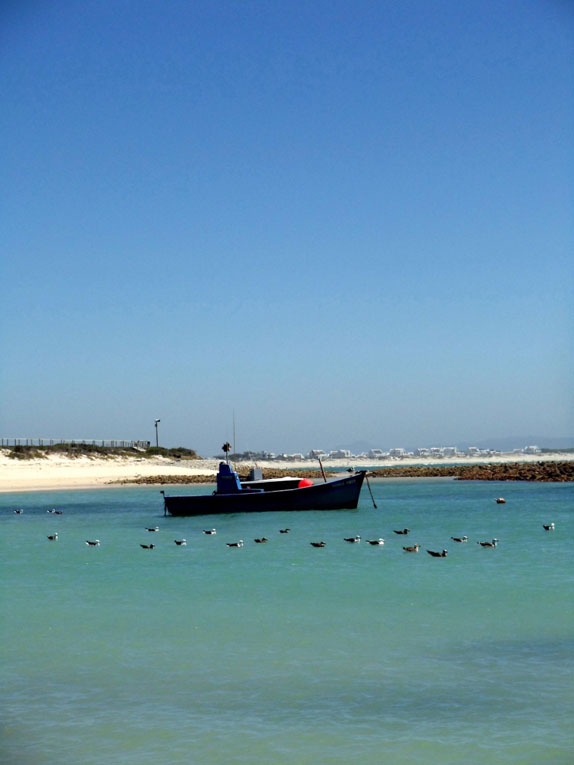 Like Siyafunda, the experience I had at White Shark Project is priceless. That first time going in the cage was terrifying.
I knew the likely hood of something happening was almost nonexistent, but we humans have been trained to fear sharks.
For years we have heard stories about how sharks are man-eaters and we could be attacked at any moment. In our defense, sharks are pretty scary looking. Measuring in at lengths up to 20 feet and filled with rows and rows of razor sharp teeth. You have to admit that image is terrifying.
For 2 weeks I worked on that boat. I went out at least once a day almost every day that I was there, and you know what I learned?
Sharks are not terrifying
Sharks are not terrifying at all. Yes they are big and yes they have the potential to harm a human, but they don't want us. For 2 weeks, I had the privilege of observing these incredible creatures, and it showed me their other, more tranquil side that we don't normally see on TV. Any fear I once had is long gone now that I've had this experience.
All of the volunteers had to go through a series of lectures focusing on the nature of great whites and other sharks, what is happening to them around the world, and what we can do to help them.
We also went to talks from different Marine Biologists and visited the South African Shark Conservancy Headquarters. Again I gained a ton of knowledge.
And like before I wanted to figure out a way to spread the word to more people.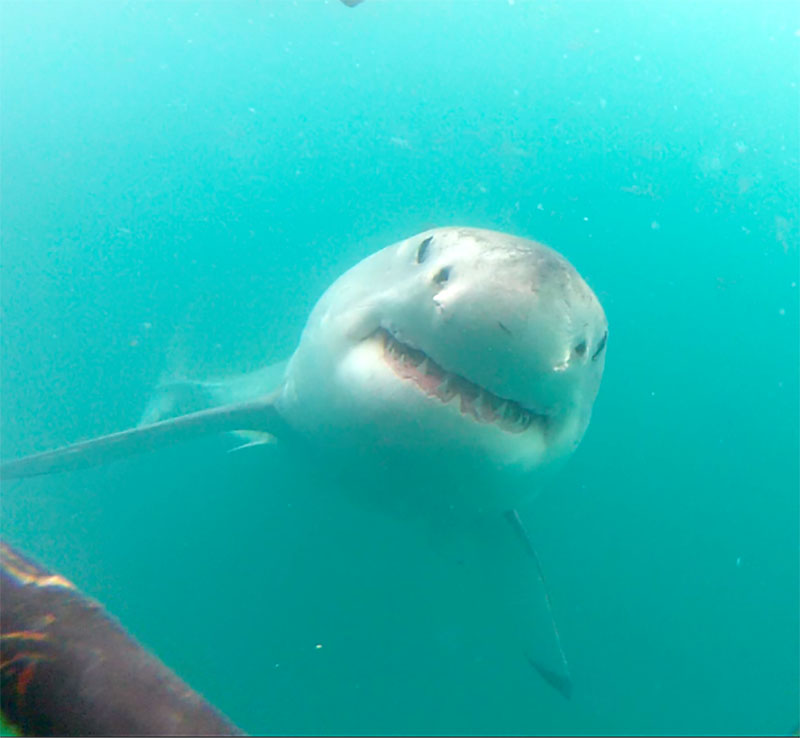 When you're working on a boat that takes up to 30 passengers per trip, you tend to meet some interesting people. I talked to newlyweds on their honeymoon, a Norwegian soccer team, and many other characters from all over the world. Out of all of them, one couple in particular has stood out to me.
It was a beautiful morning and we had almost a full boat. There wasn't enough room for more than 1 volunteer, so I was the lucky one that got to go.
As they usually were, the passengers seemed excited to get out and jump in the water with some great whites. This normally changed once we got to the anchor point. Almost everyone on the boat was apprehensive to jump in the cage first except one couple.
Read about our experience Diving with Great White Sharks
T
he Day I met the Couple That Changed my Life
They walked over to the cage suited up and decked out with multiple GoPros strapped in various spots. They were ready to go!
A large male shark of about 12 feet started circling our boat and getting aggressive with the bait line shortly after the first group went in the cage. The time was right for some good viewing. Almost every other person on the boat had gotten their fix after one dive, but not this couple. Time and time again, they got in capturing what I could imagine to be some amazing material.
They were even there to experience our bait man, Maoli, get pulled into the drink after making the mistake of taking his attention off the line for a second. He was fine, but it was an exciting couple of seconds. After watching this couple, I wanted to get to know them and hear their story.
Where were they from? Where were they traveling? Why all the cameras?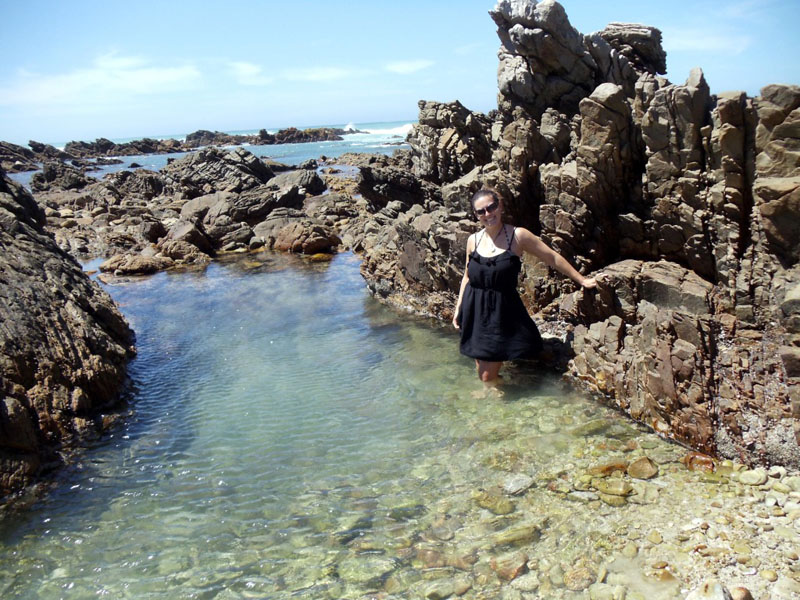 Come to find out they were from Canada. They both worked in an industry similar to mine before they decided to leave it all and pursue a life of travel and adventure. They told me all about their travel blog and the adventures they've had so far. This conversation has stuck in my mind since then because it gave me the answer I was looking for.
Starting my own Travel Blog
A blog! This was how I could help spread the word about conservation and share all the valuable information I have learned while traveling and volunteering.
Talking with this enthusiastic couple opened my eyes to something I had never thought about. I knew about blogs but didn't really follow any.
Aside from the occasional health tip or dinner recipe, I rarely used them, but I learned a little more about how blogs work during our conversation and how they can help to follow your dreams.
Since that day, I have been saving up money and working towards launching my own blog. I'm finally ready to head out and leave my normal life behind for a while. I'm ready to work with more conservation organizations and learn much much more about this beautiful planet we call home and ways to help it and all the creatures that keep it balanced. It's time for my next adventure!
Have you figured out who the couple is yet?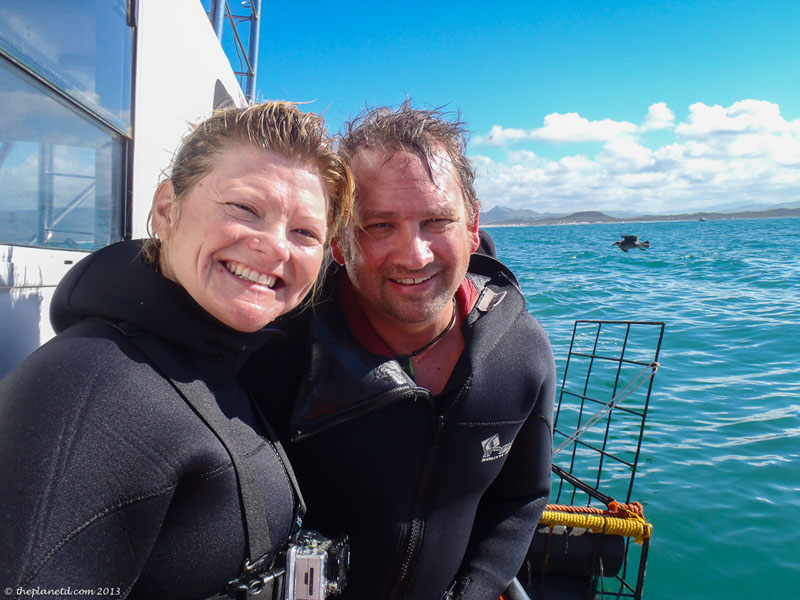 If you have been following The Planet D blog for a while, you have probably already read a similar story about cage diving with great whites and the bait man falling in. Dave and Deb were that enthusiastic couple and I want to thank them for chatting with me that day and inspiring me to look outside of the norm and follow my heart.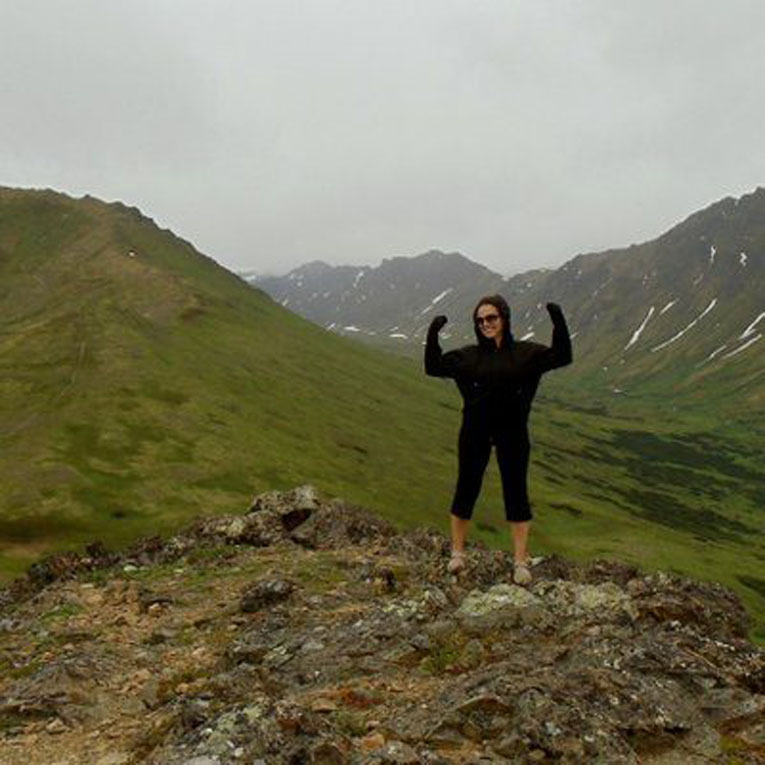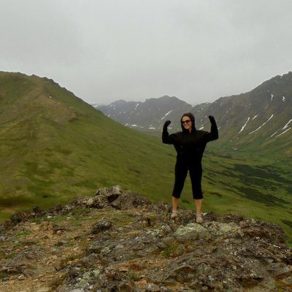 Author Bio:
Sadie has been traveling the world and looking for adventures, off and on, for the past 7 years. Originally raised on a small farm, she has always had a strong love for animals and the environment. Now Sadie is looking for different volunteer opportunities to try to help spread the word on how we can work to conserve our planet and all its inhabitants.
Check out Sadie's travel blog for more adventures. You can also follow her on Twitter.
---
Read More
13 Awesome Things to do in South Africa
A Walk on the Wild Side in Addo Elephant National Park
28 Reasons Why South Africa Should Be on Your Bucket List
You Might Also Enjoy