Is 3 days in Edinburgh enough? This is something we are often asked. So we put the question to our Edinburgh expert Karen Worrall, who shares her perfect three-day Edinburgh itinerary.
The Perfect 3 Days in Edinburgh Itinerary
When should I visit Edinburgh?
The best time to visit Edinburgh is during the shoulder season in Spring or Autumn. (May and September. The temperatures are comfortable with lower prices and fewer crowds than during the summer high season from June to August.
How many days should I spend in Edinburgh?
3 days is just enough time to give you a taste of the best of Edinburgh and this guide will help you maximize your time without wasting precious minutes getting around unnecessarily.
What to do in Edinburgh on a rainy day?
Edinburgh has plenty of museums to visit on a rainy day. Visit the National Museum of Scotland, the Scottish National Gallery, and the Writer's Museum celebrating the likes of Robert Burns and J.K. Rowling.
What to do in Edinburgh for families?
The National Museum of Scotland is a great place to take children as there are interactive exhibits including a dinosaur exhibit with a T-Rex.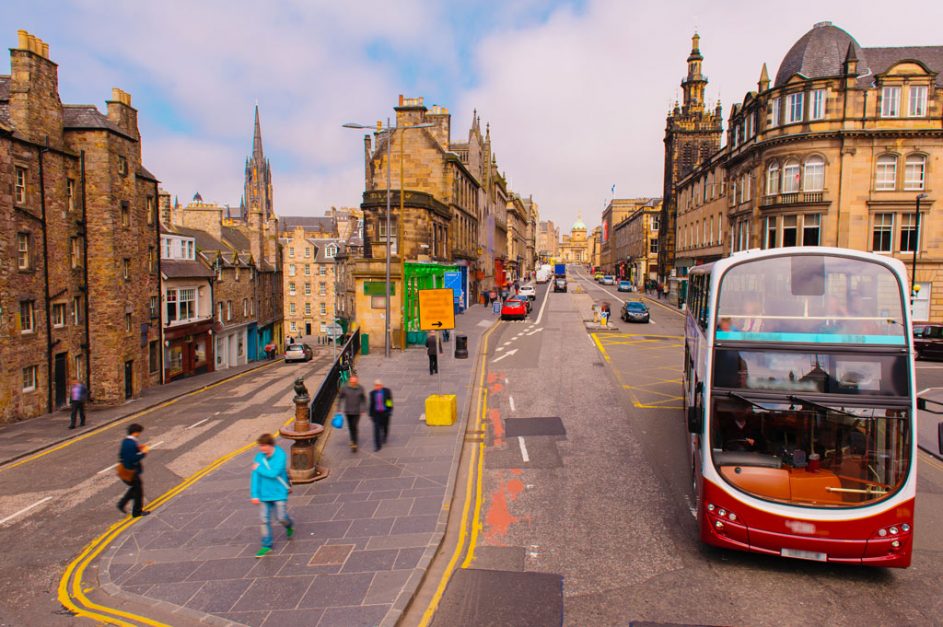 I love Edinburgh. I know a lot about this fascinating historical city as I live here and I am an Edinburgh tour guide.
I've traveled the world and lived in several countries, but have chosen to return to Edinburgh to make it my base as it has so much to offer.
It is relatively small for a capital city, with a population of just over half a million.
Thanks to the city growing outwards from its striking castle in its heart, Scotland's capital city has a compact historic city center that is easy to navigate.
There is a lot to see and do, and while you won't experience everything within three days, I'll help you to see the most in your time there.
About this Edinburgh Itinerary
I'll give you my local and tour guide perspective of Edinburgh showing you some of the city's lesser-known gems, as well as visiting the main world-renown attractions of the city.
Since the city center is quite small, it isn't too difficult to get around, and much of this can be done on foot. While walking around from one major site to the next, you often stumble upon some small but intriguing detail.
I'll focus on the main historical city center in the Old Town, plus the New Town and Leith.
By taking advantage of skip the line tickets and following my itinerary, you'll be able to make the most of your time in Edinburgh.
If you are looking for some more varied areas make sure to check out my Edinburgh neighborhoods guide here on The Planet D
Three Days in Edinburgh
Day 1 Edinburgh Itinerary
Here is an interactive map of Edinburgh that will help you see what kind of distances you will be covering as well as where everything is in relation to each other.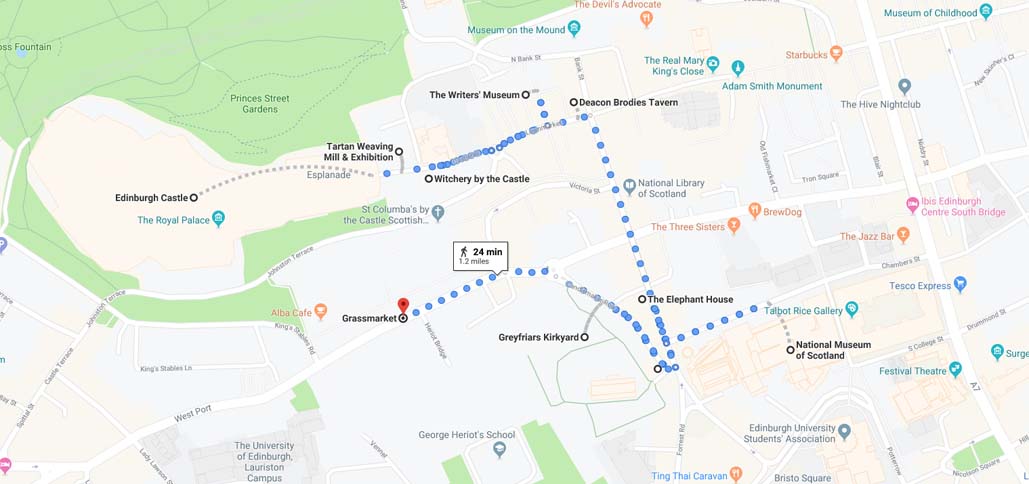 Click here for your interactive Edinburgh map route.
This should make it easier to plan out your 3 Days in Edinburgh Itinerary.
Upper Old Town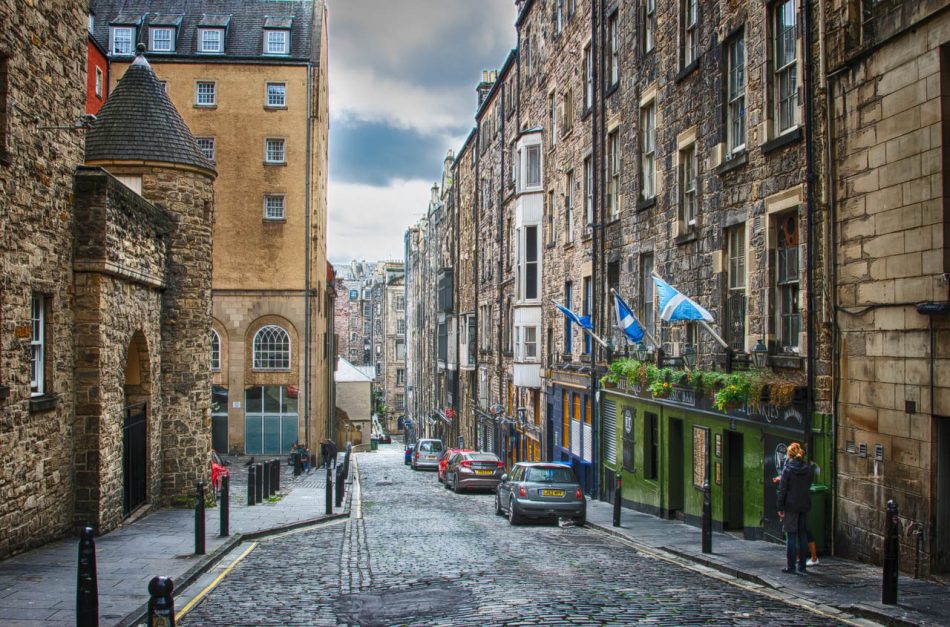 Edinburgh's Old Town is its heart. Everything started in the Castle and spread down the hill that is the Royal Mile. The Old Town is the area where the most historic attractions are, and far more than can bee seen in a day.
To try to make visiting here more manageable and fit in the best places, I'm dividing up the Upper and Lower areas of the Old Town physically over two days.
The Royal Mile is divided into five sections. Castle Esplanade and Castlehill, Lawnmarket, High Street and Canongate.
For the Upper Old Town section, I'll include the Castle Esplanade and Castle Hill and Lawnmarket sections.
The Upper Old Town is home to the iconic Castle and delights of the upper Royal Mile, sweeping round over George the Fourth Bridge to Greyfriar's area and Chambers Street for the National Museum of Scotland.
1. Edinburgh Castle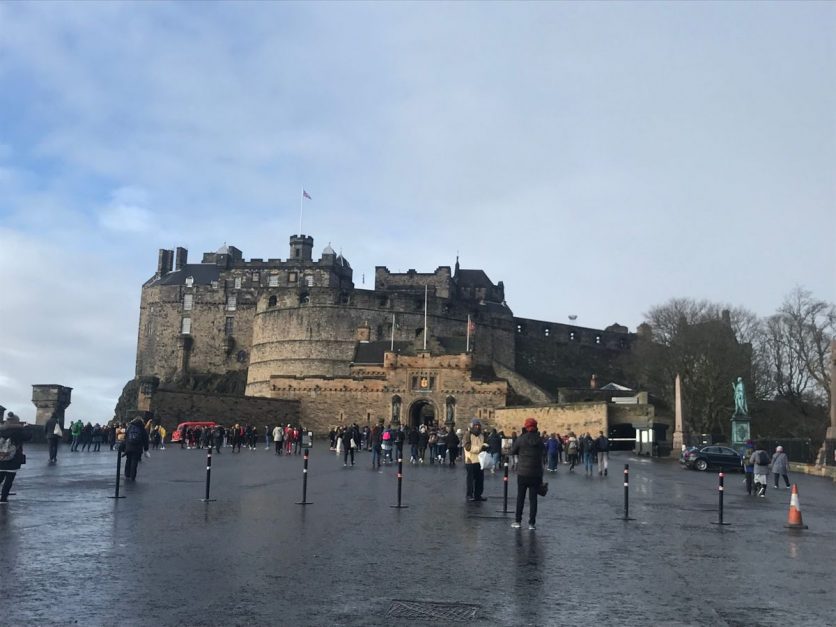 We'll start our 3-day trip at Edinburgh Castle, as that's where the city started.
The castle is built on top of a 350 million-year-old volcanic plug, and there is evidence of human habitation there as early as the Bronze Age, 3,500 years ago.
The castle is the most-visited paid tourist attraction in Scotland, and with good cause, as it is really fascinating.
Some of the highlights are; Saint Margaret's Chapel, the jail, Mons Meg the castle-destroyer canon, visit the chambers of Mary Queen of Scots, the Grand Hall and the Royal Apartments with the Scottish Crown Jewels.
Give yourself adequate time at the castle to see everything and make it worth the ticket price.
I suggest 90 minutes minimum, but I'd personally spend about two to two and a half hours there seeing everything.
You can book Edinburgh Castle tickets online and book your time slot for going in.
Or if you go on any of the Lothian Buses Edinburgh tours then you can buy a ticket from the driver at the online rate but without having to book a specific time and being able to go right in without lining up.
This is particularly handy at the height of summer (July-August) when there are very long lines.
Hours: Summer (April 1-Sept 30) 9.30am-6pm (last entry at 5pm). Winter (Oct 1-Mar 31) 9.30am-5pm (last entry 4pm).

Cost: £19.50 gate price (£17.50 online), £16 gate (£14 online) concessions, children 5-15 £11.50 (£10.50 online). Under 5s free. Book tickets online for the reduced price.

Location: Castlehill the Royal Mile.

Tour Bus Stop: Edinburgh Tour stop 10 for Lawnmarket
From here we walk out of the castle and just two minutes walk from the entrance at the edge of the esplanade is our next stop, the Tartan Weaving Center.
2. Tartan Weaving Center
If you have ever wondered how tartan is made, then wonder no more! The Tartan Weaving Centre right beside Edinburgh Castle has an exhibition in its bottom floor (B2), which explains it all.
You can see looms at work creating the tartan and there is an exhibition on the history of tartan with all the info on its evolution over the years and different uses.
The weaving center has a shop on the ground floor when you come in, and a Boy Wizard store with all things Harry Potter in the first basement, with the tartan exhibition being located the floor underneath that.
If you have any Scottish past and links to tartan, you will almost certainly find it there.
It's a pleasant stop to learn about this important Scottish custom.
Hours: Monday-Saturday 9am-7.30pm, Sunday 8.30am-7pm.

Cost: Free.

Location: BCastlehill, the Royal Mile.

Tour Bus Stop: Edinburgh Tour stop 10 for Lawnmarket.
From here we walk just a little farther down Lawnmarket and look out on the left for Lady Stair's Close.
3. Writer's Museum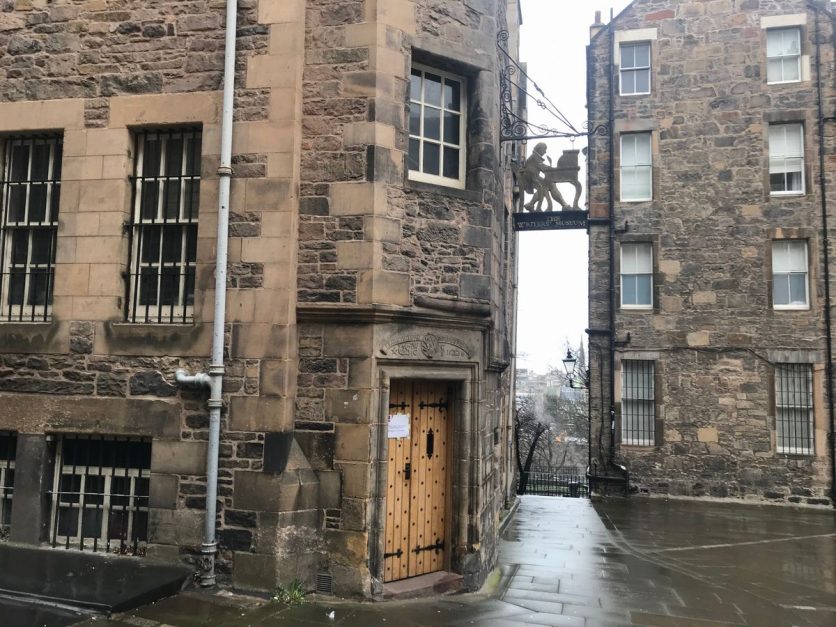 One of Edinburgh's lesser-known, but lovely (free) museums is the Writer's Museum. It is dedicated to some of the great writers of the city and Scotland.
The main exhibitions are on Sir Walter Scott, Robert Burns, and Robert Louis Stevenson, plus pieces about newer writers including R.K Rowling and Ian Rankin.
This charming little museum it tucked down Lady Stair's Close, and on the way to it there are slabs with quotes from various Scottish writers on them.
You don't need long to see it, and it's a charming stop on the Royal Mile for any literature fan.
Hours: 10am-5pm.

Cost: Free.

Location: Lawnmarket, the Royal Mile.

Tour Bus Stop: Edinburgh Tour stop 10 for Lawnmarket.
After the Castle, some tartan and literature, it's time to stop for lunch right here in this area.
4. Scottish Lunch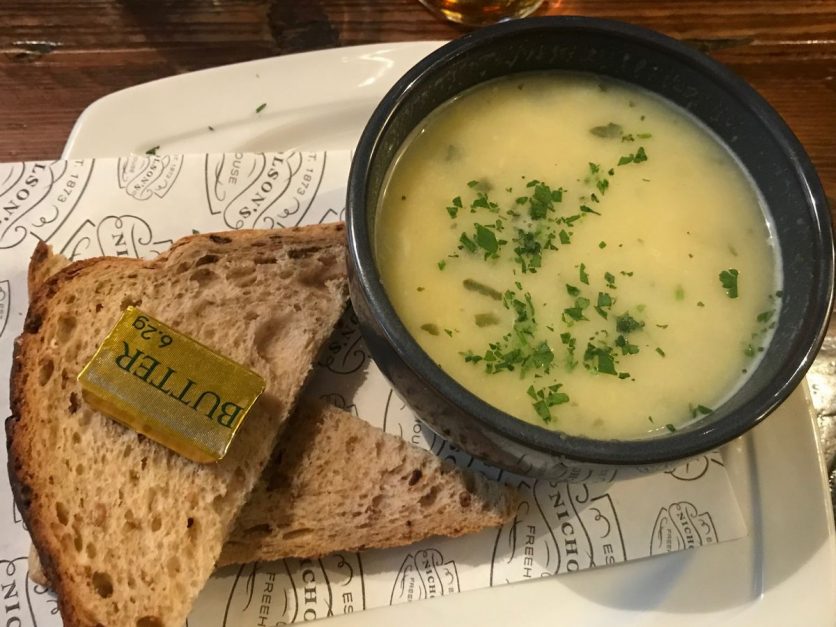 There are many spots to choose from in Lawnmarket.
Both the places I recommend here are just a couple of minutes walk from the Writer's Museum.
The Witchery
The first (Witchery) back up towards the castle on the left, and the second just a couple of doors down the hill on the same side as the museum.
I'd recommend going to The Witchery, as it is something a little special in the area. The building is gorgeous, with a lot of history as this is where the most important witches of Edinburgh used to convene – hence the name.
The menu is very Scottish – not all haggis, neeps and tatties and whisky – but using high quality seasonal Scottish ingredients.
They offer a more upscale lunch option, with their set lunch menu being £25 for two courses. The menu changing, offering Scottish dishes such as baked smoked haddock rarebit, witchery fish pie and duck wing and leg with prune pistachio and fennel pastille.
Deacon Brodie's Tavern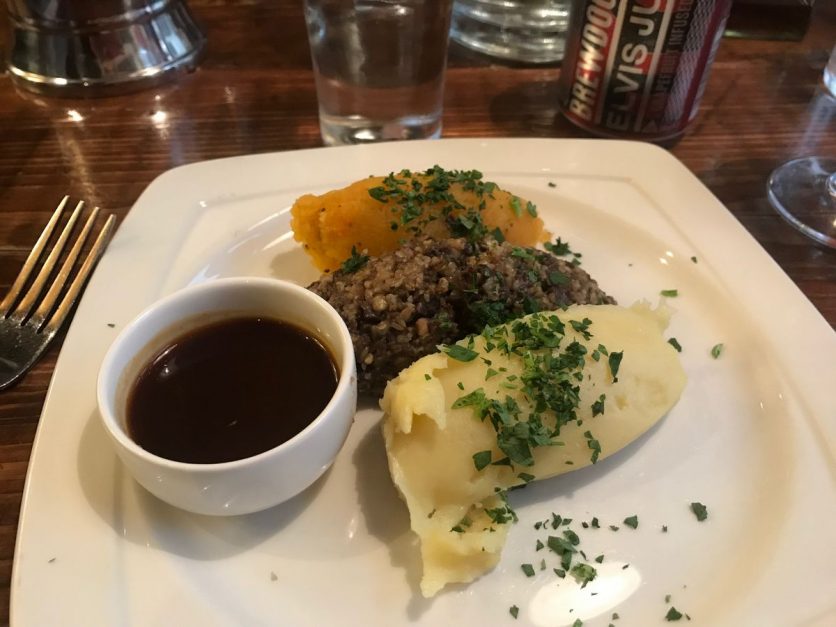 Another good spot near here with plenty character and local history is Deacon Brodie's Tavern.
It is named after Deacon Brodie, who was a Deacon of his trade – a respected cabinet-maker and carpenter by day, and robber by night! His story is on the wall, along with a sign with pictures of both his sides of his character outside the pub.
The menu here is hearty traditional Scottish fare, with classic Scottish dishes such as haggis, neeps and tatties (haggis, turnip and potato), Cullen skink (smoked haddock soup – my personal favorite!), smoked salmon, Stovies and Balmoral Chicken, with Cranachan being a wonderful choice for dessert.
Its on the high-end of pub food price points, around £5-6 for starters and desserts and £10-15 for main courses, but is very good Scottish food and a great place to experience dishes while visiting.
Hours: Witchery 12-11.30pm, 12-4.30pm Monday to Friday for two-course lunch menu. Deacon Brodies Sunday-Thursday 12pm-12am, Friday-Saturday 11am-1am.

Cost: £25 for two-course lunch menu at the Witchery. £10-15 for main courses, and £5-6 for starters or desserts at Deacon Brodies.

Location: Lawnmarket, the Royal Mile.

Tour Bus Stop: Edinburgh Tour stop 10 for Lawnmarket.
5. Greyfriar's Bobby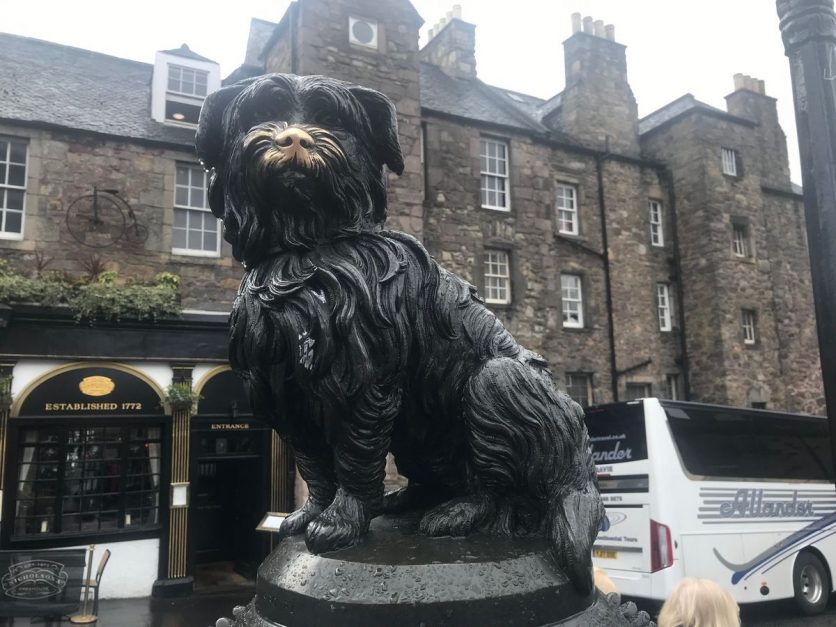 Bobby was a wee Skye terrier who was born in 1855, and whose owner was a local policeman called Jock (John) Grey.
They were the best of friends and went everywhere together, even when Jock was working or went to the pub.
Sadly, Jock passed away from tuberculosis when Bobby was just two years old. The wee doggy was heartbroken.
But while Bobby did have new friends and people to care for him, her never got over Jock's passing and spent the rest of his life after he dies sleeping on his master's grave.
The pub in front of Greyfriar's kirk (Scottish word for church) is named after him, and Edinburgh master sculptor William Brodie created his statue – and it was made while the dog was still living.
You can visit it and a new custom is to touch his nose for good luck. There is even a headstone for the dog in Greyfriar's Graveyard, not too far from his master's grave.
Hours: 24 hours for statue and graveyard.

Cost: Free.

Location: In front of Greyfriar's Kirk, Candlemaker Row.

Tour Bus Stop: Edinburgh Tour stop 7 for Chambers Street.
Our next stop is venturing further into Greyfriar's Graveyard to see some of the interesting graves there. This is right behind Bobby's statue and by the headstone.
6. Greyfriar's Kirkyard (Graveyard)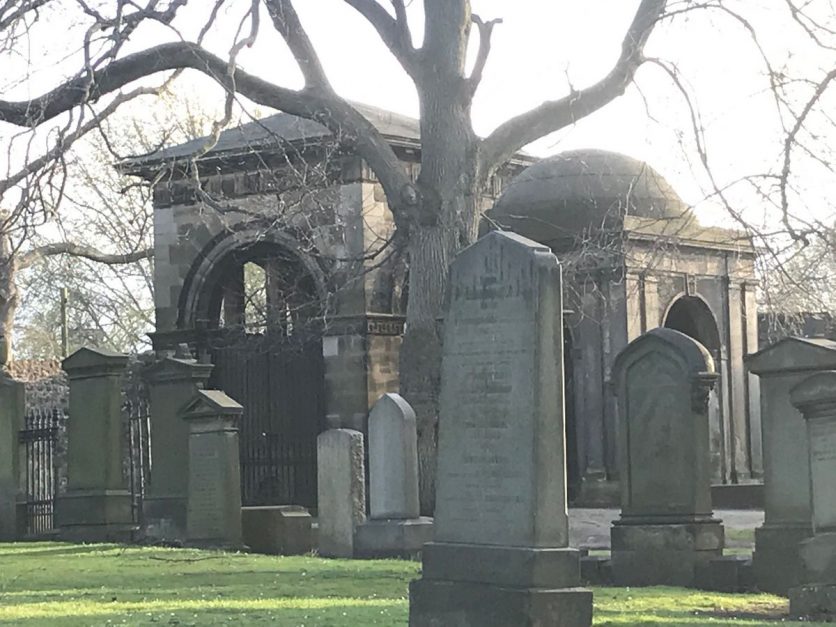 Greyfriar's Graveyard (or kirkyard, which means church yard, to use the Scottish term) is one of the oldest graveyards in Edinburgh.
There are 590 headstones here with many of Edinburgh's most notable residents being interred here.
The graves were used and reused with people being buried on top of others. It is thought that around 10,000 people are buried there overall. With the kirkyard well at full capacity, no new graves are possible.
Harry Potter Connection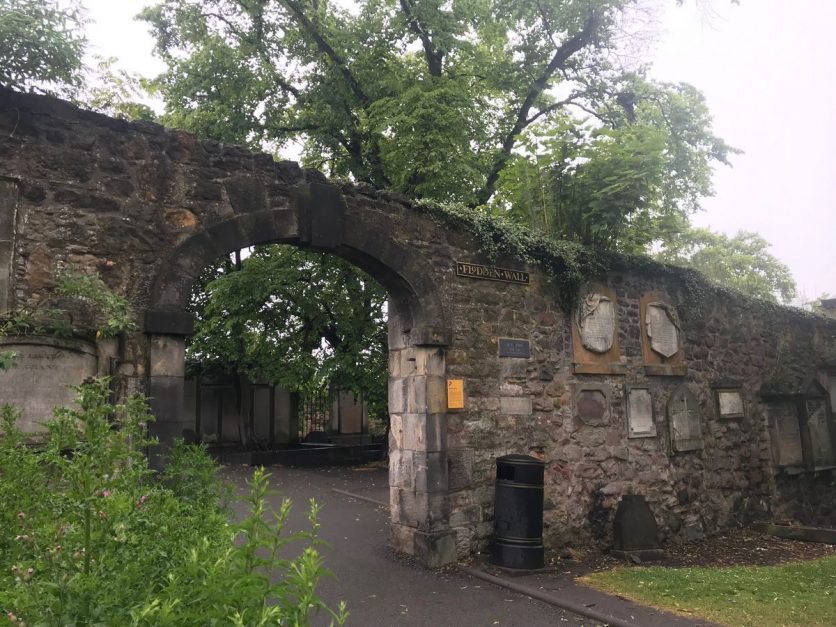 Harry Potter fans will enjoy the literary connections here. William McGonagall, infamously Scotland's worst poet, in buried here.
JK Rowling took inspiration for her Ms. McGonagall character from him, by naming someone who was very clever and good with words after someone very bad with them. The 197-year-old grave of Tom Riddell is also here.
Take a Harry Potter Tour to discover the landmarks that inspired J.K. Rowling.
Hours: 24 hours for statue and graveyard.

Cost: Free.

Location: In front of Greyfriar's Kirk, Candlemaker Row.

Tour Bus Stop: Edinburgh Tour stop 7 for Chambers Street.
7. Elephant House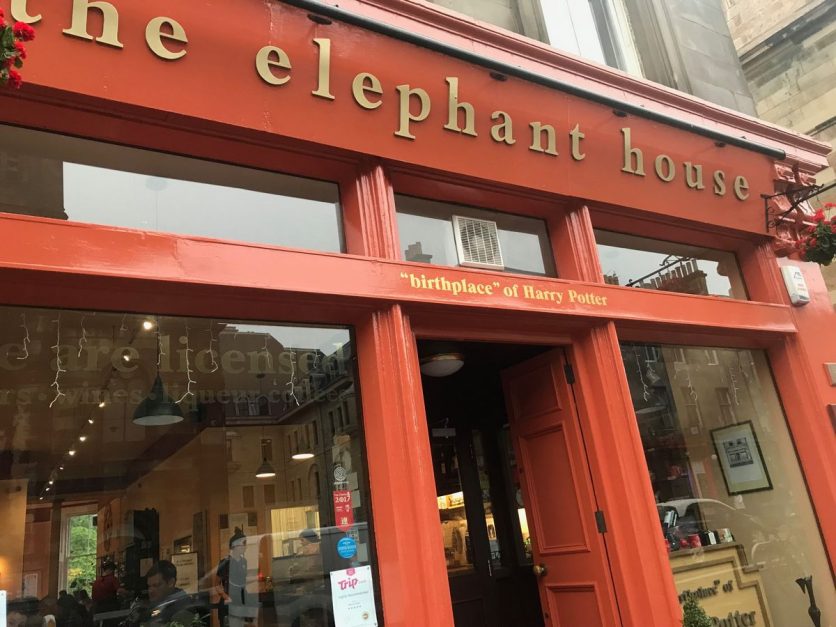 For the Harry Potter fans, or just if you need a pick me up, the Elephant House café where J.K Rowling wrote much of her first Harry Potter novel is just around the corner.
A nice little café, it's a good spot for a good coffee and possibly something sweet.
At the back, there is a board where people write messages to JK Rowling. She does come to read them every now and then, so it is a fun thing for fans to do.
You can write anything you like on the messages – one sort of funny, sort of just cheeky message left simply said "Lord of the Rings was better.'
Hours: Monday-Friday 8am-10pm, Saturday-Sunday 9am-10pm.

Cost: Regular coffee shop prices, around £2-3 for a coffee, around £3 for a cake.

Location: 21 George IV Bridge.

Tour Bus Stop: Edinburgh Tour stop 7 for Chambers Street.
8. National Museum of Scotland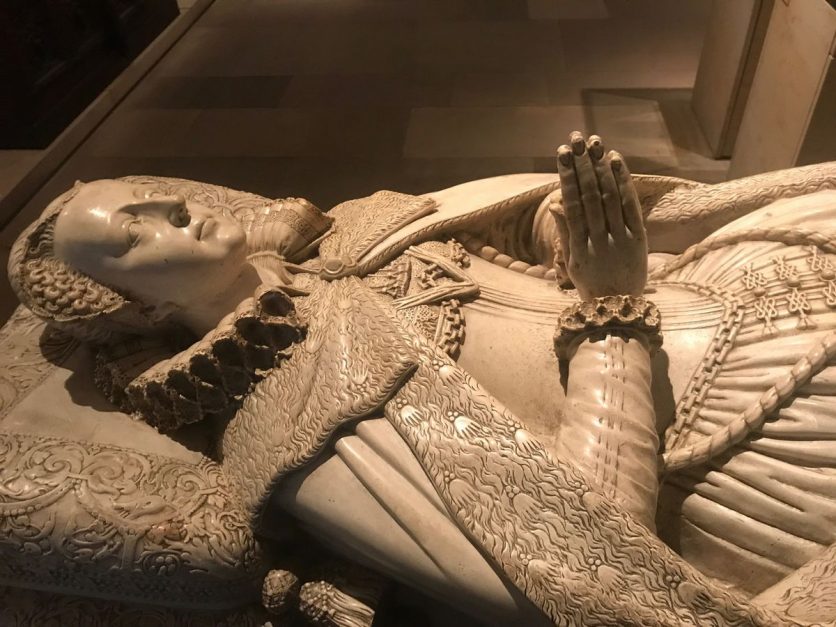 The National Museum of Scotland is my favorite museum in Edinburgh and in Scotland overall.
It has something for everyone. There are sections on natural history (my favorite as there's a huge T-rex skeleton)
Dolly – the first cloned sheep is there.
The new section at the front of the building that was built in 2011 is dedicated to Scotland.
It has sections on Scottish history, royalty, the ancient clans, industry and innovation.
Some of my favorite pieces to see include the sarcophagus of Mary Queen of Scots, a Clarsach (Celtic harp), clan map and the 1500-year-old chess pieces – the Lewis Chessmen.
The permanent exhibitions are always free and they have changing temporary ones, which usually cost around £8-10.
This is also a great place to take children, as there are several interactive exhibits, and also a good place to go if the weather isn't good.
Hours: 10am-5pm.

Cost: Free for permanent exhibitions. £10 for Wild and Majestic, 26 June-10 November.

Location: Chambers Street.

Tour Bus Stop: Edinburgh Tour stop 7 for Chambers Street.
9. Grassmarket for Dinner and Dancing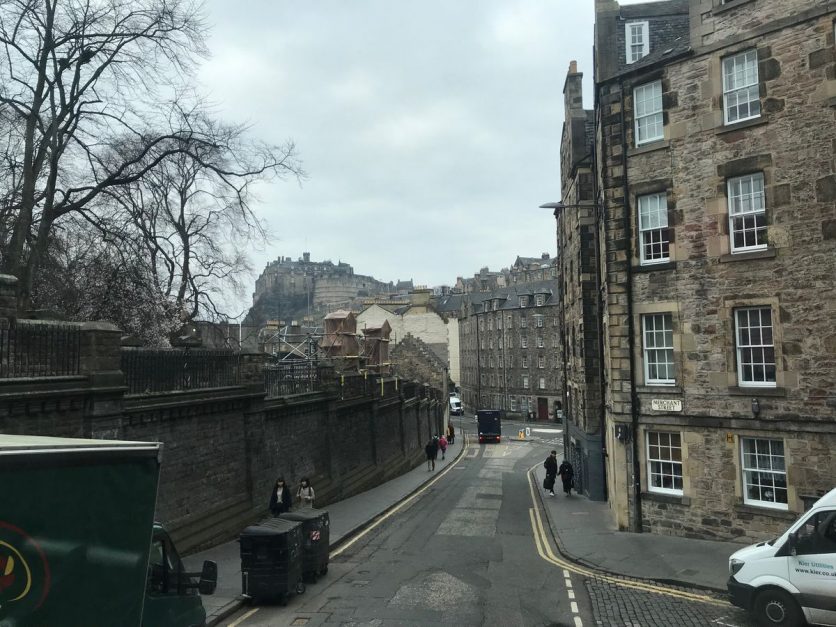 The Grassmarket is a vibrant, lively area of Edinburgh's Old Town, which has a chequered past.
Its name comes from the fact that it used to be a huge market selling animals that ate grass – sheep, pigs, cows, goats – as well as the grass to feed them, along with fruit, vegetables and all manner of items.
It was also the site of public hangings. The gallows were situated here and crowds up to 20,000 people would gather here on a Saturday afternoon to watch the week's convicted criminal's meet their hairy end.
Some of the pubs around the square have names that reflect its dark past. "The Last Drop" refers to the last drop of the criminals in the hangman's noose.
Maggie Dickson's is named after an Edinburgh woman who survived her hanging and went on to live a long happy live locally known as 'half-hanged Maggie'.
This is a good square for dinner, with many restaurants and bars with food offering many types of cuisine and styles of eatery from casual to more refined.
Scottish Ceilidh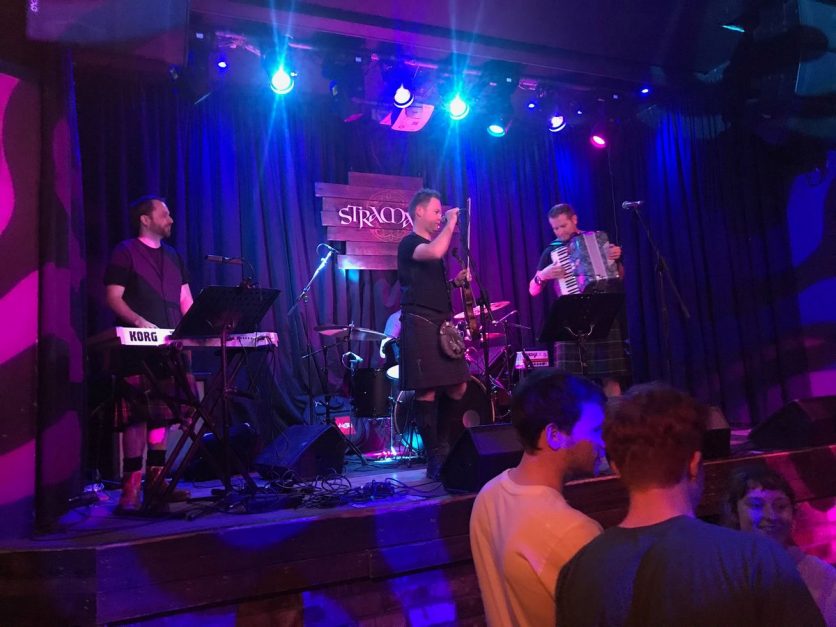 My pick here is the Mussel and Steak in, which has wonderful huge pots of local Scottish mussels in a sauce of your choice, lots of local seafood and meaty Angus beefsteaks.
After dinner, head just around the corner to the Cowgate to lively bar Stramash to enjoy a Scottish Ceilidh (party with traditional music and dancing – don't worry, you'll be taught all the moves) if its Wednesday or Friday, or bop to a live band any other night.
Suggested Edinburgh Tours Day 1
Day 2 Edinburgh Itinerary
On our second day in Edinburgh, we'll visit the attractions of the lower part of the Old Town.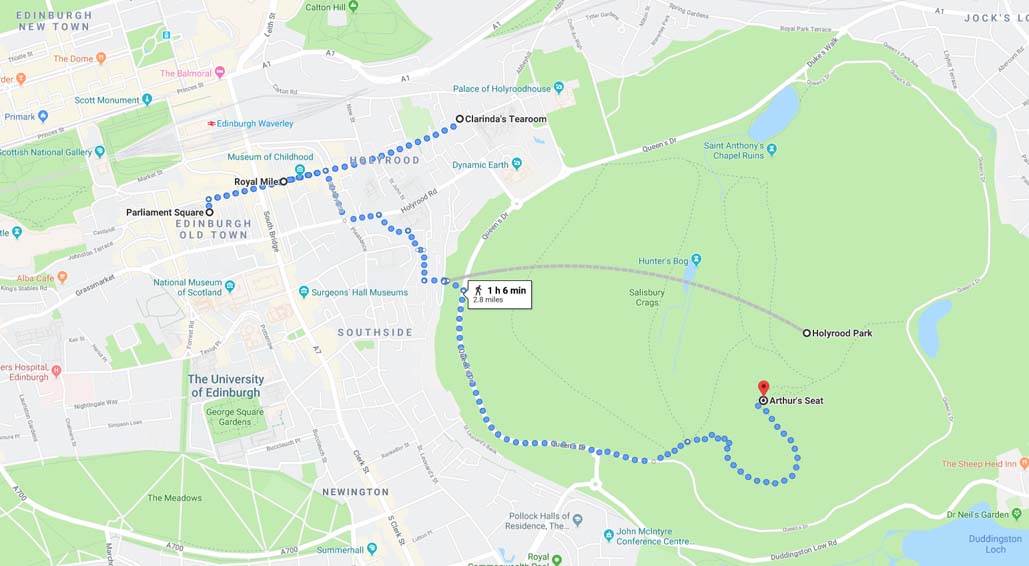 Here is an interactive map (just click here to open in another window) that will help you see what kind of distances you will be covering as well as where everything is in relation to each other.
Hours: Opening times vary by establishment, but generally 12pm-10pm for restaurants, bars open until midnight. Stramash open 6pm-3am.

Cost: Food costs vary depending on where you choose, and entry to Stramash is free; just buy a drink at the bar.

Location: The Grassmarket.

Tour Bus Stop: Edinburgh Tour stop 8 for Grassmarket.
Lower Old Town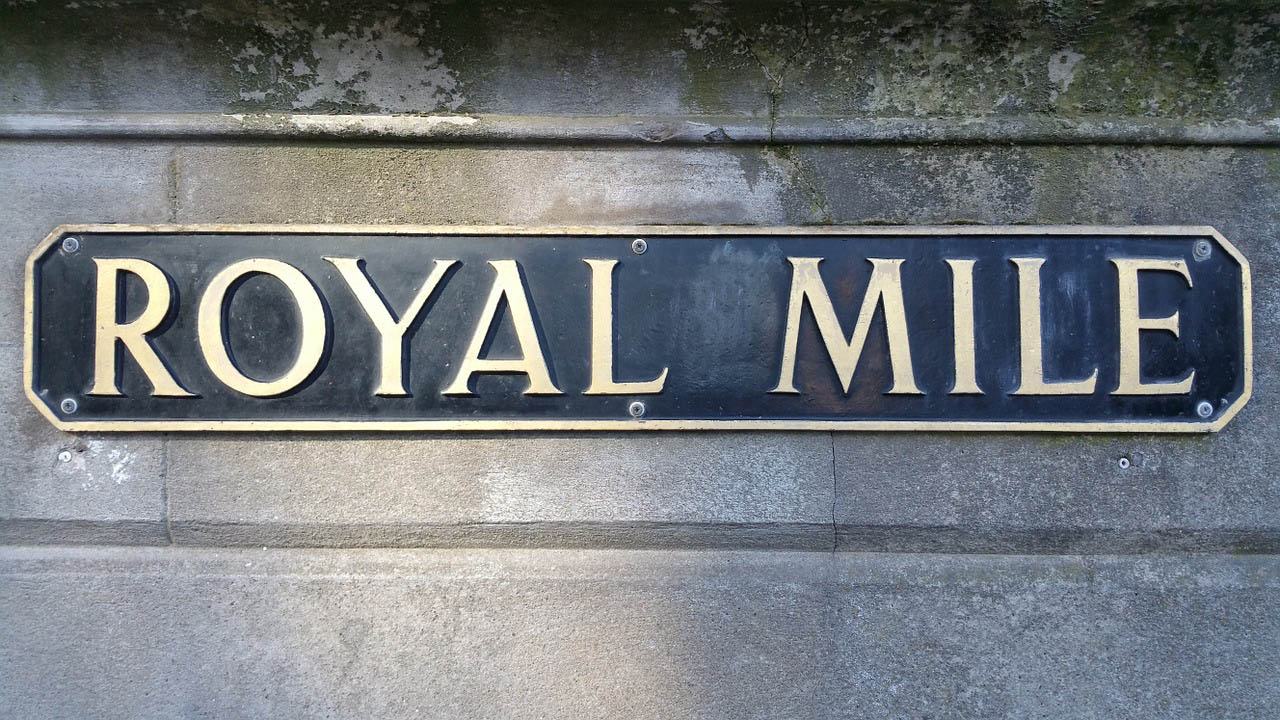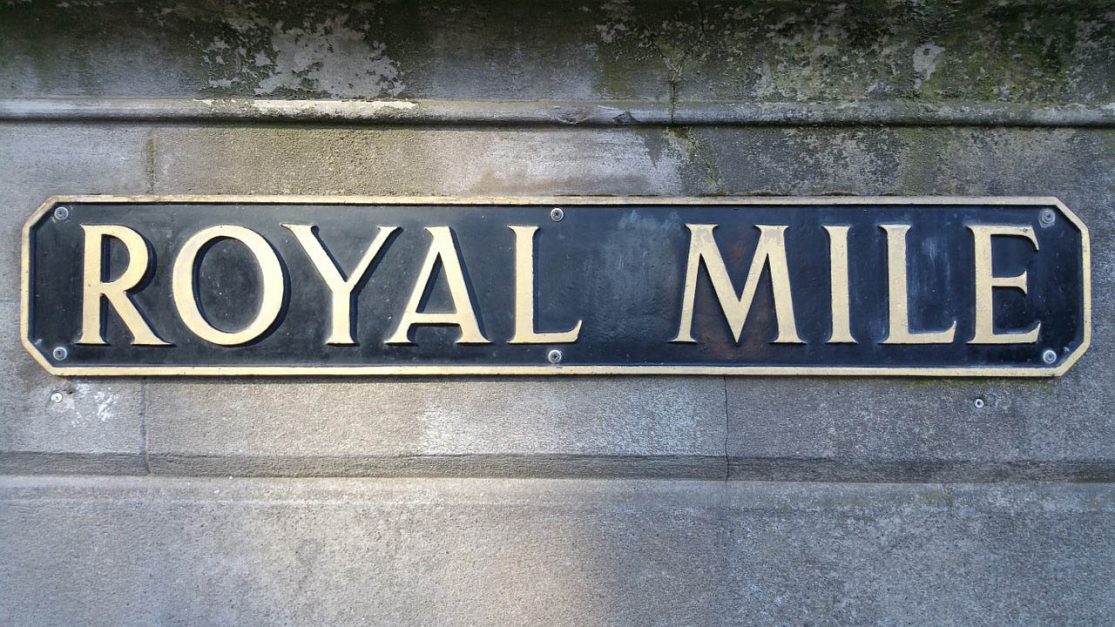 Today, we'll explore the Royal Mile from the High Street section down.
This includes some of its great free museums, as well as royal history at Holyrood Palace.
Take a walk in Holyrood Park up Arthur's Seat or visit the Scottish Parliament.
We then finish with a creepy or musical evening.
10. Royal Mile shopping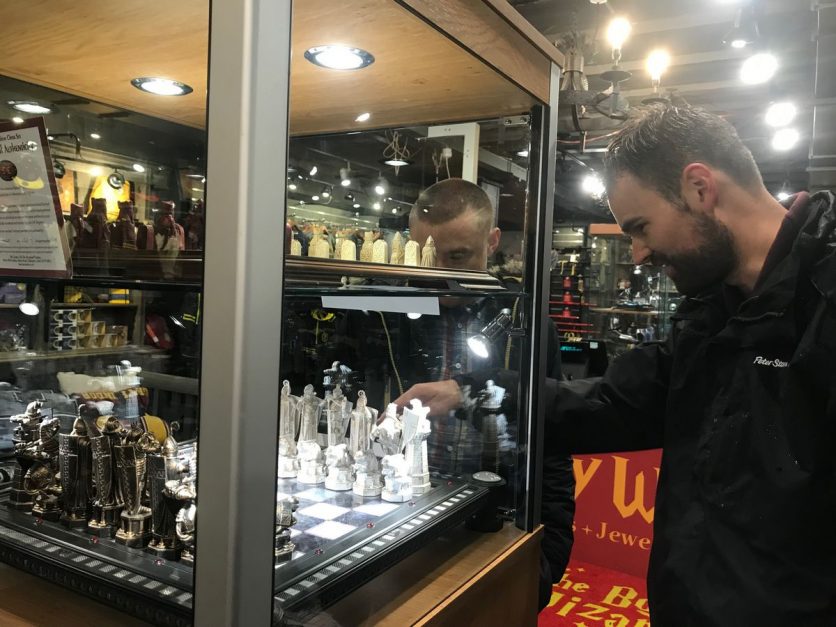 Walking up and down the Royal Mile enjoying all the little quirks of it could easily take a full day in itself.
The High Street section of the Royal mile has numerous types of wonderful shopping.
Tartan, Tweed, cashmere and lamb's wool products are a specialty in this area, and there are 51 shops selling these on the Royal Mile.
There are lovely things to buy, but beware! The Royal Mile can put a spell on you, and if you spend too much time here you WILL find yourself buying something.
I even did it myself recently! I came home with a lovely Tweed jacket that I really did not need. But I love it, so it's all good.
Explore all of Edinburgh's Royal Attractions from a hop on hop off bus including entrance to 3 royal attractions with a 48-hour Royal Edinburgh Ticket.
If you're a whisky fan, this is the street for you too.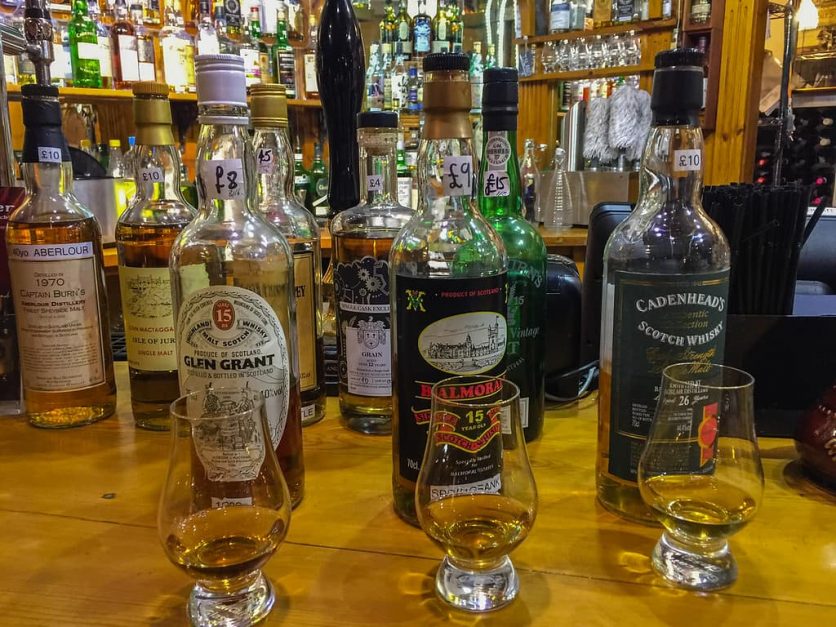 About 20 shops purveying whisky adorn the street and most offer small "snifters" of tastings for free.
Gin is also big in Edinburgh just now, with the Edinburgh Gin Company creating many flavors of the juniper liquor in the city.
Small tastings of this are available in many of the same shops selling whisky.
There are also quite a few shops selling unique things here, such as The Boy Wizard – a Harry Potter memorabilia store, two Christmas shops, and several places that make their own fudge in store.
Overall, for souvenir or gift shopping, the Royal Mile has you covered for all kinds of Scottish gifts, trinkets, clothes, and tasty treats.
Hours: 9am-7pm for most shops.

Cost: Free to stroll.

Location: High Street, Royal Mile.

Tour Bus Stop: Edinburgh Tour stop 6 for John Knox House.
11. Royal Mile free museums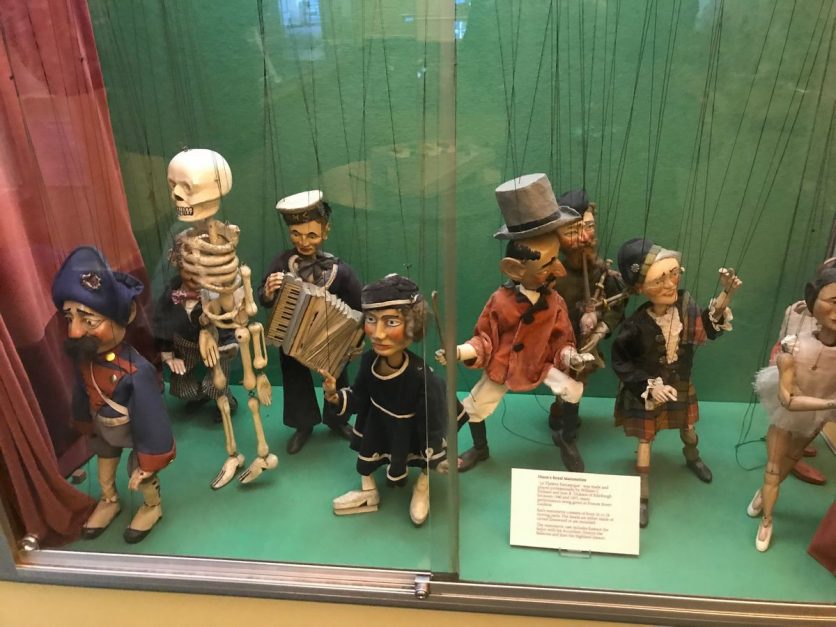 Edinburgh has always been a city that encourages learning. Therefore all the municipal museums and art galleries are free.
The Royal Mile is home to several of these museums.
Feel free to explore all three of these in the lower part of Royal Mile from the High Street downwards, or choose a favorite and spend a bit longer.
The Museum of Childhood – This museum is all about toys. It is popular with children and families, and is a great place to visit with more than one generation as you can reminisce about the toys of your youth together.
Keep walking down the hill of the Royal Mile to find the other museums just a few minutes walk downhill.
The People's Story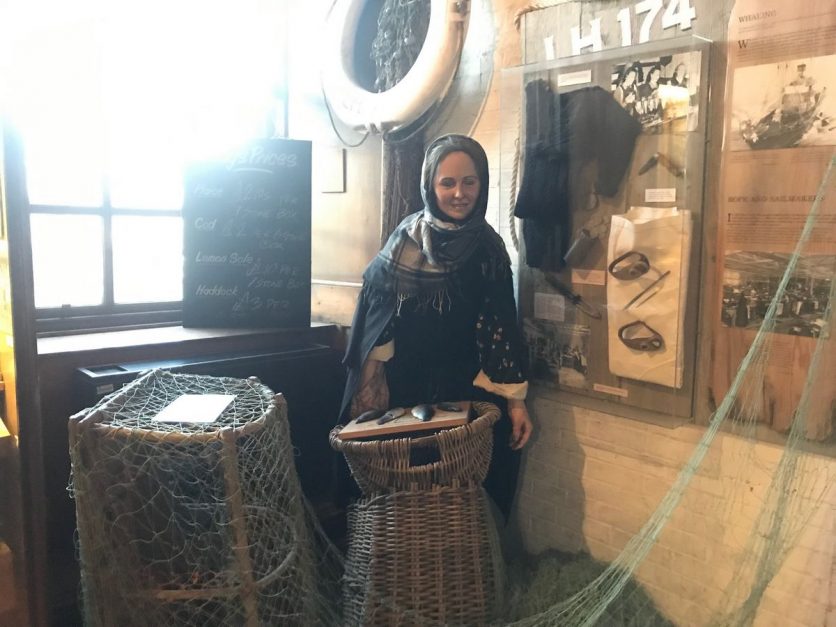 This museum by the old Tollbooth is all about the people of Edinburgh. It has displays on regular people's daily lives, with a fishwife from Leith docks and men drinking in a pub while their wives gossip in a tearoom.
The Museum of Edinburgh: This museum is all about the industry of the city and includes an exhibit on silver, as Edinburgh was a prominent city in the making of this precious metal.
12. Canongate Kirk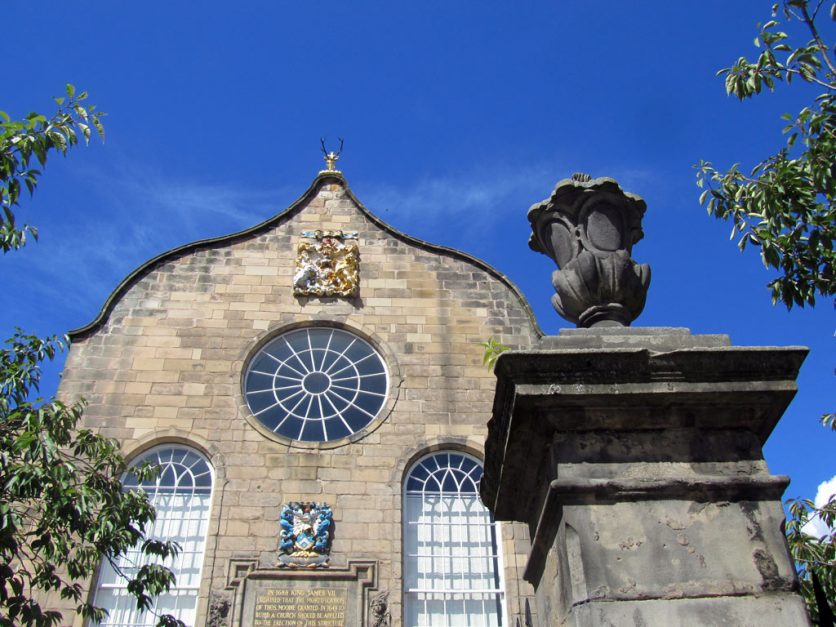 While in this part of the Royal Mile take a few minutes to look at the Canongate Kirk.
This is one of the city's oldest churches and is where the Queen worships while she's in the city.
Its graveyard is the final resting place of famous Edinburgh residents including poet Robert Fergusson who penned Auld Reekie, and the grave of Ebenezer Scrooge, Meal Man, who inspired Charles Dickens' character Ebenezer Scrooge of A Christmas Carol.
Hours: 10am-5pm daily for all museums.

Cost: Free.

Location: High Street, Royal Mile for Museum of Childhood. Canongate for People's Story and Museum of Edinburgh.

Tour Bus Stop: Edinburgh Tour stop 6 for John Knox House for Museum of Childhood, stop 5 Canongate for other two.
Ghost
13. Lunch at Clarinda's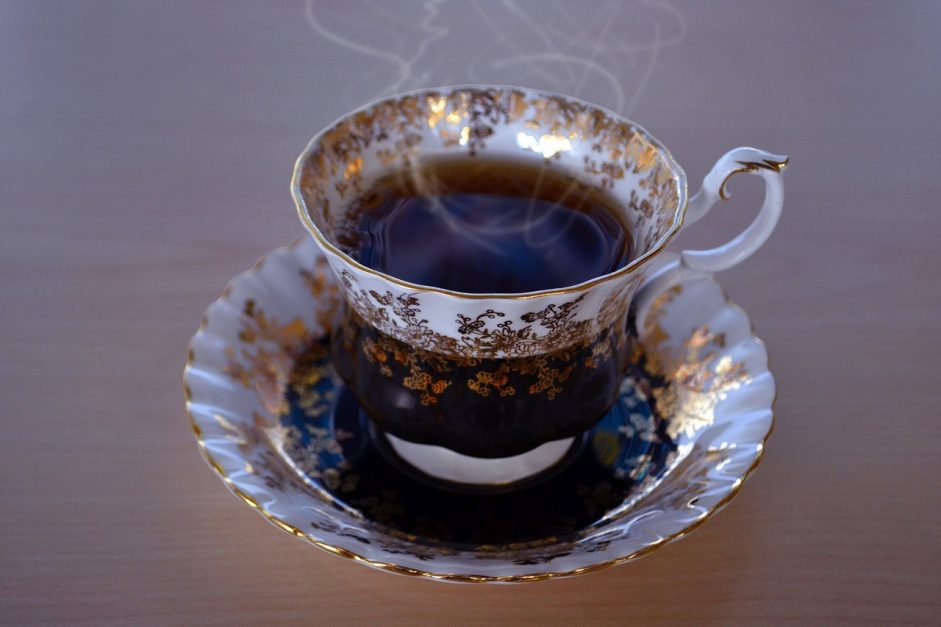 Image by
M. Maggs
from
Pixabay
You're now right next to our lunch stop in the Canongate area of the Royal Mile, Clarinda's.
Clarinda was a special friend of Robert Burns.
Her real name was Agnes but because she was a married lady, Burns wrote love letters to her addressed 'Clarinda.' his secret name for her. The real identity of Clarinda was never known until after her death.
Burns apparently loved her very much as he penned his song 'Ae Fond Kiss' as an ode to her. There is a line in it that says
"Had we never met, nor never parted, we would have never been so broken hearted."
She lived in this building, which is why the tearoom is named after her.
It is reminiscent of a Scottish granny's house and has a twee atmosphere, light bites for lunch with soup, sandwiches, quiche and baked potatoes, and lots of yummy home baked cakes.
Hours: Monday-Saturday 9am-4.30pm, Sunday 10am-4.30pm.

Cost: £4.50-6 for lunch dishes, around £2 for cakes.

Location: Canongate, Royal Mile.

Tour Bus Stop: Edinburgh Tour stop 5 Canongate.
You might not have time for all of the next three places, so either see them all quite quickly, or choose your two favorites from what you're most interested in – or what the weather is like.
They are all situated just a few minutes walk further down the Royal Mile from Clarinda's.
14. Scottish Parliament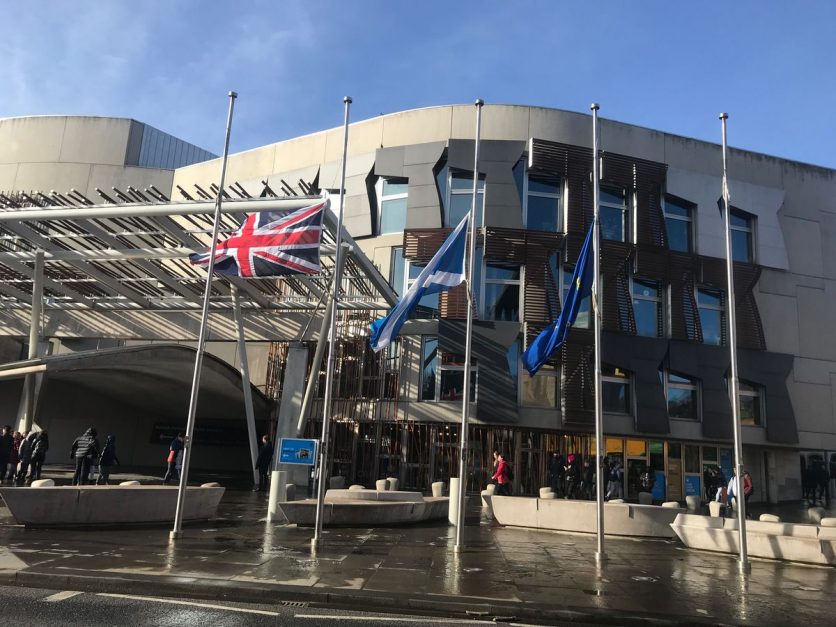 This isn't usually on a list of places to visit in Edinburgh, but I think it is a very interesting place to visit for anyone interested in either Scottish politics or fans of architecture.
The Scottish Parliament complex was built for use of the new Scottish government following Scottish Devolution in 1999. It took five years to complete and was opened on October 2004.
The complex itself has been quite controversial with Scots. Its very modern appearance so different from almost everything else in the area has divided opinions – some people love it, some hate it.
I think the best way to decide is to explore it for yourself.
Walking around the complex on a tour, the highlight for me was getting to go into the debating chamber where all the big parliamentary debates happen.
The entire building is completely eco-friendly and self-sustaining. It has solar panels, uses locally sourced reused wood, everything is recycled, and it even has its own vegetable patch and beehives in the garden.
Hours: Monday, Friday and Saturday 10-5pm, Tuesday-Thursday 9am-6.30pm, closed Sunday.

Cost: Free. They even offer free-guided tours when parliament is not in session.

Location: Foot of Royal Mile, Horse Wynd, opposite Holyrood Palace.

Tour Bus Stop: Edinburgh Tour stop 5 Canongate.
15. Holyrood Palace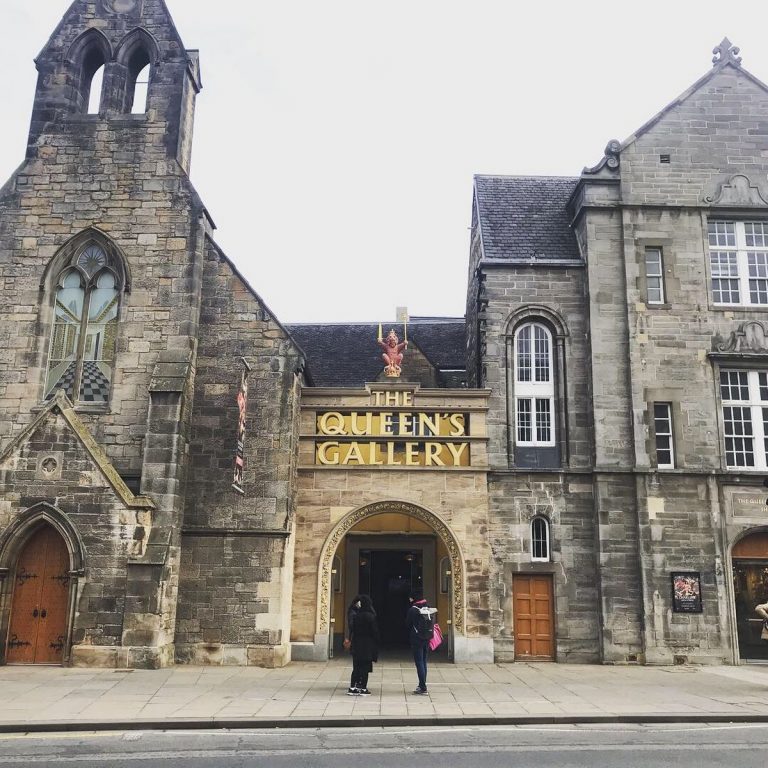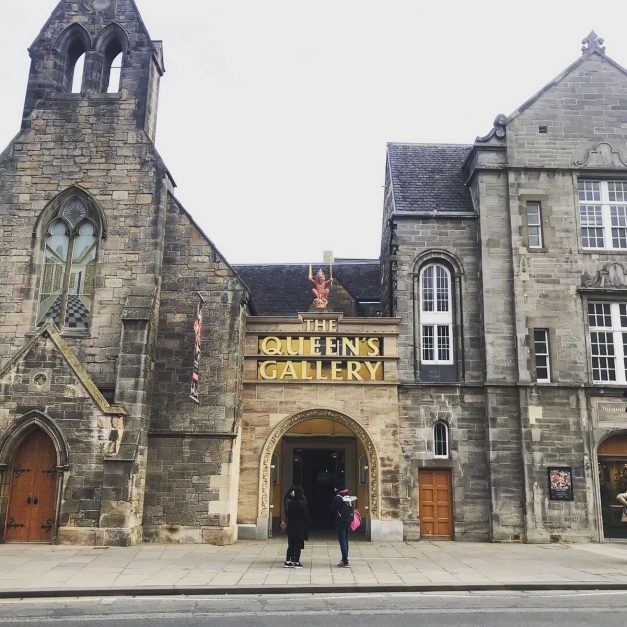 Holyrood Palace is the official residence of the British monarch in Scotland, and it is a beautiful palace to visit.
You begin in the grand courtyard, and then head into the staterooms to see where the Queen entertains.
The tower and chambers of Mary Queen of Scots are my favorite part and totally worth climbing the extra stairs for.
The Queen's Gallery is also here. This is a separate gallery, which showcases many of the pieces from the Royal Collection.
Hours: Summer (April 1-October 31) 9.30am-6pm. Winter (November 1-March 31) 9.30am-4.30pm. Last admission always 90 minutes before closing.

Cost: £15, £13.50 student/senior, £8.70 under 17/disabled, free under 5. Royal visit (Palace plus Queen's Gallery and Garden History Tour) £24.50, £22 student/senior, £14.70 under 17/disabled, under 5 free.

Location: Holyrood Palace, Holyrood Park.

Tour Bus Stop: Edinburgh Tour stop 3 Holyrood Palace.

All proceeds of ticket sales for the palace go towards up-keeping the Royal collection, as well as to the various charities that the Royal collection supports.
16. Walk up Arthur's Seat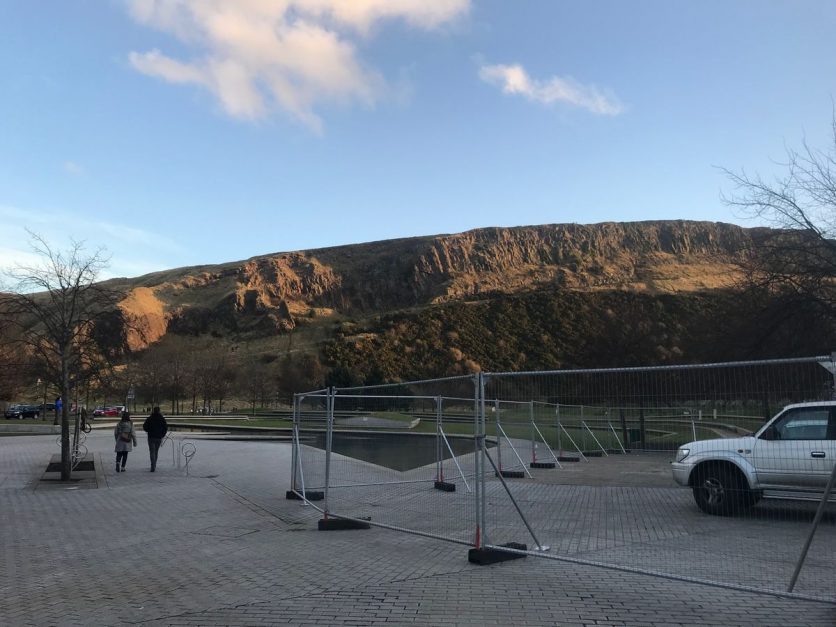 Arthur's Seat and Salisbury Crags form the huge hill in the middle of Edinburgh which is the site of an over 350 million-year-old extinct volcano.
This is one of Europe's largest enclosed urban parks.
The park has three small lochs (lakes) within it, and the most popular is Dunsapie Loch, which is about halfway up the hill as you walk up.
It is a fairly easy hike, that takes about two hours return. There are faster ways down…. but I don't recommend them!
The grass is very spongy so can be very slippery, especially after it has been raining, so make sure to wear sturdy shoes for your walk up.
As you walk up, admire the basalt volcanic rock, and note the jagged appearance of Salisbury Crags – the jaggy part. T
his section was quarried and the stone used to make many of Edinburgh's monuments, as well as to pave the streets of London.
So the streets of London are not paved with gold as the old saying says – they are paved with rock from Arthur's Seat, which is just as good!
Hours: Open 24 hours, but hiking not recommended after dark.

Cost: Free.

Location: Arthur's Seat, Holyrood Park.

Tour Bus Stop: Edinburgh Tour stop 3 Holyrood Palace, or stop 4 Dynamic Earth.
17. Dinner and ghost tour or live music on the Royal Mile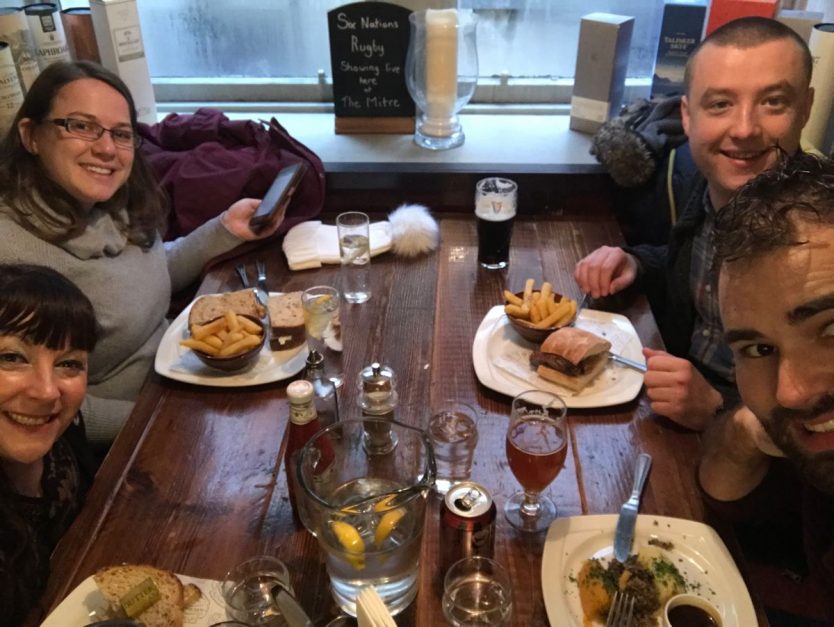 To finish off our second day in Edinburgh's Old Town, we'll stop for dinner in one of the cozy pubs on the Royal Mile.
You can't go wrong with good pub grub in this area, including at least a few Scottish dishes on every menu.
A few of my favorite pubs to eat in here are The Royal Mile, The Mitre, and The World's End. Enjoy some comfort food and a pint, or a wee dram of whisky.
Once you're replenished, if you still have any energy left, enjoy some of the entertainment the area offers.
18. Edinburgh Ghost Tour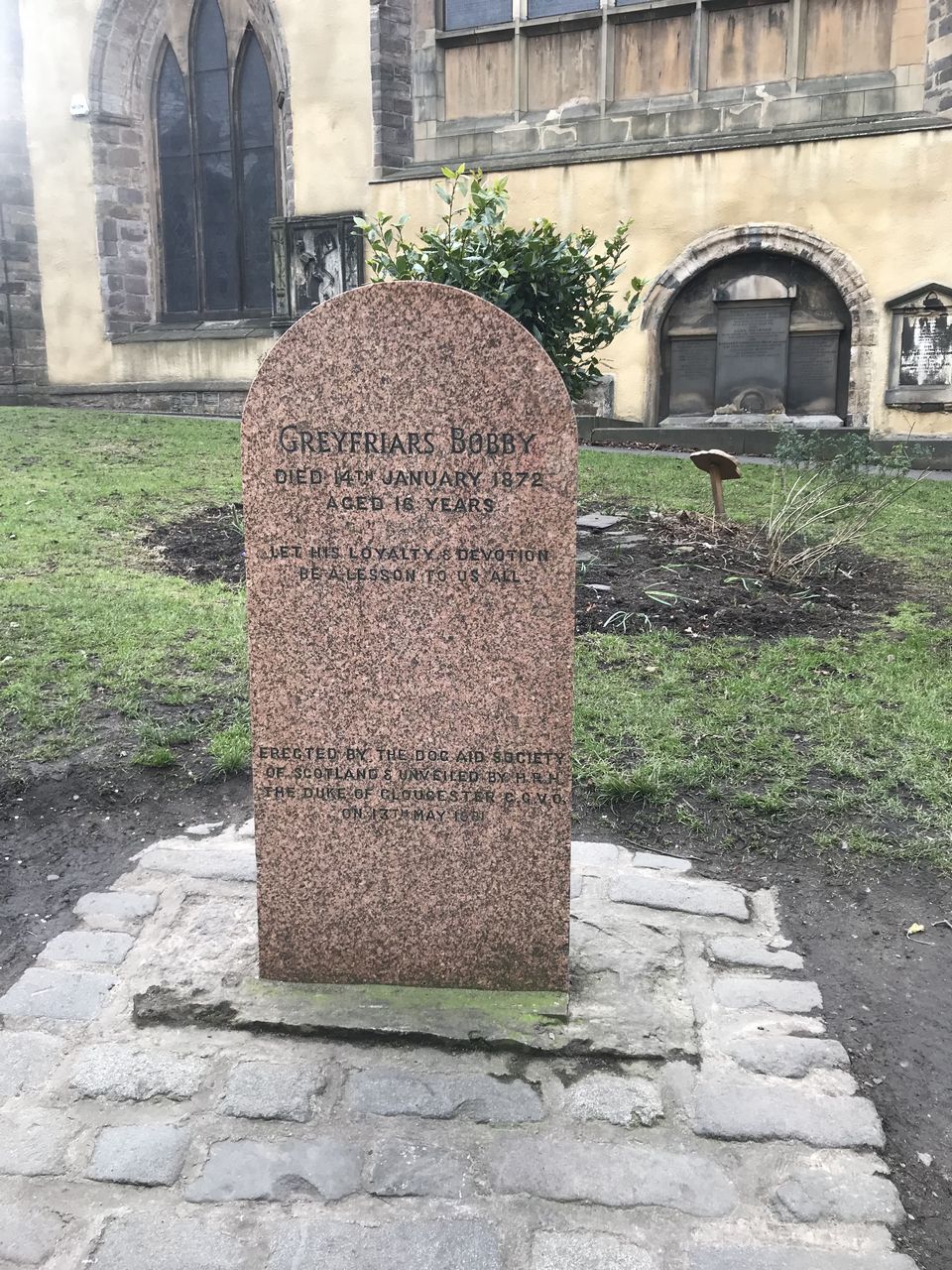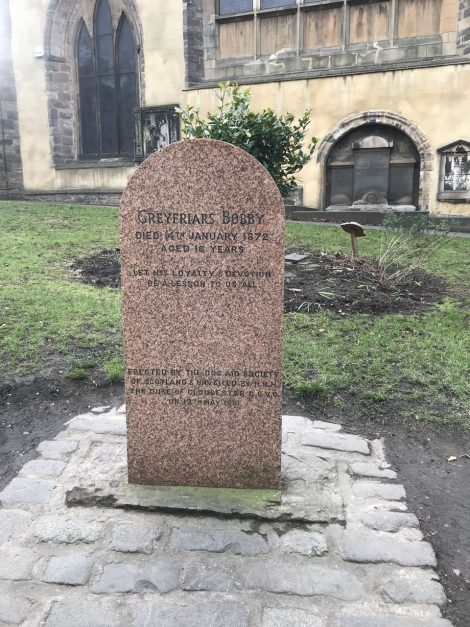 If you're into the scarier things in life, then sample one of Edinburgh's ghost tours.
There are many to choose from, and the one that includes going under the current streets into the vaults are reputedly the most harrowing ones most likely to incur a strange encounter.
Real Mary King's Close Tour is a good tour to explore the history of Edinburgh. It was voted Scotland's Best Heritage Tourism Experience.
Discover Edinburgh's history following the deadly plague epidemic to daily life dating back 400 as you explore Edinburgh's underground subterranean streets.
Journey through time and find out why the Close, once open to the skies and bustling with trade, came to be underground. An experience rooted in social history, this 1-hour character-guided tour also includes an immersive walk-through of the city's uniquely preserved streets and spaces, all located underneath Edinburgh's famous Royal Mile. Expect a truly unique glimpse into the city's past.
If that's not your style, instead opt for some live music.
Almost all the pubs on the Royal Mile offer live music seven nights a week, usually starting at 9pm.
Good areas for live music in Edinburgh
The Royal Mile, The Mitre, and The World's End are also good places for local live music, so you could just stay put after dinner and enjoy a few tunes.
Hours: Open 24 hours, but hiking not recommended after dark.

Cost: Food and tours vary by which option you choose.

Location: The Mitre and The Royal Mile pub on High Street of Royal Mile, The World's End on Canongate. Ghost tours usually leave from outside St Giles Kirk.

Tour Bus Stop: Edinburgh Tour stop 6 John Knox House for High Street and St Giles Kirk, and there or stop 5 Canongate for The World's End pub.
Whisky Experience – Learn how the whiskey is made at the only distillery located within the city.
Ghost Tours – Edinburgh is one of the world's most haunted cities and you must take one of the many Ghost tours on offer.
Recommended: The Double Dead tour through the underground vaults, as well as a graveyard.
Scotland's Parliament Building – Tours are available if you're interested to see how parliament works inside. Tours are free but you must book in advance.
Day 3 Edinburgh Itinerary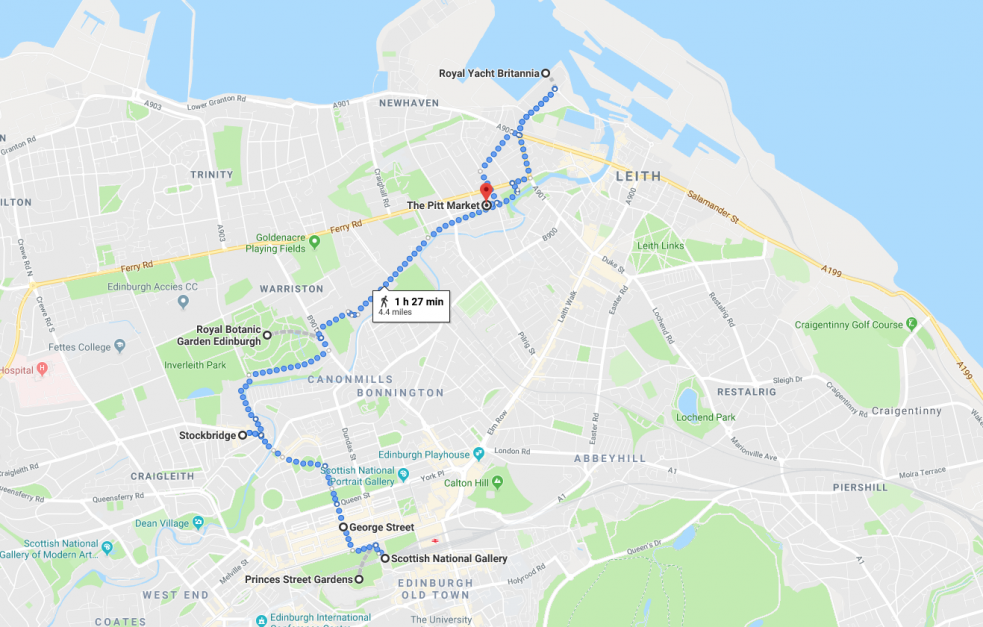 Click here for an interactive map!
The New Town and Leith
We'll spend our last day in Edinburgh visiting the New Town and heading down to the hip waterfront neighborhood of Leith.
19. Scottish National Gallery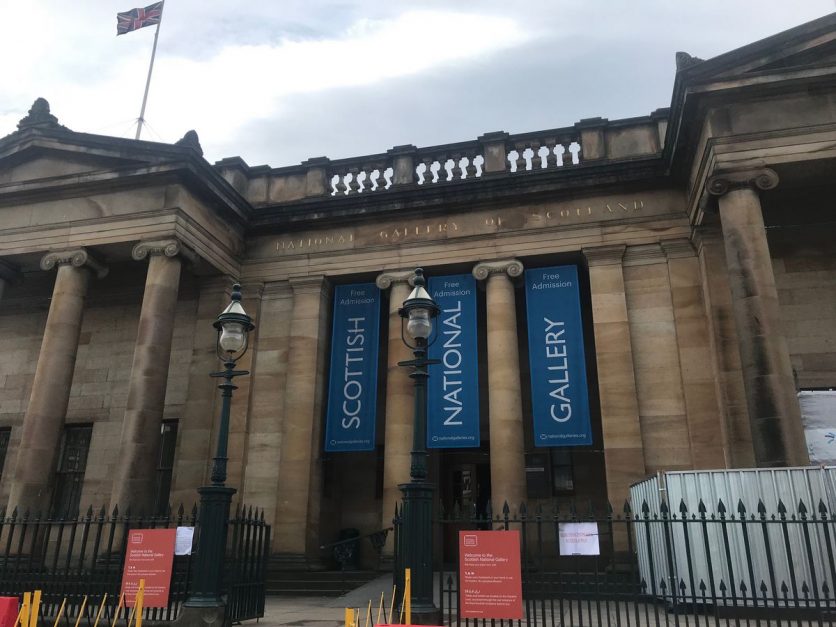 The Scottish National Gallery is my favorite gallery in the city.
It is a wonderful gallery as it has works by great Scottish artists including Henry Raeburn's painting of the skating minister and Edwin Landseer's Monarch of the Glen.
It has a huge amount of masterpieces by many European masters including Van Gogh, Monet, Manet, Gaugin, Cezanne, Rubens, and Canaletto.
This permanent gallery is always free.
Hours: 10am-5pm daily.

Cost: Free.

Location: The Mound, Princes Street.

Tour Bus Stop: Edinburgh Tour stop 11 for The Mound.
20. Princes Street Gardens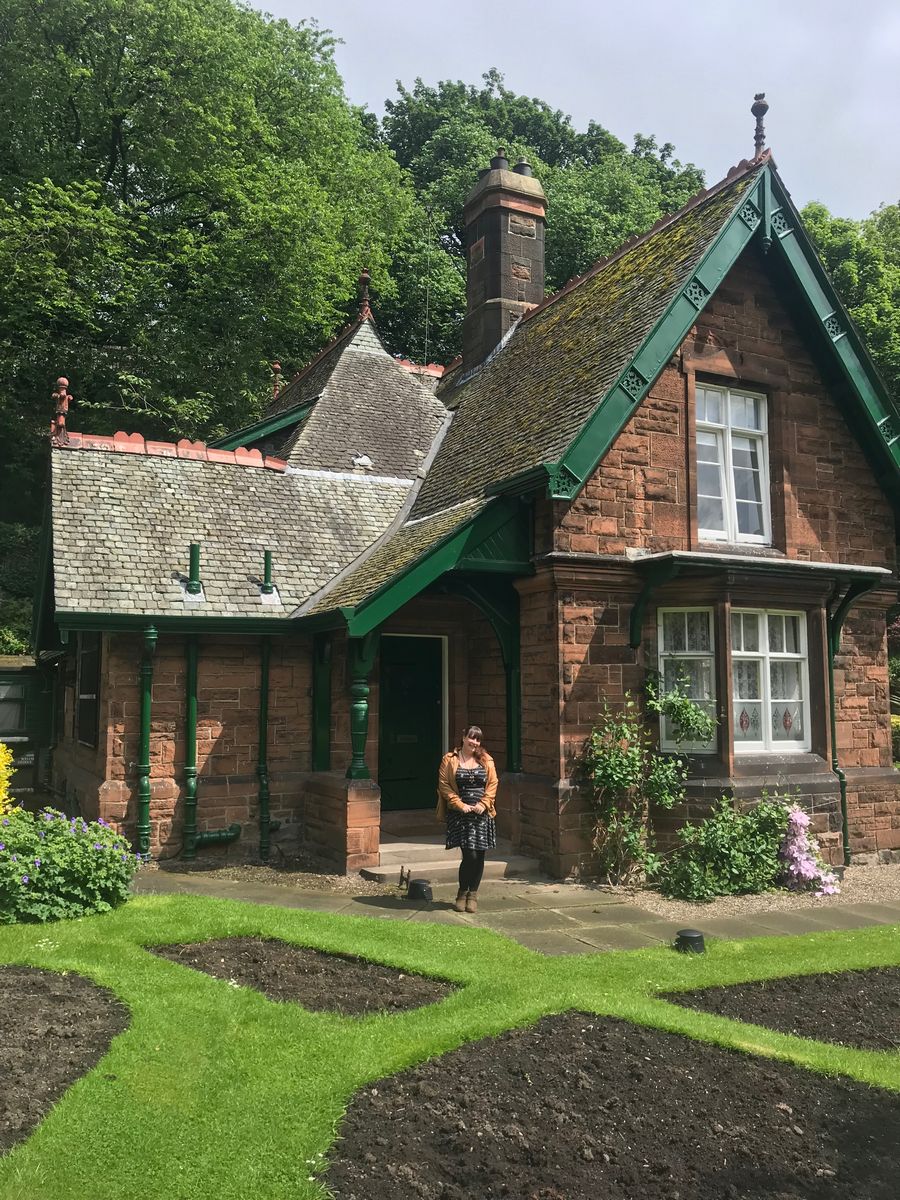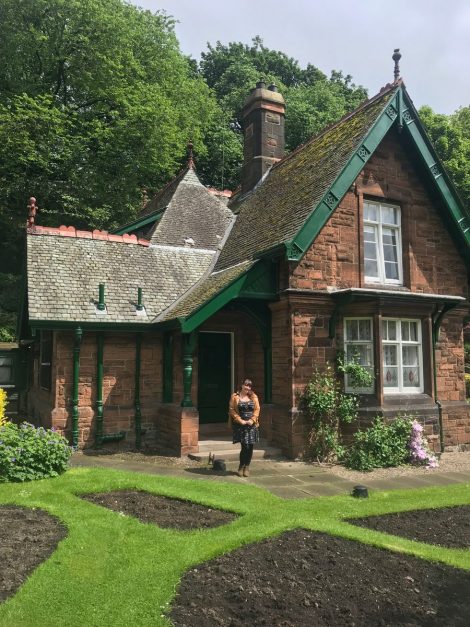 Princes Street Gardens stretch along the length of Princes Street. They were created when the New Town was built in 1726.
The gardens sit in a dip in the shadow of Edinburgh Castle, and were a lake, The Nor Loch (North Lake) before then.
Take a stroll around the gardens for some time away from people in this peaceful setting right in the city center.
The West end of Princes Street Gardens has several things to visit.
Things to see on Princes Street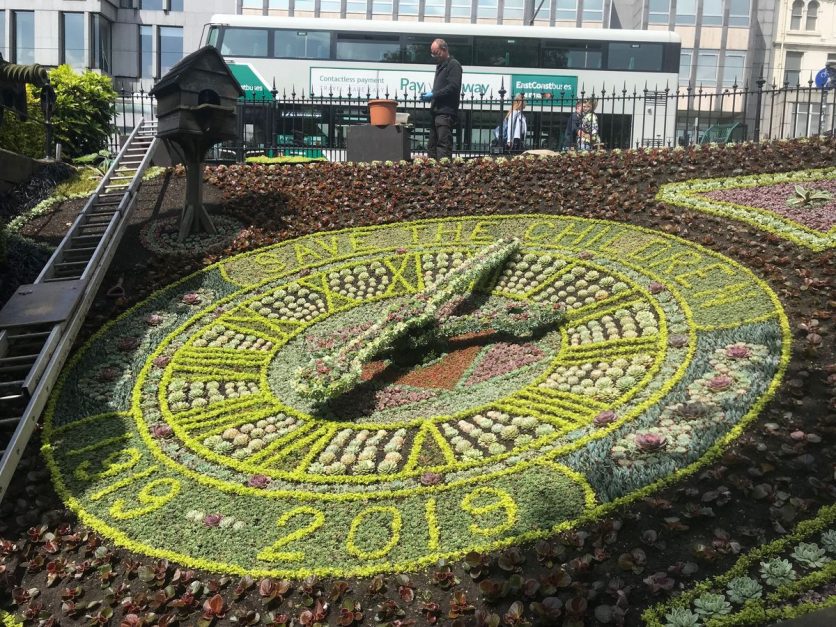 Floral Clock – Just behind the cottage is the floral clock. This is the oldest floral clock in the world, and has been remade twice a year (for summer and winter flowers) since 1903.
Gardener's Cottage – This Victorian Cottage was once the home of the gardener who tended the gardens.
Ross Bandstand – This bandstand (the second on this spot) was funded by Henry Ross, and has been used as a communal place for performances, Ceilidhs and concerts over the years.
Ross Fountain – The fountain has just been restored to its original look and glory of 1872 at a cost of almost £2 million.
The East end has some attractions too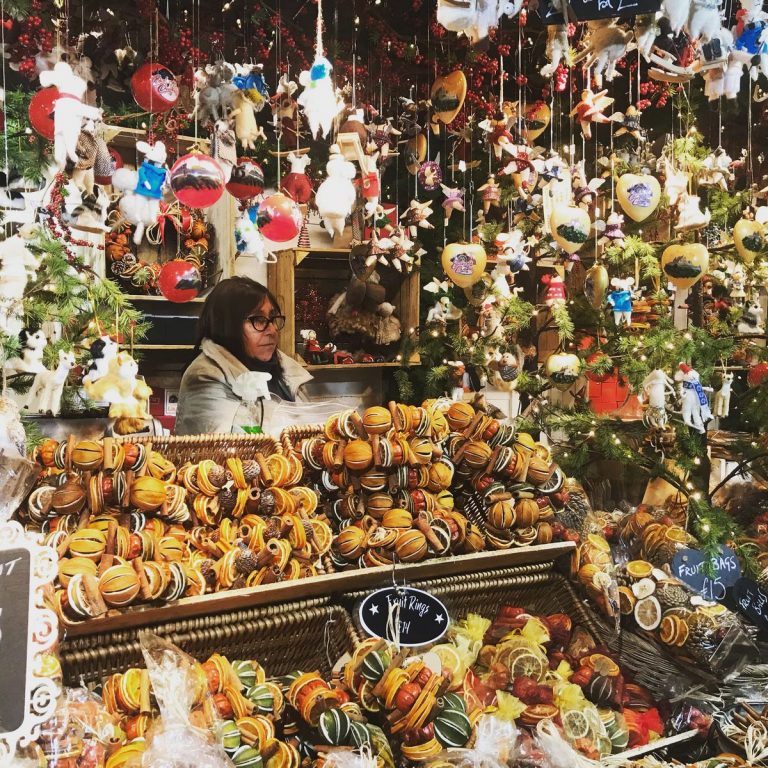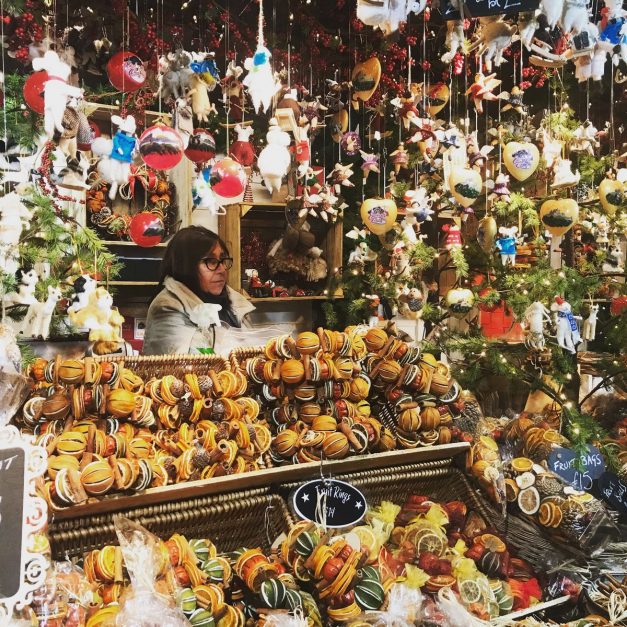 Christmas Market – From mid November until the end of the first week in January, the east end of the gardens plays host to a magical Christmas market.
Scott Monument – At the East end of the gardens is a huge 200ft and 6 inches, with 287 steps monument to Sir Walter Scott, one of Edinburgh's most beloved writers.
Hours: Gardens open 7am-10pm.

Cost: Free.

Location: Princes Street.

Tour Bus Stop: Edinburgh Tour stop 11 The Mound.
21. Shopping on Princes Street and George Street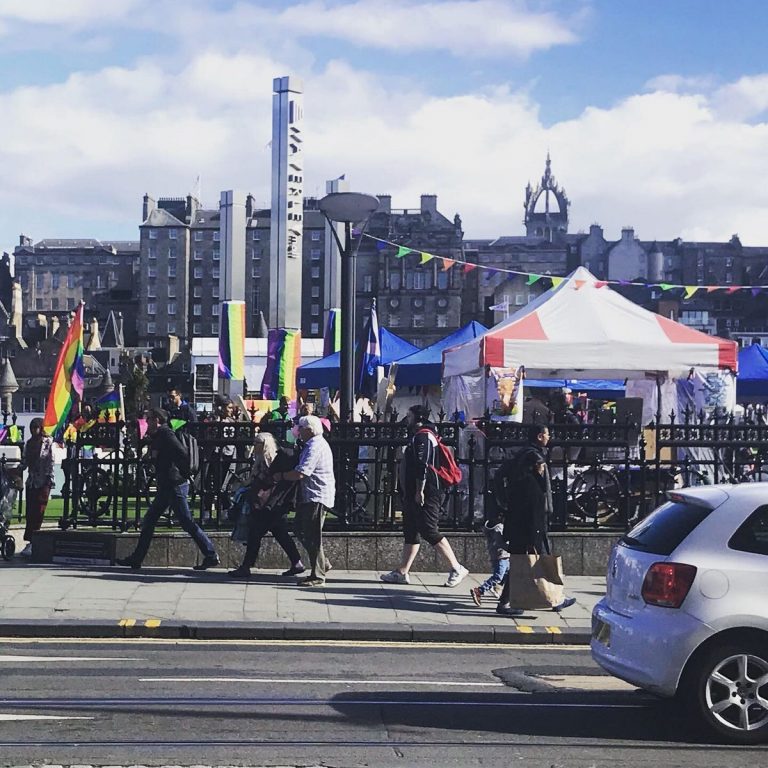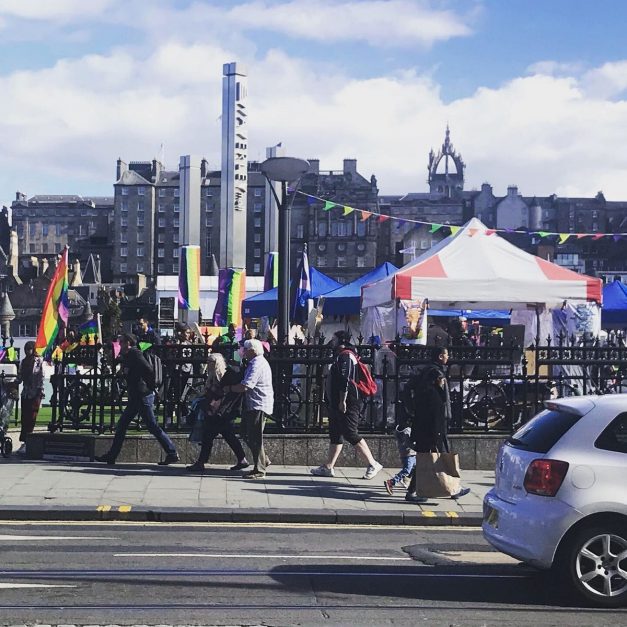 Princes Street is Edinburgh's main high street shopping area. The street extends about a mile and is directly opposite the Princes Street Gardens.
George Street is located parallel to Princes Street, behind from the gardens. This is the place to shop if you like designer stores.
This is the best spot for high end shopping in the city, with a Harrods shop at one end in St Andrews Square.
Hours: Shops 9am-between 6pm-8pm Monday to Saturday. Sundays they close between 5pm-6pm. Late night on Thursday have most stores opening until 9pm or 10pm.

Cost: Whatever you buy!

Location: Princes Street and George Street, New Town.

Tour Bus Stop: Edinburgh Tour stop 11, The Mound, or 13 Hanover Street.
22. Stockbridge lunch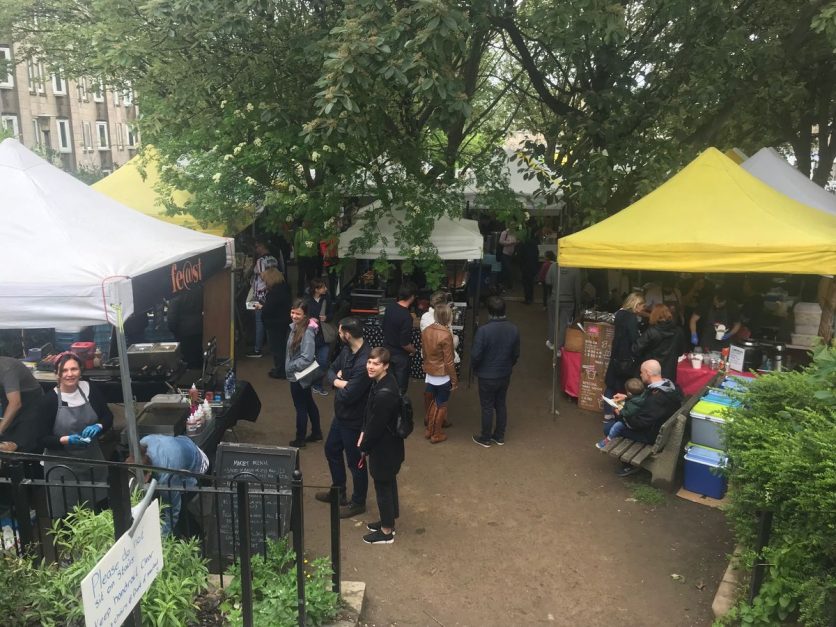 On our way down towards the Royal Botanical Gardens, we'll stop in lovely Stockbridge for lunch.
Stockbridge is one of the most elegant areas of Edinburgh. It is a village within the city full of beautiful Georgian and Victorian townhouses, fancy cafes, restaurants, bars serving artisan beer, and unique boutique shops.
If you can be here on a Sunday (swap your 3 day itinerary order if you like), then the place to be is the Stockbridge Market. This is my favorite farmer's market in the city.
Stockbridge has a plethora of great bistros and cafes to choose from, including Scottish food reinvented at the Scran and Scallie, romantic atmosphere at The Stockbridge Restaurant and Hector's gastro pub for hearty vegetarian fare.
Hours: Market Sundays 10am-5pm, restaurants, regular restaurant times, around 11am-10pm.

Cost: Varies depending on venue, but market lunch around £5-7 per person.

Location: Saunders Street, Stockbridge.

Tour Bus Stop: Edinburgh Tour Majestic Tour stop 2.
23. Royal Botanical Garden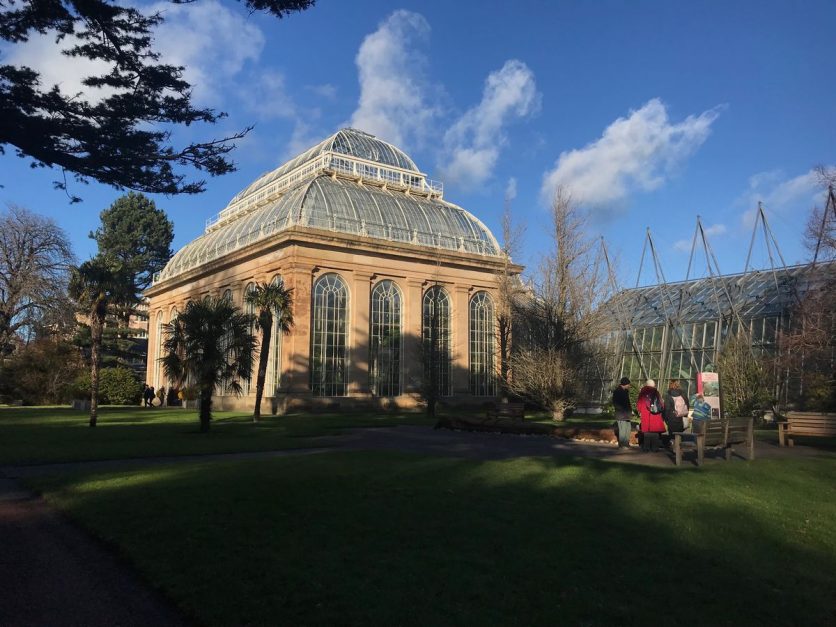 The Royal Botanic Gardens showcases nearly 17,000 species with about 34,000 plants over a 72-acre area, with plants from all over the world on display.
It is a beautiful place for a date, or just pause.
The Queen Mother Memorial Garden, Rock Garden, and Glasshouse are pretty highlights, and events are often held on the lawn in front of historic Inverleith House right in the heart of the gardens.
Hours: Daily 10am-5pm.

Cost: Free.

Location: Arboretum Place.

Tour Bus Stop: Edinburgh Tour stop 6.
24. Royal Yacht Britannia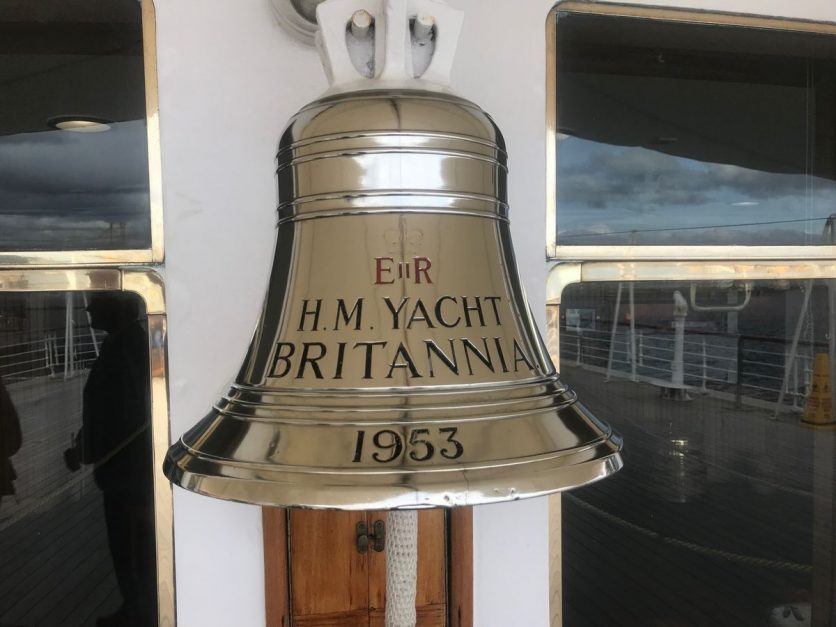 The Royal Yacht Britannia was the official Royal Yacht used by her Majesty the Queen.
It was built in 1953, loved and used for 44 years by the Royal family then decommissioned and opened to the public as a floating museum in 1997.
You can walk around where the Queen took her vacations.
Get your Royal Britania ticket and audio guide for just $20 USD. Free cancellation within 24 hours from activity.
You can even take a look in the engine room, medical office, and laundry to see how everything was run.
The audio commentary has many members of the royal family talking about their favorite rooms and aspects of the ship.
Hours: 9.30am-4.30pm.

Cost: £16.50, £14.50 senior/student, £8.75 under 18, free under 5.

Location: Ocean Drive, Leith.

Tour Bus Stop: Edinburgh Majestic Tour stop 7.
25. Leith Dinner and Music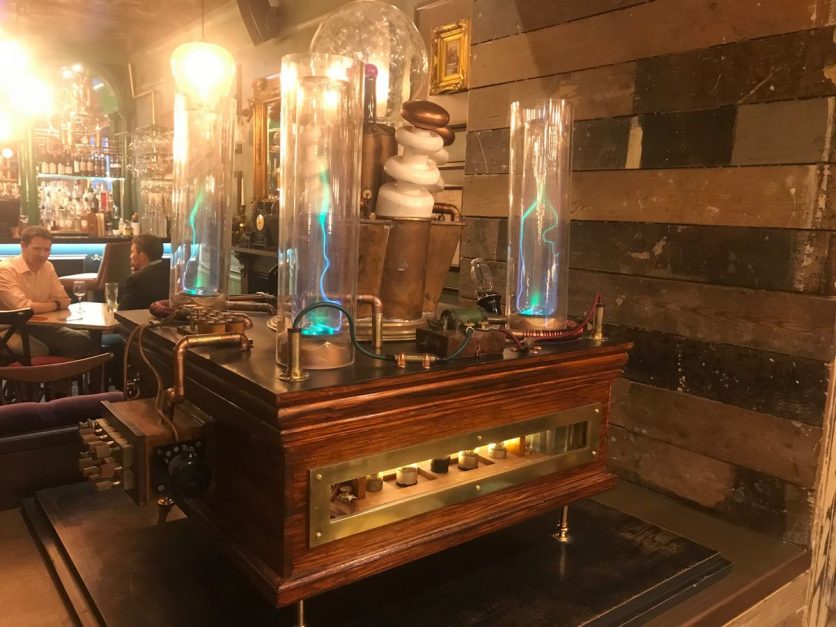 It's now time to visit the vibrant area of Leith, so this is where we'll spend our last evening.
If you are here on a Saturday or Sunday, head to The Pitt Market. This pioneering street food market is set up in Leith's industrial Pitt Street and is a new sensation.
Set in a huge warehouse with open-air and closed sections, the market is full of local street food vendors with high-quality local produce.
I just discovered this place last weekend and I am a fan!
Quirky Bar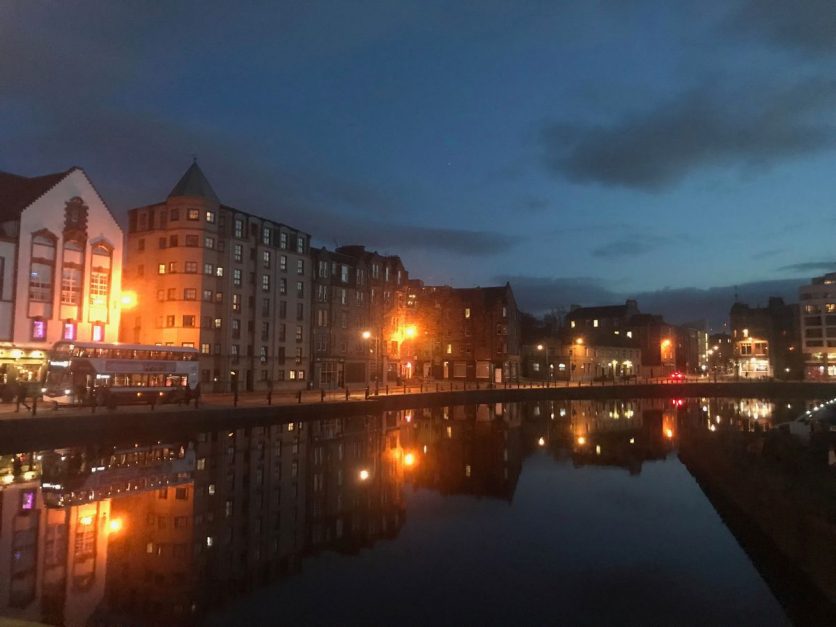 If you're not here on the weekend, instead head to Barologist, one of Leith's quirkiest bars.
Sumptuous décor and a varied gastropub-style menu with well-placed music make this a great spot for dinner and drinks to be set for the evening. Try the tapas, they're delicious!
Hours: The Pitt Market Saturdays 12pm-10pm, Sundays 12pm-8pm. The Barologist daily 11am-12am.

Cost: £2 entry fee to Pitt Market, food varies, around £5-10 per dish. Barologist starters £5-9, mains £7-15 most dishes, steak more, desserts £5-7.

Location: Pitt Street, Leith.

Tour Bus Stop: Edinburgh Majestic Tour stop 8.
National Gallery of Modern Art – Does tours of the main building, Modern Art One, and a smaller building. Check website for times and details.
GPS My City – Follow this self-guided tour of Stockbridge by downloading the map and app from their site.
Hidden Edinburgh: Dean Village Tour – Discover the joys of the Water of Leith and secrets of the picturesque Dean Village, one of the highlights along it, with this detailed tour.
Trainspotting Tour – Relive the lives of Renton, Begbie and pals with this fun tour of Leith, which incorporates part of the book, as well as giving you a well-informed history of Leith.
Well, there is my city Edinburgh!
Find Flight Deals to Edinburgh
Check out how cheap you can fly to Edinburgh below!
Edinburgh is a truly interesting city.
But as well as all the pretty history and art, it has a darker side. It has seen a lot of tragedy and strife and the people have come through it.
I think that's why it always keeps its sense of humor.
I know three days isn't enough to do a city such as this full justice to get to know it, but I hope this guide helps you get a good taster for the various sides to it, and makes you want to return for another trip.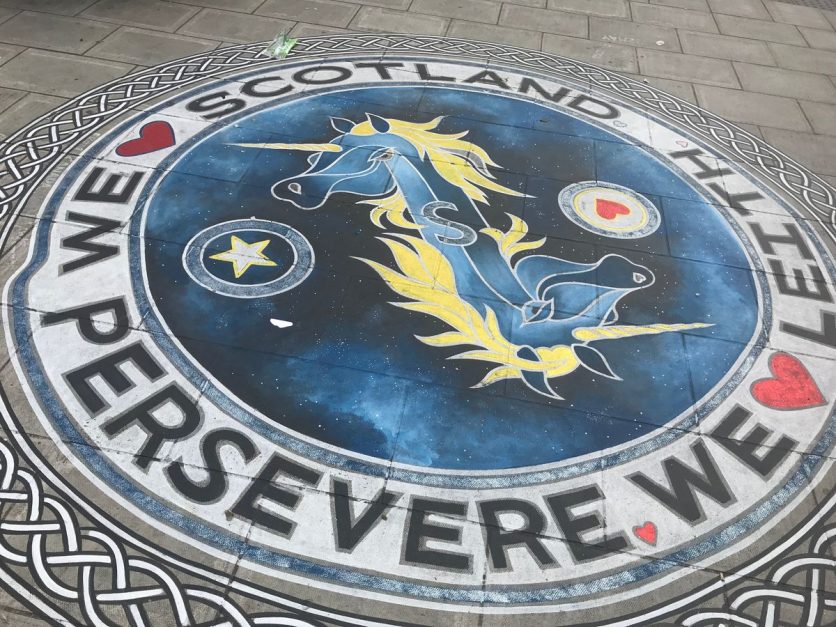 Edinburgh's own author Ian Rankin's thoughts echo my own about my home city:
"Edinburgh isn't so much a city, more a way of life… I doubt I'll ever tire of exploring Edinburgh, on foot or in print."
Edinburgh Itinerary Resources
Plan your Edinburgh Trip
Currency: e XE Currency Converter App.
When to Visit Edinburgh: Being in Britain, expect rain at any time of the year, or day, even if it was sunny when you left in the morning.
June to August are the best months for weather, but it is also peak season so expect high prices and more crowds.
Shoulder season is the ideal time in Spring and Fall for lower prices and pleasant weather.
Winters are cold, but you'll find the best deals.
Dressing in layers is always a smart move, and bring a small umbrella.
What to Pack: Packing for Europe
Eagle Creek Plug Adapter – This all in one adapter is all you need for Venice and other European and world travels.
International Data Roaming – Use KnowRoaming for unlimited data/cellular for $3.99 per day. Easy application sticks to your existing SIM Card. Save 50% using promoDDSave50
Tours: For Edinburgh city tours we use Get your Guide.
It's easy to book in advance and most tours have easy cancellation up to 24 hours in advance (check cancellation details before booking) and Get Your guide offers last minute booking too.
Where to Stay in Edinburgh
Wondering where to stay in Edinburgh?
Check out Karen's comprehensive breakdown of each neighborhood and recommendations for the best hotels.
Or you can click the links directly below.
Looking to plan a trip to Edinburgh? Pin this guide to Pinterest to save for future travel planning.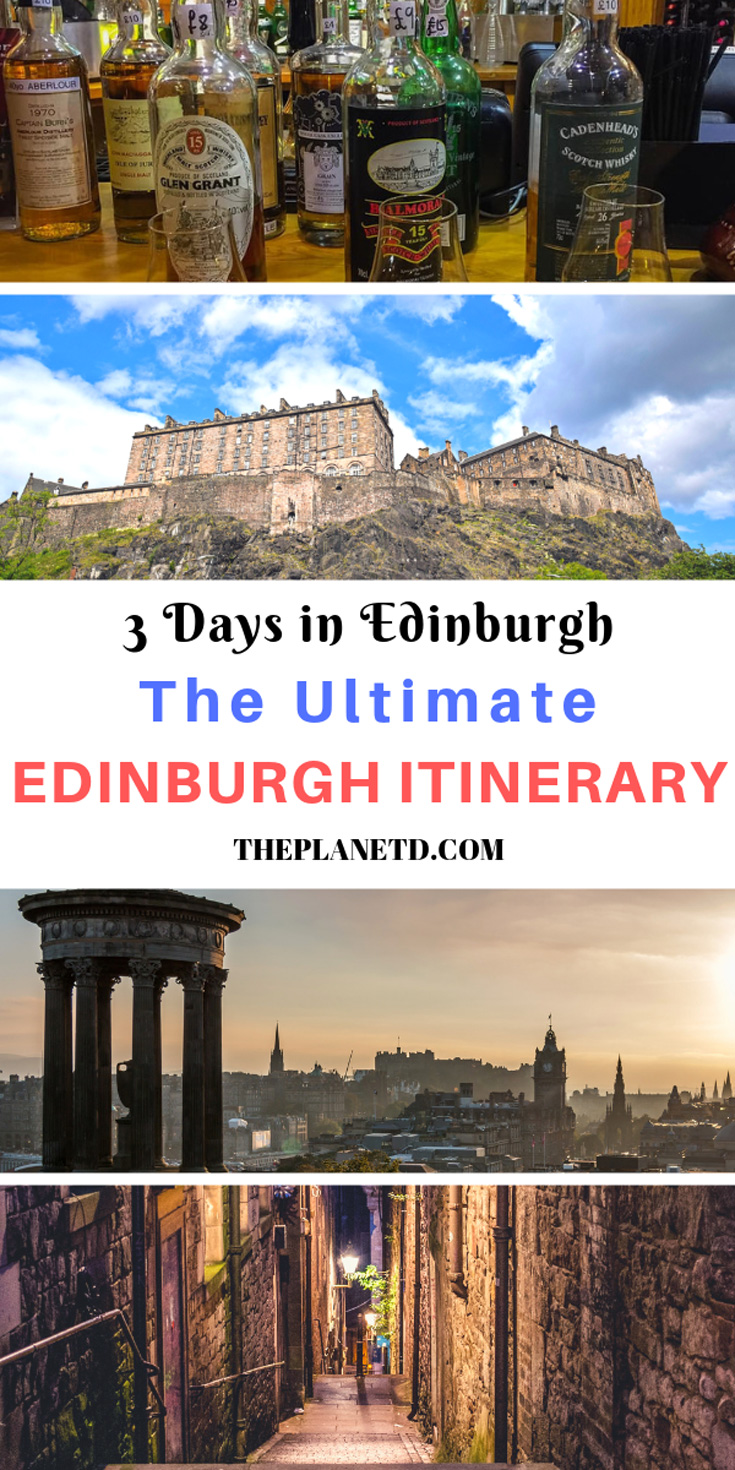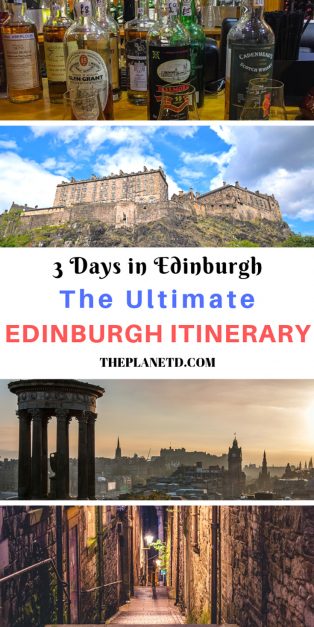 Karen is a local Edinburgh tour guide, and a regular contributor to The Planet D. If you'd like to contact her to arrange a private tour email Karen through her website. Her full bio is below.
Read More
The Complete Guide to the North Coast 500