While taking a road trip through Europe, the tiny country of Andorra was on our route back to Provence, France.
We hadn't heard of Andorra before this trip, but having the opportunity to add another country to our ever-growing travel list, sounded like a great plan. So we set our GPS to Andorra La Vella and learned a few facts about this small principality situated in the Pyrenees between France and Spain.
Fast Andorra Facts
Where is Andorra located?
Andorra is located in the Pyrenees between Spain and France.
Is Andorra a country?
Yes, Andorra is a country. It is officially a principality, which means it is a country governed by a Prince or Princess. (but the roles are honourary)
What is Andorra known for?
Andorra is known for tourism, particularly skiing as it has many ski resorts. And for its Duty-Free shopping.
Is Andorra Safe?
Andorra is one of the safest countries in the world to visit.
Facts About Andorra
It is amazing to hear how many seasoned travelers didn't know that Andorra is a country. Actually, it is amazing to find out how many people have never heard of Andorra. Yours truly included (before we visited of course).
Andorra Population: Andorra has a population of only 76,965 people, it has fallen since we visited. When we were in Andorra, it had 81,000 people.
Language of Andorra: The main language of Andorra is Catalan. It makes sense that the Andorra language is similar to northern Spain with its location in the Pyrenees.
But did you know that Andorra is the only country in the world where Catalan is the official language? I know that Catalonia has been trying to separate from Spain, but for the moment, Andorra has that distinction all to itself.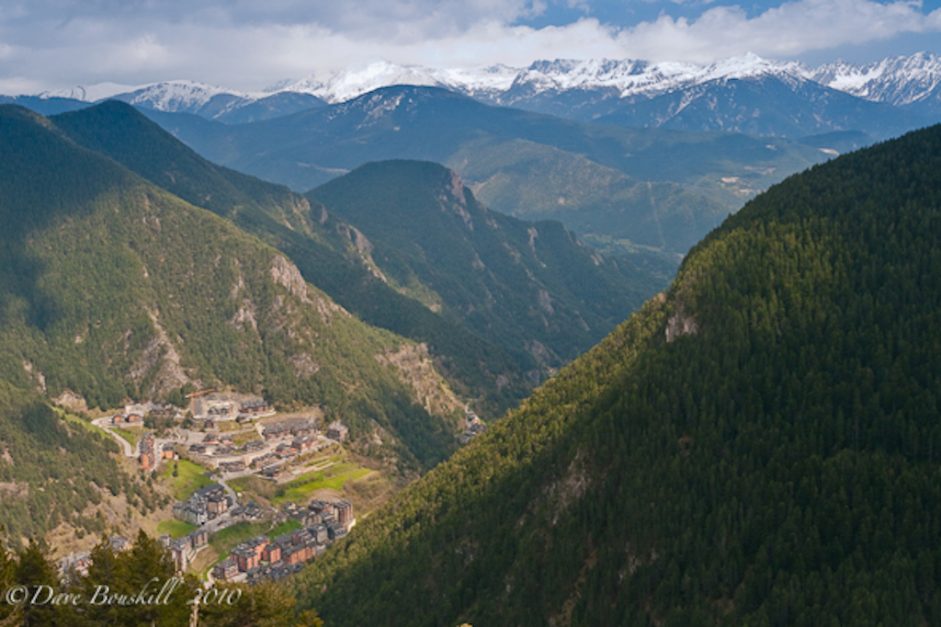 Andorra is old: It is surprising that not many people know of Andorra since it has been around for centuries.
In fact, Andorra is the 14th oldest country in the world dating back to 803 AD. Making Andorra 1216 years old!
Andorra is tiny: Andorra is only 468 Square km in total (180 square miles) but it is a very prosperous nation.
Andorra is Popular – 8 – 10 million people visit Andorra each year taking advantage of winter sports.
With 303 km of ski slopes reaching 2640 meters (8661 feet) high in the Pyrenees mountains, it is an ideal spot for skiing.
Our Time in Andorra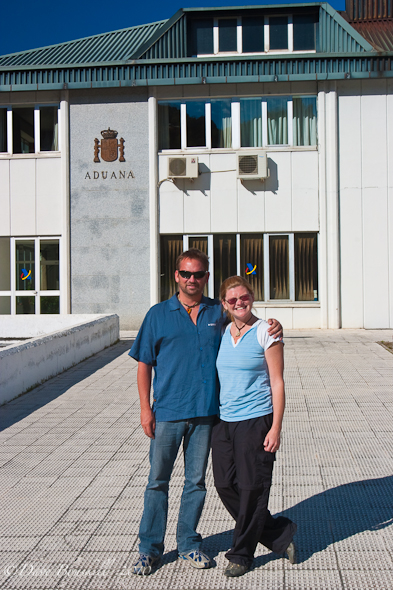 Rick Steves says to forget about Andorra. You can see the Pyrenees in France and have a better experience. But we disagree.
We love adding a new destiantion to our repertoire and Andorra felt different from Spain and France. So if you happen to be in the are, go for it!
You don't need a Visa or any special paperwork, it's easy to cross the border and visit Andorra.
The people here were friendlier and more helpful than both France and Spain and the scenery is terrific.
Get out of Andorra la Vella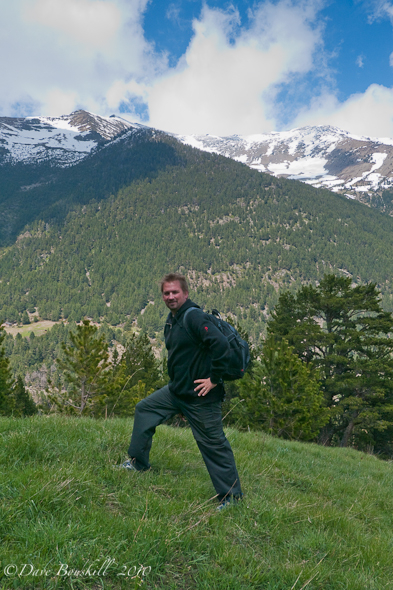 Andorra La Vella is the capital of Andorra, and here's a fun fact, it is the highest capital city in Europe. Its elevation is 1023 meters.
It is known for its duty-free shopping and tobacco making it a very busy hub with nearly 300 hotels and 400 restaurants.
We highly recommend getting out of Andorra la Vella. A lot of people visit Andorra! And it shows. Traffic is a mess and the streets are crowded.
Andorra's Tobacco History
Andorra once dominated the tobacco industry and it still grows a lot of tobacco. In fact, the people of Andorra are the number 1 smokers on earth!
It is a duty-free haven though, so the number of cigarettes sold, are probably to people not only living in Andorra but from all around Europe who cross the border for cheap goods.
Andorra isn't part of the EU, so you will go across a border when you enter and exit. We were stopped on our way out of Andorra to ask if we had anything to declare.
We didn't buy anything as we spent our time hiking in the hills.
Check out interesting laws from around the world
Hiking Andorra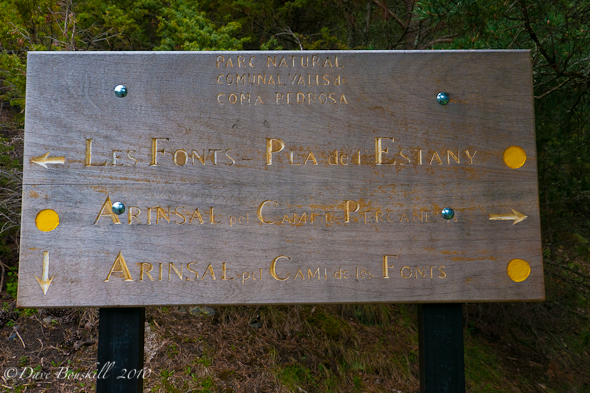 There are more than 60 different hiking routes through Andorra's three different nature parks ranging in difficulty and elevation gain.
It can be overwhelming to choose and you can get a hiking guide from the tourism office for €6.
Thanks to the friendly clerk at our hotel, we had so much information on hiking in Andorra that we didn't even need to go to the tourist information office.
The people of Andorra are very friendly and helpful.
He told us that Coma Pedrosa in Arinsal was the hardest and the best trek in Andorra. So, naturally that is where we went.
Hiking Andorra's Coma Pedrosa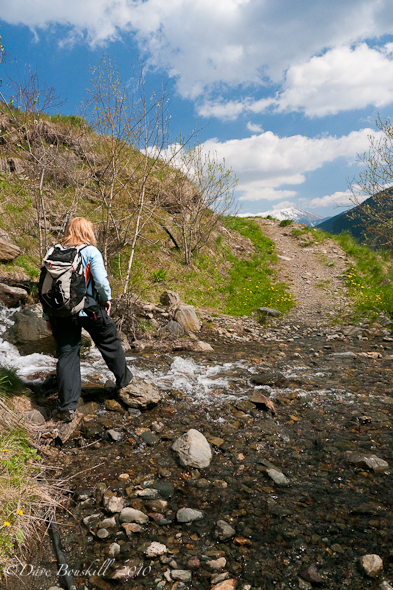 We followed our GPS to the town of Arinsal some 10 km from Andorra Vella to the trailhead of Coma Pedrosa.
After a couple of stumbles of stopping at the wrong parking lot and only going through one covered bridge instead of two, we found our way to the path.
It was a fun hike up the mountain with very pleasant views.
There is nothing that makes Dave and I feel more alive than climbing up something.
We made it to the top of our route and enjoyed our panoramic view.
If we had more time, we would have definitely done one of the hut-to-hut climbs in Andorra.
Hiking Hut to Hut in Andorra
Throughout the hills of the Pyrenees, there are little huts that you can stay in if you decided to hike in Andorra.
Andorra is famous for its six long-distance trails known as the Grandes Randonnees.
These huts are free to use for those taking on the challenging trek. They were once farmers storage for cattle, but today they are open for hikers.
Our climb up "Coma Pedrosa" was a lot of fun, being a steep trail crossing rivers and going through forests and loose rocks.
We hiked up quickly and made it to the house with plenty of time to spare before the sun went down.
The Free Huts of Andorra
We were surprised to see that the doors were locked to the hut when we arrived.
We had read that you can stay at these houses in the hills for free all year long.
They have beds and fireplaces and they are specially kept for trekkers hiking through Andorra.
Perhaps, it was because we were in-between seasons.
We didn't find anything about having to book in advance but found out later that you need to book them in advance in town to pick up the keys.
The End of the Day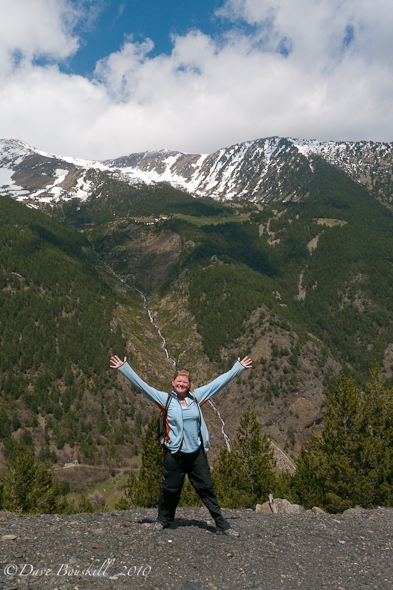 We were on our way down at sunset when we crossed paths with a local man walking up talking on his cell phone smoking a cigarette.
This country of Andorra is strange. Does everyone go out at dusk and decide to climb a mountain in a dress shirt and shoes with a cell phone in hand?
Where was he going at this time of night?
We didn't stop to ask. The sun was setting and we were on our way back to enjoy the city.
Southern Europe's Largest Spa Complex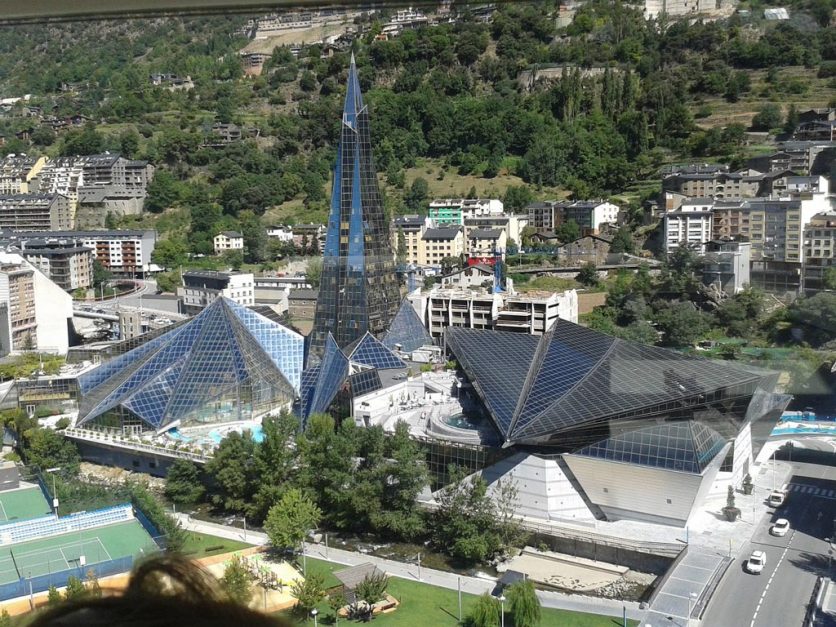 Andorra La Vella is busy and hectic, it's no wonder the community is so active getting out to nature for skiing, downhill mountain biking and hiking followed by many zen experiences. One in particular at Southern Europe's largest spa complex.
The Caldea Spa is fed by thermal springs rich in minerals. The massive complex has a futuristic design offering massage treatments for as low as €20.
Thermal springs can be found all around Andorra making it one of the largest spa getaways in Europe.
Even our Ibis Hotel has a Turkish spa, hot tub, swimming pool, and sauna. Not bad at all!
Check out TripAdvisor for more Andorra Hotels
It was pure heaven to go for a hike and then head to the spa at the end of the day.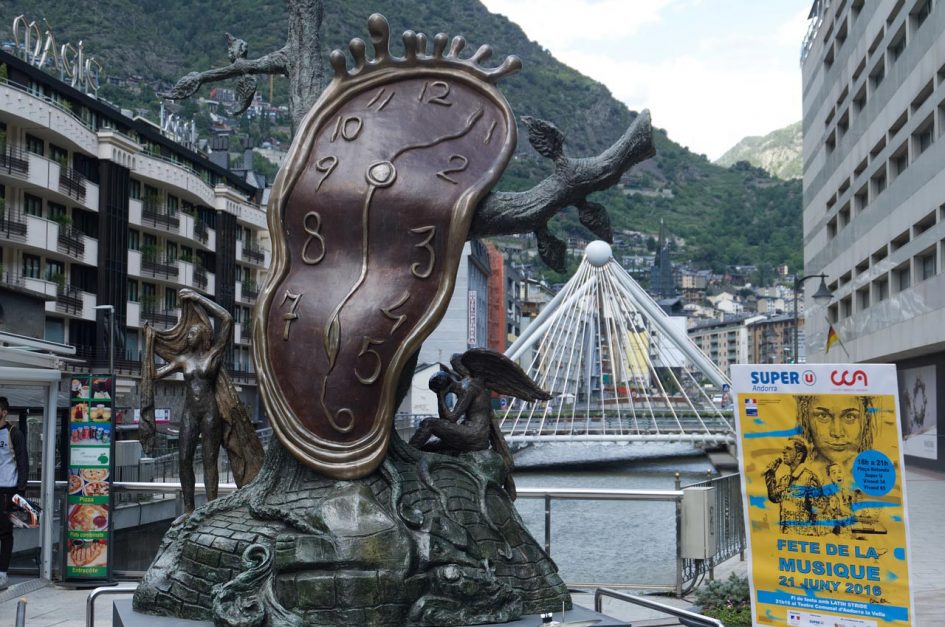 After a few days in Andorra, we give it Two Thumbs Up.
It looks like an excellent ski community so we must go back to hit the slopes!
Still wanting to know more about Andorra?
Things to do in Andorra
Go to the Spa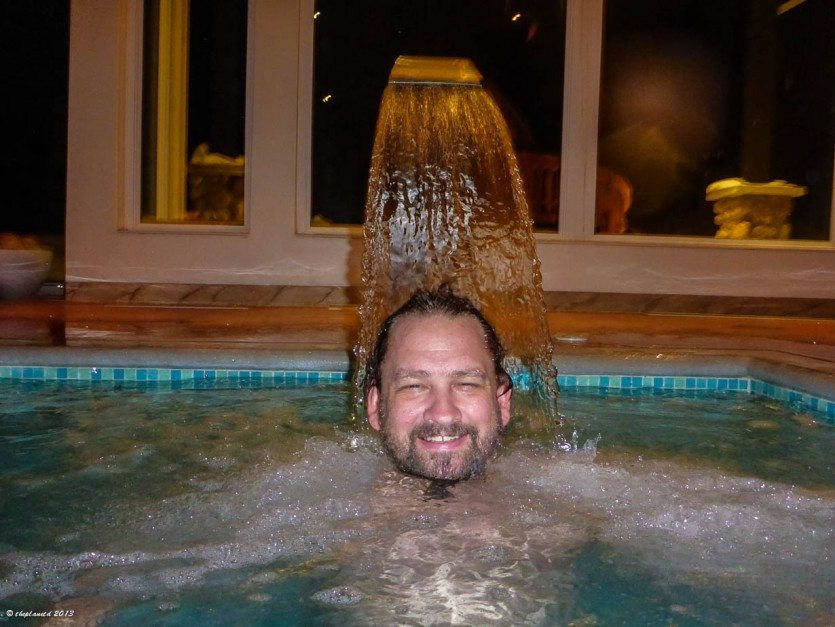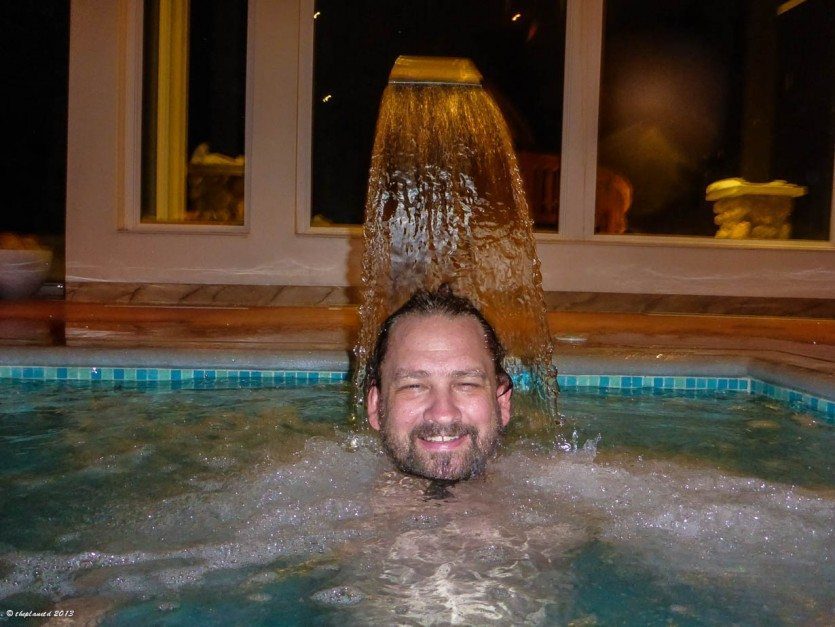 Andorra is a spa lover's paradise and many hotels have spas in the resort. Other places to go to the spa beside the Caldea Spa are The Sports and Wellness Mountain Spa, Inuu which is attached to the Caldea Spa, and several hotel spas that you can enter with a fee.
Check out TripAdvisor for luxury hotels with wellness spas.
The Andorra spas follow a circuit of hydrotherapy pools and are modeled after a Turkish bath. It is definitely something you must do when in Andorra.
The healing waters must work some magic, Andorra has one of the world's longest life expectancy rates.
Hit the Slopes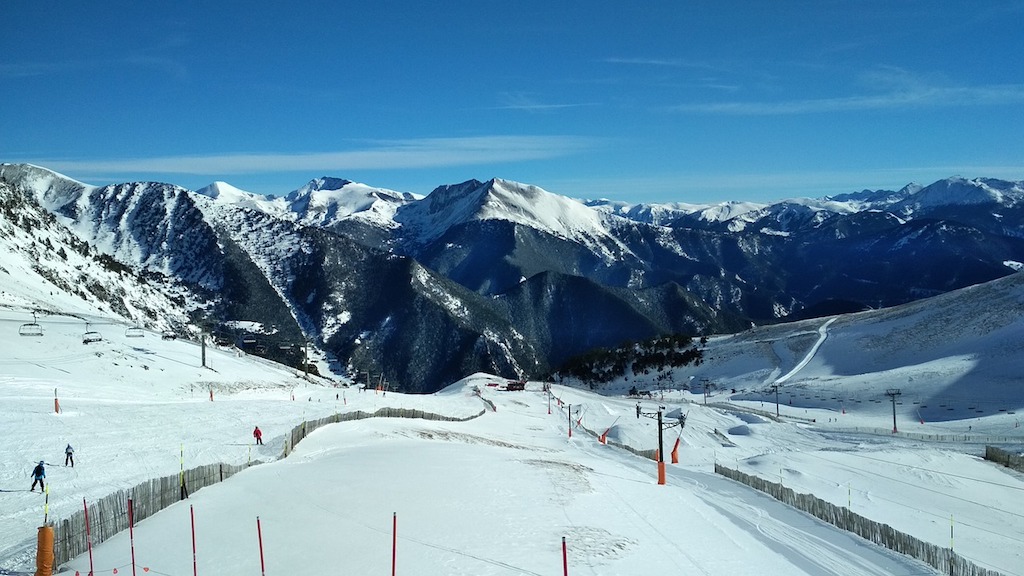 We weren't there during ski season, but it is one of Europe's premier ski destinations. If you love skiing or snowboarding, this is the place to go!
Andorra Ski resorts are considered the sunniest in Europe creating an ideal atmosphere for hitting the slopes.
There are two ski resorts in Andorra. Grandvalira and Vallnord can move 160,000 people per hour and between the two of them have a combined total of 350km of trails.
It's no wonder, it is a hot spot for skiing.
Mountain Biking
When the ski slopes close, the biking trails open and Andorra has a lot of mountain biking options from beginner trails to expert downhill courses.
Mountain biking tours can also be booked in Andorra where you can rent your gear, and have a guide take you through the backcountry.
If you are looking for something unique to do, check out one of the many bike shops in Andorra La Vella.
Apres Ski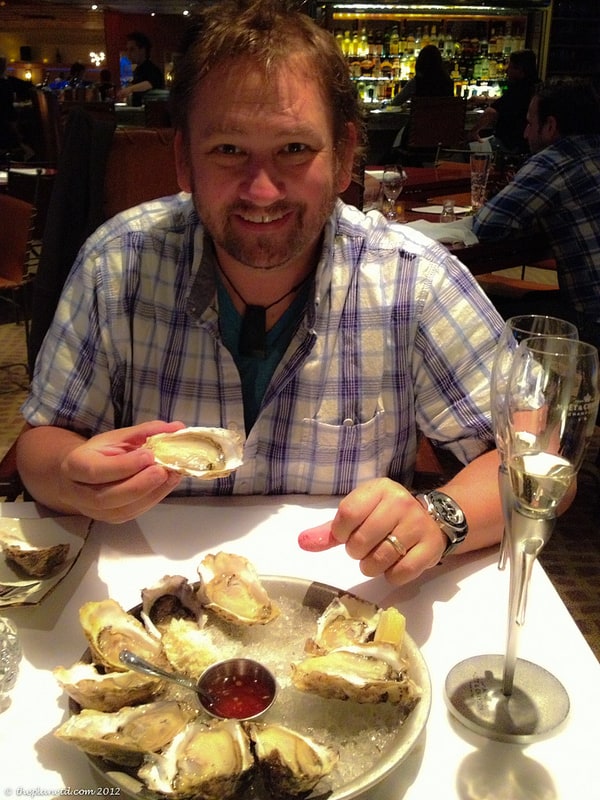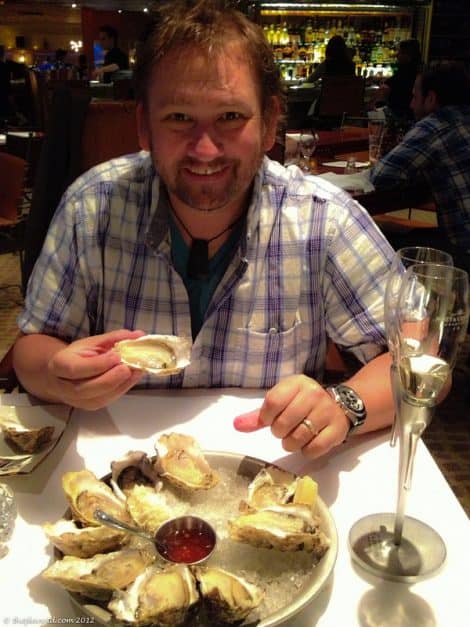 Andorra is a ski town, so there are plenty of restaurants and bars to enjoy an after-ski or mountain biking cocktail.
Check out the bars on Avenue de Sant Antoni in La Massana or anywhere downtown Andorra la Vella is an option.
But also, like ski resorts around the world, the slopes themselves have a great Apres Ski culture. So choose your accommodation wisely.
Explore Andorra's Churches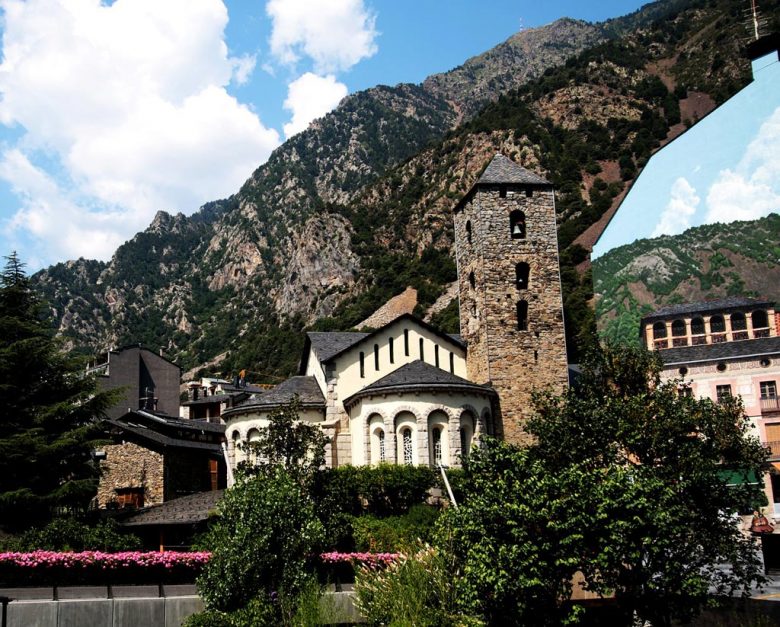 As we said above, Andorra is an old country and there are plenty of historic churches to visit. Isla Santa Coloma has a lovely mountain setting.
Sant Joan de Caselles is another must-visit church if you want a taste of Andorra Cultural heritage.
And the CS Santa Coloma is a structure dating back to the 10th century. Being situated in the valley of the Pyrenees, the stone churches make for very scenic views.
Andorra Shopping
Andorra is a duty-free haven meaning it is filled in luxury brand outlets. Centro Commercial and Pyrenees Andorra. But there is plenty of shopping to be found all around Andora La Vella.
The best things to buy in Andorra are electronics, camera gear, jewelry, and luxury bags. Cigarettes and Alcohol is also a bargain in Andorra.
Museums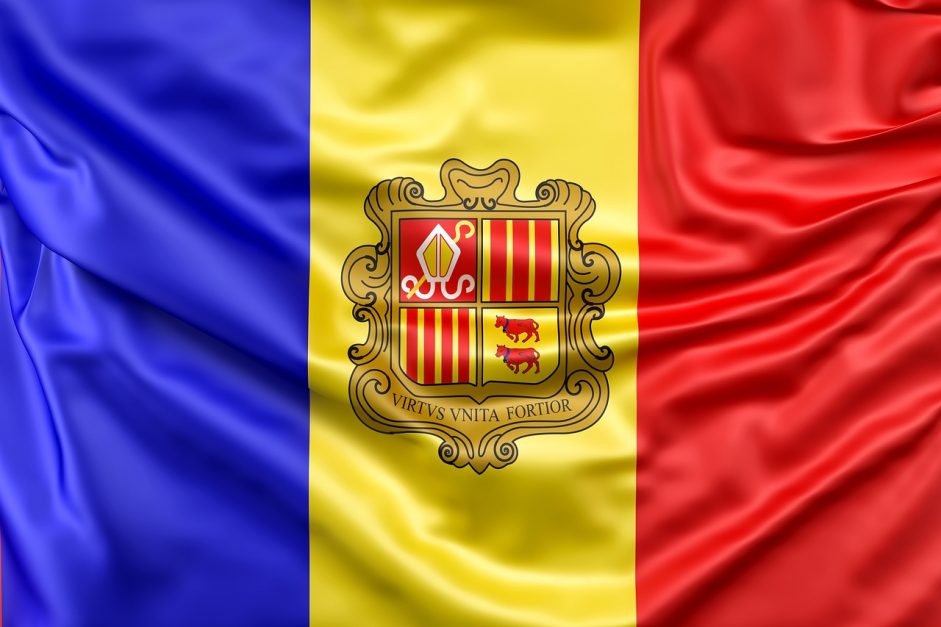 Andorra has some interesting museums to visit on a rainy day. Here are a few notable ones to visit.
Tobacco Museum – Andorra's main export is tobacco and this museum shows how grown, dried and it is made.
World Champions Museum – Formula One will get a kick out of this private collection of racing memorabilia.
Casa de La Valle – This building was the seat of parliament for more than 300 years.
Perfume Museum: It makes sense that Andorra has a perfume museum since it sells so much in duty-free.
Getting to Andorra
Andorra does not have an airport, therefore you will have to fly into France or Spain to reach Andorra and then drive across the border.
We recommend renting a car and exploring Andorra that way.
Otherwise, you will have to take a bus.
Barcelona and Girona are good options for Spain and in France, Carcassone handles budget international flights and flights from Paris. Another good option is to fly into Toulouse-Blagnac international airport.
But we recommend going to Andorra when you are traveling through Europe since it is quite difficult to get to.
I am not sure Andorra warrants a trip on its own, but if you are road tripping through Europe, be sure to make a detour to see this tiny principality.
It is also a popular day trip from Barcelona, but if you are on a time limit, you might want to skip it as traffic can be horrendous entering Andorra.
Plan Your Andorra Trip
You do not need a visa to enter Andorra if you are a citizen of the EU, USA, UK, Canada and Australia.
We drove to Andorra using our Canadian driver's license.
Andorra uses the standard European voltage for electricity of 220V at 50 Hz. We suggest a world adapter.
WiFi is available in hotels in Andorra.
We use KnowRoaming for roaming and data. Just $3.99 per day Unlimited data. PlanetD readers receive an extra 50% off using promo code DDSave50
Getting Around Andorra – we recommend getting a car.
Cycling is also popular in Andorra, but it is located in the mountains so be prepared for climbs and high altitudes.
Andorra Tours
We use Get Your Guide for day tour and city tours. We suggest these tours from Barcelona to Andorra
Read More
The Remarkable Views of San Marino
Spa Rimini – Sometimes a Couple's Gotta Relax
Sizzling Santorini: The Sexiest Stop in the Greek Islands
Photo credits:
Image by
Tomasz Hanarz
from
Pixabay
Image by
jribes
from
Pixabay
Image by
Alexander Lesnitsky
from
Pixabay
Image by
Anne & Saturnino Miranda
from
Pixabay