Happy 4th of July!!!
This is America's Day! It was on July 4th 1776 that The United States became an independent nation. Independence Day is a time to break out the old barbecue, stock up on fireworks, eat a lot of hot dogs and drink a lot of Budweiser Beer.

Hot dogs and fireworks may sound like strange things to mention, but after doing some research on Independence Day , we found out that hot dogs and fireworks have a lot to do with America's holiday.
There are a lot of other quirky facts about July 4th as well. Check them out below!
Fun and Quirky July 4th Facts
July 4th is the United States National Day most patriotic day of the year.
With red white and blue blowing in the wind, Americans celebrate in their backyards and get together at night for exciting fireworks displays all over the country.
It's pretty similar to Canada's July 1st celebration. Our patriotic celebration happens just three days earlier than our neighbours to the South.
The first weekend in July is a big one in North America.
There's a fact for you – Canada and the US both celebrate long weekends together in July.
Independence Day Facts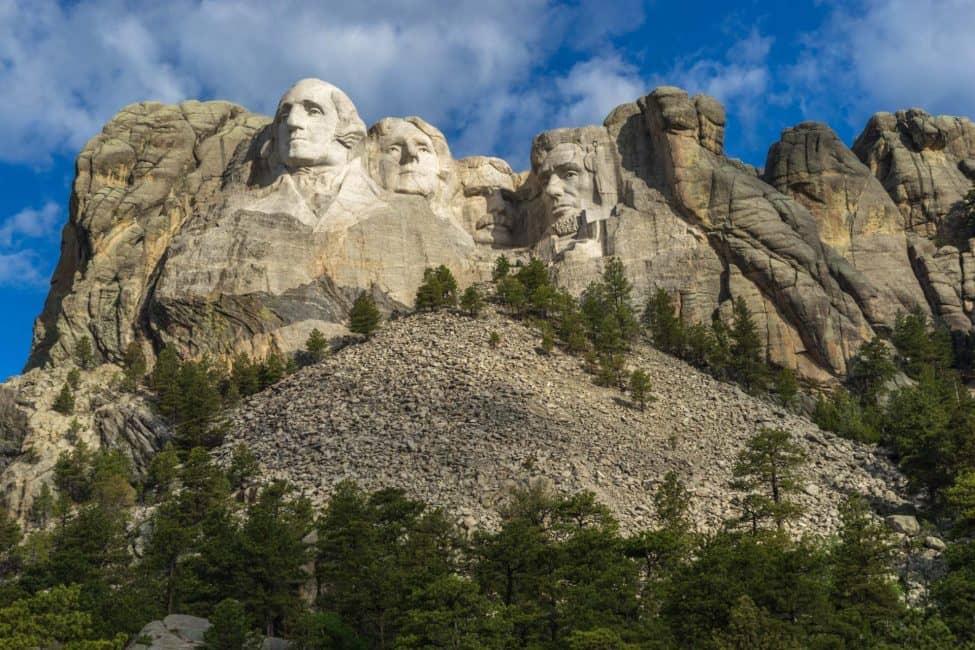 1. Three Presidents Died on July 4th.
Thomas Jefferson – Jul 4, 1826
John Adams – July 4 1826
James Monroe – July 4, 1831
2. Two Presidents Died on the Same Day – July 4.
Both John Adams and Thomas Jefferson signed the Declaration of Independence and both died on the same day. Weird.
3.  Born on the 4th of July
President Calvin Coolidge was born on July 4th 1872, putting him forever into the history books.
Tom Cruise starred in the movie Born on the Fourth of July; that really has nothing to do with Independence Day, but the title works for this post. His birthday is July 3rd. Hmm.
4. Fireworks
Each year Americans light about 200 million pounds of fireworks! And most of them are imported from China – $247,100,000 worth. 
5. Could have been a Turkey instead of an Eagle
Benjamin Franklin wanted the national bird to be a Turkey. He said the bald eagle is a bird of bad moral character, the turkey is a more respectable bird. Luckily, he lost the vote.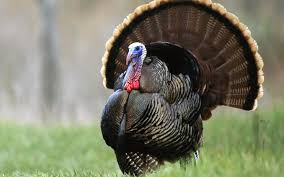 6. Road Trip
The First week of July is typically the busiest travel week of the year in the United States.
7. More Coincidences
Future President's John Adams and Thomas Jefferson both signed the Declaration of Independence. And yes, they are the guys that both died on the same day.
8. Philippines celebrates July 4 after Independence from the United States
Ironically, on July 4th, 1946, the Treaty of Manila was signed in the Philippines giving them independence from…The United States.
9. Mount Rushmore
There are 4 Presidents on Mount Rushmore: George Washington, Thomas Jefferson, Theodore Roosevelt and Abraham Lincoln. Thomas Jefferson Signed the Declaration of Independence.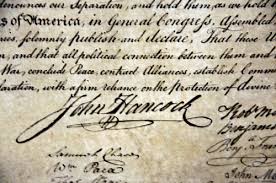 10. Sign Your John Hancock
The Term "Sign Your John Hancock"  comes from an actual guy named John Hancock. He was the president of the Continental Congress and one of the signers of the Declaration of Independence.
11. Hot Diggidy Dog!
The favourite food for the 4th of July is the Hot Dog. America consumes about 150 million hot dogs on this date. (poor little piggies)
12. Movies and July 4th
The Biggest Blockbuster movies of the year open on Independence Day weekend. This year it is not Independence Day Resurgence. It bombed, don't bother going to see it. Tarzan is the big blockbuster this weekend. I have no desire to see that either. Bring back Will Smith please. He is king of the Independence Day openers with five out of the top 20 hits opening on this date in history.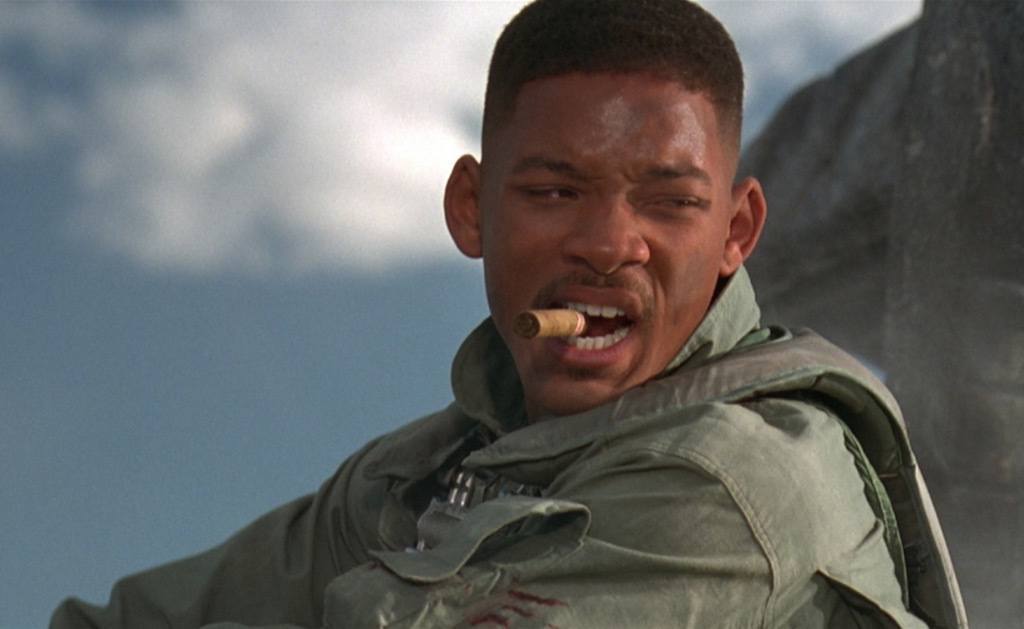 Some Notable July 4th Weekend Movie Openings. 
Independence Day starring Will Smith
Spiderman 2
War of the Worlds
Men in Black I – Will Smith
Men in Black II – Will Smith
Hancock – Will Smith
Terminator 3
Twilight Eclipse
Wild Wild West – Will Smith
Note: Will Smith stars in five of the top 20 Independence Day Movies
13. So what is Independence Day
Independence Day celebrates Americas Independence from Britain. The Declaration of Independence was signed on July the 4th, 1776.
14. It Could Actually be a Lie
It is widely believed that the Declaration of Independence was actually signed nearly a month after its adoption, on August 2, 1776. Only John Hancock, Charles Thompson, signed it on July 4. The rest of the 56 delegates signed nearly a month later.
Do you have any fun Independence Day Facts? What is the biggest patriotic celebration in your country? Is it a long weekend for you too?
Read Next: The Gateway to America, Ellis Island