It's our favorite time of the year when the leaves change, the temperatures cool, and pumpkins and Jack-o-lanterns make their returns to front porches. It's Halloween weekend baby! And while we can't yet travel the way we used to, we can still plan for the best Halloween scare next year.
Many countries have started to embrace the North American tradition of dressing up in costumes for Halloween but Halloween has a long history of honoring the dead. In fact, Halloween originated in Ireland more than 2000 years ago when the ancient pagans held the Samhain festival on the day the dead would return to walk the Earth.
Places to go for Halloween
As we look forward to the Halloween season, we thought we'd help with your next new theme – The Best Places to Go for Halloween.. So, turn off the lights, grab yourself a cozy blanket and get ready to take a tour around the world with these ideas for the scariest and creepiest destinations to celebrate Halloween.
1. Dublin and Derry – Ireland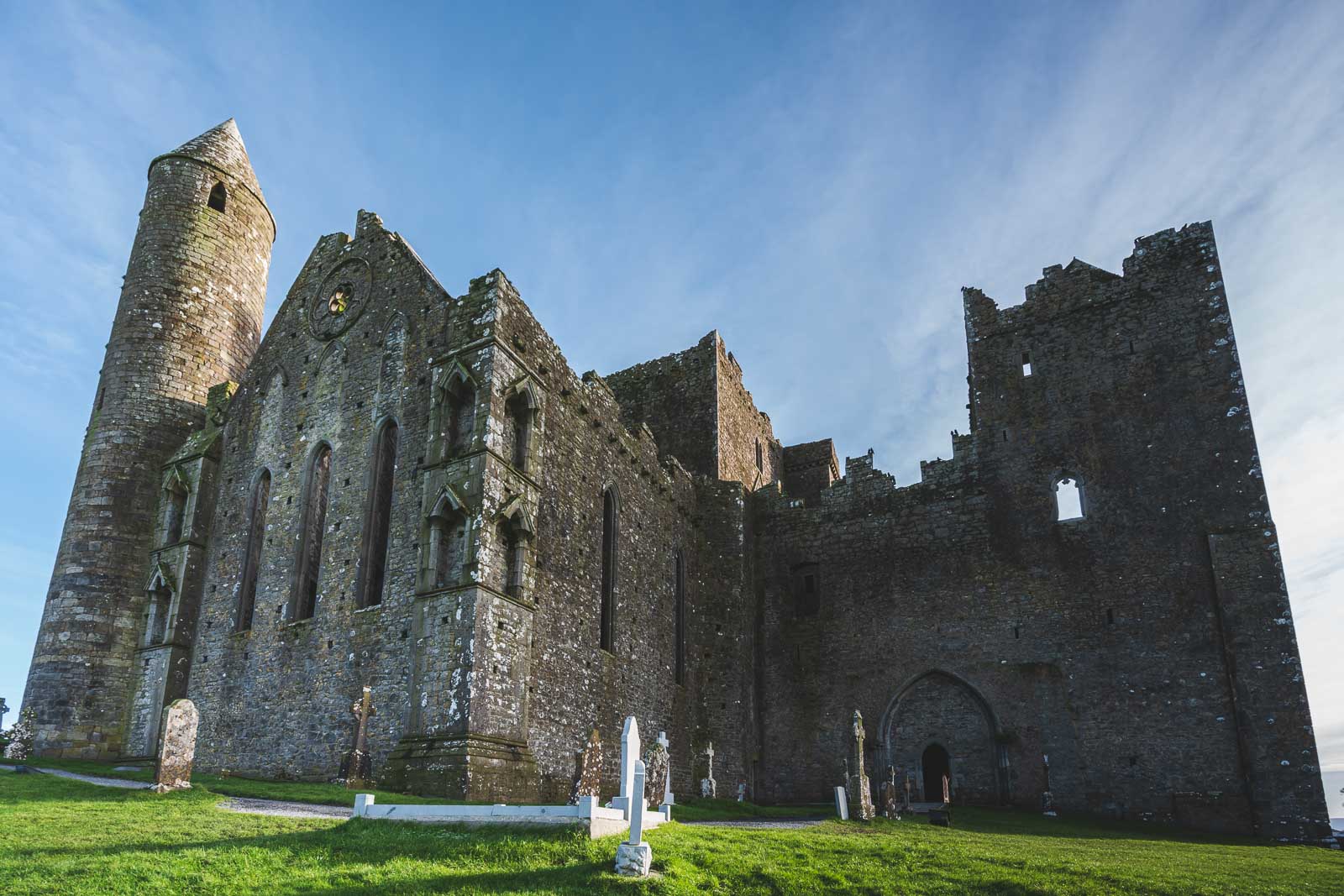 As we mentioned above, Ireland is where Halloween originated. Halloween was not a celebration then, it was a day that the ancient celts dressed up in animal skins to ward off evil spirits and avoid being taken away. While not quite the tradition of dressing up as Spiderman or The Squid Game Red Jumpsuit, it did spark the tradition of dressing up. With winter coming, it was often associated with death and it was on this night that they believed the ghosts of the dead returned to earth. It began on the night of October 31 and went into the following day.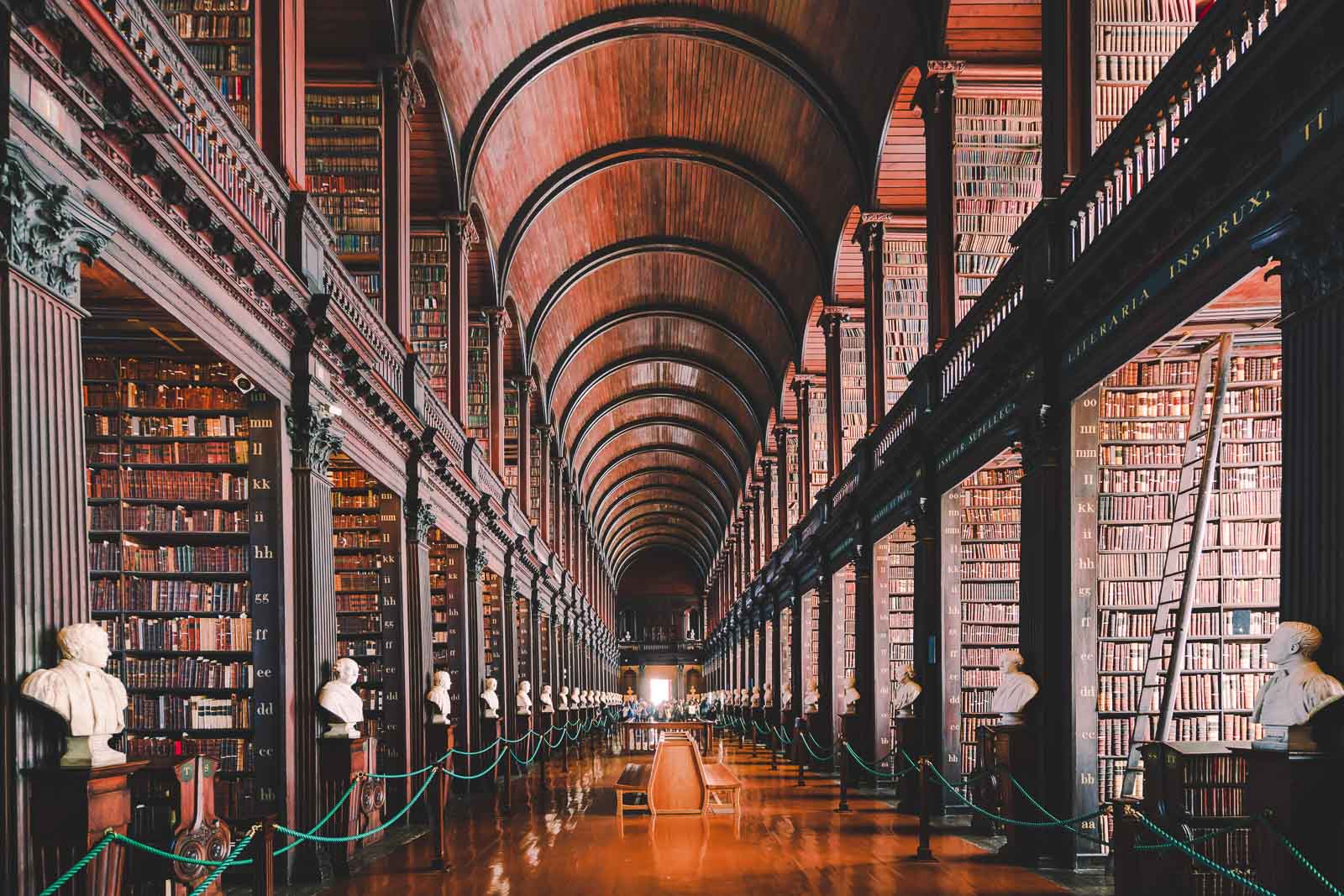 Today, travelers that visit Ireland in late October get a chance to experience the country's largest all hallow's eve festival in Derry. The Londonderry Banks of the Foyle Halloween Carnival offers a spooktacular four-day celebration during the last week of October every year. It features parades, bonfires, and of course, people of all ages dressed as their favorite ghosts, ghouls, and monsters. Dublin still celebrates Samhain. Check out: Facts About St. Patrick's Day
With Haunted Castles and ancient tombs, Ireland is our top pick for the best places to go for Halloween around the world. Read more about Dublin: 34 of the Best Things to do in Dublin, Ireland
2. Edinburgh – Scotland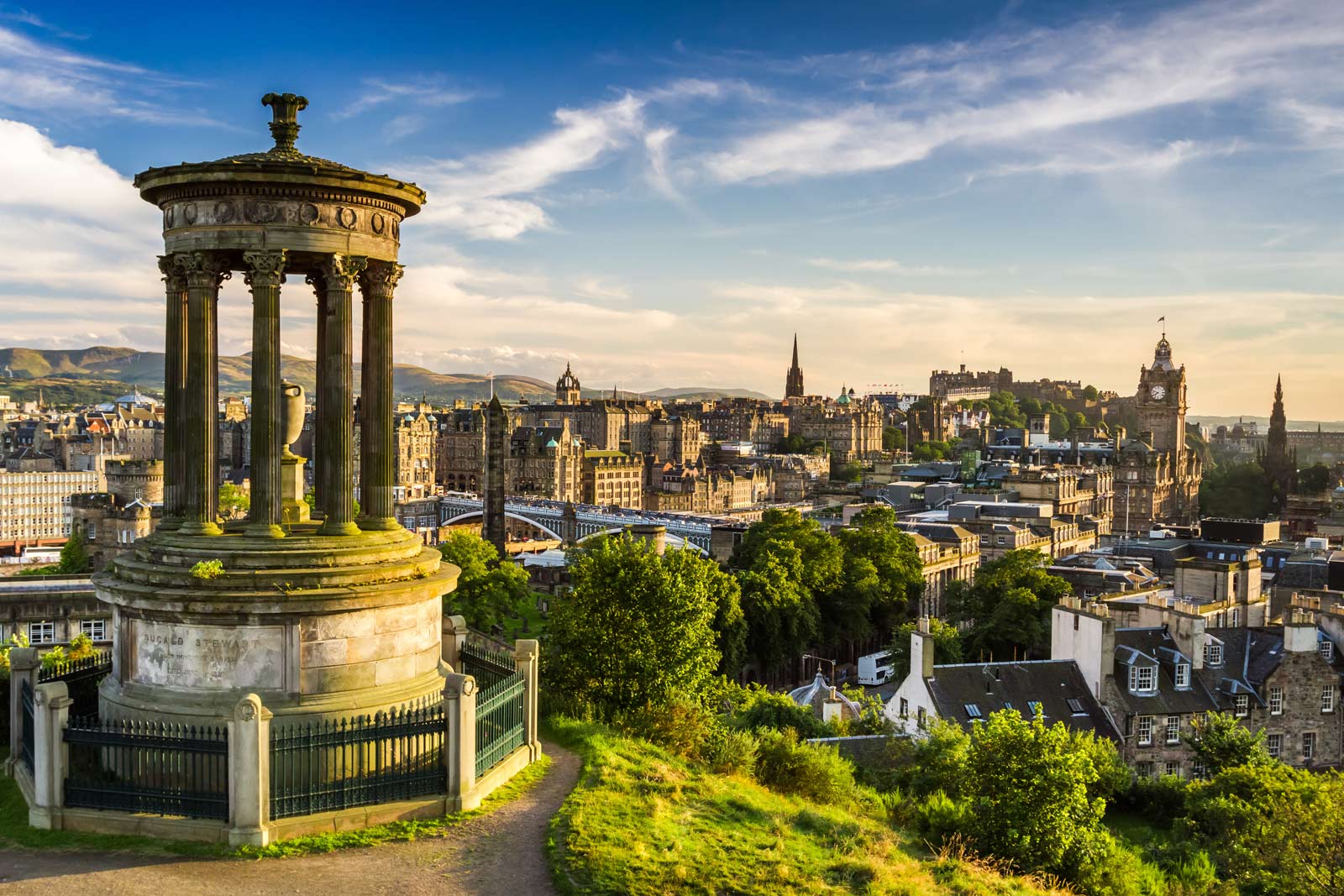 Scotland is a close second when it comes to Halloween celebrations. After all, Halloween originated in ancient Celtic times. So in truth, Scotland and Ireland both have the original bragging rights.
Both have similar traditions when it comes to Halloween, both have haunted castles and tombs and both celebrate the Celtic festival known as Samhain (Samhuinn) that was celebrated from October 31 to November 1 to mark the end of the harvest and end of summer. Today it celebrates the night of October 31, with the Samhuinn Fire Festival mixing Celtic traditions with modern entertainment. There's a battle between the winter and summer kings to mark the beginning of the long dark nights ahead.
Edinburgh, in particular, is considered a haunted spot in Scotland (and all of Europe) with many a ghost tour to join in the historic city and there are plenty of haunted tours taking you to graveyards and underground tombs when you visit the city. Read more about Edinburgh: 21 Best Things To Do in Edinburgh, Scotland
3. Transylvania – Romania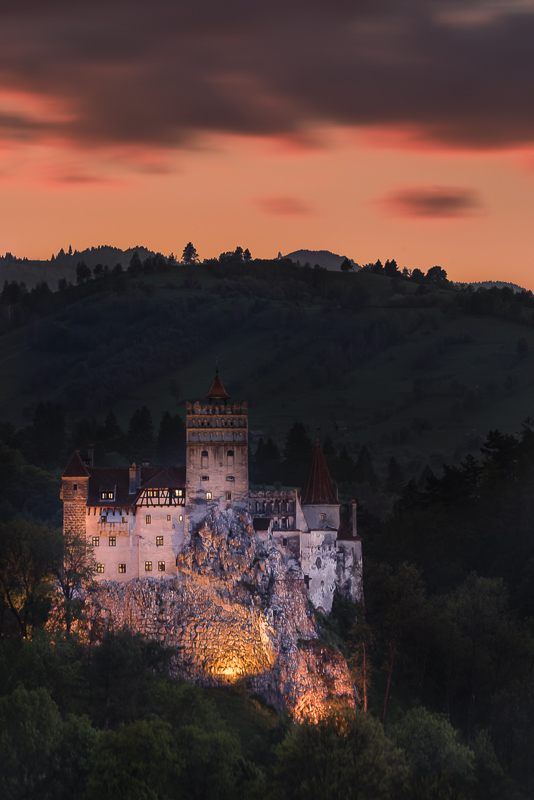 When I think of Halloween I always think of Dracula. And what better place than to visit Dracula's Castle in Transylvania. The Bran Castle, near the city of Brasov, is Romania's national monument. It may be one of many castles linked to Dracula, but it is definitely the most famous. How did the legend of Dracula begin?
Well, ruler Vlad Tepes was known for his brutality where he impaled, skinned, and boiled those who were against him. He became known as Vlad the Impaler. When you kill upwards of 100,000 people this way, well a gruesome legend is bound to follow.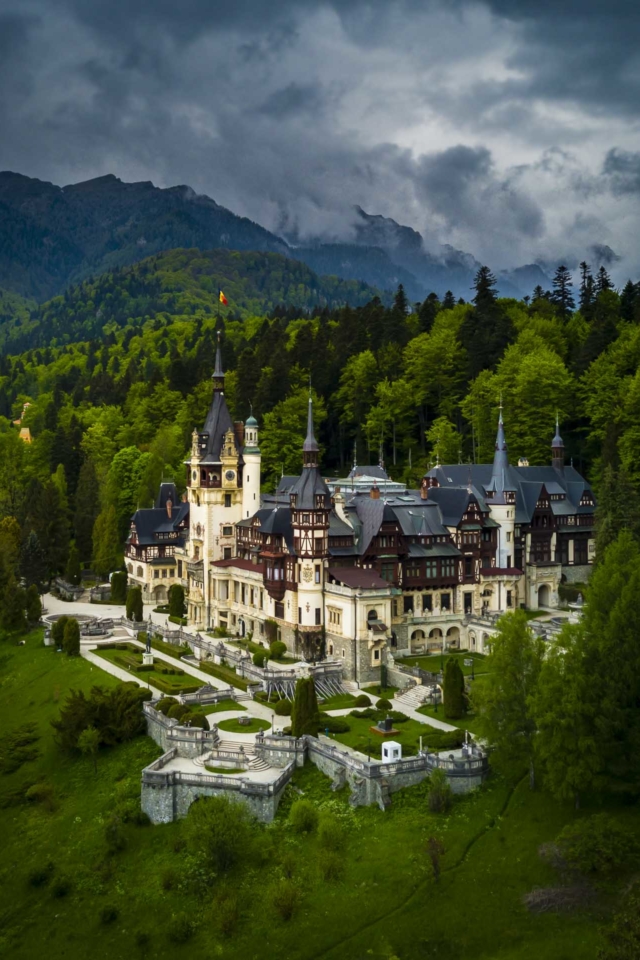 Today, you can attend a party at Dracula's castle with a night tour of the castle and dinner. This year it is held on October. For more details, check out the official website. In nearby Brasov, there is also a Dracula film festival and Zombie walk. With fairytale castles, rolling black hills, and ancient cathedrals, Transylvania is one of the best places to celebrate Halloween in the world.
4. New Orleans – USA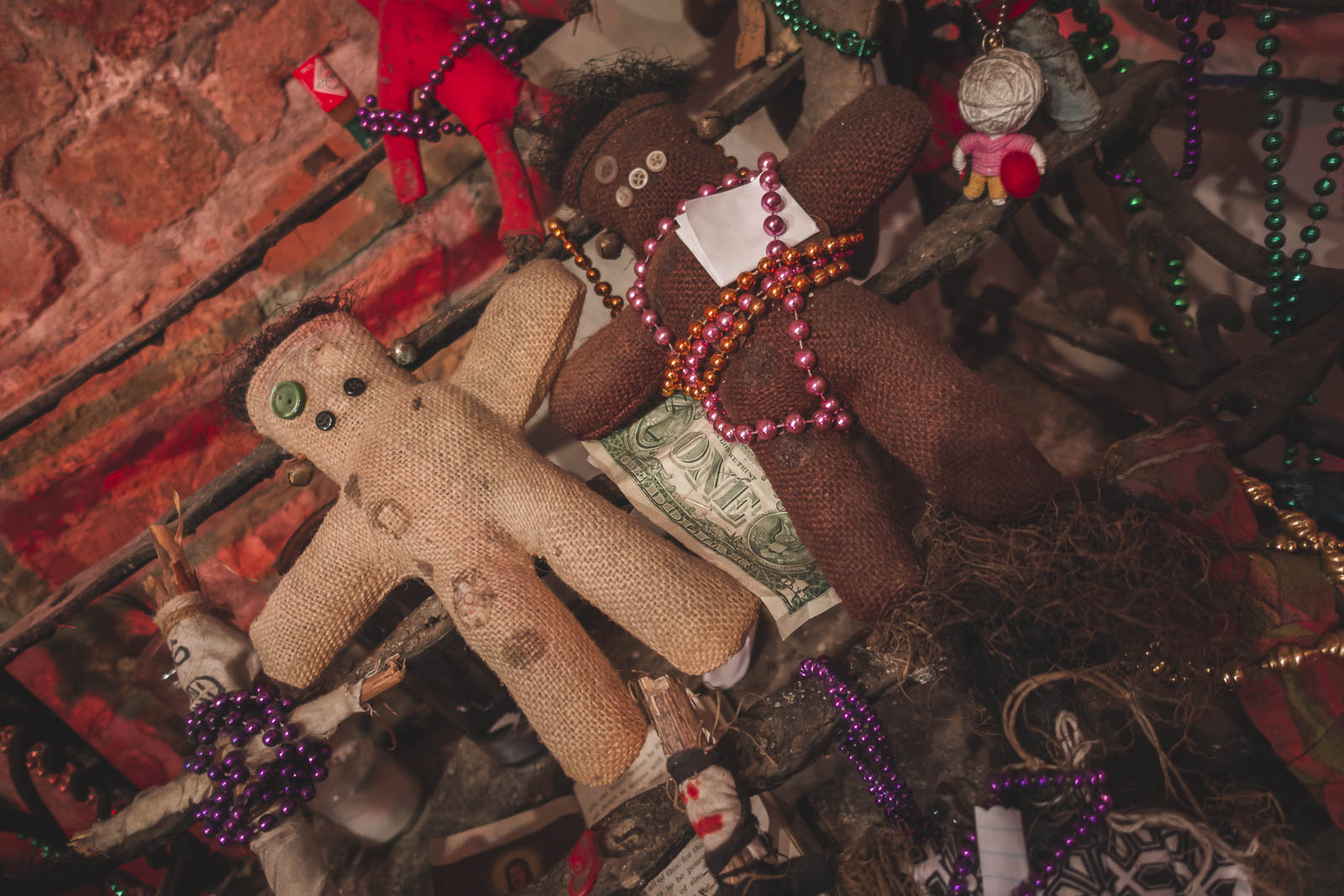 New Orleans is the most haunted city in the United States and it is perfect for a good scare. This city was made for hauntings. With the perfect blend of water, weather, and wind for a haunting, New Orleans takes the cakes. Haunted places are usually surrounded by water, and New Orleans is not just a coastal city, it is engulfed in water from Lake Pontchartrain to the Mississippi River. Take a Haunted New Orleans ghost tour to learn of the haunted hotels and voodoo history and beautifully scary cemeteries.
St. Louis Cemetery calls for a visit to the tomb of the Voodoo Queen Laveau. If you touch her grave and make a wish, it comes true! Mine did, I'm not joking! If anyone can come back from the dead, she can! The cemetery is only open until 3:00 pm, but during Halloween, you can visit the cemetery by day and hit the Endless Night Vampires Ball voted the number 1 ball in the world! Book a Haunted Tour of New Orleans hauntings and you'll have a blast if go into your tour with an open mind.
5. Ottawa – Canada
Ottawa has plenty of hauntings, but at the moment, many of the haunted tours are closed. Canada has been stricter than other countries when it comes to gatherings, but that has kept our numbers down, so we'll take it! But when 2022 roles around you don't want to miss visiting Ottawa at Halloween.
Laurier House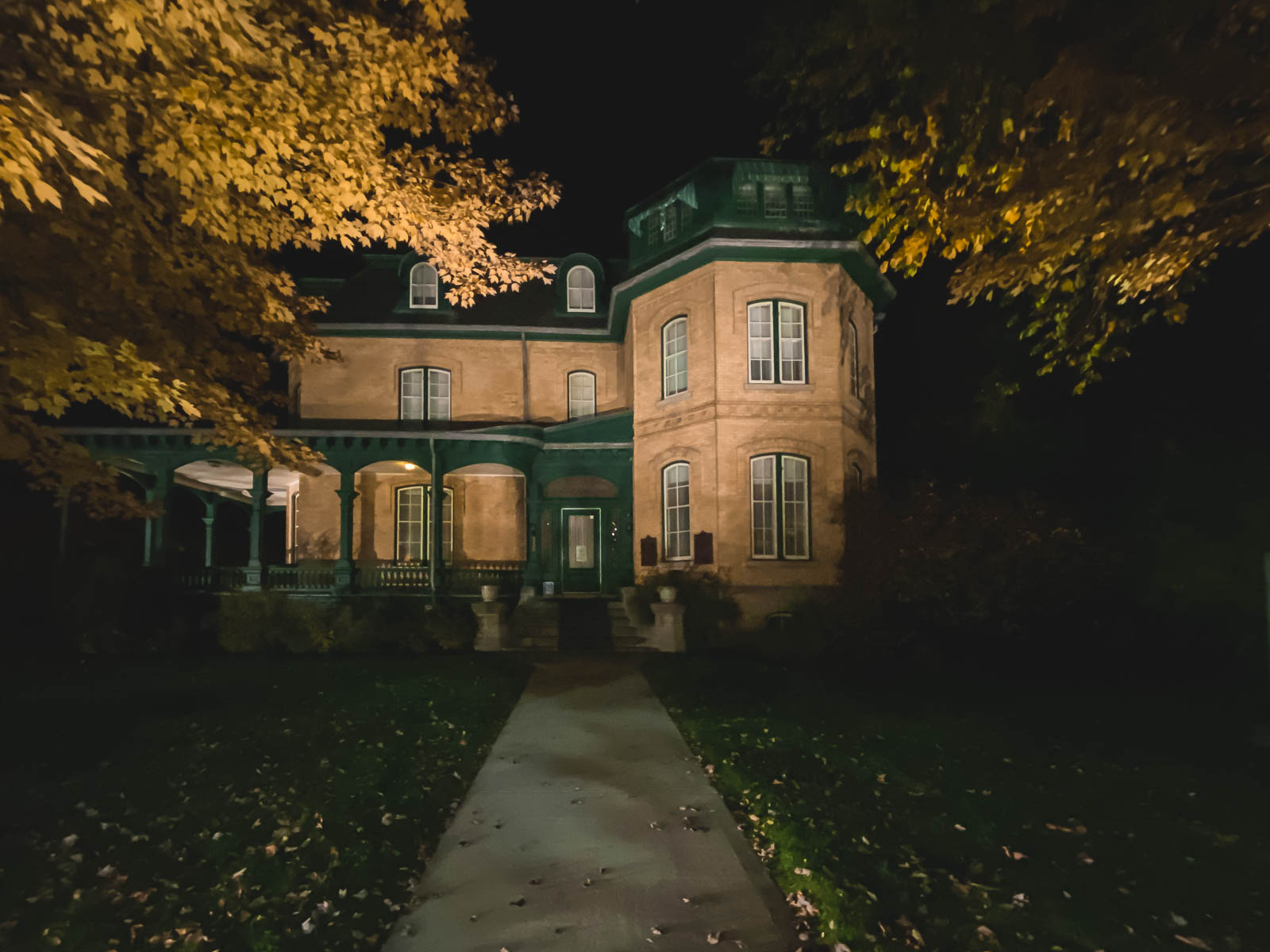 The scariest haunted tour we've ever taken was at Laurier House. When we went to the Haunting at Laurier House our entire group left the grounds screaming. Laurier House was home to Canadian Prime Minister, Sir Wilfred Laurier who had a particular interest in the spirit world. He held seances there on a regular basis. We had no idea what to expect, but once we entered the mansion, no cameras or video was allowed, and let me just say, it made a believer out of me! Book your haunting (When it opens again) at Laurier House
Escape Manor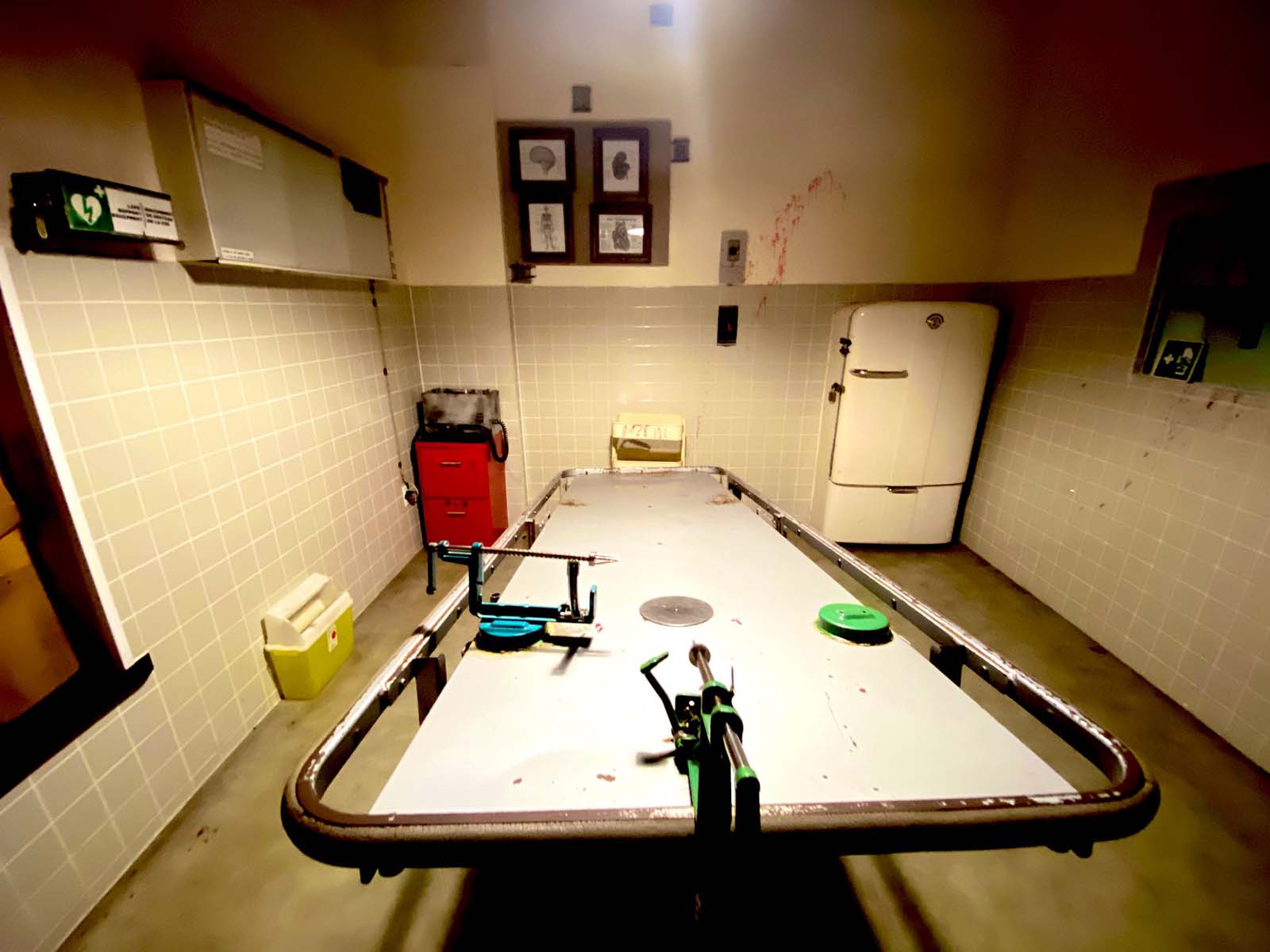 Laurier House isn't the only creepy thing to do in Ottawa for Halloween, the Escape Manor is a fun and creepy escape room that took us into the Asylum Escape Room where we had to overcome one obstacle after another to get out. Don't worry, there is an emergency button if you become too scared. There are four different escape rooms at Escape Manor to test your escape artists' skills. Book a room here.
If you want a real fright, Try staying over in a jail cell. When the Ottawa Jail closed in 1972 due to its inhumane conditions. Hostelling International purchased and converted it into a hostel allowing people to "spend a night in jail." Many unmarked graves were found in excavations and it was here that one of the last public hangings (if not the most famous) in Canada took place. It is closed at the moment, but when it comes back, make sure to book this terrifying tour in search of the ghost of Patrick J Whelan who still walks the grounds and haunts the walls of the hostel. See more things to do at our top Ottawa Attractions
6. Day of the Dead – Mexico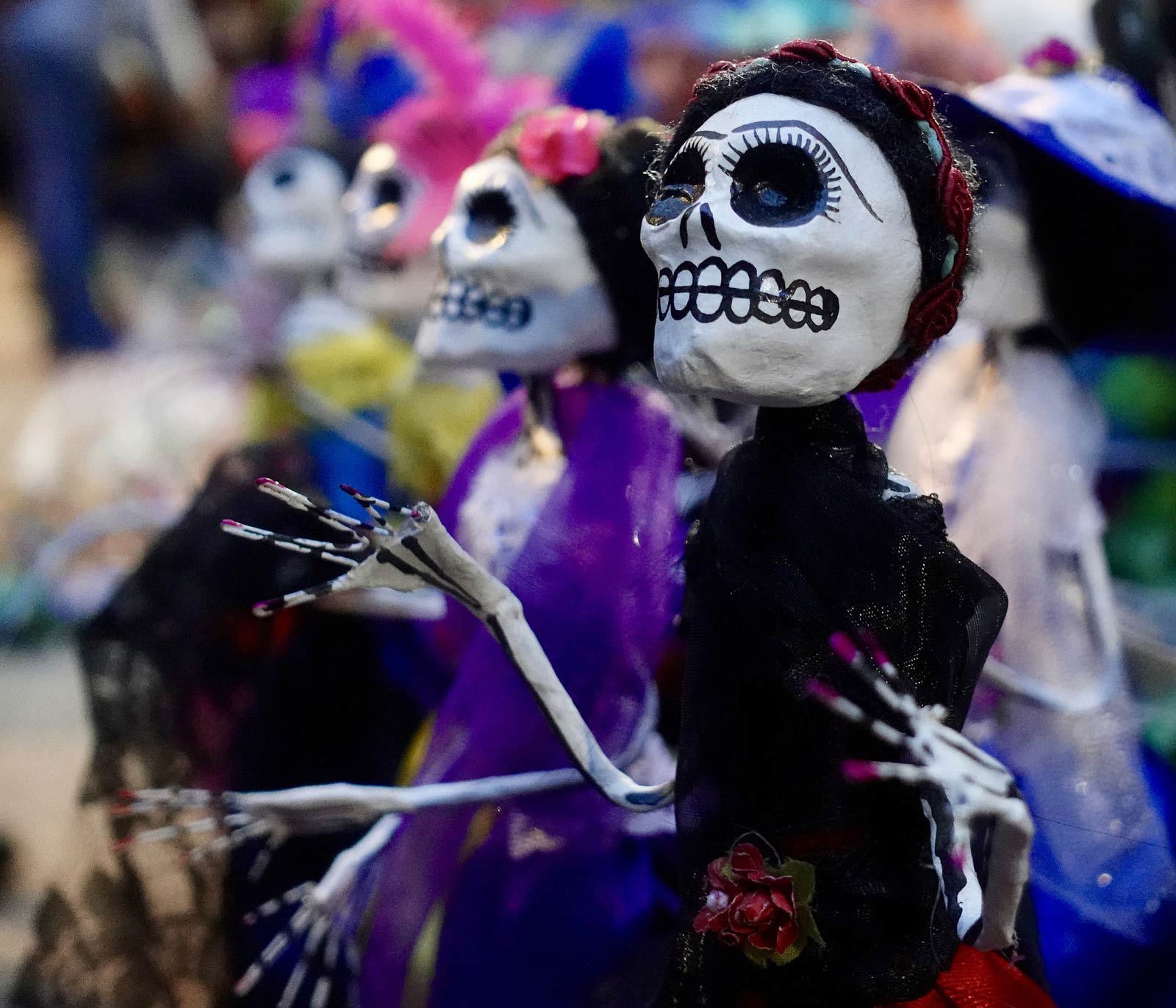 In Central America, Halloween is a huge part of the culture but not in the way we celebrate in Canada and the United States. Mexico celebrates the end of October similar to Ireland and Scotland with the Day of the Dead – Da de los Muertos. Family and friends come together to remember loved ones that have died.
Although a somber occasion, it is a day of celebration where it is believed those who have passed are celebrating with them. The Day of the Dead is celebrated throughout Mexico, but, Oaxaca, Chiapas, and the Yucatan, in particular, observe it with more color and flare than the more subdued rural areas. It is in connection with the Catholic holiday All Saints Day (November 1) and All Souls Day (November 2). Read more: 15 Fun Facts About Mexico
7. Catacombs of Paris – France
Nothing spells death like the sight of bones piled atop on another. The Catacombs of Paris holds 6 million bones from the 1700's it certainly has an eerie feel. Graveyards were overrun in the 18th century Paris and bodies had to be moved to old quarries to protect the city's inhabitants from the plague. It's not for the faint of heart, but if you can look past the bones, you'll be amazed at the artistry. Read more: Where to Stay in Paris, a Guide to Best Neighborhoods
8. Paris Cemeteries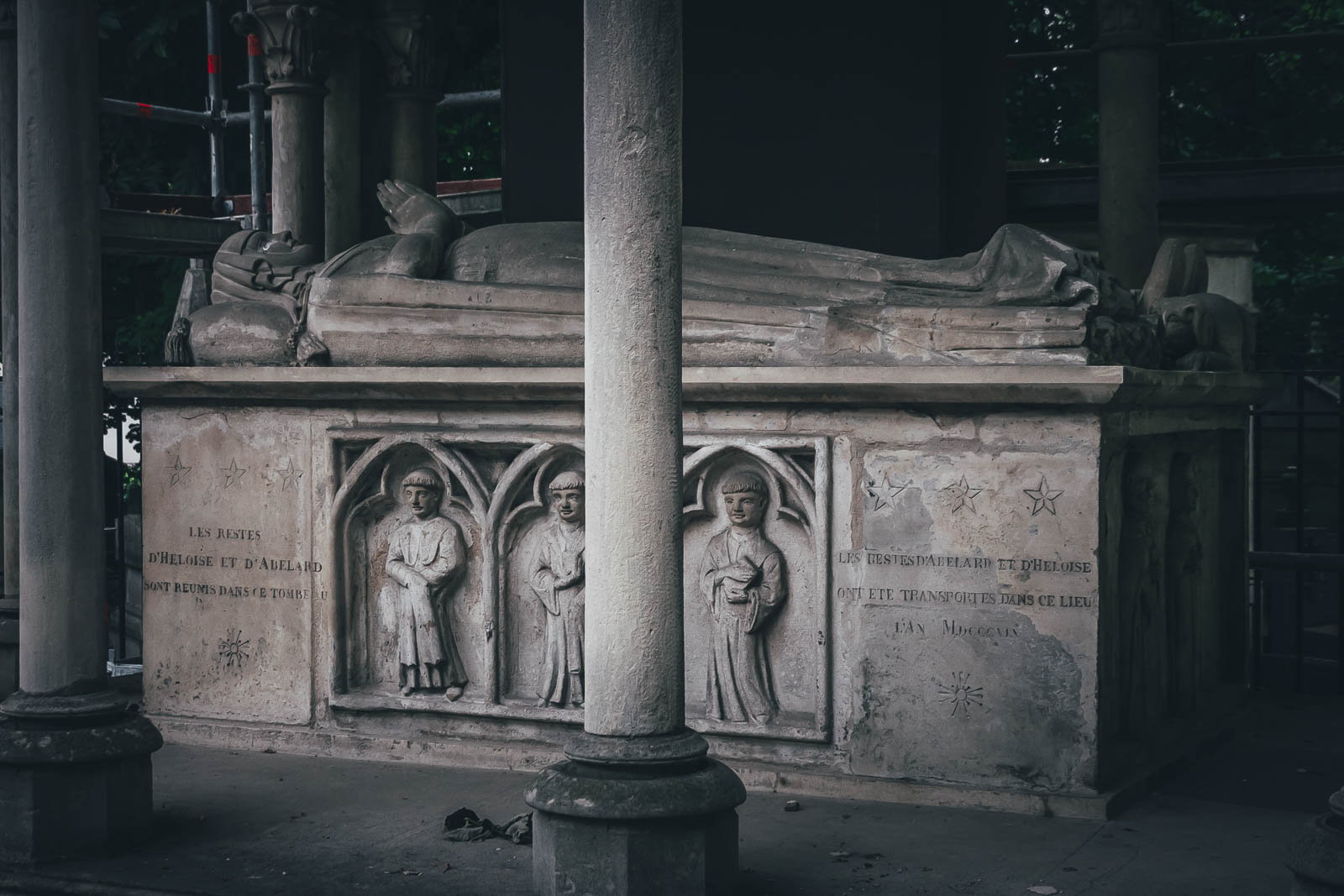 After the Catacombs make your way to one of the famous cemeteries in Paris. Nearby you'll find The Montparnasse Cemetery that houses the graves of such renowned writers and thinkers as Simone de Beauvoir, Jean-Paul Sartre, Charles Baudelaire, and Julio Cortázar. The best cemetery and most famous cemetery in Paris for soul seekers is Cimetiere Pere La Chaise. It houses the remains of Jim Morrison, Oscar Wilde, Chopin, Moliere, and Edith Piaf. Its giant mausoleums, decrepit graves, and ornate statues make for an extraordinary if not creepy experience.
With all that death and bones, you can imagine why Parisians usually dress in scary costumes for Halloween. They go all out for gore and embrace the tradition of vampires, ghosts, and ghouls over the satirical costumes we have adopted in North America. Read more: 27 Free Things to do in Paris, France
9. Tower of London – England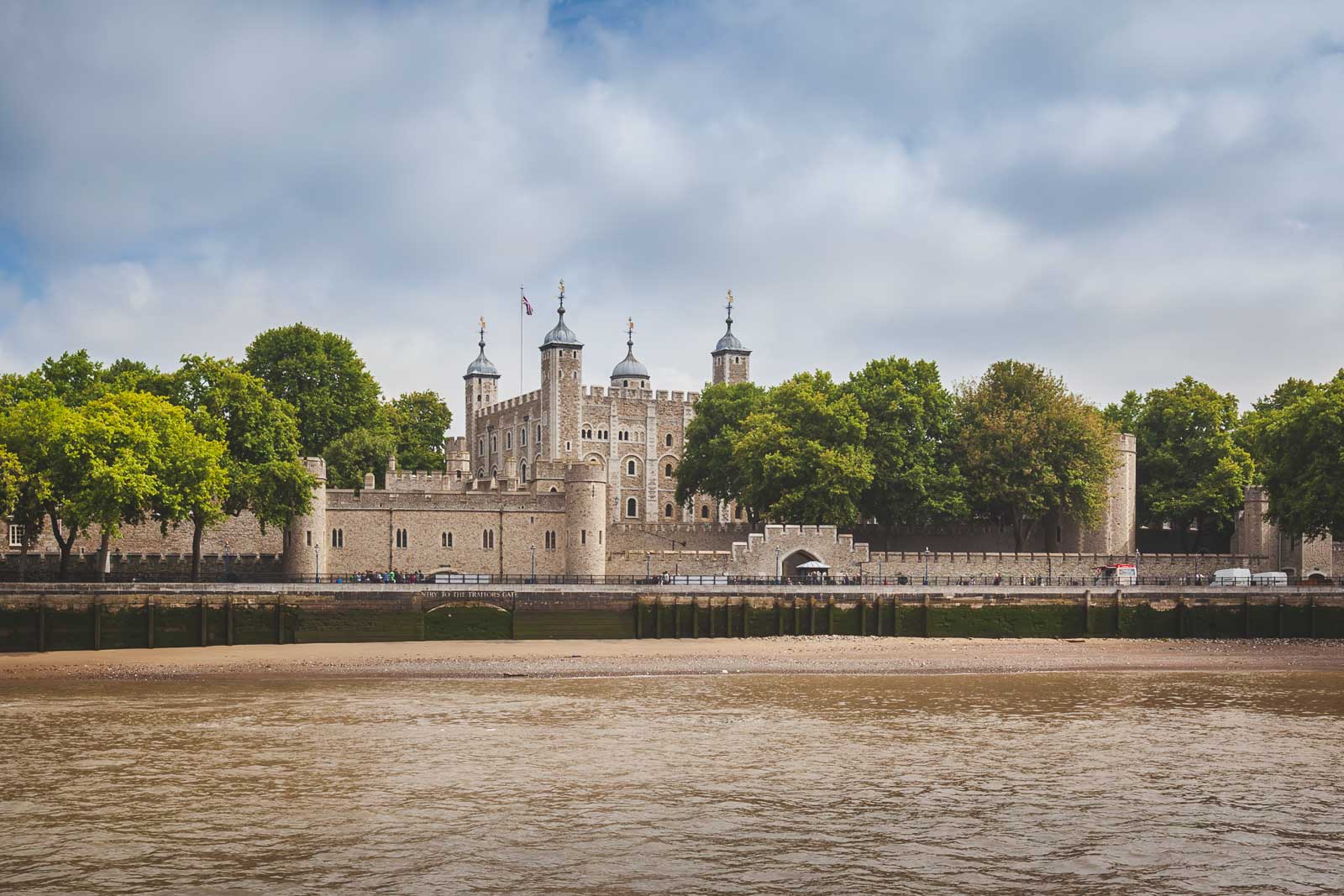 Beheadings, executions, prisoners, and royal intrigue. If it's a bloody past that makes a scary Hallowe'en haunt, the Tower of London fits the bill. Queen Elizabeth was imprisoned here but had a better fate than the martyr Anne Askew who was burned at the stake. Poet Sir Walter Raleigh was beheaded here but nothing sounds worse than Sir Everard Digby who was hung, drawn, and quartered. Ew, that is one terrible way to go!
The Dungeon is a great interactive tour to join and be terrified, and make sure to take a haunted London walk where you'll be spooked by the many executions that took place in this bloody city. London has many events and attractions to celebrate Halloween from the London Dungeon to The London Tombs and the London Bridget experience that was named the Top Horror Attraction in the World by The Worldwide Attractions Awards. Read more: 3 Days in London – The Ultimate London Itinerary
10. Chateau d'If – Marsaille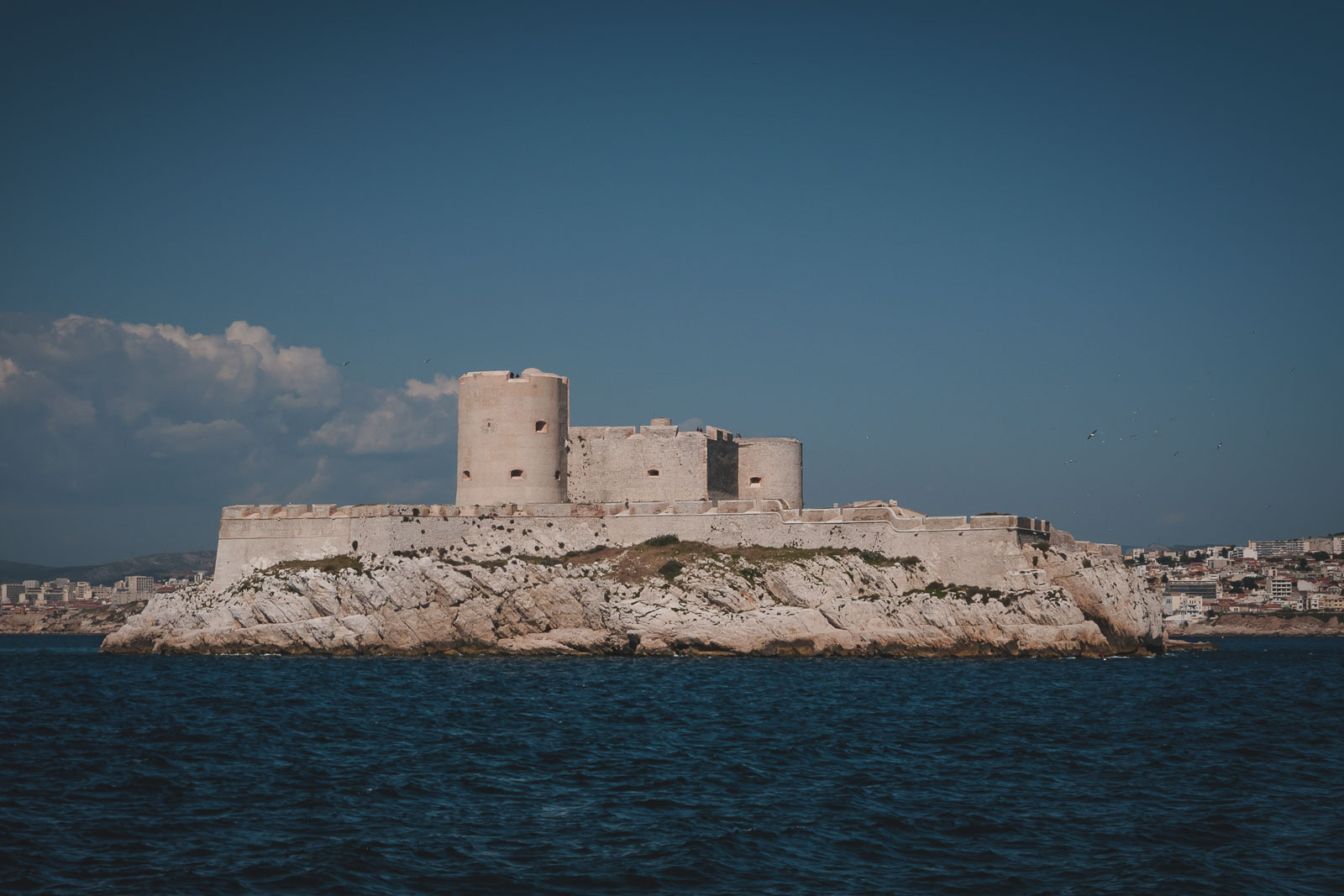 There was little hope for prisoners of Chateau D'If once they were sent into exile off the coast of southern France. All they could do was look longingly; that is if they were lucky enough to have a view at the beautiful port city of Marseille. Torture and suffering went on year after year. Made famous by Alexander Dumas in the Count of Monte Cristo, when you visit Chateau d'If, you will be treated to showings of the Count of Monte Cristo. After you've toured the gruesome memories of Chateau D'If, head out in Marseille. Read more: Things to do in Marseille, France
11. Niagara Falls – Canada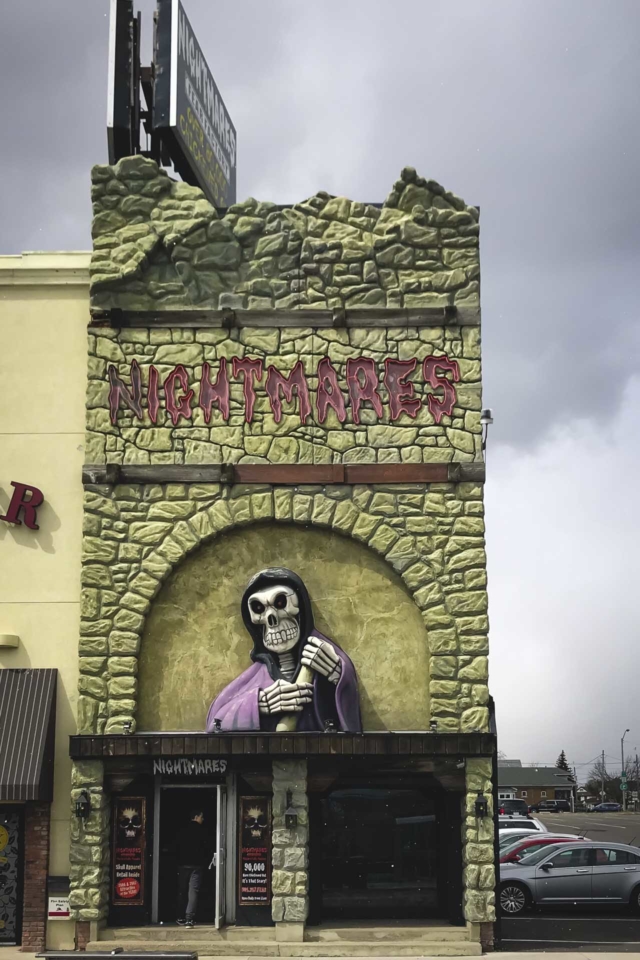 Clifton Hill, the famous street in Niagara Falls, Canada filled with wax museums, haunted houses, and restaurants filled with kitsch but is oh so much fun. It is here that you will find Nightmares. It is a must for anyone that loves a good scare. It is scary alright, legend has it that it was built on the site of an old coffin factory.
The proprietor was killed in a prank gone bad and has haunted the halls ever since. If you become too scared inside the maze of nightmares you can chicken out. Don't feel bad if you do, over 167,442 people have chickened out over the years. Check out Where to Stay in Niagara Falls
12. Salem Massachusetts- USA
Re-live the terrifying experience of the Salem Witch Trials. Oh, what those poor women must have gone through. One of the first witches accused and sentenced to death was by the owner of this house, Benjamin Abbot. Martha Carrier was accused by a mob of women and this awful man leading to her death by hanging in Salem. From September to Halloween, Haunted Happenings runs recounting the events with theatre and tours.
Ways to celebrate Halloween in Salem are to visit the Salem Witch Trials Memorial, go to the Salem Psychic Fair and Witches Market, and go to the Salem Witch Museum. The Hawthorne Hotel also hosts the annual Witches Ball. OOh.
13. Cuchi Tunnels – Vietnam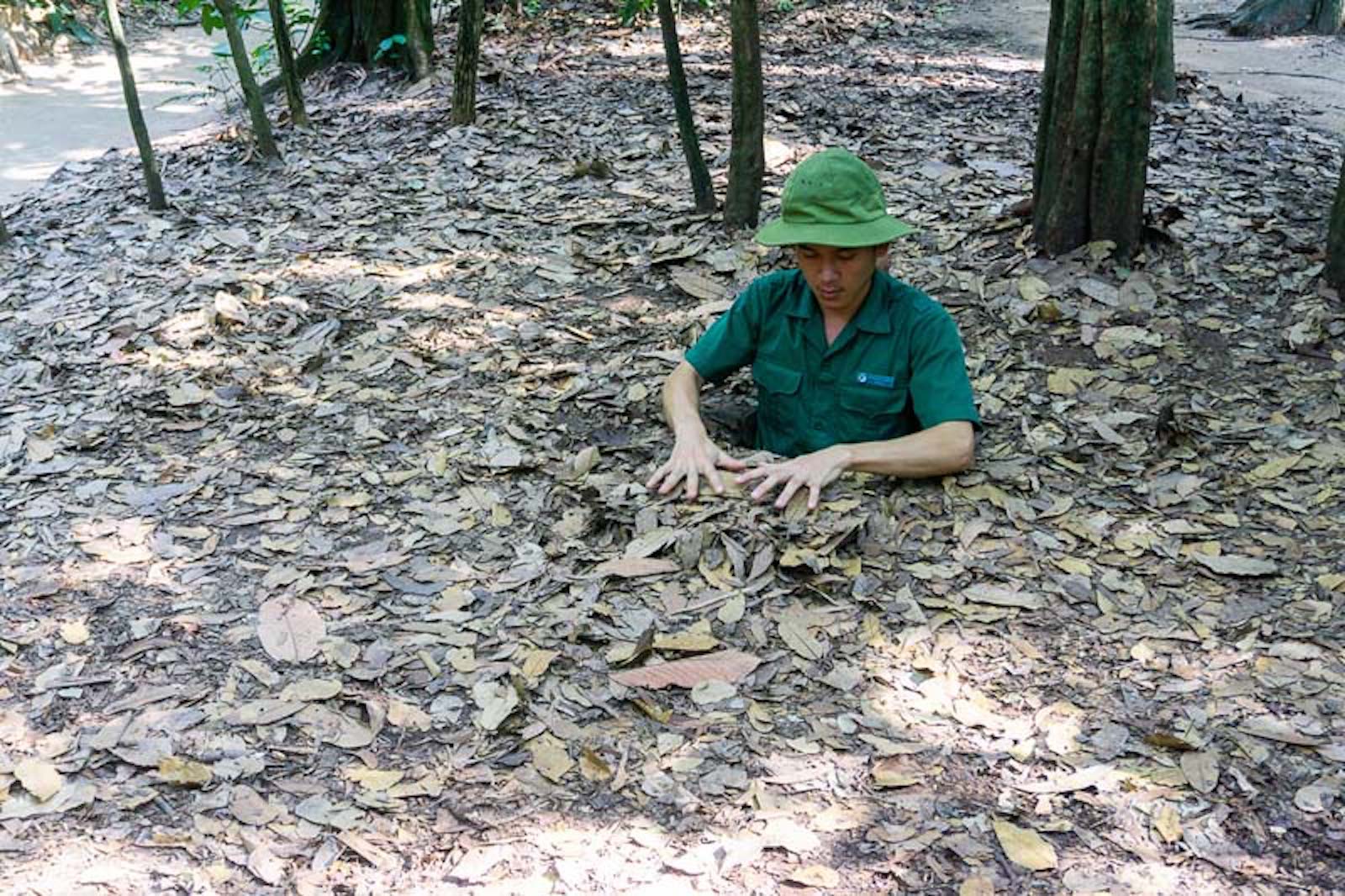 I don't know how the Vietcong survived in this 200 km tunnel system for so many years. It is scary without a war going on, imagine how people felt during the Vietnam War. The original entrance is tiny and the crawling is tinier if this doesn't scream horror movie, nothing will! If the thought of close spaces gives you a fright, consider the Cuchi Tunnels in Vietnam it gave me a fright as we crawled through the original caves to the point where I started panicking. At one time I thought we were lost and I'd be stuck waiting in the dark to be rescued for days. Read more: Places to Visit in Southern Vietnam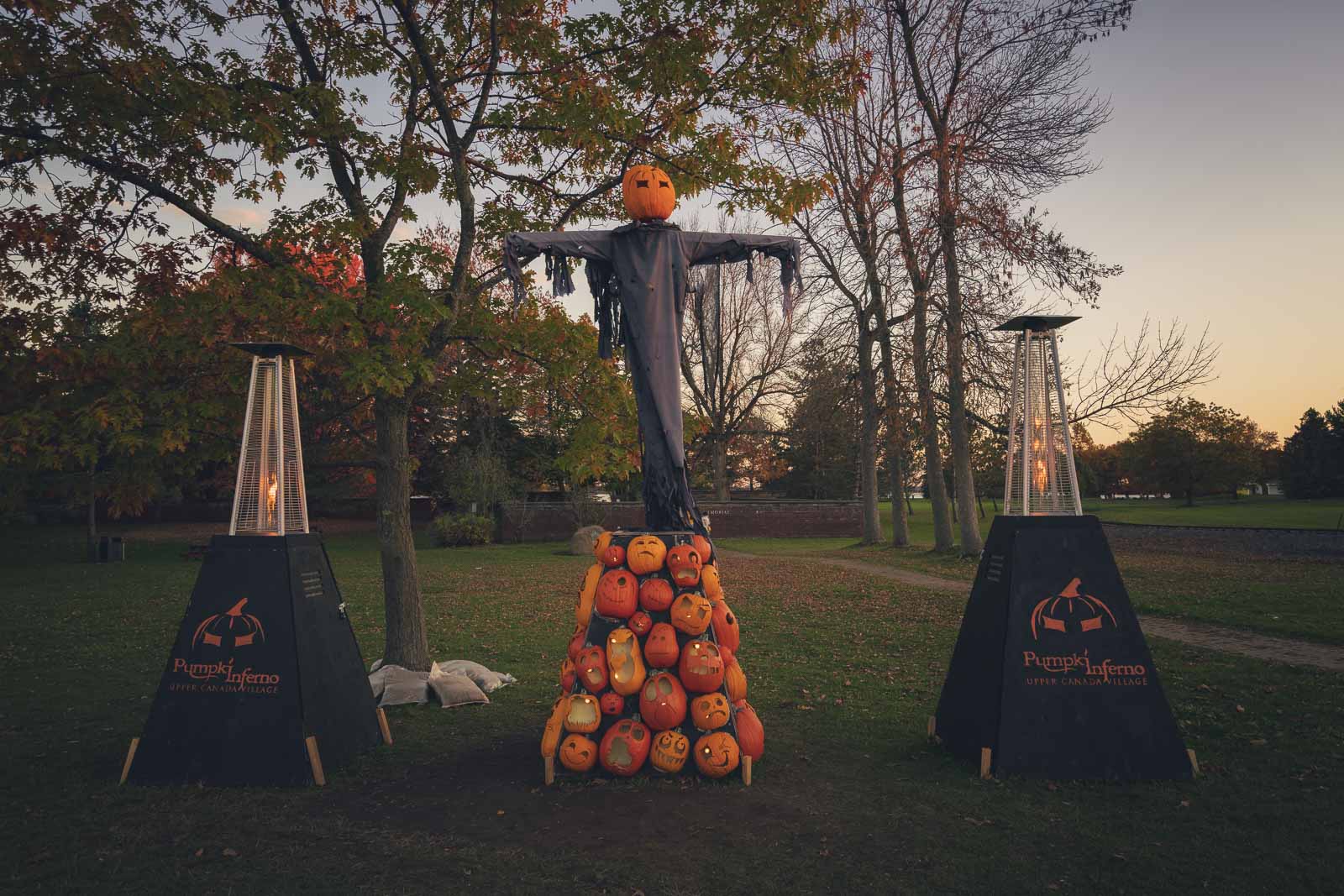 And we leave you with Pumkinferno at Upper Canada Village. Located between Kingston and Ottawa, Upper Canada Village is a great place to celebrate Halloween for the whole family. Read more Places to Visit in Ottawa this Autumn
Where have you celebrated Halloween? Do you dress up for Halloween or do you sit out the celebrations? Either way, October 31 is a great night to turn off the lights, watch a scary movie, and
Save to Pinterest for future Halloween Fun!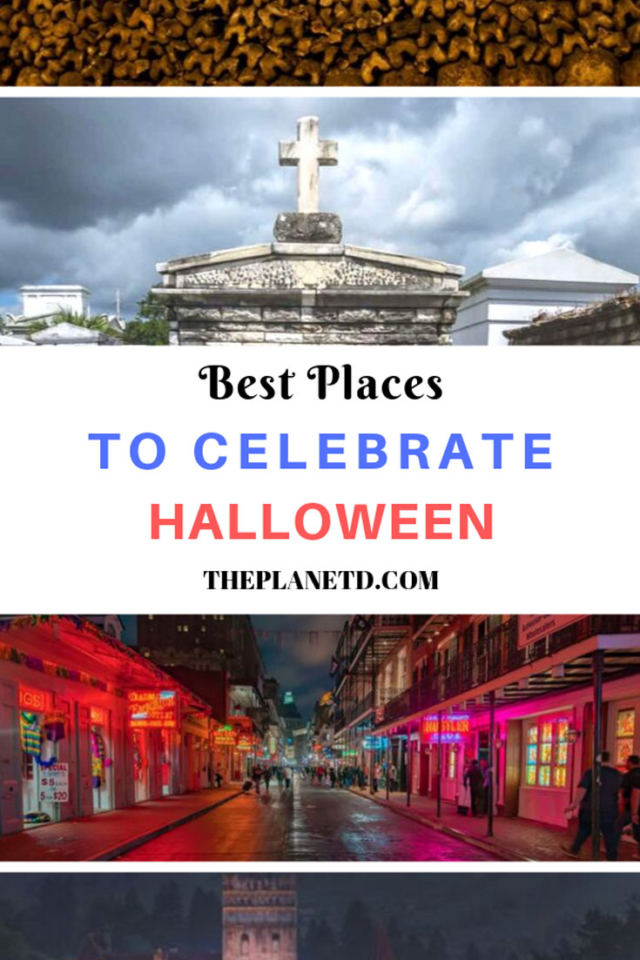 Read More: