Paris at Night is beautiful. We've had the privilege of visiting Paris a half a dozen times and we never tire of enjoying its beauty.
So we had to share its beauty with you too!
It's known as the city of lights and Paris doesn't disappoint. If there is one city worth strolling through once the sun goes down, Paris is it!
Monuments, towers, and museums are lit up. Traffic even turns into a work of art.
We went through Paris taking photographs of the city at night and here are some of our favourite shots from our time exploring Paris at night.
Paris at Night in Photos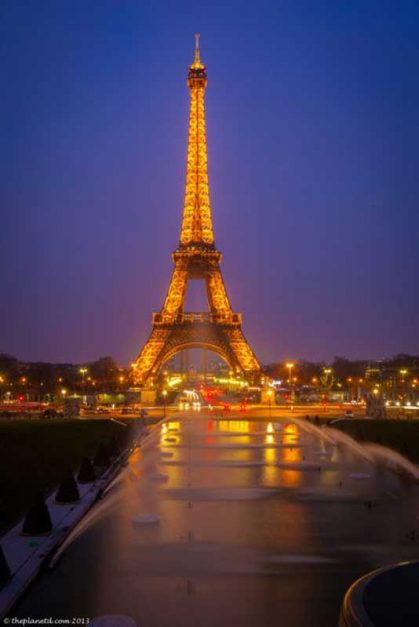 A word of warning, they turn all of the lights off on the monuments and bridges of Paris at Midnight but that gives you plenty of time to still see it all.
Better yet, if you have a few days, you won't miss a thing!
Below are some photo's that I made of Notre Dame, The Latin Quarter, The Pont Neuf and the Eiffel Tower.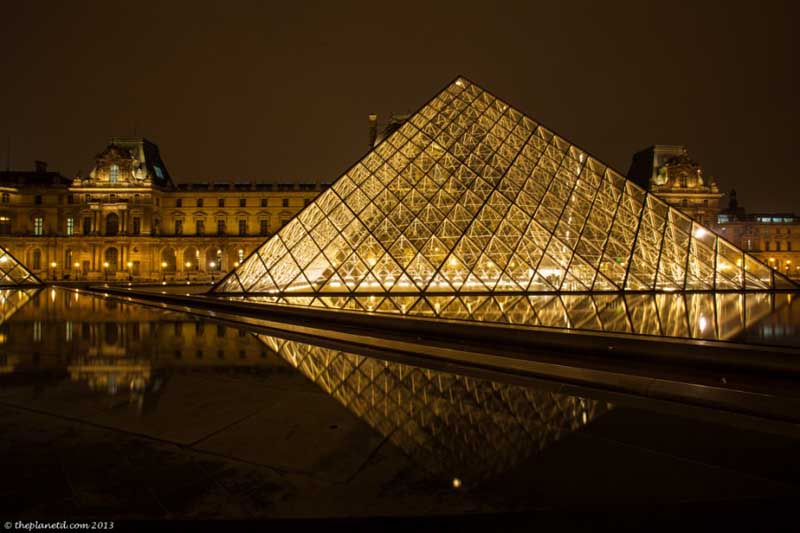 The Louvre is busy during the day, but at night nobody is there. The glass pyramid by IM Pei is a work of art unto itself and it is far more beautiful to see in the evening than during the day.
Another great place to visit at night is Montmartre. See our tour of the neighbourhood here.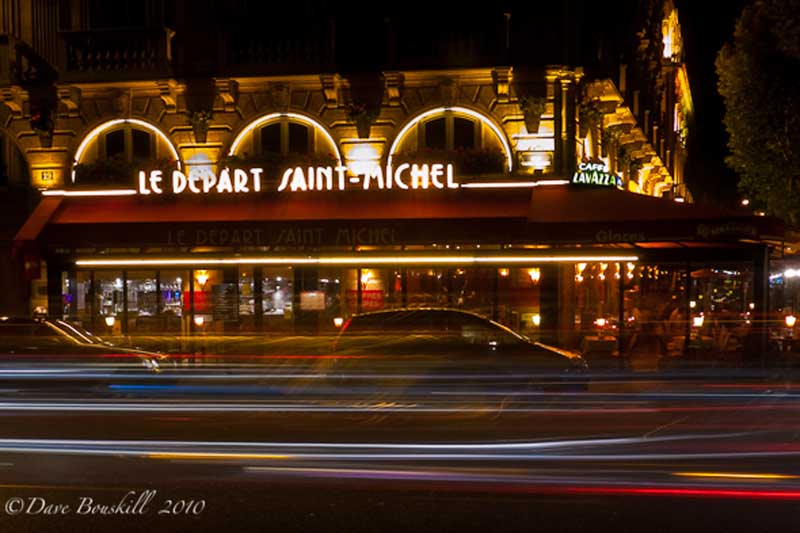 Photos to inspire people to get out of the bars or out of their hotel rooms and explore this beautiful city at night.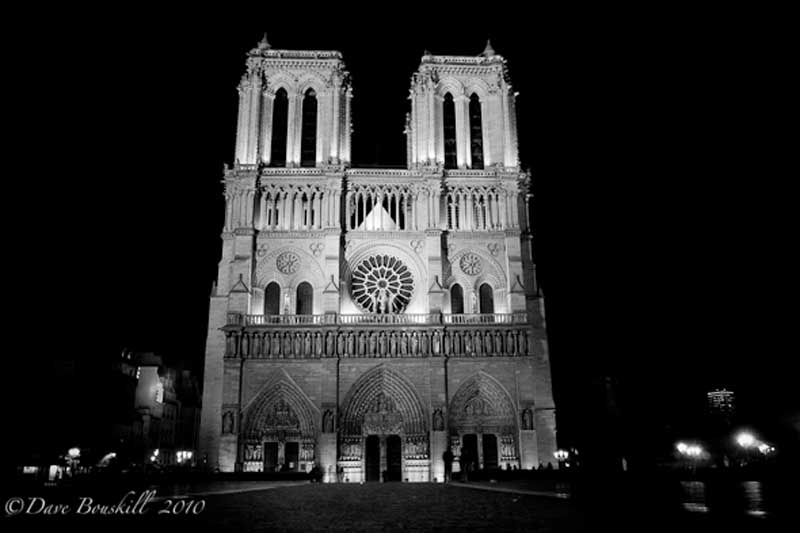 Notre Dame is one of the most famous attractions in Paris and lucky for us, they light it up at night!
Want a spooky experience in Paris. Visit the Catacombs.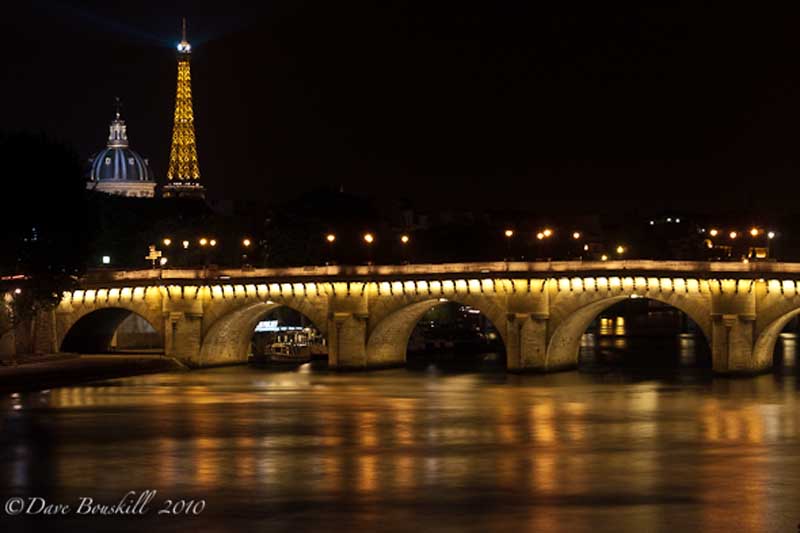 The Eiffel Tower stands over Les Invalides. The resting place of Napoleon.
The famous Pont Neuf Bridge is lit up at night in Paris.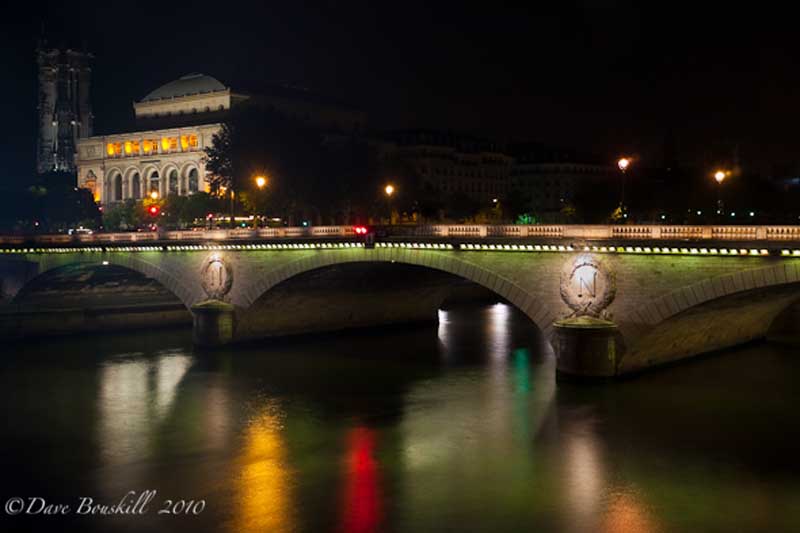 Enjoying our photographs of Paris at night? Check out Paris on a Budget
Walking along the River Seine at night lets you see all of the great attractions of Paris.
Read what it's like to walk through the famous Cemetiere Pere La Chaise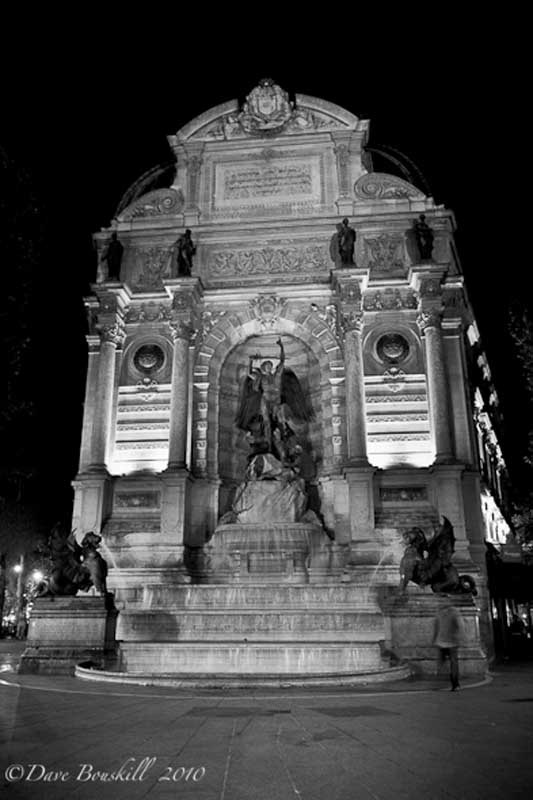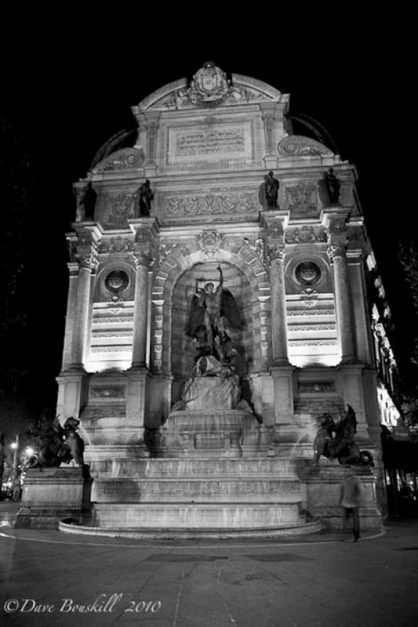 The Latin Quarter is rockin' at night and even though its known for nightlife, it's also beautifully lit at night.
See all there is to do in a short time in Paris at our post The Ultimate Paris Itinerary: 3 Days in Paris
Have you been to Paris. Did you make sure to go out at night? What Paris at night photo would you like to see added?
Related Posts
Check out more Travel Photography at Catalunya in Photos