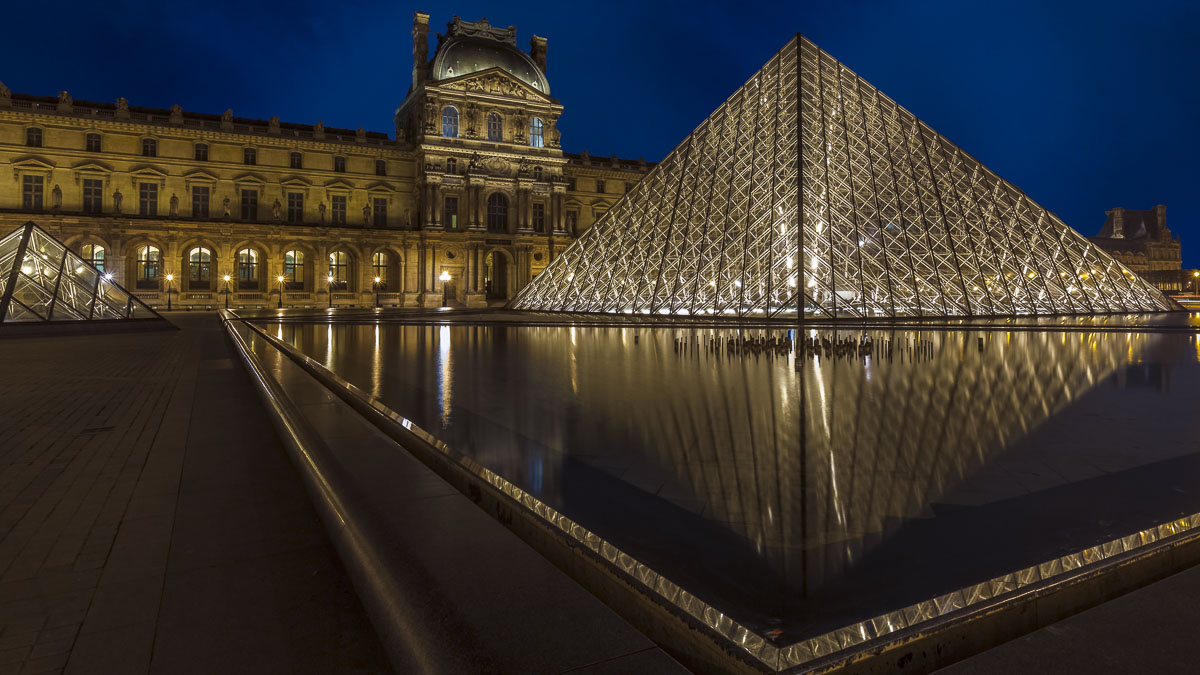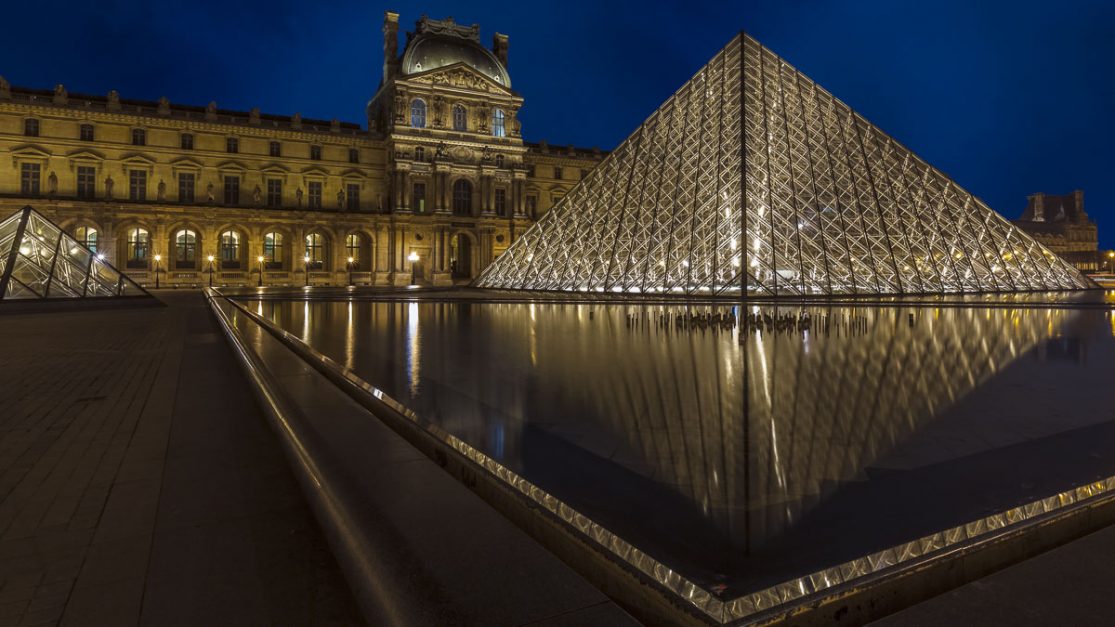 France is known as the world's most popular travel destination and is home to the most famous monument in the world: The Eiffel Tower.
But there is more to France than the city of lights, travelers can visit a range of different destinations from lounging by the Mediterranean sea to hiking in the Pyrenees mountains.
Or you can sip on a superb glass of French wine and nipping on a gastronomically pleasing piece of cheese.
This France travel guide will help you plan your next vacation.
Fast Facts
French power voltage is 230 V 50Hz; Plug E
The French currency is the EURO and is around 1 Euro to 1.35 USD
If you ask for water in a restaurant, you will be served with a bottle of water (charged to your account) unless you specifically request une carafe d'eau (a jar of tap water).
Unlike Canada, it is legal for travelers to drink alcohol outside, so you can buy a bottle of wine and sit in a park or under the Eiffel Tower and enjoy!
Value-added tax (VAT) is charged on purchases, such as meals at restaurants, shopping expenses, and hotel accommodations. If you are resident of a non-European Union country, you can get a refund of this tax in certain participating shops. For more info on VAT refunds, click here.
SIM Cards:
We use KnowRoaming – unlimited data for $3.99 per day. Readers Receive a 50% Discount with our promo code DDSave50. You can order here and have it delivered or find out more at our post.
Budgeting
Accommodation
Budget: France has numerous hostels where you can stay for just 15-45 euros per night. Enjoy dorm-styled or private rooms, free Wi-Fi and breakfast, storage lockers, hot showers, and great city locations. The popular St. Christopher's Inn in Paris has its own bar and club, and also provides free city maps.
Mid-Range: Mid-range hotels will cost around 60-170 euros per night. These hotels come with rooms and suites with flat-screen TVs and coffee makers, a fitness center, an indoor pool, a hotel restaurant and bar, and complimentary breakfast.
High-End: For five-star hotels, expect to pay around 250-1,600 euros per night and take in the best with private suites with terraces and living rooms, in-room massages, elegant dining, 24-hour room service, a spa, refined courtyards, butler service, and garden patios.
Food
The cuisine of France tends to have three parts for a meal: an appetizer (sometimes soup), a main course, and a dessert or cheese afterwards. A meal could look something like bisque (creamy crustacean soup), steak frites (steak and French fries), and a dessert of crème brûlée.
When in Paris, head to the Pierre Hermé for some of the best macarons or look for a local street vendor selling different varieties of crepes. In total, expect to pay around 30 euros per day for food.
Transportation
Getting to France:
Flights: The main airport in France is Charles de Gaulle, located 14 miles from Paris. Another airport is the Paris Orly Airport, located 12 miles from the center of Paris. You can check for the best flights to France on Skyscanner.
Getting Around:
Metro: Paris has a very popular metro, with prices starting at 1.90 euros. If you plan to use the metro a lot, consider getting a pass. There are multiple options, from 1-day to 5-day passes.
Buses: France has numerous buses, from city buses to regional to international buses that travel to different countries. The regional buses are a cheaper version of the train. In Paris, you can ride the city bus for 1.90 euros.
Taxis: Taxis are a good way to get around but are more expensive than other means of travel. Prices start at around 5 euros and increase by 1.5-3 euros per kilometer traveled. You can take a taxi in Paris from the Gare du Nord station to Marais for about 11 euros.
Car Rental: To rent a car, you need to be at least 21-25 years old and have had a driver's license for a year. An International Driver's Permit is recommended. Car rental prices start at 35 euros for drivers 25 and older.
Uber: Uber is available throughout all of France.
Packing Tips
Packing for France can be tricky depending on the areas that you will be visiting and the time of year.
The climate of France is temperate and varies from west to east and especially between the north and south.
Leave your heels at home – Cobblestone streets are common in many cities and towns across France. Heels and cobblestone do not mix so opt for flats, boots and/or sandals.
Classic Basic items – You do not need to be a fashionista to blend in. The key is in embracing neutral toned items that can be mixed and matched easily. Avoid logos, baseball caps, shorts, hoodies, flip-flops and running shoes as these items scream tourist!
Personal Safety products – Certain areas in Paris are known as pickpocket hotspots; two of those infamous spots are the Eiffel Tower and the Louvre. Before leaving for your trip, make sure to pack some personal safety products, like money belts and locks, so that you can keep your valuables safe on your trip.
See our packing tips: packing tip for Europe list for smart travel.
When to Go
For the best weather, travel between June and August, where temperatures stay around the upper 70s. During this time, you can also attend events like the Tour de France.
If you're looking to find the best deals on hotels and flights, travel in the winter, from November through the third week of February (the final week in February is Paris Fashion Week). To see city parks come alive with blooming flowers, travel between March and May.
Things to Do
Adventure
Tackle a Via Ferrata in Haute Provence – this Via Ferrata is a protected climbing route that was originally used by military squads in WWI. Nowadays it is a lot like rock climbing, but you don't have to have any technical skill or training.
Camp in France – save money and explore off the beaten path by camping across France.
Culture
Follow the Footsteps of Cezanne– through Belle Provence.
Perfection at Chateau de Chambord – if grand castles are something you are excited about seeing during your travels then this chateau is for you!
Stand in the exact spot where Joan of Arc was burned – Joan of Arc was born and executed in the small town of Rouen, located 135 km outside of Paris.
What not to Miss
Places to Stay
Fred Hotel: When in Paris, stay at this popular hotel. With plenty of nearby shops, you can also take a quick ride on the bus to get to the heart of Paris. Afterwards, come back to the hotel to stay in furnished soundproof rooms with flat-screen TVs and personal lithographs, a hotel coffee shop, and a breakfast buffet.
Grand Hotel Beauvau Marseille Vieux-Port-MGallery: Stay right next to the water at this four-star hotel in Marseille. Just over a mile from the Basilique Notre-Dame de la Garde and across from the Vieux Port, this 19th-century hotel comes with rooms with period furniture and drapes and views of the port, a hotel restaurant, a bar, a spa, room service, and an indoor pool.
Radisson Blu Hotel, Lyon: Stay in this four-star hotel, located near Lyon's shopping mall (La Part-Dieu). Rooms come with mountain or city views and you can also enjoy the hotel restaurant serving regional cuisine, a fitness center, a hotel bistro, and a bar.
Check out our favorite booking platforms Booking.com, Tripadvisor and Air B&B for the best deals on accommodation in Ireland.
Booking Resources
Whenever we travel to we make sure to start with these companies.
We have tried a lot of different ones over the years and all of these have consistently proven to be the best when it comes to offering great prices.
We have used every one of these personally and continue to do so.
Booking.com: This is our go site to when comparing prices for accommodation. It is usually the has the cheapest prices, not to mention you get free cancellation and you are guaranteed the best price.
Trip Advisor: What we like about Trip Advisor is that we can look at all the reviews and then book our accommodation.
Air BnB: Airbnb is the main search engine we use when we are looking for a home or apartment rental. It is the best way to stay in areas that offer a more local feel.
Skyscanner: This is the first place we check for flights. It consistently comes back with the cheapest and best options. It allows us to compare a lot of airlines to get the best price.
Hostelworld: With one of the largest databases of hostels in the world, Hostelworld is the go-to site when you are looking for budget accommodation.
Rome 2 Rio: If you want to see how to get somewhere by plane, train, bus, ferry or car Rome2Rio lays it all out for you as well as related costs. I love how they show it all to you on a Google Map and it works offline.
Get Your Guide: For all your day trip and city guide needs, we use Get Your Guide. It has the world's largest collection of things to do with more than 30,000 activities in 7500 destinations.
World Nomads Insurance: When you should always have travel insurance. We have found the best bang for your buck is by far World Nomads.
Related