"Wow, you have a great life!" "What do you mean work? You never work." You travel around the world having adventures and fun." "It must be awesome to just travel all the time" "Your living the dream" "How to I Become a Professional Travel Blogger?
That's some of the comments we hear from people when we talk of our life as a professional travel bloggers. Many of these observations may be true, however people also don't realize just how much work it takes to make money travel blogging.
'We went into travel blogging as a career change, not a career break'
Want to be a Professional Travel Blogger?
People that run their own business in the real world work 18 hours a day to achieve success. As do people who run a successful travel blog. We put in long hours every day. Luckily, we love what we do. Our long hours at the computer, traveling for several months of the year, doing research on the destination and taking countless photographs…well that's fun for us.
Many travel bloggers decide to start a blog because they want to leave the rat race and that is fine. I understand wanting to give up your career or take a break to travel the world. Many people are quite happy to take a year off, write about their experience and then go back to their jobs. But if you decide to become a professional travel blogger because you think it will be easy to make money, and that you will get away from the long hours and stress of business, you better think again.
Professional Travel Blogging is Hard Work.
Dave and I went into travel blogging with a plan. We didn't have the fantasy that it was going to be a permanent vacation, and we didn't think that we'd suddenly be working a 4-hour work week. We went into travel blogging as a career change, not a career break. We work hard, we have a plan, we're passionate about what we do and we are willing to adapt when things don't work out.
The Hard Work is Worth It
We travel blog because we love to travel, we love being together and we love writing and taking photographs. We are willing to put everything that we've got into turning our dreams into a reality. When we have set backs or failures, we are willing to re-evaluate our situation, make the changes that need to be made and start again. Making money with our travel blog is secondary, creating good content and information is first and foremost.
It takes years for any business to succeed. You most likely won't be an overnight success and you will have to work hard to meet your goals. But, if it is something that you are passionate about, you will have the time of your life getting there.
So, before you begin to blog professionally, ask yourself a few questions. 
Are You Willing to Think of your blog as a Business? 
That is the first question that you want to ask yourself. Do you want to travel blog for fun or do you want to be in this business. If you just want to write about your experiences on the road for friends and family, no worries. But, if you want it to be make money with yoru travel blog in the future, you need to start thinking of Travel Blogging as a business. Have a plan of where you want to be in a few years and be prepared to re-evaluate when necessary.
Are you willing to photograph everything?
Even the most mundane things like taking a photo of yourself working at the airport can help to tell the story. You need to take photographs of everything that you do in your travels. Sometimes you won't feel like it and would prefer to just sit and listen on a tour, but if you want to share the experience on your blog, you will have to make sure to take photographs on anything that could be relevant.
Are you willing to take notes on everything while be completely immersed in the history and culture?
Writing about your experience is not enough when running a travel blog as a business. You need to learn about the history and significance of the place that you are visiting. You need to find out about the important details like, how much it costs, how to get there and what you will see. You can't just float through a tour or a destination, you need to know about the destination and its people. You want to give your readers the best experience possible and being informed is a big part of that.
Are you willing to put in the hours after a long day of adventures to upload photos, write a post and edit videos?
You'd rather be out drinking at the bar or turning in early after a busy day trekking, surfing or paddling. But as a travel blogger, you need to spend your evenings sorting through your footage, writing drafts for a blog post and organizing and tagging your photos. There is a lot of work to be done each day and all those notes that you took while sightseeing now need to be edited and put into an enticing and interesting article for your readers to read.
Are you willing to go to see a sight or take part in an activity even if you don't feel like it?
You've been travelling for a long time and you are burnt out. You really just want to sit on a beach, watch tv and stay as far away from you computer as possible. When you are starting a business, you can't just up and leave it because you are tired. The same can be said for Travel Blogging. You need to keep working, especially in the early stages when you are building your audience. People want to read new content and you need to network and publicize yourself. So even if you are relaxing at the beach for a week or so, you need to be prepared to keep working.
Are you willing to change your lifestyle?
You have just quit your high paying job to live the dream of being a travel blogger. Travel is expensive and it will take at least a year before you start to make a name for yourself and start to make money.  Money goes fast between flights and sightseeing and you are going to spend more than you make for the first couple of years. Before the money starts to roll in, you will be on a tight budget. Are you willing to give up your designer clothes and expensive dinners? This is a very real question that you need to ask yourself. How much are you willing to give up to achieve your dreams?
Are you willing to answer emails from fans and followers that have questions about travel?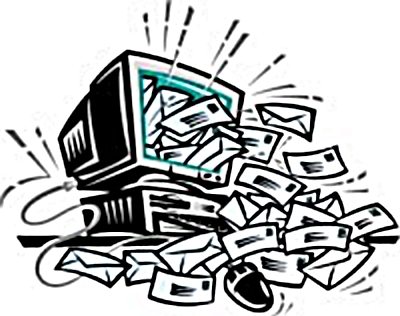 There is a lot more to blogging than just putting up a post. You will have to respond to comments, answer emails, talk to sponsors and  advertisers and answer questions from your fans and fellow travel bloggers. The behind the scenes work of a travel blog takes up more time than writing a blog post. Especially as you grow bigger. Comments accumulate, emails come in from readers every day, advertisers and companies write you to ask to use their product, put up ad space on your site and see ways to partner together. PR companies contact you about going on press trips and attending media lunches and you can find yourself answering dozens of emails each day. You can't ignore these emails. You need to be polite and answer every one of them. Even the if you don't plan on working with certain companies, you still need to send a reply thanking them for contacting you.
It is important to remain professional and stay on top of things..
Are you willing to make an editorial schedule and stick to it?
At first it was fun writing a blog post every couple of days, but now it is cutting into your travel time. It suddenly doesn't seem so easy when you have to write a post while you'd rather be sleeping on a lounge chair. However, you need to be consistent and decide if you really want to write on a regular basis. Your readers will start to look forward to your posts and count on reading them when they expect them. If you suddenly don't post for a few days or weeks, you will lose many readers. Even if you decide to only write once a week when you first start out, that is fine. Just be sure to stick to that schedule whatever you decide.
Are you Willing to Adapt?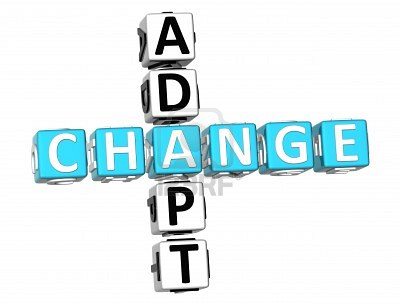 Many people don't want to compromise or change if things aren't working out. If nobody is coming to your blog, stop complaining and start rethinking your business plan. Instead of whining about what everyone else is doing and complaining about those who are doing better than you, start looking into trying new things. Many people argue that they have integrity and write from the soul and refuse to change because that is who they are. There is absolutely nothing wrong with writing from the soul and having a unique niche and keeping your voice, but if nobody is coming to your blog to read it you need to think about what you are doing wrong and why people aren't connecting with you. You can adapt while still keeping your core values and style of writing. You just need to work on a few changes and experiment with ways to connect with your audience more. If you are not willing to shift your plan you will have a difficult time in succeeding.
Our Story…
When Dave and I started out we wanted to have a TV Show. We knew that we loved travel and had a great idea and thought that this would be an amazing way to pursue our dreams of traveling full time. When we didn't succeed in our original goal, we looked into ways to raise our profile so that maybe one day someone would approach us to be on television. We worked hard at creating the blog and we changed and adapted over the past two years. We didn't change who we are and we stayed true to our core values of telling the truth about travel, making everything an adventure and showing people that couples can have a great time together, but we tried different things and made little changes to try to connect more with our readers and develop relationships with our peers. Because we were willing to adapt, we were eventually approached by a TV Station to do a weekly segment. We're still not hosting our own travel show yet, but we are not letting go of that goal.
If we didn't change and adapt our plan in the beginning, we wouldn't be where we are today.
Are you Willing to Promote Yourself
My mom gave me the best advice when I was worried that we shared too much of our good news. She said "If you don't promote yourself, who will?"  Travel Companies, PR Agencies and Tourist Boards need to know about all the great stuff that you are doing. The more you are doing, the more you should let them know. So make announcements about that where else you can be found on the web or who else you are writing for. Tell people when you are being interviewed or when you have won an award . These are all things that are attractive to companies and they will want to hire you or sponsor you. Actors have a publicist doing this job for them, you most likely don't have enough money to hire a publicist so you need to be your own media machine. Being humble is nice, but it won't get you a pay check.
How have you had success?
So, that's our thoughts on turning a travel journal into a travel blog. We have our views on what we think that we should do to be a success but everyone does things differently. Have you had success travel blogging? What have you done to make your blogging career a success? We'd love to hear.
More Information: