Do you want a fresh new perspective to showcase your brand or destination? Are you looking to leverage the credibility and influence of one of the top social media and storytelling teams in travel?
The Planet D is an established brand receiving over 1 Million Monthly Views!
Dave and Deb travel the globe showcasing their real-time journey and broadcasting their stories through professional travel writing, photography, and engaging social media offering advice, inspiration, and valuable information regarding destinations around the world.
Partnership Testimonials
As spokespeople and international brand ambassadors, The Planet D have had the opportunity to work with some of the world's top companies and brands – while discovering more than 100 countries on all seven continents.
We have over 50 brand and destination campaigns to our credit and aim to showcase your campaign as an experience.
The Planet D was featured in a Beijing Tourism commercial for 144 Hour Visa Free Travel.
Current Partnerships
The Planet D is currently an Allianz Travel Ambassador and UnCruise Specialist
We are currently working with Uncruise on an ongoing partnership
Dave and Deb were on the California Tourism Advisory Board helping California shape their online presence.


What we offer
Digital Storytelling

Named best travel blog and best photography in multiple outlets we have a proven track record of telling engaging stories of our travels and experiences through our blog and real-time Social Media.
Brand Ambassadors

ThePlanetD specializes in brand ambassadorships.
By working with companies that mirror our core values we develop targeted, engaging campaigns that reach the right market for your brand.
Photography

ThePlanetD is known for our award-winning photography winning multiple international awards and being named best instagram accounts by the likes of Forbes and Harper's Bazaar.
We create professionally edited, high-resolution photos that can be used for social media but also are available to be licensed for advertising or print.
Engaged Social Media

Let ThePlanetD reach a new audience for you. With over 2 million followers across all major social media channels, Dave and Deb not only have the numbers, they have the engagement.
With a well-rounded social media following you can be sure you'll reach your target audience.
Public Speaking

Dave and Deb have spoken around the world about both the business of travel and empowering people to live their dreams.
From Keynote Addresses to educational sessions our presentations aim to inform, entertain and inspire.
Video Creation

Dave and Deb are more than talking heads in their videos. best vloggers by TravelMedia UK and mentioned as trop youtubers by multimple outlets.
They create exciting, entertaining and informative videos using professional editing.
Our Website
Monthly Views- 1,077,000(Google Analytics)
Monthly Unique Views- 969,000 (GA)
Moz Page Rank – 70
Ahrefs Page Rank – 70
Alexa Ranking- 51,900
Subscribers – 70,000
Quantcast Ranking USA- 27,095
Quantcast Canada- 2646

Social Media
Twitter Followers -136,000+
Facebook Fans – 196,000+
Instagram – 209,000+
Pinterest – 60,500+ 2.1 million monthly views
YouTube – 8.1 Million Views + 45,000 Subscribers

Selected Partnerships
Allianz Travel Ambassadors – 2019 – 2020 The Planet D is in a long term partnership promoting the benefits of travel insurance.
California Tourism – 2018 Travel Advisory Board for the state of California.
American Express Ambassadors -ThePlanetD was been working with Amex since 2011 and became Ambassadors in 2012 – 2015. The Planet D still works with American Express on contract.
Expedia Viewfinders – The PlanetD was been working with Expedia.com since 2011 and became Viewfinders in 2012 – 2015.
Other Clients – ThePlanetD has worked with the other clients above in paid campaigns or extended contracts ranging from 1 month to 1 year.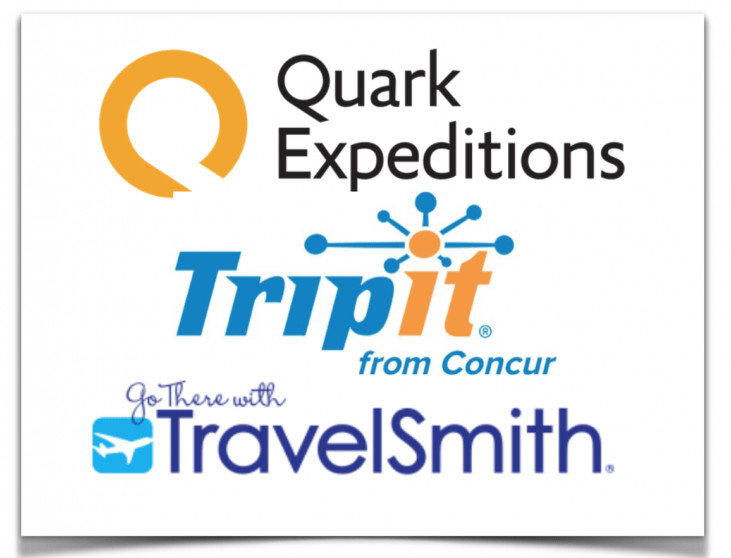 Destinations
ThePlanetD has worked with destinations around the world showcasing their beauty and adventure to their readers.
Each campaign is tailored to the destination and Dave and Deb work hard before the trip to build an itinerary that will resonate with their readers and show off the destination to the fullest.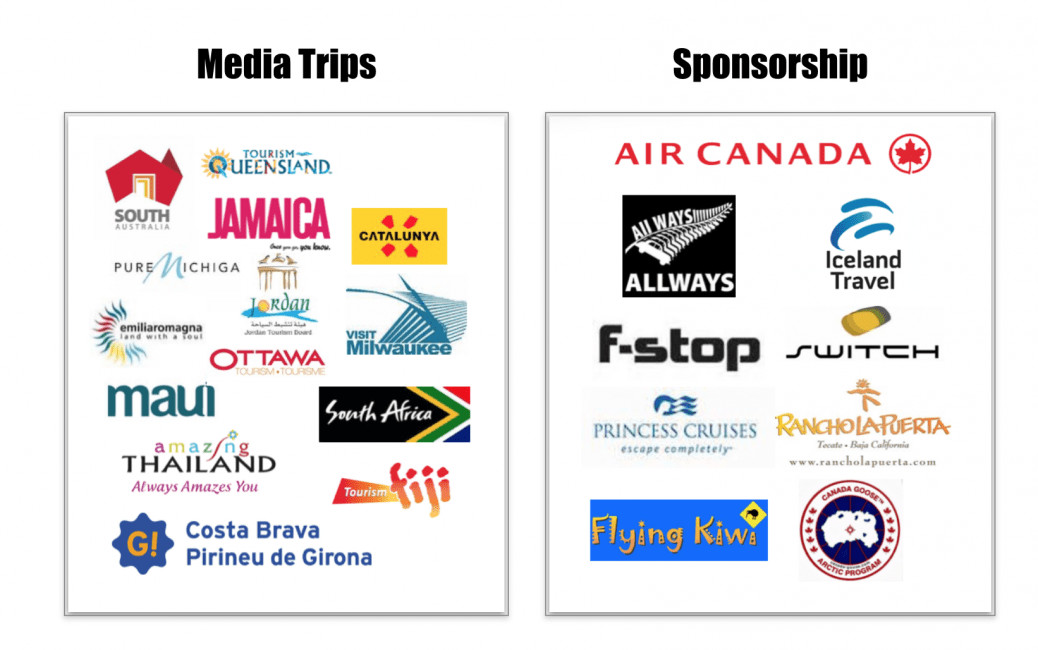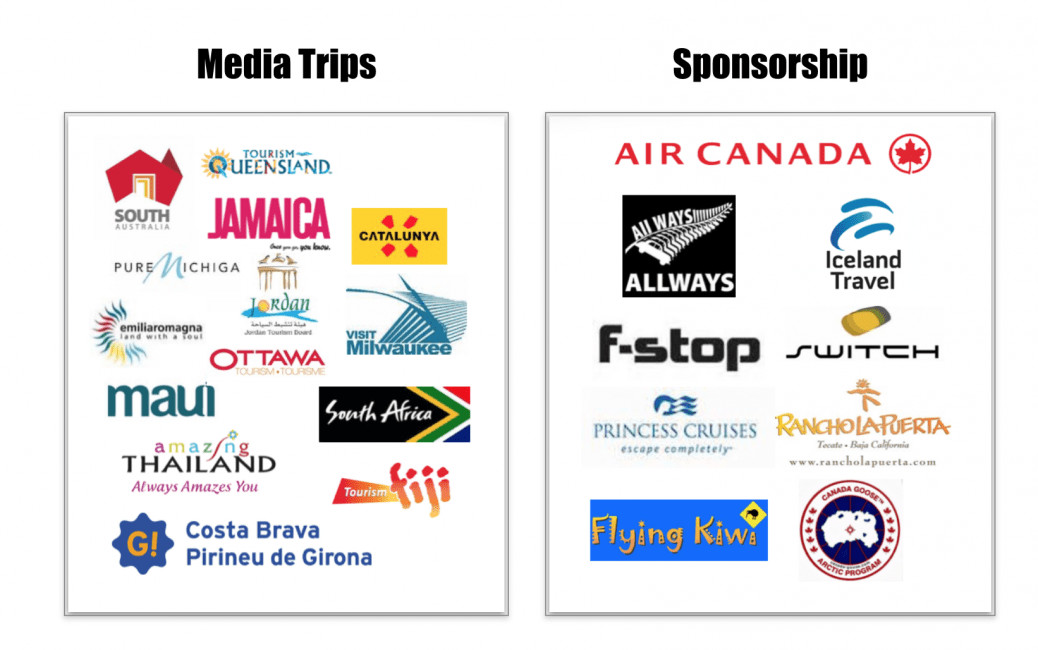 Mainstream Media
Dave and Deb are well-known travel personalities both online and in mainstream media.
They've been featured in major Canadian and international media outlets such as The Today Show, BBC World, CTV's The Social, and Canada AM.
Highlights of their online and traditional media features include Yahoo Travel, National Geographic and The Toronto Star, National Post, The Irish Times and Radio 1 Ireland.


Notable Photography Awards
Gold: Natural Scenic 2021 Bill Muster Awards
Gold: Natural Scenic 2020 Bill Muster Awards
Gold: Cultural Photography Bill Muster Awards
Gold: Portrait Photography 2019 Bill Muster Awards
Silver: Wildlife Photography 2019 Bill Muster Awards
Winner: 2018 NATJA Arts and Culture Photography
Winner: 2018 NATJA Portrait and People
Silver 2018 NATJA Nature Photography

Silver 2018 NATJA Architecture
Winner 2016: Lowell Thomas – Overall Excellence in Photography
Silver: Lowell Thomas – Photo Illustration of Travel
Winner: 2015 Best Overall Excellence in Photography by NATJA
Winner: 2014 Best Illustration of Travel Award by SATW
Winner: 2014 Best Wildlife Photography by SATW Bill Muster Awards
Silver: 2015 Best Landscape Photography NATJA
Silver: 2014 Best Photo Essay NATJA
*Members of the Society of American Travel Writers *