When visiting the world's greatest Karst formations in Yangzhou, you can't possibly consider not going rock climbing for an afternoon.
The area surrounding Yangzhou is a climber's paradise and die hards from around the world come to this region to conquer its routes for months on end.
With hundreds of sport climbing routes and more being set every day, it is a world-class destination for climbing.  The limestone cliffs make for ideal conditions and the many mountains offer varied routes for all levels.
Rock Climbing Yangshuo
We haven't climbed hard for a few years, so we opted for a guided day at the crag.  For 250 Yuan, we signed up for a fun day at Insight Adventures (Formerly China Climb)  Our group of four had two guides, Mick and Marcello from the US and El Salvador.  We were told we would have three guides, but we got two.
Marcello and Mick were likeable guides, but it was clear that Mick had spent far too long teaching children how to rock climb as I felt that we were being talked to like we were 10 years old.
When we signed up the day earlier, we told them that we have a lot of rock climbing experience and we wanted to make sure that it would be a day of just fun climbing for all levels.
They assured us that we would be satisfied. They were wrong.
Mick, who seemed to take over the day, went through a useless lesson.
We didn't need a lesson because they tied our ropes, put on our harnesses, belayed us and did our safety checks.
So why did they give us a lesson on how to belay, how to tie knots and how to tie ourselves in when they did it all for us anyway? We never belayed, we never tied a knot and we never touched the rope.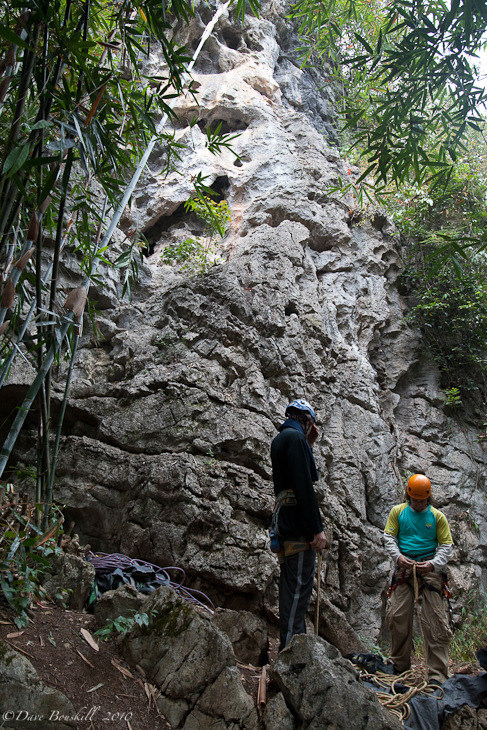 They were there to take care of us, that is what we paid for and what we came out here to do.
If we wanted a climbing lesson we would have signed up for one but we are on a strict schedule so we signed up for an afternoon of climbing.
Besides, we told him that we used to climb and yet he kept talking to us like we didn't know anything.
He wasted valuable time going through information that we didn't need.
Instead of getting down to business and getting on the rock face,  he went through the ABC's of climbing.  Something I found very annoying.
Here is an excerpt of how he talked to us.
"A for Anchor"
"B is for Buckles"
"C is for Closed, or Cool or Climber"
"H is for high 5″
And then he gave us all "High Tens"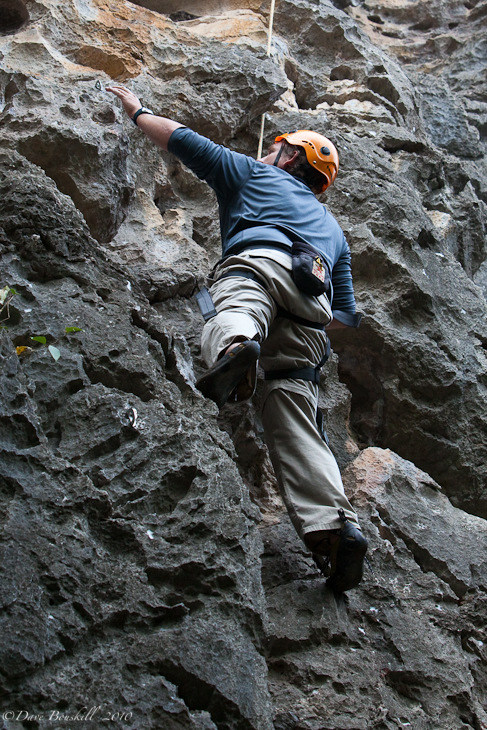 We did a measly 4 climbs as they took forever to set the routes.  They couldn't have chosen a more boring set of routes either.  Our first two climbs were very short and easy and we had already wasted a good hour and a half.
We waited for them to come and open the storage locker that is a 5-minute drive away from Insight Adventures and by the time we had all our gear that was supposed to be put together and ready for us by the time we arrived at one, almost an hour had gone by.
With them taking another 10 minutes to drive out to the crag and 20 minutes to set an easy route. We barely had any time to climb.
They set two routes at a time.
Our second set of routes (climbs number 3 and 4), were much better and longer, but by that time our day was coming to an end.
Just as we were catching our momentum, we ended.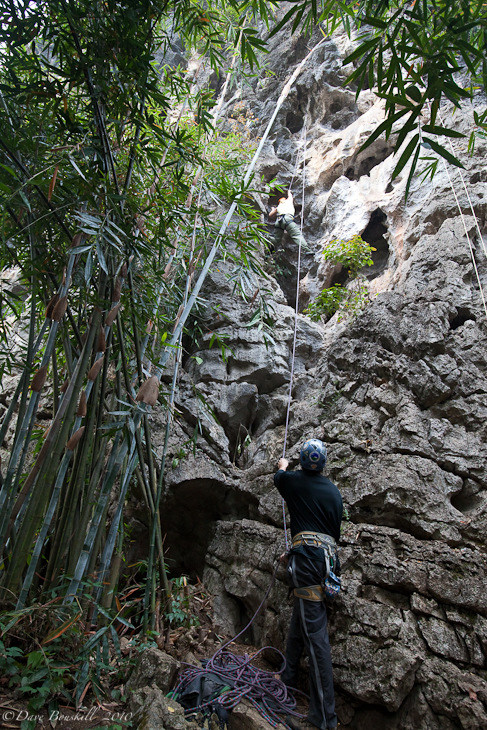 They could have easily squeezed in two more climbs, but hey, it was the American Thanksgiving Holiday and they had to get back to the shop to celebrate.
So we rock climbed in China 4 little routes and spent too much money for what we got.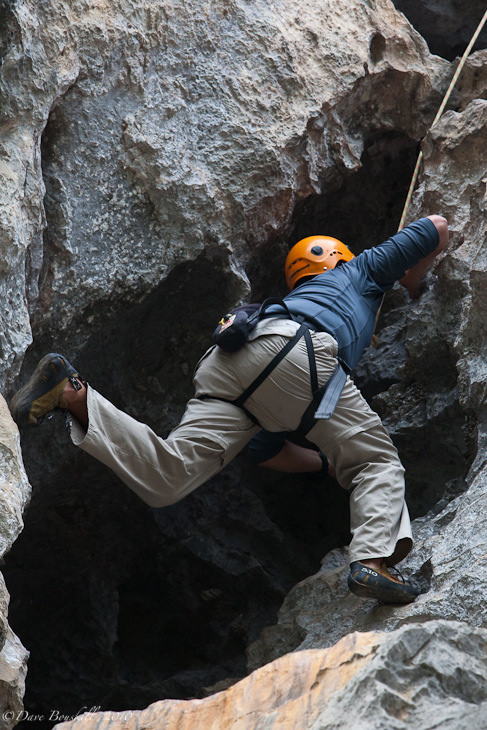 I wouldn't recommend climbing with Insight Adventures (Formerly China Climb – the sign that they still have on the door) for an afternoon climb.
Maybe they are fine for kids or for experienced climbers to rent gear from.  (I assume the hardcore climbers like them since they were all hanging out in the office) but for a day climb, they are not a good choice.
It was one of the most unfulfilling days climbing I have ever had.
I realize that it is probably better for people that bring their own gear and can climb independently, but for a person that has some experience and just wants to go out and have some fun being pulled up the wall for a few fun climbs, try somewhere else.
They just didn't seem to care or have the time for part-timers like us.
I guess if we are going to go back to Yangshuo to climb we are going to have to get back into serious climbing and sharpen our skills again.
Then again, we enjoy travelling and taking on new adventures and challenges.  We'll leave that to the guys and gals that like to live at the crag.
Note: This trip was sponsored by Intrepid Travel.  We use local guides when for our excursions and are free to book our own trips independently.  This climbing trip in Yangshuo was booked on our own and Insight Adventures is not affiliated with Intrepid Travel.
---
Read More
Where to Get Off the Beaten Track in China
Top 10 Things to Do in Shanghai, China
Spectacular Mutianyu Great Wall – Your Travel Video Coffee Break
Why You Should Travel Off the Beaten Path in China
SaveSave
You Might Also Enjoy