Wawa. It's the town so nice they named it twice! Wawa is a small town on the North Shore of Lake Superior.
Famous for the giant Canadian Goose statue overlooking the Trans Canada highway, it is a must stop on everyone's travel itinerary when driving this way.
Lake Superior Accommodation
Wawa is also an excellent stop for a few days to go for a hike or paddle in the rugged North of Ontario. If you want, you can even book expeditions and excursions to areas all over the coast.
The place to stay and be is Naturally Superior's Rock Island Lodge.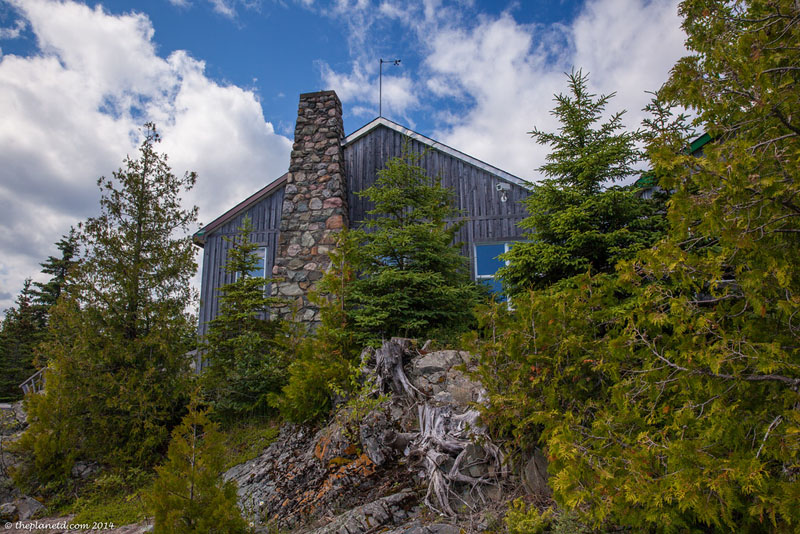 This is a beautiful lodge located directly on the waterfront at the mouth of the Michipicoton River.
From here you can book canoe, kayak, and hiking excursions to the Slate Islands, Pukaskwa National Park, Sleeping Giant Provincial Park, Michipicoton Island and Lake Superior Provincial Park.
Whew! That's a lot of epic tours!
We joined a packed house for a delicious buffet dinner (complete with wine) in the common room of the lodge to talk about the various places they'd be going the next day.
Everyone was here for different reasons. Some people were taking off on epic two-week trips, some had just come back from a paddle up the coast and others were simply staying at the lodge for a couple of days to hike and paddle around the area.
The one thing everyone had in common? A sense of adventure.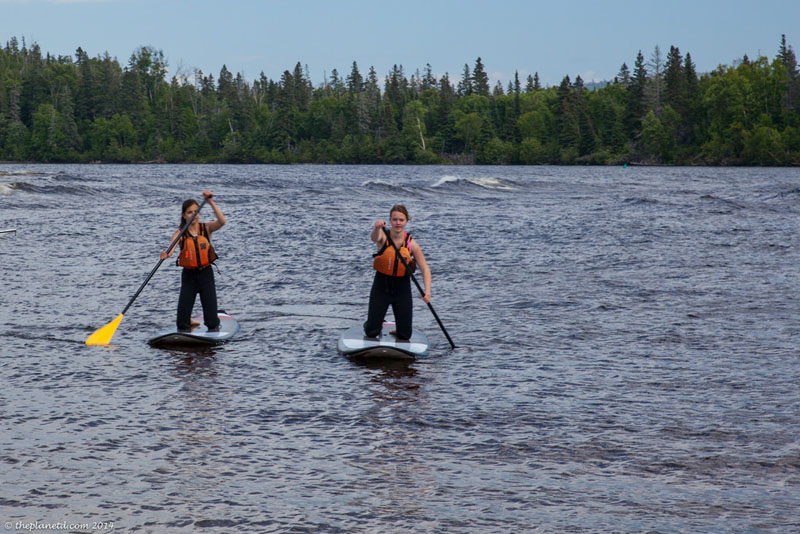 Naturally Superior has is it all. With 20 years experience, it is the premier lodge on and places for adventure the lake. If you decide that coming to Wawa is an adventure unto itself and that an excursion isn't for you, this is the place to stay.
They offer canoe, kayak and stand up paddle board rentals. If the water is high enough, you can surf offshore or you can spend time in the warmer waters of the Michipicoton River.
Lake Superior is a huge lake located in Northern Ontario, so it never exactly warms up. It's nice to have the option of warmer waters right next door.
If you want to relax you can do that here as well. The inviting Muskoka chairs were the perfect spot to read a book, or as one person was doing, knitting!
We watched owner David and guides Jen and Brendan surf in the waves on their kayaks. People have been known to surf on surf boards on Lake Superior, but surfing in a kayak looks like way more fun!
They invited us in, but even with a whitewater kayaking course under our belt at Madawaska Kanu earlier this year, we didn't feel confident enough to face the mighty Superior. So we let them have the fun.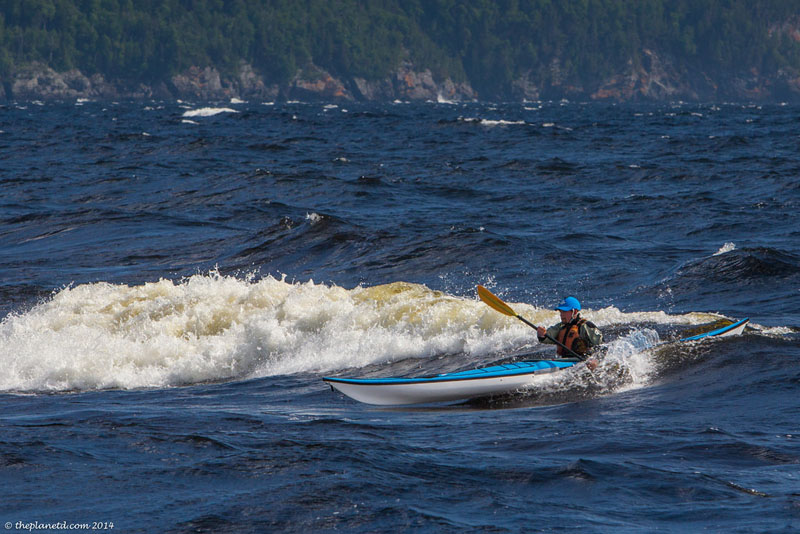 Inside Rock Island Lodge
Looking for a getaway, Check out our Romantic Getaways round up Around the World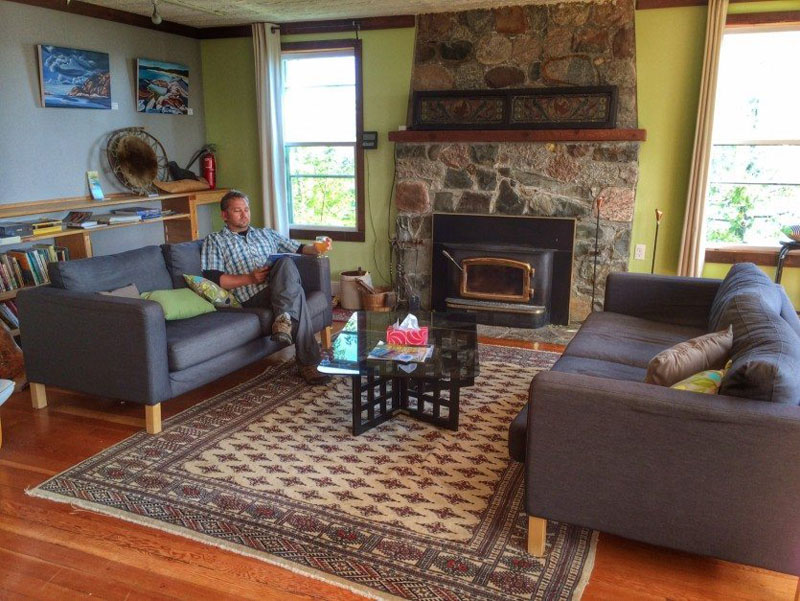 The rooms are elegantly designed with comfortable duvets, hot showers and waterfront views from every room. There's a cozy fireplace which surprisingly was needed at night as the summer is cooler than usual this year.
With the harsh 2014 Ontario winter freezing the lake, the water is taking much longer to warm up and creating a cooling effect all around.
No worries though, that's keeping the bugs under control and when you're trekking or paddling, it's much more comfortable in the day.
You can camp on the premises as well and use the facilities.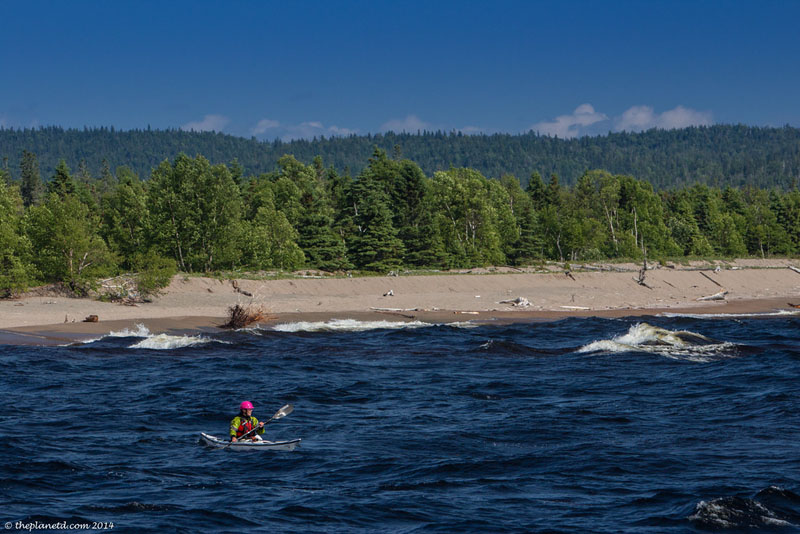 There's a beautiful beach on the grounds that you can chill out on by the boat house or you can head into Wawa to see the Canada Goose and buy some fudge at Young's General Store.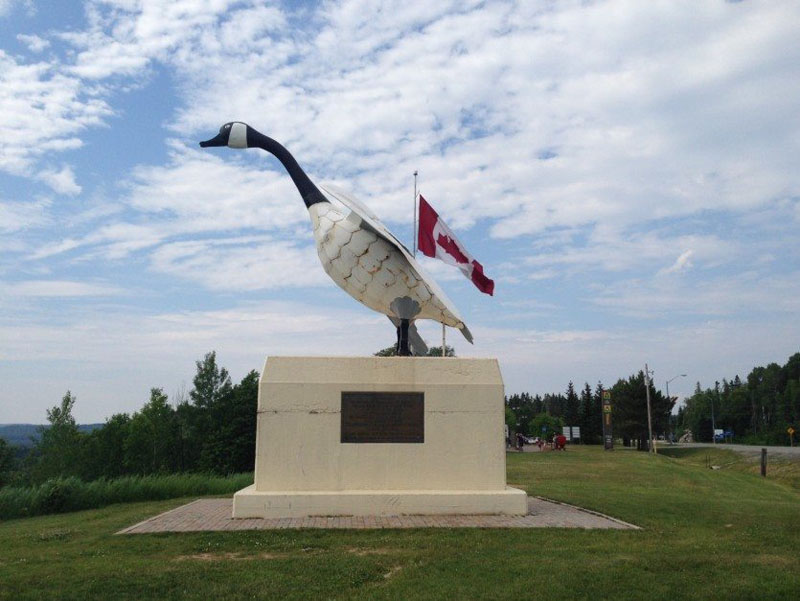 Lake Superior Adventures
Naturally Superior is surrounded by wilderness. It's that quintessential Canadian experience that you've always dreamed of having.
The drive from Sault Ste Marie to Wawa is one of the most epic drives in Canada with towering sea cliffs, beautiful deserted beaches and a coastal highway to die for.
The Canadian government had such a difficult time figuring out how to build a road through this rocky terrain, they didn't get this portion of the Trans Canada Highway completed until 1960.
It was worth the wait as the drive to Wawa is one you will never forget.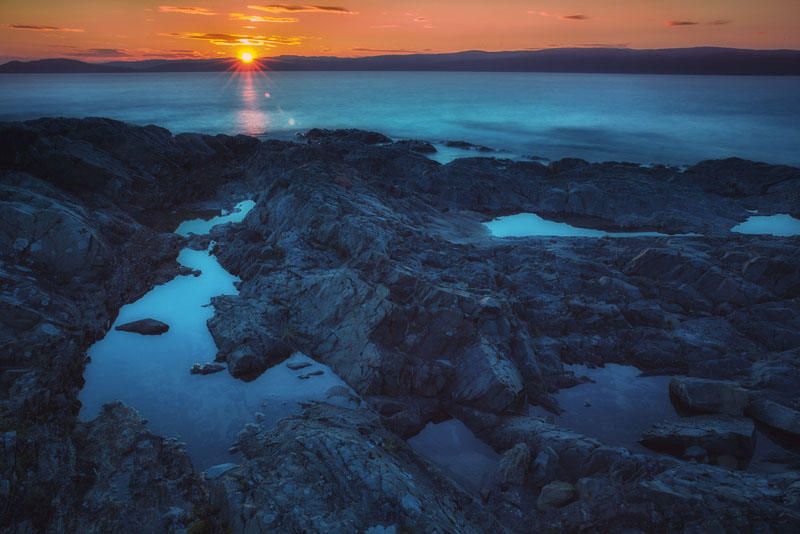 We booked a trip with Naturally Superior Adventures to kayak the Slate Islands. We felt safe and secure knowing that their instructors are Class 1 certified and well trained with years of experience.
They had a satellite radio to check in each night with home base and they've all had wilderness first aid training. You're in good hands with NSA.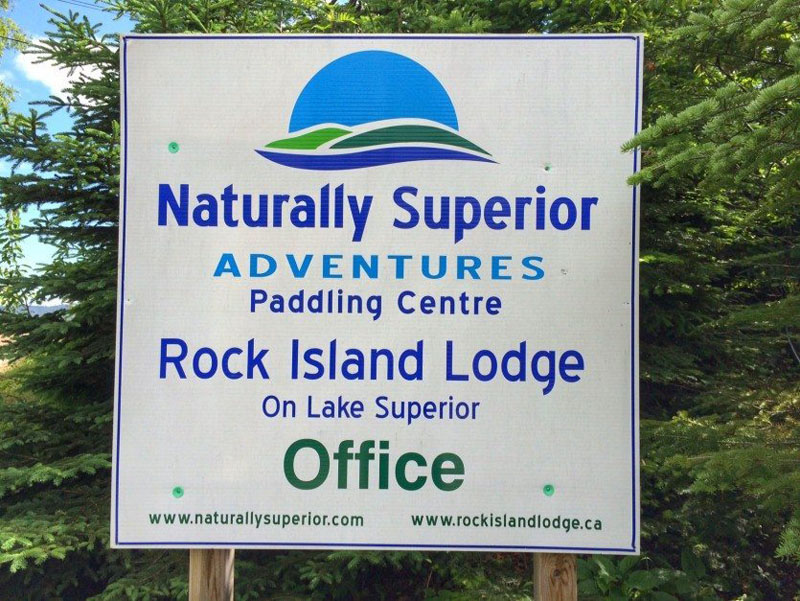 But safety aside, the guides are fun and cool. They're friendly and easy going and all have a love for Lake Superior and our home and native land. Like many of the guides we've met during our Ontario adventures, their energy was contagious.
You couldn't help but fall in love with the place because they love it so much.
We've noticed an ongoing theme in Ontario. Most lodge owners, wilderness guides and instructors do their jobs because they love them.
It's a passion project for everyone.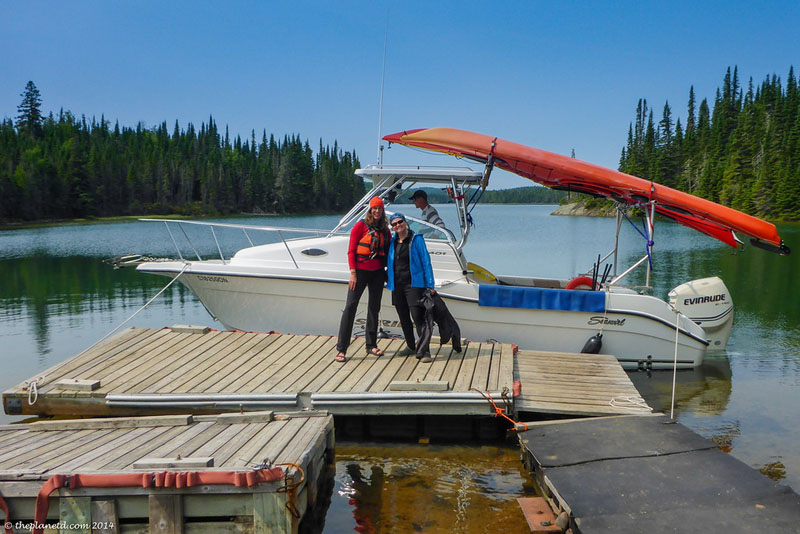 David Wells, owner and director of the company clearly has a passion for his land, his sea and his province. He's skilled and relaxed all at once. Joining patrons for dinner and drinks and telling tales around the fireplace.
It's a spot where you can lose yourself and forget about the stresses of life. Naturally Superior reminds you that life is meant to be enjoyed and judging by the looks on everyone's faces in the lodge, they're succeeding in their mission.
Everyone had a huge smile and eyes wide with anticipation for the adventure ahead.
What's your adventure for 2014?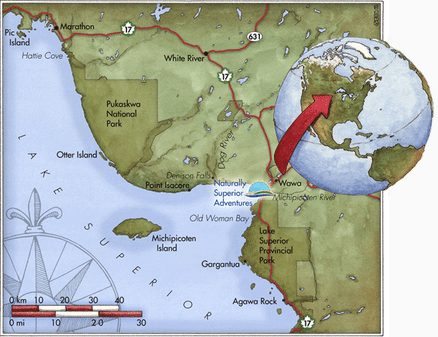 To book your canoe, kayak, hiking or even if you are on a road trip through Lake Superior and need a couple of nights to relax in paradise, visit the Naturally Superior Adventures website. 
It's a great weekend getaway too!
For tourism information on the North Shore of Lake Superior and Sault Ste Marie, check out the Algoma Country and Visit northwestern Ontario 
Read More
7 Sizzling Outdoor Ontario Adventures for Summertime Fun
Fly in Lodges of Ontario – A Northern Rite of Passage
Alberta Winter Travel Guide – Things to do from Calgary to Banff
You Might Also Enjoy