In Six Days we will be in India.
This past week has been a whirlwind. While we thought that we were very well prepared, there is still so much to do to get ready for an extended trip.
Many things cannot be done until the last few days and we have been scrambling and out of control busy.  While it is drawing closer with every minute, it doesn't even feel like in less than we week we will be on the other side of the world.
We are too worried about checking everything off of our long to do list.
Our Top Adventures in Asia
So instead of complaining, we want to share with all of you the adventures that we are most looking forward to in our upcoming Asian Adventure.  To daydream about what we will be doing over the next few months is exciting and overwhelming.  We may be starting in India, but we have a lot of countries on our itinerary and we can't wait to visit all of these destinations.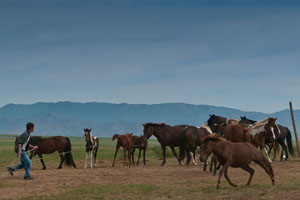 1. Mongolia
Riding a horse through the steps of Genghis Khan
Following the trail of Genghis Khan, we are so excited to ride a horse through his old stomping grounds.  To live as an nomad, riding from Yurt to Yurt is a long time dream of ours.  It is the number 1 adventure in Asia on our list, but you are going to have to wait until the end of the trip to hear all about it.
—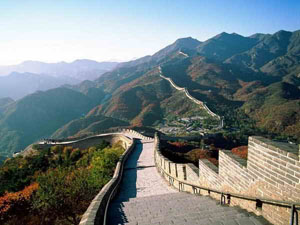 2. China
Trekking the Great Wall
Trekking the Great Wall of China is on everyone's bucket list and we are no exception.  We are hoping to visit and trek along some more remote portions of the Great Wall and really explore its history while having a great adventure.
–
–
–

3. India

Yoga Instructors Training Course
India is renowned for its yoga and we plan on taking a month long intensive to study and get ourselves back into shape.  What better way to kick off the trip than to put ourselves through an extreme physical workout.  Not only that, by the end of the month of 10 hour days, we will be certified instructors and be centered, at peace and ready to take on the next leg of our Asian Adventure.
–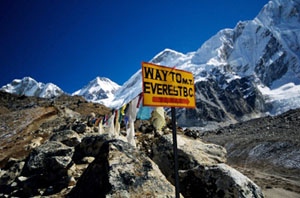 4. Nepal
Trek to Everest Base Camp
In 1996, we read Into Thin Air
Into Thin Air by John Krakauer for the first time and we have wanted to visit Mount Everest Ever since.  There is one adventure that we want to make sure that we do while we are in Nepal and that is to trek to it's Base Camp.  We just love climbing and trekking through mountain ranges.  There is something about pushing ourselves to our limits that makes us feel alive and to witness the beauty of the Annapurna Range is a once in a lifetime opportunity.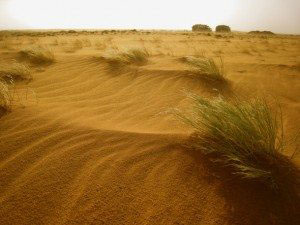 –
5. Safari in the Gobi Desert
There is something about a desert.  In the most barren of places it is where we feel the most alive and find true beauty.  The Gobi Desert in Mongolia is a place of legend and an important stop on the Silk Road.
Can you imagine finding a herd of the rare camels that were featured on National Geographics Planet Earth with your own two eyes.  We hope that we have that chance.
–
6. India
Camel Trek – Rajasthan
My friend Angie was in India a couple of years ago and fell in love with the poor misunderstood camel.  One thing that we are looking forward to is trekking through Rajastan on a camel ourselves.  We love camels too and we are looking forward to stepping back in time and living the life of a true Desert Nomad (for a couple of days anyway)
–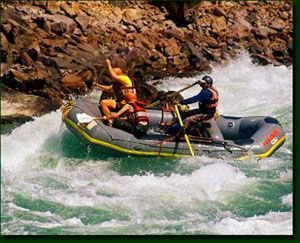 –
7. India
White Water Rafting the Ganges
I know what you are thinking.  The Ganges? Why would you want to white water raft that dirty river?  Well up north in the Himalayas the Ganges is pristine and wild.  There is nothing more thrilling than riding rapids down an untamed river and to do it on this legendary body of water is a must for us!
–
8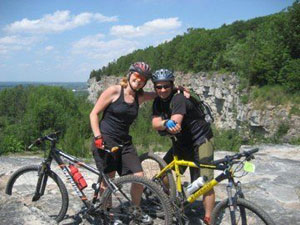 –
8. Mountain Biking in Sri Lanka
We love to cycle, but we really love to mountain bike.  It is one of our favorite hobbies and when we found out that Sri Lanka has excellent mountain biking, we added it to our list of adventures.  Ride through tea plantations, rubber trees, jungles and mountainous terrains.  This is going to be a blast checking out their trails.
–
–
I know what else you are thinking, there are many other great things to see in Asia, like the Taj Mahal, Varanasi, The Three Gorges… the list can go on and on. 
These are the adventures that we are looking forward to the most, but I am sure that we will change our list on a regular basis as we explore more, find out about other great things to do and meet other travelers that have experienced awesome travels.
For now, with the limited research and preparations that we have done for our trip, these are our favorite upcoming activities.
We love to wing it and I am sure that we will end up off the beaten path traveling to a remote destination and taking part in an obscure adventure that we hadn't even thought of.  Will Dave be wrestling in Mongolia or will we find ourselves taking part in a Pilgrimage?… Most Likely. We just can't wait to get this Adventure in Asia started!

Read More
Mountain Biking Adventure in Pokhara Nepal
Why You Should Travel Off the Beaten Path in China