Montmartre is probably the coolest district in Paris. Lucky for us, we had friends there! We have been following @ParisBuff for quite awhile and have had the odd quick exchange on this massive social networking site. There are some people that you just connect with even if you have never met before and @ParisBuff has always been supportive and fun to chat with online.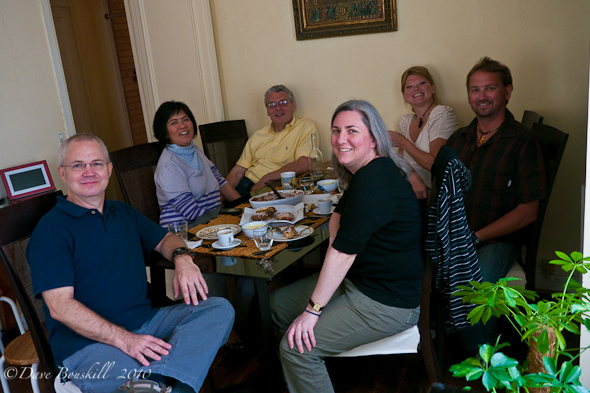 Montmartre Tour with our Friends Paris Buff
When they saw that we were coming to Paris from one of our tweets, they invited us to their house for coffee and a tour of their amazing neighbourhood Montmartre. Who better to walk us through the most charming area of Paris and the home to La Basilique Sacre Couer than the author of Paris Movie Walks himself Micheal Schurmann?
His wife Marlys and tweeter extraordinaire greeted us with a big smile and a bubbly personality. I immediately knew I was going to like this visit.
Another twitter friend Keri and Benjamin of @khegre (who we will be seeing again in New York at the TBEX) stopped by to join us and after enjoying coffee, delicious home made chocolate cake and custard we set out for a tour of Paris' most fascinating neighbourhood.
Montmartre has been used as a location for countless movies over the years from An American in Paris to Amelie. Amelie is unique in the fact that the film is actually set in Montmartre and takes place in the cafes and markets around the area giving the world a glimpse into modern day yet traditional French life. I had visions of Audry Tautou strolling through the streets with that sly smile as we walked.
Michael filled our heads with Paris Movie Trivia.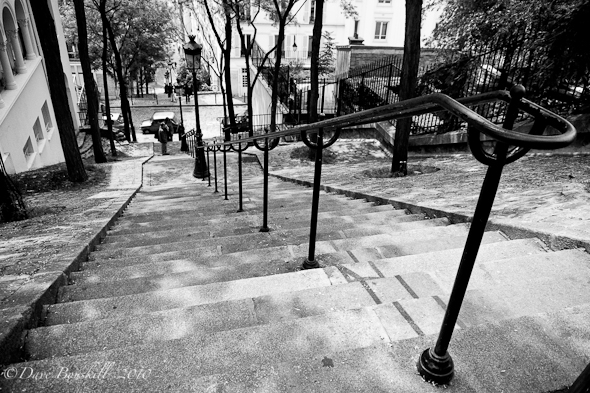 As we stood at the top of a set of stairs, we learned that it was here that the one and only scene filmed on location in Paris of the movie An American in Paris was shot right here.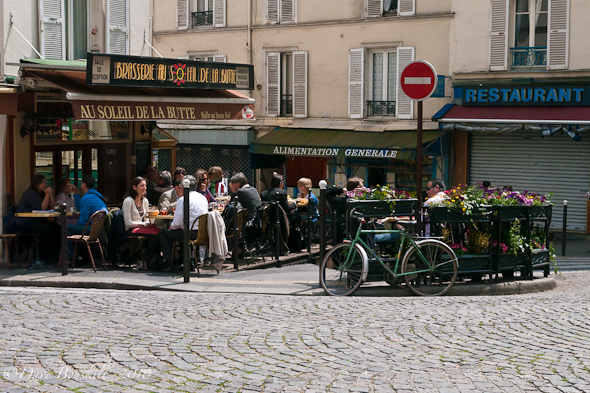 Famous Areas
As we walked through the Montmartre area we saw the locations of famous movies such as Sabrina, Funny Face and French Kiss. We walked through a park where Edith Piaf sang La Vie en Rose.
As movie buffs, Dave and I loved the tour but we also saw more than just movie sites and learned more than just movie trivia. We looked at the site where Picasso had his studio and the setting for Renoir's famous painting Bal du Moulin de la Galette.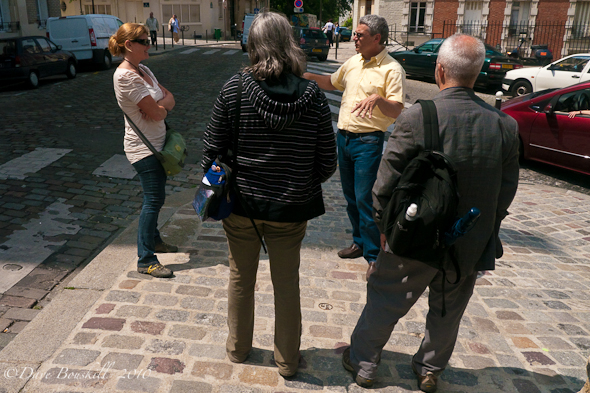 Micheal is a walking encyclopedia. He told us facts about the city of Paris, Notre Dame and Sacre Couer. He talked of writers and artists, musicians and entertainers. Famous people resided all over the Montmartre area.
The most interesting piece of information for me was learning that Paris was actually almost completely redesigned after the French Revolution.
Dave and I have always wondered how a city this old managed to have so many wide streets. How did they have the foresight for automobiles and traffic? Well, Michael explained that they razed the city in the 19th century widening the roads to make it difficult for revolutionaries to form barricades.
Narrow streets are easy to block but wide streets are more difficult. Even if there were some narrow streets left, at least the army had a way to make it around a barricade and approach from another direction. Thus stopping the possibility of another French Revolution.
I feel smarter already.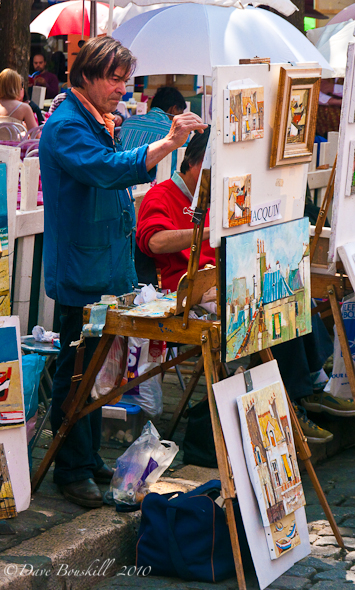 I don't want to give away all the information that Michael and Marlys shared with us, you should check out their walking tour Paris Movie Walks or read his book Paris Movie Walks for yourselves.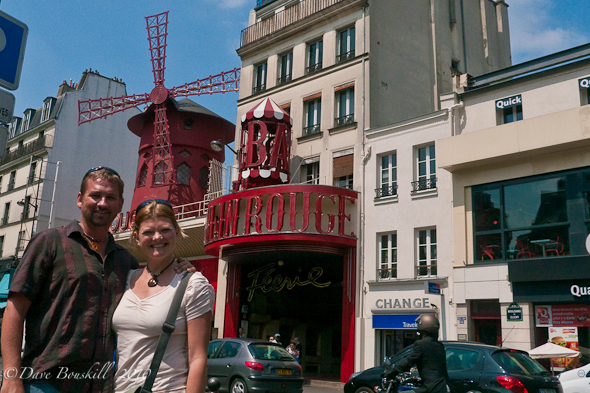 Meeting New People
We feel lucky to have made new friends with such fun and interesting people. We had the chance to see a different side of Paris. We strolled down streets that only residents would know about, we learned about real estate and development here.
We saw the shops that are still functioning today that Amelie was filmed in and we made a quick detour to the Moulin Rouge, The very famous site in the area. Did you know that not one scene of the movie Moulin Rouge with Nicole Kidman was filmed in Paris?
We parted ways after being treated to an incredible Indian thali Dave and I walked along the canals at Marlys' suggestion back to the Seine.
This is a highly recommended walk if you are staying in the Montmartre area or after your visit to Sacre Couer. The weather was perfect and we had the chance to see the non tourist side of Paris.
Young students sat along the canals drinking beer. People were out for a run and new couples were lining the water enjoying a picnic dinner.
Our route took us through a Paris we had never experienced before. A Paris free of tourists and filled with every day life.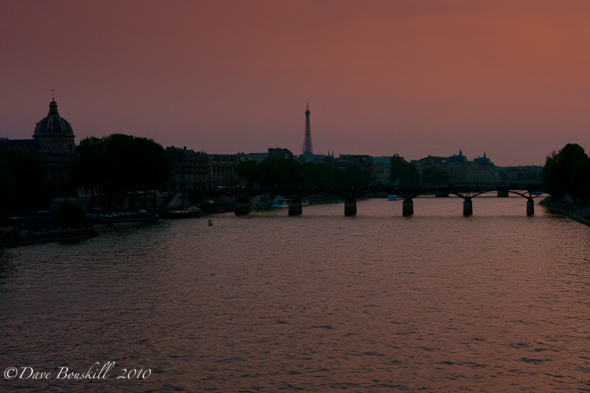 The night ended with a glass of wine and a walk to enjoy the short window of Paris lit up at night. The sun goes down late at this time of year and all the lights for the tourist sites (Eiffel Tower excluded) turn off at midnight.
Dave managed to capture some images of the city during our two hour window, you can view his gorgeous shot of this romantic city at Paris at Night a PhotoStory.
Read More
The Ultimate Paris Itinerary: 3 Days in Paris