Some people will travel great distances to experience a new culture or to visit a World Heritage site – or to sample a new brew.
Perhaps your local pub crawl is getting old. Feel the need to break out and explore? Here are 10 Great Beer Cities – even free if you time it right.
Great Beer Cities Around the World
Be aware of the minimum legal age to consume alcoholic beverages – and be respectful! But enjoy my round up of the best beer cities all around the world.
Dublin, Republic of Ireland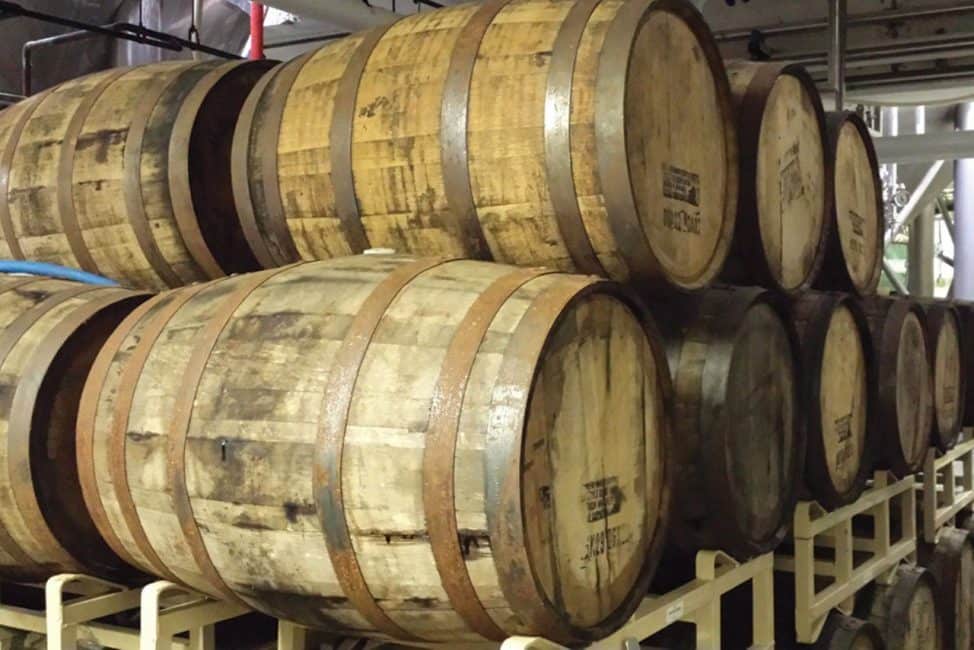 In this famous capital city, you can join a free walking tour that comes with free beer samples! It's from Next City Tours, and it is called the "Beer Legacy" tour.
You meet up with the guide at the starting point and from there the group heads to other strategic locations nearby.
During this tour, you will learn many things – from the Guinness story to the emergence of local craft beers to suggested Irish food and beer pairings.
At key points the group will stop, and you can try one or more beers produced by the local micro-breweries. NOTE: A minimum number of participants must be reached for the tour to commence.
Free Brew Legacy Tour – Meet-up location: in front of the Central Bank, The Dublin 2 Building, Dame Street, Dublin, Ireland

Next City Tours Tel: +353 83 117 1197

Loving the Beer Cities tour? Check out our Step by Step Guide to the Guinness Storehouse
Brussels, Belgium
Abbey-dwelling monks began to make beer hundreds of years ago in places like Belgium.
This way they could avoid drinking unclean water during the Middle Ages. The monks sold excess beer to the local public, thus earning money for the Church and for their upkeep.
Today you can participate in free tasting demonstrations during the "Belgian Beer Weekend"2 held during the month of September in the city main square in front of the Grand'Place.
On that Sunday morning there is even a parade of old beer wagons.
We are BrewStuds and Belgian Brewers – Location: Grand'Place, 1000 Brussels, Belgium

Visit Brussels Tourism Information Tel: +32 2 513 89 40
Munich, Germany
Some people want to experience the traditional biergarten filled with happy drinkers clinking steins while busy servers flit about in holiday costumes. You can certainly do that during "Oktoberfest."
But Germany also recognizes a "Bavarian Beer Week"3 – which is actually held in the spring. April 23rd is the official annual "Bavarian Beer Day" which kicks off a week of regional celebration.
On that one day free beer is dispensed to the public from an open-air "beer fountain" set up in front of the Bavarian Brewers Federation building in downtown Munich.
The beer is donated by the federation member companies.
German Beer Institute – Location: Bavarian Brewers Federation, Oskar-von-Miller-Ring 1, Munich, Germany

Munich Tourist Office Tel: +49 (89) 233-96-500
Pilsen, Czech Republic
Pilsen is located in the region of western Bohemia and is the country's fourth largest city.
Here you will find the Pilsner Urquell® brewery which has been in operation since 18424.
Today the brand and brewery is owned by SABMiller. With modern equipment they can process an amazing 120k bottles of beer each hour at this location!
Take the guided tour.
At the end the guide will bring you to their brewery cellars where you can sample their beer – unfiltered and unpasteurized – poured straight to your cup from an oak lager barrel tap.
Pilsner Urquell Brewery tour – Location: U Prazdroje 7, Pilsen 301 00, Czech Republic

Tel: +420 377 062 888
Yokohama, Japan
Enjoy a train ride from Tokyo to the City of Yokohama, then take a short walk from the station to the Kirin Beer Village which offers a tour every 30 minutes5.
The Kirin Brewing Company boasts that some 2,000 cans of beer are filled and packed every minute during operation hours. At the end your group arrives at the "tasting bar."
Each visitor receives three tickets in exchange for three glasses of freshly-made beer. The choices are "Ichiban-Shibori," "Lager," and "Stout."
Yokohama Beer Village – Location: Kirin Brewery Co. Yokohama Factory, 1-17-1, Namamugi, Tsurumi-ku, Yokohama, 230-8628

Tel: +81 045 503 8250
Manly, NSW, Australia
The 4 Pines Brewing Company launched here in 2008. Like many handcrafted brands around the world, it is a relative newcomer to the beer scene. Head to the Manly Brewpub and Restaurant.
During weekdays you can request a tour of the brewery6.
They make a total of 9 different types of beer, from pale to amber to stout.
After 5pm on Mondays at the brewpub, dine-in patrons can order a free pint with their meal. Mondays are also magic night, so while you sip your brew a local magician performs for the crowd.
4Pines Beer – Location: 29/43-45 East Esplanade, Manly NSW 2095, Australia

Tel: +61 02 9976 2300
Merida, Yucatán, Mexico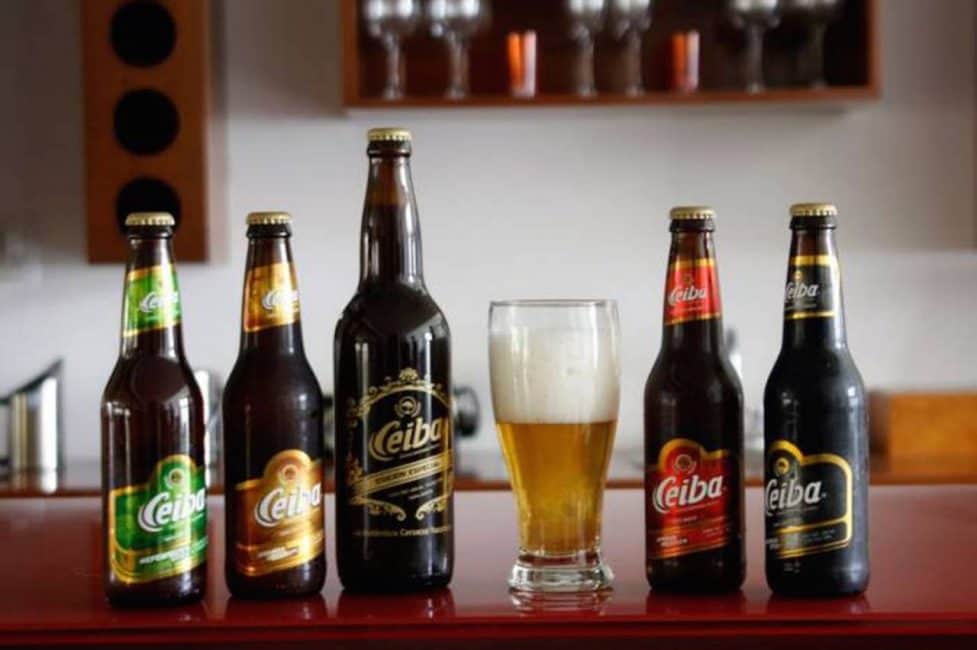 In some corners of Mexico there's a push-back against the longstanding national brands in favor of the newer microbrews.
Why? Because of the transition to foreign-ownership (e.g., Modelo = AB InBev = Belgium). If this makes you unhappy, you too can join the "revolution."
Head to the city of Mérida and find your way to the La Negrita cantina7 – where they proudly serve the local craft beers, including Ceiba and Rústica.
You do have to pay for food and drink of course, but before you order you can request a free sampling of these craft beers.
Mexican MicroBrewers – Location: La Negrita, corner of Calle 49 & Calle 62, Mérida, Yucatán, Mexico

Tel: +52 01 999 291 8601
Golden, Colorado, USA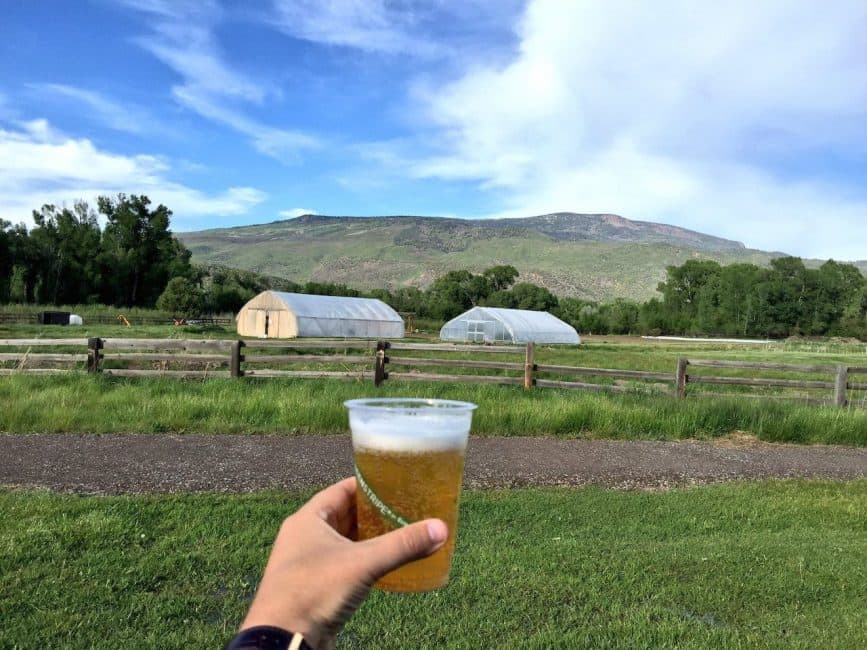 About 15 miles west of Denver lies the city of Golden. It is home to the MillerCoors® plant8, the world's largest "single site" brewery.
Go inside and take the 30-minute self-paced tour where you can view the malting, brewing, and packaging processes.
At the end you enter a refrigerated room offering samples of several different freshly made beers. How about a Miller Genuine Draft® or a Coors Light®?
They even thoughtfully provide ice-cube benches so you can sit down to quaff your sample.
Note: you are not allowed to bring in strollers, purses, or backpacks. You may bring in a wallet and your cell phone or camera.
Miller Coors Brewery Tours: Location: 13th & Ford Street, Golden, CO 80401

Tel: +01 800 642 6116
Boston, Massachusetts, USA
If you like Samuel Adams beer, this is the place to come. While the Boston Beer company operates several breweries in the United States, this location is the only one that offers tours to the public9.
Departing every 45 minutes, the tour lasts about one hour.
Weekends are very busy, so if you can plan a weekday visit, it is not such a long wait to get inside.
They pass out tickets on a first-come, first-served basis; there are no reservations taken.
During the tour you will be able to smell the malts and the hops that they use for different labels. At the end once you have built up a thirst, you may choose a sample from among the many choices.
NOTE: While this tour is free of charge, they do request a small donation for local charities.
Samuel Adams Brewery Tours – Location: 30 Germania Street, Boston, MA 02130

Tel: +1 617 368 5080
Victoria, BC, Canada
How about a "Hop on Hop Off" shuttle beer tour in Canada as provided by West Coast Brewery Tours10?
OK, so it's not free ($25 CAD), BUT with ticket in hand you can sample a whole lotta craft beers between 11 am to 6 pm.
You buy your ticket online or directly from the shuttle bus driver. The starting and ending point is the Clipper Ferry Terminal located in Victoria's Inner Harbour.
There are four stops and nine establishments to discover, such as Spinnakers Gastro Brewpub and the Vancouver Island Brewery. You come and go as you please using the shuttle as your transportation.
It's a pleasant way to spend a few hours or a half-day, wander about the harbor district, and try a few brews.
NOTE: the shuttle driver does not make change. There is no drinking allowed on the shuttle. Finally, the size and quantity of the free samples offered per establishment is based on each company's policies.
West Coast Brewery Tours – Location: 254 Belleville Street, Clipper Ferry Terminal, Inner Harbour, Victoria, BC, Canada V8V 1W9

Tel: +1 250 516 4402; Toll-Free 1 844 516 4402
So the next time your buddy says, "Hey, wanna go somewhere for a beer?" you can answer, "Sure, and I know just the place!
Let's pack our overnight bags, grab our passports and check out one of the best beer cities around the world."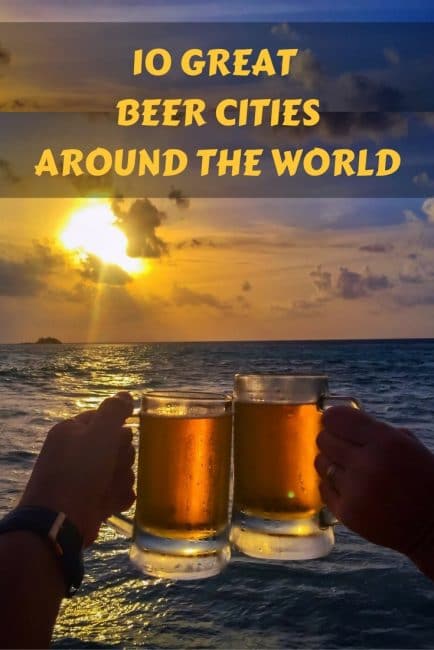 Deborah Regen blogs at http://www.EcoTourLinQ.com and you can follow her on Twitter @ecotourlinq
© 2016 Deborah Regen
Read Next: Milwaukee, A Cool City that will Surprise You
Photo Credits

Oktoberfest –Muenchen. Me
Prague, CZ www.prazdrojvisit.cz
Mexico: www.theyucatantimes.com Photo: (© Christian Ayala/SIPSE)
Victoria, BC, Canada: www.tourismvictoria.com
Dublin, Republic of Ireland – All from Next Dublin Tours
Vertical Photo – www.go-today.com taken in Flanders, Belgium
You Might Also Enjoy