Are you looking for the best things to do in Dublin? Then you have found it! Dublin is Ireland's capital city and it is a town filled with culture, beauty, and Irish history.
I know whenever we step foot on Irish soil, we feel a sense of excitement. This is the land of leprechauns and shamrocks (albeit we've never seen either) Guinness and whiskey.
Here are our recommendations for the top things to do in Dublin taken from four different visits to one of our favorite cities on earth.
Things to do in Dublin Ireland
1. Guinness Storehouse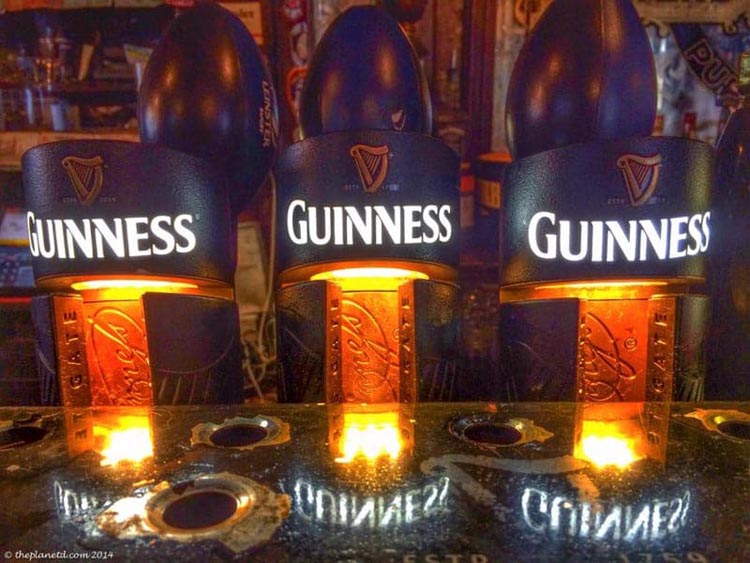 A trip to the Emerald Isle wouldn't be complete without the taste of an authentic Guinness.
Guinness really does taste better in Ireland!
The Guinness Storehouse is number one when it comes to places to visit in Dublin. Literally.
Millions of visitors have toured the brewery and enjoyed more than a pint or two. And it lives up to the hype!
It took us a couple of visits before finally going and we should have done it sooner.
Covering 50 acres, the Guinness factory is a major part of the city's its history.
It's amazing to walk through the area to learn that Guinness provided housing and jobs for many of the residents.
The tour is very interesting to learn of how Guinness is made, but more importantly, it ends with a full pint of beer at the rooftop Gravity Bar bar that offers one of the best views of Dublin City.
See our step by step guide to visiting the Guinness Storehouse
2. Learn to Pour a Perfect Pint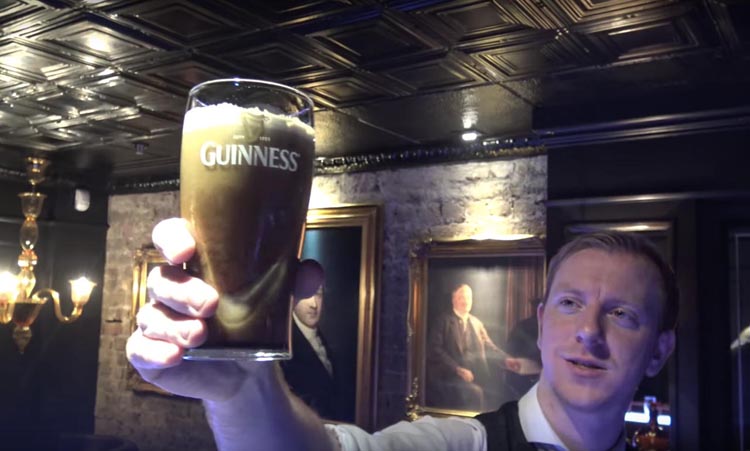 While you are at the Guinness Storehouse, upgrade your tour to the Guinness Experience where you will learn how to pour the perfect pint of Guinness in the Guinness bar and tasting room.
Once you have poured the perfect cascade you'll get a certificate to prove you are Guinness certified and you get a delicious pint of Guinness to boot!
It really is a must-do in Dublin. It will make you a Guinness snob at pubs around the world for the rest of your life!
You can order Guinness Skip the line and Signature Experience with Tasting Tour at Viator
3. Little Museum of Dublin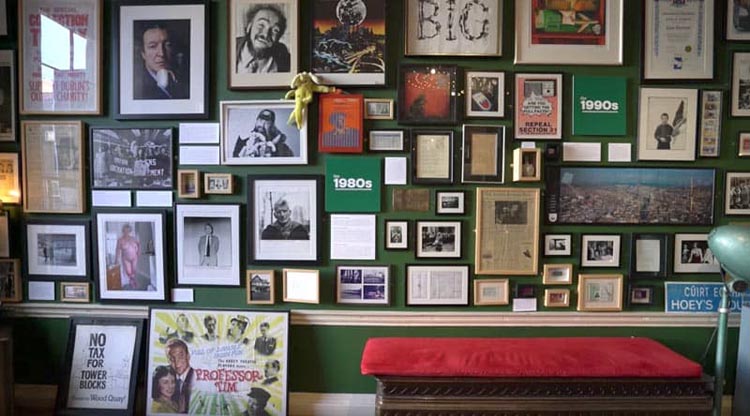 The Little Museum of Dublin is a great orientation to the city.
We usually aren't big on museums, but we loved this little one. I'd put it on my list of must-see Dublin museums.
It houses a crowd-sourced collection donated by local residents.
Take a walk through its four floors of history that are quirky and unique.
It has everything from old news articles from the original Irish independent office (that's there too!) to portraits of famous Irish celebrities and politicians to antique phones, record players and typewriters.
There's even a floor dedicated to U2. And guess what? U2 visited the museum once!
4. Sweny's Apothecary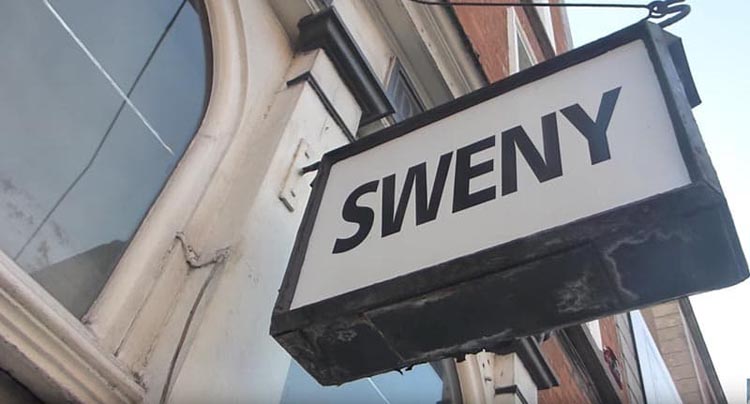 Sweny's apothecary is a really cool store with medicines, photographs, and prescriptions from the turn of the 19th century.
This pharmacy is the actual pharmacy featured in James Joyce's Ulysses.
They have daily readings of James Joyce and they sell the famous lemon soap that made the shop famous.
If you are looking for more of the more nontouristy things to see in Dublin, this is it. I felt like a cool hipster going into the store to talk about all things, Joyce.
The volunteers can tell you a lot of stories about Joyce, quirky historic facts and you can buy a cool souvenir to take home.
5. Newman University Church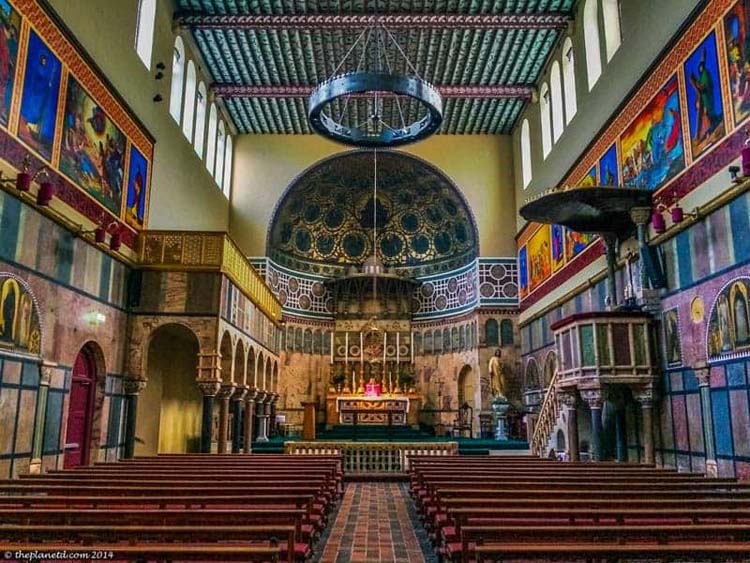 Take a walking tour to find hidden gems of Dublin.
Our guide took us to a hidden gem that even many locals don't even don't know about but it really is something you must see in Dublin.
The Newman University Church is a small yet beautiful and tranquil church. It's filled with colorful motifs, latticework, and paintings.
As a non-religious person myself, I have a difficult time explaining what I see in a church and I am no different from Newman University Church.
All I know is that it was beautiful and a lovely stop on our walking tour. See more at the University Church.
6. Gaelic Games Museum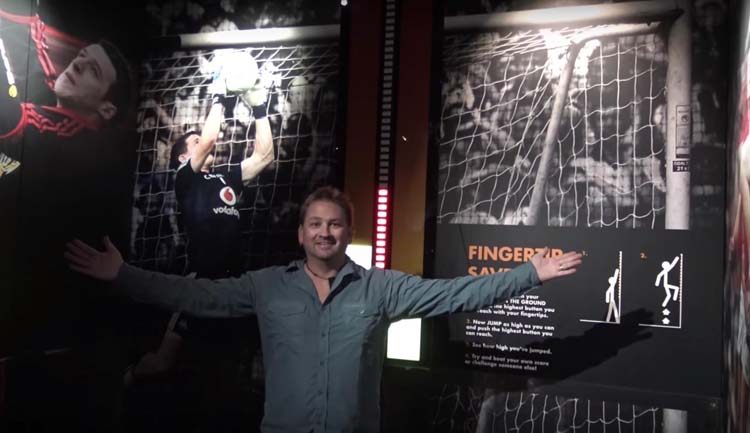 One of the best ways to immerse in Irish culture is to get involved with their national sports!
At Croke Park, the Gaelic Games museums is a walk through the history of Gaelic games.
It's also one of those Dublin attractions that make you feel like a kid again.
The immersive museum is a lot of fun too as you try your hand at skills and learn to play the game of hurling.
7. Croke Park Skywalk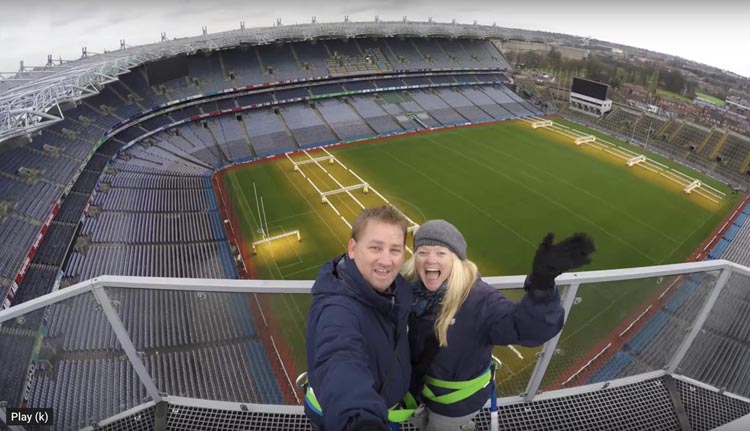 If you are wondering what to do in Dublin, Ireland that offers a bit of adrenaline and excitement, the Croke Park Skywalk is the perfect tour for you,.
Croke Park is the third-largest stadium in all of Europe and you will climb way up to where only the technicians usually dare to go for a tour of its scaffolding walkway and roof.
The rooftop walk takes you 44 meters high for a bird's eye view of the hurling field and great panoramic city views.
Plus, you get a behind the scenes peek at the athlete's lounges, private boxes and you even get to go onto the field.
8. Ha'Penny Bridge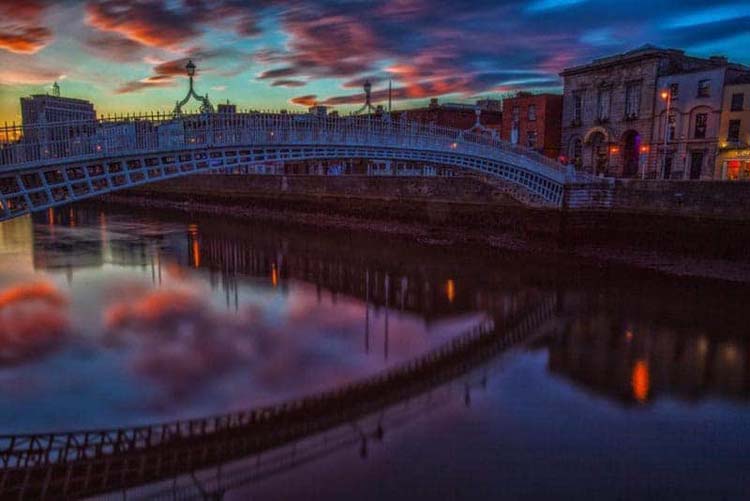 The Ha'Penny Bridge is a pedestrian bridge connecting the two sides of the River Liffey.
You really can't miss it when walking along the river. The River Liffey cuts through the City, and the Ha'Penny Bridge has long been considered a Dublin must-see.
When it was originally built, it only cost half a pence to cross, hence the name Ha' Penny Bridge.
Before this bridge was built, people used to cross the river using ferries.
Today there are many bridges crossing to each side, but this was the original and most significant historically.
Check out: 27 Photos that will Make You Want to Discover Ireland Now!
9. Temple Bar
One of the things you have to do when you are in Dublin is to visit the Temple Bar district.
Temple Bar isn't just a bar, it is a lively area on the South Bank of the River Liffey. It's party time here with several pubs and clubs waiting to serve you a good time.
Talented street musicians perform and play tunes and it is always busy and crowded. Don't make the mistake of staying in the area, you'll never get a good night's sleep.
But there is more to Temple Bar than just a party, many of Dublin's cultural institutions have set up shop here including the Irish Film Institute, The Irish Photography Centre, and Even the Irish Stock Exchange.
Get around with the Hop on Hop Off Card Delivered before you arrive!
10. Painted Doors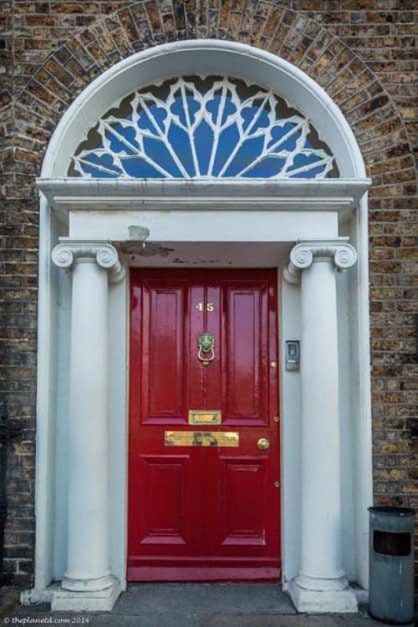 In the 1700s, a building boom started and the painted doors are one of those interesting points of interest in Dublin that you wouldn't even notice if you didn't know the story.
Construction began and the Georgian period was born. .
It is said that back in the day, many a drunk Irishman walked into the wrong house after a night at the pub.
This led to people painting their doors in different bright colors to distinguish from each other. How smart is that?
Best places to view the painted doors – Merrion Square, Baggot Street, Leeson Street, Fitzwilliam Square
11. National Gallery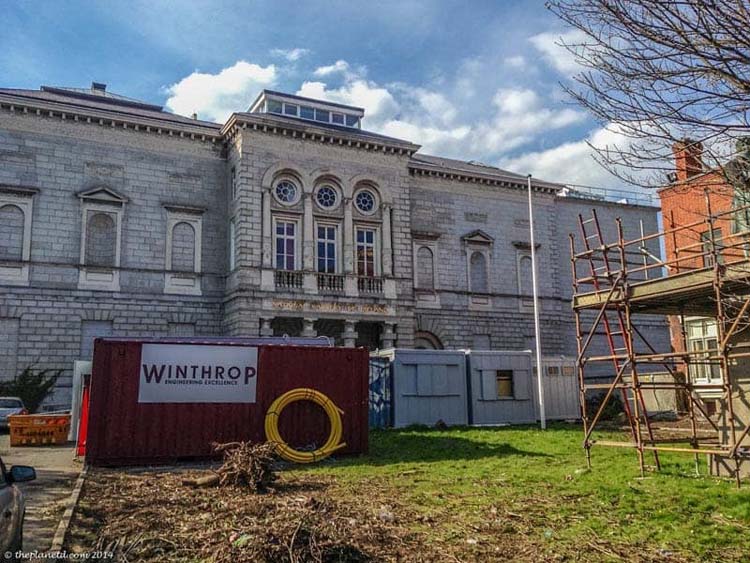 Make sure to include museums and galleries in your Dublin itinerary.
Admission to the National Gallery is free. If if you like art, you will enjoy this.
It houses an extensive collection of Irish and European art, and it's located right in the heart of the city. For more information visit the National Gallery.
Other museums to check out include the National Museum, Irish Emigration Museum and the Irish Rock 'N' Roll Museum.
12. Tour the Jameson Distillery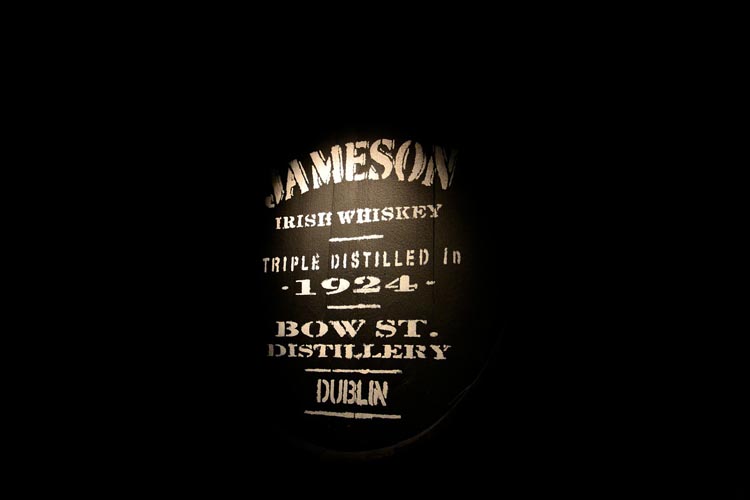 You cannot miss touring a distillery in Ireland and the old Jameson Distillery in Dublin takes you back in time to see the traditional methods of distilling Whisky.
This is the birthplace of Irish Whisky in Ireland dating back to 1780.
You can choose from some different tours like learning to blend your own Irish whiskey, doing a premium whiskey tasting experience, and blending your own cocktails.
See the 10 best Views of the Irish Coast
13. Kilmainham Gaol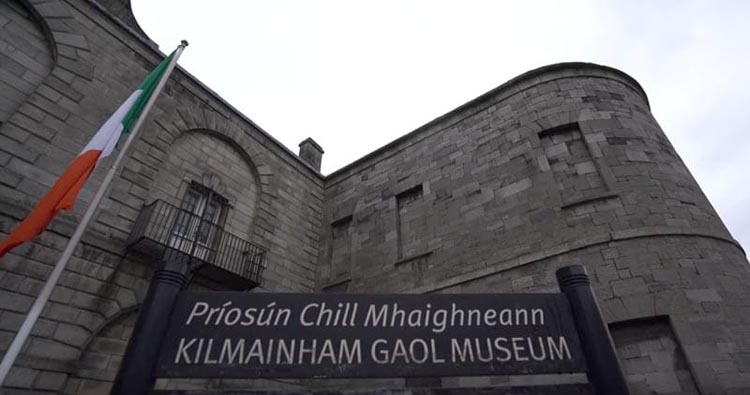 Tour the infamous jail known as Kilmainham Gaol. This creepy tour takes you inside the horrific conditions that prison inmates faced.
The jail can only be toured by a guided tour and it moves fast.
Grab your pictures ASAP because before you know it, you're moving on and they are not happy with stragglers.
It's worth seeing and gives insight into Ireland and Dublin's history as prisoners from the rebellion of 1798 to the 1922 Irish Civil War were housed here.
Also, members of the Irish Republican Army were detained here during the Anglo-Irish War and the prisoners of the 1916 Irish rebellion were rounded up and executed here.
14. Trinity College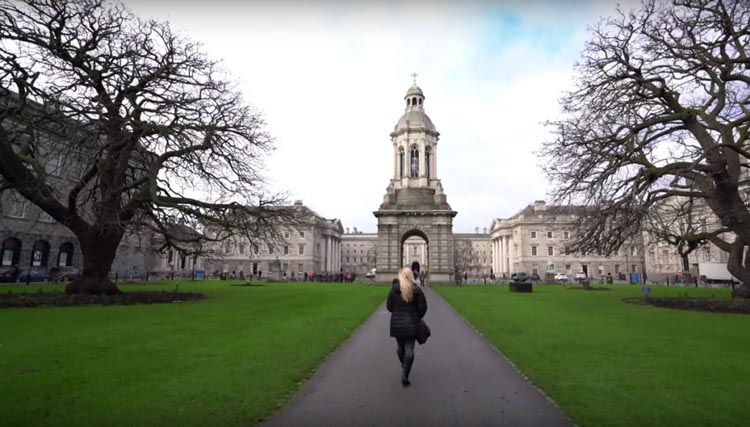 Trinity College makes for a beautiful stroll. If you are looking for things to do on your own, this is a lovely way to spend the afternoon.
Dating back to 1592, Trinity College is Ireland's oldest university.
It is considered to be one of the world's most beautiful university campuses and taking a stroll through the grounds is a must. We find ourselves always going back to Trinity College and finding something new.
The historic buildings, gardens, and monuments are worth a visit.
15. Book of Kells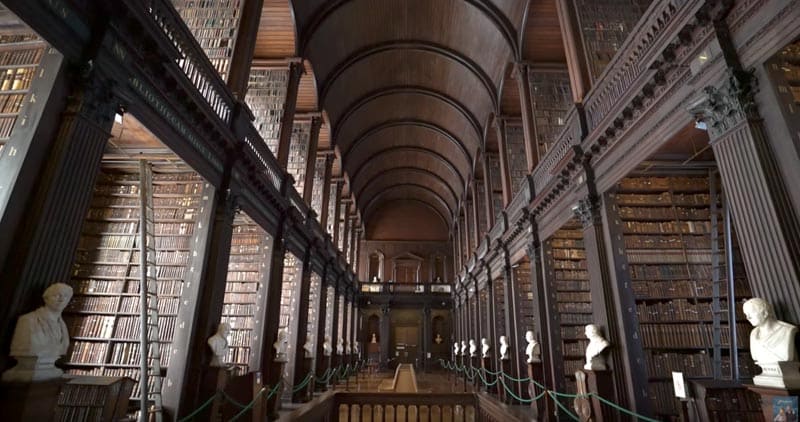 Trinity College is most famous for is its library housing the Book of Kells.
The Book of Kells was written in 800 AD by a group of monks and was buried in the ground for safekeeping against the Vikings.
In the 1600s it was rediscovered and sent to Trinity College where it has been ever since.
The library itself is amazing. The long room houses 200,000 books. It is said that the books act as the foundation to the library and it would collapse should the books be taken away.
Take a Heritage Walking Tour to learn about Trinity College and other historical sights in town.
16. Botanical Gardens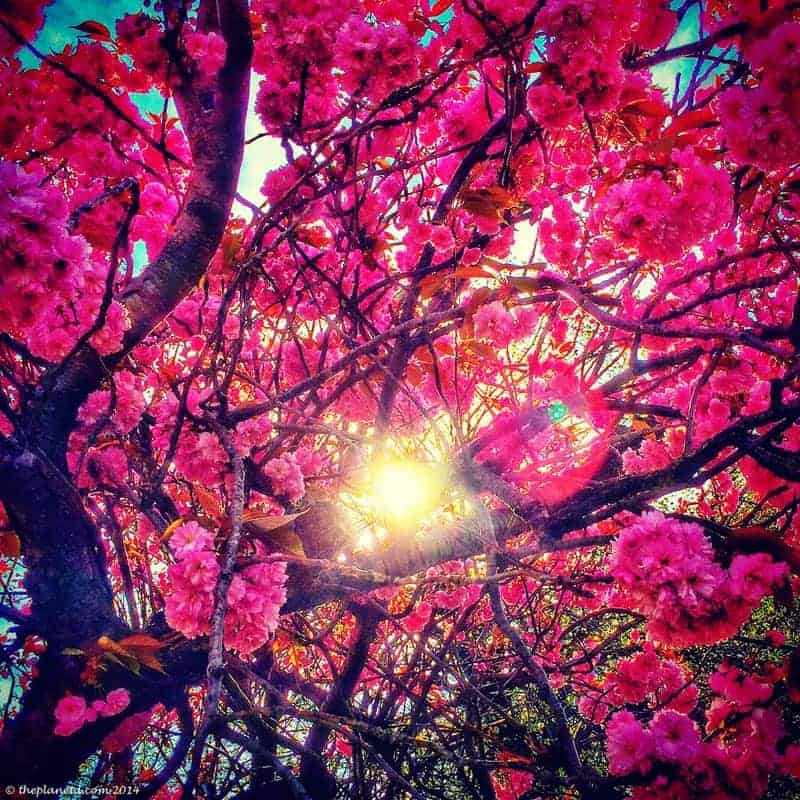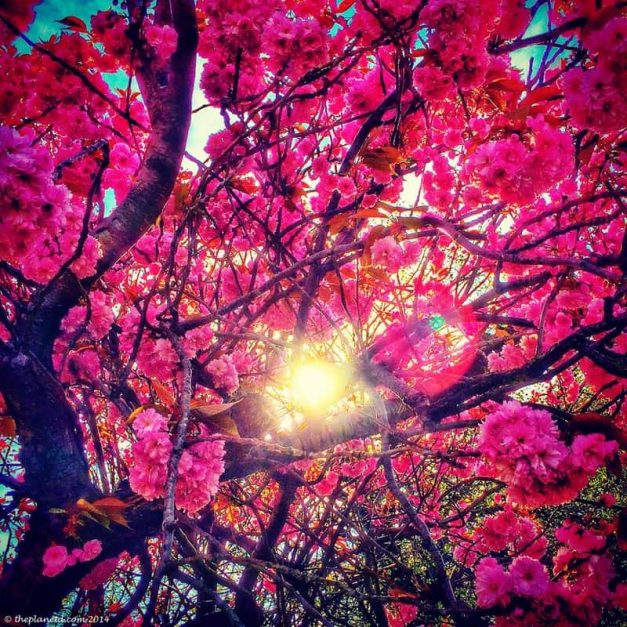 For serenity, a visit to the Botanical Gardens. It is located just 3 km outside the city is another pleasant afternoon idea.
Entrance is free and the gardens are famous for the wrought iron glasshouses.
Read: Kiss the Blarney Stone for the Gift of the Gab
17. Oscar Wilde's House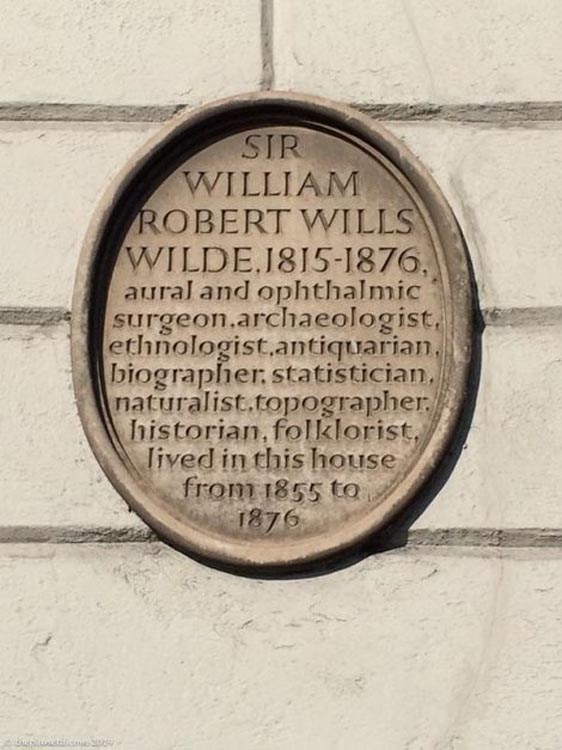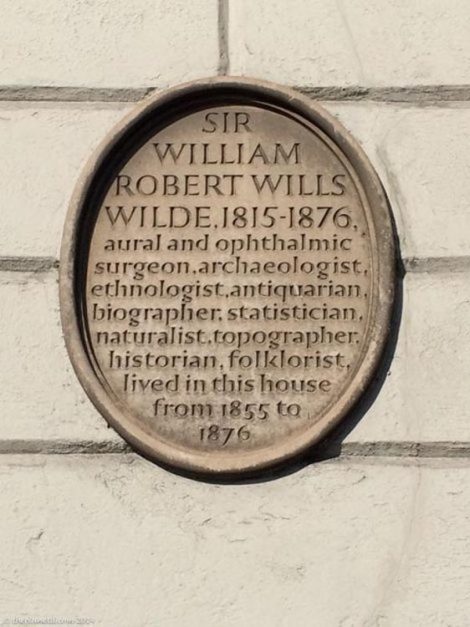 At the address of No. 1 Merrion Square, you'll see the childhood home of Oscar Wilde.
Be sure to look in the park across the street to see the statue of the famous writer and poet, Oscar Wilde. He's relaxing while looking back at his home. It's quite serene.
Buy: The Complete Works of Oscar Wilde
See where Oscar Wilde is Buried at our post – Famous Cimitiere Pere La Chaise
18. Oscar Wilde Memorial Statue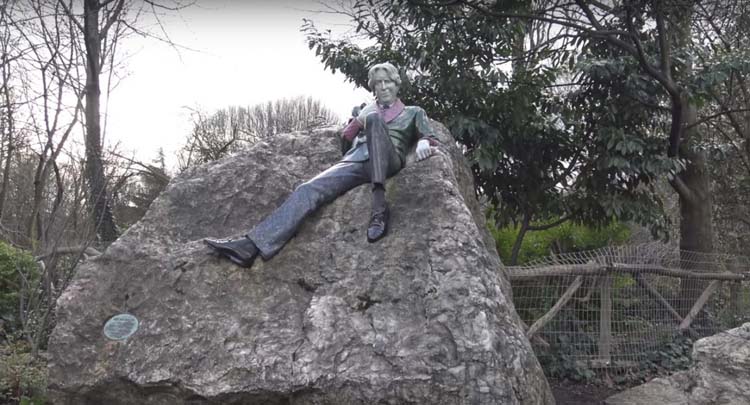 The Oscar Wild Memorial Statue is located across the street from Wilde's childhood home.
Located in Merrion Square, the memorial actually consists of three statues. There is also a sculpture representing Dionysus and his wife Constance Lloyd.
An interesting fact is that his colorful clothing isn't painted, it is made up of three different stones. Green jade from British Columbia, and pink thulite and blue pearl granite from Norway.
19. Go to the Pub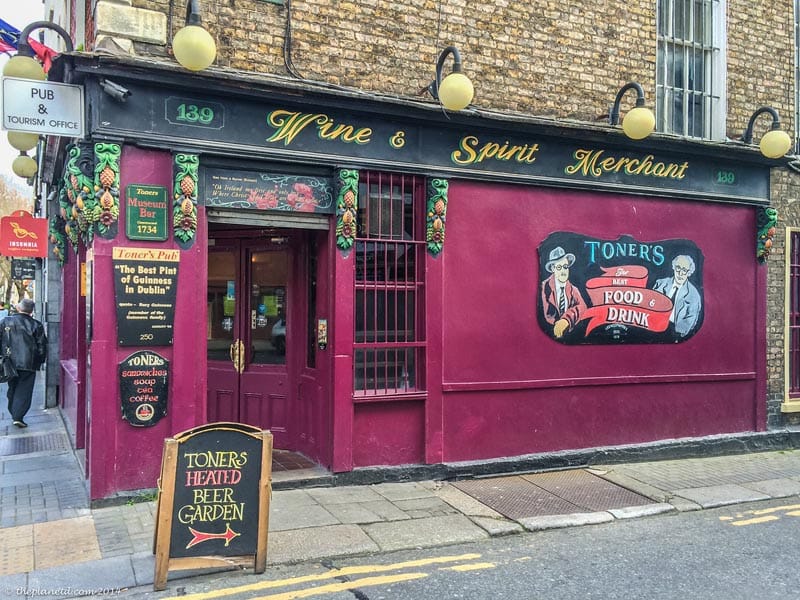 If you really want to get a feel for Dublin, you must visit one of the many historic pubs.
Pubs are the heartbeat of the city. Life unfolds in the pubs and if you don't go to one, you'll really be missing out.
Sit back, listen to some traditional Irish music and let the night unfold.
Enjoy a pint of beer and have a chat with the locals. You'll feel that you have stepped back in time and it will leave you with a warm a fuzzy feeling all over.
Ireland is also known for its whiskey, try a whiskey tasting tour while you're in Ireland.
20. Grafton Street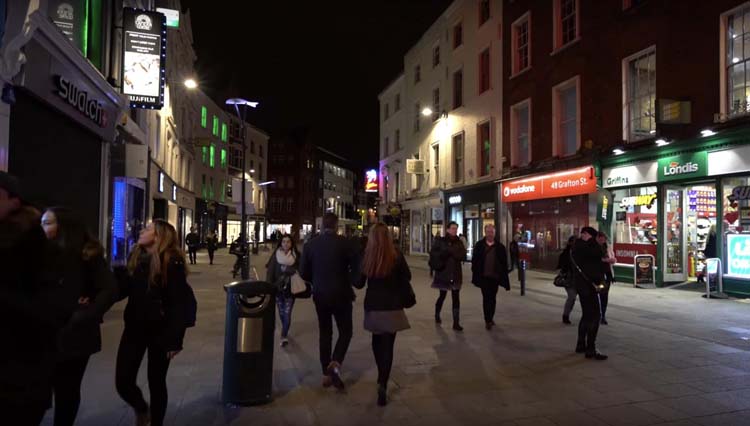 Speaking of pubs, a popular spot for locals and visitors alike is Grafton Street. It has been the heart of the city for more than a century.
This is a lovely walking street for shopping, lunch, cafes and pub life.
If you are looking for areas to see day or night, this is the place to head to.
21. O'Donoghues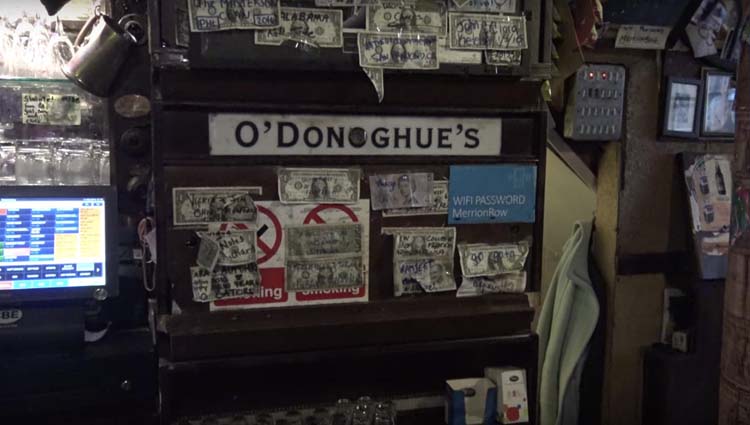 Not far from St. Stephen's Green, O'Donoghues has been a staple in Dublin since 1934.
It became popular in the 1960s when the famous Irish Folk group The Dubliners began performing.
Anyone who's anyone in Irish music played this pub and it continues to operate today!
22. Take a Lazy Bike Tour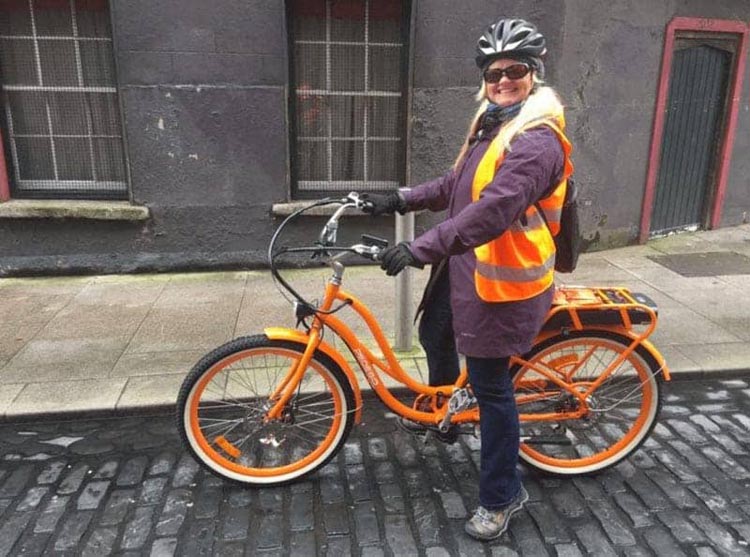 One of the most fun things we did was to take a Lazy Bike Tours. You can book a tour with them on an e-bike through Get Your Guide. For a tour on a regular bicycle, check out this one.
Dublin is a lovely city that we found to be best enjoyed on foot. Walk along the River Liffey, get lost in the maze of streets and enjoy the atmosphere and energy.
Get your Lonely Planet Travel Guide to find your way around Dublin.
23. Le Cool Dublin Experience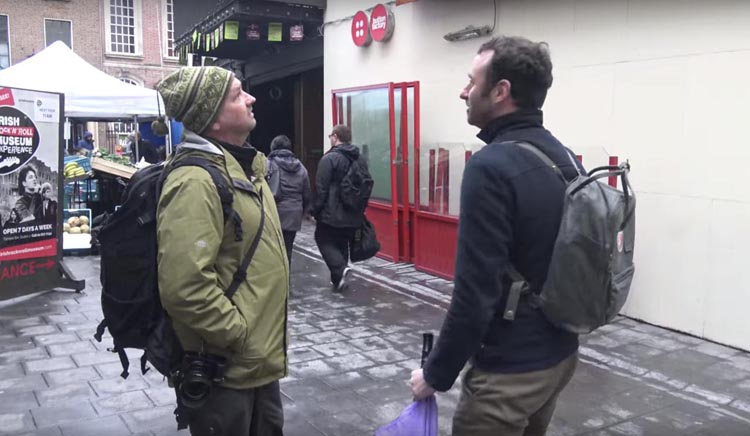 The Le Cool Dublin experience gives visitors a glimpse into local life. It changes regularly depending on what is going on.
Lead by locals, it follows the happenings of the day taking you to local businesses, pop-ups, and markets.
This is an excellent introduction to help you decide what to see and where to go next!
24. Dublin Castle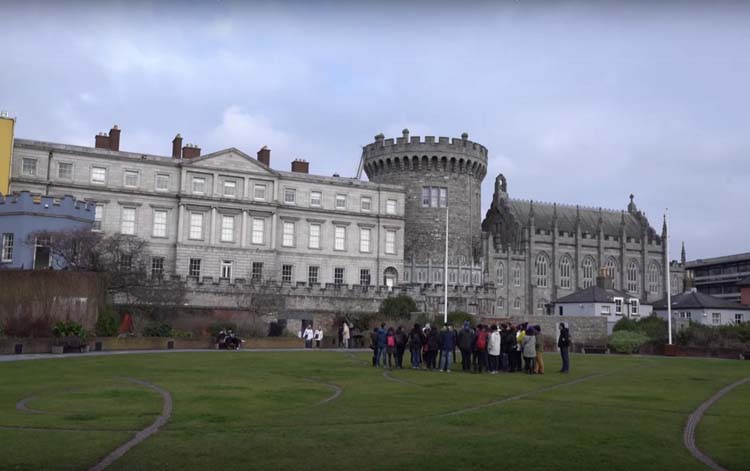 Chances are if you take a walking tour or lazy bike tour you'll stop at the Dublin Castle.
The Dublin Castle is one of the most famous medieval castles in the world. It is now a government building, but that doesn't stop the tourists from coming.
There are two museums and cafes but most people come to hang out in the gardens and on the huge lawn.
We didn't go inside, but apparently, the Chester Beatty Library is one of the best museums in town.
Note to self, we'll be hitting that up when we go back!
25. Christ Church Cathedral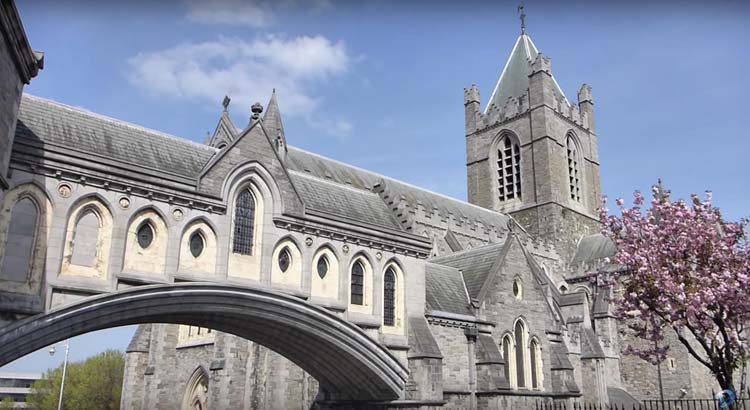 The Christ Church Cathedral was founded in 1028 and is one of Dublin's top attractions.
If you go inside, be sure to visit the Crypt which is the. largest in Ireland and has a mummified cat and rat!
26. Saint Patrick's Cathedral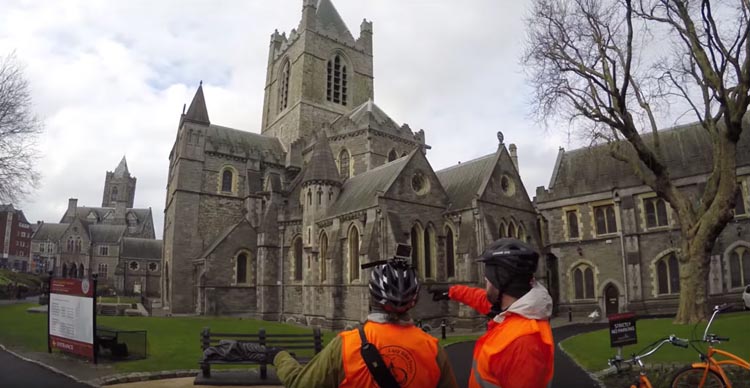 St. Patrick's Cathedral is another of the popular things to see in Dublin.
It was St. Patrick himself who baptized Christians 1500 years ago right near this site. It has been a place of Christian spirituality ever since.
Dave and I always tend to "find our religion" when visiting
Well, maybe not, but we are fascinated by the old churches and cathedrals dating back centuries in the big cities.
27. Dine with Bono and The Edge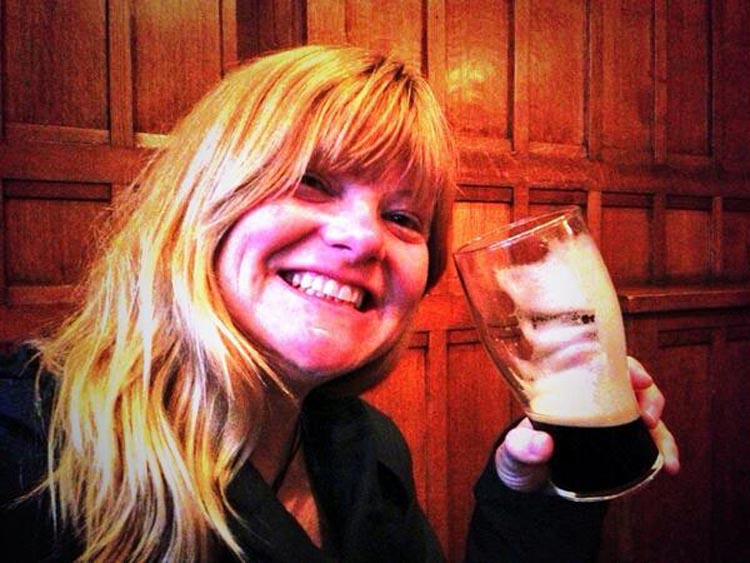 Well, you may not actually be dining with Bono, but you can dine in the restaurant that he and fellow U2 bandmate The Edge bought in 1992.
The Clarence Hotel is one of the original hotels in the Temple Bar district and Bono and The Edge helped revive the area when they reopened the Clarence in 1996.
We had cocktails at The Octagon Bar before heading to the Cleaver East Restaurant for dinner.
It's a great spot to make an evening out before going put hopping.
28. Phoenix Park
It is the largest enclosed park in any capital city in all of Europe.
Phoenix Park was once a royal hunting ground, but today it is enjoyed for a quiet escape and to spy on the wild deer that inhabit the park today.
We went for a lovely drive here and had no problem spotting deer. It was a first for us in Europe!
How to Save Money in Dublin
The best way that you can save money and see all of the sites is to get yourself a Dublin Pass.
You can get it for 1,2,3 or 5 consecutive days and it includes all of these and more: Free entry to over 30 of the most popular attractions
Free Hop on Hop off Bus Tour with a 24hr ticket Discounts and exclusive offers at 20 extra venues Fast Track Entry at selected top Dublin attractions to skip the queues Mobile Pass:
Download the Dublin Pass App and access your Mobile Pass immediately.
Free guidebook to help guide you around the city
Suggested Dublin Tours
The way to experience Dublin is through pubs, pints, and whiskey, Get Your Guide offers food tours, pub crawls and beer tours around the city and has easy cancellation up to 24 hours in advance.
Guinness Storehouse – It's the #1 attraction in Dublin, book your priority entrance that includes a Pint of Guinness ahead of time.
Hop on Hop Off Card -Get around from place to place easily and have it delivered before you arrive
Heritage Walking Tour – to learn about Trinity College and other historical sights.
Whiskey tasting tour – Ireland is also known for its whiskey so you must take a whiskey tasting tour.
Suggested Dublin Hotels
We've stayed in all of these hotels in Dublin and each one was very good. Each was central and easy to get around from one destination to another.
Morrison Hotel – 5-minute walk to Temple Bar, close to everything but still quiet enough to relax
Check out Availability & Prices on Tripadvisor / Booking.com
The Westbury Hotel – Superb Location near Grafton Street. Contemporary rooms in a grand hotel
Check out Availability & Prices on TripAdvisor / Booking.com
Fitzwilliam Hotel – Superb Location in the city centre near Grafton Street. Contemporary rooms in a grand hotel
Check out Availability & Prices – TripAdvisor / Booking.com
Marker Hotel – Located in the business district on Grand Central Square. Rooftop lounge.
Check out Availability & Prices – TripAdvisor / Booking.com
Enjoy this article about the best things to do in Dublin? Be sure to pin it to reference what to do in Dublin.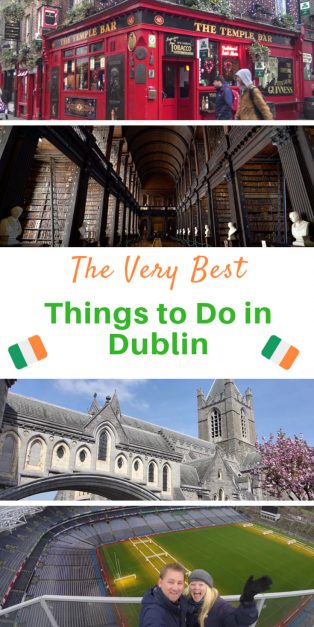 So there you have it, those are our suggestions for the best things to do in Dublin.
Did we miss anything? Do you have a suggestion? Leave them in the comments below.
We never tire of the energy and culture of the city and are always looking for new and unique things to do.
To help you with your visit to Dublin, read our Packing Tips for Europe
Read our complete See our Ireland Travel Guide
Read More about travel in Ireland: