If you are lucky enough to visit Ireland , you are most likely going to start in Dublin. Here are our recommendations for the best things to do in Dublin taken from our four different visits to one of our favourite cities on earth.
What to do in Dublin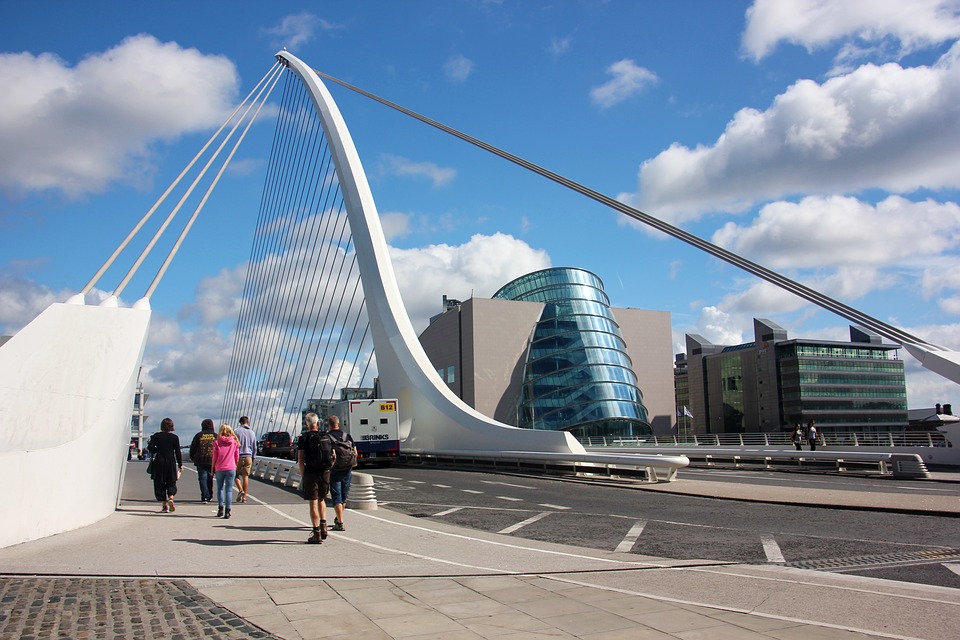 Dublin is the nation's capital city and it is a town filled with culture, beauty and history.
We've been to Dublin four times.
The first was to kick off drive along the Wild Atlantic Way and the second was the start of our Northern Ireland road trip.
Since then, we keep going back again and again! While there is still a lot more to see and do, we think that this roundup will give you a great start.
Best things to do in Dublin:
1. Guinness Storehouse
A trip to Dublin wouldn't be complete without the taste of an authentic Guinness.
It really does taste better in Ireland!
Covering 50 acres, the Guinness factory is a major part of Dublin and its history.
It's amazing to walk through the area to learn that Guinness provided housing and jobs for much of the residents of Dublin.
You can tour the storehouse and have a pint in the rooftop bar.
See our step by step guide to visiting the Guinness Storehouse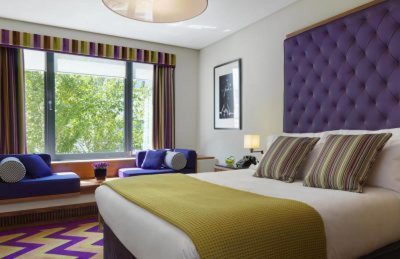 5 minute walk to Temple Bar, close to everything but still quiet enough to relax
Check out Availability & Prices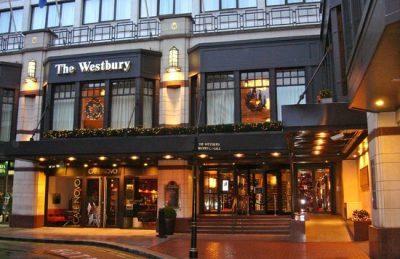 Superb Location near Grafton Street. Contemporary rooms in a grand hotel
Check out Availability & Prices
2. Little Museum of Dublin
The Little Museum of Dublin is a great orientation to Dublin.
It houses a crowd sourced collection donated by Dublin resident. Take a walk through its four floors of Dublin history.
There's even a floor dedicated to U2. And guess what? U2 visited the museum once!
3. Sweny's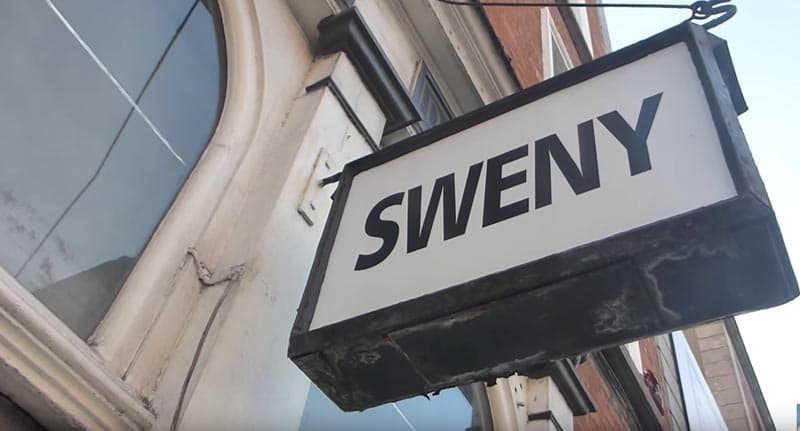 Sweny's apothecary is a really cool store with medicines, photographs, and prescriptions from the turn of the 19th century.
This pharmacy is the actual pharmacy featured in James Joyce's Ulysses. They have daily readings of James Joyce and they sell the famous lemon soap that made the shop famous.
The volunteers can tell you a lot of stories about Joyce, Dublin's history, and the shop.
4. Newman University Church
Take a walking tour to find hidden gems of Dublin. Our guide took us to a hidden gem that even many Dubliners don't know about.
The Newman University Church is a small yet beautiful and tranquil church. It's filled with colourful motifs, lattice work, and paintings.
As a non-religious person myself, I have a difficult time explaining what I see in a church and I am no different from Newman University Church.
All I know is that it was beautiful and a lovely stop on our walking tour. See more at the University Church.
5. Croke Park
Croke Park is the third largest stadium in all of Europe.
Visit the GAA Museum for everything Gaelic Games and its history and take the Etihad Skyline Tour Walk!
The rooftop walk takes you 44 metres high for a bird's eye view of the hurling field and great panoramic city views of Dublin Ireland.
If you are looking for something adventurous, this is the place to be! Book your tour with Get Your Guide.
6. Ha' Penny Bridge
The Ha'Penny Bridge is a pedestrian bridge connecting the two sides of the River Liffey.
When it was originally built, it cost half a pence to cross, hence the name Ha' Penny Bridge.
Before this bridge was built, people used to cross the river using ferries. Today there are many bridges crossing to each side, but this was the original and most significant historically.
Check out: 27 Photos that will Make you Want to Discover Ireland Now!
7. Temple Bar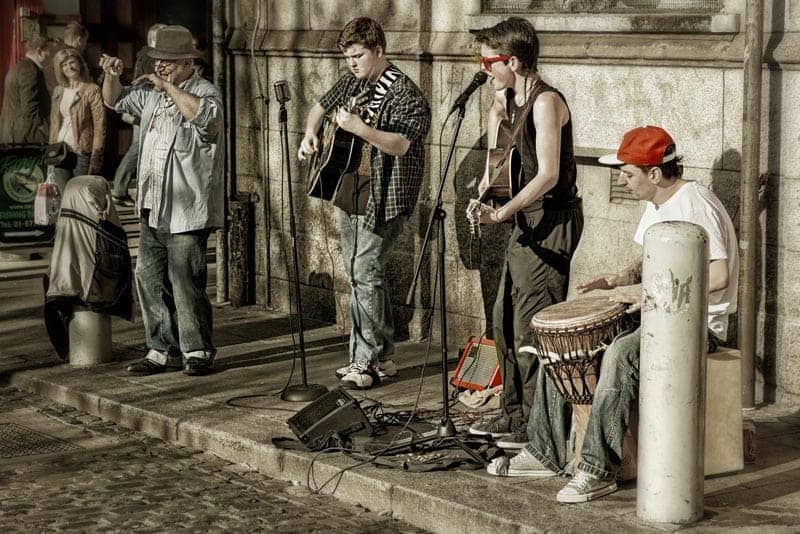 One of the things you have to do when you are in Dublin is to visit the Temple Bar district.
Temple Bar is a lively area on the South Bank of the River Liffey. It's party time here with several pubs and clubs waiting to serve you a good time.
Talented street musicians perform and play tunes and it is always busy and crowded. Don't make the mistake of staying in the area, you'll never get a good night's sleep.
But there is more to Temple Bar than just a party, many of Dublin's cultural institutions have set up shop here including the Irish Film Institute, The Irish Photography Centre, and Even the Irish Stock Exchange.
Get around Dublin with the Hop on Hop Off Card Delivered before you arrive through Get Your Guide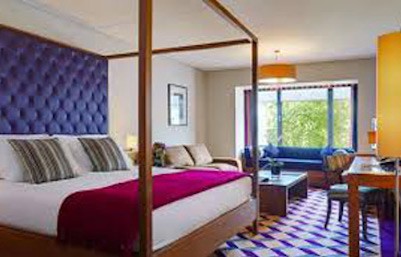 5 Star hotel in Central Dublin with a Michelin Star restaurant. We loved it
Check out Availability & Prices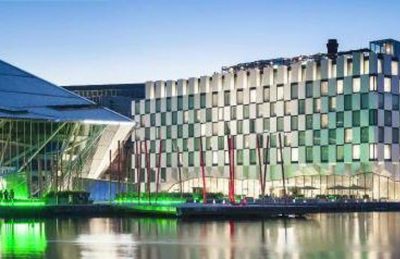 Located in the Dublin business district on Grand Central Square. Rooftop lounge.
Check out Availability & Prices
8. Painted Doors
In the 1700s, a building boom started in Dublin.
Construction began and the Georgian period was born. There is one street that still has the longest Georgian style architecture in Dublin.
It is said that back in the day, many a drunk Irishman walked into the wrong house after a night at the pub.
This led to people painting their doors in different bright colours to distinguish from each other. How smart is that?
Best places to view the painted doors - Merrion Square, Baggot Street, Leeson Street, Fitzwilliam Square
Read: 5 Ways to Experience Guinness in Dublin
9. National Gallery
Make sure to include museums and galleries in your Dublin itinerary.
Admission to the National Gallery is free. If if you like art, you will enjoy this.
It houses an extensive collection of Irish and European art, and it's located right in the heart of the city. For more information visit the Dublin National Gallery.
Other museums to check out include the Irish Emigration Museum and the Irish Rock 'N' Roll Museum.
3 Day Tours From Dublin You Won't Want to Miss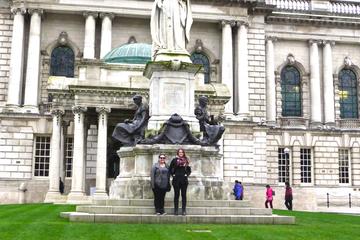 Giant's Causeway/Carrick-a-Rede Bridge
Take a tour from Dublin to witness the Giant's Causeway, Game of Thrones Filming locations including and the Carrik-a-Rede Rope Bridge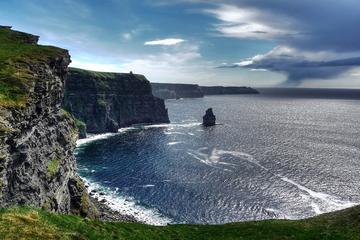 Cliffs of Moher Day Trip from Dublin
Leave Dublin for a day of exploring the stunning Cliffs of Moher standing at 214 metres (714 feet) for dramatic views of the Atlantic Ocean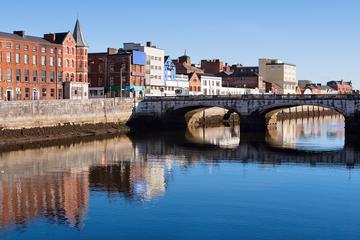 Blarney Castle and Cork Day Trip from Dublin
Take a tour from Dublin to Kiss the Blarney Stone on this Cork Day Trip. Plus tour Cahir Castle and the Rock of Cashel.
10. Tour the Jameson Distillery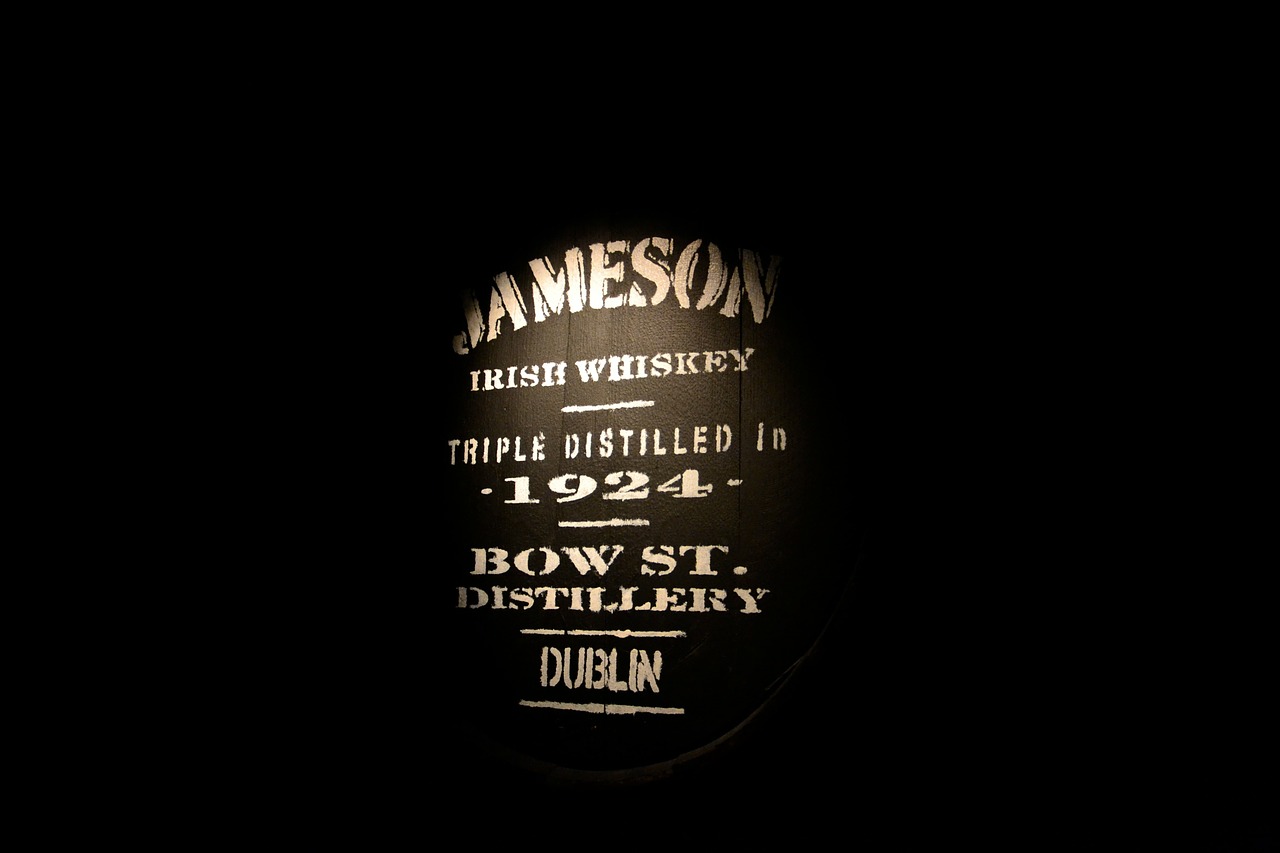 You cannot miss touring a distillery in Ireland and the old Jameson Distillery in Dublin takes you back in time to see the traditional methods of distilling Whisky.
This is the birthplace of Irish Whisky making in Ireland dating back to 1780. There are many things to do at this distillery from learning to blend your own whiskey, doing a premium whiskey tasting experience, and learning to blend your own cocktails.
See the 10 best Views of the Irish Coast
11. Kilmainham Gaol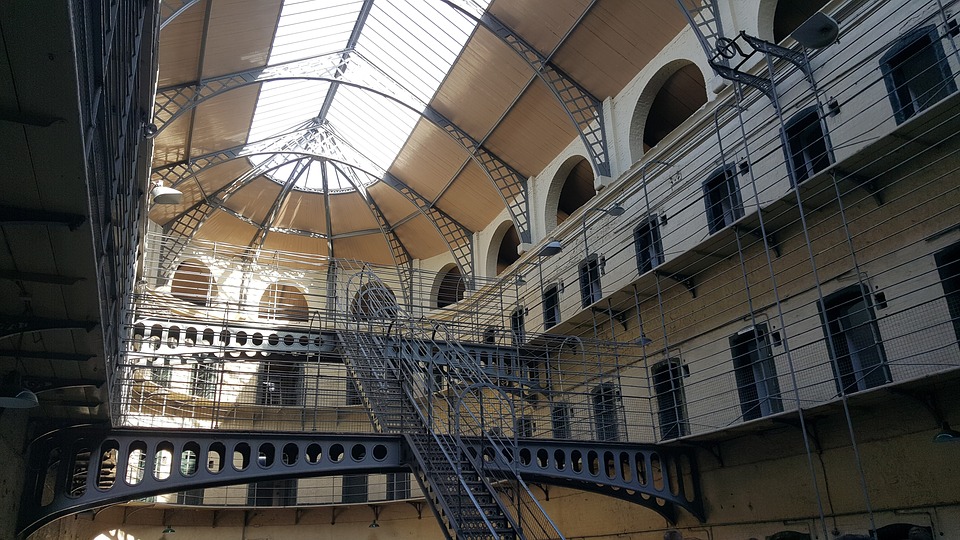 Tour the infamous jail known as Kilmainham Gaol. This creepy tour takes you inside the horrific conditions that prison inmates faced.
The jail can only be toured by a guided tour and it moves fast. Grab your pictures ASAP because before you know it, you're moving on and they are not happy with stragglers. It's worth seeing and gives insight into Ireland's history as prisoners from the rebellion of 1798 to the Irish Civil War were housed here.
Also, members of the Irish Republican army where detained here during the Anglo-Irish War.
12. Trinity College
Trinity College makes for a beautiful stroll on a sunny afternoon. Dating back to 1592, Trinity College is Ireland's oldest university.
The historic buildings, gardens, and monuments are worth a visit. What it is most famous for is its library housing the Book of Kells.
The Book of Kells was written in 800 AD by a group of monks and was buried in the ground for safekeeping against the Vikings. In the 1600s it was rediscovered and sent to Trinity College where it has been ever since.
Take a Heritage Walking Tour to learn about Trinity College and other historical sights in Dublin.
13. Botanical Gardens
For serenity, a visit to the Botanical Gardens. It is located  just 3 km outside the city is another pleasant afternoon idea. Entrance if free and the gardens are famous for the wrought iron glass houses.
Read: Kiss the Blarney Stone for the Gift of the Gab
14. Oscar Wilde's House
At the address of No. 1 Merrion Square you'll see the childhood home of Oscar Wilde.
Be sure to look in the park across the street to see the statue of the famous writer and poet, Oscar Wilde. He's relaxing while looking back at his home. It's quite serene.
Buy: The Complete Works of Oscar Wilde
See where Oscar Wilde is Buried at our post - Famous Cimitiere Pere La Chaise 
15. Go to a Pub
If you really want to get a feel for Dublin, you must visit one of the many historic pubs.
I think visiting a pub is one of the most memorable things to do in Dublin. (If you don't drink too much that is. If you do, you might not remember a thing!)
Enjoy a pint of beer and have a chat with the locals. You'll feel that you have stepped back in time and it will leave you with a warm a fuzzy feeling all over.
Ireland is also known for its whiskey. Why not try a whiskey tasting tour while you're in Dublin?
16. Take a Lazy Bike Tour
One of our favourite tours of Dublin was with Lazy Bike Tours. You can book a tour with them on an e-bike through Get Your Guide. For a tour on a regular bicycle, check out this one.
Dublin is a lovely city that we found to be best enjoyed on foot. Walk along the River Liffey, get lost in the maze of streets and enjoy the atmosphere and energy.
Check out our best of Dublin Video for other great ideas!
Get your Lonely Planet Travel Guide to find more great things to do in Dublin
Enjoy this article? Be sure to pin it to reference what to do in Dublin.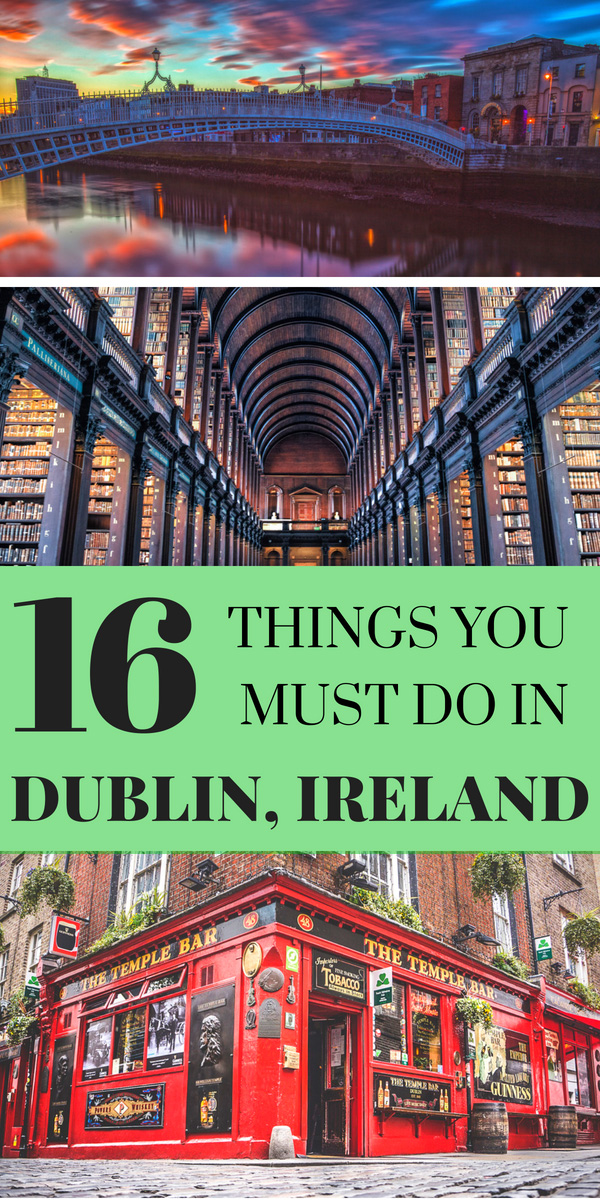 So there you have it, those are our suggestions for the best things to do in Dublin.
Did we miss anything? Do you have a suggestion for what to do Dublin? Leave them in the comments below.
---