Venture to the very edge of Europe to Mizen Head, Ireland where the sea meets the sky. Every now and then a shipping boat can be seen passing by.
This tiny peninsula is Ireland's most southwesterly point. (Ireland's most southern point is just a few km east of Mizen Head at Brow Head) Mizen Head is both an aesthetic spectacle and an important tribute to the country's rich maritime history.
Amazing Mizen Head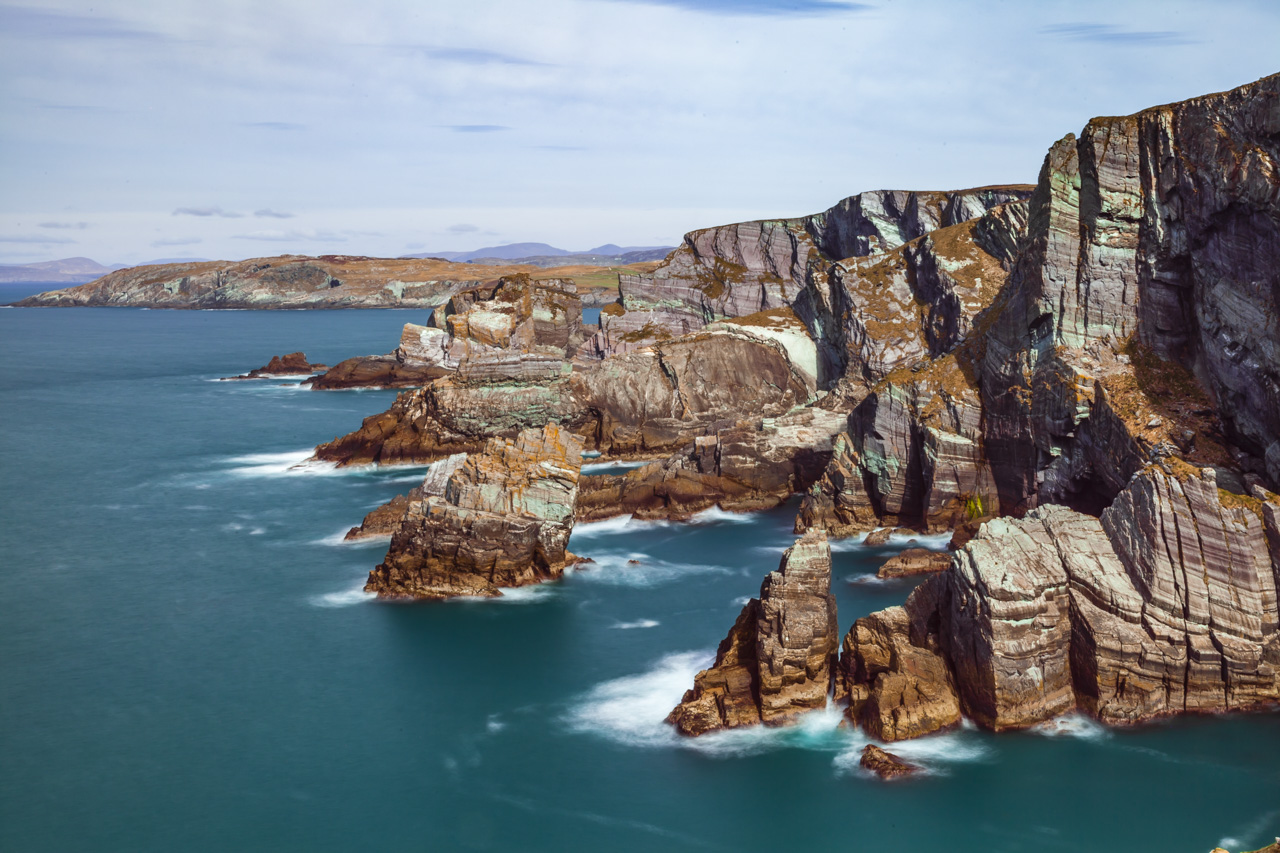 Come to Mizen Head prepared to be wowed by panoramic, awe-inspiring views. Though dramatic vistas do seem to be a trend throughout Ireland, Mizen Head does, in fact, have something special. It offers a perfect combination of views, history, extensive facilities, nearby villages, and a network of impressive, winding paths.
Mizen Head Signal Station Visitor Centre
After you've had a chance to explore the area, the visitor center impresses further (not the least because of its position atop a high cliff). The visitor center at Mizen Head is, arguably almost as impressive as the cliffs themselves!
It has an extensive exhibit of maritime artifacts, a wildlife photo collage, a navigational aid simulator, and a loveable scale model of Mizen Head's lighthouse—known as the Fastnet Rock Lighthouse. Visitors even have the chance to peek inside the station keeper's quarters.
About the Mizen Peninsula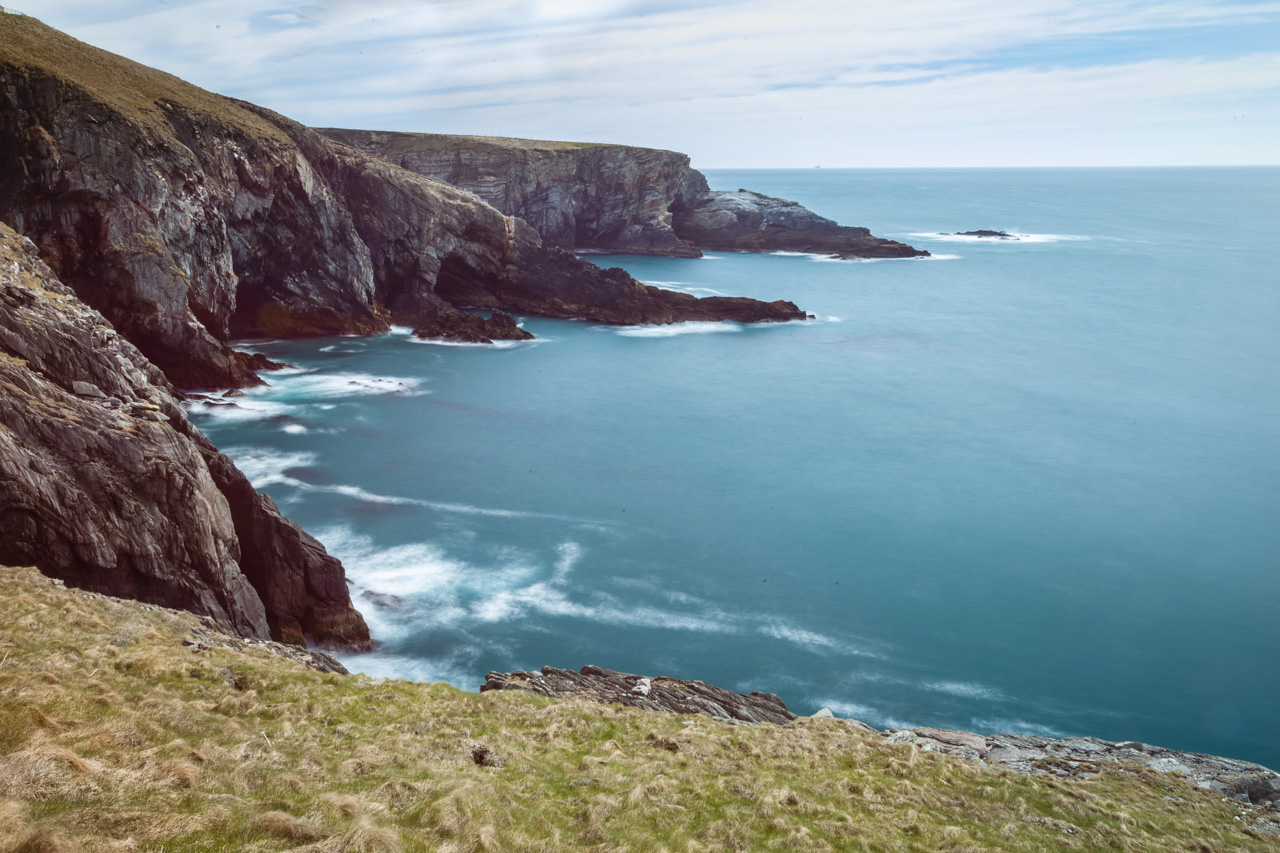 The peninsula, which is nearly an island, is connected to the mainland by a narrow strip of land. Cross the sky-high bridge and wander along the winding, steep staircase for one dramatic view after another. Or explore the old lighthouse and fog station for a deeper understanding of Mizen Head's former days.
Newly-built viewing platforms are dotted throughout this remarkable site making Mizen Head a fantastic location for not only the photo-savvy but also for those in need of some serious nature therapy.
Where is Mizen Head?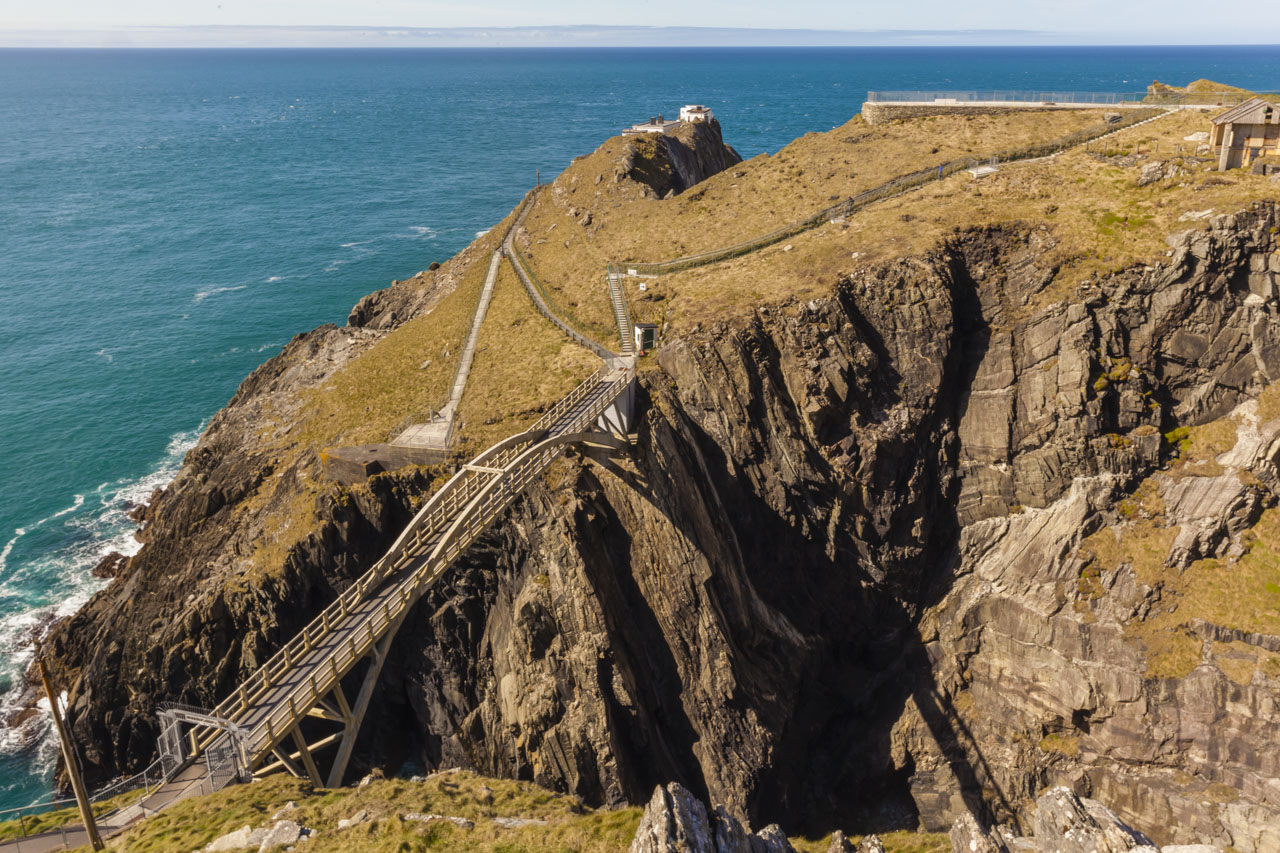 At the very tip of the Kilmore Peninsula, and indeed at the very tip of Ireland's southwest coast lies Mizen Head—known fittingly as one of the "extreme points of Ireland." Located in County Cork in the district of Carbery, Mizen Head is a major tourist stopping point thanks to its dramatic scenery, towering cliffs, and sweeping sea vistas. If you can visit in the morning, you can avoid the bus tours that overcrowd the area. Also read: The Best Things to do in Cork, Ireland
It is also located along the famed Wild Atlantic Way and we (Dave and Deb) enjoyed it more than the Cliffs of Moher.
Mizen Head Foot Bridge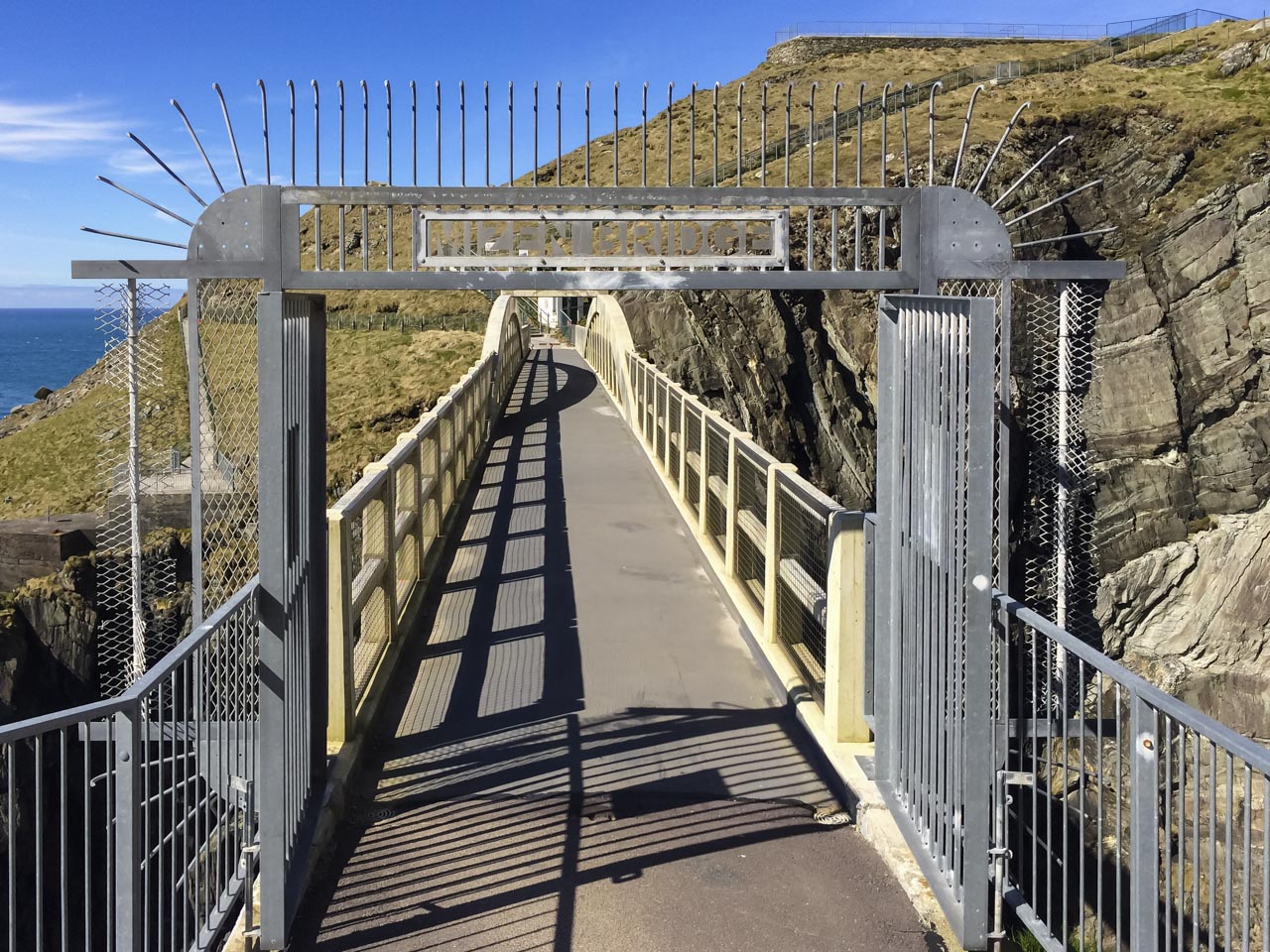 The bridge at Mizen Head was originally built in 1908. It stood for nearly a century until a new bridge was built in 2010. The arched bridge beautiful design is a masterpiece and has an interesting backstory, too. It was selected from many entries as part of a competition.
The new bridge is made from the hard stone of the cliffs and almost appears to be part of the environment itself. Mizen Head is now an extremely popular tourist destination, but don't fear—its large size keeps overcrowding at bay!
Wonders of the Area
Mizen Head is also home to an impressive amount of wildlife including a vast array of birds (their migration path is only a mile away). You may also spy seals, dolphins, and even the occasional humpback whale.
Its wonders are invisible, too. Beneath the sea, the remains of an 18th-century French warship rests more or less untouched.
History of Mizen Head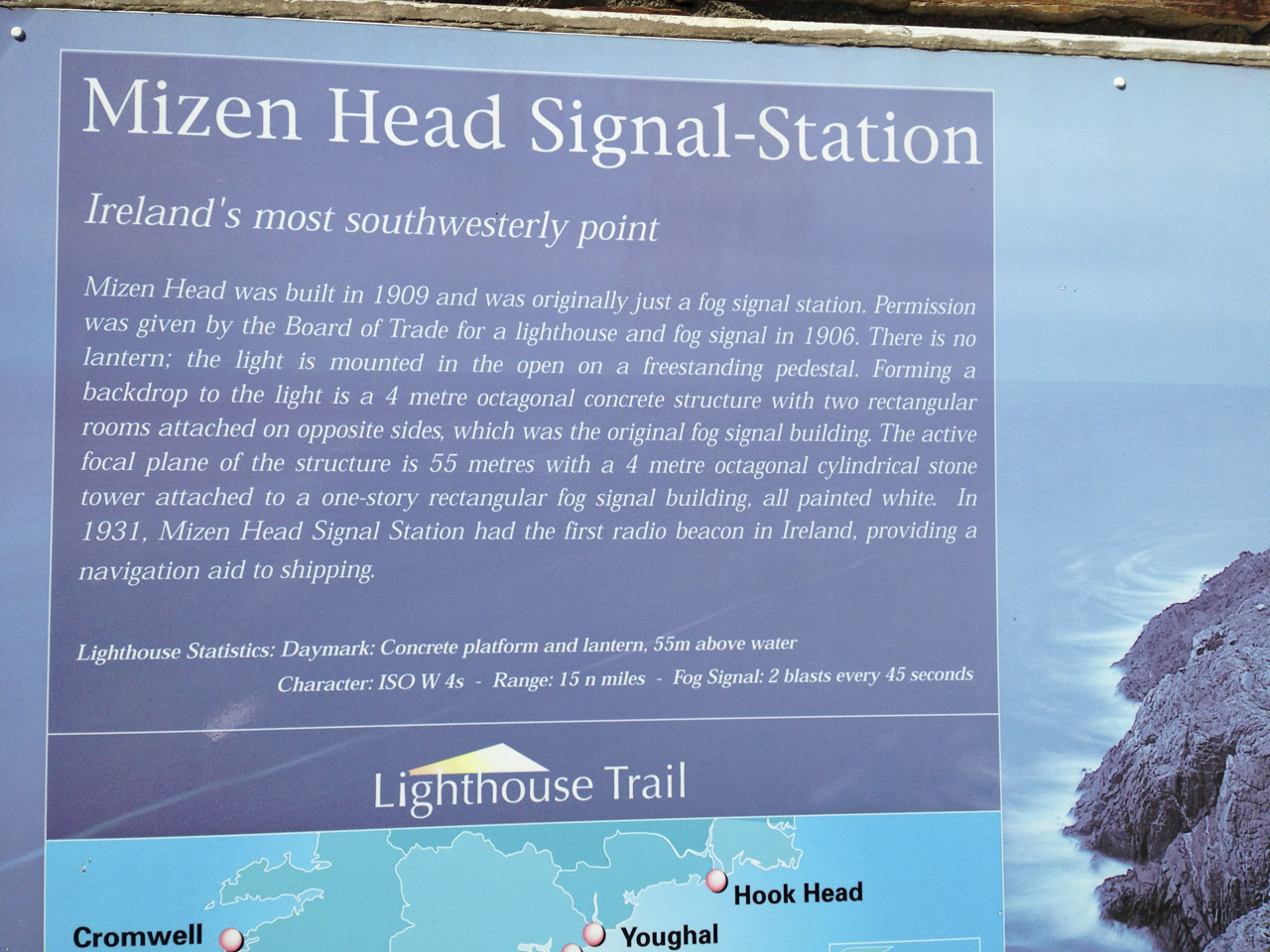 Mizen Head is a site that's rich with deep maritime history. Visitors have access to a number of historic wonders throughout the complex including a weather station, signal station, and a beloved lighthouse. The peninsula is positioned just beside one of the main transatlantic shipping routes.
Last Site of Irish Lights
Mizen Head has long been the last sight of Europe for many a fisherman before setting off to the vast open waters of the Atlantic take over. The signal station was originally built in 1906. It was permanently manned until 1993 and was a major communication center for those transatlantic-bound ships.
Marconi and Mizen Head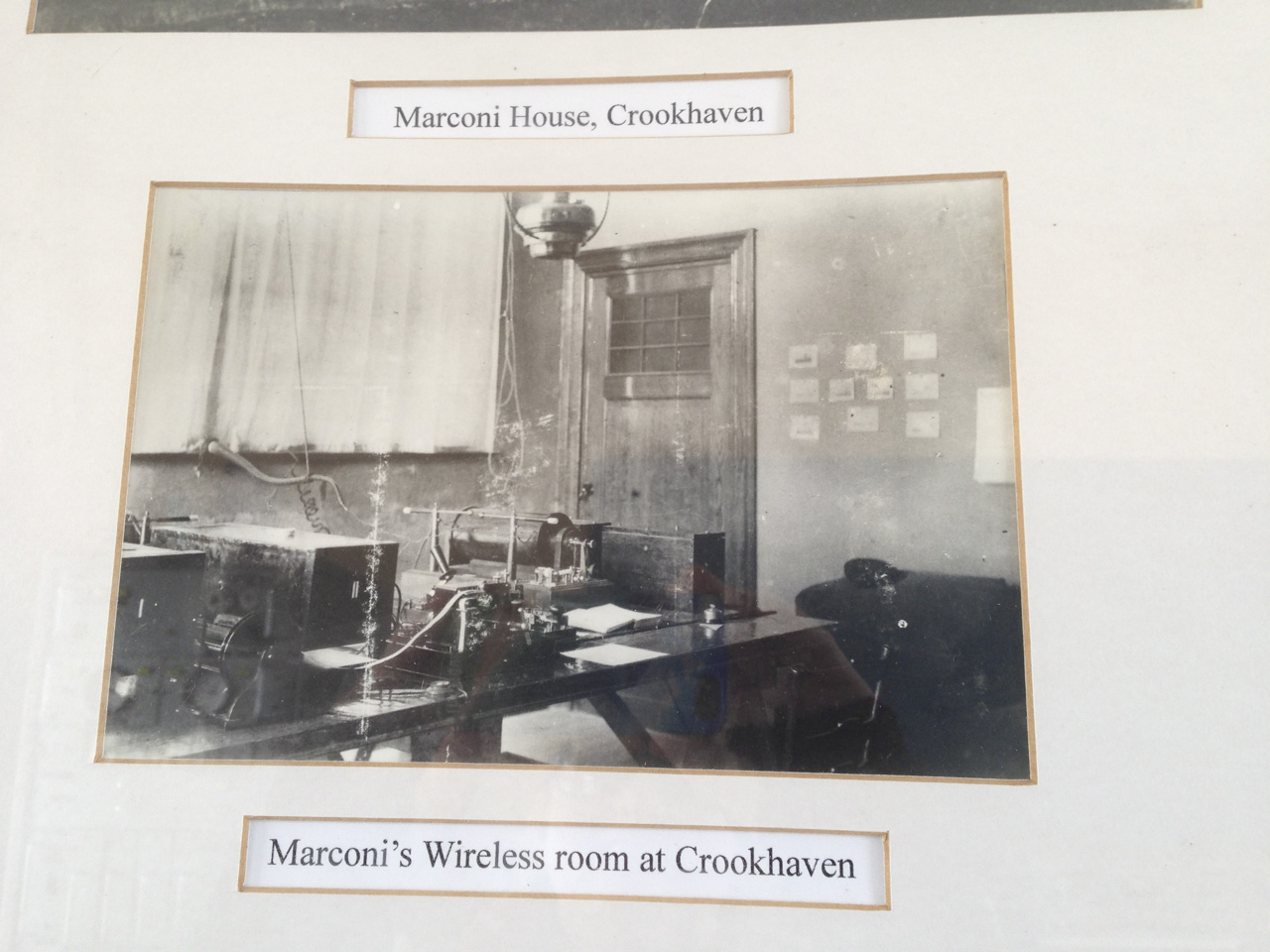 Mizen Head was one of Marconi's first telegraph stations and housed Ireland's first radio beacon. When visiting Mizen head you can go into the engine room to see the actual Marconi radio room.
First Wireless Transmission Across the Atlantic
It was from nearby Crookhaven that Marconi worked on his signaling experiments to send a wireless signal across the Atlantic Ocean. The signal station is an impressive structure withstanding over 100 years of often harsh weather. It is a testament to its importance to the ships that relied on it throughout their long journeys across the ocean.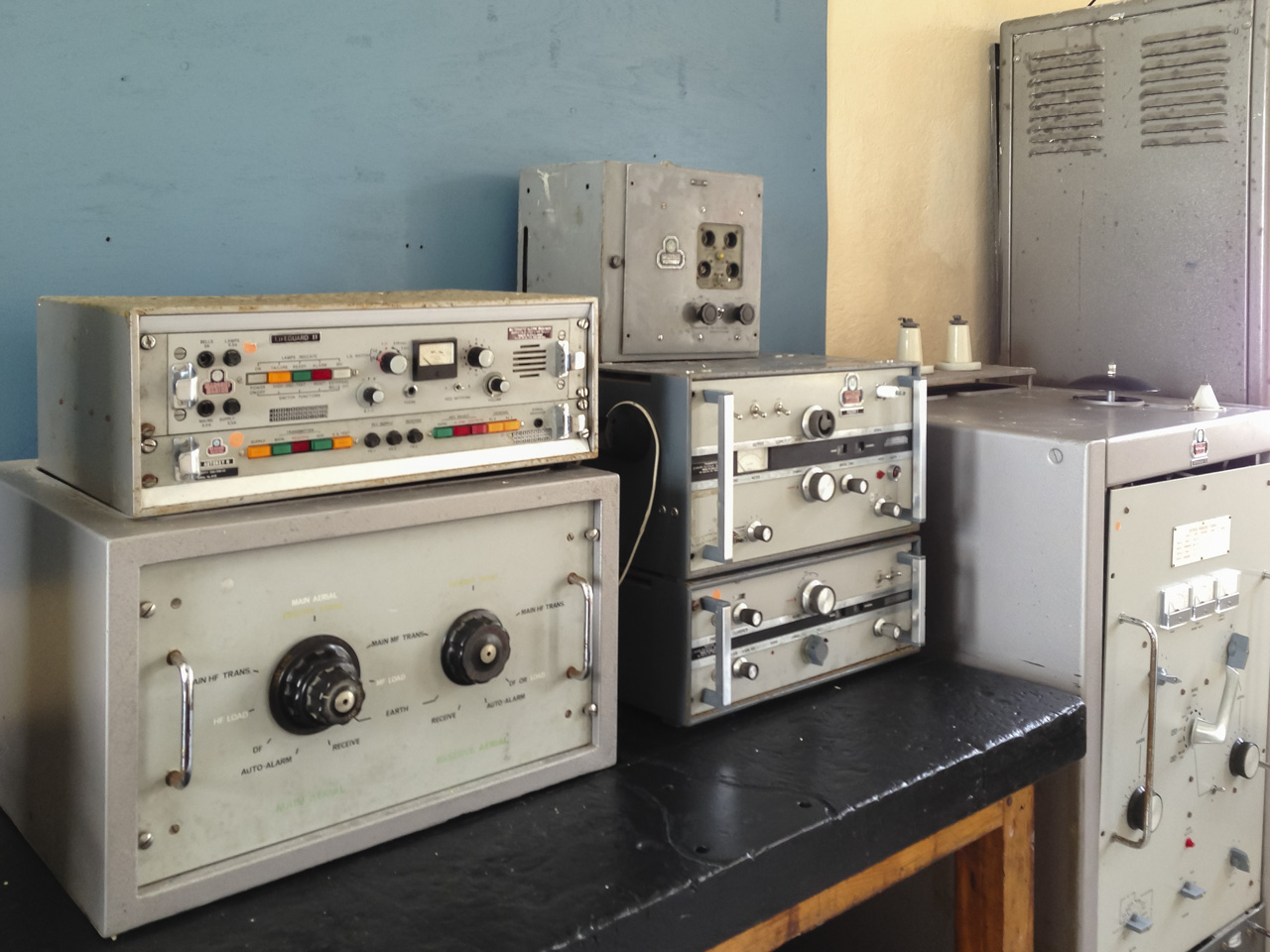 The station was originally built to warn ships of nearby rocks that could damage their vessels and remains visible for visitors today. Today, a maritime museum lies adjacent to the signal station and offers visitors a look into the ways that the station saved many seafarers from disaster.
Tips for visiting Mizen Head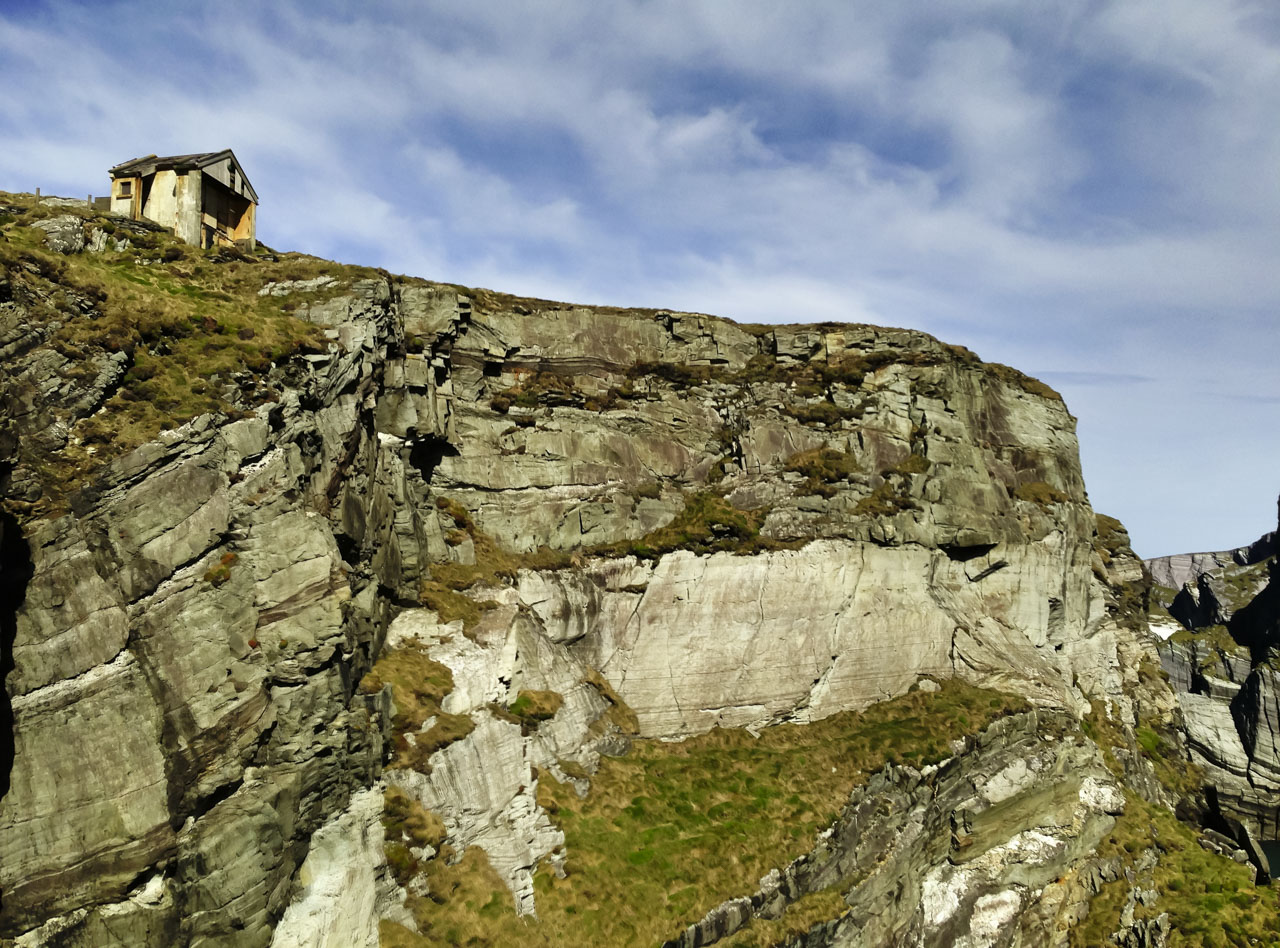 Since Mizen Head is known for its infamous "99 steps," be sure to wear good walking shoes so that the trek remains enjoyable. Once you have explored the station, you can walk up the famous 99 steps that lighthouse keepers used for decades. The original access route to the site, known as "the 99 steps," has been supplemented by visitor-friendly trails and viewing platforms that all offer perfect photo opportunities.
It often gets windy at the site (being a peninsula and all!), and in the cooler months it can feel quite chilly out there, so dress accordingly. The walking paths are generally new, as well as the viewing platforms, so things are in great condition and easily accessible to a wide range of visitors.
Mizen Head – The Details
Open to the public daily from March to October
Weekends during the winter months.
Parking is Free.
There is a gift shop and you can get a bit to eat here as well.

Prices to enter Mizen Head:
Adult: €7.50
Senior and Students €6
Children: €4.50 |
Child under 5: Free
Family: €25
After you've had your fill of Mizen Head's views, head over to the small café located in the visitor center. Dave and Deb had a nice piece of apple pie here. And don't miss out on exploring the nearby villages that are located along the eastern portion of the peninsula: Crookhaven, Goleen, Schull, and Ballydehob!
We recommend renting a car and driving along the Wild Atlantic Way. See our complete guide to the Wild Atlantic Way including Mizen Head.
A word of caution: if driving, be careful on the road from nearby Barleycove—it's extremely narrow and you'll often need to give way to oncoming traffic.
Read More about Ireland and the Wild Atlantic Way:
Traveling to Ireland – See our Ireland Travel Guide
You May Also Like These Ireland Travel Tips
If you liked this article on Mizen Head, Ireland why not pin it on Pinterest!