Recently we've had a lot of questions from people asking us how they can start adding adventures into their travels.
People have asked if it is scary to do the things we do and how can they put adventure into a vacation when they don't have a lot of time. We're here to tell you can!
We live by our motto "Adventure is for Everyone"
When we first started traveling, we did it the way many Canadians do.
We bought a vacation package to the Dominican Republic or Mexico, we drove to Florida and laid on the beach and we flew to Europe to check out museums and historical sites.
Adventure travel didn't even cross our minds. It was an adventure enough just visiting the destination. 
How Our Adventure Travel Started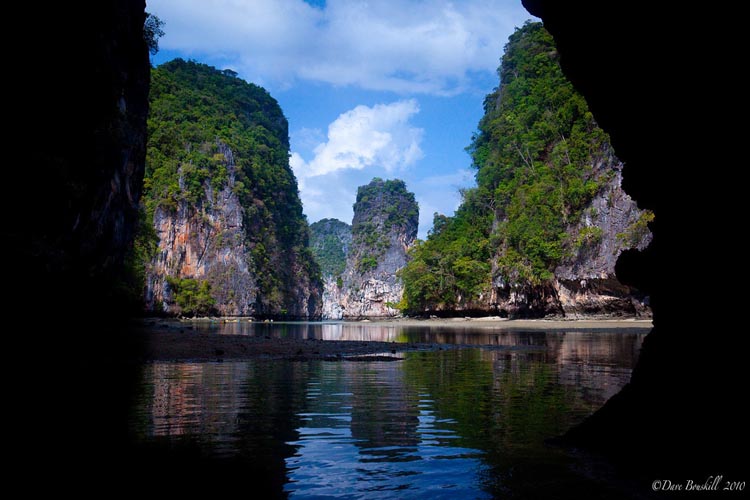 What we love about travel is that we are inspired to try something new. We have more courage when we're traveling than when we are at home and being in a foreign land where prices are cheaper, it is easier to step out of our comfort zone and take on a new challenge.
In the 1990's our excitement was heading out to the midnight opening of a new blockbuster movie. After coming home after 5 weeks in Thailand in January 2000, we woke up from the fog and started living our lives to the fullest.
The new millenium was the time for Dave and Deb.
Change Your Life with Adventure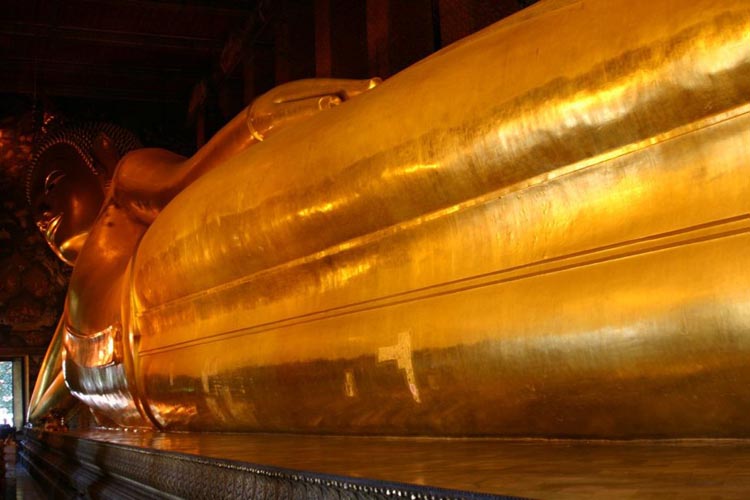 Planning a trip of a lifetime can change a life. We had 5 weeks in the land of smiles and we had never done anything like it before.
We had never taken an unorganized trip before. We had always played it safe.
All that Changed in Thailand.
Armed with a hand-drawn map from my friend Lana who had been to Thailand and India for 6 months the year earlier, we set off on our first backpacking adventure.
We were afraid.
We landed in Bangkok in the middle of the night and caught a taxi downtown. We did everything wrong. We didn't take the designated taxis and ended up paying too much.
We didn't have a clear address of where we were going and we didn't know how to say hello in the local language. We were easy pickings for getting scammed.
We were let off on a deserted street and walked for hours looking for Kho San Road.
We finally found our place at 2:00 am and all they had was the worst room in the house.
We didn't know to ask to see the room before paying so we slept on a dirty mattress with no sheets and had a hovel of a bathroom with a shower hose hanging over the scary blue squat toilet.
What the heck did we get ourselves into?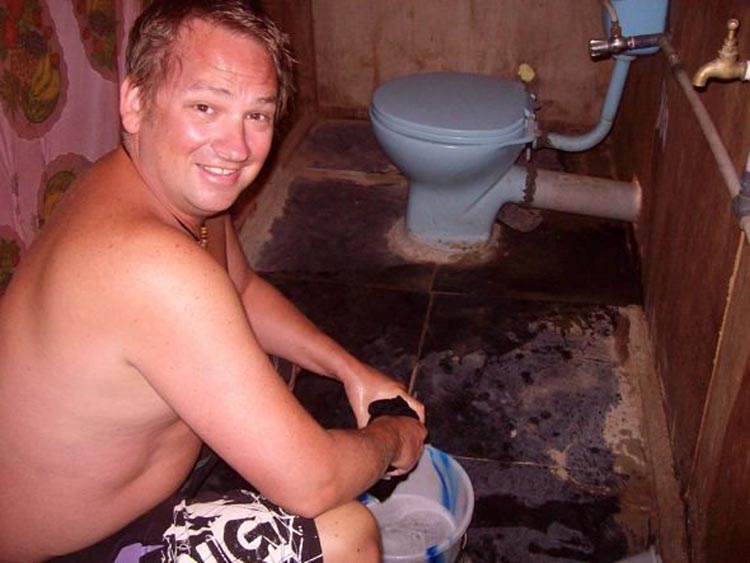 I awoke early in the morning and forced Dave up. We had to get out of here and I wasn't taking no for an answer. We booked a bus south to Railay in Krabi province and breathed a sigh of relief as we left Bangkok.
It wasn't an easy start, but things got better.
There's nothing wrong with changing your plans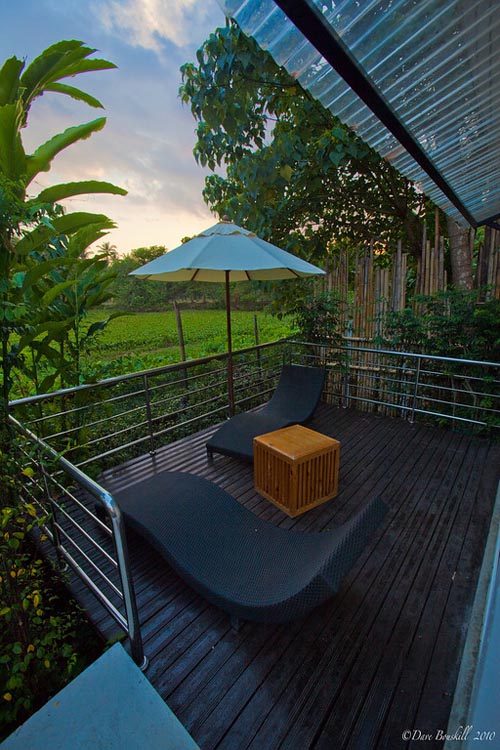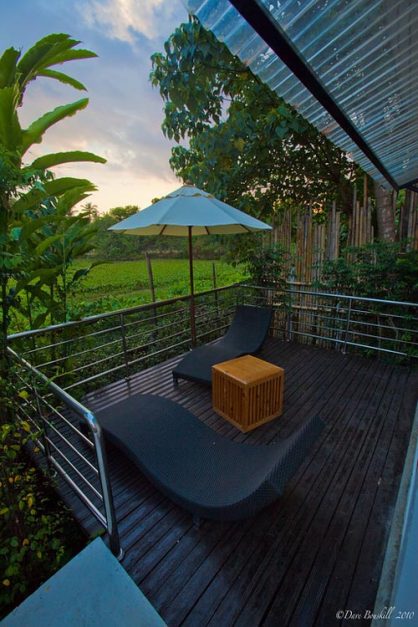 We admitted to ourselves that we weren't prepared to stay in budget hostels and shoestring guesthouses and we upped our budget.
We decided to move up a level in our accommodation from and we were now midrange travelers. We found a very nice bungalow on Railay where we'd spend the next week. There is no reason traveling if you are not having fun.
We had full time jobs at the time, so we could afford to up our budget a bit. The important thing was to enjoy ourselves. If we stayed in crap for the next 5 weeks, we'd probably never travel again! Now we could enjoy ourselves.
Taking the First Step
Railay had everything that we needed to get our feet wet in adventure travel.
We hiked through the jungle to The Lagoon Lookout and climbed high on a cliff to overlook the island. Today this would be a very tame hike for us, but then it had all the elements of adventure that we could dream of.
We saw monkeys in the wild for the first time. We were hiking through an actual jungle on a tropical island for the first time!
We slipped on rocks, climbed up ropes and we stood atop a cliff overlooking the most spectacular view we had ever seen.
Give Yourself Credit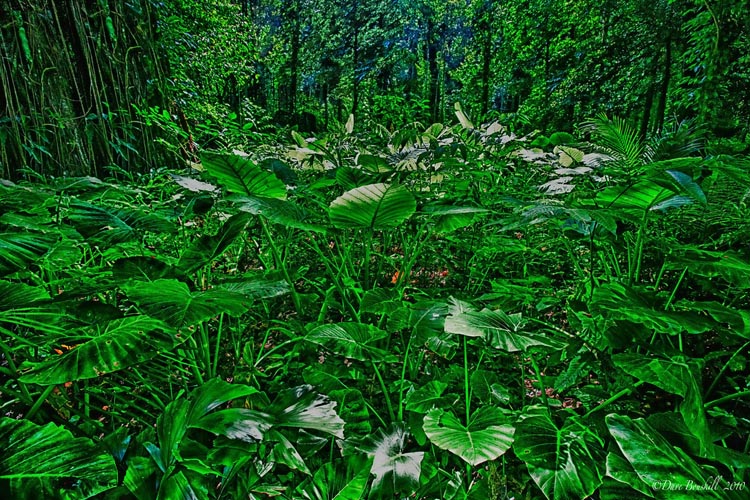 We were proud of ourselves for venturing out into the jungle by ourselves. We had never done anything like it before.
Sure there are other people that have crossed the Amazon by themselves and faced pythons head on.
But this was our adventure.
This was our quest to push ourselves farther than we had ever gone. And this was the trip that inspired us to keep on going.
Try Something New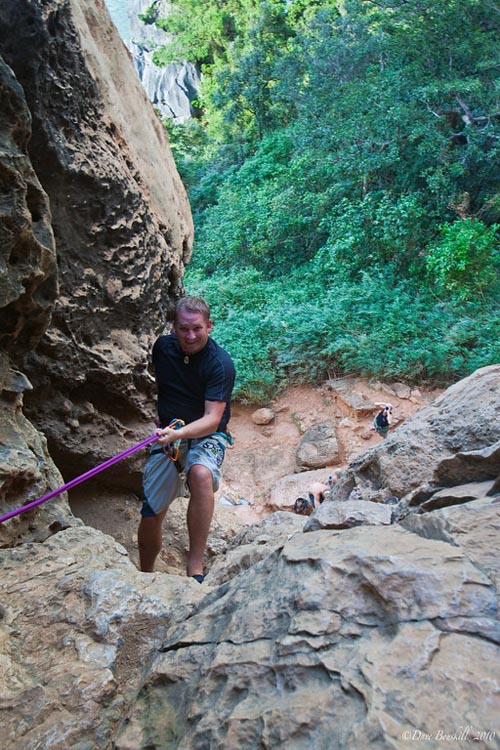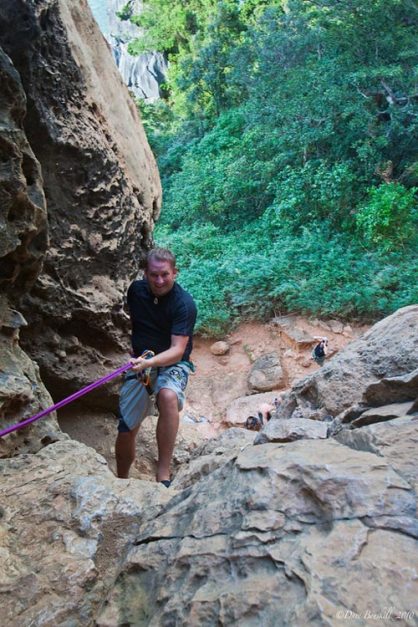 It seemed that everyone that came to Railay was here to rock climb.
We had never climbed anything in our lives but as we watched people scale these spectacular jagged cliffs, we felt the urge to join in on the action.
So we signed up for a 1-day fun climb.
I was terrified.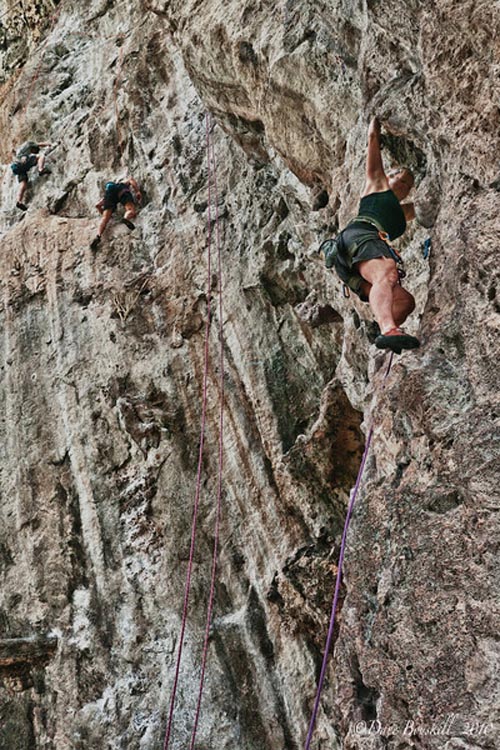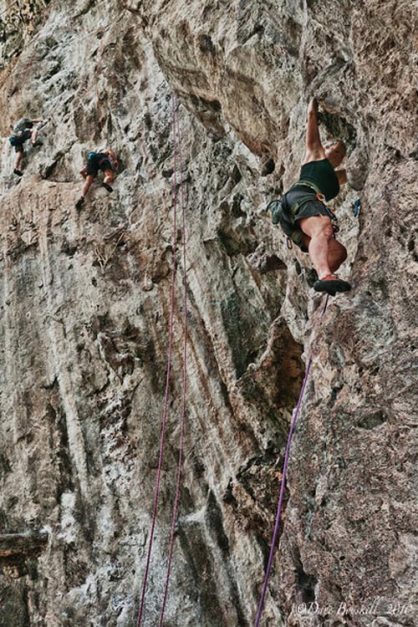 I felt my legs shake as I climbed higher asking my guide to keep the rope tight so that I wouldn't fall. I held on to the cliff for dear life and when I needed to rest, I held onto the rope thinking that would save me if I fell.
I remember later in the afternoon we went for a hike through Phra Nang Cave.
It was here that we saw bats for the first time hanging from the ceiling. This was awesome.
We climbed up bamboo ladders in the dark and I couldn't believe that we were actually on the other side of the world doing all these crazy things!
It was when we came out of the cave that my heart pounded. We were going to rappel for the first time in our lives!
We let our guide do everything for us. He tied us in as we clung to closely to the wall avoiding stepping out too close to the ledge.
We listened to his every word as he told us how to lower ourselves to the ground and we prepared ourselves mentally for that first step out into nothing but air.
Just Do It!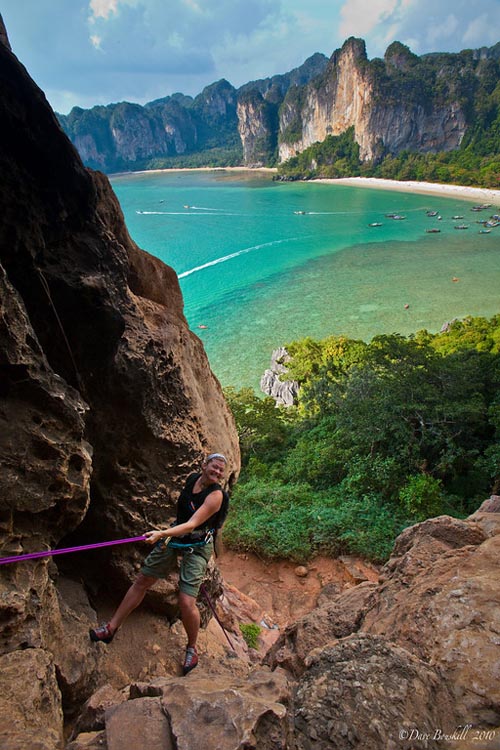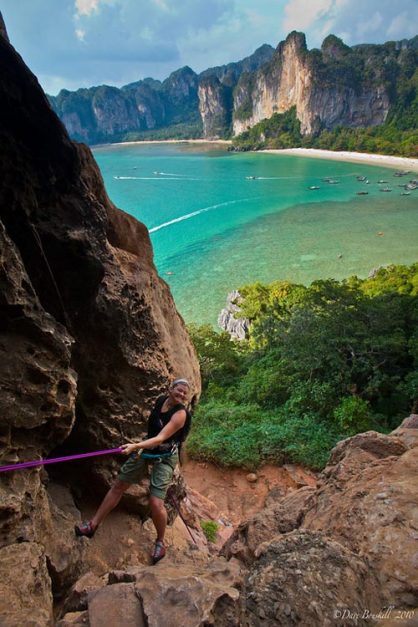 We were afraid, we were very afraid. But we did it anyway and after we finished our day, our adrenaline was pumping.
We were thrilled to have tried something that made us feel empowered. We felt energized and excited for the next day and we couldn't stop talking about every single detail at dinner.
You'll Be Hooked…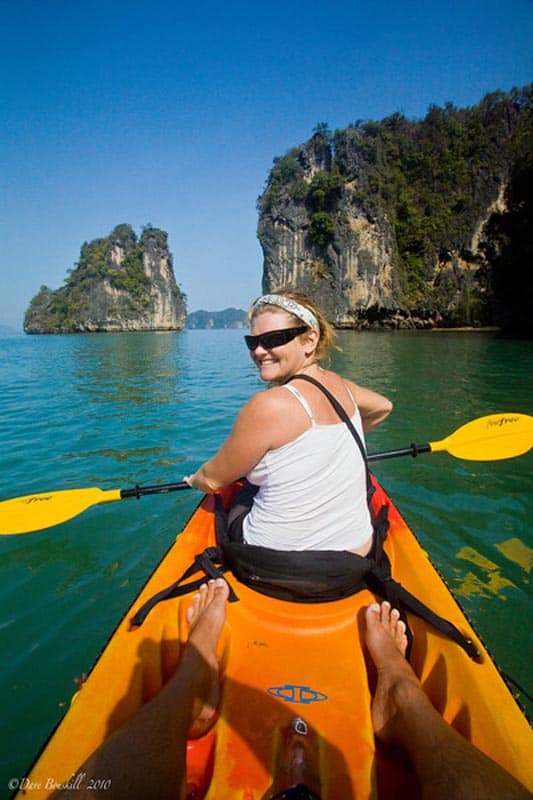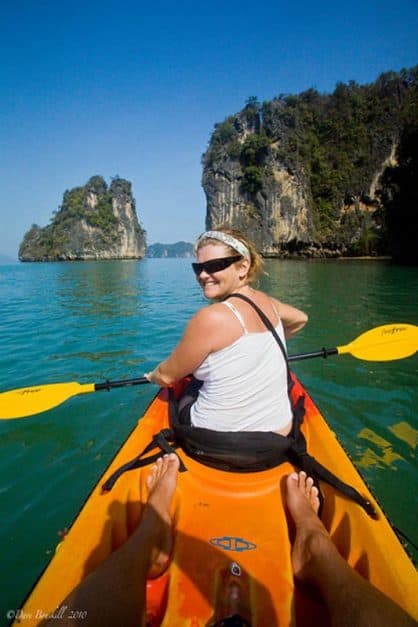 After our amazing couple of days in Railay, we wanted the adventure to continue.
We signed up for sea kayaking and we hiked through more caves, we went to Khao Sok National Park and rode an elephant for the first time.
We trekked through more jungles and took in as much of Thailand's natural wonders as we could.
Acceptance
We had never traveled for so long before and before leaving Canada we thought that 5 weeks would be too long.
We thought we'd be bored, we thought we'd spend too much money and we thought we'd miss home. None of that was true.
We spent less in 5 weeks of Thailand than we did in 1 week in Mexico's Mayan Riviera.
We didn't think of home once in that 5 weeks and we were never bored. As a matter a fact, we wanted to stay longer and see more!
Taking it home…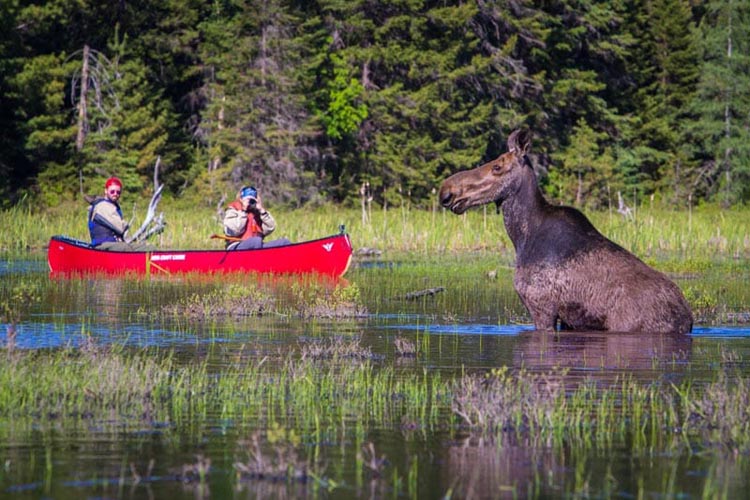 Not everyone can become full-time travelers like us. And not everyone even wants to become full-time travelers like us. However, everyone wants a more fulfilling life and after that trip 11 years ago, our lives changed forever.
Instead of spending our weekends drinking coffee at The Second Cup after watching a matinée at the movies.
We signed up for indoor rock climbing at Joe Rockhead's in Toronto.
We became avid rock climbers and have now climbed in many places around the world. We have revisited Railay 2 times since 2000!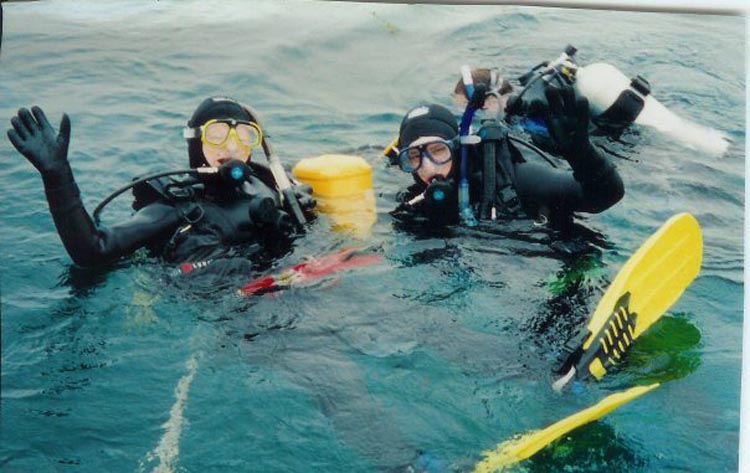 We went on outdoor climbing trips with friends near home in Ontario and camped on the shores of Georgian Bay at night.
A year later, we took up scuba diving and became rescue divers. It was another year later that we went to Central America to pursue our Dive Masters.
For 8 Years we traveled for a few months at a time during the winter and came home inspired to try even more new things in Canada.
We took white water kayaking lessons on the Ottawa River, we learned how to lead climb outdoors and how to set up our own top rope routes so that we could go out anytime we like and rappell or climb by ourselves.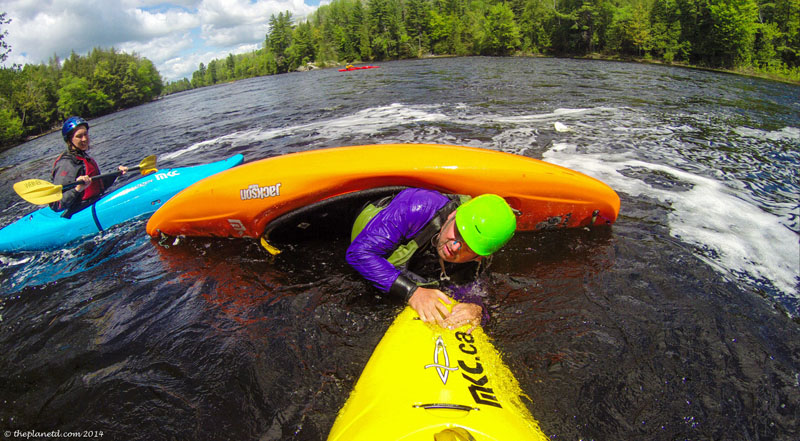 We bought mountain bikes and started going regularly to hardwood hills and were eventually inspired to cycle the continent of Africa.
We canoed Algonquin park, took an adventure racing course, learned how to orienteer spent every weekend outdoors either hiking through the Bruce Trail or bouldering on the Niagara Escarpment.
Life Can be Fulfilling No Matter Where You Are.
We learned that we could live a fulfilling life no matter where we were. Adventure became our way of life and whether at home or abroad, we always tried something new. We used to always say, "I'd like to try that someday."
Now we say, "Let's do that next week!"