We are up early regularly on our Flying Kiwi tour through New Zealand. It allowed us to see many a New Zealand Sunrise.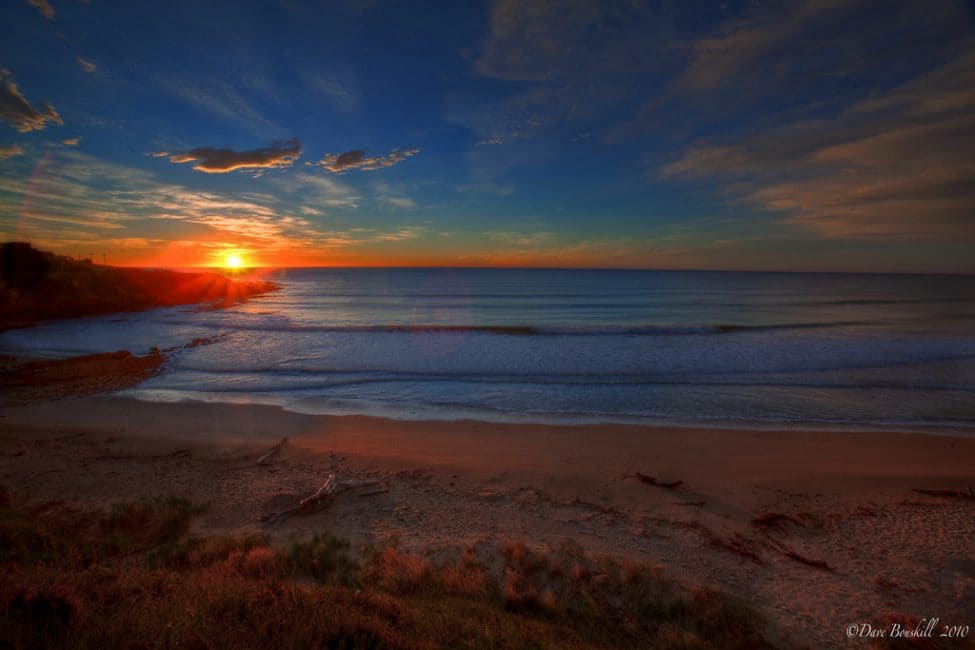 Many nights we set up our tents at secluded bush or beach camps where we were treated to some of the best sunrises and sunsets we have ever seen.
This was a sunrise moment.
Nobody else was on this beach as I ventured away from camp to snap this shot. Looking into the sky I knew that we were going to have a beautiful day ahead of us.