When we first decided to take a leap of faith and move to New Zealand we had no idea the impact it would have on our lives. Over the last year, we've stepped outside our comfort zone in all aspects of our lives and have been on the most amazing journey of adventure and self-discovery.
So as we passed our 1 year anniversary in one of the most beautiful country's in the world, we began to reflect on the impact it has had on our lives and how much we've grown both personally and as a couple.
How New Zealand Changed Our Perspective on Life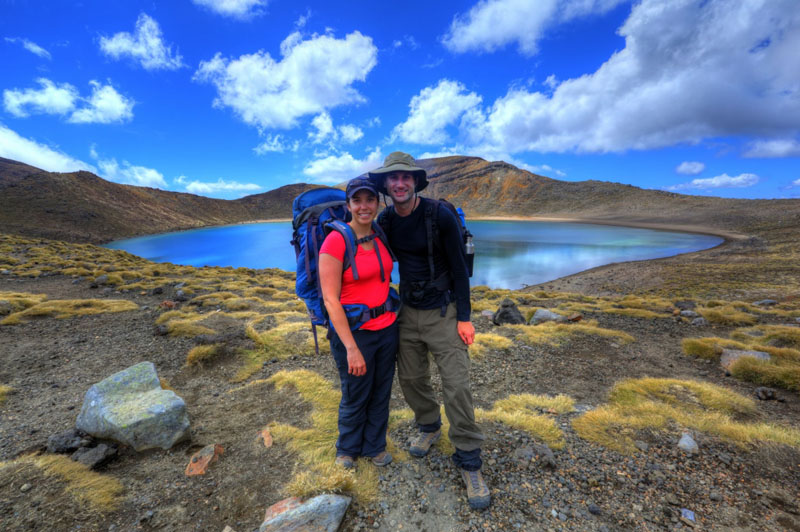 It was June 2013 and although we had our New Zealand work Visa's lined up, our attempts to secure jobs before we left Canada had failed and were faced with an important decision.
Either delay our plans to leave until at least one of us found a job or throw all caution to the wind and sell everything in hopes of it all working out in the end.
Life begins at the end of your comfort zone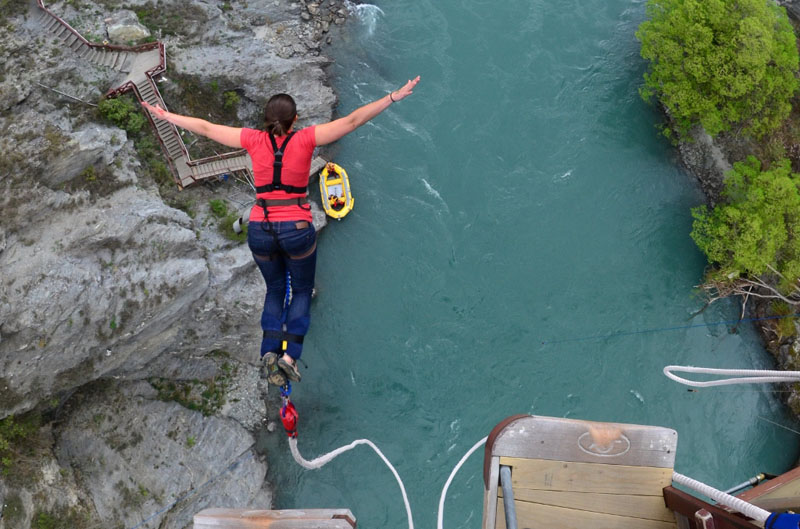 The thought of leaving our perfectly good jobs, our friends and family and the security we had established was daunting but we knew it was the right decision.
This was our first and biggest step outside our comfort zone and into the unknown to a country we had never been to with no guarantees ahead.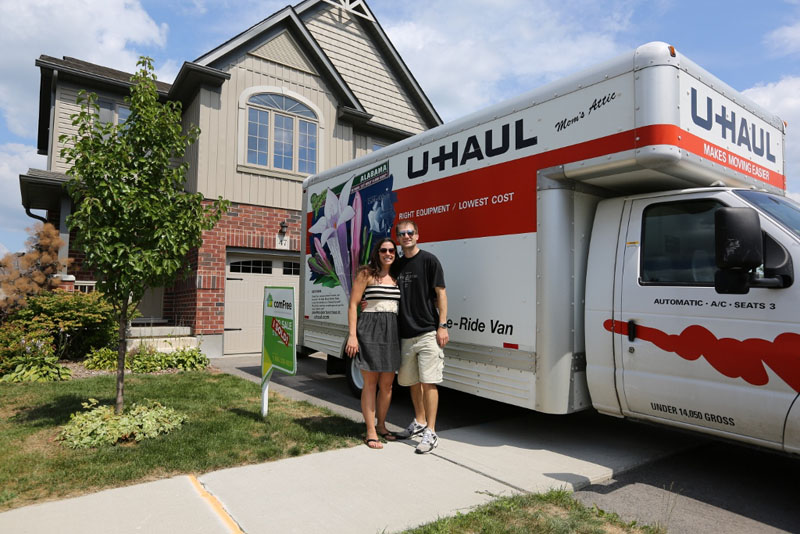 And it didn't stop there. Known as the adventure capital of the world, New Zealand's adventure culture has created numerous activities that have pushed us to the edge of our comfort zone time and time again.
Whether it was bungy jumping, mountaineering or hiking the Milford Track in torrential rain, our limits have been tested over and over again and we continue to come out stronger every time.
Read: The Most Inspiring Travel Quotes
Collect memories, not things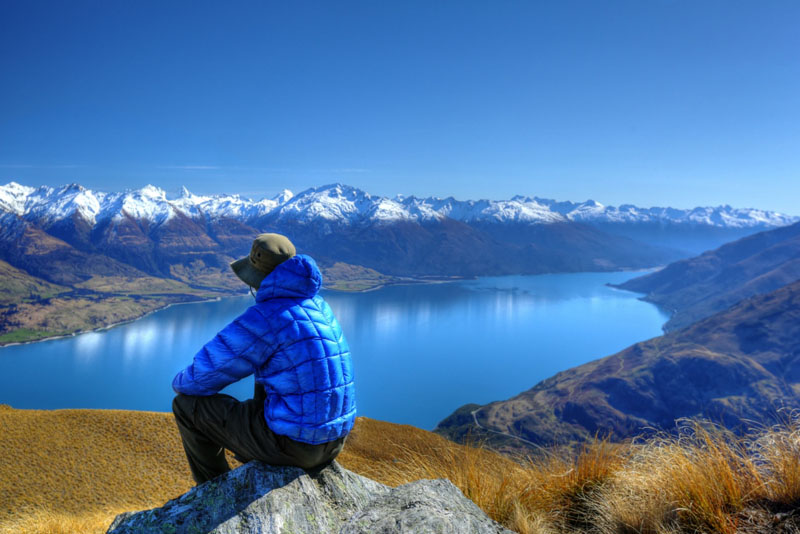 When we had to pack our lives into 2 suitcases each it forced us to prioritize the "things" in our lives and rid ourselves of a lot of "stuff" we had collected over the years.
Having sold pretty much everything we owned, we started our new life in New Zealand with just a suitcase full of clothes and some camping gear.
One of the biggest lessons we've learning since moving here is that you really donít need all that "stuff". Being immersed in a country full of natural beauty, we have learned to prioritize collecting memories over things.
Although I would love to have my juicer on a Sunday morning or our 3 bedroom house for entertaining guests, this journey has made us live a more simple life enriched in so many other ways than with material things.
We continue to spend our time and money on adventures that create lasting memories not temporary joy.
Reconnecting with Nature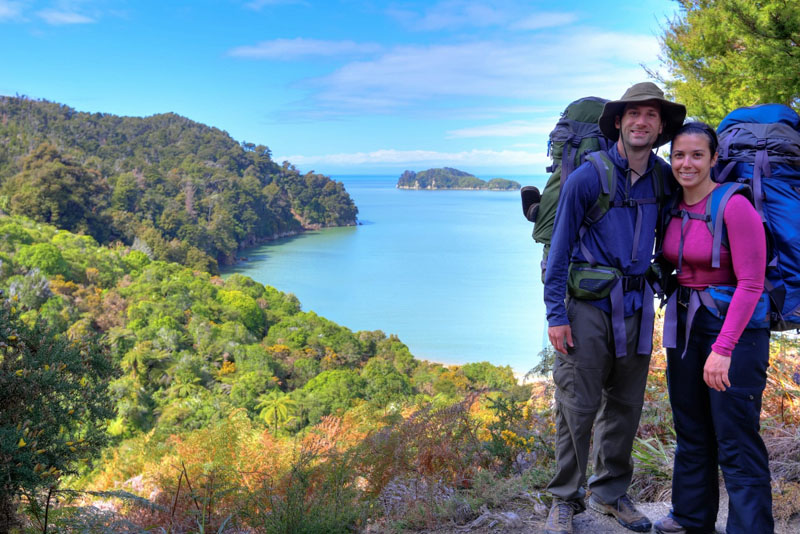 Having grown up in a small town, surrounded by woods and nature I've always enjoyed the simpler life and never aspired to live in a large urban city.
However, when I ended up living near the concrete jungle of Toronto and commuting to work for 6 years I forgot what it was like to explore the outdoors and how much more alive I feel when I do.
Living in New Zealand has rekindled our love for being immersed in nature and solidified our decision to never let our jobs dictate where we live or how we live.
I need the ocean. I love the mountains – and grass and trees are way more fun than bustling city streets.
It all started with our first Great Walk along the Abel Tasman Coast Track. Although our bodies weren't accustomed to hiking 6-9hrs a day, being surrounded by the beautiful forest and beaches, ignited a passion to explore more of these incredible walks and push ourselves to new heights.
The incredible natural beauty in New Zealand continues to inspire us. One of our favorite memories has been†hiking the Routeburn Track with Jordan's parents and if our video of this Great Walk doesn't get you stoked†to get out and explore – I don't know what will!
Appreciate your own backyard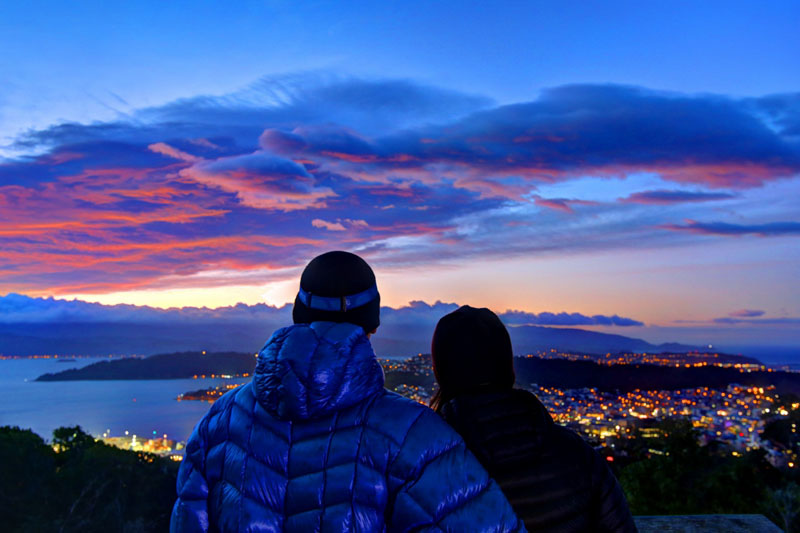 When you're immersed in a new place, everything is new and exciting. Last September we landed in New Zealand with no responsibilities and complete freedom to explore.
We spent the first 6 weeks touring the North and South Islands which allowed us to get a taste for what this beautiful country had to offer, and since then, haven't stopped making use of every ounce of spare time.
A year later many New Zealanders have told us we've seen more of the country than most Kiwis and it's been a wake-up call for them to do the same.
Something about being in a new country gives you the drive to explore, which is why we've pushed to do as much as we can right now knowing how dangerous and easy it is to get into a comfortable routine and say 'we'll do it some other time.'
No matter where you live in the world, it can be easy to take for granted what's in your own backyard.
Now being away from Canada we realize how much we have yet to explore there and has fuelled a desire to go back someday and ensure we appreciate the natural beauty and culture of our own country.
Work is more than making money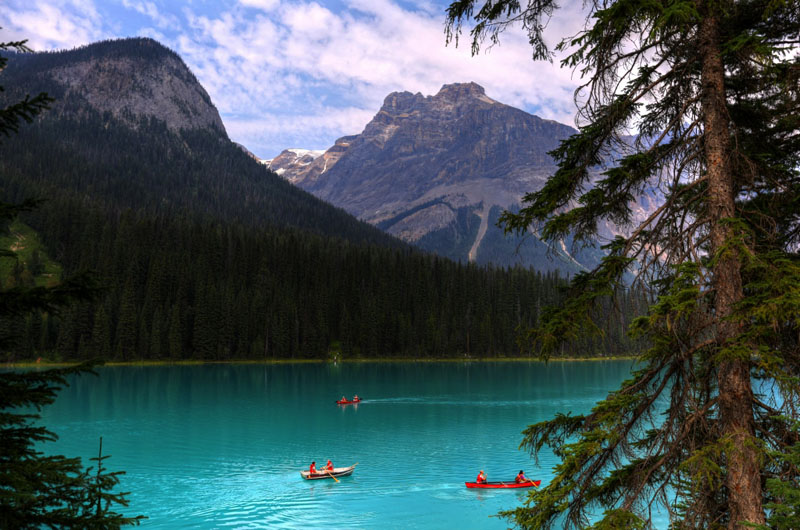 Although I loved my job back in Canada, I never realized how formal the work culture was until I moved to New Zealand.
There is a high priority placed on work-life balance here and it is completely acceptable (and encouraged) to not take your laptop home, not answer emails after 5pm or on weekends and that holidays are where you can completely unplug.
I also really enjoy the social culture I have at my job. I look forward to "beer o'clock" every Friday where I can enjoy a drink and snacks with co-workers, getting a chance to get to know them on a more personal level.
Whether it's a bake-off in the office, Zorb soccer 'team building', or the Christmas beach party, there's always an excuse to take the time to have some fun.
If I could take one lesson back to Canada is would be to remove the ëstiffnessí of the workplace and let people experience what a little less structure can bring†to the enjoyment of work.
Living abroad is a true relationship test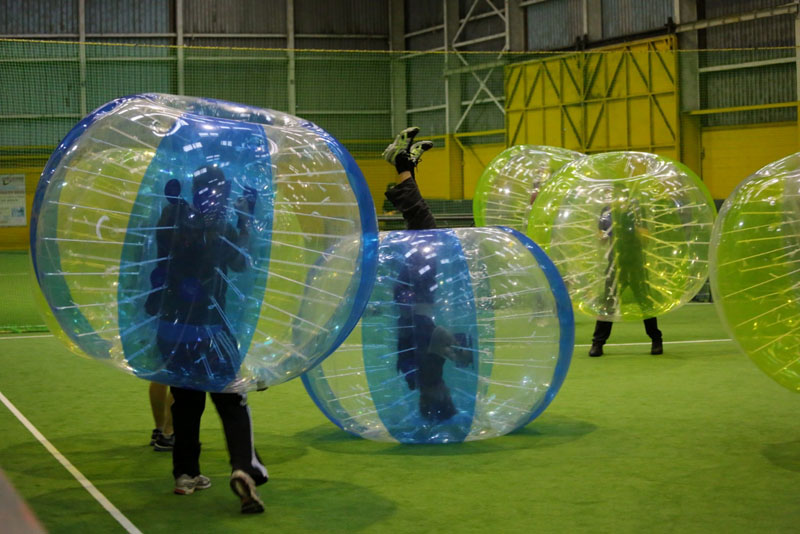 Packing up your lives and moving to a country you've never been, where you know no one, can be a challenge for any couple.
Living out of a car for 6 weeks can be too! Being so far away from your family and friends, that person becomes an even bigger part of your life.
I truly feel you can't get to know yourself or your partner completely until you have had to†depend on that person in all aspects of your life.
This journey has made us an even stronger couple one who's seen each other's biggest highs and toughest lows and despite spending a significant amount of time together, we still look forward to seeing each other at the end of the day and even go out of our way to schedule lunch dates on Fridays.
New found passion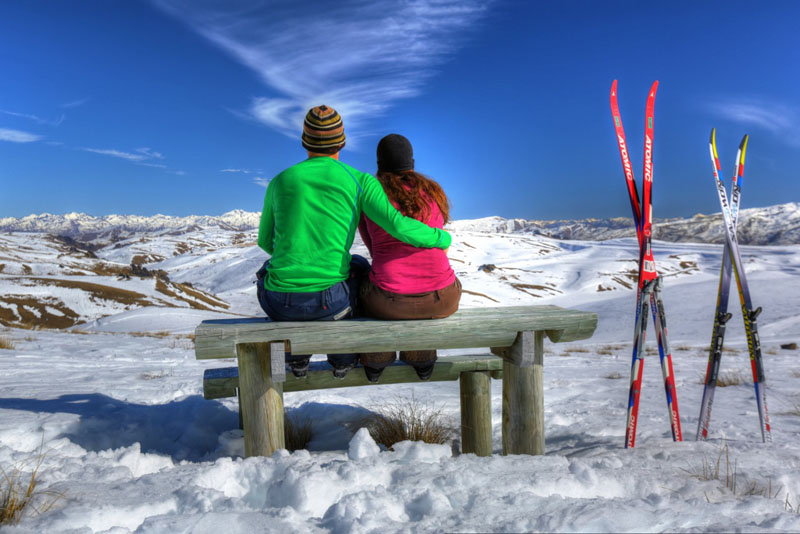 When we first started our blog and video web series, it was a way for us to share our adventures with friends and family back home.
Little did we know this part-time hobby would become our passion and ignite a creative side of us we didn't know was there.
I'm an engineer by training and never considered myself much of a writer, but when it came to sharing our personal stories, the words just flowed out of me. Jordan's incredible eye for detail and his passion for film making has truly blossomed over the last year.
Have you experienced a similar life changing event that's brought you new perspective on life?
Read More
Christchurch Earthquake Revisited – Rebuilding a Devastated City
Taking Flight Over Milford Sound
A Local's Guide to The Best Things to do in Wanaka, New Zealand