We've had the opportunity to visit Jamaica a couple of times during our travels, and we pack a lot of activities into each trip! There are so many things to do in Jamaica, from Montego Bay to St. Elizabeth and everywhere in between.
Things to do in Jamaica
We've rounded up amazing excursion ideas to get you off the resort. Enjoy, in no particular order, our favourite things to do in Jamaica, from Montego Bay to St. Elizabeth.
Adventurous Things to do in Jamaica
Remember the jingle "Come back to Jamaica, what's old is what's new?" Well, Jamaica ain't stickin' to its old slogan.
There are so many new things to do in Jamaica that if you haven't been in 10 years, you will see a huge change - especially in the off resort excursions.
So, maybe it is time to come back to Jamaica, only this time get yourself off the beach and explore the island.
1. Visit Waterfalls - Saint Elizabeth
When going to a tropical island, you have to visit waterfalls.
There is nothing more fun than escaping the hot sun by swimming in lagoons. While Dunn's River Falls is a popular day trip, we enjoyed YS Waterfalls.
This seven tiered waterfall is beautiful and fun! We met our guide at the entrance and he took us through the falls, showing us where we could safely swim, sit, and jump.
We originally wanted to go independently, but I am so glad we had our guide with us.
He took photographs of us, walked us through the falls, brought us into places the independent travellers couldn't go, and he set up the rope swings for us. I have never had so much fun at a waterfall.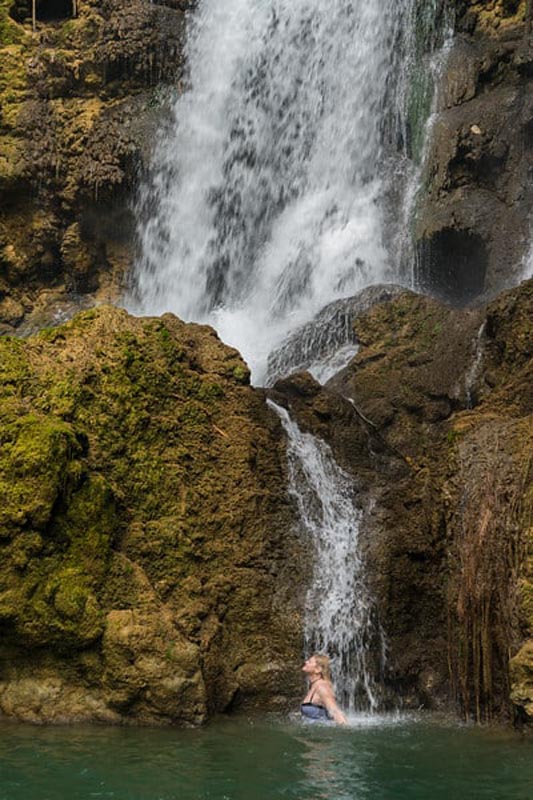 The pathways are easy to walk and the water is refreshing. You can be as adventurous or as relaxed as you want at YS waterfall.
If you are into doing the rope swings, go for it - it's a blast!
Waterfall Tips
Bring water shoes for walking. The bottom is rocky and slippery and having shoes makes life a lot easier.
Pack a towel.
Bring a waterproof camera like a GoPro...
But you can also bring your photography gear, including a DSLR and tripod. Your guide will stand by your gear and it will stay dry on the path.
For more information visit YS Waterfalls.
Watch our video of 12 Unique and Fun Things to do in Jamaica
---
Check out: Feel the Vibe Jamaica for other great ideas to get off the resort
2. Jamaican Blobsledding - Ochos Rios
If there is one thing you have to do when you go to Jamaica, it's hit the bobsled track. You can spend a day at Rainforest Adventures.
After you ride the scenic chairlift up to the top of the mountain, there are a flurry of activities to do.
These include the history museum, pool bar and café, waterslides and zipline, and of course the star attraction, The Bobsled.
Whiz down the hill as fast or as slow as you want, you have control of the brakes - but let me tell you now, fast is fun!
A fifteen minute chair ride takes you up to the top of the mountain where you can have a look around before you hop on the bobsled.
The ride is fast and over before you know it, but it's exciting and you feel giddy racing through the rainforest.
Take the whole day off to sign up for the full package, and experience every adventure Rainforest Adventures has to offer.
3. Go Zip Lining - Montpelier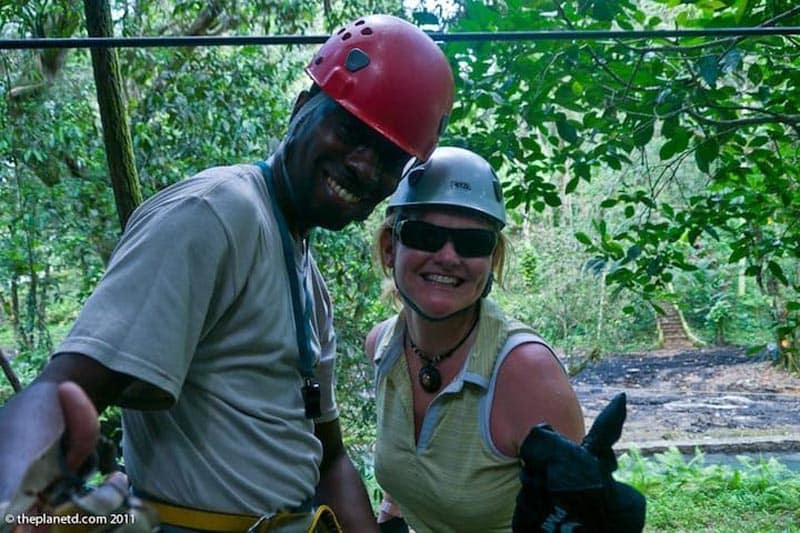 No Caribbean Adventure could be complete without a zip line excursion.
We arrived at a different location of Chukka Caribbean than our dogsledding adventure to take part in our zipline canopy tour.
Our guides were absolutely fantastic, and although this particular zip line was one of the more mellow canopy tours we've been on, it was beautiful and a lot of fun.
We recommend it for first time zip liners.
It has enough speed to make your heart race and the platforms are high enough to make you realize that yep, you're way above the ground.
As it is located on an old plantation, it is very picturesque. The jungle is dense and scenic, but the highlight is zipping right through an opening where the branches split in a large old growth tree.
To Find out more visit Chukka Caribbean
Where to Stay in Montego Bay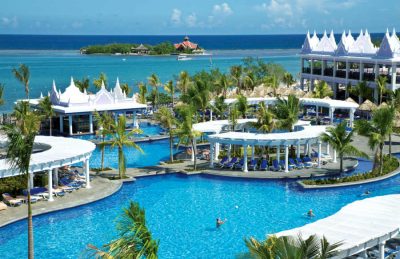 If you're looking to revitalise, the Riu Hotel Montego Bay offers the best facilities: a freshwater swimming pool, Jacuzzi, sauna, gym and wellness centre .
Check out Availability & Prices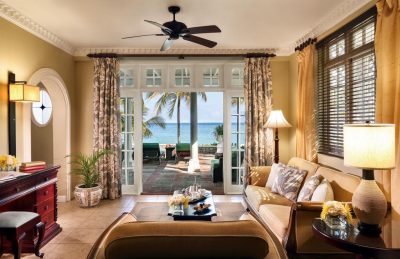 This 400-acre resort has 2 miles of private white sand beach on the Caribbean Sea. It features 50 pools, 3 restaurants and 5 bars. Truly incredible.
Check out Availability & Prices