There is nothing better than sitting down with a fresh cup of coffee and browsing uplifting and interesting stories on a Saturday morning. We normally go through our RSS feed on Saturdays to see what's new out there in the online world and thought that we would share some of our favourite posts from last week with you for your enjoyment.
So, Enjoy!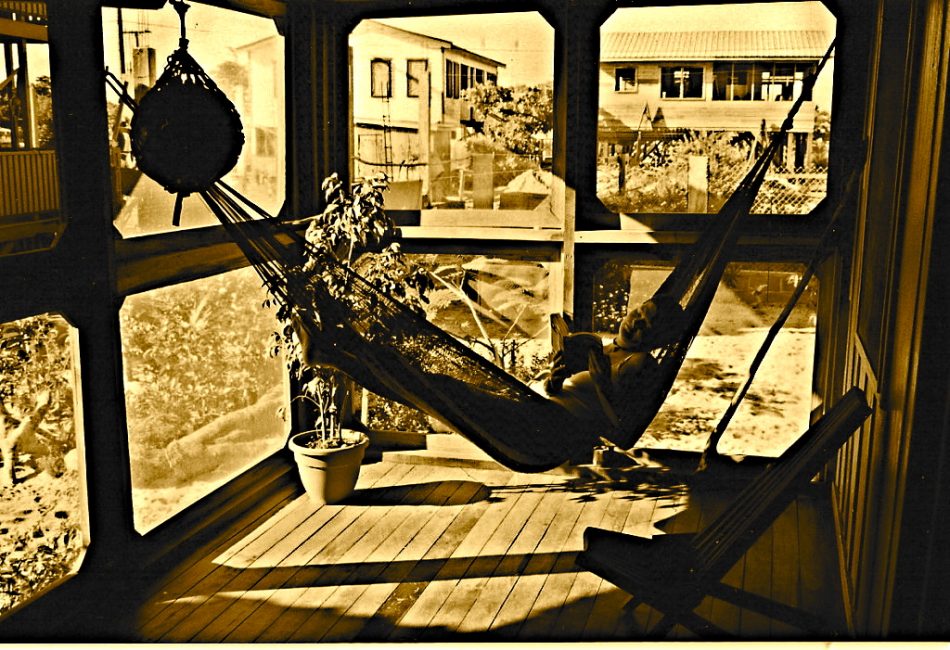 This is absolutely the most amazing thing I have ever seen over at Chill Hour. 150 Metres underground in Poland there is a salt mine that was used for centuries. Sure, there are a lot of salt mines in the world, but this one has chapels, statues, a giant chandelier and even a recreation of the Seven Dwarves. When we go to Poland, we are seeking this place out. Check it out for yourselves in Salt Mine, an Astounding Subterranean Salt Cathedral.
Jeanette of Vancouver has a great photo story inspired by her dad. Having carried her Kodak Brownie Hawkeye Flash camera everywhere with her since having acquiring it from her dad who bought it in the 50's, she shares some of her favourite photos from her travels taken with this classic camera! Out of Canada, Me and My Dad
Meet Plan Go happened just a few weeks ago and everyone is talking about how to take a career break. Many people are working too hard these days and burning themselves out. Nothing is more rejuvinating than a trip around the world and Katie Going Global shares her tips on How I financed my Career Break. 
We love travelling as a couple and wish that everyone could experience the joy of being in a relationship like we do. It seems that the world has lost it's ability to make marriages work. We want to make sure that people know that a happy and healthy marriage is possible. We've been together 20 years and enjoy each other more now than ever! I know that not everyone has this luxury of finding their soulmate, but if you happen to run into them on the road, Go Girl Guides has some great advice for dealing with the obstacles that people face when Finding Love When Traveling. 
I love this post at Explore for a Year. Lily is coming up on her 1 year travel anniversary and discusses putting life into perspective from the Egypt Landscapes. The photos are great featuring some of our favourite sites in Egypt and the sentiment is wonderful. Life is a learning experience and over time we all figure out that things happen for a reason. Read it here at Egypt Landcapes that Put Life into Perspective.
I love this fun post at Easy Hiker. Have you ever read signs, menus or notices in English during your travels to a country that doesn't have English as its first language? There are some great snapshots of some signs that Easy Hiker encountered during his travels. The "Constipation" translation is my favourite.  Check it out at We were a Bit…Lost in Translation
Sonia's Travels shared a great video with us from Tulum this week and we have checked out her youtube channel since. She's got a great video series and is very charismatic on camera. Check out her video that caught our attention at Sacred Sunrise on the Beach
If your a fan of Cirque du Soleil you'll love this post by the Jungle Princess. She was invited to the Michael Jackson premiere in Montreal and shares a behind the scenes glimpse into the worldwide phenomenon. From training to costumes and make-up to wigs, its an interesting photo journey in Cirque du Soleil, Behind the Scenes.
If you haven't thought of visiting Iran before, this post by Chasing the Unexpected will change your mind. Looking at her photographs from Abyaneh. takes you to a different time. It seems as if it hasn't changed for centuries and the photographs are wonderuful. Check it out for yourself at Stepping back in Time in Ancient Abyaneh, Iran.
Think you'd have the guts to crawl into a hollow tree and into a burial cave filled with bones? I thought I was brave going to the Catacombs of Paris, but we've got nothing on crawling through a pitch black cave while trying not to disrupt the teeth and bones that lay in the path.What is even more cool? She got to do this in the exotic Cook Islands. Check out more of her experience on Getting Dirty in a Burial Cave in the Cook Islands. 
And Finally, if you missed them this week, we had two fantastic and very different interviews go out into the travel world.
Never Ending Voyage asks the tough questions like, What's the biggest challenge of nomadic life, What were the high and low points of our Mongol Rally Adventure and Will we ever settle down in one place.