So, you want to start a travel blog. Travel blogging is the new "it"  job, like being a rock star, actor, or a football player. Everyone wants to be a travel blogger and we can help you get there.
 "Running a Travel Blog is the best career – ever"
How to Start a Travel Blog
We will get into the logistics and technical aspects of how to start a travel blog in this post, but we first want to talk about the most important thing that has made the travel bloggers we know successful. We know most of the top travel bloggers out there, and one thing they all have in common is a love for travel. They didn't start their blog to make money; it was travel that was their passion. By loving what they do, they could eventually make money.
Running a travel blog has allowed us to regularly make a mid six figure income for the past few years. But I am warning you: We lost money the first year and merely broke even the second. It's a lot of hard work, time, and persistence, but it can be done.
Very few people get paid to travel. But it is becoming more common, and you can do it too. When Dave and I started our travel blog in 2008, we didn't know where the industry was heading. We flew by the seat of our pants, hoping that one day we'd earn an income from our travel blog. Now, there are so many more tools out there for people wanting to start a travel blog. Companies and brands actually understand the value of working with travel influencers and bloggers, and you can now make an excellent living by running your own travel blog. Many of us are making mid-six figure incomes while getting to travel the world.
Take a look at these 12 Steps to see if you have what it takes to become a professional travel blogger
But how do you start a travel blog? 
#1 Passion – You need to have a story
We started a travel blog because we had a passion for travel. You can't start a travel blog if you don't know what makes you special. Why should people come to you? What authority do you have and what can you offer them that someone else can't? What is your travel specialty and what makes you the expert?
Do you love travel so much you can't live without it? Then starting a travel blog may be the right thing for you!
Dave and I had a story. Travel literally saved our marriage.
Before we started travel blogging we worked in the film and TV business. We worked long hours for about 8 – 10 months a year and never saw each other. We drifted apart and lead separate lives. It was travel that brought us closer together and kept us together. We reconnected with each other through adventures. If we didn't take a 5 week trip to Thailand in the year 2000, we know we wouldn't be together today. It was the adventures we had during that trip that sparked a love for travel and reignited our spark for each other. It also got us very interested in adventure.
Little did we know then, that our niche would eventually be Adventure Travel Couple. But we never would have found that niche, or stood out from the crowd, if we didn't travel a lot first.
What we truly loved was travel. The blogging came second.
Travel had such a strong hold on us, we couldn't think of anything else. It consumed us. For years we explored new places and discovered our passion for adventure. Without knowing it, we were honing our skills as travel bloggers. We had become travel experts and didn't know it. We had been stock piling stories and expertise and when the time was right, we shared all our knowledge.
#2 You need to travel first before you can travel blog about it.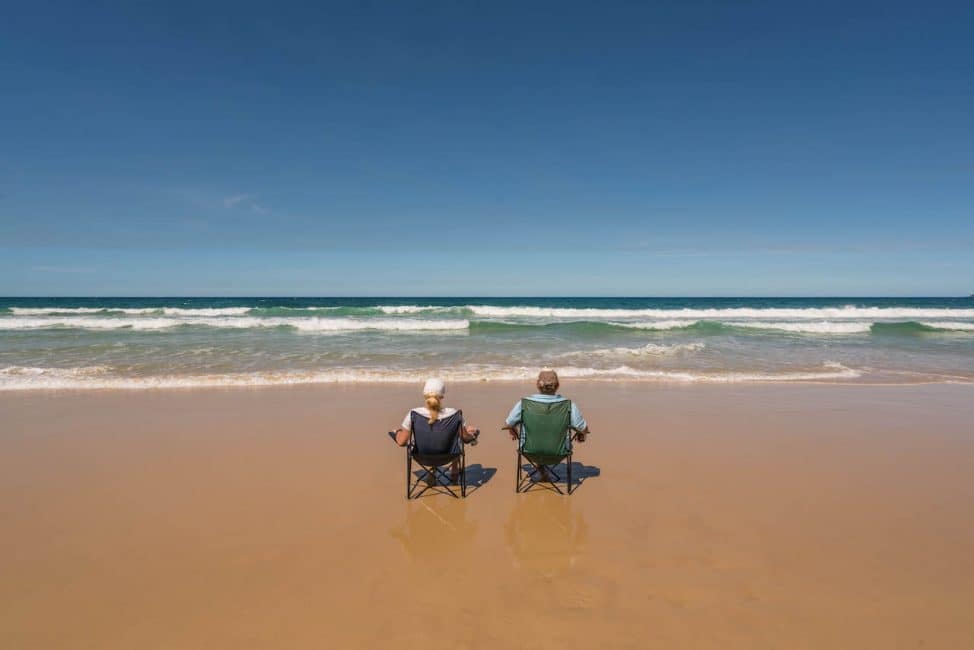 Because we had such a strong passion for travel and a strong identity of what we loved about travel, we created a travel blog that had a strong niche and message straight out of the gate.
Don't put the cart before the horse.
Before we started our travel blog, we had already travelled to 40 countries and taken part in countless adventures. Starting a travel blog finally gave us a voice to share our expertise with everyone. Too many people are putting the cart before the horse and starting a travel blog when they've never travelled, or doing it on their first trip abroad. There is no way they can learn what it is that makes travel special to them, or why anyone would even want to follow them. Take a few trips for yourself before you start blogging about it.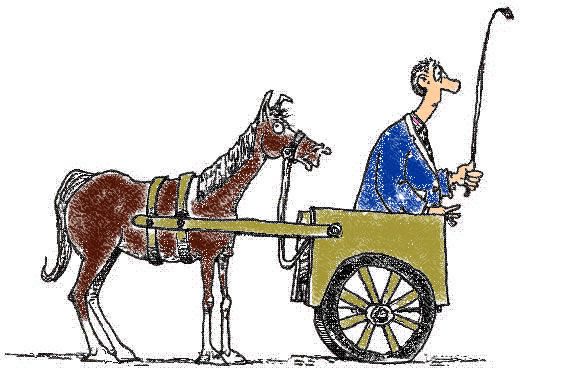 You'll never be able to truly understand what you can offer the world if you start writing, photographing, and sharing every minute on social media from your travels. You need to find your passion for travel. You need to discover what makes you special and what unique voice you can give your readers.
#3 You need a strong niche and a clear brand identity.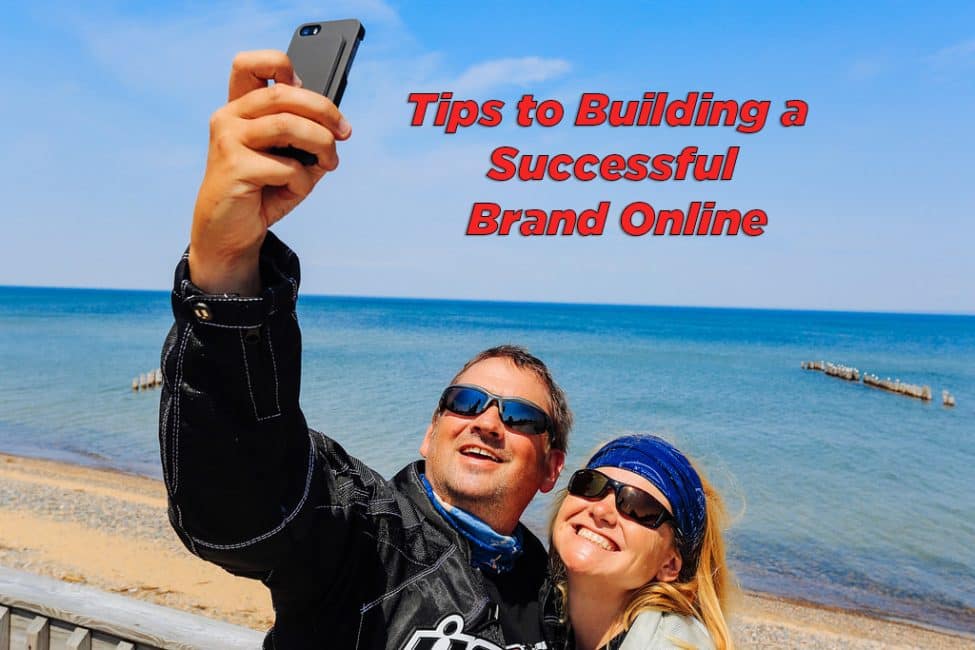 It was easy for us to create a niche for ThePlanetD. All we had to do was continue to do what we had already been doing. We knew we loved adventures, we loved pushing our limits, and we loved being together. We loved how travel brought us closer together. It was the experiences we shared that made us more interesting to each other and therefore, people found us interesting too.
Read: How to Build a Successful Brand Online
But how do you find your niche?
People always ask us how they can find their niche. We say it should be simple. It should be what made you fall in love with travel in the first place. Was it food, adventure, luxury, romance? The possibilities are endless. But most of all, it should be your personality.
"If you don't know what you love about travel, your travel blog will not succeed."
When starting your travel blog, we feel that it is important to know why you are traveling. Think about what you love about travel and why you feel the need to do it again and again. An escape gets old fast. Sitting on a beach gets old fast. Going to the pub gets old fast. What compels you to discover new places and meet new people? Once you zero in on your reasons, you'll be able to continue to write about it for years to come.
#4 Claim A Good Name.
Dave and I regret naming our travel blog ThePlanetD. We were going for a "Lonely Planet" type thing, and since our names start with a D we thought it was a good idea. We were lucky, we could have bombed because our name doesn't explain anything that we are about, but for some reason, we had success in spite of our name. Try to think of something that really shows off what your blog is all about. Make it easy to understand and short and sweet.
We used NameCheap to search for domain names. It will tell you if a domain name is taken or not. If it isn't, you can buy it for about $10 and it's yours.
Good Travel Blog Name Examples
Some great travel blog names that we love are Expert Vagabond, Wanderlust and Lipstick, The Blonde Abroad and The Professional Hobo. These are great names that capture the imagination. Think long and hard about your name.
Make sure the name is going to resonate years from now. Avoid words like "backpacking," (you may not want to backpack for the rest of your life) "budget"(you may decide that you are more of a luxury blogger), or even your "own name" (You may want to bring on writers). Choose something that will stick and have meaning even when you are older.
#5 Claim your social channels and be consistent.
Running a travel blog isn't only about writing a great article anymore. You need to be connected on social channels. Scoop up the name you chose on all your social channels and keep it consistent. We are ThePlanetD on Twitter, Facebook, Instagram, Pinterest, StumbleUpon, and SnapChat. Our YouTube channel was WeGoByeBye and it took us years to finally change the URL to ThePlanetD so that people could find us. I wish we changed our Youtube name the moment we started our blog. It is the channel that has taken us the longest to grow because for years, people couldn't find us by name. Having a consistent name will help people follow you everywhere.
The moment you have your name, claim it everywhere on social media.
#6 Host your Travel Blog.
When they first start their travel blog, many people make the mistake of not immediately going to a .com domain. The worst thing you can do is to keep your blog domain name as .blogger or .wordpress blog. Can you imagine if we were www.theplanetd.wordpress.com? Nobody would ever find us!
So, install your self hosted WordPress account through BlueHost, follow the prompts and get started. It's really simple to follow along.
We used BlueHost in the early days to host our website and we think it is the best bet for new bloggers to use. It's cheap, it's efficient, and it gets the job done. As your blog grows you can switch to more expensive hosts that are made to handle more traffic, but you won't need that for a couple of years. Save the cash and use BlueHost.
Professional Note: Use WordPress as your website content management system. It is what most professional bloggers use, because it's an easy platform to understand and it is very customizable. We have a complete custom theme made from scratch that is hosted on WordPress. You won't need to make a custom theme yet; you can use many of the free themes that WordPress offers once you have your site set up, or you can buy a professional theme for a very reasonable price.
#7 Be Prepared to Work Hard.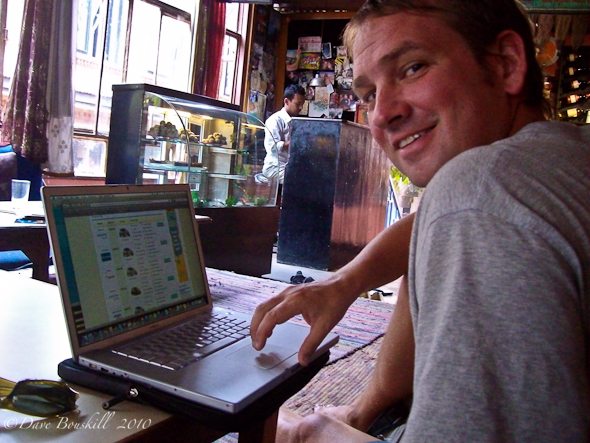 "Choose a job you love, and you will never have to work a day in your life." ~ Confucius
There is no doubt that being a travel blogger is hard work. You have to document everything. You need to take photographs of everything from the toilet in your bathroom to the food on your table. Sometimes you may simply want to enjoy a beautiful sunset. But when you are a travel blogger, you need to capture that sunset and share it on social media or take a time-lapse video of it going down. You are constantly thinking about the story and constantly creating images, graphs, and videos to help you tell that story.
Running a Travel Blog requires long hours.
Many people think that once they start a travel blog it's all fun and games. It's your job to make it look like it's all fun but the reality is, you are showing people what kind of fun they can have. You will be up at sunrise for the best photographs and the least crowds. You will spend your days doing activities that relate to your niche. Ours is mostly adventure or couple activities so we spend our days hiking, kayaking, climbing, diving, or paragliding. It can be anything really. But after your day is done, you don't get to go back to your room or sit by the pool. Your work is only half done.
#8 When the day is done, the work begins.
As I write this post, we are on a tour of Ireland. Everyone else has gone to bed after enjoying a pint or two of beer, but Dave and I are upstair working at our computers. I'm not complaining; we wouldn't have it any other way. We love the act of blogging as much as doing the adventures. We love going through our photos and videos, we love crafting the stories and we love interacting with our followers and readers. But it's not for everyone. The average person would rather have that extra pint of beer and sit with the crowd talking about the great day they had. That's normal on vacation. But as a travel blogger, you are not on vacation, you are working 24/7. Then again, as we said above, "if you choose a job you love, you'll never have to work a day in your life." We honestly feel that way. We are lucky to have this career. We chose this career and we love this career.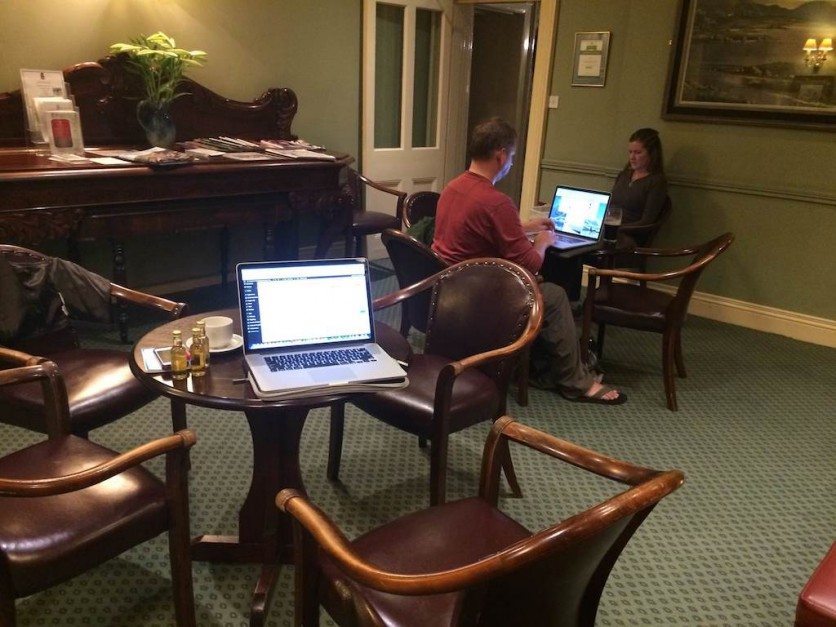 Dave and Kristin of Kristin Gill Media at work after everyone else retires for the night 
Find what you love and you'll never work a day in your life.
After working for over a decade at jobs we didn't love, we don't find it an inconvenience to run our travel blog daily and work hard at it. We've read articles about people complaining about blogging, and we think about the mornings when we had to wake up for a 4:30 am call time on a movie we didn't care about in the dead of winter, or the times when we were on our 16th hour of filming for a TV show with no end in sight. Travel blogging is easy compared to working for someone else's dream. We love it. Today, we spent our day on a black cab tour of Belfast and a visit to the Titanic museum. We enjoyed a Guinness with dinner, and now we are going through photographs and notes from the day. Being a travel blogger is the most spectacular job in the world.
#9 Take a course.
When we started our travel blog, there weren't courses or communities out there to show us how to do it. We read a lot of blogs and books on how to be a travel blogger, but now there are actual courses to help you out. We've written many posts here on ThePlanetD to help people start a travel blog, and we've given tons of advice about the business of travel blogging. There was a time when we considered writing an entire book about how to travel blog for a living, and we even considered mentoring and teaching people how to become travel bloggers, but we realized that this wasn't our passion. Dave and I love to travel and we love to take photographs, write, and shoot videos. So we have left the courses to the professionals. These guys love teaching and running courses.
Travel Blog Success is on sale from $447 to $397 right now. There's a 30 day money back Guarantee: Pay once and enjoy the community for life. 
We love  Travel Blog Success and their community. We know the owner/mentor Dave of Go Backpacking. They are truly the tops of the travel blogging profession and Dave runs one of the longest and most well established courses out there. We, and other veteran bloggers, are a part of his private Facebook group where people can post questions to the pros. He has monthly online lectures, and his course takes you through a step by step guide on how to be successful.
We have sought Dave's advice numerous times and value his opinion. If you want to start a travel blogging career, you could scour the Internet and even read articles on our blog, but if you are serious, we recommend signing up for their course.  We believe this is one course that will give would be travel bloggers the tools they need to succeed. Enroll in Travel Blog Success Now
#10 Hone your Skills.
Becoming a successful travel blogger doesn't happen overnight. You need to learn how to create great content. While these courses can help you with the basics and give you the tools to create a blog and learn some skills, it's practice that makes you great. Get outside and take photographs, and follow the best photographers and learn from them. Write as much as you can and have friends, family, and support groups critique your writing. Start making videos and learn the skills you need for Final Cut Pro X or Adobe Premier. Throwing up content won't make you successful, but putting out great content regularly will. Try to be the best at whatever you decide to focus on. If you are going to be a photographer, develop a style and focus on putting out only the best content you can. If you are going to write, learn from the best, strive to be the best, and work at your grammar, spelling, and storytelling.
Set a Schedule and Stick to it
See my review of the best landscape photography course ever. Or buy it here now. 
When we first started, we wrote every single day. We did this for years. Even though I don't post every single day anymore, I do write every single day. Dave worked on his photography by setting up a studio in the basement, volunteering, joining camera clubs, and going out to practice every spare moment he had. We both learned as much as we could about shooting and editing videos, and we continue to take courses and workshops regularly. If you want to stand out, you need to be great.
#11 Become a part of the community.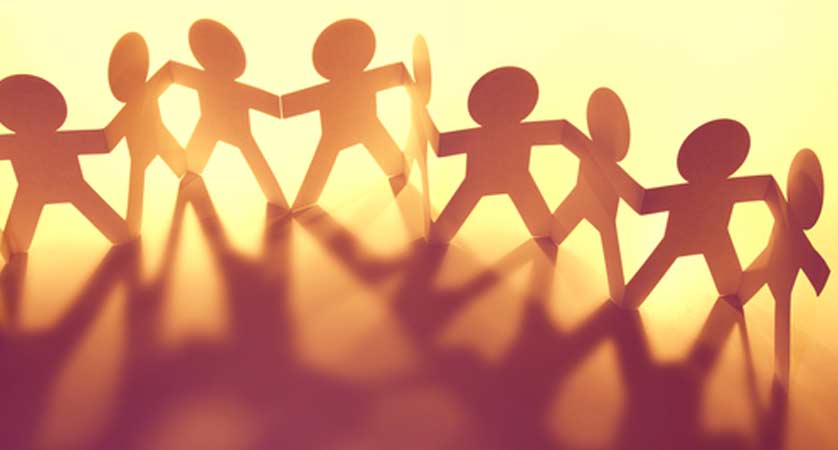 Once you start your travel blog, you need to reach out to other travel bloggers and get to know them. I'm not saying to cold call and email people, but start interacting with them on social media, attend conferences like the New York Times Travel Show, TBEX and other blogging networks, Look for Facebook groups to join and take part in Twitter chats like #TravelSkills, #TripItChat, and #TTOT. As you get to know people, ask if you can write a guest post for them. We have had many people write guest posts for our blog who have gone on to great success. You want to get your name out there.
So, are you ready to start a Travel Blog?
It won't happen overnight and it won't be easy. But if you truly love travel, writing, social media, and photography, with a lot of hard work, patience, and guidance, you could finally be living the life you want to. We won't lie, it's exhausting at times, it is stressful at times, and there are a lot of organizational skills needed to keep on top of things, but we would never change this life for anything. If you start a travel blog with passion, you too will find great success.
To learn more about travel blogging and how to start a travel blog on ThePlanetD, visit
How to Get Paid to Travel
How to Become a Professional Travel Blogger
Brand and Bloggers: Where do we Start?
Get your Travel Blog Noticed
8 Ways to Promote your Travel Blog
Travel Blogging as a Couple