We are so excited to have Melvin on Travel Dudes write a guest post for us on Twitter Tips. He was one of the first people we met on Twitter and he was already a huge influence. I remember when he first responded to one of our tweets and we were so thrilled to be recognized by him. We now are even more thrilled that he has become a good friend. He was kind enough to have us over to his beautiful home during the Mongol Rally where we were introduced to his family and reunited with his sister, our pal from our Princess Cruises trip to Alaska. 
He is a social media guru and we appreciate him sharing his wisdom with us and our readers. 
Twitter Tips for Travel Bloggers 
There are so many different ways how to use Twitter as a travel blogger.
There is one and also the most important tip I could give you:
Be yourself and have fun!
Now I could stop already with giving you any more tips! But don't be disappointed and just keep on reading…
There is no way that I could tell you how to use Twitter best. You have to find it out yourself by trial and error. But I will share my own experiences with you and hope they help you and give you some fresh thoughts.

For me there are three scenarios as a blogger on Twitter.
You have a good amount of followers. Let's say between 500 – 5,000
You have a huge amount of followers. That would be above 5,000 – 15,000
You have a massive amount of followers. Everything above 15,000
In all three scenarios we assume that you have mostly real followers, meaning real people who follow you. Let's call these followers "good" followers, as we assume that they like what you tweet.  The more followers you'll get, the harder it will be to have "good" followers.
My influence on Twitter is very high and whichever influencer list you'll trust, you should find Traveldudes listed there. So it seems that there is a way to have a "massive" amount of followers and still "good" followers
But let's start at the beginning.
You start using Twitter and already found out that it just works when you follow other people with similar interests like you.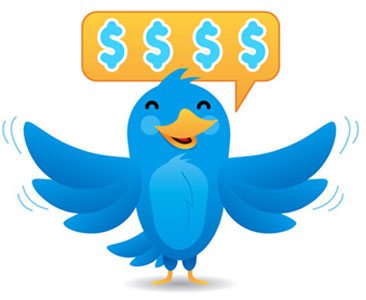 As a travel blogger your selfish aim should be to promote your own content. You need clicks on your site to earn money. You should aim for a high influencer rate to get better deals, which could be better prices for banners, invitations for blog trips or better deals for links. As all the search engines focus much more and more on social media, you should charge higher prices if you are active in social media. If you have a high influence in Twitter, Google+, Facebook or another social platform, the articles you promote will have a higher search engine ranking,  which is worth more money.
The same goes for the banner advertising or reviews of products. If for example an adventure company is interested to add a banner or a review on the Planet D's site, they can expect more clicks and reach better results for their branding, as readers will know that Dave and Deb stand behind the advertiser' product.
Let's get back to Twitter…
For a good influence score you have to find a good balance between chatting, having fun with other traveler, retweeting and sharing other blogger's posts, but also promoting your own content. Each single point is very important!
– Chat – When you chat, you show that you can interact with people and hopefully get along with others.
– Retweet – You help each other! That is social media! Another blogger is not your competitor, but your travel mate and you help him to promote his articles! You should of course only promote articles you also like and where you think would be of interest also for your followers.
– Promote Your Content – You have to make or at least wouldn't mind to make a living as a travel blogger. So it's very important that you promote your own content!
This is all you do in all three scenarios.
In scenario one with a few followers, you'll be able to chat more and have a fab time. You can start discussions and still be able to interact with everyone who tweets with you. But the more followers you'll get, the tougher this will get.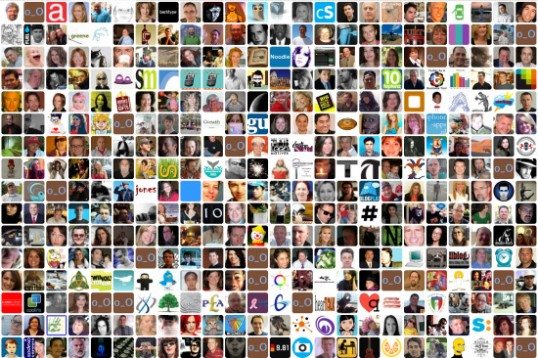 If you have thousands of followers, more will join your interesting discussion you are having and if you keep interacting with each single one, it's getting hard to stop. And you should stop! It is important that you also retweet other blogger's posts and you promote your own content. Both should be done!
So the more followers you'll have, the less chatty you should be. That is a bit sad, as these interactions are a lot of fun. But no worries! You can still keep the fun. You just need to join some of the Twitter events like #TTOT (Travel Talk on Twitter), #NUTS or #FriPhotos. If someone starts interacting with you, you should definitely reply to it! Just be a bit more careful starting yourself huge interactions. You'll find that out yourself easily.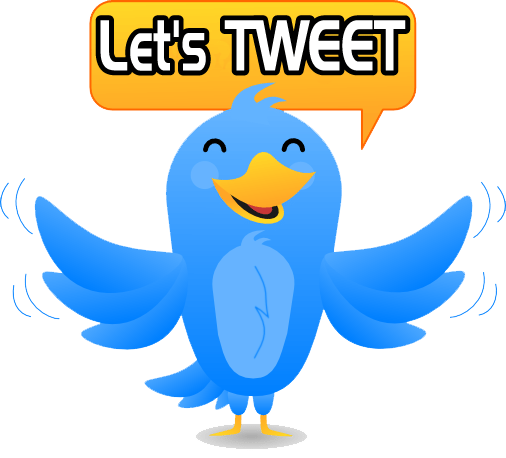 Twitter is fun… A lot of fun! But it's also business and your marketing platform. Your aim should be to get a lot of attention and to get seen by as many users as possible. Therefore you have to spend a lot of time on Twitter! But it's worth it. Companies pay huge amount of money to get similar results when using "old" ways for promoting their business.
As a travel blogger you might be traveling a lot. It's tough to be on the road and on Twitter the same time. You are traveling, because you want to explore a destination. So you shouldn't spend all your time in an internet cafe or in front of your laptop.
There are of course ways still to be present on Twitter without being online.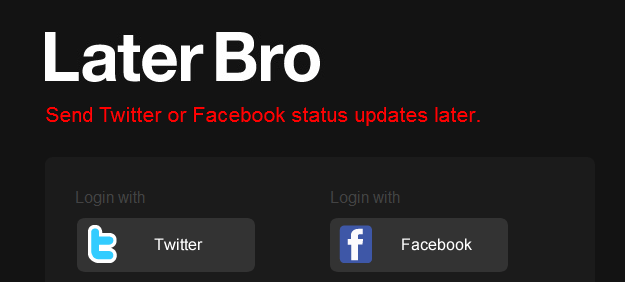 Quite a few bloggers use automated tweets via RSS feeds. You list another blogger's RSS link and whenever that blogger publishes a new post, you will tweet it automatically. I would only recommend to do this with bloggers you trust to publish great content all the time.
Another way is to schedule your tweets, but also the retweets. There is nothing bad about it, if you schedule days in advance your tweets. Your readers are interested in good quality tweets and appreciate these. Who cares when you have added the tweet in a list somewhere.  You are not a newspaper where it's important that your stories are always up to date. If you have a great story to tell, this one will be of interest in most cases also still after a few days, probably even weeks if not months and years.
There are different ways to find good travel tweets, which you can retweet.
Feel free to follow my lists on Twitter with great travel tweeters:
https://twitter.com/#!/list/traveldudes/travel
https://twitter.com/#!/list/traveldudes/travel-2
Every time I check my lists, I'm excited about the results the timeline gives me. I'm sure you'll like it as well. Feel free to follow Traveldudes as well.
Use StumbleUpon, add your hobbies and then use the stumble button. Follow people you like and maybe know from Twitter and have the same travel style like you. Take a look at ThePlanetD's or Traveldudes' stumbles.
But you could also use RSS feeds and readers. Whenever you find a new travel blogger you like or another travel website, use an RSS reader and add the site's link to it. At the moment a new post goes online, you'll find it out that way. Then you could see if you like it and if it's worth to share it with your followers.
It gets more and more popular to use smartphones worldwide. If you are abroad and stay a bit longer in one country, it should be worth at least to check how much it would cost to buy a sim card with an Internet flatrate. There will be several providers and invest a few minutes to find the best deal. Check online for reviews, ask your followers on Twitter, find forums or just ask people on the street, a cafe or at the place you are staying.
But most important of all tips is still be yourself and have fun!
Melvin loves to travel, to discover the world, to travel free & untroubled & still likes to be informed like an insider! These were the reasons why Melvin started Traveldudes.org. A homepage where travelers can exchange their passion and experiences. For Travelers, By Travelers! Follow Melvin on Twitter @Traveldudes
You Might Also Enjoy