It's surprising that an over-the-top colour fanatic like me would be drawn to black-and-white photography, but lately I can't get enough of it. I find that it brings out details and textures that otherwise get lost in the cacophony of colour and lets me see things that weren't apparent at first glance.
Los Angeles is most definitely a colourful destination, but there is much to be gained from taking a second look at it in monochrome. This black-and-white photo essay depicts scenes from various neighbourhoods in and around La-La-Land.
Los Angeles Photos in Black and White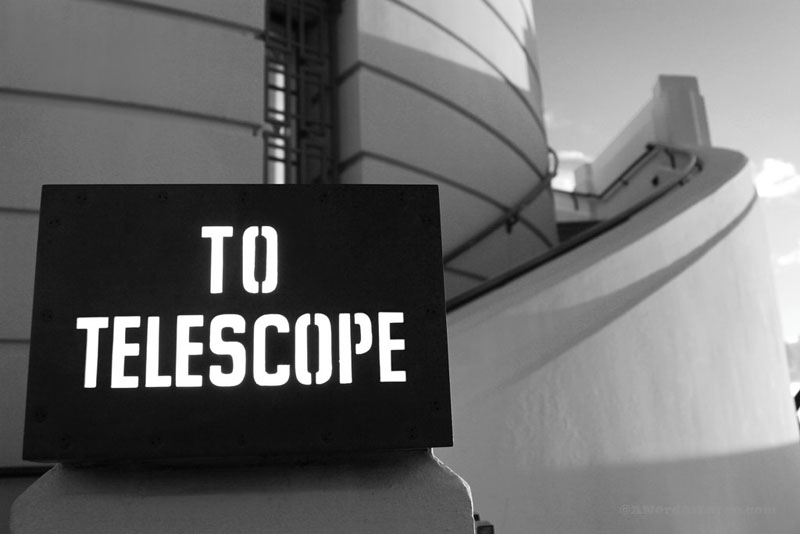 Watching the sun set over Los Angeles from Griffith Park observatory is a highlight of any visit, while its art deco architecture is lovely anytime.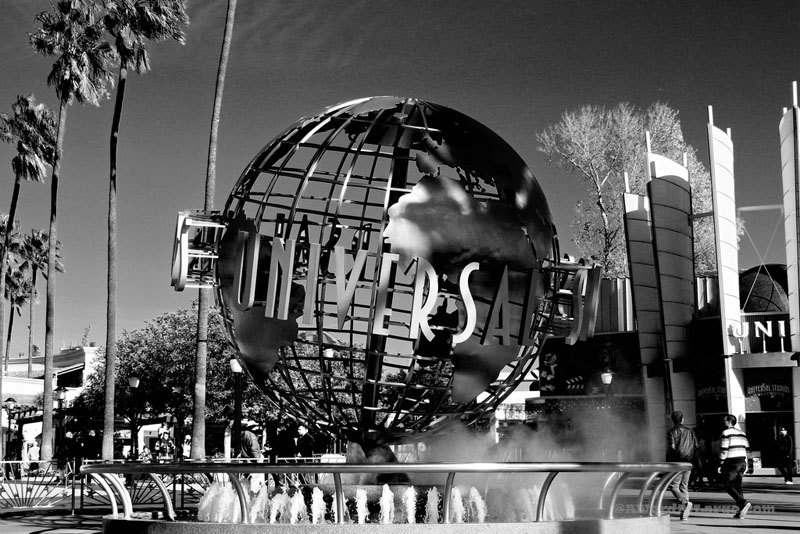 Fluttering palm trees cast furtive shadows while the fountain's mist obscures the iconic spinning globe that signals you have arrived at Universal Studios.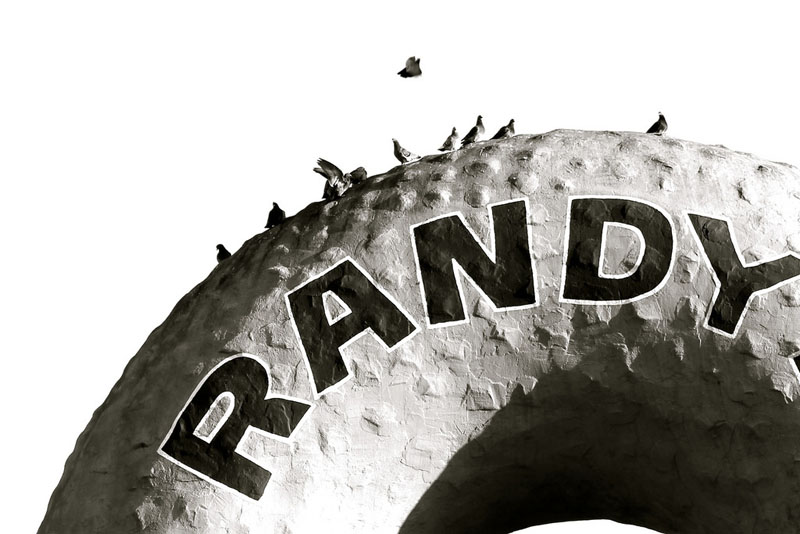 The giant donut atop Randy's Donuts has appeared on the silver screen many times, making this local Inglewood landmark world famous. Birds love it too, apparently.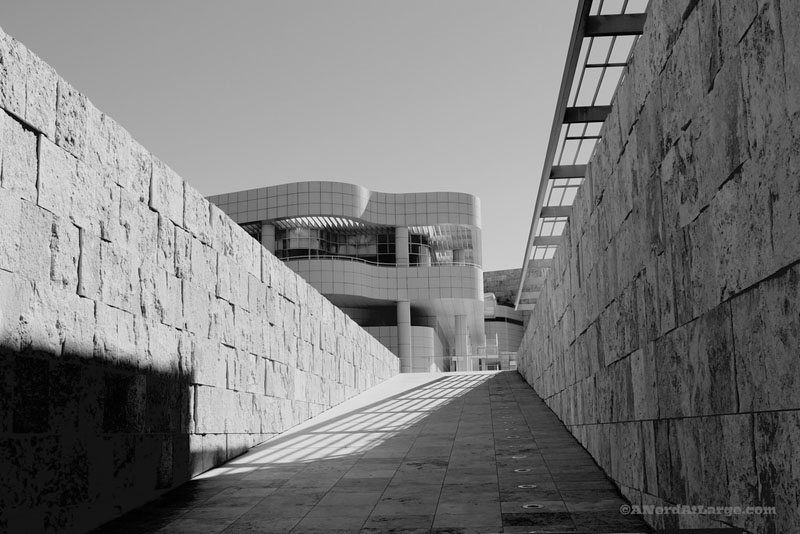 The entrance to the Getty Center draws you in to a magnificent world of art and culture. Don't let the stonework and sleek architecture fool you — a verdant garden awaits just beyond.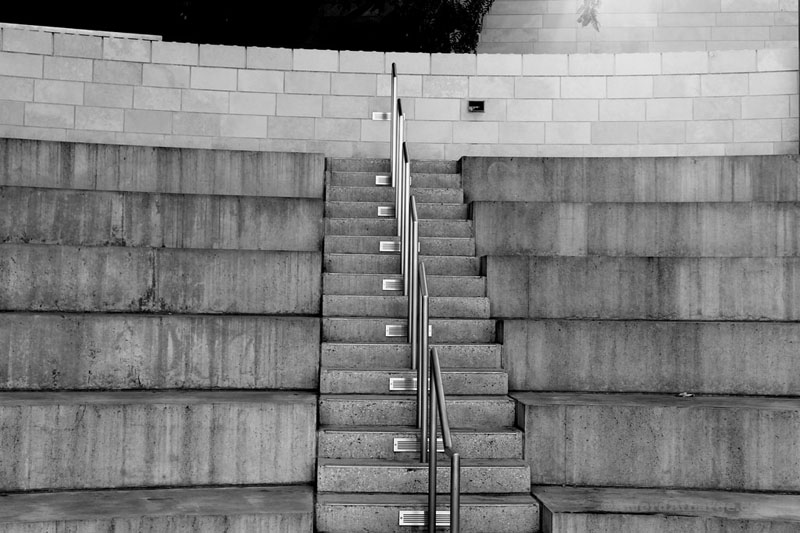 Disney Concert Hall is known for its curvaceous gleaming metal exterior, making these stairs — hidden inside the folds of metal — a vivid contrast to their surroundings.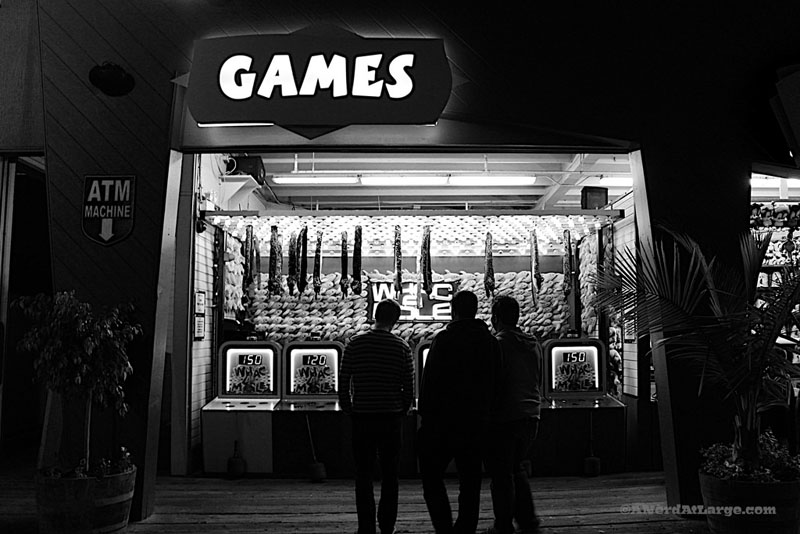 These lads appear to be evaluating their robot-rodent-bashing potential at Santa Monica Pier.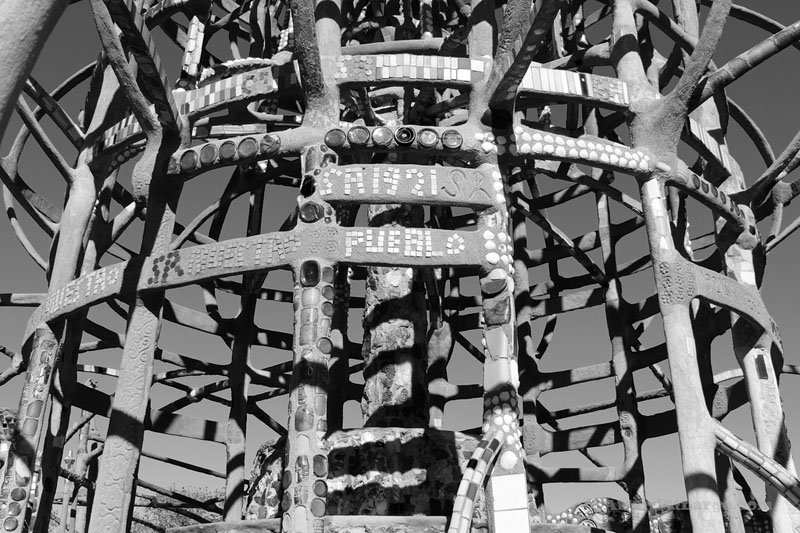 Watts Towers can be a visual overload with its 17 structures festooned with colourful mosaics, but when viewed in black-and-white some of the more subtle aspects of Simon Rodia's handiwork stand out.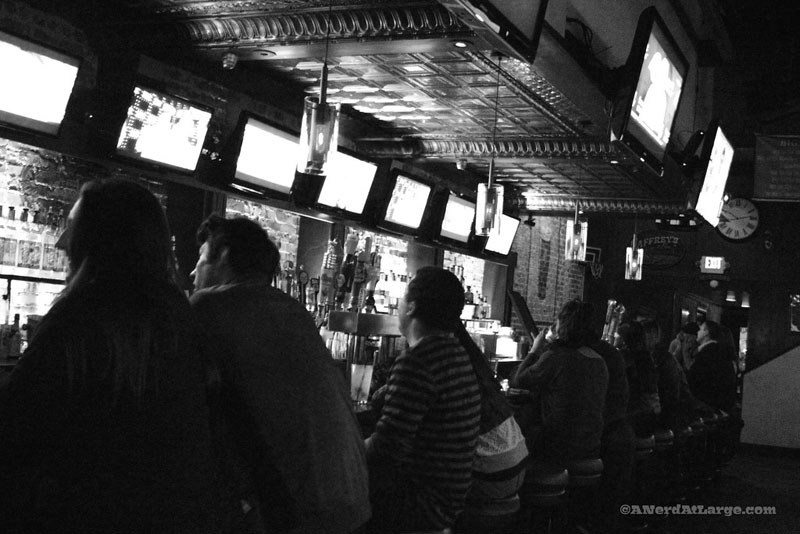 All the other patrons at this Irish pub in Hermosa Beach were entranced by basketball while we shot the breeze about travel.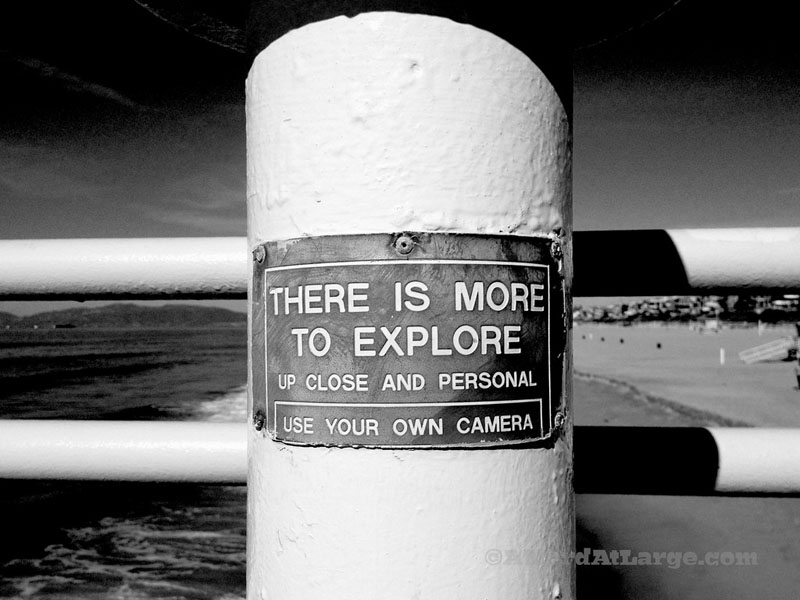 I have a nerdy penchant for tracking down historic markers so I crouched down to read this small plaque affixed to the neck of one of those telescopic viewer thingies and discovered this profound motto. Don't mind if I do!
Would you like to write for ThePlanetD? Check out our writing guidelines and share your inspiring story, beautiful photography or exciting adventure from around the world.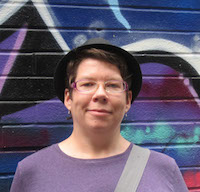 Steph Spencer is a freelance writer from Canada who is a recent escapee from the travel industry, which held her captive for over 14 years. An incurable smart aleck, notorious purple fanatic, hat person, and ukulele player of questionable abilities, she explores the nerdy side of travel on her geektastic blog, A Nerd At Large.
Steph also dispenses random quirkiness and fun facts on various forms of social media:
Twitter
Facebook
Instagram
Pinterest
Flickr
---
Read More
Where to Stay in San Francisco – A Guide To The Best Neighborhoods and Accommodation
72 Hours in San Francisco – A Local's Guide to the City
Top 10 Best Places to Camp in California
The Ultimate San Francisco Photography Guide
SaveSave
SaveSave
SaveSave