Let's face it, there are a lot of major London airports. The city is served by six international airports, five of which are considered major ones. This guide breaks down how to get from each London Airport to city centre.
The entire airport system is among the world's busiest and most complex airport systems. Together, these London airports serve dozens of domestic and hundreds of international flights, which means getting to London from the airport can be difficult to understand immediately.
However, there are several ways to get to the city from all the major airports in London, UK.
How to Get to London From Heathrow Airport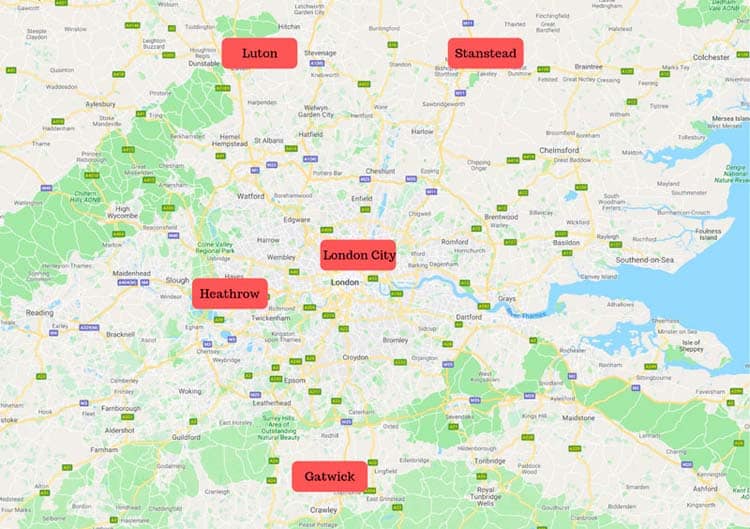 Heathrow Airport is London's main airport and thus the busiest. It serves half of the passengers to and from the city. It's 16 miles to the west of the center of London, but there are several methods of transportation available to get from Heathrow to London.
Pick up The London Pass + Oyster Travelcard Before you Visit London. This will give you unlimited travel on all public transport. Plus, You can have it sent to you beforehand so you and use it to get from Heathrow to London. A great value.
If you don't get the London Pass you can buy a ticket in cash, it'll cost 6 GBP, but it's better to get at least a Visitor Oyster Card. Those can be found at most newsstands and ticket stations, and a ticket will cost you 5.10 GBP on-peak hours, and 3.10 GBP on off-peak hours. You can also use a contactless card as a cheaper variant.
Visiting London? You will also want to check out these guides:
1. Underground (The Tube)
The Tube is the London underground train system or metro. The line that runs through Heathrow is called the Piccadilly Line. It has three stations within the airport, and it services every major terminal.
It's easy to transfer to any other line, and you can reach any part of London without any difficulty. On Fridays and Saturdays, there is constant service from terminal 1, 2, 3, and 5.
Journey times will be approximately 50 minutes to reach Central London.
2. Bus
Since the Tube doesn't operate on weeknights, you'll need to get a bus if you arrive late. There is a night bus that runs from Heathrow to Trafalgar Square. This is called the N9 line, and it runs from both Terminal 5 and Heathrow Central Bus Station, which are Terminals 2 and 3.
The bus line starts running from 11:35 PM, and there are several buses running through the night. The ticket cannot be bought with cash, so you need either an Oyster Card or a contactless card. One ride lasts about an hour.
The Bus is the cheapest option in Heathrow by far because it costs 1.5 GBP.
3. Coach
Although the coach is the same thing as a bus, it's distinguished by being a more comfortable class of bus. Unlike a typical bus, which is an intercity type of vehicle, the coach is designed to be run within a city.
Coaches are located in the same spot as buses, and there are two operators from the station – National Express and Megabus. These lines start at 4:15 AM and operate till around 10:00 PM.
The tickets cost at least 6 GBP, depending on the line, season, and hours. Booking early is recommended. The time to reach Central London takes at least 45 minutes.
4. Train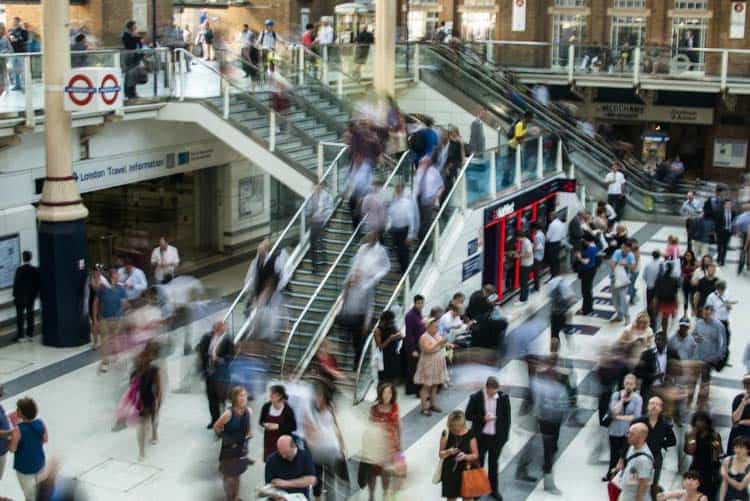 There are two main train services that run from Heathrow Airport. These are Heathrow Express and Transport for London Rail.
Where are the train stations in Heathrow?
The Central Train Station is from Terminal 1 through 3, while Heathrow Express also has stops on Terminal 4 and 5.
Heathrow Express – Heathrow Express is the fastest and safest way to reach the city. It takes 15 minutes to reach Central London, and there are trains every 15 minutes from 5:00 AM to just before midnight.
TFL Rail – The TFL Rail is slightly slower as it has several more stops along the way and it takes around 25 minutes. Prices for tickets are generally 22 and 25 GBP for Heathrow Express for on-season and off-season respectively.
Grab your tickets early to avoid the hassle when you land. – However, if you book early it can be as cheap as 5.50 GBP. The TFL Rail is 10 GBP. Oyster Cards or contactless cards are recommended, although not essential, in each case.
5. Taxi
There are two types of taxi services in Heathrow. One is the certified black taxi cars, while the other is a standard cab. Uber is a valuable secondary type of transport, but you can also book ahead of time for a fixed price, which usually is around 40-45 GBP.
The advantage of taking either is that you'll get directly to your destination, but the fare usually starts at 45 GBP and goes up depending on your destination.
The ride to most parts of London will last from 45-90 minutes. If you haven't booked ahead of time, make sure to do it only on official taxi stands for black taxi cars, or on an official airport desk for a reputable cab company. Don't accept soliciting drivers.
6. Car Rental
If you are looking to rent a car for your time in the U.K, you will be able to find a desk for all the major providers in your terminal.
Note: The desk may be in the terminal but the car is usually off-site and you can access it from the free shuttles offered. Remember to keep this in mind when timing on when to arrive at the airport for your departure.
We like to check Rentalcars.com for the best prices from all the providers.
London Airport Transfer
Getting from Heathrow to London is style is easy. Just book a private airport transfer. They start at $92 USD for up to 3 people one way.
How to Get to London from Gatwick Airport
Gatwick is the second busiest airport, and it's located 30 miles south of London. While it is not connected to the Tube, there are several available options.
1. Train
Traveling via train is arguably the quickest option from Gatwick. There is one major train station on Gatwick where several routes are available to Central London.
Gatwick Express is the most popular one. A ticket costs 19.90 GBP in cash in person, the ride lasts for 30 minutes, and there are trains every 15 minutes from 5 AM to 12:30 AM.
You can also use Oyster cards, contactless cards, and even book online for cheaper tickets, and these options are available for each train operator.
Thameslink costs 8.10 GBP for a ticket, and the other operators are around that price. Rides can vary from 30-60 minutes, depending on route and operator.
2. Coach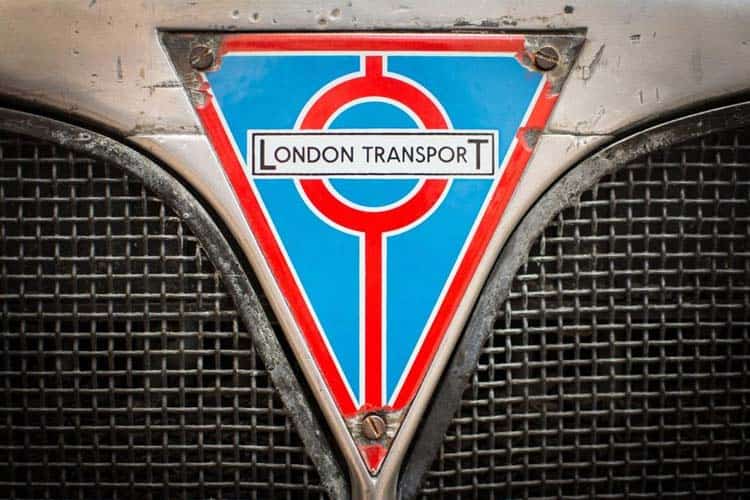 There are several coach options for traveling from Gatwick to London, but the most popular are National Express and easyBus. They operate from both the south and the north terminals, and you can find buses throughout the entire day and night.
EasyBus tickets cost 2 GBP one way, and National Express tickets start from 6 GBP. It takes around 90 minutes to reach Victoria Station. Book your Coach ticket before you arrive!
3. Taxi
While the London Black Taxi Service is unavailable at Gatwick, you can still find cabs at taxi kiosks at both terminals of the airport.
Uber is also available as an option. A ride costs about 60 GBP to Central London, and it will take you about 60-90 minutes.
4. Rental Car
Rental cars are available at Gatwick Airport. Make sure to check Rentalcars.com for the best prices. It's what we use!
London Stansted Airport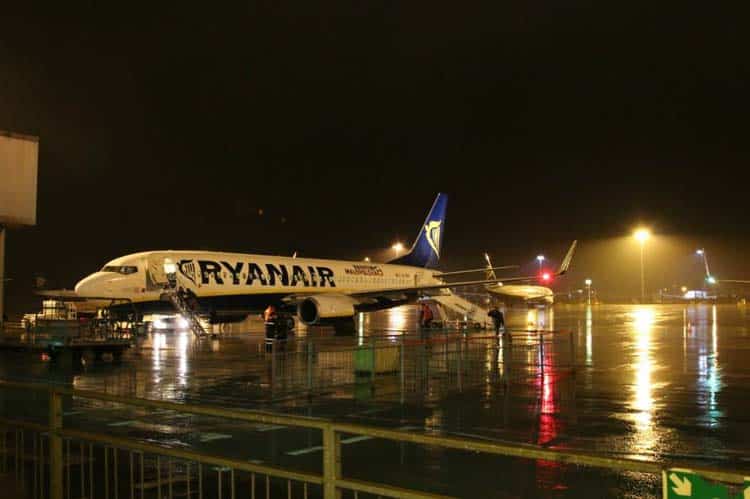 Stansted is London's third biggest airport, and it mostly services low-cost carriers from Europe. It's located 40 miles north of the city.
1. Train
Stansted Airport has two main train lines that run to London. Stansted Express is the quicker one. It's a high-speed train that takes 45 minutes to reach London Liverpool Street.
There are trains every 15 minutes from 4:10 AM to 11:25 PM. A ticket usually costs 18.10 GBP, and it can't be bought with an Oyster Card, but if you book in advance, it can be as low as 7 GBP.
Greater Anglia is another option that runs through Tottenham Hale where you can catch a train to Stratford.
2. Coach
Stansted Airport has three major coach operators, each of which has lines 24/7.
National Express has tickets starting from 6 GBP,
easyBus starts at 2 GBP when booked in advance
Terravision's tickets start from 9 GBP.
Depending on the time of day and route, a ride can take from 50-90 minutes. Book your Stanstead Coach before you arrive to avoid the hassle and save some time!
3. Taxi
Stansted Airport doesn't have taxi ranks, so you can book a car through either a booking service or via the taxi Kiosk in the terminal.
Prices are fixed but they vary on location. They're usually in the range of 70-100 GBP, and will take about an hour to reach Central London.
London Luton Airport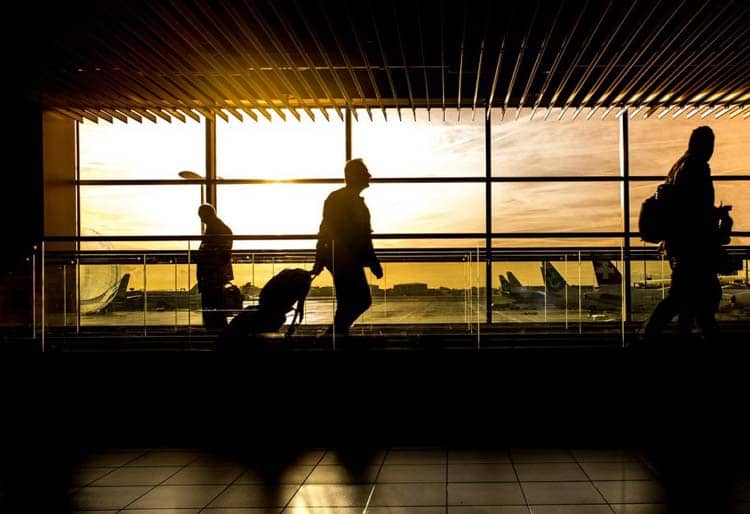 Luton is popular with low-cost carriers, and it's situated 29 miles northwest of the city.
1. Train
There are two operators in Luton Airport that connect to Central London – East Midland Trains and Thameslink. These trains are connected to St. Pancras International Station, and there are constant trains, with the exception from 1:00 AM to 3:00 AM.
Luton is not part of the Oyster Zone, so you have to purchase the ticket at full price, which starts at 13 GBP. It takes around 30 minutes to reach St. Pancras.
2. Coach
Three operators connect London to Luton Airport. These are easyBus, which has tickets that start at 2 GBP, National Express with tickets that start at 6 GBP, and Green Line, that has tickets that start at 11 GBP.
The Green Line is generally the slowest of the three and the lines aren't direct, but a ride usually takes around 60-90 minutes. Grab your Luton Coach Ticket here
3. Taxi
There is no direct taxi service from Luton Airport, but you can pre-book vehicles with private companies. These usually cost around 100 GBP and will take about an hour to reach Central London.
London City Airport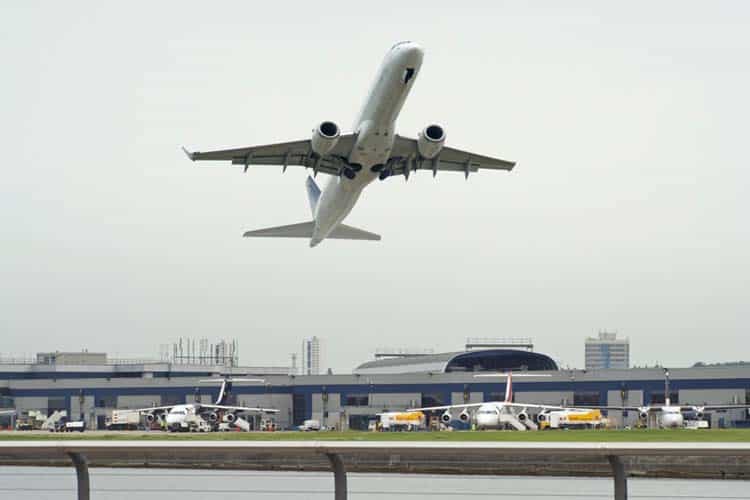 City Airport is located within London and it's close to the docklands. It usually services only smaller aircraft but it's quite popular with business travelers, too.
This also services a decent number of UK and European flights, and it's easy to get to the center of London.
Included in your London Pass + Oyster Card – If you are flying into the London City Airport and want to see the sights then grab the London Pass +Oyster Card and the cost of transportation to this airport is included. Plus you get front of the line access and admission to a ton of attractions.
1. Docklands Light Railway
This is an automated metro system which connects travelers to both the Tube and the rail system. It's the easiest way to reach London. Its services run from 5:30 AM to midnight.
A ticket costs 3.30 GBP with either an Oyster or contactless card. A ride will last from 15 minutes to an hour depending on the destination.
2. Bus
The bus might be the cheapest option from City Airport but it's also the least convenient. That's because it's not directly connected to Central London, which means you'll have to change buses later on.
A ticket can only be bought by either an Oyster or a contactless card and it costs 1.50 GBP. There is no certain time to get to the center as it entirely depends on the time of day, traffic, or other circumstances.
3. Taxi
City Airport has black taxi cars and minicabs. It roughly costs 35-45 GBP to reach the center of the city.
The time it takes to reach Central London usually takes 20-40 minutes, but it may depend on the day. Consider pre-booking a vehicle for a cheaper and quicker alternative.
Southend Airport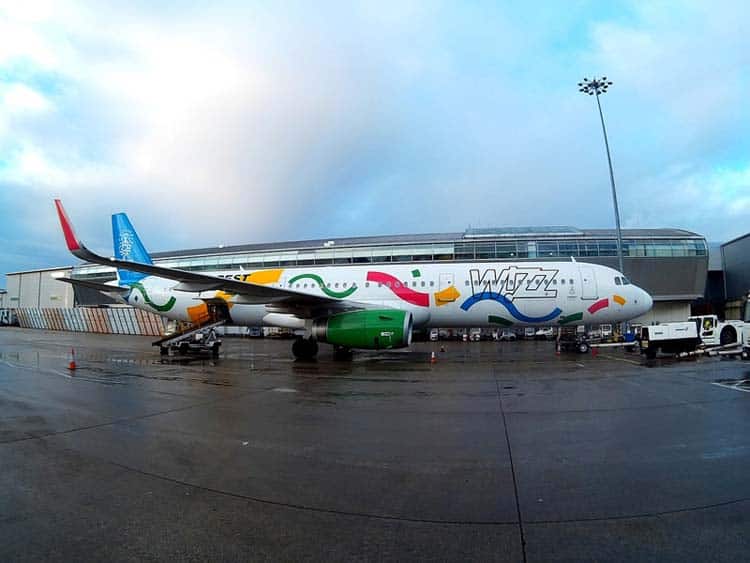 Southend is not considered a major airport, but it still directly services the city from which the airport is 40 miles away.
Most of the flights are from other European countries. Even though it's undergoing expansions, it's still smaller than the other major airports, which is why it has the fewest available transport options.
1. Train
Greater Anglia operates up to eight trains that connect this airport to London Liverpool Station.
The trains run from 4:00 AM to 11:00 PM, and prices for tickets start at 12.10 GBP. It usually takes 55 minutes to reach Liverpool Station.
2. Taxi
There are no black taxi cars in Southend, so you have to book either a private vehicle or a minicab. It usually costs around 100 GBP to reach Central London, and it can take one to two hours to reach the center of the city.
Taxi is almost always the more expensive option but it can be booked ahead of time, which can reduce the cost significantly.
What is the cheapest way to get to London from the airport?
The Bus is the cheapest option to get to London from Heathrow. See details here.
Which London airport is closest to the city?
London City Airport is the closest to London but usually serves only smaller aircraft. Heathrow is the closest choice for international flights.
What is the fastest way to get to London from the airport?
Heathrow Express is the fastest and safest way to reach London from Heathrow Airport.
Traveling via train is arguably the quickest option from Gatwick.
And those are the best ways to get into London from all London airports. I hope that this takes a little of the confusion out of things when you arrive at any of these airports.
For more London travel information to help your London itinerary, check out these links below.
If you are planning a trip to England, make sure to check out our UK Travel Guide
Enjoy this article? Save to Pinterest for Future Travel Planning.