The magnificent Petra and The Blue Mosque of Amman, The Arabian Desert and Wadi Rum, the stomping grounds of Lawrence of Arabia himself, T.E. Lawrence. The mysterious Dead Sea and Red Sea Coast.
These are just some of the images that spring to mind when envisioning the Kingdom of Jordan.
Go Jordan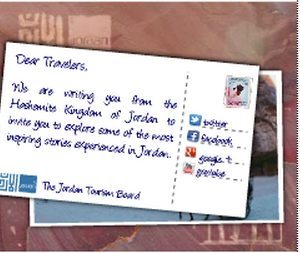 We were invited to sample some of the highlights of Jordan earlier this year and with the 200th anniversary of the Swiss Explorer Ludwig Burckhardt's Discovery of Petra who introduced it to the Western world, there is no time like the present to see this ancient wonder.
But there is so much more to see and do in Jordan than simply visiting the ancient Nabataean city.
We took part in some amazing adventures from Canyoning in Wadi Mujib to Hiking through the Dana River biosphere reserve. We floated in the Dead Sea and quietly meditated under the stars at the Feynan Eco Lodge where we slept by candlelight.
Jordan has something for everyone.
We are thrilled to feature Jordan as our destination of the month to allow you to learn more about the Kingdom of not only through our past articles but through the eyes of our fellow travelers.
We sampled everything to give you the information you need to choose which activity you'll take part in when visiting Jordan yourself. Just click on their links below to be taken to their home page where you will find their Featured Destination posts on this Jewel of the Middle East.
To help you plan your trip to Jordan you can read posts from some of the most respected travel personalities in the industry as they share their experiences with the world.
You Might Also Enjoy