It's a question we get regularly. How do you manage to keep up with all the travel blogging and social media when you are traveling?
It can be a daunting task keeping up with social media, pushing out quality content and editing photos and videos while traveling. But it can be done. We've been on the road since 2009 and have developed a system that helps us stay up to date and relevant. If you stop posting, people will forget about you, and  your travel blog will eventually fizzle out.
On the flip side, if you spend all your time glued to your computer you won't be able to enjoy the experience and find authentic and organic stories. So to help you organize your time better, we wanted to give you our strategy for managing our travel blog business while traveling.
9 Strategies to Manage Your Travel Blog While Traveling
1. Write content ahead of time.
Before we leave on any trip, we set aside a couple of days to write posts and edit photos so that we have a backlog of articles to post. We have a schedule of content that we like to follow so it is quite easy for us to come up with content. We'll draw from past travels, put together some photos stories, advice pieces and tips articles and that will keep fresh content going out on the blog while we compile stories during the first couple weeks of our travels.
It's a nice feeling to know that you don't have to rush into writing articles and posting photos on your travel blogs from your current travels. Instead you can take your time to get into the groove, do your research and find interesting stories before you have to write about it. Putting pressure on yourself makes travel stressful and travel should be fun.
2. Scheduling is your friend
Last year we were in transit or traveling over 250 days. And out of those 250+ days, we were busy doing activities, excursions or adventures. When we were traveling last year, nearly every day had an agenda. And yet we managed to put posts out regularly, keep up to date on social media, and edit videos over 30 videos. That is because we follow a schedule.
We like to be ahead of the game and write our posts with a two-week window. We pre-write posts from our previous travels to go up while we're on our current set of travels. That way we aren't scrambling to put out content every night while on the road and instead we can take the time to enjoy our trip. There's nothing worse than being stressed all day because we need to get a post out tomorrow and we haven't even started.
With a two week buffer for articles, we can take our time to craft the story we want at our own pace. When the trip is over, we then take the downtime to write another two weeks of articles. If we are going through a long stretch of travels and we don't have any downtime for a month or so, we can write a post or two every few days and still stay ahead of the game because we gave ourselves that two-week buffer.
We do the same thing for all social media. We curate content ahead of time and schedule previous and upcoming articles to go out on social media for two weeks. We also schedule other people's content and posts so that there isn't any downtime. That way if we don't have Internet or phone data immediately at our destination, it doesn't matter too much because our content is never offline.
When we do get Internet we then make sure to interact, share and post in real time. It works out to be a blend of scheduled content and real-time content. But we are no longer stressing about having our faces glued to our phones to push out information. All interaction and conversations are real but shared posts and content are scheduled ahead of time.
We preschedule, Facebook and Twitter. We stopped using Schedugram for Instagram after we learned that accounts were being penalized by prescheduling. So Instagram goes up every day in real time.
Read: How to Be A Successful Travel Blogger, 12 Steps to Financial Freedom
3. Decide how often you want to post
It's important to decide how often you want to post and stick to that schedule. People will come back more often if they know what to expect. If you post a couple of articles one week and then don't revisit the blog again for two or three weeks people will forget about you. You are better off to post once a week consistently than to put out three or four posts one week and then nothing the next. So decide what you can handle and stick to that schedule. Soon people will know what to expect from you and will keep coming back to your blog each week to see what's up.
4. Take Notes
I used to be a huge journal writer, but now I use my phone a lot. I'll speak into my phone, record ideas and write notes on it. The more information I have, the easier it is for me to transport myself back to the moment and write about the experience. When I first started travel blogging full time, I became lazy at taking notes and just wrote from memory.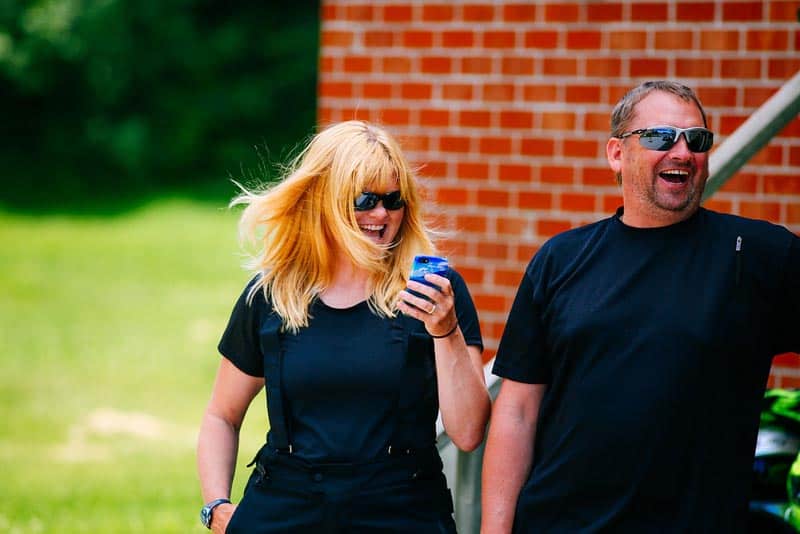 I quickly learned that I missed writing about a lot of the personal feelings and anecdotes, plus I wasted a lot of time searching for facts when I could have taken notes in the moment. I'm a big advocate of taking notes and reading them when you sit down to write. It doesn't matter if you use a journal, scribble on paper or use your smartphone, just take notes. I simply use my phone because I like carrying the least amount of gear possible.
I do make sure to tell people when on a tour that I'm taking notes so that they don't think I'm ignoring them and chatting with friends.
5. Set Aside Time to Organize, prepare and write drafts
We don't spend every night shut up in our hotel rooms, but we do set aside a few nights a week to work. When traveling, you don't have to be out every night at the bar. Instead, turn in early to catch up on work. Sort through your notes, think about articles titles and story ideas, and edit photos and video. When we keep on top of organization, the blog posts are much easier to draft.
With photo and video content already downloaded and organized we can have the tools we need at our fingertips to format posts quickly and easily. And with notes organized and thoughts processed, the blog posts flow out of my brain quickly and easily.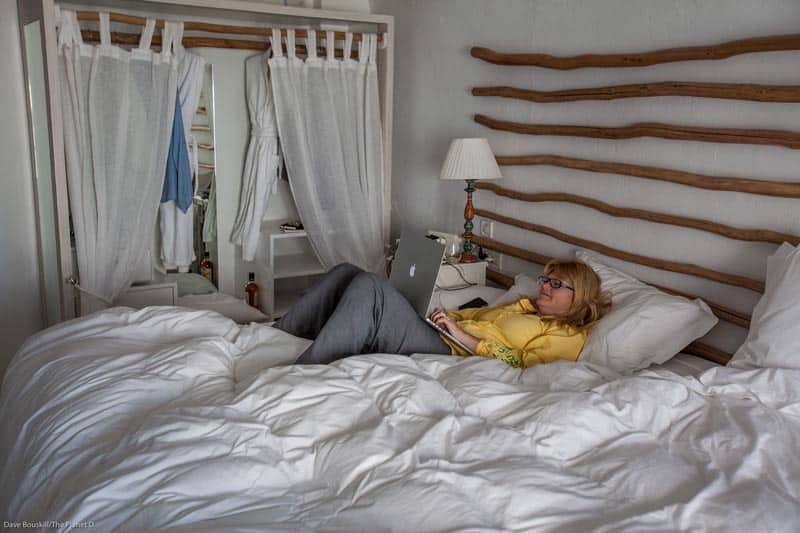 After that we write draft posts and then we can have a bunch of drafts in the works that we can refine and edit. When it comes time to really sit down and take a few days to put up more articles, the posts are half written and makes editing and publishing much easier. We find that a good post takes a few passes. This way of working allows us the time to really give the post the time it needs to develop, but still get it out in a timely fashion.
6. Use a portable hotspot
Our travels have changed completely by using portable hotspots. We like using these much better than just having data on our cell phones. This way we never have to worry about our hotel having Internet and we can get work done on trains and buses.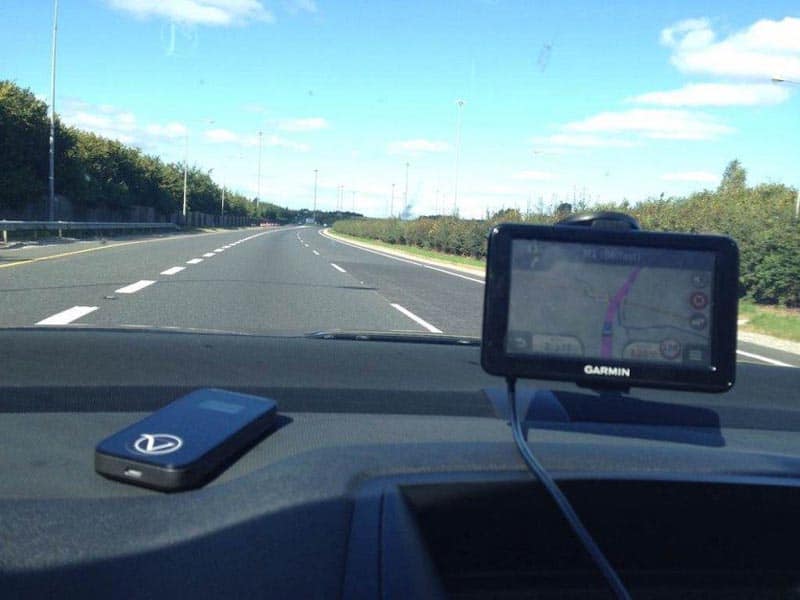 By having the Internet at our fingertips at all times and being able to work from our laptops rather than just from or phones, we can be far more productive and get work done quicker. In Europe we prefer the Vivente Connect Hotspot
7. Consistent social media
We don't post articles on ThePlanetD in real time, but we do share our travels in real time on social media. This keeps our followers up to date and keeps our brand at the top of their mind. It's just as important to keep consistent social media postings as it is blog posts. We learned the hard way that if you stop posting on social media, you will fall off everyone's radar.
That's why we keep regular tweets, Facebook updates and Instagram shares going out regularly to our followers. That way we are at the top of their mind and when we do share our articles, they get noticed and read. Don't just post on social media when you have content to share, post photos and updates from your travels and share other people's articles and content as well.
8. Guest contributors.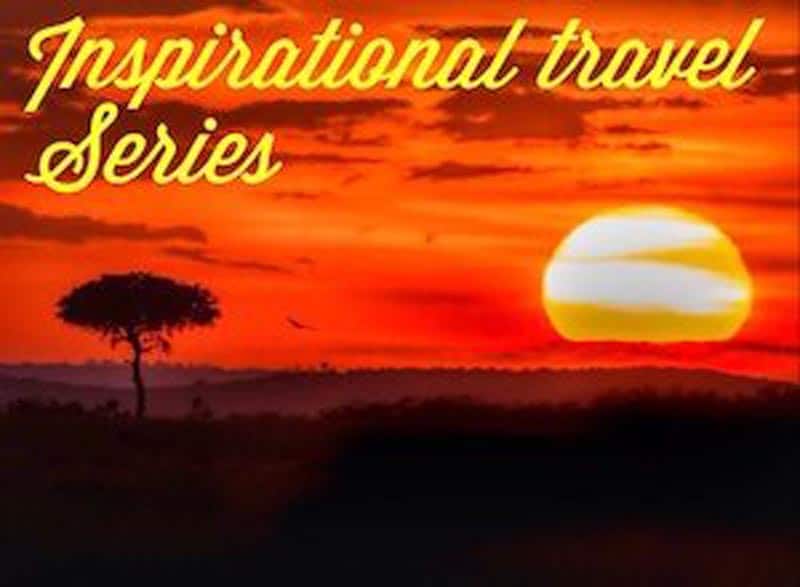 Sometimes our travels have become so crazy that we just can't catch up on blogging and writing articles. That is where guest posts have come in handy for us. We have an ongoing series where we collect inspirational stories. When we went to both Antarctica and Greenland, we were off the grid for two weeks each. Both trips came after some very intense travels so we didn't have the time to schedule posts and articles.
During both these trips, we ended up having a week of inspiration from our fellow travel writers. The series went over really well and the writers of the posts help promote the piece. Our traffic didn't drop a bit and we had other people helping us promote our posts on social media.
9. Hire Someone to help you out
For two years we had a social media assistant curate and schedule content for us. She scheduled out our posts, photos of the day, quotes and articles and we didn't have to worry about that. There is nothing wrong with having someone help you out. It's important though to be the person talking online.
She put out content for us, but never spoke on our behalf.
When you were talking to ThePlanetD on twitter, you were talking to Dave and Deb. We're now back to scheduling all our own posts, but that is because we feel that we have the time and the means to do so. If it becomes too much, we'll be getting someone again to help us with scheduling our content through Facebook and Twitter.
Every little bit helps if you are busy. However, we do have other people helping us. We have someone optimizing our Pinterest, designing our website, and another person putting together our destinations page content. We're currently testing the waters and having someone edit our videos. (they should be coming soon) and we even have people travel on our behalf if we can't make a trip. They write the content for us on ThePlanetD and the destination still gets the benefit of being promoted here. The hardest part of being an entrepreneur is learning to delegate. Luckily Dave had a lot of experience managing people in the film business, so he took that expertise to the travel blog and we are quite good at delegating and taking the workload off of ourselves.
Do you have a time saving and management tips to run your travel blog during a hectic travel schedule? We'd love to hear. 
You Might Also Enjoy