Going to Bali has been on my bucket list for quite a while now. I've seen many pictures of the beaches and the beautiful island life and now it was finally my turn to experience it for myself.
The first mistake I made, was to book myself into a hotel in the very touristy area called Kuta. Now don't get me wrong there are many things to see and do in this area, it was just not what I came here for. Kuta has a nice beach with many shops, malls, street vendors and bars to keep you busy for days.
After spending a day or two in Kuta I decided it is time to head inland to see the real Bali. Away from all the bars, malls and shops you will find a much simpler way of life. People live in huts and tend to their rice fields, oblivious to the thousands of tourists living in luxury just a few kilometres away.
Our first stop – Ubud
Known for it's picturesque jungles and rice paddies, Ubud is definitely a must-see. I could not stop taking pictures of the beautiful surroundings and luckily brought an extra memory card for my camera. There are many restaurants overlooking the stunning rice terraces cascading down the hills and we enjoyed a nice lunch with a spectacular view. The area is home to many artists and so many unique objects can be bought here. Intricate handmade quilts, wooden photo frames, pottery, jewelry, art, trinkets and memorabilia are just some of the many things that can be found here. If you appreciate good handmade crafts this is the place for you.
Temples of Bali
After Ubud I went to see a couple of temples and shrines in the area. The balinese architecture definitely stands out when compared to other Southeast Asian countries and has a very distinctive look and feel. We went to quite a few temples but here are the most important ones:
Besakih Temple or Mother Temple
Found in the village of Besakih this temple (over 1000 years old) is considered as one of the most important temples in Bali. When Mount Agung erupted in 1963 the lava flows passed the temple by mere metres and this is seen as a sign from the gods and a miracle.
Taman Ayun Temple
This is the Mengwi Empire's Royal temple. The name of the temple translates to, "Beautiful garden'" and is seen as the most attractive temple in Bali.
Ulun Danu
This is the second most important temple in Bali. This temple can be seen on the shore of lake Bratan in the mountains near Bedugul. It was built in 1926 and is dedicated to the goddess of lakes and rivers.
Tanah Lot
This was my favourite temple and definitely the most spectacular one. The name can be translated to '"The land in the Middle of the sea'" and is situated on a rock just off the coast of West Bali.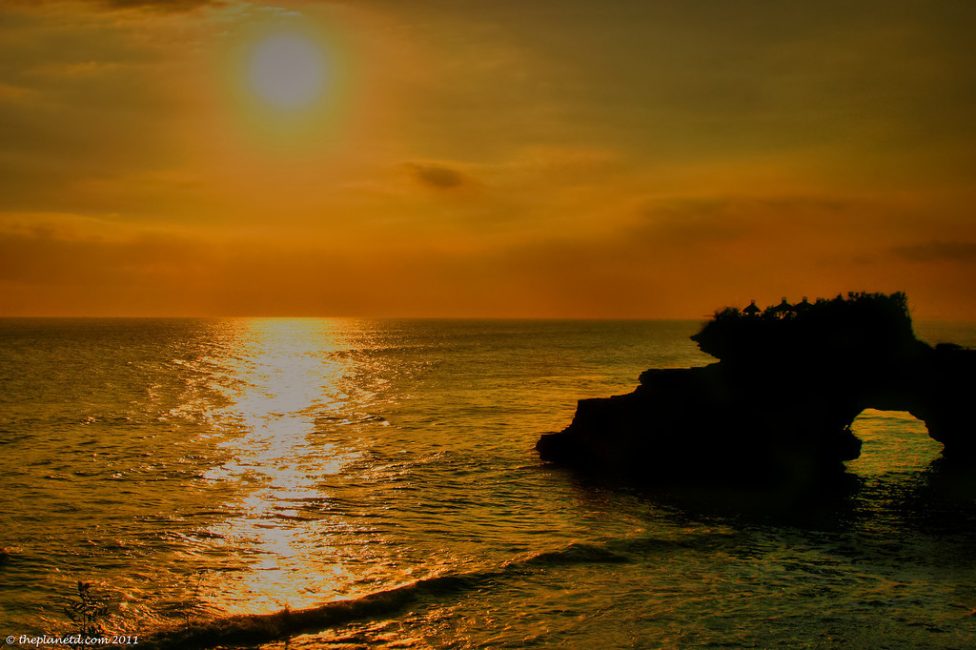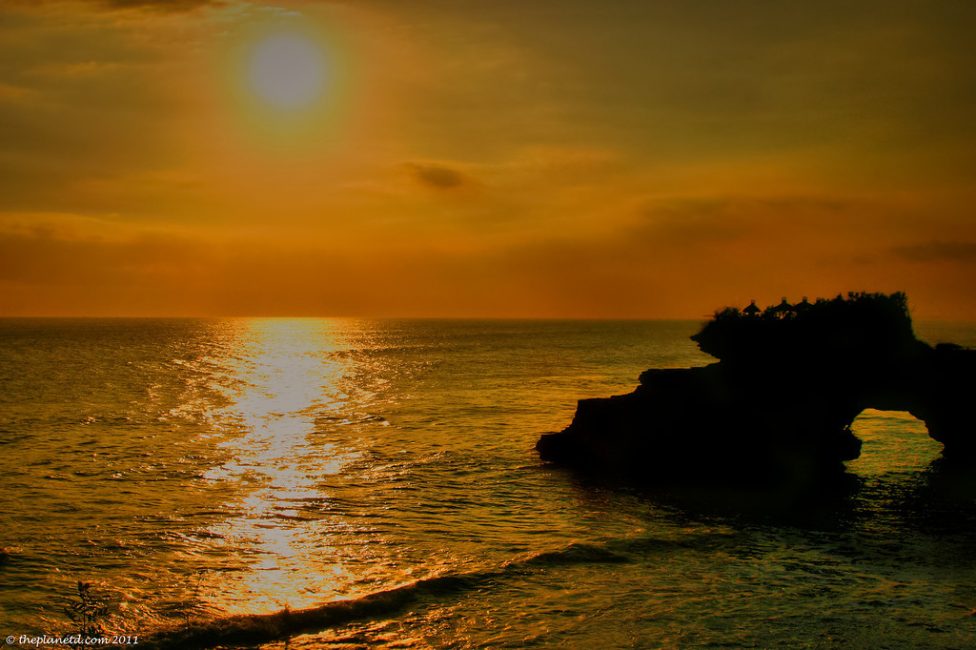 After my temple excursions I went even deeper into the heart of Bali to go see the beautiful Gitgit waterfall. It is quite a walk to the waterfall but nothing too intense. Surrounded by Cocoa and coffee trees and not many tourists around I felt truly at peace and I just sat there for a while to take in the beauty.
My time in Bali flew by very quickly and there were so many things that I still wanted to do. When I return one day, my first stop would be the Gili Islands. I hope it will be very soon!

My name is Albert van Niekerk. I am just a regular 25 year-old with an irregular need to travel. I'm a South African copywriter, blogger and travel writer. I lived in Thailand for a while and traveled through Southeast Asia looking for adventure. Currently working at a small ad agency in Cape Town but I am already planning my next expedition. No one should sit in an office for more than 6months…come on there is a whole world out there to explore. Follow me on Twitter @AlbertNiekerk or visit my blog http://heretostray.wordpress.com/
For more of our posts on Bali visit
Write for ThePlanetD
Write for ThePlanetD – Our ongoing Travel Inspiration Series features fellow travelers who have changed their life through travel. Has travel changed your life? Has travel made you a better person? Did you find the love of your life, your passion or your purpose during your travels? Did you  meet someone who Inspired you, or have one incredible experience that you'll never forget? We want to hear your travel stories. Be it your greatest adventure or most life affirming moment. Send your ideas to ThePlanetD.com and check out our Editorial Guidelines for more details.
You Might Also Enjoy