All you need to know about Four Seasons Hotel, Toronto.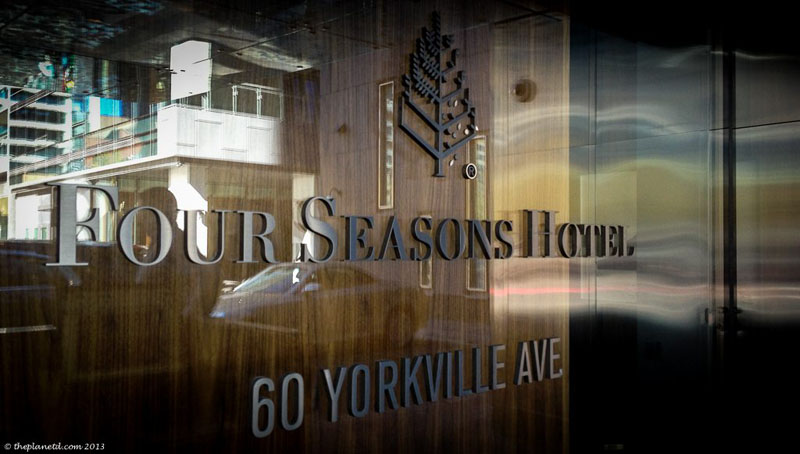 Four Seasons Toronto
We recently had the chance to stay at the Four Seasons Toronto and were blown away by their customer service, friendly atmosphere, gorgeous spa and incredible dining.
We checked in to our beautiful one bedroom suite and instantly noticed the iPads. In the digital age, this is an appreciated service. Four Seasons offers free wifi with the option to upgrade to premium service if you like.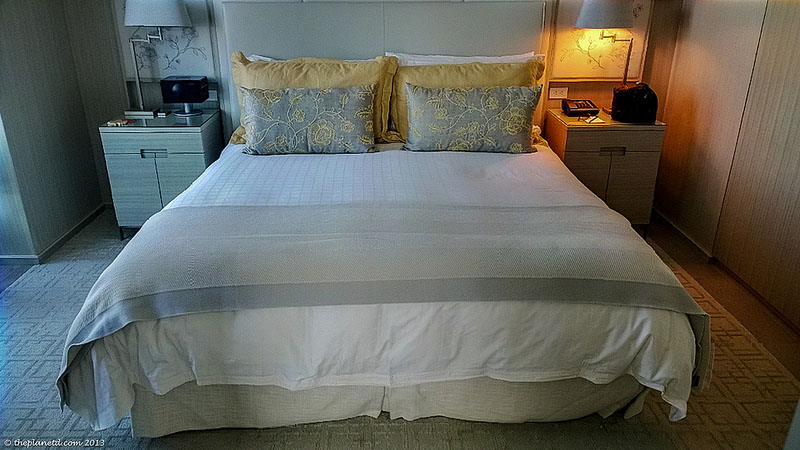 I am always thrilled when I see these high-end hotels getting with the program and giving their customers a service. People have argued that if you can afford to stay at a luxury hotel, you probably don't care about extras like free wifi.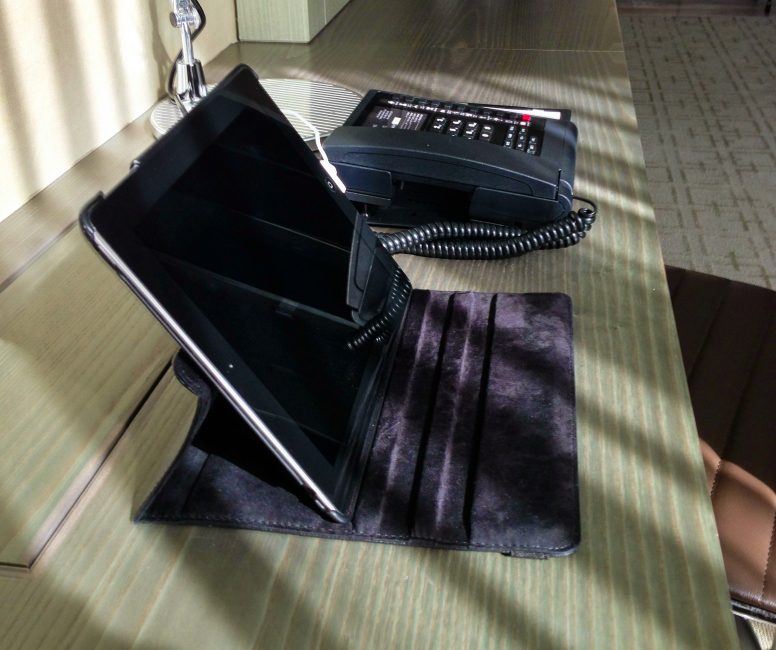 We disagree, the wealthy and uber-wealthy care about service and notice the little things. It's little things like this that help to set places like the Four Seasons apart.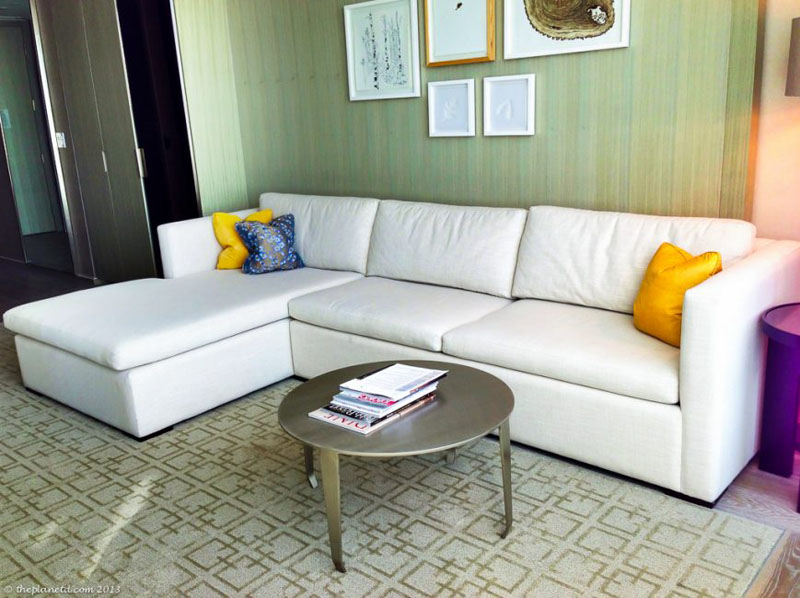 The Four Seasons Spa
Our day started at the spa where we enjoyed an aromatherapy deep tissue couple's massage. Get there early so that you can enjoy the amenities beforehand. Sit in the lounge chairs to relax with a glass of water or tea and get into a zen state before you head into your treatment room.
There are 17 treatment rooms at the Four Seasons spa, these guys mean business.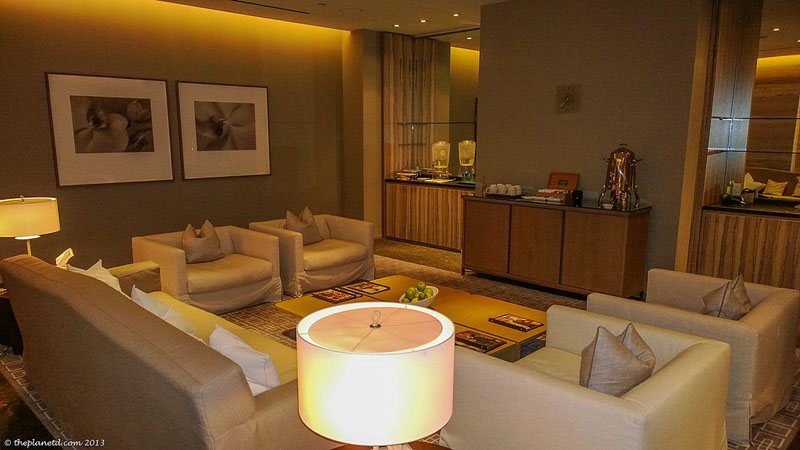 We've had our share of massages in a spa and this was by far the best. I know, bold statement eh? But it was. For the first time ever, when we asked for strong pressure for our deep tissue, we got exactly what we asked for.
My professional masseuse worked my shoulder and neck until they felt like jello. Normally I'm saying to myself, "come on, put some muscle into it" But during my massage at the Four Seasons I was actually not thinking at all. I sat back and enjoyed the therapy that worked the knots out of my back.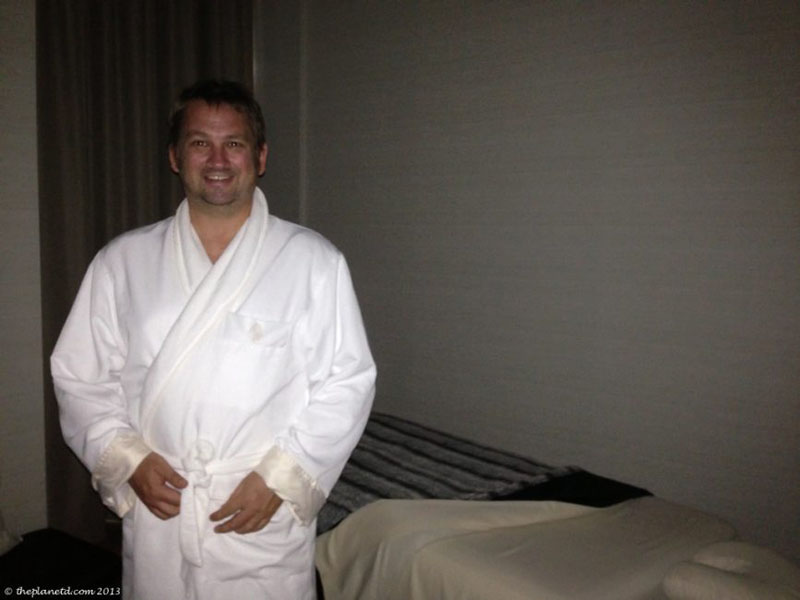 Dave said he felt the same way. Guys, if you are feeling strange about going to the spa, book a couple's massage, it's a great way to be introduced to the world of pampering. And you'll make your wife a very happy lady.
Fall Special: A 90-min aromatherapy massage for the price of a 60-min at their award-winning Spa? Only because it's their birthday! Click here to find out more.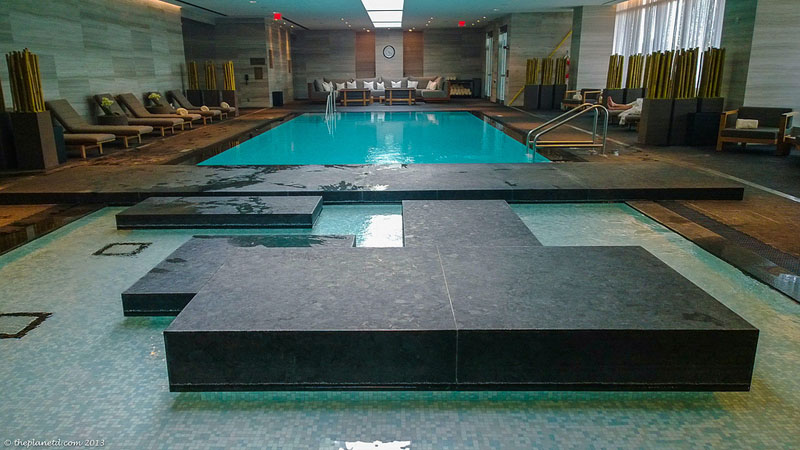 With a follow up in the steam room and then relaxing together in the jacuzzi in one of the most inviting pool areas (Save for the Four Seasons Amman) we've been to, it was a perfect day at the spa. Anyone can enjoy it too. You don't have to be staying at the Four Seasons to take advantage of the spa.
Fall Deals
For the month of October, The Four Seasons spa is knocking off $100 from their 90 minute aromatherapy massage including a hemp seed back scrub. (Hint, ask them to make it a deep tissue if you like a good hearty massage)
They have a lot of other deals as well. Check out their monthly features for more details.
Café Boulud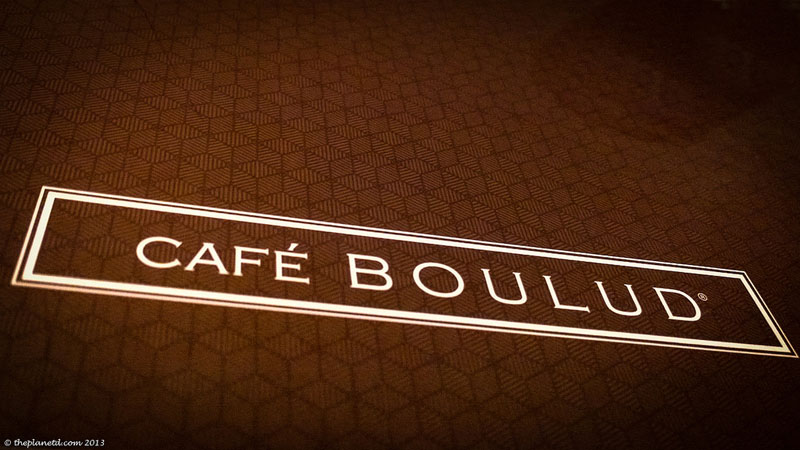 After enjoying some delicious chocolate and wine in our suite, we cleaned ourselves up and took the elevator down to the award-winning Café Boulud. We were excited to eat here as we just had our friend Liz of Travelogged in New York City, tell us that Café Boulud is the best.
We were totally spoiled and had a four-course dinner with wine pairing by renowned Sommelier Drew Walker. It's a tough job, but hey, we have to try a lot of food so that we can tell you what's good. It's our job after all.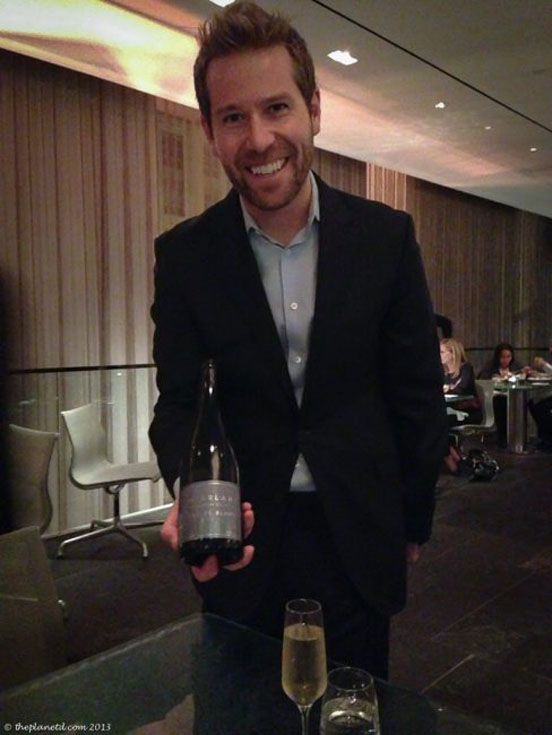 Drew poured our wines himself and discussed why he chose each wine for each course. Hailing from Niagara, he grew up in wine country. He went regularly to wine tastings in the region and clearly had an understanding for wines because here he is, working at one of the most respected restaurants in Canada.
I love how he described a fine wine when stating the difference between a good wine and a great wine. "Is the Louis Vuitton handbag really that much better than one from the Gap? No, but how does it make you feel?" I can tell you that during our dinner, we were feeling fine.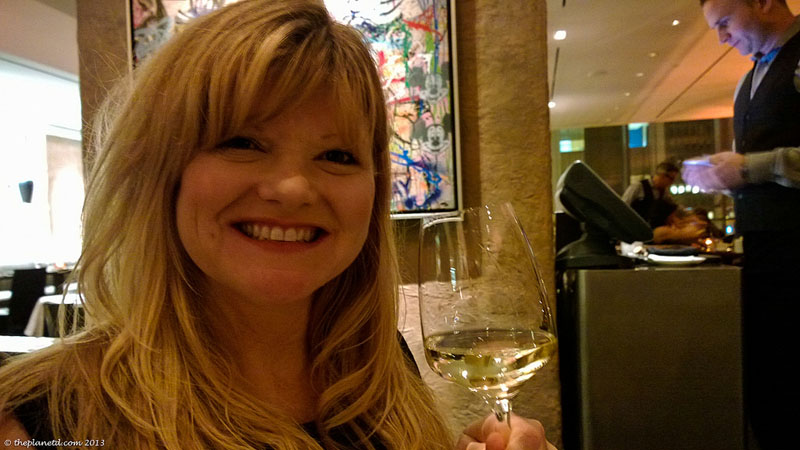 So what did we have to eat?
Starter: Lobster Salad or Beef Tartare < both were outstanding
Second Course: We both had the black truffle risotto and loved it. It was cooked to perfection.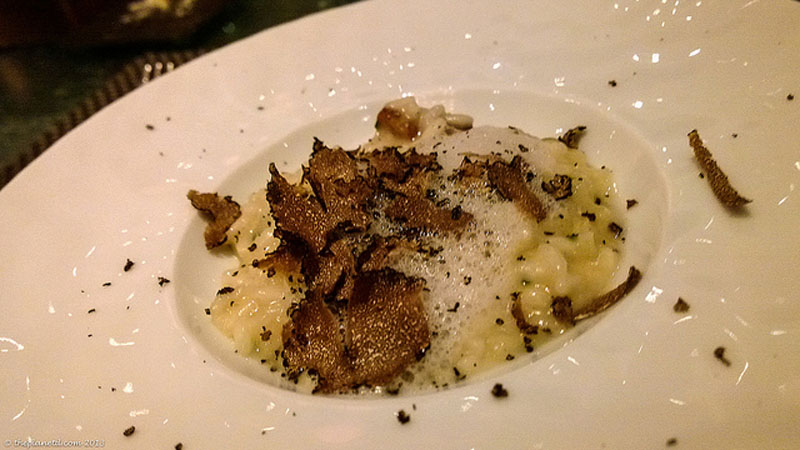 Main Course: This was something that was new to the menu and when it came out, it caught everyone's attention. A giant Veal Shank sitting in a serving dish with roasted vegetables and potatoes made us feel like we were at grandma's house enjoying a home-cooked meal.
I believe it is part of their family feast menu happening all October where groups from 8-12 people can enjoy this new twist to large formatt dining. It was fun to serve ourselves but it was way too much food even for these two travellers with giant appetites., so bring your friends and enjoy group dining at the Four Seasons!
Dessert: We seriously didn't have enough room for dessert, but when it came we couldn't resist the sampler plates of chocolate and sweets.
You can enjoy great meals here too!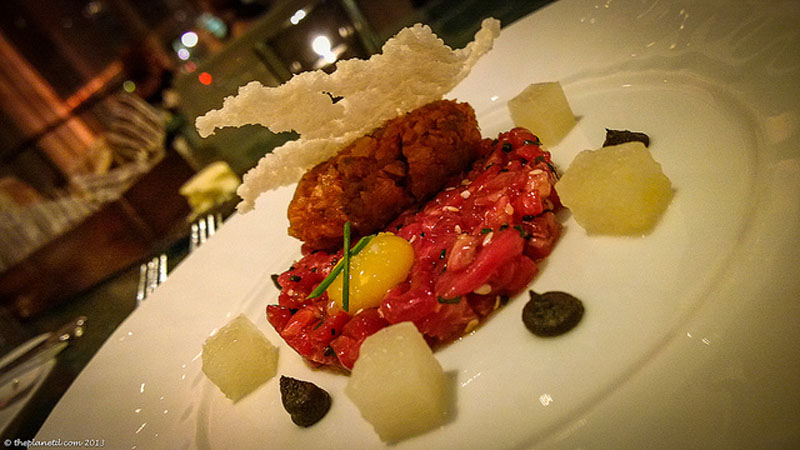 With their new fall menu, Cafe Boulud is offering prix fixe menus with wine pairings starting at $25. A three-course prix fixe with wine pairing is $45. That's a great deal and affordable opportunity to try sample the menu designed by Chef Tyler Shedden along with the perfect wine pairing.
After your meal, head over to dBar to enjoy specialty drinks, and if you are feeling peckish, you can nibble on foie gras, pates and terrines. Even after all that food, I can always have more.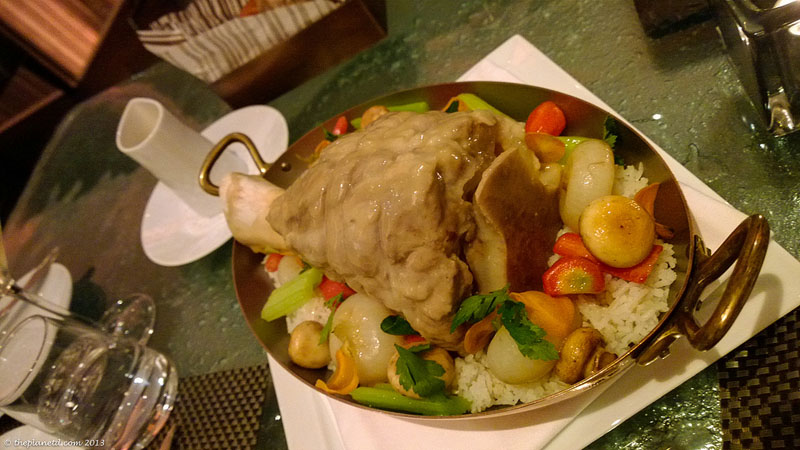 Find out more about Toronto's newest large format dining options at Café Boulud, Click here for the full menu and to reserve.
After our meal, we went into a healthy food coma and slept like babies. We were so happy to sleep in and book a late check out. We enjoyed a leisurely morning of room service while reading the paper before heading downstairs to meet head concierge Liloo Alim.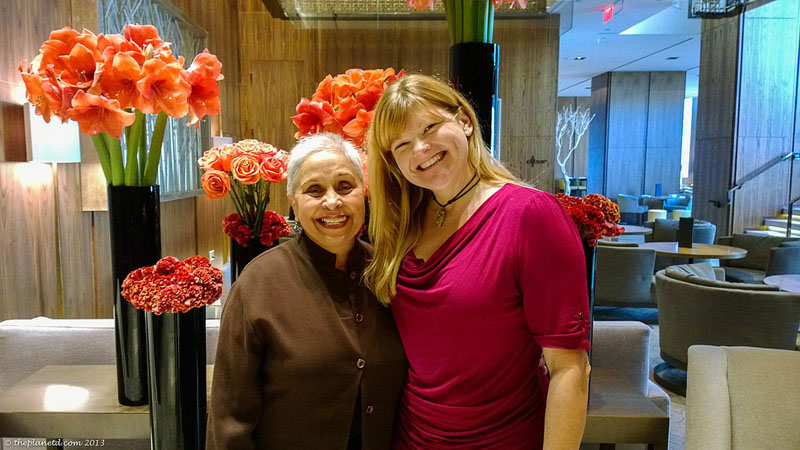 Concierge Service
If you are staying at the Four Seasons, make sure to take advantage of their concierge service or just say hi. These are the friendliest people in the city and with 35 years of experience, Liloo is the cream of the crop. Imagine the stars she has helped in her time at the Four Seasons.
Dave and I used to work in the movie business and know that 'everyone who is anyone' stays at the Four Seasons Toronto. Liloo is one dynamic lady who will greet you with energy and a huge smile. So if you have a question or request, pop over to say hi.
The concierge is there to make your stay the best it can be. Brian was manning the desk and was on the phone finding a SIM card for one of the guests. He was busy at work, but as soon as he was off the phone greeted us with "It's Dave and Deb, How's your stay?" He was ready to help with anything we needed.
By the time we left the Four Seasons, we felt like we were leaving home. Everyone makes you feel at home and makes you feel like a friend and you will too.
---
Read More
EdgeWalk CN Tower: Taking on the World's Highest SkyWalk
Win a Deluxe River Cruise – Celebrating New Special Interest and Bicycle Trips
Escape to the Ritz Carlton Toronto – A Weekend Retreat in Downtown