Having visited New Orleans a couple of times, most recently this February, Dave and I jumped on the chance to partner with Street Brass for the upcoming Dundas West Fest in Toronto.
Dundas West was our old neighbourhood before leaving on our travels in 2009 and we love introducing our readers to the hippest spots in our hometown.
Dave and I have recently moved back to Toronto after nearly a decade on the road – and even though we now live downtown, we still love heading west. And what better way to work our way back into the community than to take part in the first summer street festival in the city.
About Dundas West Fest
We met up with organizer Alicja at the AGO (Art Gallery of Ontario) and chatted about the festival taking place this June 1 and 2.
Having moved from Poland to Toronto, she was excited to showcase the cultural diversity of the city.  And that is what the festival is all about, Dundas West has a lot of cultures intersecting in one place! Dundas West fest offers a chance to showcase the unique local flavour of the area.
Besides the vendors, 40 licensed patios to choose from, and all the artisans showing off their creative work, there will be dance workshops including salsa, samba, and Creole. Street food inspired by Brazil, Colombia, and New Orleans will be served and you cannot forget all the Portuguese fare.

This area has a huge Portuguese heritage. I'll never forget the Portuguese flags waving in yards and attached to cars during the World Cup when we lived there.
The New Orleans Connection
What sets this festival apart from others in Toronto is it showcases Canada's largest and most diverse brass band ever! And you can be a part of it!
The Lula Music & Arts Centre has opened its doors to anyone wanting to take part. You'll join trombonist Christopher Butcher; a New Orleans based musician who was born in Winnipeg but loves Toronto, and artistic director Alexander Bordokas of Uma Nota; an organization that promotes Brazilian, Latin, Caribean, Funk and Soul music in Toronto.
There is still time to join the fun as they hold rehearsals every Saturday in the Junction at Lula Lounge.
as he leads a brass ensemble through 12 city blocks during the festival!
How to Join
You can attend rehearsals in person or you can study online with Chris Butcher's video tutorials. If you want to catch up this week, get online now start practicing and join them for the final two rehearsals in person in Dundas West.
If you live out of town but still want to participate you can rehearse at home and just fill out this form to let them know you'll be there on June 2nd for the 1 pm parade.
What if I don't own an Instrument?
This is the awesome part of Street Brass. The iconic Toronto music store, Long & McQuade is offering FREE rentals for participants. You just have to fill out a form and arrange a pickup throughout the GTA.
What if I don't play an instrument? Can I still participate?
Yes, you can! This is where the New Orleans connection comes into play. The Dundas Brass parade is a Mardi Gras style parade where participants can make something to wear, carry or shake to join in the fun. If you've been to New Orleans, you'll know the dance, rhythms, and fun can spontaneously occur anywhere in the streets.
The Dundas West Fest is going to have the same energy of the streets of NOLA.
Mardi Gras craft workshops will be offered outside Lula Lounge at 1585 Dundas West on June 2 at noon. So you'll be ready with your costume1 pm 1pm!
Recap of The Details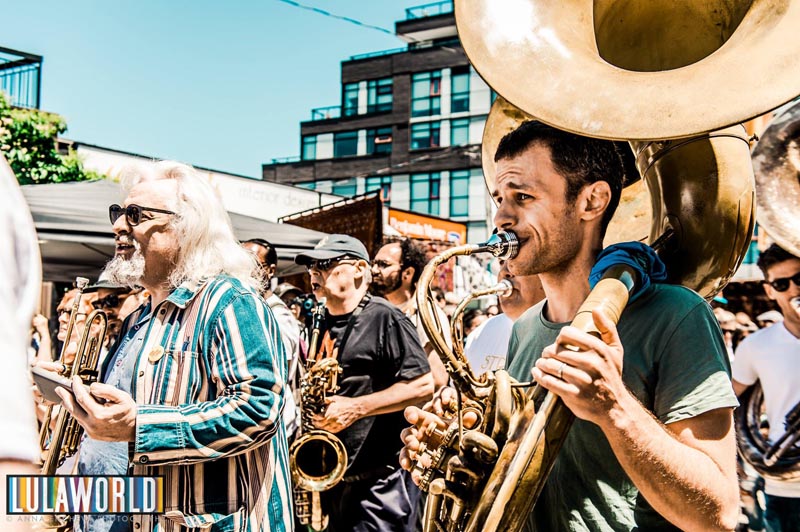 Music Festival Continues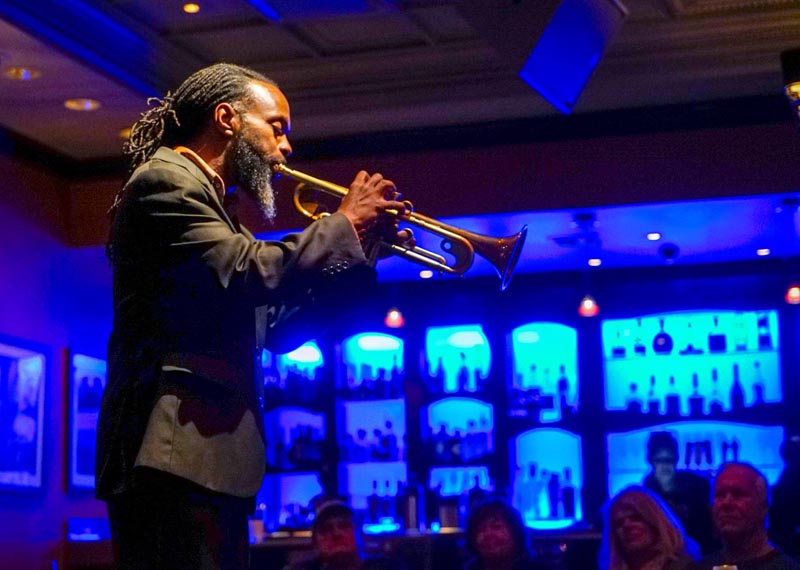 The festival continues even after Street Brass performs its songs inspired by the vibrant streets of New Orleans.
The Lulaworld stage (located at 1630 Dundas West) will host outdoor concerts featuring international and local artists and even after the festival ends, it will continue to host concerts to June 10!
You can see the full concert listing here. 
So if you are looking for some excitement to kick off the summer season, check out the Dundas West Fest on June 1 and 2. Or immerse in the culture by joining Street Brass and play an instrument. It's time to dust off that clarinet from high school and get out and play in the streets. You may find you love it!
And be sure to visit the Lula Lounge for more of their summer concert series. Dave and I were in New Orleans recently and fell in love with the music. Getting out to see live music is a dying art in many parts of North America. But it's alive and well at Lula Lounge and the talent is outstanding.