Finding Hotels has been a tough job throughout our time on the Mongol Rally. Traveling in Eastern Europe takes a little more planning to find accommodation and that is  something that we didn't do at all.
We spent hours driving around Odessa in the Ukraine looking for a place to stay and eventually left the city in search of a hotel on the highway.
You see, there are either high end 5 star hotels, well hidden hostels that have an entire paragraph describing how to find them in the guide books or apartments that one books in advance.

Apartment Rental Kiev
We were very excited when roomorama contacted us about using their service the next time we were in Europe and instantly took advantage of their expertise.
Manda found us an incredible apartment for our next night in Kiev and all we had to do was follow her directions to the booking office to pick up our keys.  We never would have found the place without her.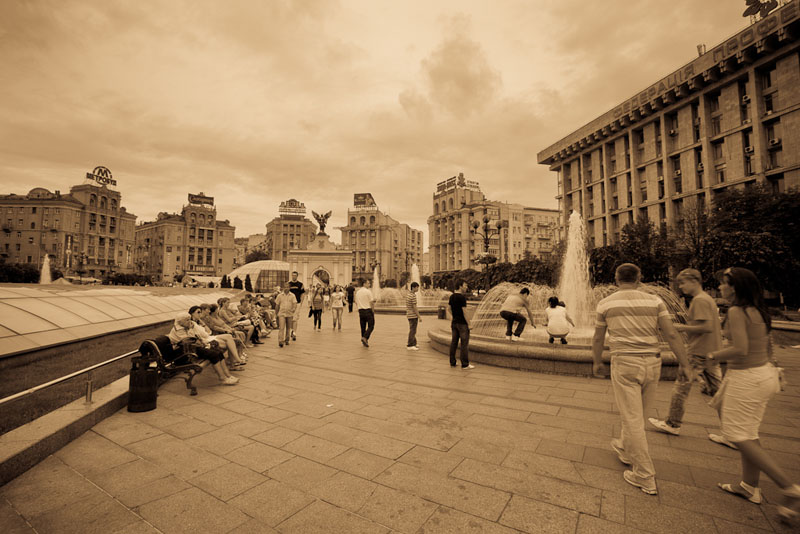 Other than the large Kiev hotel in the main square, we didn't see another place to stay in the city. Most travelers book apartments and save greatly on accommodation, but most travelers also plan their trip to Kiev in advance and have their stay sorted out.
The apartments that are for rent are not clearly posted and it is not like you can drive around looking for the word "hotel" blinking on the side of a building. It all has to be done in advance through email and that is where roomorama's services come in very handy.
Our apartment was divine.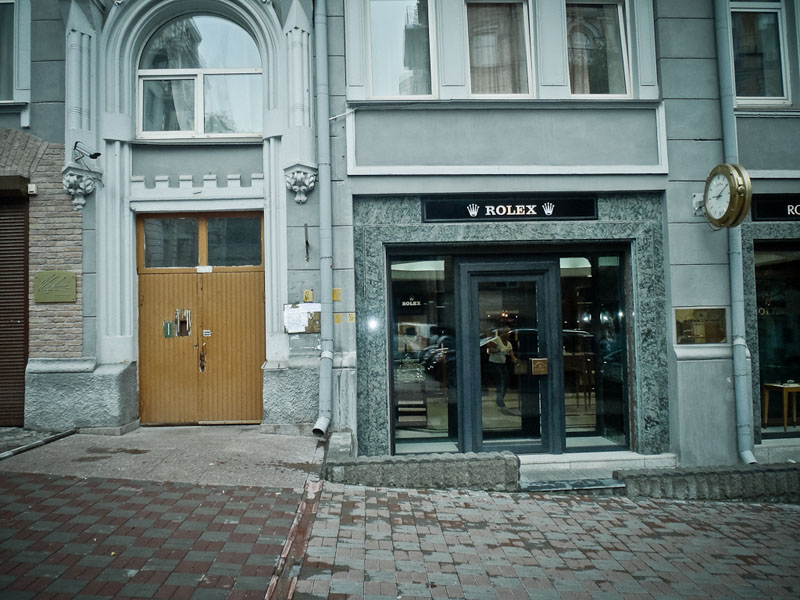 After picking up our keys, we followed the hand written map that the office gave us to a high end street complete with a Rolex store.  It is difficult reading addresses and as far as we could tell, our apartment was in the Rolex store itself. We walked in asking them if they knew where this address was and they pointed us to an inconspicuous door beside them.
It didn't look like much but we gave it a go.
Luckily Sherry read something on the Internet about how to punch in the codes in Kiev apartments. We had to hold down all the numbers at once to make the door open. If we didn't know that, we would have been punching in the sequence for hours and eventually make our way back to the office to tell them the code doesn't' work.  But we have brains and we figure it out!
The Bourne Identity.
One thing I love about the buildings in the former Soviet nation is how the hallways look like something out of the cold war. Every time I walk into a building, I am reminded of Jason Bourne fighting in the stairwell.  We walked up the marble staircase that must have been grand in it's day to our door.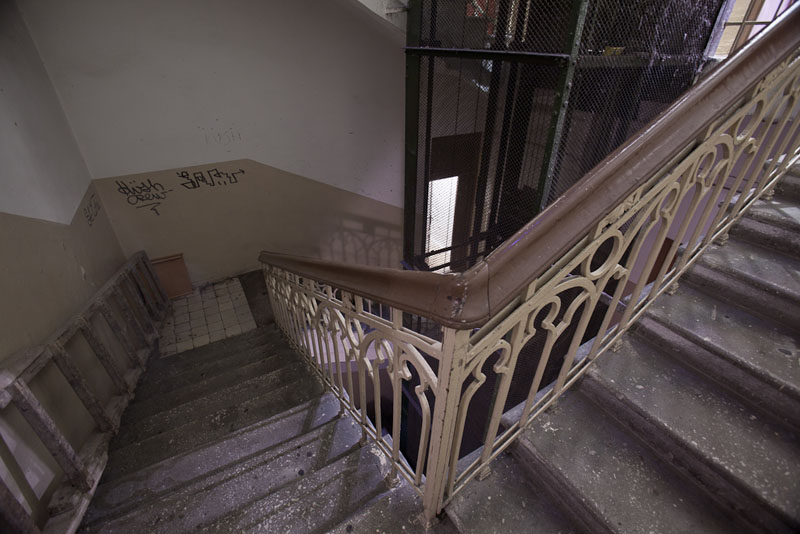 A solid steel double padded, triple locked entrance way that looks like it could withstand a nuclear attack.
After entering the double doors, we emerged into a little slice of heaven.
Inside the Rental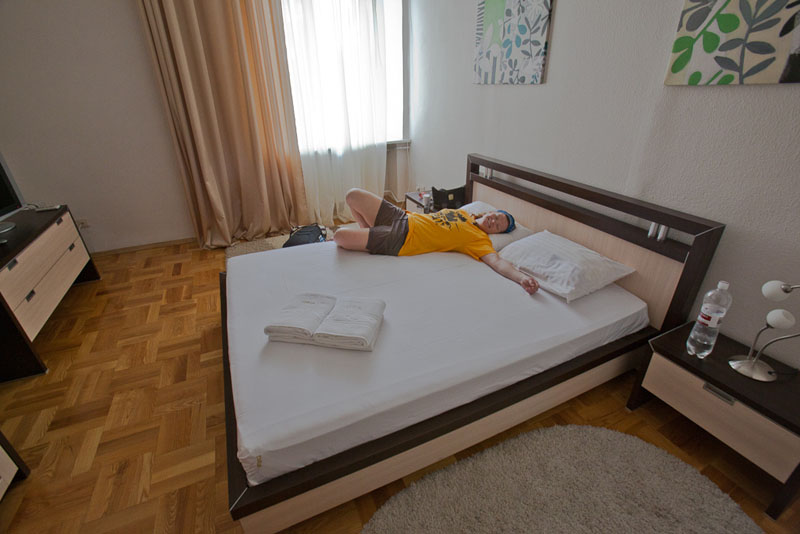 This two bedroom apartment was elegantly decorated complete with a living room, full kitchen, laundry and large bathroom.
We wished that we were more organized to have taken them up on their offer of staying two nights, but we would have to make the most out of our one evening in the place.
Utilizing the high speed wifi that was included in the room (make sure to ask for the code in advance) we all plopped down on the suede sofas to catch up on blogging and emails.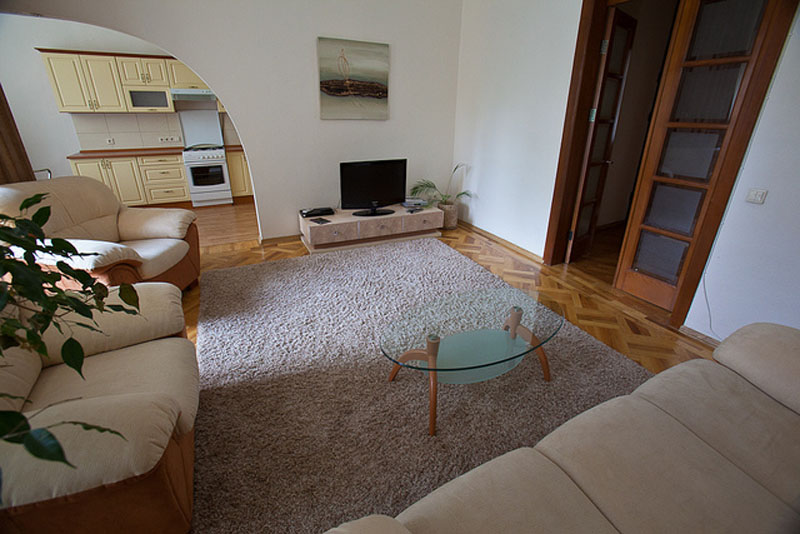 It was then that we saw there was a get together in Kiev with fellow Mongol Ralliers. It was a difficult decision because we didn't want to leave our lap of luxury, but we made plans to hook up at the local Irish Pub for a beer.
Before leaving we threw on a load of badly needed laundry and had everything spic and span for the next leg of the trip.
We thought that we were making very slow time on the rally, but there were 4 other teams sitting in Kiev as well so we chatted and swapped stories about our time driving through two continents.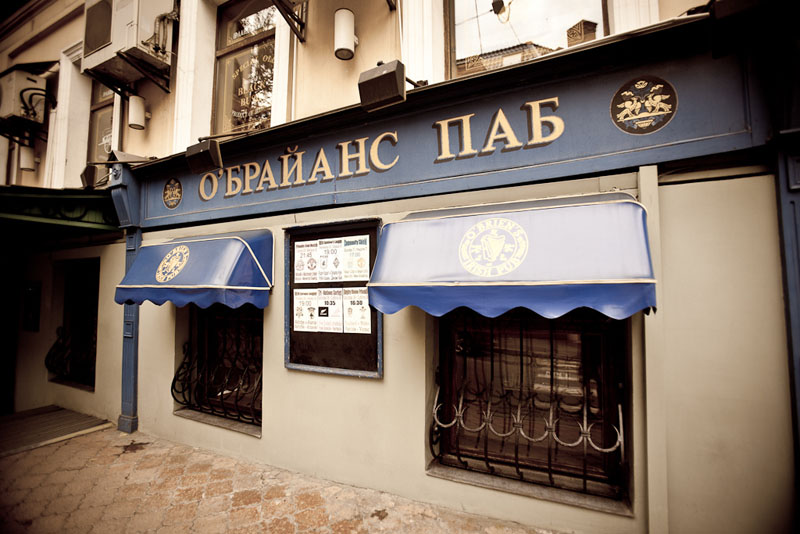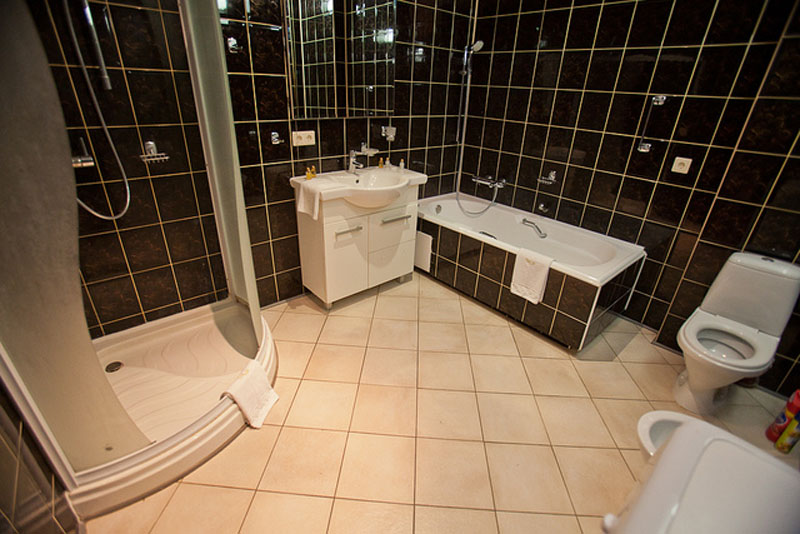 It was a very good night and we ended up making plans with the Fighting Trousers a group of 3 young lads from England to convoy the next day.
So what is the moral of the story?
When traveling to Eastern Europe on a budget, book an apartment through a company like roomorama. You'll save a lot of money compared to your only other option of high-end hotels and you'll stay in affordable luxury.
---
Read More
7 Unusual Things to Do in Kyiv, Ukraine
25 Haunting Chernobyl Pictures – 30 Years after the Disaster
Looking for a Hotel in the Ukraine, Lands us in a Brothel
SaveSave
SaveSave
You Might Also Enjoy