We're off to Alberta for an epic road trip and I cannot wait to explore my birthplace, High River and the Bar U Ranch. I heard many stories growing up about the Bar U Ranch, the place where my dad worked as a ranch hand, but I've never been back.
Mom recently showed me a newspaper clipping announcing my birth that said, "Bar U Baby." It's funny, I remember when I was young my parents had a horse named "I'm a Bar Baby" which ironically wasn't named after the Bar U ranch at all.
It was instead was named after it's breeding Stud, a well-bred horse named Sugar Bars.
Back to my Roots at the Bar U Ranch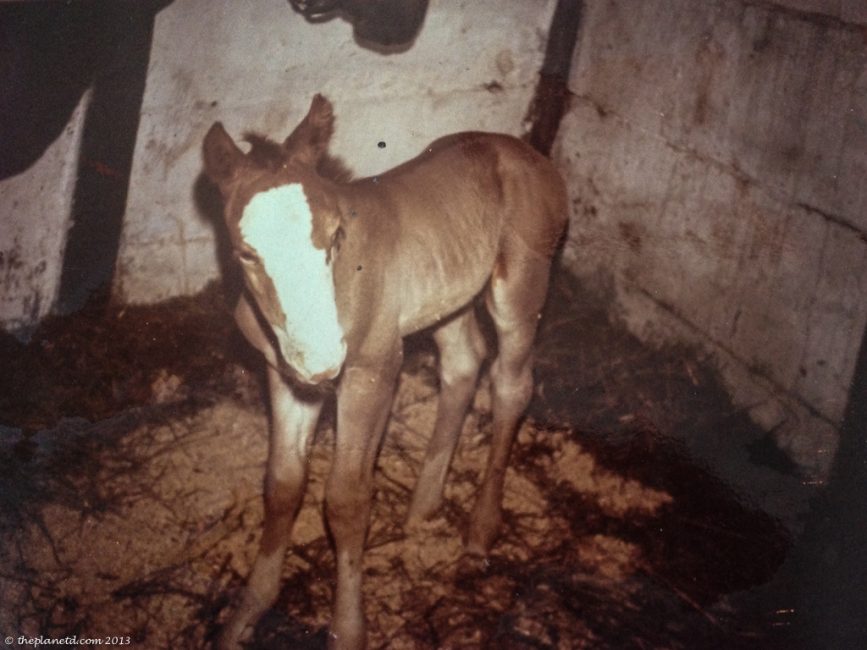 The day I was born, my mom and dad were out on the Bar U Ranch feeding cattle. Mom was driving the tractor and dad was throwing the feed off the wagon. It was 50 below zero when my mom went into labor. They had to drive the tractor back to the ranch in the freezing cold.
Before they could start up the truck for the hospital they had to pull the truck for a half a mile because it was so frozen. The date was January 10, 1971.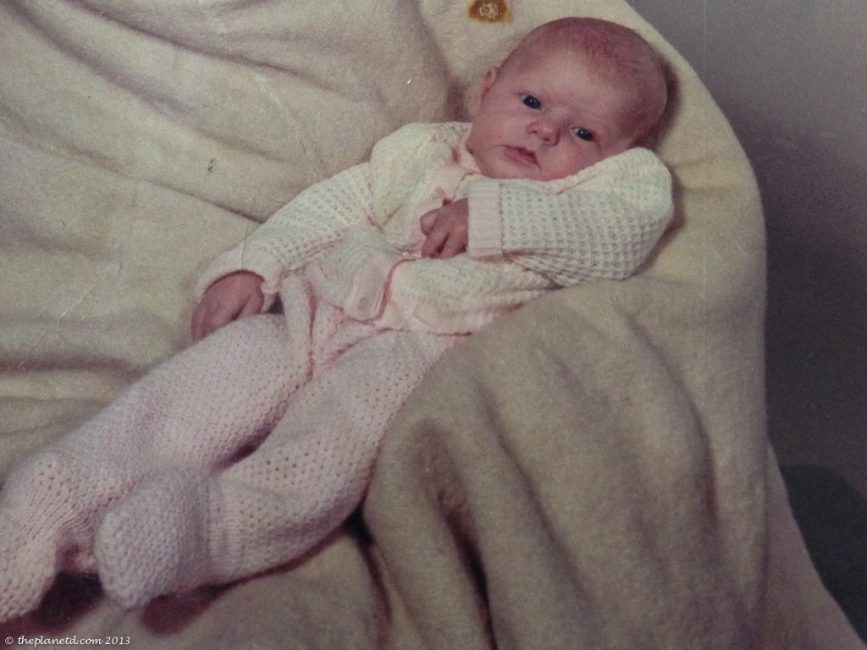 I never realized just how much a part of history the Bar U Ranch was. The Bar U Ranch was Canada's largest ranch.
In its heyday, it spanned 160,000 acres and had 30,000 heads of cattle. The likes of Edward the Prince of Whales and The Sundance Kid called the Bar U Ranch home at various times. Read more: Things to do in Waterton Lakes National Park
Mom and Dad at the bar U Ranch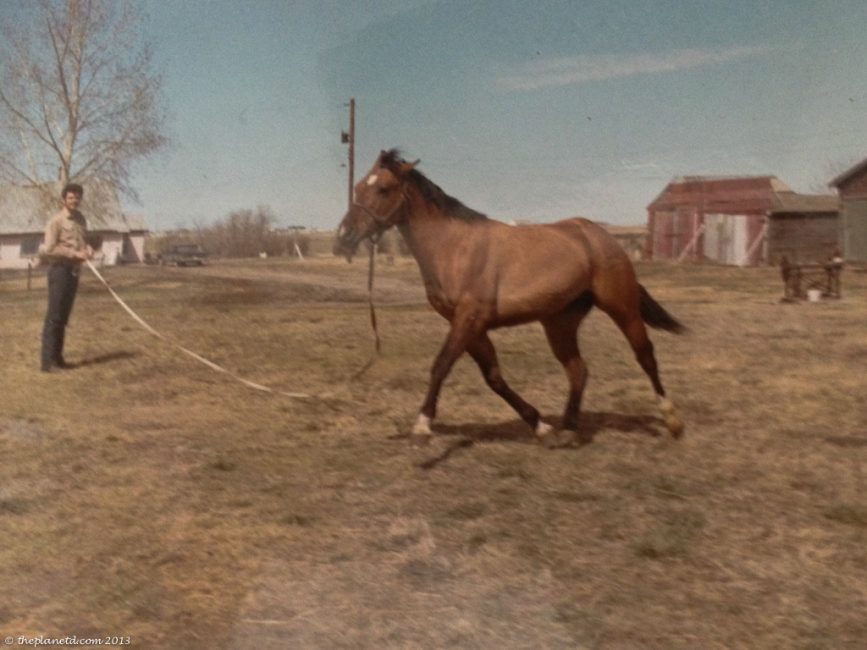 By the time my parents got there, Allan Baker was the owner who partnered with his neighbour Senator Harry Hayes, who ran the Bar U Farmlands.
Baker knew his cattle well and Hayes who was the Minister of Agriculture at the time appointed Baker to scour the stock farms, of France, Switzerland, and Germany.
When I read this out loud, Mom and Dad said: "Oh yeah, I remember when Baker was in Switzerland."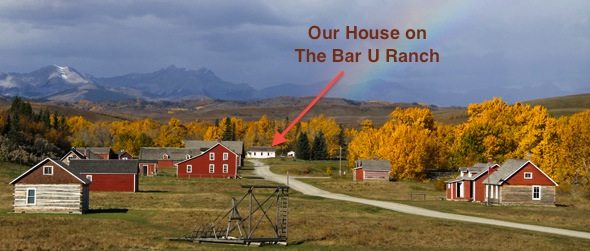 Mom and Dad lived on the ranch in small house with my brothers and sisters, and they tell me that I slept in the drawers of a big wardrobe dresser. Listening to them talk of those days, I know where my wanderlust came from. Mom and Dad took their horses and kids in tow and drove all across Canada and the United States seeking adventure.
Working on the Bar U Ranch in Alberta
Dad was the only full-time employee on the ranch at that time and when I hear them speak, I realize that they really lived in the Wild West. They talked of being out on cattle drives where it was so cold Dad's nice new boots that my grandma sent to keep him warm shattered in the freeze. (Back to his cowboy boots he went)
Everyone had a rifle at their side then and Baker, who has been described as impetuous, was a great shot. When hunting the animals around his ranch, he could "shoot the head off a goose" at 150 yards away. It was a different time indeed.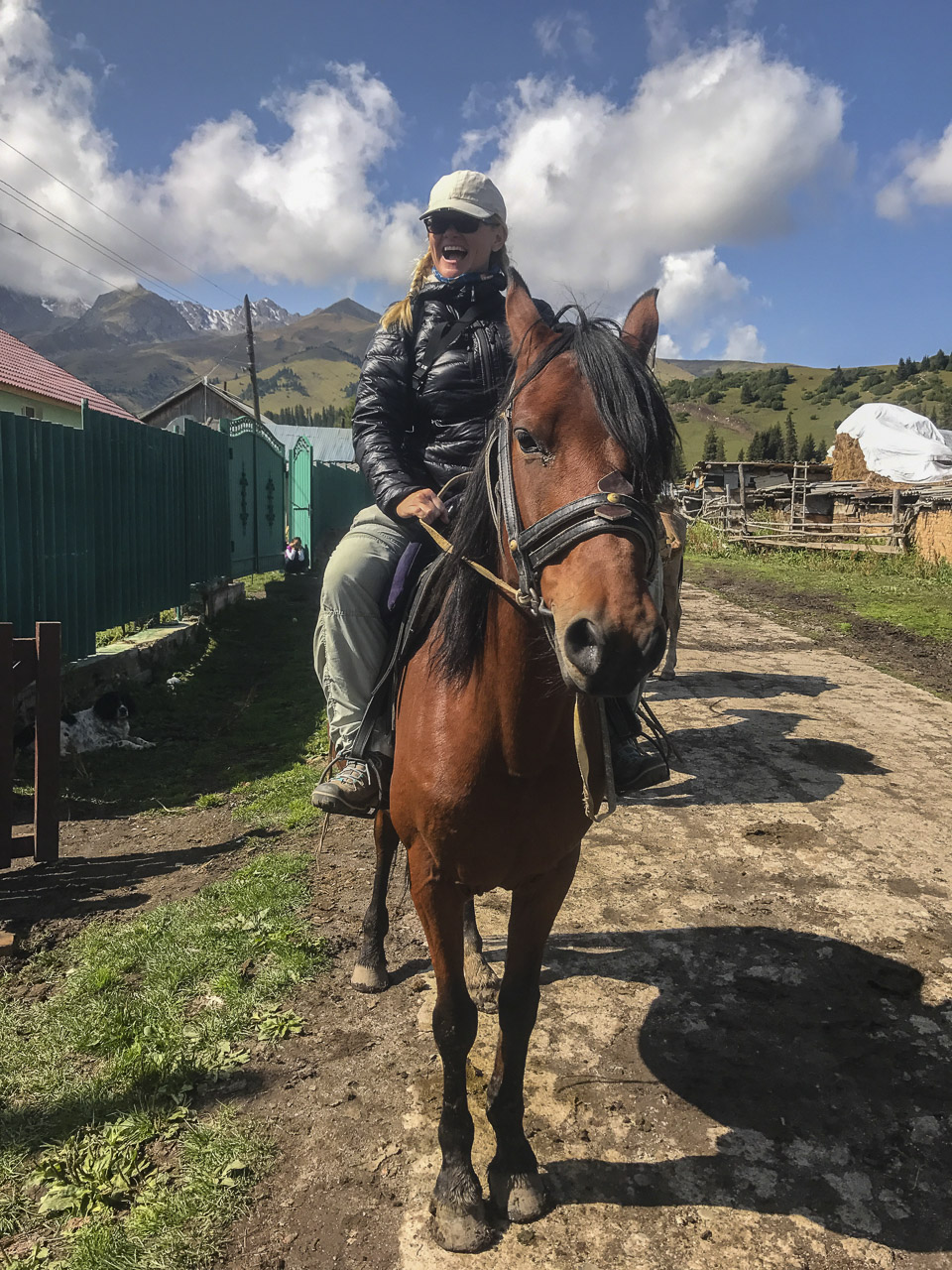 It's strange to think that horses are in my blood. Dad competed in rodeos in Alberta and Ontario and mom was equally as good on a horse. Friends used to always call my parents to come and help them with their troublesome horses and dad even judged horse shows for a time.
I remember hearing them talk about hanging out with Legendary Canadian singer Ian Tyson. Ian Tyson and dad used to rodeo together and when I look up Tyson's biography, I see that he learned to play the guitar while in the hospital recovering from a rodeo accident.
He ended up at the Pincher Creek Ranch in Alberta and mom and dad ended up back in Ontario raising a family and running a successful car business.
We didn't have horses growing up and I never learned how to ride. But I have always hopped on a horse whenever I got the chance and we're excited to get the chance to take a full day ride during our time in Alberta this week.
Find Your Alberta
When we met the Alberta Tourism board in Toronto this summer, I was eager to tell them my story. I wish that mom and dad could have come with us. It would have been amazing to have them show us all their old haunts.
To follow them out on the trail and hear their stories would have been so. There are some funny and tragic ones from the day.
Like the time when Baker told dad to go out to the creek kill the beaver that was disrupting the water flow. Dad couldn't do it so Baker took control in his own impetuous way.
Now That would have been an adventure.