One of the coolest little towns we have been to in Asia is Nuwara Eliya in Sri Lanka.  What makes it unique is that it doesn't look Asian at all.  You feel as if you have stepped back in time to the 1940's in England.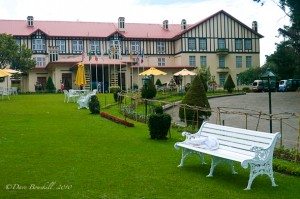 A Little Bit of Britain in Sri Lanka
Large estates set back on hills and well tended lawns have been converted to hotels.  We even saw a couple of clay tennis courts.
The town is made up of Old Victorian Architecture bordering the race track and golf course.  You can feel the influence of the British all around especially walking along the Grand Hotel Road.
The European flare is undeniable.  Timber houses are now restaurants, and even the post office, public toilet, information centre and police headquarters look like they are from jolly old England rather than in Buddhist Country in the Far East.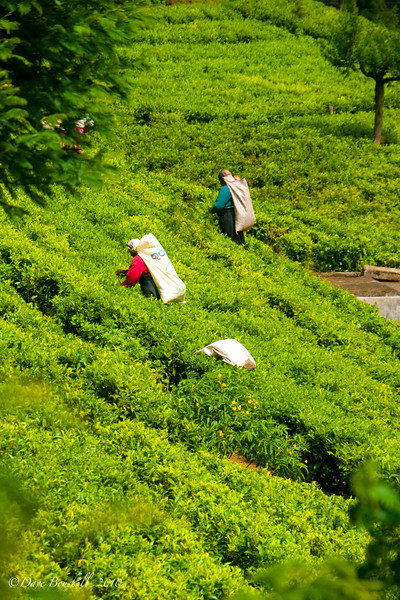 Nuwara Eliya is a place that feels completely surreal.
Pretty cottages are stacked upon one another leading out to the open fields and lush forests.  The slopes are decorated with Tamil Women dressed in bright sarongs as they work hard hand picking leaves in the surrounding tea plantations.
Tea Plantations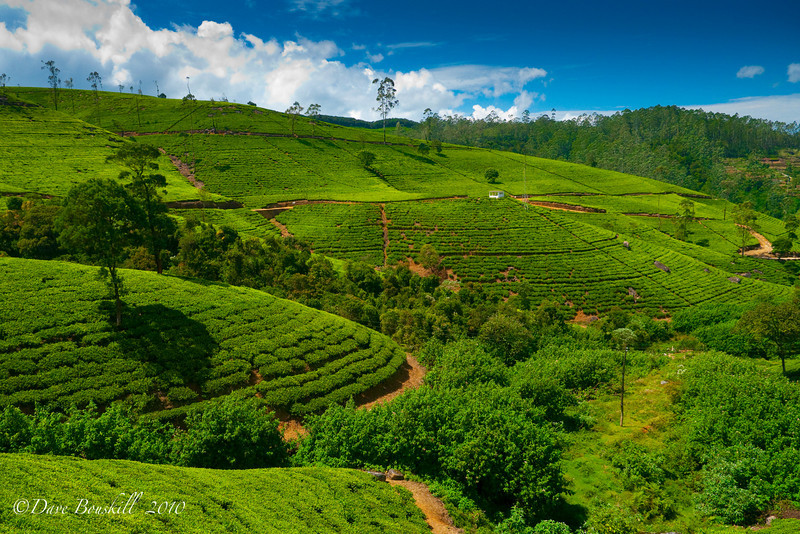 It is here in Sri Lanka that some of the world's best tea is grown.  You will recognize the name Ceylon at your local grocer.
Interestingly enough we learned that the tea is only a base for the name brand teas.
Once it is cultivated and sorted, it goes to auction where companies bid on Sri Lanka's tea at the highest of prices.  It is then mixed with other leaves to create the names that we know at home so well.
Sir Thomas Lipton started his tea plantation in the 1890's right here in Sri Lanka and it is still operating in the nearby town of Haputale.
We went mountain biking through the tea plantations, check it out!
Pedro Tea Estate
We visited the Pedro Tea Estate for a little tour.  It has been around since 1885 and covers 22 hectares of land.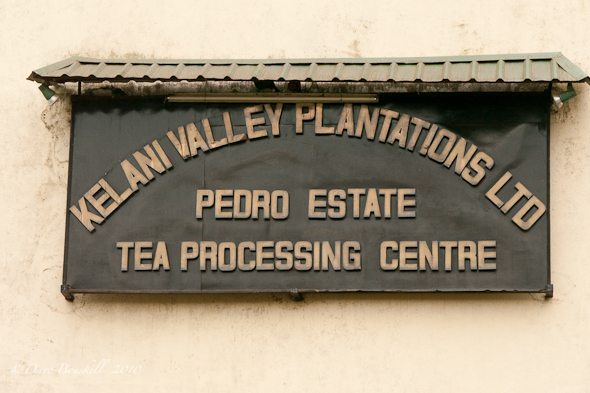 Unfortunately we weren't allowed to take photographs during the tour, but we learned all about the tea making process from picking the leaves to packing the sacks for auction.
It is a long process and they have used the same traditional methods for over a century.
From drying the leaves by burning wood and feeding the fire by hand, to rolling the leaves with the same giant rolling machine.  Only small modifications have been made as this is the best way to make tea.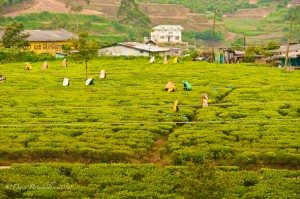 The tea that they produce is black tea in 4 different grades. Sri Lanka's Tea Country is special because of its high elevation.  At 1900 metres, it takes more time to ferment and oxidize making better quality and less caffeine than other teas.
Loose Leaf Tea – best quality
Pekoe – The lightest and easiest to drink without milk or sugar
Broken Orange Pekoe – Medium Bodied
Broken Orange Pekoe Flowery – Strongest tea with stems and flowers and less in quality.
Fair Trade? Not Quite
What we were surprised about is the claim that Pedro is a fair trade and highest respect for its employees yet it only pays the pickers 285 Rs per day as their wage.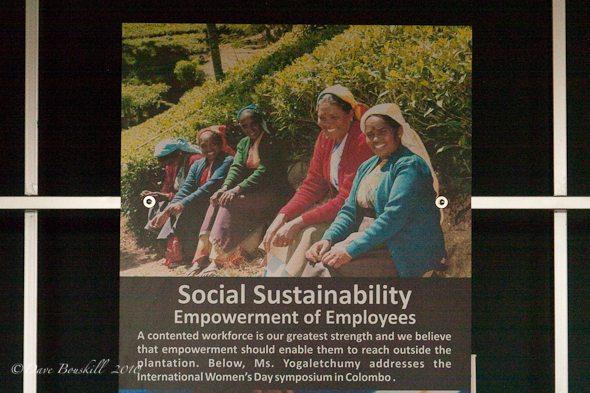 That is less than $3 per day! We had read that the average family in Sri Lanka needs 30,000 Rs per month to live on $267 USD. Yet at 285 Rs/day working 30 days a month that only works out to 8550 Rs $76.
To make matters worse, each person has to pick a minimum of 20kg per day. I would like to know where these ethical working conditions and care for their employees comes in because they certainly aren't giving them fair trade in their wages.
Needless to say, I will try not to buy teas with the name Ceylon on the package anymore.
Read More
Tuk Tuk Driver Makes a Difference
Ella Rock, Sri Lanka's Highlands