As long term travelers we are not used to packing large. Over the years we have learned to pack lightly and to scale down our luggage to only essential items and travel gear for ongoing travel. So when packing for an Alaskan cruise we had to do some serious thinking.
An Alaskan cruise is quite different from a Caribbean Cruise or Mediterranean Cruise.  For the warm weather cruise, a person can pack their bathing suit, a few wraps, a couple of cute sun dresses, sarongs, shorts and you are good to go. All a man needs for a Caribbean Cruise is his bathing suit, some khaki pants, bermuda shirts and shorts. So how do you pack for an Alaskan Cruise?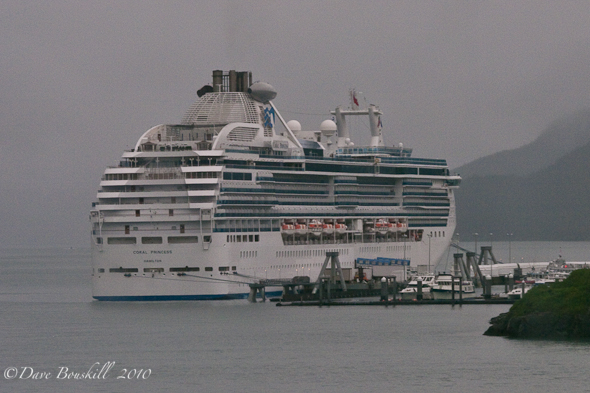 Like Cruising? You'll Enjoy 6 Unique Cruises on 6 Different Continents
Packing for an Alaskan Cruise
An Alaskan Cruise requires a little more planning when it comes to packing. You need many more layers and a lot more luggage.
Our cruise was a 12 day excursion. 5 days are traveling on land in Alaska and 7 days were at sea.

During our cruise we took part in adventures daily from hiking through the Alaskan Wilderness to riding ATV's. The first portion of our trip takes us overland by bus and train.  It is a less formal and more rugged leg of the trip.
While on Land
We will send 1 bag each on to the ship and have  one bag each to use while we are on the land portion.  It is important to separate your more formal clothing that you will be wearing on the cruise from the casual clothing you will be using on land.
You need to keep all your layers and warm clothes with you, and you still need to look sharp for dinners in the evening.
On the Ship
Our second half of our cruise is on the ship with regular shore excursions.
Even though the ship is more formal, our shore excursions are still rugged and outdoors.  We will be driving zodiacs in the bay, whale watching on cold and wet decks, and riding horses overland.

We needed to think about our treks on the glaciers and dogsledding on the Alaskan plains.  We also had to think about our 2 formal dinners, our 5 smart casual dinners and the other 6 evenings of dining out.
Cruise lovers will enjoy: European River Cruises – Tips for Non-Cruisers 
We have days at sea where we will be on deck all day as we rotate in the bay watching the Marjorie Glacier.  It can be very cold in Alaska, or sometimes it can be very warm. We need to be prepared for everything.  We also want to be comfortable working out in the gym, hanging around the indoor swimming pool, sitting in the lounge enjoying coffee or a glass of wine and looking good when we go to see a Vegas style show.
It seems almost impossible to pack light for such a trip.
It was a difficult task scaling down our bags to include 1 suitcase and 1 garment bag each.
Here is a list of what we brought on our Alaskan Cruise and what we feel that we should have changed.
Overall we are quite happy with our packing choices, but if we do another cruise in the future, we would make a few minor adjustments.
What Dave Packed for His Alaskan Cruise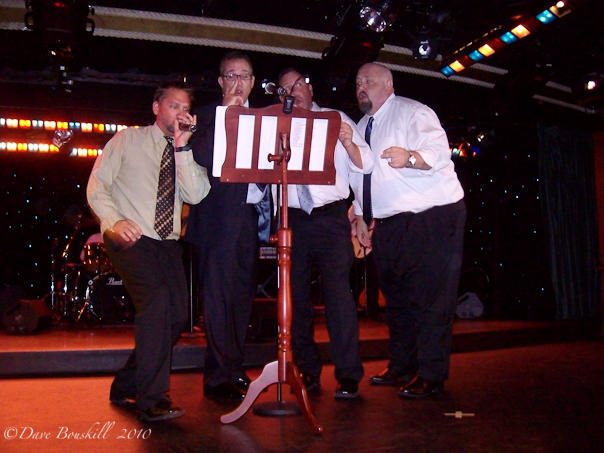 1 dark suit
1 light suit
3 dress shirts for under suits.
4 ties
2 casual pants
2 pairs of jeans
4 smart shirts for dinners
1 pair trekking pants
2 trekking shirts
4 casual shirts
swim suit
1 set of work out clothes
2 pair shorts
2 t-shirts
2 pair dress shoes
1 pair casual shoes
1 pair sneakers
1 pair flipflops
What Dave Would Have Changed

Should have brought:
Sweat pants
Bum around pants
Extra fleece or sweater
Would have left
Down jacket
1 dress shirt (only needed 2)
2 ties (didn't need 4)
Gloves
1 pair casual shoes
1 suit (could have just worn 1 suit with different shirt and tie)
1 trekking shirt. Didn't need two as the excursions are short and not strenuous.
Deb's Alaskan Cruise Check List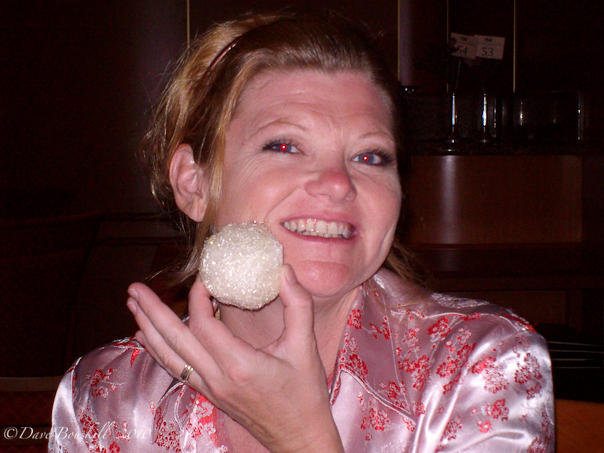 2 cocktail dresses
1 skirt
4 dress pants
4 blouses
2 pair jeans
1 pair trekking pants
2 trekking shirts
2 casual shirts
swim suit
2 sarongs
1 set of workout clothes
1 pair yoga pants
2 pairs shorts
2 t-shirts
3 pair dress shoes
1 pair of dressy boots
1 pair sneakers
2 pair flipflops
What Deb would have changed.
Should have brought:
1 pair Sweat pants
1 pair bum around pants.
2 More casual/sharp shirts
1 more fleece jacket or sweater
Would have left:
Skirt
1 pr dress shoes
1 pr dress pants
dress boots, could have just used my dress shoes.
1 trekking shirt. Didn't need two as the excursions are short and not strenuous.
Warm Weather and Adventure Packing list
Layers
1 down jacket each
1 pair hiking Boots each
1 gortex jacket each
1 fleece jacket each
1 warm hat each
1 pair gloves each
Would have left
Gloves
Down Jacket – layers would have been enough
Hiking Boots weren't necessarily needed, trail running shoes would have been good enough. Princess Cruises excursions take good care to keep you dry and warm. However, we had dry weather, if you were hiking through mud Hiking Boots might be necessary.  It depends on whether you want the extra weight. We could have easily gone without the boots, but then again we are a very adventurous couple that has trekked through rainforests in flip flops. Comfort isn't always our number one priority.
Electronics packing list
We carry a lot of electronics. But we've outlined what we think most people should bring and will feel comfortable with to capture those amazing moments and stay connected.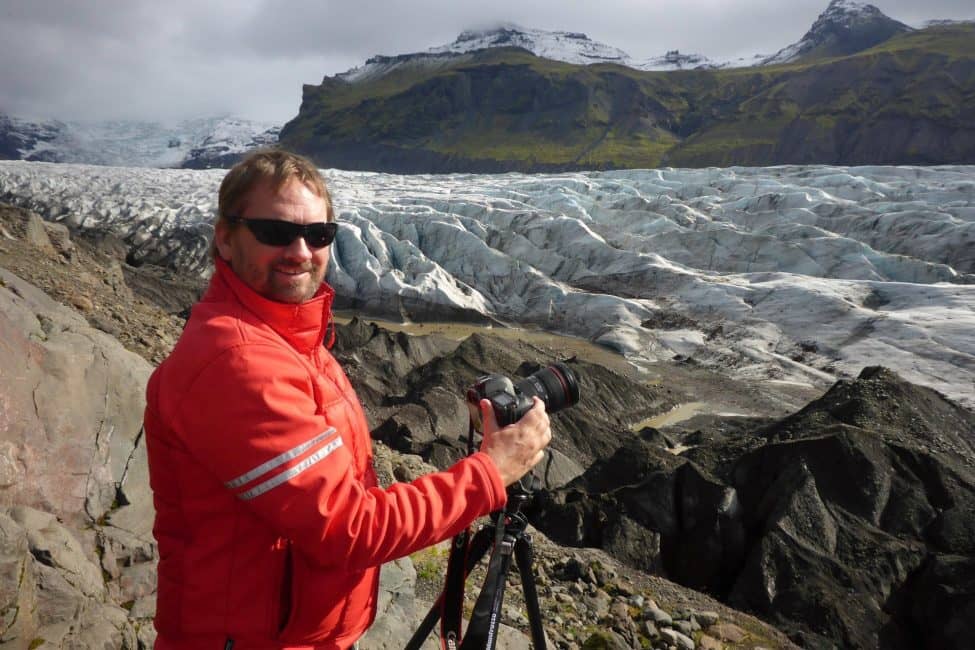 2 DSLR Cameras + Lenses
gopro
1 video camera
TriPod
Computers
iPhone
Chargers and portable chargers for excursions such as the ….
See the Complete Photography Gear Guide for a more comprehensive list of what we packed for our Alaskan Cruise
Note: as our jobs are to travel blog, we need all the above electronics, however you don't need to bring anything except your cameras. Internet is expensive on a cruise but it is getting more reasonable each day.
Final Thoughts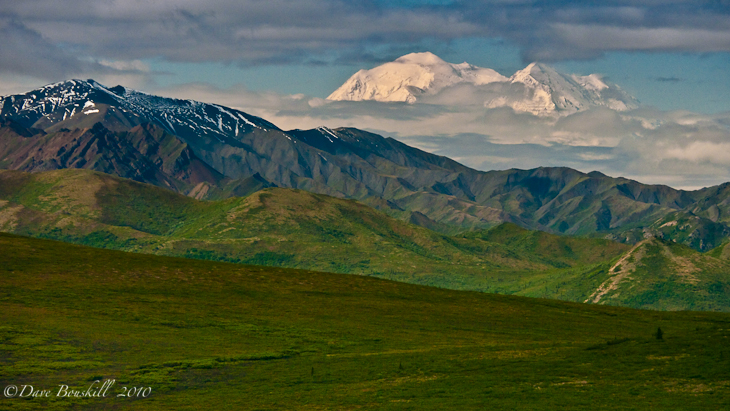 Packing for our Alaskan Cruise was definitely a learning experience for us.  We were worried about over packing for a cruise. But you don't have to worry about that.  All your luggage is taken care of for you. Once you get off the plane, you never have to worry about carrying it again. So bring what you want and have a choice of clothing. Half the fun of going on a cruise is dressing up.
Check out: Antarctica Expedition Explained
Just remember, American rules for luggage have changed and you are only allowed to check one bag per person. Any other luggage must be paid for. However, you are allowed to carry on two bags. You can always bring your carry on and your garment bag with you inside the cabin.
Important note!

During the land portion, you need to send bags onto the ship. They prefer that you only keep one bag each with you and send your formal clothing on to meet you when you arrive at the cruise.  When packing, put everything that you won't need for the first 5 day land portion in a separate bag.  Suits, dresses and more formal clothing is not needed at all during the rail portion of an Alaskan Cruise.  If you pack these items separately, you will save yourself some extra work once you arrive.