So you've written and amazing travel blog something life changing and you want people to read it. It is funny, profound and filled with great information. But nobody is coming over to your blog for a visit.
Let's face it, most of us aren't writing a blog for ourselves.  We would appreciate an audience.  But how does one get an audience, especially when they are first starting out?
You have to network. If people don't know you are out there, they will never find you.
There are many technical things that can help a person to place higher in the search engines. If you show up on the first page of Google, you will definitely find an audience of people looking for advice and information. But that doesn't happen overnight.
Thinking of getting into Travel Blogging? Read our post: How to Start a travel Blog in 11 Easy Steps
Join a community to learn from the best. Travel Blog Success is doing great things teaching travelers how to become professional bloggers.
We love  Travel Blog Success and their community. We know the owner/mentor Dave of Go Backpacking. They are truly the tops of the travel blogging profession and Dave runs one of the longest and most well established courses out there. We, and other veteran bloggers, are a part of his private Facebook group where people can post questions to the pros. He has monthly online lectures, and his course takes you through a step by step guide on how to be successful.
We have sought Dave's advice numerous times and value his opinion. If you want to start a travel blogging career, you could scour the Internet and even read articles on our blog, but if you are serious, we recommend signing up for their course.  We believe this is one course that will give would be travel bloggers the tools they need to succeed. Enroll in Travel Blog Success Now
So what do you focus on first?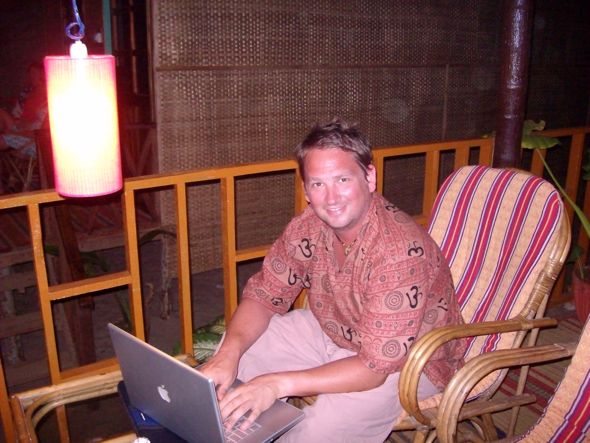 You write great content.   If you don't write something of interest, people won't come back. People want information, but they also want to be entertained. They want to know that when they come over to your blog, they will find something different.
Let's assume that you already know the basics of blogging. If you don't, head over to NomadicMatts website and buy his Book How to Make money with Your Travel blog. He has some great tips on how to start your travel blog.
So let's get on with the post.
I was overwhelmed when we first started trying to get our blog recognized.  I had been looking at all these "top travel blog sites" and "lists of the best travel blogs" and said.."I want on that.  How do I get on those?"
I scoured the Internet looking for advice and found a lot of information at places like:
Travel Blog Advice
Travel Online Partners
TBEX Conference – Travel Blog Exchange
And there are countless facebook groups for aspiring travel bloggers.
Problogger has great information
And Nomadic Matt's Superstar Travel Blogging course takes everything to the next level.
Superstar Blogging. Nomadic Matt changed his make money travel blogging book into the Superstar blogging course  Superstar Blogging Course. He has split up his course into 4 different streams:  The business of travel blogging, How to become a travel photographer, How to Become a Video Expert and How to Be a Travel Writer and has brought on different experts in their field to run and lead the courses. These are intense in depth tracks that will help you succeed and he offers monthly mentoring and support through his teachers.
The First Year
This is how we started our travel blog and how we got noticed during the first year and a half of travel blogging. The first few months are crucial, you want to get people to notice you, get eyes on your blog and start getting your posts and pages ranking in Google.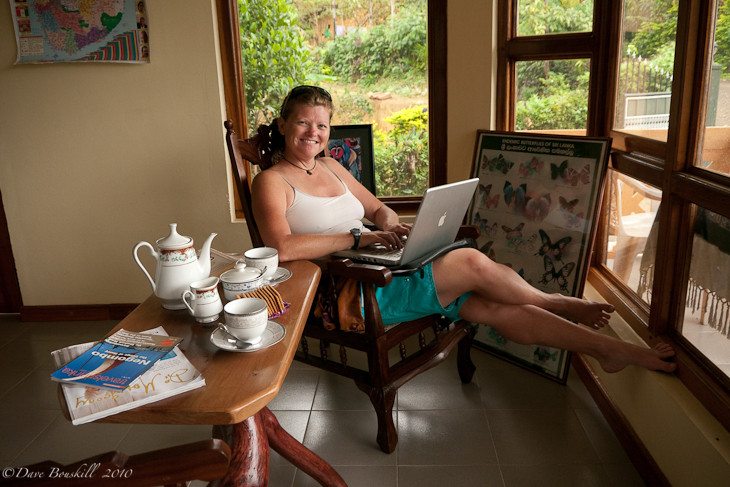 1. Write about what you know
We were lucky when we started our travel blog. We had been traveling for almost a decade and had already been to over 30 countries. We had a repertoire of stories that were just waiting to be told. In a sense, we could compete with the "big boys" of travel blogging because we had already done Burma, Laos, Borneo and the rest of South East Asia. We had been through Central America and Africa. People thought that we were already established bloggers. That doesn't mean we were anything special, we just focused on what we knew; World Travel, adventure travel and couples travel.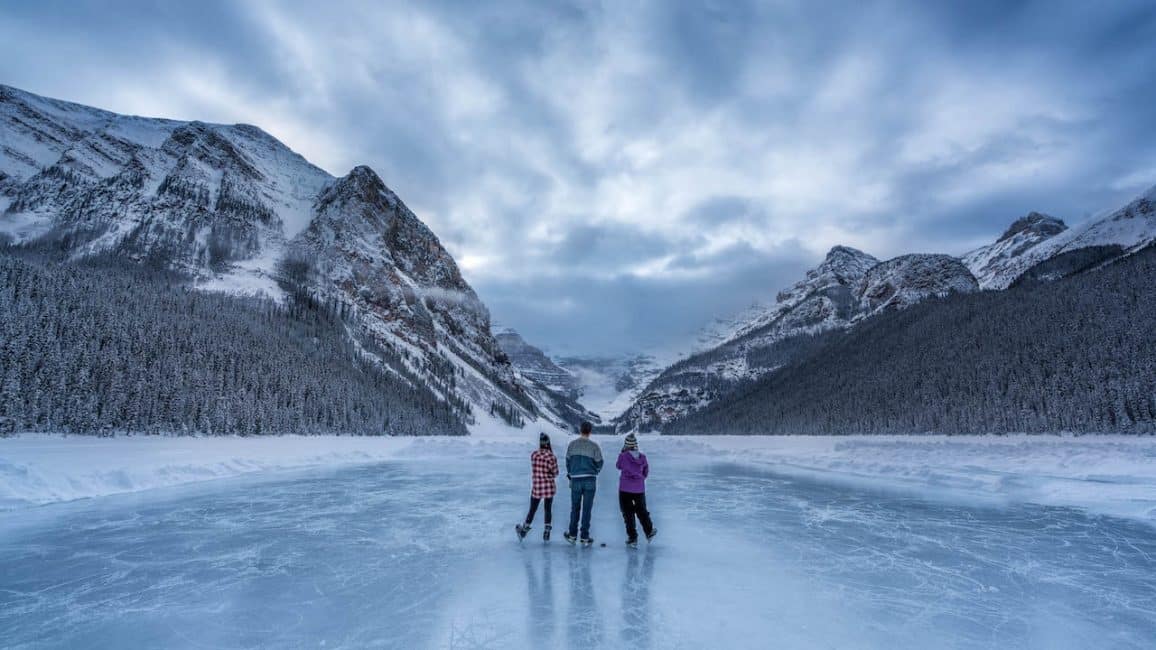 We don't try to write about food, or spas, or family travel, we stick to what we know and what we love.
But, if you haven't been around the world don't worry, focus on your expertise.  Maybe  you know all about sports of the world, or languages or you are an expert on one destination.  If you write about what you know, people will come back. You will become the authority on that subject.
2. Find a Niche
There are a million travel blogs out there. Backpackers, solo travelers, travel couples, you have to find something that makes you unique. What are you passionate about? When you write, are you funny? Are you a straight and to the point type of person, do you like controversy and will rant about anything?  We are an adventure travel couple from Canada. A lot of the world doesn't know the little things about Canada, they think we are the same as the United States. We like to write about that. We also like to write with our hearts on our sleeve and discuss our insecurities, our accomplishments and our struggles. We like to take on extreme adventures like cycling Africa or doing the Mongol Rally. But we are just every day people, so people can relate to us. We're not trying to be a Bear Grylls or trying to be head above others in adventure. Our niche is to show people that if we can do it, anyone can! That's why our motto is "Adventure is for everyone!" By finding a niche as an adventure couple, we've been able to stand out from the crowd.
3. Network, Nework, Network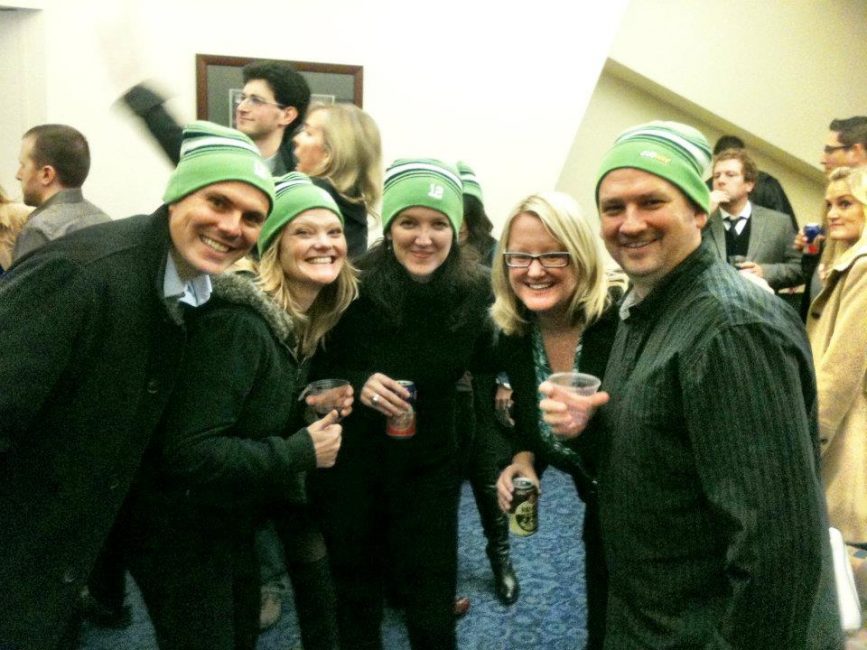 A great way to make a mark in the travel blogging community is to network. Travel Massive is an organization that is all over the world and you can go out and meet like minded people. Travel Massive even runs tutorials and monthly information sessions. Check out where a travel massive meet up is near you!
TBEX, New York Times Travel Show, WTM, ITB are all travel conferences where you can network with other bloggers and attend sessions on travel blogging. These are essential to attend. I have seen people grow their name just by attending a few conferences, getting to know the right people and being charismatic. Meeting people in person goes a long way.
Online Networking
3a. Leave insightful Comments – When we first started blogging, we would go to other people's blogs and see the insightful comments and discussions going on between established Bloggers and we were blown away.  Just by going through comment threads, we could pick out who was an authority in the travel market.  The more we saw them around the Internet, the more we wanted to read about them. The ones that are big online, are the people that network well.  They leave comments that add to the post not just a silly "great post" comment that does nothing for a person.
3b. Join forums –  Places like the Travel Blog Exchange, The Travel Writers Exchange, Facebook Groups, Twitter Chats,  are a great way to get your name out there. Introduce yourself and join the discussion.  There are so many places that you can network with other Bloggers. There are even Travel Blog forums on facebook. Find the one that you are comfortable with and start chatting.
4. Write Guest posts – People are always looking for great content. If you approach a larger blog with something that you think would be suitable for their readers, people will most likely say yes. We accept guest posts. When someone emails us an article we read it. If we like it, we post it with their bio and a link back to their website. It not only introduces them to a new audience but brings new readers our way too. So don't be afraid to approach blogs if you have a great idea, they may just say yes.
5. Write for websites – Take it one step further and write for websites. What travel bloggers do you admire? Write to them and ask if you can write a guest post for them? Send pitches and queries to places like BBC Travel, CNN, Huffington Post and Lonely Planet. This will give you a boost in traffic, build your name and your body of published work. Some larger sites even pay a small amount for your articles.  Go for it, start searching for other online travel magazines and send in your submission today. We accept guest posts here at TheplanetD.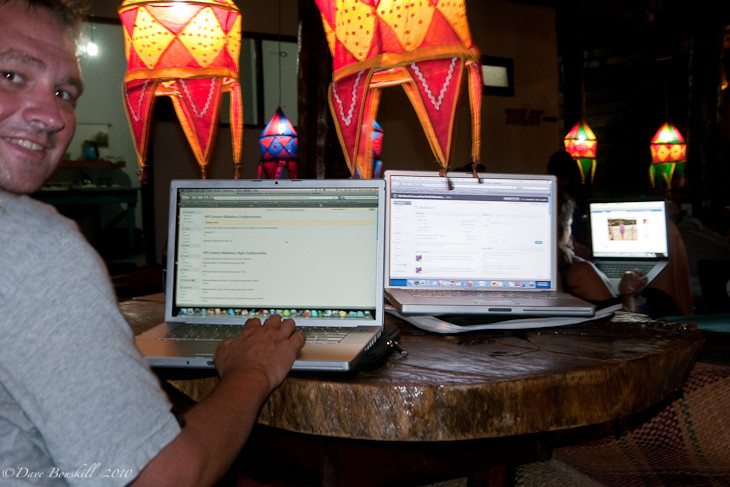 6. Build a Social Media Presense
Twitter, Instagram, SnapChat and facebook are your friends.  The referrals and network you will build  these sites are astounding. People will follow your facebook fanpage because they like you.  If you engage with your followers on twitter, you will find that people retweet your posts regularly and drive traffic your way.  There are many different Social Media sites to choose from. Some people may love Buzz or Digg. Whatever it may be, choose a couple and focus on them.  The most important thing is to be generous. If you spend all your time promoting yourself, nobody will click on your stuff.  The more you give, the more you get.
Take part in social media chats. There are countless travel chats out there. Get involved and meet the experts. On Twitter there's the weekly #TravelSkills chat, monthly #TripItChat, #ExpediaChat, #TNI and more. Start following hashtags and get to know your peers.
7. Offer an option to sign up for your newsletter
Your loyal followers will want to hear from your regularly. Give them a chance to sign up for a newsletter and then send it directly to their inbox on a regular basis. It doesn't have to go out weekly, but just make sure you are consistent. Are you going to send out news weekly, monthly or quarterly? Decide and stick to that schedule. In your newsletter offer insider tips, discounts, and giveaways. Give your followers incentive to sign up. This is an excellent way to remind people who signed up for your newsletter to come on over and check out your blog again.
8. Persevere
Blogging takes a long time. You have to build an audience and sometimes it takes longer than others.  There are some websites that explode over night but for the most part, consistency is the key.  Keep posting, keep writing, keep leaving comments, work on building your friendships and contacts on your social media sites, work on becoming a better writer or photographer and stay true to yourself and your vision. Eventually it will pay off.